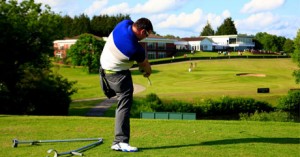 From 2016 talented golfers, who meet the golf handicap requirement and work in golf, will be able to enrol on the three year training programme provided by PGA's of GB&I. The move follows consultation with the European Disabled Golf Association to establish a framework of equivalent entry level handicaps for golfers with disability from various impairment groups.
"A common thread across all the very best players, regardless of their abilities or disabilities, is the struggle they have gone through to achieve their potential," said EDGA president Tony Bennett who is himself a PGA Master Professional. "A high performing able-bodied player may reach a lower handicap than an equally high performing player who plays with a physical, intellectual or sensory impairment. The PGA recognises this and so are leading the way with this initiative".
To read more about this story and quotes from UK player Chris Foster and the PGA chief executive Sandy Jones, click here.