European Disabled Golf Association welcomes Jana Brabnikova
The European Disabled Golf Association (EDGA) is delighted to welcome formally Jana Brabnikova as its new Executive Assistant. Jana, an experienced administrator, will support the Executive Committee at an exciting time of growth for the organisation.
EDGA assists golfers with disability to compete internationally and sees them as 'Golfers First'. EDGA is supported by the European Tour, The R&A and 20 National Golf Federations, plus several valued partners. Supported by globally respected health and disability experts, the organisation is currently in discussions with the International Golf Federation (IGF) as it seeks to influence the Paralympic bodies so that elite golfers with a disability are able to take their golf to the very highest international level.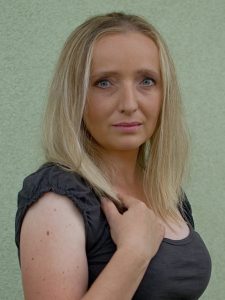 Jana Brabnikova joins the EDGA team in a year in which it has successfully expanded the 'EDGA Tournament Series' in Europe for competitive players from different categories (12 tournaments this year as opposed to four in 2013) and has created the international 'Ranking for Golfers with Disability supported by PING' to help raise competitive standards, encourage the growth of events and promote international networking between players.
EDGA President Tony Bennett said: "EDGA is delighted to welcome Jana to the team and we will value greatly her organisational skills, her experience in disability golf in the Czech Republic and, crucially, her enthusiastic attitude and passion for the work."
Jana, who lives in the Pilsen region of the Czech Republic (West Bohemia), said: "The whole EDGA movement is at a really exciting time in its support of golfers with disability and I had no hesitation in wanting to help in this aim. After six years of being involved with disability golf in the Czech Republic I was keen to offer my experience and also learn something new at international level. I have very much enjoyed helping EDGA's members and volunteers, and the whole team and I are looking forward to a great year for the organisation in 2017."
Jana recently assisted EDGA in its role as Official Charity of the Portugal Masters, won by Padraig Harrington. She also played a key role in organising EDGA's major event this year in the shape of the EDGA General Assembly, which took place in early December at Pestana Vila Sol Golf Resort, alongside the III EDGA Algarve Open 2016, the last tournament of the season which enjoyed a record number of entries.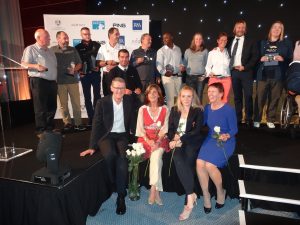 EDGA is fortunate that former General Secretary, Manon Cupillard-Eggermont, will remain with the organisation. Manon has performed an excellent job for EDGA over several years and will now focus her attentions on the EDGA Sport Committee as the Tournament Series grows.
* See more on EDGA at www.edgagolf.com and on Facebook at European Disabled Golf Association
Article by Ben Evans | EDGA Media