Kammerstad shows class in Kalmar to win Swedish Open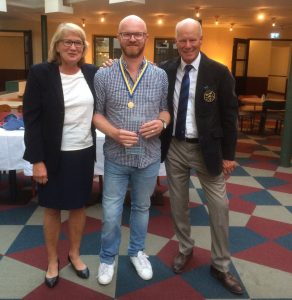 The Swedish Open, a key event in the European Disabled Golf Association (EDGA) calendar, has been hailed as a great success with victory going to home nation player Johan Kammerstad.
Thirty-nine golfers with a disability teed it up at the beautiful venue of Kalmar GolfKlubb, in the south-east of the country next to the Baltic Sea. This is one of 12 EDGA tournaments in 11 European countries this summer. The EDGA Tournament Series is supported by The R&A and the European Tour, and scoring counts towards the Ranking for Golfers with Disability supported by PING.
Johan Kammerstad controlled his golf ball brilliantly to win the Category A Gross event, with rounds of 74 and 75 to become the champion for 2016, winning by 10 shots from second place fellow Swede Joakim Björkman (78, 81).
It was the Category B leaderboard which produced the real drama. Denmark's Rasmus Lot and Sweden's Jakob Persson finished level on 161 shots after Lot's excellent 77 to Persson's 80 in the second round. The resulting play-off was a thriller; five sudden-death holes before a three-putt from Jakob meant the great Dane Rasmus won the day.
The tight, challenging, tree-lined course was in excellent condition with difficult water features and quick greens testing all the players, who enjoyed spectacular views over to the Kalmar Straight.
Sweden's Gustav Götstav was victorious in the Category C Nett trophy, with a great total of 145 (71, 74), four shots clear of Frenchman José Bagnarelli (71, 78). Jens Magnusson came third (153) after a final Nett 72.
The Stableford (Category D) was well won by Germany's Heinz Barnbeck with 27 points in each round to win by six shots. Well played also Denmark's Hans Mollegaard in second place and the rest of the chasing pack.
This was the first year that golfers with intellectual and neurological disabilities have been involved in the Swedish Open.
EDGA Tournament Observer Craig Thomas noted this was very well received with 10 players, including two female golfers, competing on the course. Sveinbjorn Gudmundsson and Elin Ólafsdottir won their categories to make it a double triumph for Iceland.
Craig Thomas added: "All the players deserve great credit for the way they embraced the challenge at Kalmar, the Swedish Open produced some fantastic performances which will stay long in the memory. Great thanks are due to the referees who did a really good job, all the organisational staff, the Swedish Federation and the whole team at Kalmar GolfKlubb who made us all feel so welcome; they were fabulous.
"Finally, a massive thank you to the brains behind the event, Mattias Cleasson of Handigolf, who did so much for the players to make this tournament very special. We are all grateful to Mattias."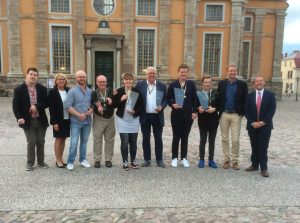 * Learn more about EDGA on www.edgagolf.com.
Article by Ben Evans | EDGA Media