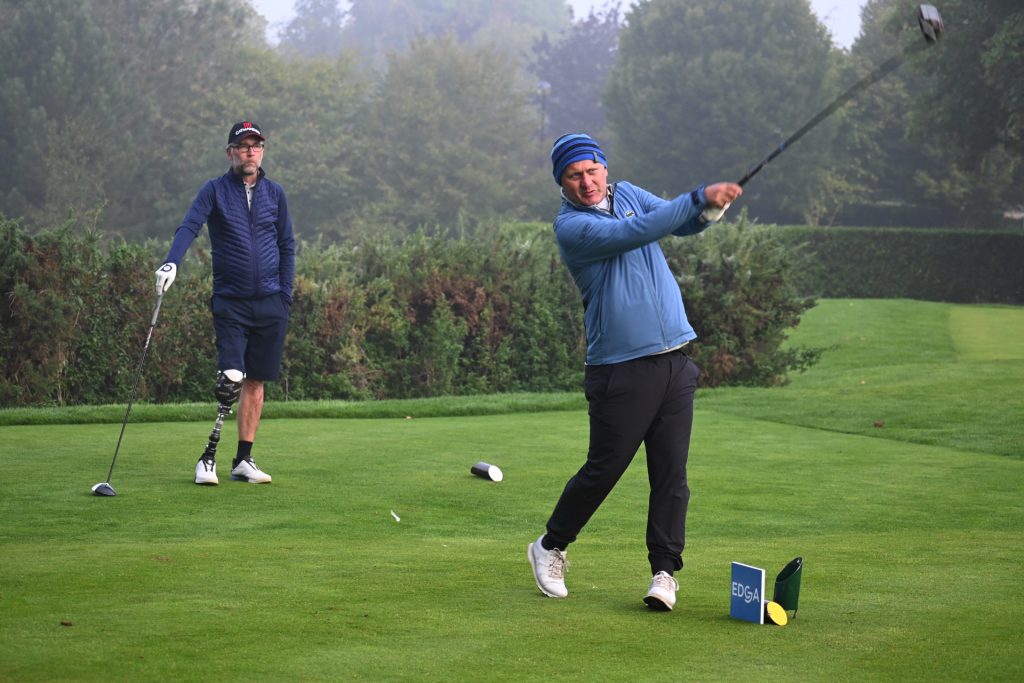 "The best golf rounds are early in the morning with friends. The air is crisp and the score is good, the pars are coming and we will enjoy a waffle after nine holes. We meet regularly for para tours in Norway. My best experience was probably the Norwegian Paragolf Open at Kongsvinger last year."
That's the view of Paal Angerman, who comes from the town of Asker just west of Oslo in Norway. 
Paal, now 54, a keen sportsman and a good golfer, was enjoying life in 2018, working in a demanding but satisfying job as a social worker with fellow committed professionals in the mental health team in the Asker Kommune clinic. He and his loving family of wife, Katrin, and children Fillip and Klara, were to face the trauma of Paal falling very ill with Meningoencephalitis, which included encephalitis, an infection of the brain tissue. 
The illness severely affected Paal's balance and core strength, and the damage to his brain has affected his concentration, speech patterns, recall, even including struggling to read from a page or watch a programme on television.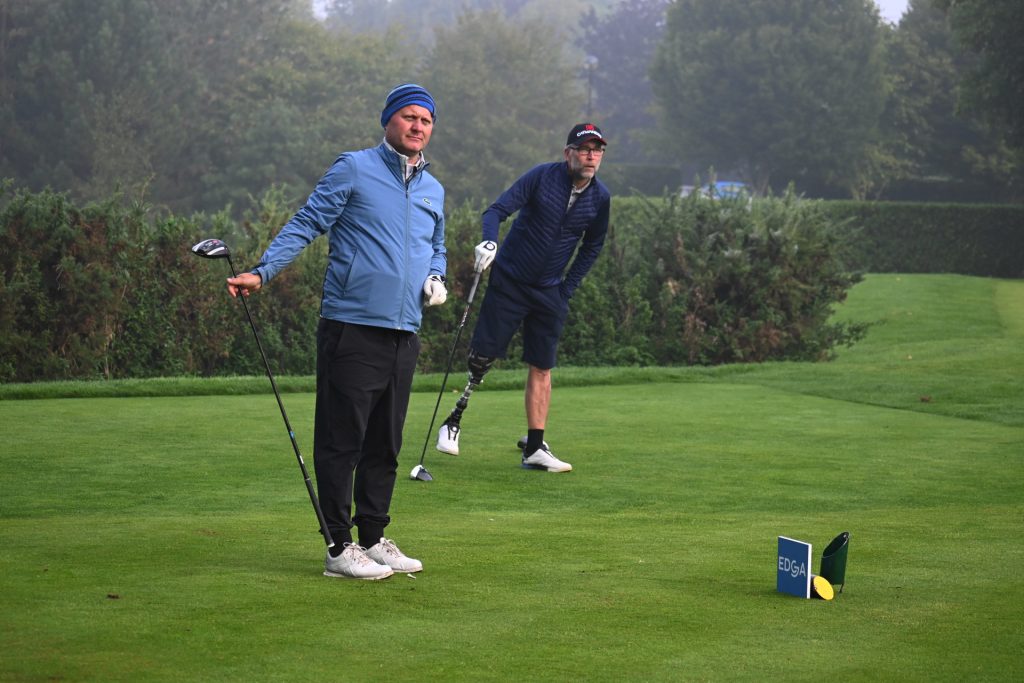 When you meet Paal you first notice his kind smile, and soon revealed is both a thoughtful personality and a keen intelligence, with a laid-back but sharp sense of humour, particularly when talking about his beloved Liverpool Football Club and his golf, which he still plays to a 12.7 handicap at Asker Golf Club despite his impairments. He took to the game as a student at university in Stavanger.
The illness five years ago made Paal have to give up his treasured job; thankfully he has been able to start taking part in a range of sports for the disabled, helping him make new friends who face similar situations and filling what would have been a void for him.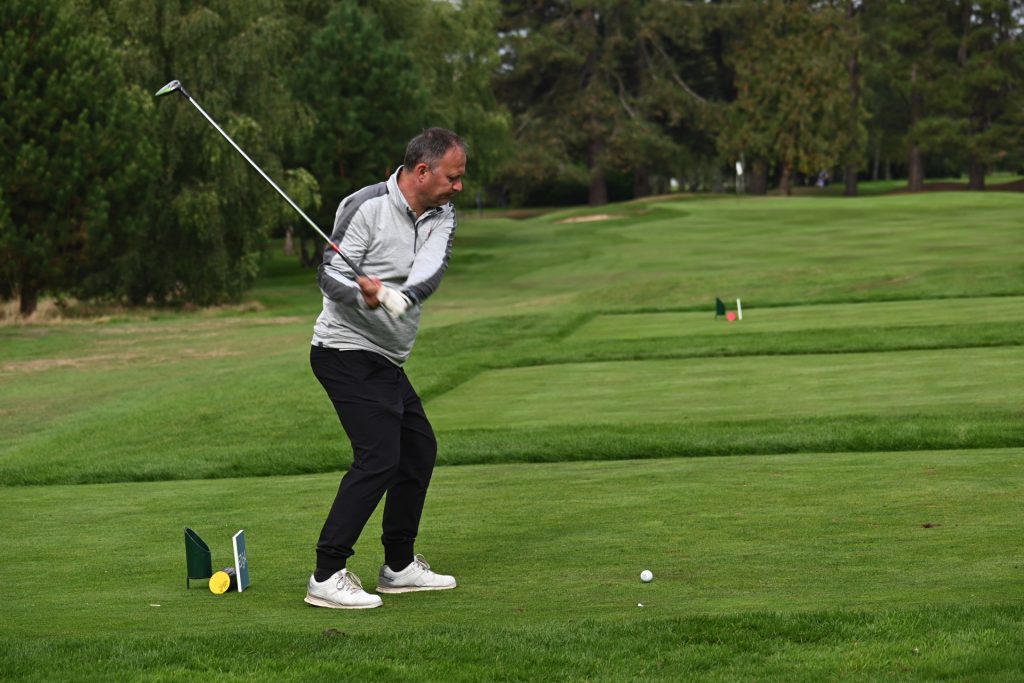 "I love to have fun with sports and for me golf is the best. It is social, being outside and you have to practise and practise some more to get even a little better," says Paal.
"I feel lucky that I have golf. Especially now since my life went in a different direction than I expected. The results are not the most important thing, but a few birdies certainly feel good!"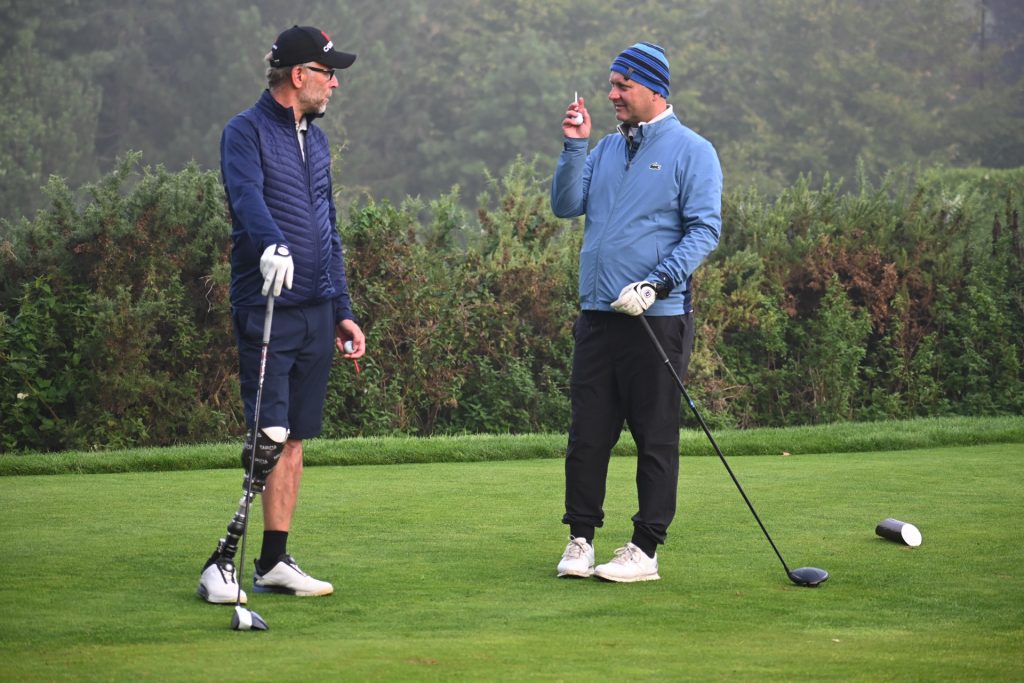 As he mentions, loving those early mornings with his golf friends, we met Paal making a new friend at the 2022 RSM European Net & Stableford Play-offs at Stratford-on-Avon Golf Club in England. Paal had qualified to play in the Net Play-offs after consistent good results in EDGA supported events and by climbing the World Ranking for Golfers with Disability (WR4GD). In the early morning mist at Stratford he played out a great match with Tero Peltola of Finland, one of the nine nationalities taking part in the RSM-led event.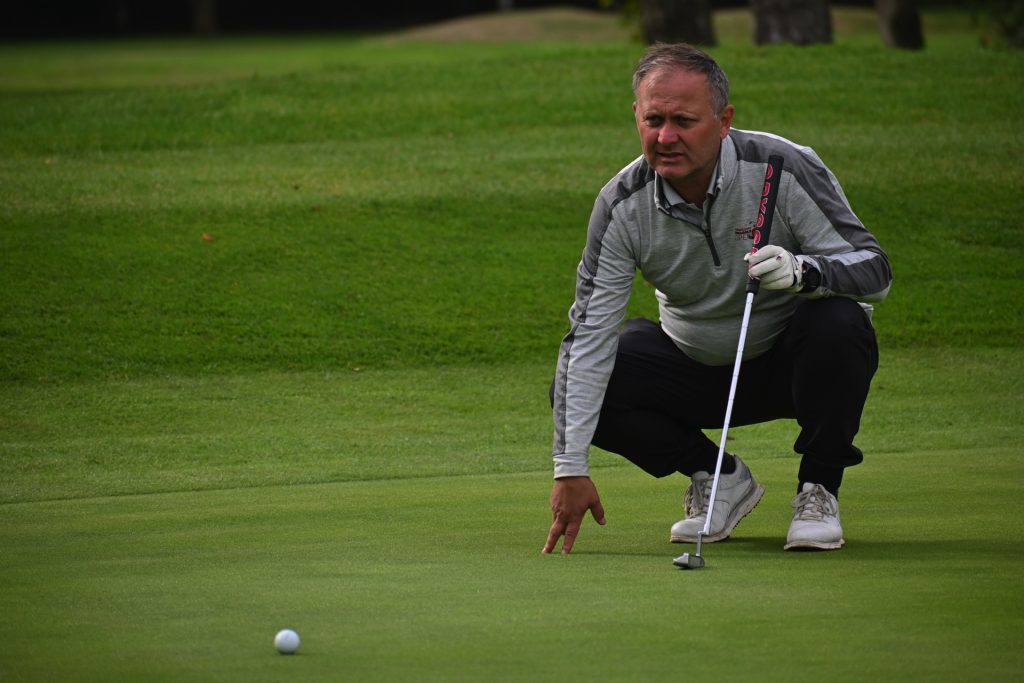 Paal says: "Tero Peltola, yes he was playing off about a three handicap, a really good player. I played really well and held Tero until the 17th. I loved the greens that day, it was a great experience for me." 
Golf, Paal tells us at Stratford, has played a vital role in him enjoying life again after all the complications of his illness. 
He says: "In 2018, with the encephalitis, I got injuries to my central nervous system that have given me all kinds of side effects. I was nearly a year in different hospitals but I am still alive and have to make the best of it, even if It is difficult at times. This I can do because of my family's support. The illness was very difficult to work through and frightening at the start." 
Paal is aware that after he helped many people in their mental challenges through his work at the hospital, in 2018 and onwards it has been his turn to need support and he said he was incredibly grateful to all the health professionals who have helped him on this journey. 
He mentions Beitostølen Health Sports Centre in particular, where the staff's focus is not on all the bad things but how to help yourself, through positive sport activities.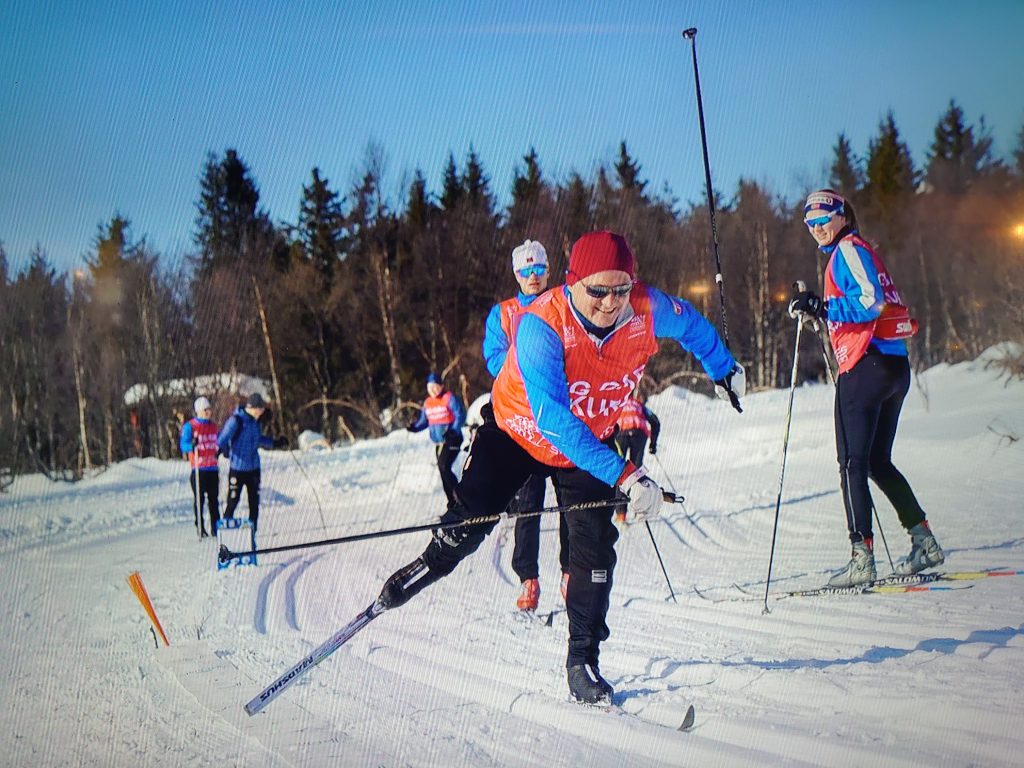 As with many Norwegians, Paal always enjoyed outdoor pursuits and he has found that exercise through a varied spectrum of these has helped enormously, including para kayaking, three-wheel cycling, skiing, para curling on ice, and of course golf.
Paal says he was lucky to get to know fellow EDGA golfer Benedicte Finnema who is also something of a kayak specialist, teaching Paal how to paddle on the water. "This has all been fantastic and Benedicte has inspired me to be confident on the water." 
Benedicte also volunteers as a team leader for the Norwegian Golf Federation's initiative 'GGG', which translates as 'Golf, Green, Happiness'.
Here, once a week, around 20 golfers with disability meet in the morning, have coffee and play golf; even through the long Norwegian winter they play some of the world's most famous golf holes indoors on a golf simulator. 
Benedicte says of her paddling pupil: "He is the best! Always smiling, a great friend, an all-round good person and a true fighter improving his health. Paal is a stayer and very good golfer (he taught me quite a lot in golf!), and a kayak enthusiast like me. I also know his wife Katrin and they are each other's best supporter and friend. He is a family man and a man with a big heart for others."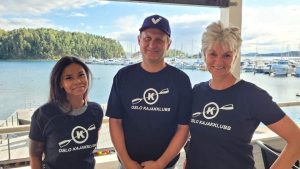 Golf remains a challenge for Paal. "For me, golf should be 12 holes," he jokes. "It's difficult to keep concentration for 18 holes, and difficult in rounds over several days in a big EDGA competition. It can be a problem to see my own ball through the air. Also I can't over-think it tactically, I just have to play and have fun, to keep it all feeling natural, which can actually be an advantage sometimes." 
Paal has physiotherapy three times a week to help with balance, body stiffness, and how to focus. Even today he needs a lot of 'rehab', which he is happy to do, to work on limiting stiffness to his muscles that can make life difficult, including swinging a golf club.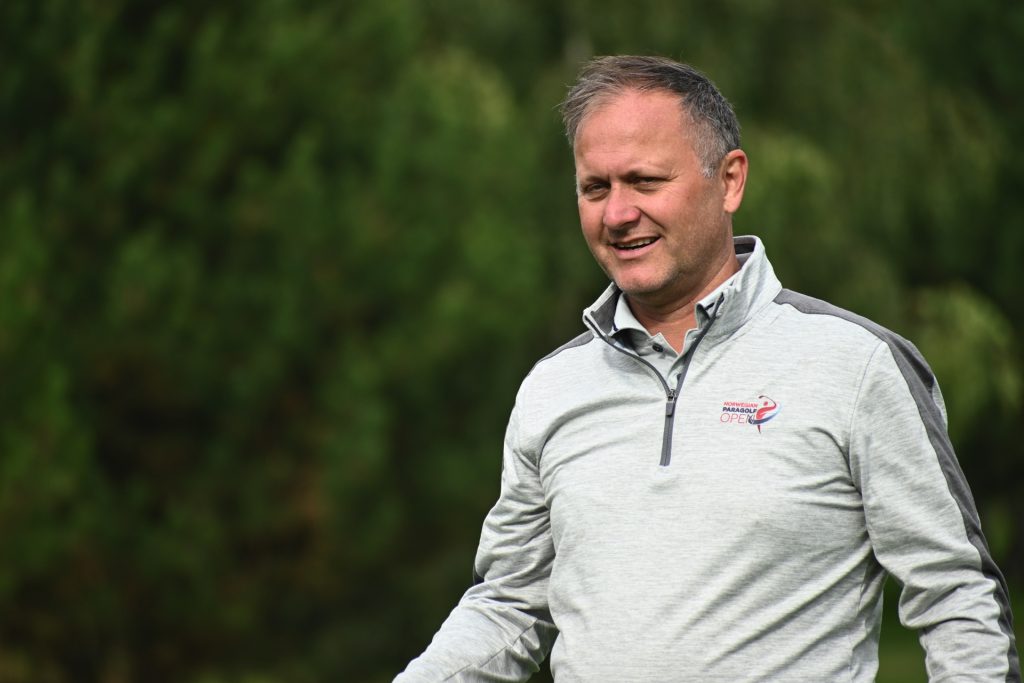 "Every week we talk about, and do exercises, from our hero Padraig Harrington, which is a good inspiration. I have more weight on my left foot and then my balance and strike is better too. My golf coach Eivind Jordell also helped me a lot which I am thankful for. I want to have fun but at the same time I love competition."
When he received his invitation for the RSM Play-offs last year his reaction, he laughs, was "are you kidding?", but he had earned his place by finishing second in the two largest national competitions and rising to six on the World Rankings for Net.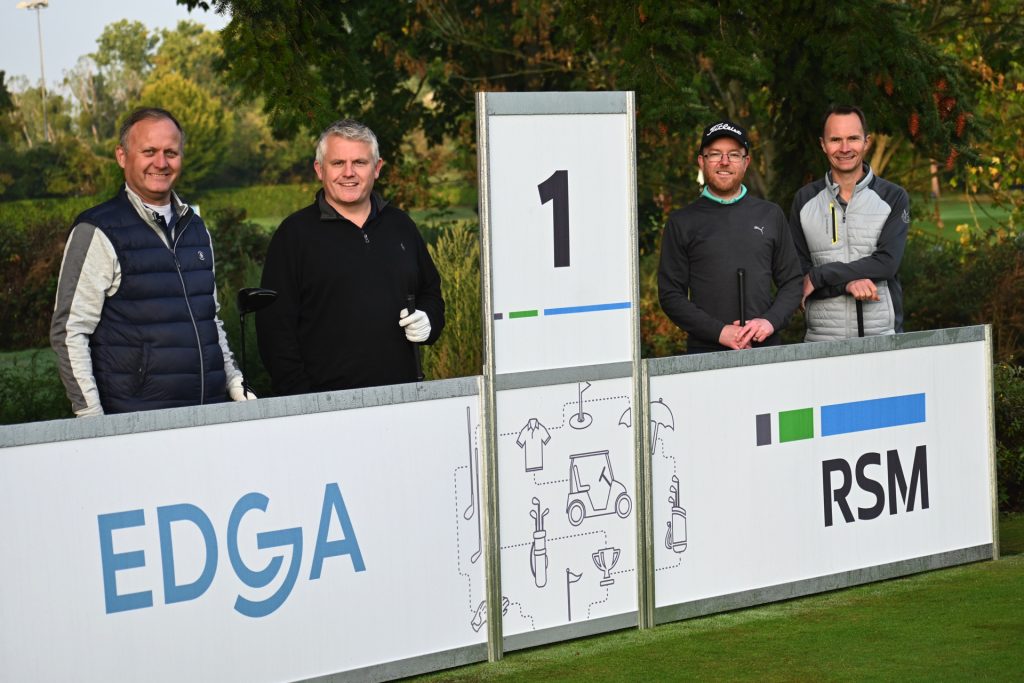 "I couldn't believe it. I was number six in the world Net, and number three in Europe. That is the kind of thing I would like to have on my wall."
And Paal is delighted to repeat the achievement. Currently Ranked 11th in the Net Ranking (at the time of writing) he is one of 16 eligible European Net and Stableford players to qualify to play at North Hants Golf Club in Hampshire on September 19.  
"I am thrilled to come to England and play again at a good course with good players. I know some from before, one of the Finnish players I had a laugh with last year about the fact that we were the only ones playing with brain problems. We both qualified to play this year too! So this is surely hope for everyone out there."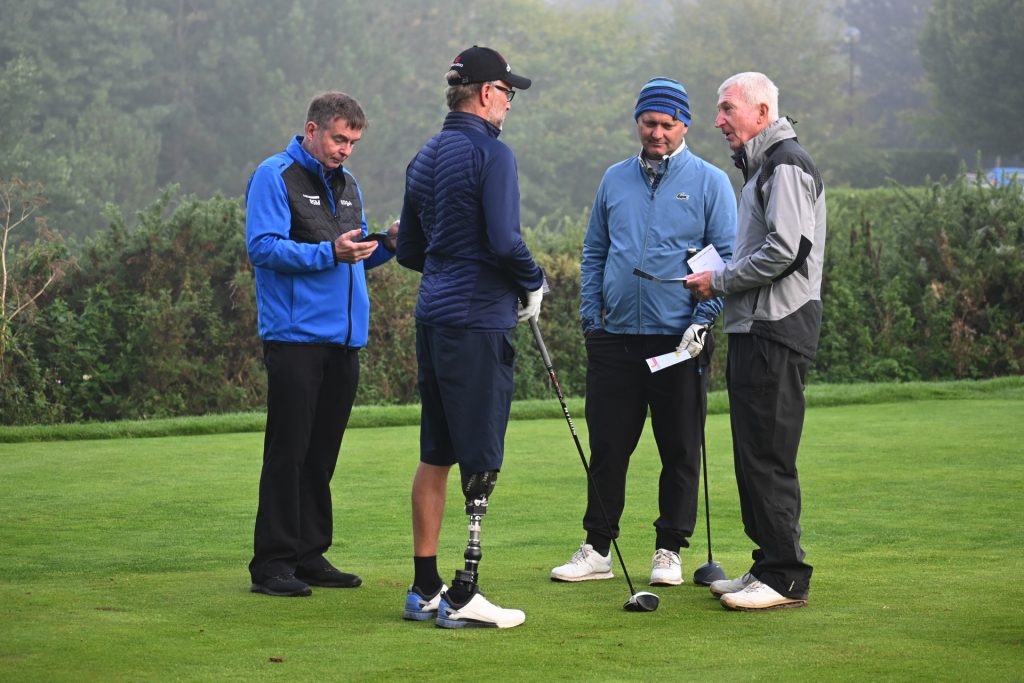 It is Paal's latest sporting dream to enter an EDGA tournament on a true British links course in the North West of England and tie this in with a trip with his son Fillip to watch Liverpool Football Club, as Paal grew up to be a loyal fan of 'the Reds'. Not only does he have an autograph of the legendary Kevin Keegan, he has picked 'King Kev' to play in his dream four-ball match with Padraig Harrington and Viktor Hovland. Dream on Paal! 
Looking ahead, Paal has simpler ambitions, around wanting "to play more and a little better".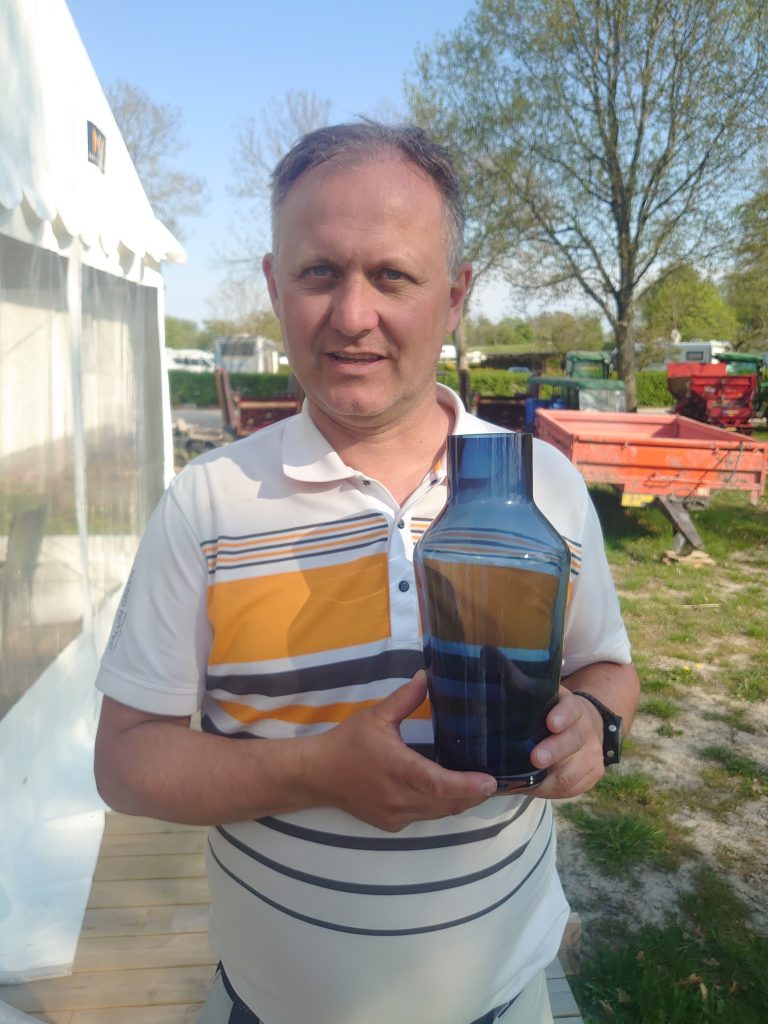 He tries different medicines to avoid migraines quite so much and he thinks his focus issues may stop him improving a lot from here; but he is happy at what is a good competitive level to play at. As with the kayaking, cycling, and skiing, golf gives him that wonderful mix of fresh air and good companions. 
"Parasport is a lifeline, this you can see. Golf is a lifeline and I love the game and I would recommend it to everyone. There is good help to get out there and you do not have to play 18 holes. Just do what you can. 
"I am an example of a regular player who then got sick and is not like before. I needed some support and cheering to play again. Then I asked to be classified to get involved [in EDGA competitions]. Now I even do well at times, and compete well at golf tournaments. It really is a wonderful sport for all."
Contact EDGA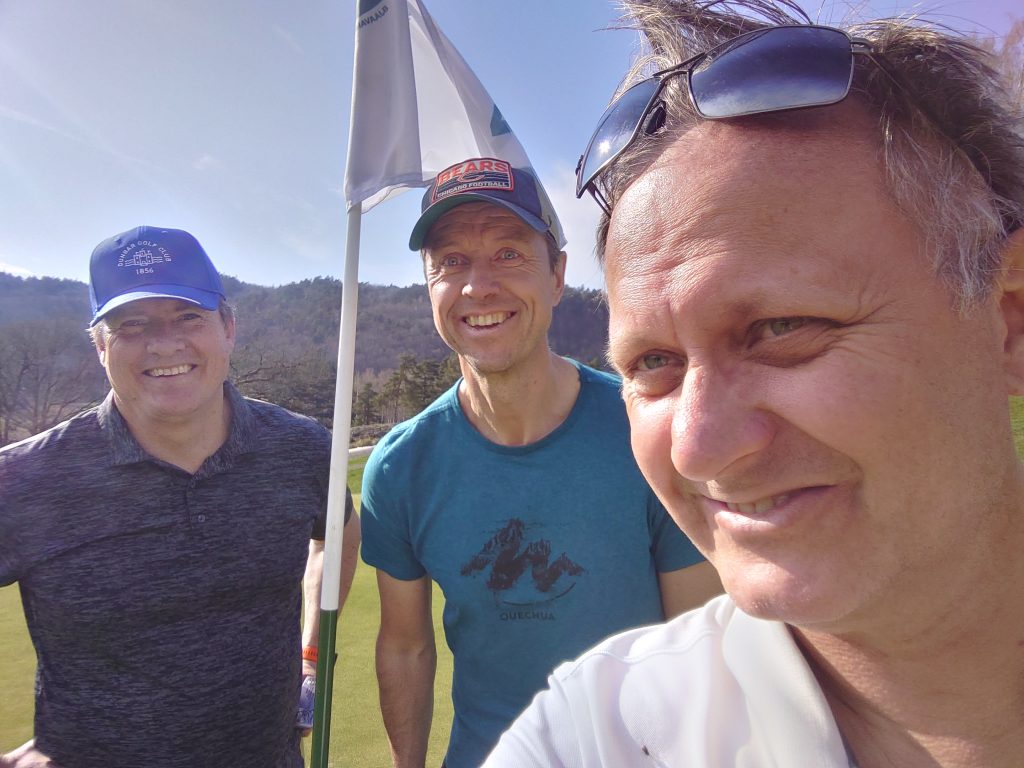 NB: When using any EDGA media, please comply with our copyright conditions