Audio: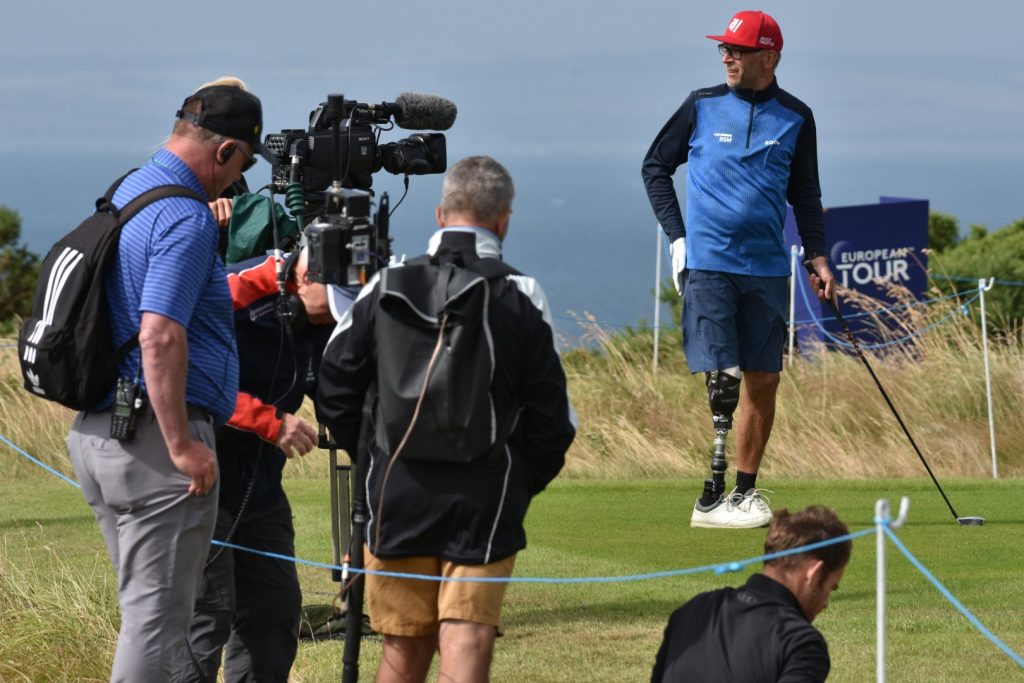 'Speak softly and carry a big stick', is a phrase Tero Peltola may – or may not – feel could apply to him. The quietly spoken and thoughtful Finnish golfer may be philosophical in nature but he loves competitive golf and when we spoke with him he was ranked in the top-20 of the World Ranking for Golfers with Disability (WR4GD). 
A big stick might also mean the driver with which he hits the golf ball impressive distances while standing on one complete leg (his left) and also his amputated right leg, which is supported with a prosthetic that still allows him to make a sweeping left-handed swing with confident rhythm and great timing. He plays off a four handicap.
The calm nature is that of an intelligent family man, who has seemingly worked out a great work / life balance that keeps him positive long after his accident in 2001 when, in his early twenties, he got hit by a moving train, in a bizarre and near fatal collision.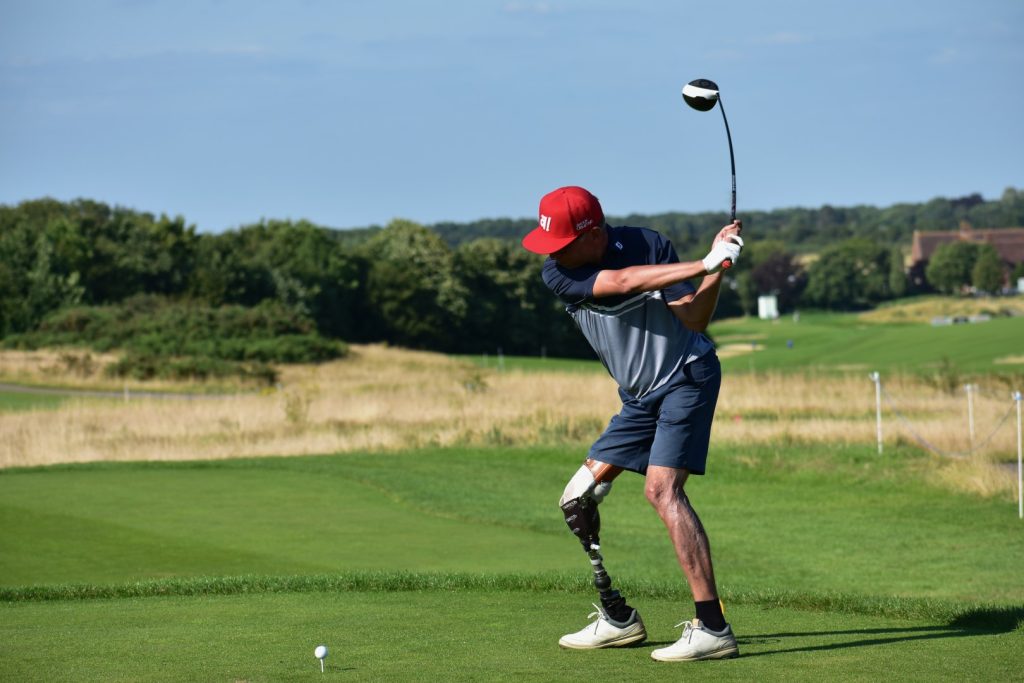 Today, in his mid forties, he enjoys the health and fitness lifestyle of an outdoors-man, embracing any temperature and weather Finland can throw at him. He skates, runs, skis and golfs depending on the season (golf has a short, four-month window there). He gets up very early while others sleep to enjoy his sport, before driving to his job as a technical product manager at a large bakery company in his home city of Kuopio, just south of the centre of Finland.
So in summer, it is up at 4am, play golf, work, then enjoy good family time (often at the golf club), and then sleep. Then, it's simply 'repeat', playing five or six times a week on a good run. "I kind of run round in about three hours, get home, shower and then get my son ready for school and then I'm off to work," he explains.
"While other families sleep it's my own time. But when my working day ends, my whole family goes back to the golf course because my sons, aged six and eight, both play golf already."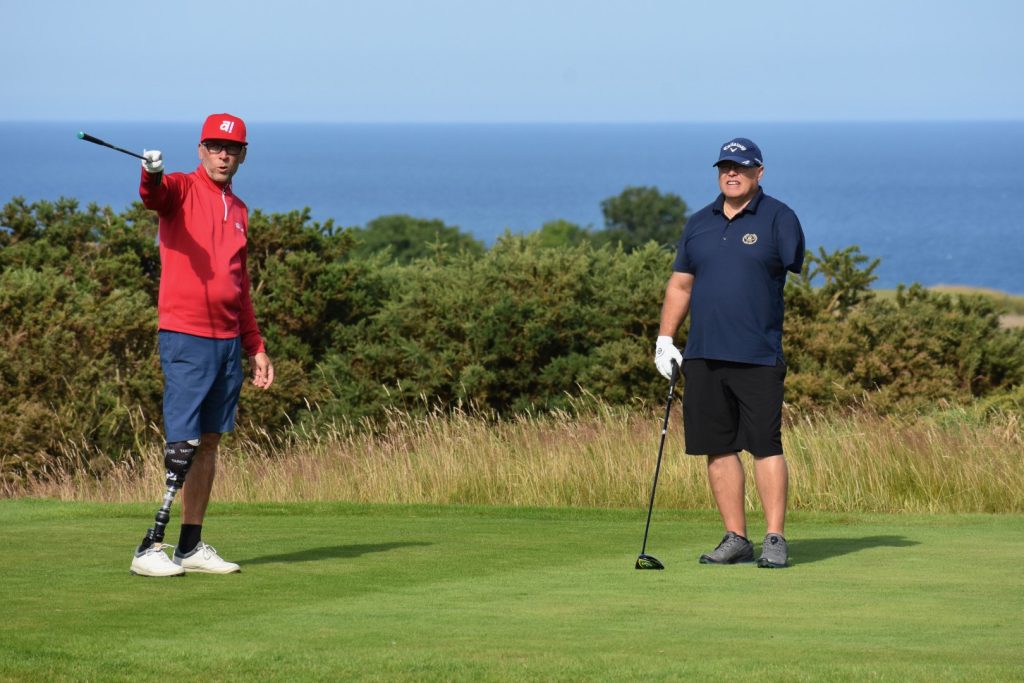 Tero didn't push his kids into golf but he is delighted they want to come with him to his local golf course.
This athletic lifestyle, paired with a philosophical outlook, is ideal for an appreciation of the beautiful natural surroundings there. Tero walks whenever possible on a course rather than taking a buggy.
He says: "It's a really different game because when you walk you hear the birds singing and look at different things, you forget all the bad shots.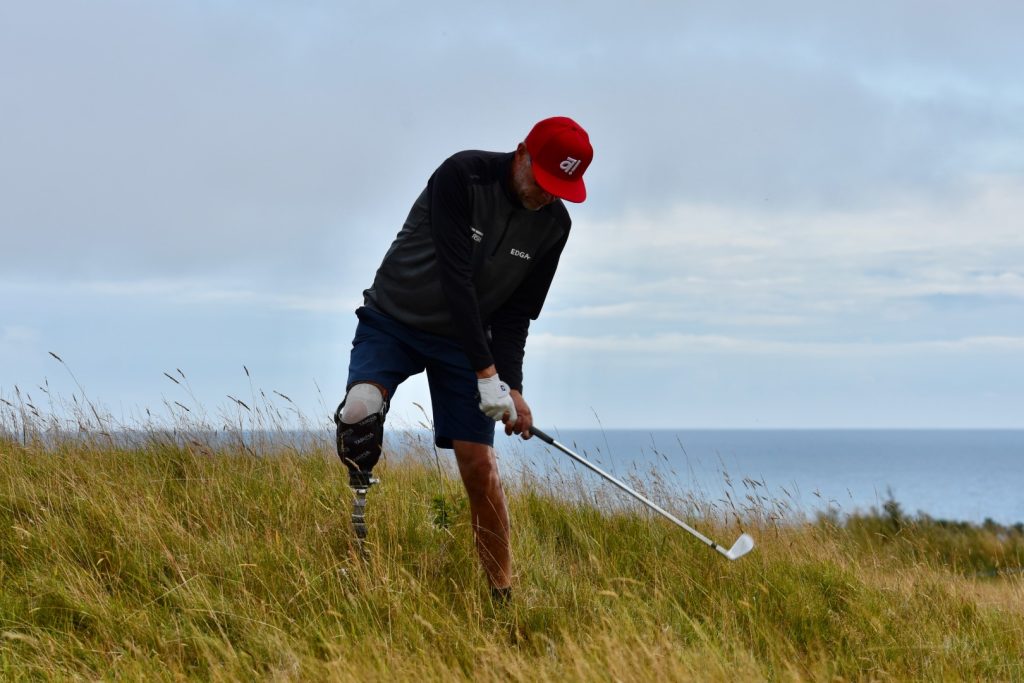 "I think it's Tiger who says we need 10 steps to forget the bad shot but when you take a buggy you never take those 10 steps!"
He laughs when he says this. You hear Tero's chuckle a few times during a conversation, sparingly but ready to share it; it's a laugh you do feel like earning. His mind is sharp too. One example, Tero will often write down words describing how he was feeling mentally and physically just before and during a good golf shot, to try to recreate the exact conditions to repeat desired results. His seriousness for the game comes over as far from dull, more a joyful pursuit of golf and nature, and surely the antidote to what came before.
When the train accident happened, Tero believes someone in a bar had 'spiked' his drink.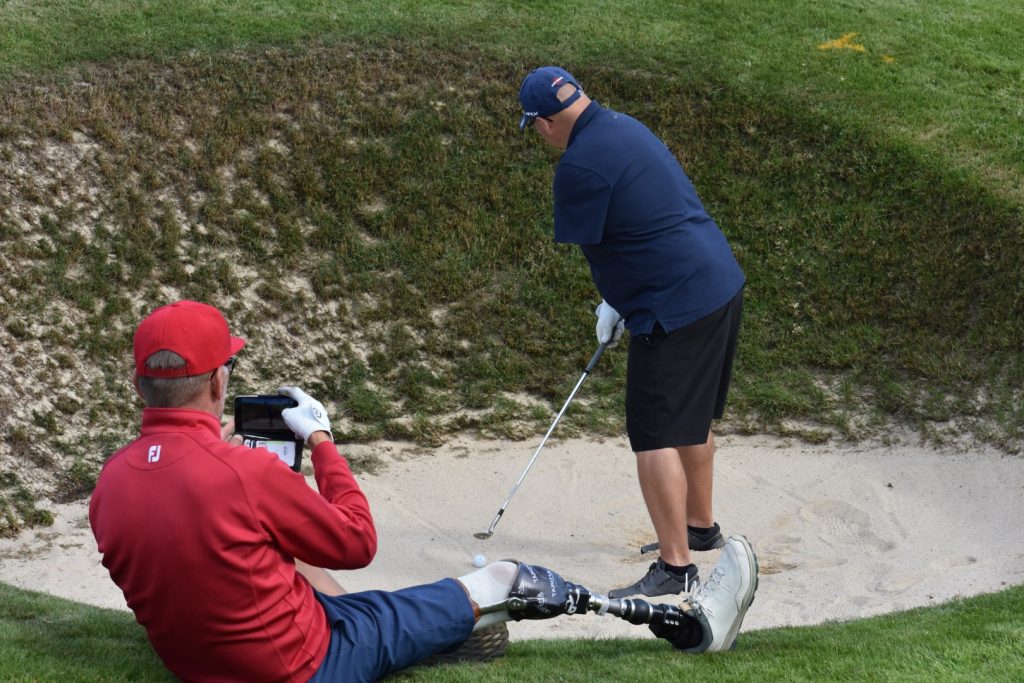 "Okay. We are in a bar with my friends and I take three, four beers. And then someone put poison in my drink. Then, people in the restaurant, they wake me up about four times. And then I say that I must go home. But I walk to the wrong place. And then… Yes, I roll in under the train, and [travel] something like 100 metres. Then, I came out there, and the police arrive, the ambulance, and they look at me and say, 'Okay, you win the lotto now because you are alive.' I said, yes, I understand that."
Miraculously he was conscious after he was found; he even called his mother to tell her his leg was broken before he was sedated in the hospital. When he awoke however, he found the leg was no longer there. It was going to be a huge adjustment.
Tero would require a further three months in hospital before he could walk out on crutches and he would need sticks for around a year until he was happy with his prosthetic leg.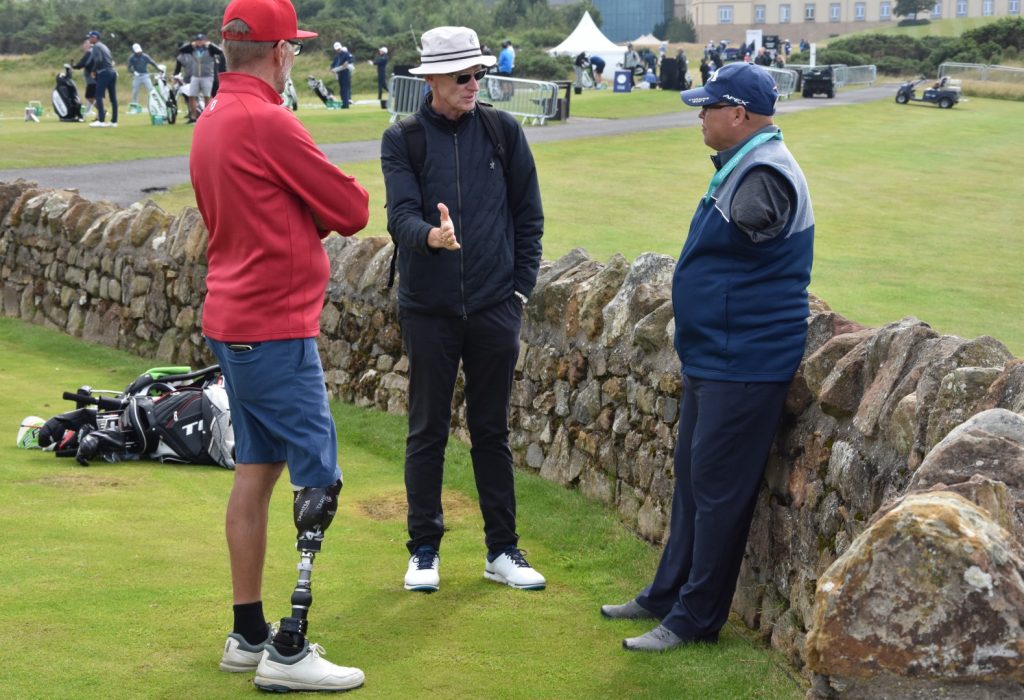 He had taken up golf when he was about 14 and had enjoyed it off and on for a few years before stopping. Now, looking for a good sport to give him confidence outside, help him keep fit and absorb his thoughts, Tero picked up the golf clubs again.
"Yes, that's the reason why I started again. And then, I think in 2003, I found golf on the internet, disabled golf, and in Finland we have disabled golf competitions. I called the Golf Federation and asked if it was okay, could I come to look at this? 'No, no, you must come to play,' they said. I said, okay!"
This time he decided on using left-handed clubs, his natural side, rather than the right-hand clubs he had used as a boy.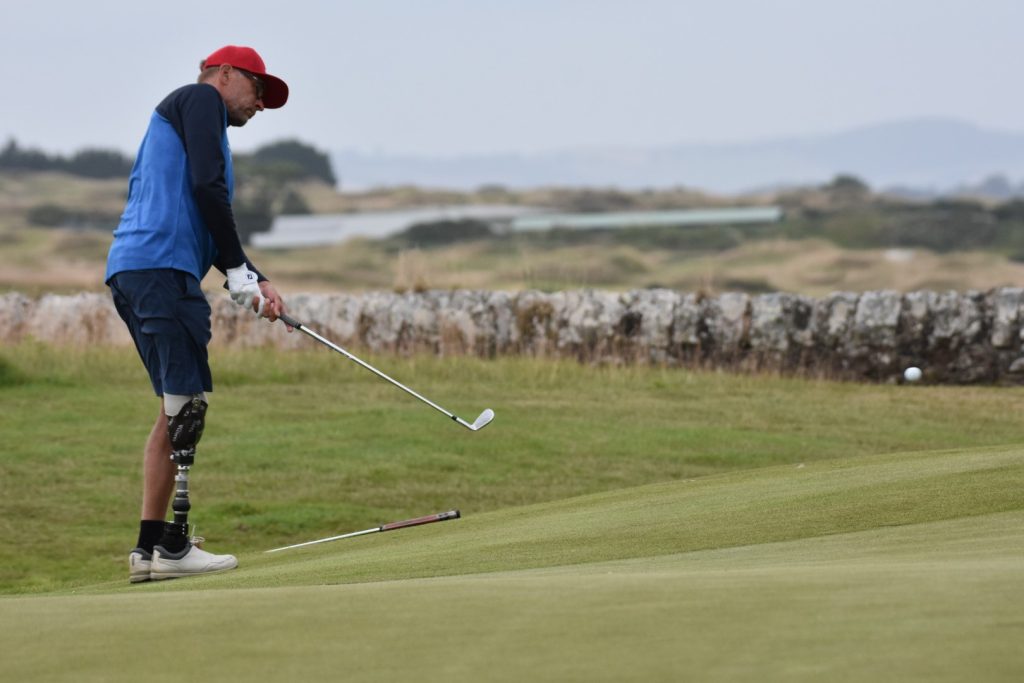 Was finding golf again straightforward?
"I found it immediately because the professional who was at our golf course, saw me on my first visit to the driving range and asked me if I wanted help. I'll help you he said and it's free. 'You don't need to pay. I want to help you because I saw that you can play good golf.'
"The first time, when we met, he asked, 'Show me how you hit the driver?' I hit driver, a little bit over 200 metres. And he said, 'It looks so ugly, but it works. We won't change anything!' I said, okay, I like you!"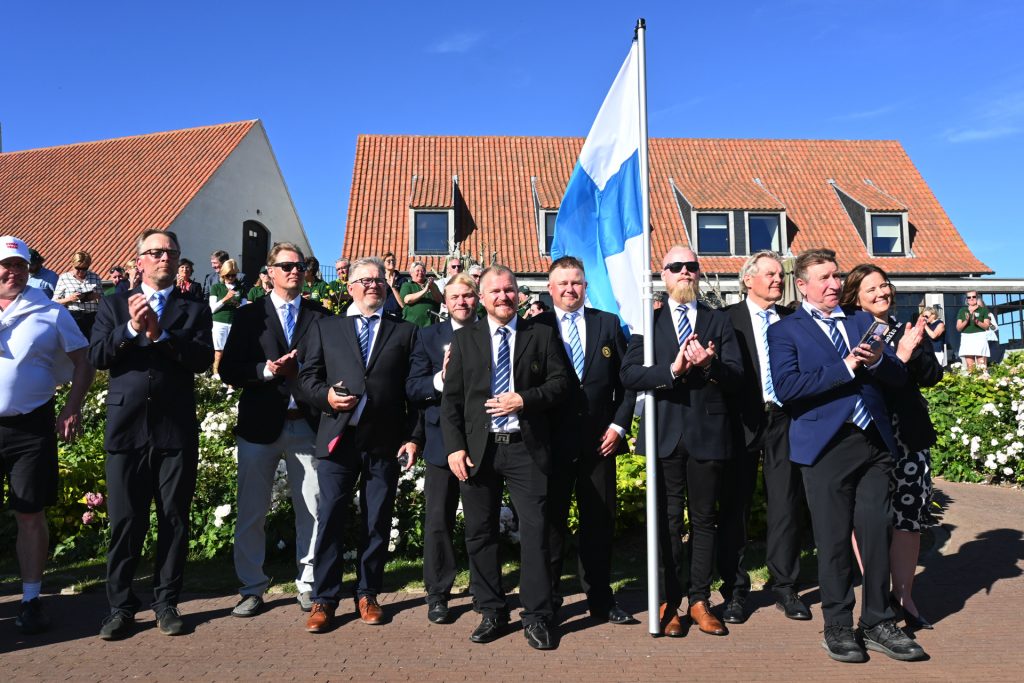 Tero has two prosthetics, one of which he uses for running. He also skates. He is thriving, relatively, and doesn't see himself as disabled. "Yes, I do everything. I am running, and north country skiing: last winter I did 500 km of this. I'm doing everything because I don't feel I'm disabled. This is maybe [pointing to his spectacles] but this [his leg] is part of me."
Tero will tell you that people make assumptions about those with a disability, on the golf course, as in life, and education is usually the answer. He tells a good story.
"One day at my own club I took a tee time where there were two players already on the tee and they thought 'Oh, we're with a disabled player, it's going to be slow.' I heard that, but didn't say anything. So I get ready to drive and then I hit the ball maybe 50 metres longer than they did, and I walked straight to my ball ahead of them and looked at my watch, and it was, like, yes, really slow! We played five or six holes and I'm 2-under and they are about 10-over, and they then said we thought you'd be slow but you had to wait for us all the time!"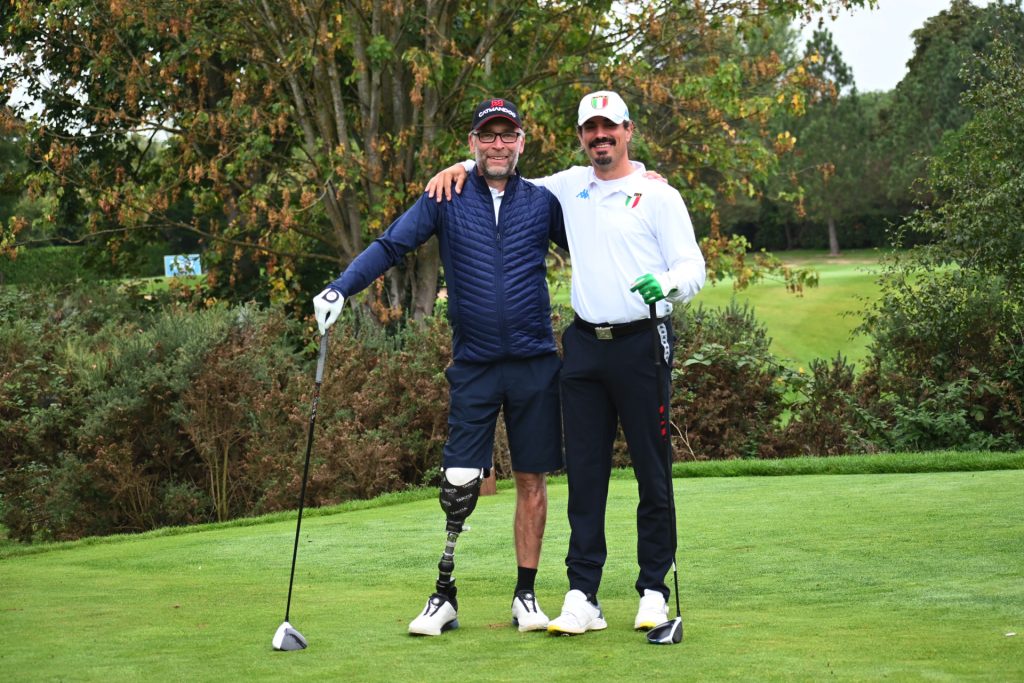 Tero has performed strongly in many amateur tournaments in Finland in recent years and won the 2019 Finnish Strokeplay Championship. This form launched him up the World Ranking for Golfers with Disability (WR4GD) and his top-20 position by July 2021 qualified him to be one of eight players selected for two EDGA European Tour Series events: in Scotland (the EDGA Hero Open at Fairmont St Andrews) and in England (the EDGA Cazoo Classic at London Golf Club) at the start of August. These eight players with different impairments played on the same courses on the same days as the European Tour players. Tero said he loved the experience and was talking to us at London Golf Club on the eve of the second tournament.
Tero spoke of his nervousness before playing but also the "beautiful conditions" in Scotland at Fairmont St Andrews, while he labelled London Golf Club as his favourite course he has played to date. Tero had a leg injury in Scotland and the second round was a big struggle, but by the time he was in England he was pain free again.

Ask him what golf means to him and he is very clear.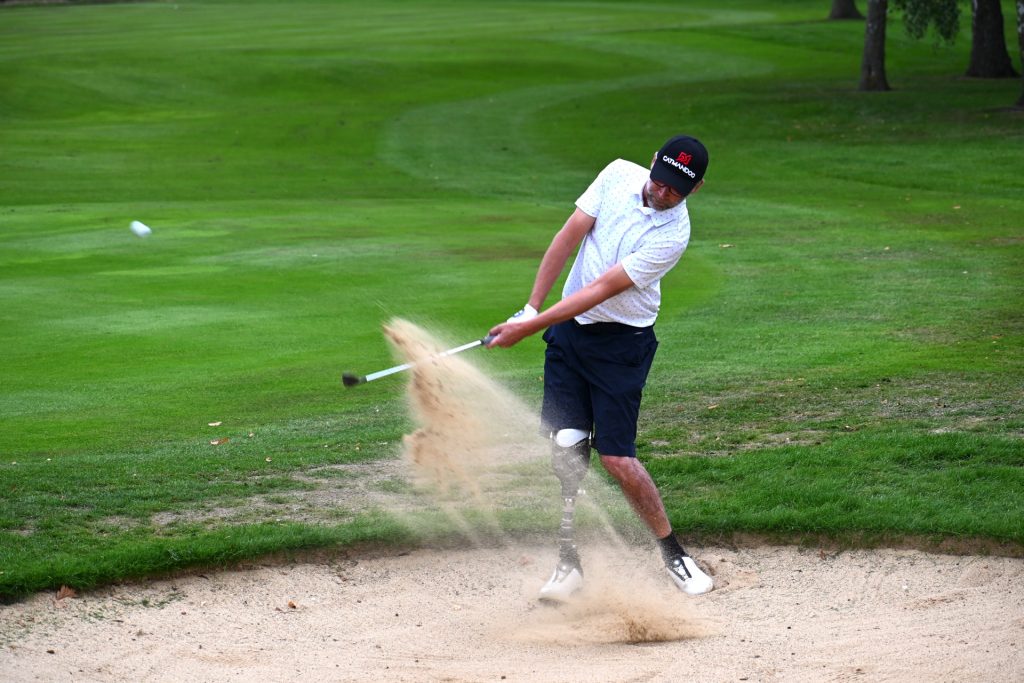 "Everything. Maybe I can say it, this is my life. It's nice to see the different golf courses, and meet some great people. It's all the time like we're a big family, all the players together. For example here [at London Golf Club], when we are on the driving range, there were the players from the European Tour; they came and asked how we can play and everything; we talk to each other. It's amazing."
He continued: "In Scotland, one guy came and told me his brother was an amputee and he said in the future maybe you'll be my brother's idol, because he wanted to start playing again, and he is thinking of how this is possible, and so he took a picture of me to see how you could do it, so yes it's really important.
"I am now Captain of my home golf course, and I think many people will look at that. When they asked if I wanted to be Captain I said okay but I'm disabled, and they said no, you show that everyone can do that, not only 'normal' people, or rich people, everyone can play."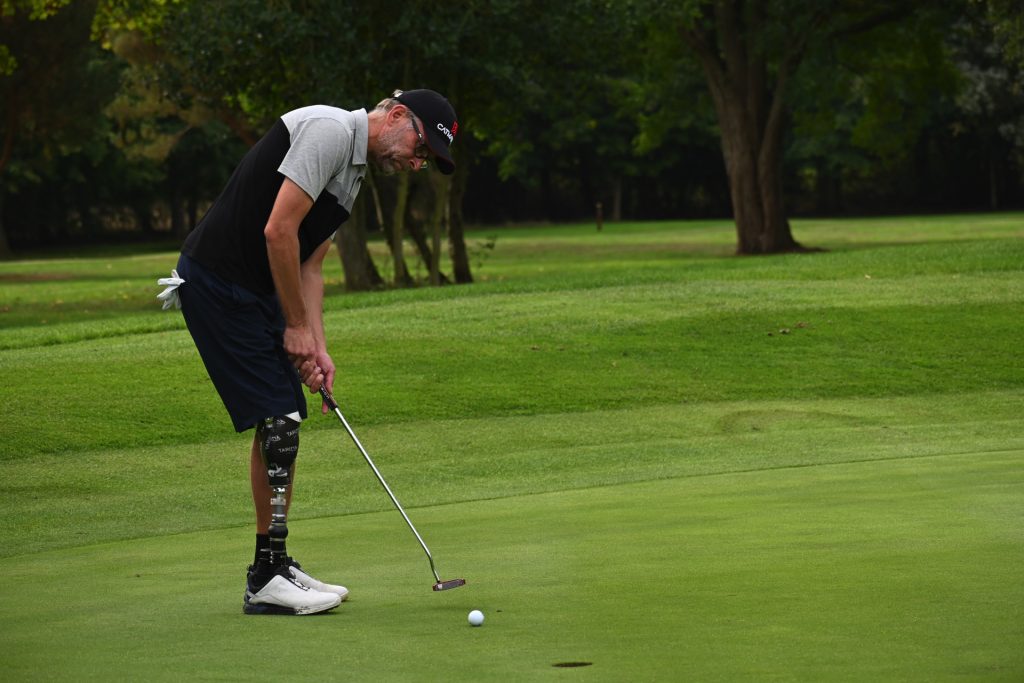 Friends, family, and golf in beautiful surroundings seem to be the tonic that has helped Tero.
"I don't know. I'm really lucky because I have really good friends. A friend is really important when something happens like that. Maybe I'm a little bit stupid because I think, it's okay, it's only one leg."

Surviving being hit by a train may lead you to facing life with a philosophical outlook. Certainly, no-one appreciates family, friends, playing partners and the click of a golf club on ball – in a beautiful open space – more that Tero Peltola. It's the thing that gets him out of bed every day, and very early.    
Contact EDGA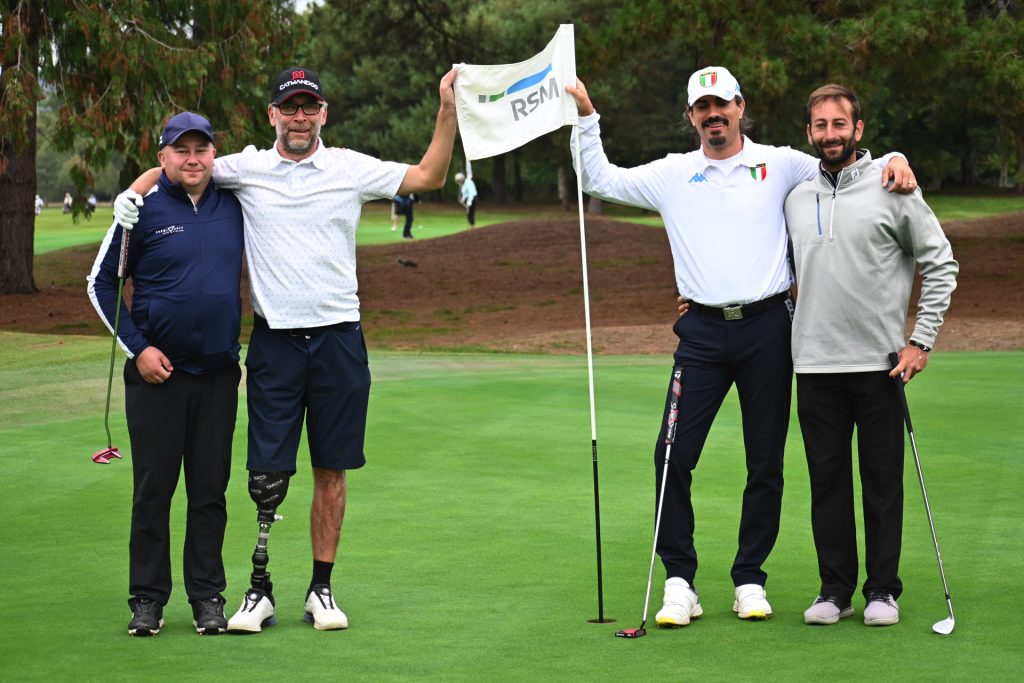 NB: When using any EDGA media, please comply with our copyright conditions