Audio: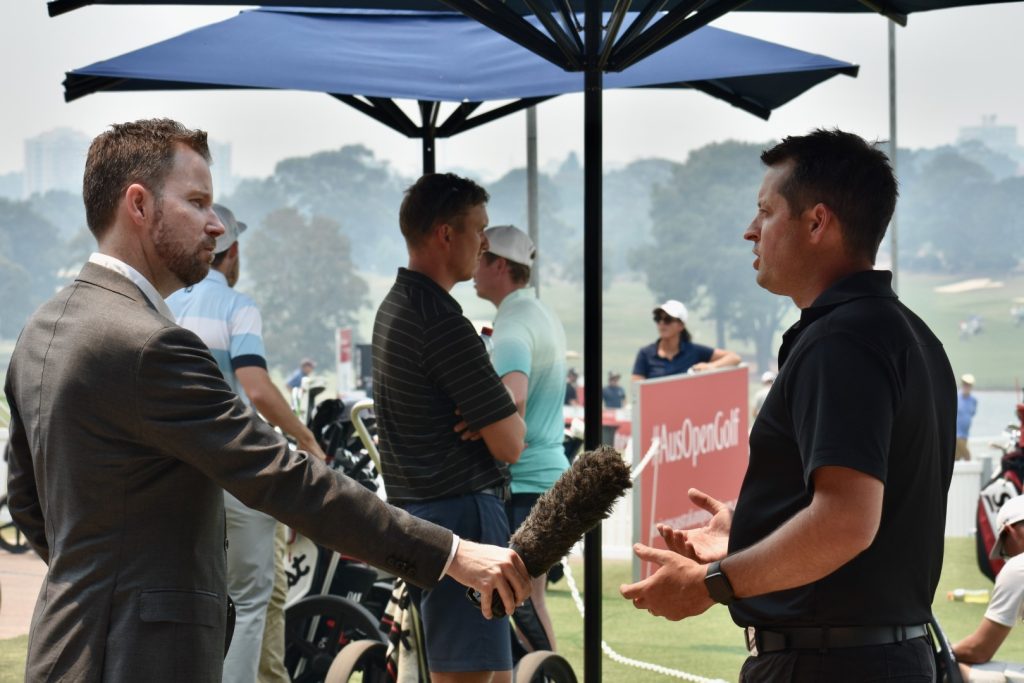 For many, the so-called Saturday job was part of growing up. In some cultures, a weekend job indicated the transition from childhood to adolescence, a rite of passage if you will. For Christian Hamilton, it was the first step in a career that has taken him on a path, from filling up the drinks fridge at Centenary Park golf club, to leading the inclusion strategy for Golf Australia. There has been the occasional waypoint and crossroads along his journey, and yet he has stayed true to the values of hard work, determination, partnerships, teamwork and family. 
It was Dad Peter that first put a club in Christian's hands. "We had a nice little holiday house, about two hours east of Melbourne, and there was a little country course called Newry golf club. Mum and Dad would drop me off at the golf club at seven-thirty in the morning and probably pick me up at five at night. So I'd play as many holes as I possibly could." One round was never enough for Christian, and the absence of a practice fairway, typically meant he would play 36, 54 or even 72 holes in a single day.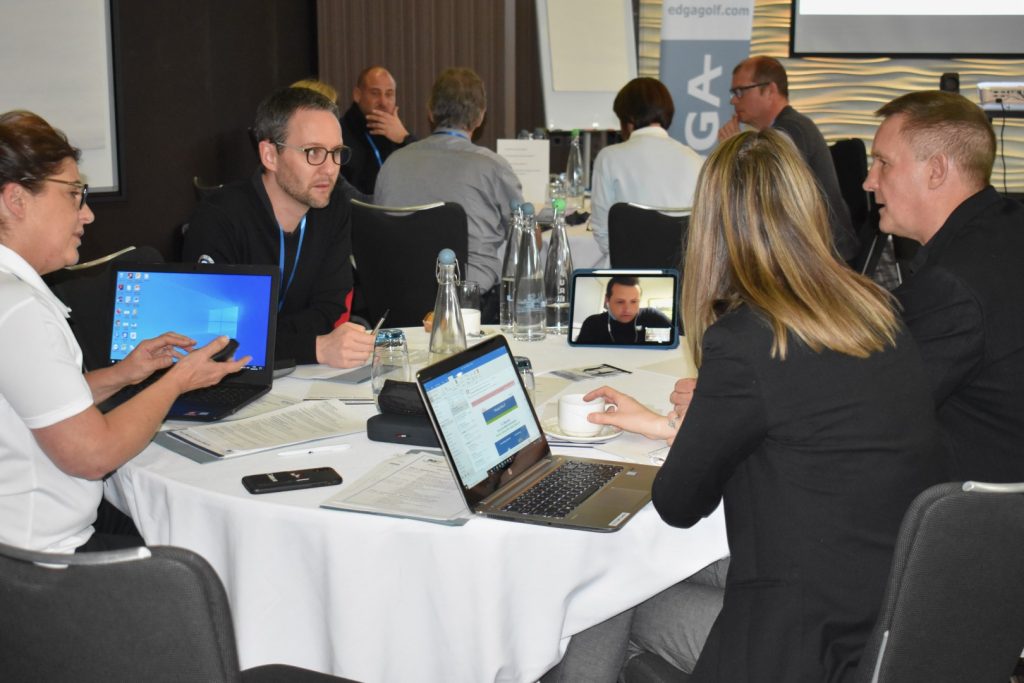 The volunteer-run course was perfect for getting started, it had an honesty box where players would pay their green fee, and a welcoming feel. As a junior Christian would pay the equivalent of just €15, at today's exchange rate, for year-long unlimited golf. "I would play with Dad and a really good friend of his, 'Boots', we would call him. I would tag along with them, with a rusty old golf club that was my nana's." It was those first couple of good shots that got him hooked on golf.
Golf had got into Christian's heart, he loved the game. At just 13 years of age, opportunity knocked and Christian had the confidence to speak up, offer his services to two enterprising golf professionals who would later become father figures. Christian smiles as the recalls, "I distinctly remember that Steve Montgomerie and Warren Young, the two professionals [at Centenary Park] were filling the drinks fridge, and I actually said to Steve, tongue in cheek you know you should have a young fellow that does that for you. He said, well the drinks are out the back, you can start now."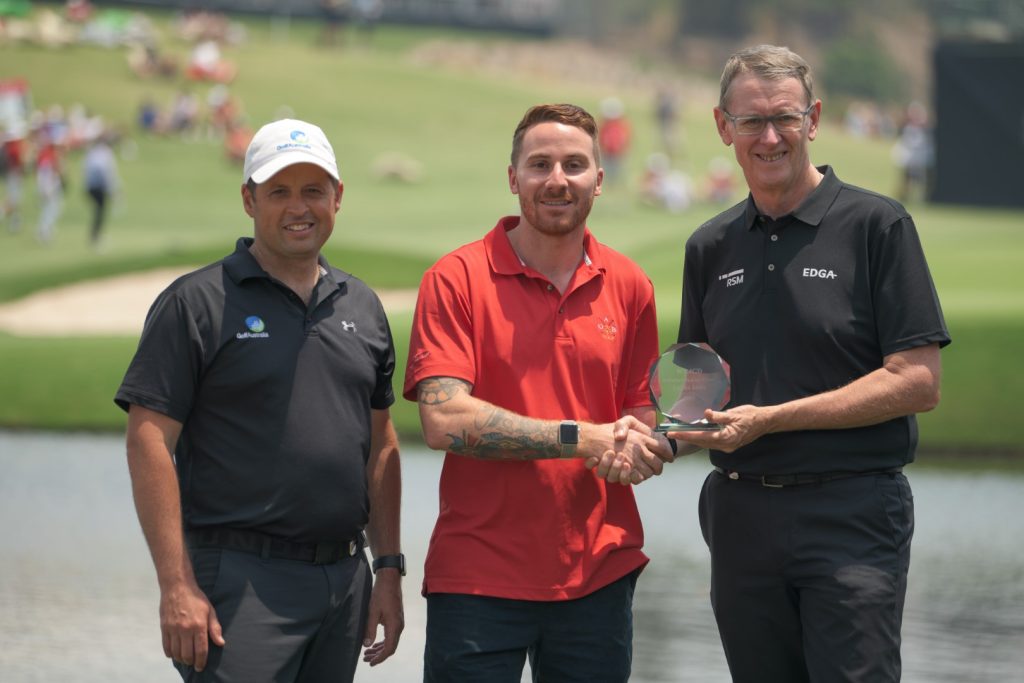 Warren and Steve became great role models and further strengthened Christian's beliefs in putting in the effort. "They basically said to me, you've got to work hard. They never sugar-coated anything for me they basically said, it is bloody hard work, and if you want to get to where you want to get to, it's gonna take time."
His first golf handicap was 11 but he was improving quickly: with the help of Warren and Steve, the back-breaking hours he was putting in on the range and their unrelenting work ethic. "If I left the practice fairway early to come down for lunch, they would ask, what are you doing down here? Get back up there and look at your hands and they're not bleeding. Get back up and keep pounding balls." Then finally came the moment he had been picturing in his mind for months. The year was 1998, he had finished school, and he carefully wrote out his application to become a trainee in the PGA of Australia Academy programme.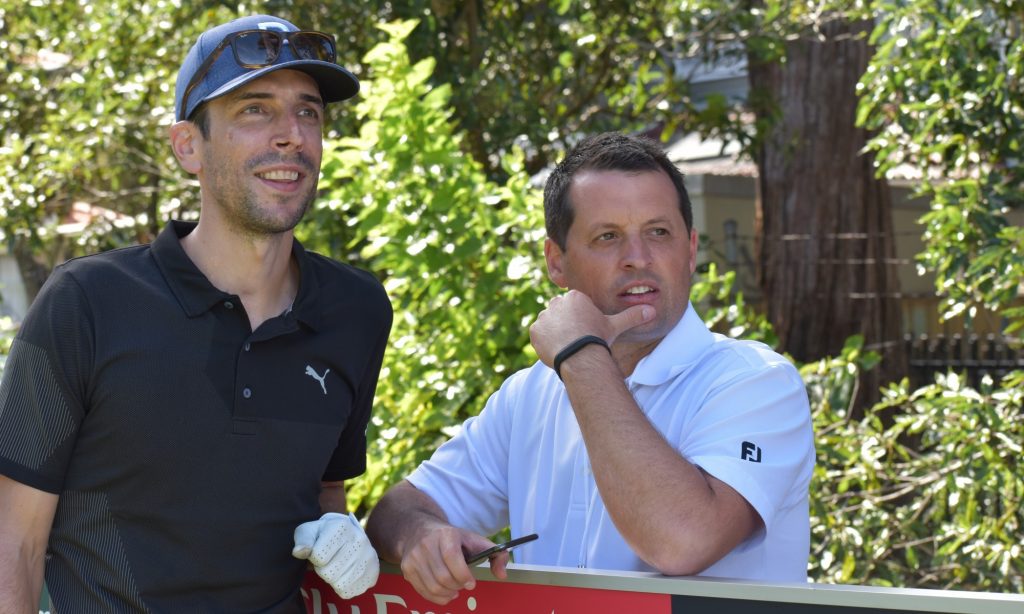 Initial professional training around the world looks broadly the same, long hours, often 40 or more, assignment work, practical and theoretical testing, and of course keeping up a low scoring average. "The programme in Australia is three years of workplace placement, so it's a tough grind. I suppose it has to be, you know, to hold the PGA Rondel, to join the association, it's not something they just give out. I think that's probably one of the most precious things that I hold dear to me, is being a PGA member and being recognised as an industry expert."
Once qualified Christian tried his hand at playing the game for a living. Glamorous? Not really. "Tins of baked beans and spaghetti about a dollar each in Australia, and yeah, I think when you're on the road playing pro-am golf, as it is here in Australia most of your prize money went into putting petrol in the tank, getting to the next event, billeting and doing things on the cheap," says Christian.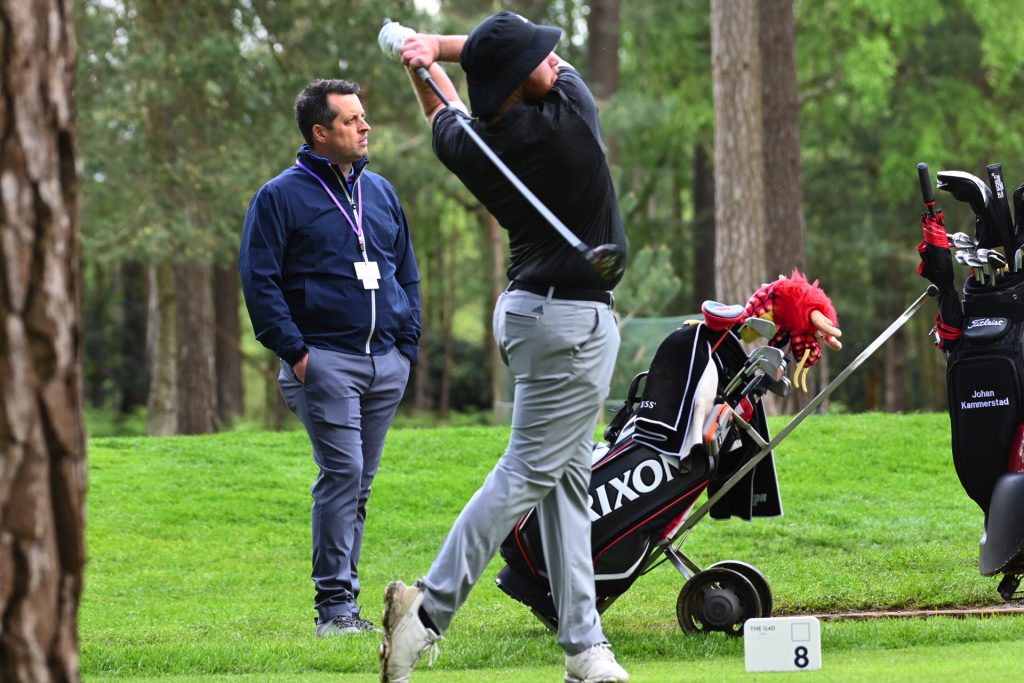 Every year hundreds, if not thousands of professionals find that their dream of playing the game for a living is out of reach. It is at these crossroads that 99% of all professionals find themselves. Turn one way and find a job away from golf, carry straight on and see what will happen in the next few tournaments, or turn the other way and forge a career as a club professional, a coach, or get into administration or management.
Despite working at Royal Queensland, the pull of home was intense; after all his heart was in Melbourne, as was his soon to be bride Melissa. "Just the pull of family and Melbourne was too strong. I suppose your ideals change so it was all about getting a good position, working hard and yeah, coming up through the ranks."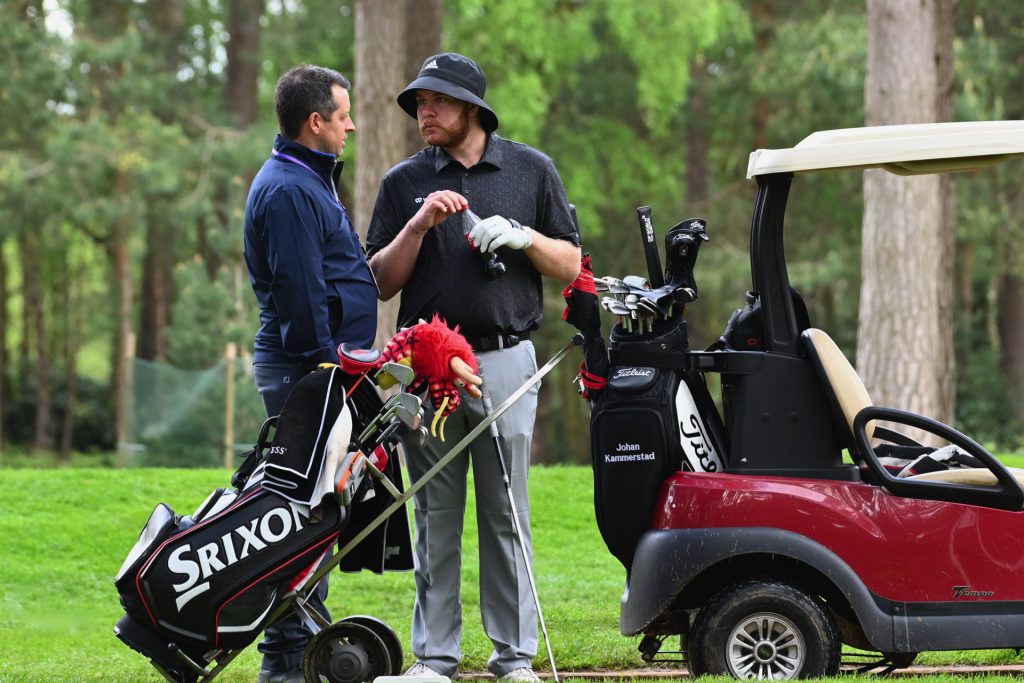 A friend, former Australian teacher of the year Stuart Leong, was the head teaching professional at Sandhurst. "I remember hounding Stuart saying, love the work that you're doing. I want to come in and just work with you." Remember the confidence of the then 13 years old Christian who had talked himself into a job filling the drinks fridge? Well his powers of persuasion once again helped him to get his foot in the door. Such opportunities don't come along too often. Sometimes people point to happenstance or having the right connections. Indeed, both have a part to play, but it is skill and the ability to do the job that gets you on the other side of the door and keeps you there.
Evidence that Christian had demonstrated his value to Sandhurst came when the General Manager Nick Thornton said that he was doing a great job and offered him a full-time position. "I think if you can demonstrate you're worth in the business then opportunities will come, and they certainly did," says Christian. "I had ten fantastic years at Sandhurst and being the home of the PGA of Australia, I suppose I saw some opportunities that were not being explored." One such opportunity was coaching golfers with a disability. He had been running some programmes with an organisation called Limbs for Life, where he would run peer support programmes, do some coaching and he fell in love with that side of the game.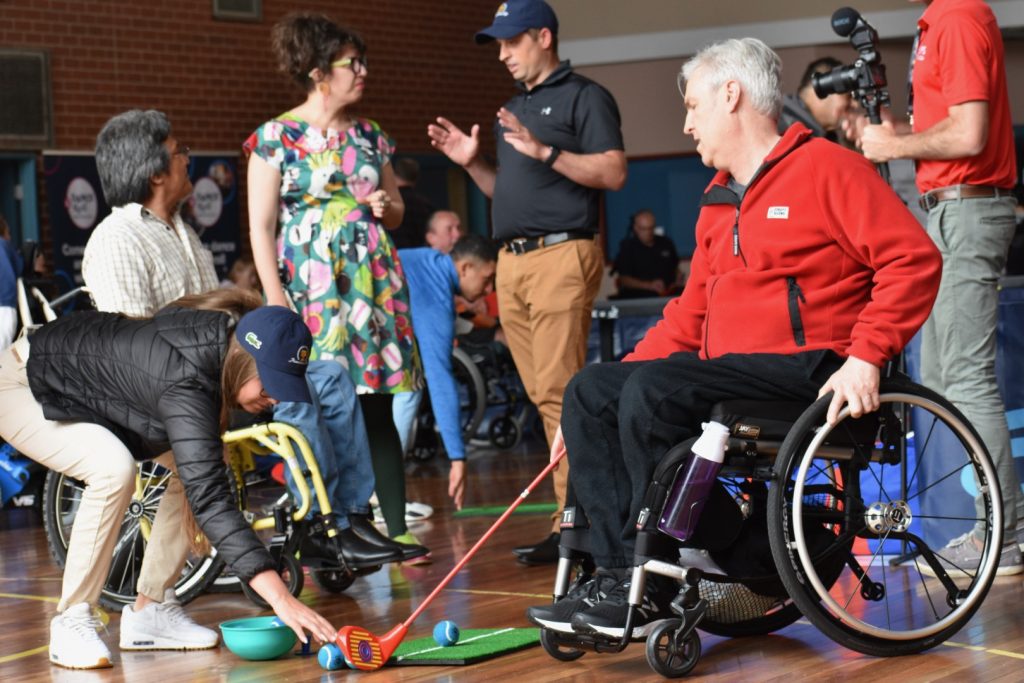 Christian thought that there was a great opportunity for the sport and so started to talk to the other trainee professionals about inclusive coaching and working with athletes with a disability. "I got involved in the trainee schools. Just talking about my own experiences and doing some practical coaching out on the practice area with these trainees, and then it wasn't until I drew inspiration from what we saw over in Europe, the work that Craig Thomas was doing in particular with ISPS Handa and the academy programme, that things really started to ramp up. The opportunities to really do a lot more started to present."
Coaching golfers with disability has changed Christian's life. He recognises that everyone is different and that he has to build relationships with his students. Christian recalls seeing a quote over the desk of Hank Haney, the former coach of Tiger Woods, which simply stated, "Nobody cares what you know until they know how much you care."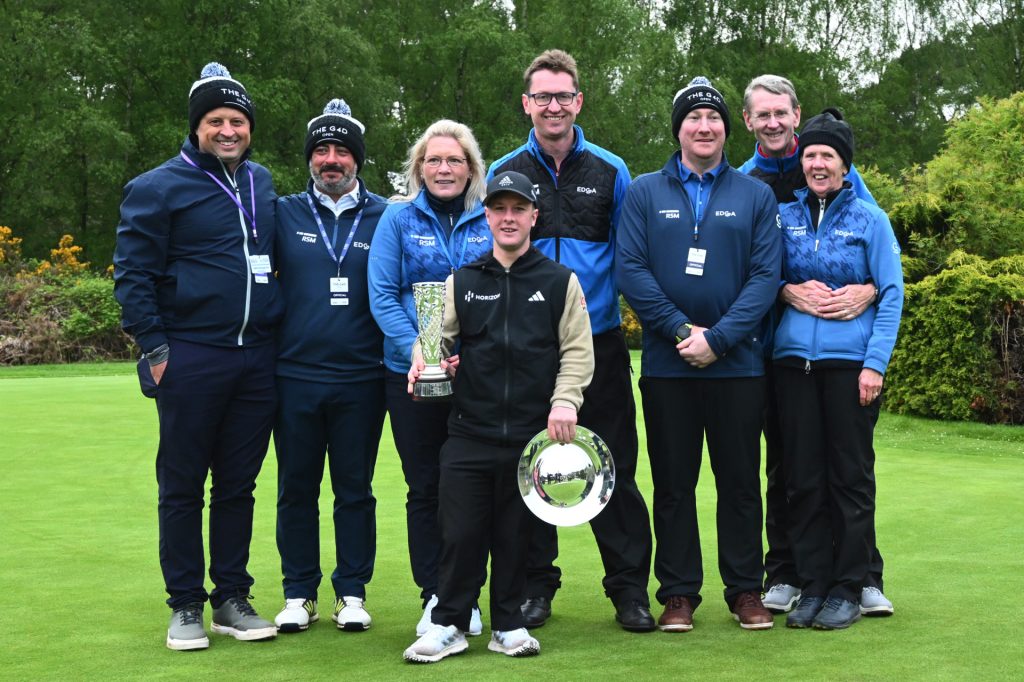 Christian took the advice to heart and now even before going to the range makes sure that he knows the player: "I want to know who you are as a person? What drives you? What do you want to get out of the game? Do you want to just be a participant? Do you want to have a pathway? Do you want to be a fan? Is it a non-playing role? Do you just want to turn up? Do you want to socially connect with others? I think that's something that the modern-day coach needs to do. It's not all about ball flight, it's not all about TrackMan numbers. It's about connecting with people and going on that journey with them."
In his current role, Christian has been able to build meaningful partnerships and has developed a team that supports the growth of golf for the disabled. His commitment to teamwork has never been in more focus than when hosting the 2018 Australian All Abilities Championship (AAAC).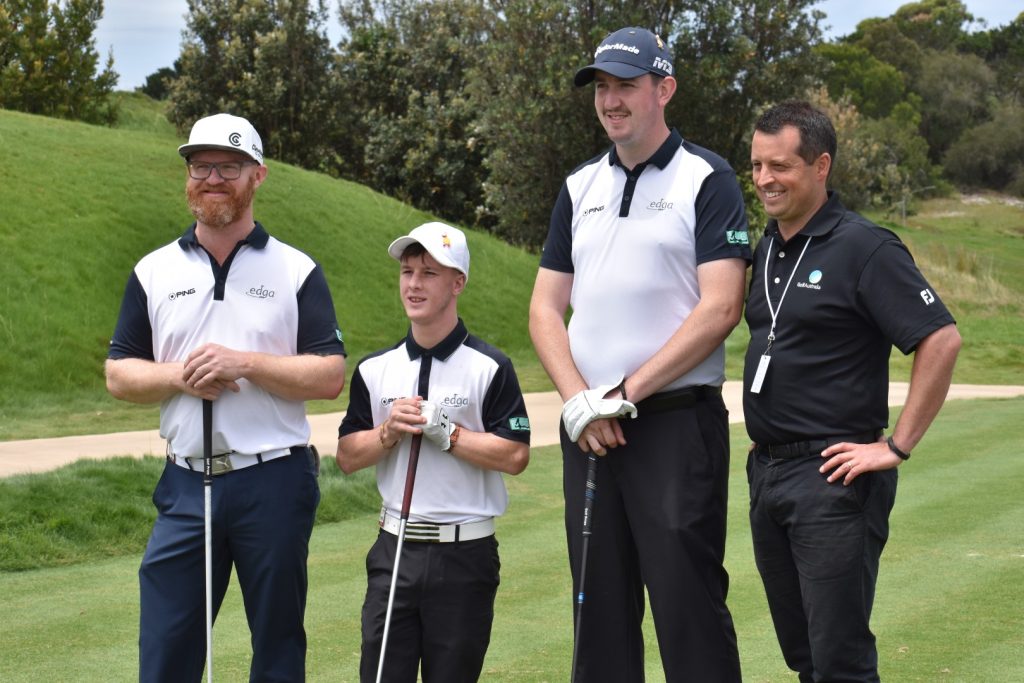 Golf Australia had made the far-reaching decision to include golfers with disability in the same field as the Australian PGA tour players at the Emirates Australian Open. This decision required extraordinary levels of teamwork and the buy-in of partners across every strand of Golf Australia.
Putting 12 players with disability, competing in the AAAC at the same time as the Aussie Open, over the same course, from the same tees, would prove to be groundbreaking. Christian is forthright when saying, "There's never a moment at Golf Australia where someone turns around and says, no I can't do that, or that's not my thing. We get the job done, we all work together, but we know each other, we know our places and how we can actually make it work. I suppose the All Abilities Championship was a great example of teamwork I'm not going to say it hasn't been a journey for us either. When I first started, obviously there was nothing in people's job descriptions in this area, but I suppose it's a culture thing for us. We know it's the right thing for the sport."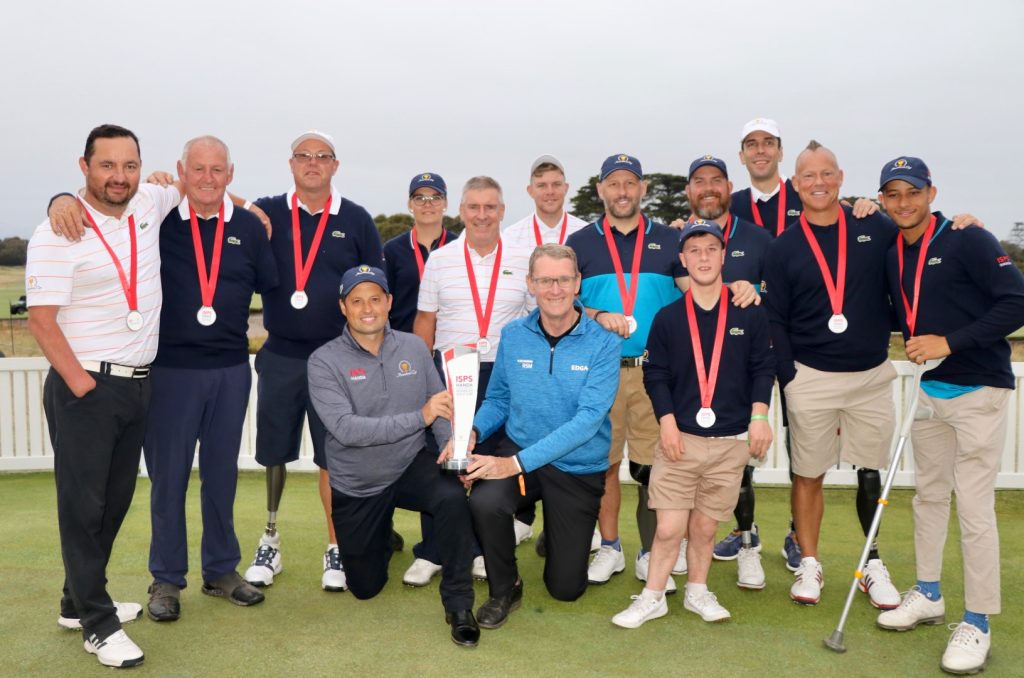 What is the bigger picture for Christian? This multicultural country that is famous for the diversity of its ethnic population and its first and second-generation migrant communities is a perfect mirror of how golf could look down the fairway. "Everyone should have an experience with the game regardless of who they are, where they live or what opportunities they might have in life," says Christian. "I'd like to think almost that there are no barriers at club level."
Christian Hamilton is making a difference in the world of golf. The values of hard work, determination, partnerships, teamwork and family, have helped shape the man, and shape the way that golf in Australia is developing. PGA trained All Abilities Coaches deliver universally designed programmes that everyone can participate in. People can have an experience in the game with their friends, with their family. There is no need to have something disability-specific, which can fracture connection to the mainstream game, a game which is consistently proving to be one of the most inclusive games of all.
Contact EDGA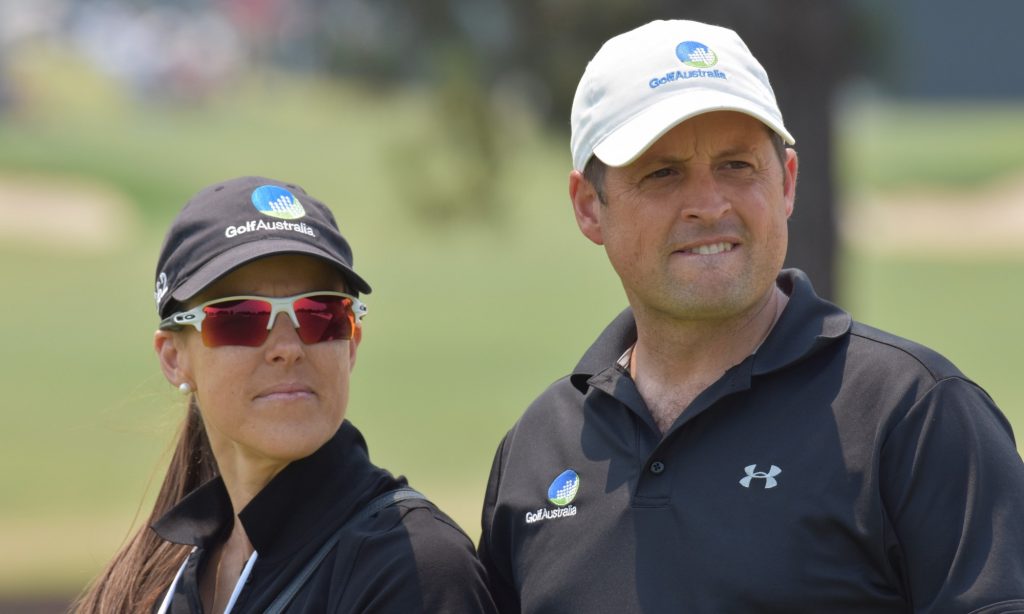 NB: When using any EDGA media, please comply with our copyright conditions