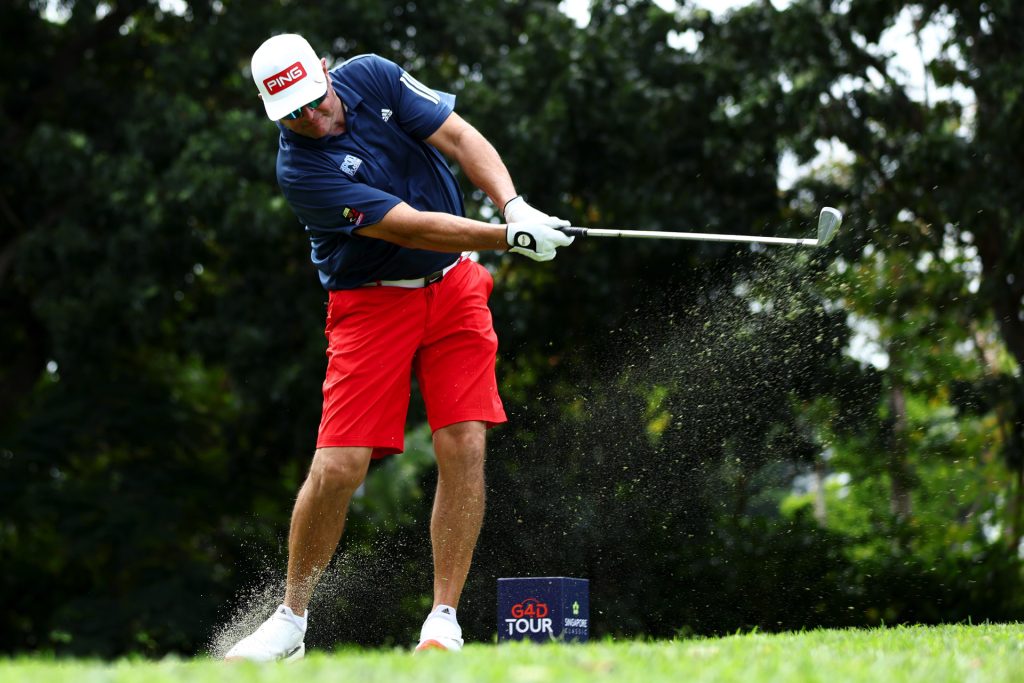 "Seven years ago, I would have never dreamed this would be happening, I was in a dark place," said Rob Walden, a scratch golfer who lives near Phoenix, Arizona. "I had always loved golf but I wouldn't be anywhere near where I've got to without the support of my wife Julie and my son Jake after the accident. And golf was so important as part of my rehabilitation. Every time I take a shot today it feels like a hammer to the hand, but I wouldn't swap it for anything."
Rob adds: "Golf gives me endless joy and focus and a goal to show others that no matter what life throws at you, with a positive attitude, you can persevere through anything."
The 51 year-old from the city of Mesa tells us he has a lot of people to thank, while following his recent debut on the prestigious G4D Tour in Singapore, featuring an 18,000-mile round trip from Rob's front door, he is finding that a lot of people are also thanking him for being a great ambassador for golf in the US. Rob's presence at that tournament with fellow golfers with a disability helped to demonstrate how golf can offer new competitive horizons for people who have faced injury or illness.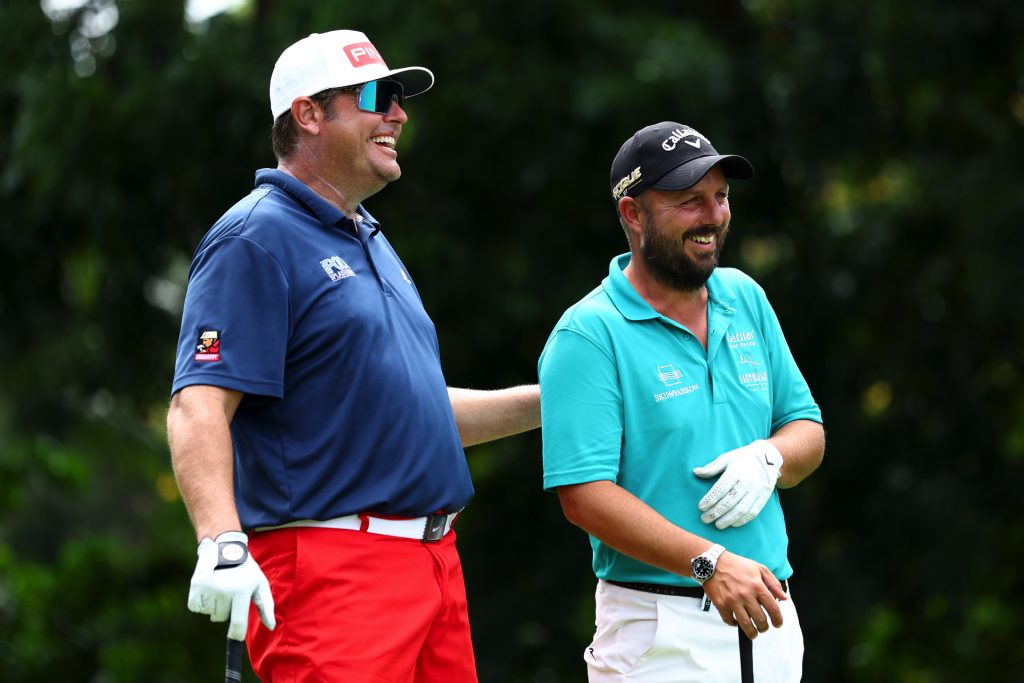 Rob Walden took up golf aged 11 and had become an accomplished amateur golfer as an adult playing off a handicap of 2; loving playing on his days off from working as a project manager for a construction company in Phoenix. 
It was in 2016 when he faced a major setback in his life, losing most of the four fingers on his right hand in an accident with a model aeroplane; his hand caught by the 32-inch propeller.
A huge shock to the family and chilling that the injury could easily have been even more damaging. Rob and Julie worked hard together to ensure his physical recovery but also that he stayed mentally strong.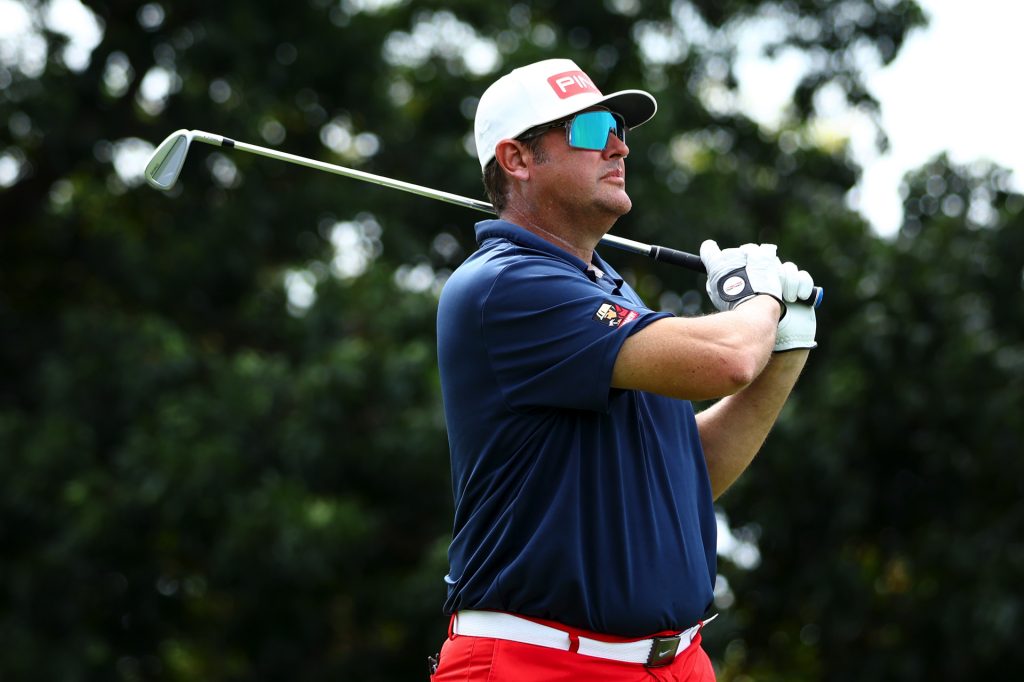 Rob said: "You know, it was really hard to deal with it at first because my right hand is my dominant hand. When the injury first happened, when I looked down, all I saw was all of my fingers gone. At first I thought, man, I don't even have nubs left. It felt surreal at that moment. I'd been working on model airplanes for over 20 years, this was the first incident that I've ever had with them. It was pretty shocking. But instantly, actually right there at my house where I had the injury, the first thing my wife Julie said was, 'We're going to get through this, and you're going to be okay.' I was apologising, 'I'm sorry I did this, I just ruined our life.' Because we were just starting out, I had a young son, and the first words out of Julie's mouth were, 'We're okay, we're going to get through this.' That made all of the rough times ahead a lot easier to deal with, knowing that I had her support and she was in my corner. 
"Once the surgeon came in and performed the surgery that night, when I woke up I saw that I had some nubs left on my first two fingers, he was able to save those. That was huge to me because I knew right then and there that I could grip with the hand. I was fine from that point on. It didn't kill me, the propeller didn't get into my face. I knew that we were going to be all okay."
Thoughts about playing again helped a lot; Rob used his golfing hopes, both the practical and 'pipe-dream' ideas, to force himself to stay positive. After initial treatment and recovery lasting 10 months, Rob started to think about, and take the first steps in rebuilding his golf game during rehabilitation, and he was practising and playing seriously again around the end of 2018.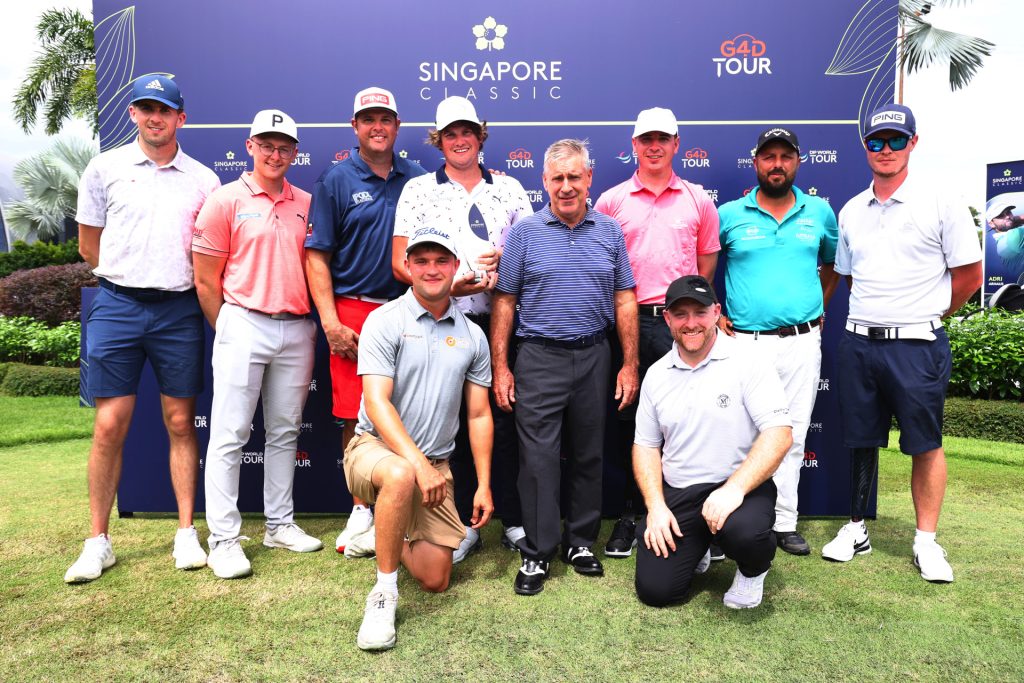 "It's true to this day right now, every time I hit a golf ball, the nerve endings in the tips of my fingers fire off. It really feels like somebody's hitting my hand with a hammer, and every single time my right hand hurts when I make contact with the ball. There were a lot of hours, we changed up a lot of equipment, grips; PING were fantastic. They didn't know me from Adam two years ago, and they invited me down when they heard about my injury, and we tried to change different shafts around and different grip configurations. It's really been awesome to have them step up and help me.
"But it was a lot of effort on the range, and it made me a better golfer because I don't want the pain, so I think I concentrate a little bit more, I'm a little bit more deliberate about how I'm playing golf, and I think that's what has really helped me out. But it is a lot of hours on the range hitting the golf ball."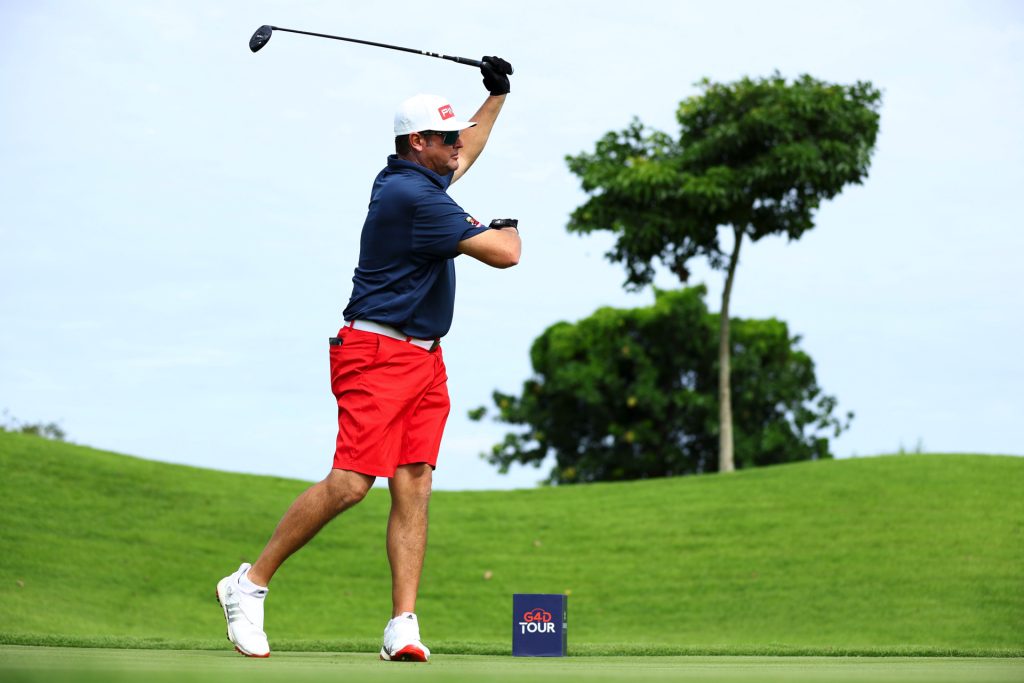 Not only did he find a new swing with his left arm now dominant, in time he actually improved his golf handicap – to at one point +2.3 – before more recently playing off around scratch, still able to propel his best tee shots more than 300 yards. 
Rob Walden was now well and truly back.
Today, though he of course loves the competitive side of his golf, Rob is always keen to put something back into the game, he is a volunteer coach in Phoenix's 'First Tee' programme, supporting new young golfers as they take up the sport.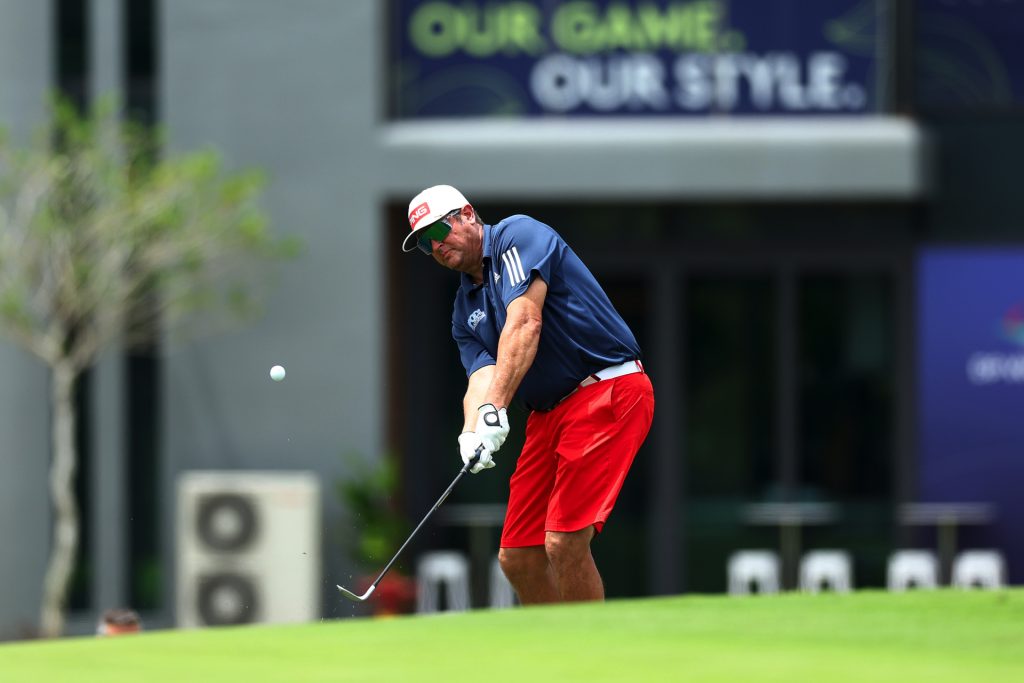 Rob said: "At the time I was heavily involved with the First Tee, and wanting to be a role model for those kids. We always talk about adversity in the classes. This was my opportunity to show them, hey, you know what? Life just threw me a big curve ball, and I can either let it destroy me, or I can show the positive that can come out of this. It was a huge driving force for me to get back out there to play golf, to show all of these members of the First Tee of Phoenix that you could do anything you put your mind to: as long as you have a good attitude, you can move forward in a positive way."
He adds: "There is a real sense of accomplishment when you achieve something you didn't think you could do. And golf is also such a great social game for everyone. The people you meet at adaptive golf events are very welcoming and encouraging, regardless of your skill level." 
Two or three years ago Rob learned about playing in G4D events in the States; a considerable boost to his competitive aspirations. He thanks all his friends, including the members and staff at his home course at Lone Tree Golf Club in Chandler, Arizona, for helping him find the on-course confidence that would eventually lead to a remarkable season in 2022.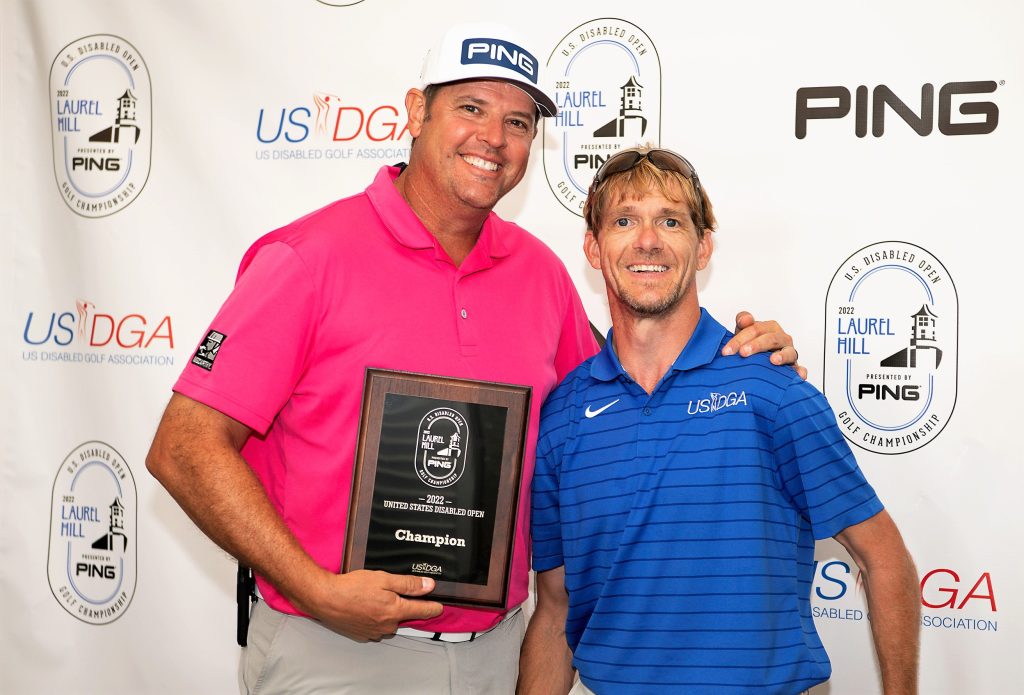 Notable results saw Rob become overall champion in the El Conquistador championship in Arizona; 4th place overall in the USDGA US Championship in Virginia (and category winner); while he enjoyed 17th place in the USGA's US Adaptive Open at Pinehurst and third place overall in the NAGA Championship in Florida (he was winner of his division). 
This form led him to rise rapidly up the World Ranking for Golfers with Disability (WR4GD) to 22nd place, eventually earning his debut on the G4D Tour on February 6 this year, at Laguna National Golf Resort Club in Singapore.
EDGA's partnership with the DP World Tour led to the Tour creating the 'G4D Tour', a landmark shift for golfers with a disability. In 2023, eight G4D Tour events are being staged alongside the famous DP World Tour tournaments, where each time 10 G4D golfers compete in the same weeks and on the same courses as the household names in professional golf. 
The players qualify through the World Ranking. EDGA is delighted that golfers from five different continents have competed on the G4D Tour over the last two years. 
For Rob, a golfer who had never left the United States before, he was now jetting off across the world to play in the G4D Tour @ Singapore Classic. The travel was a little gruelling and fatigue played a part, as Rob had just finished another golf tournament in Florida, but he embraced the whole experience from the start.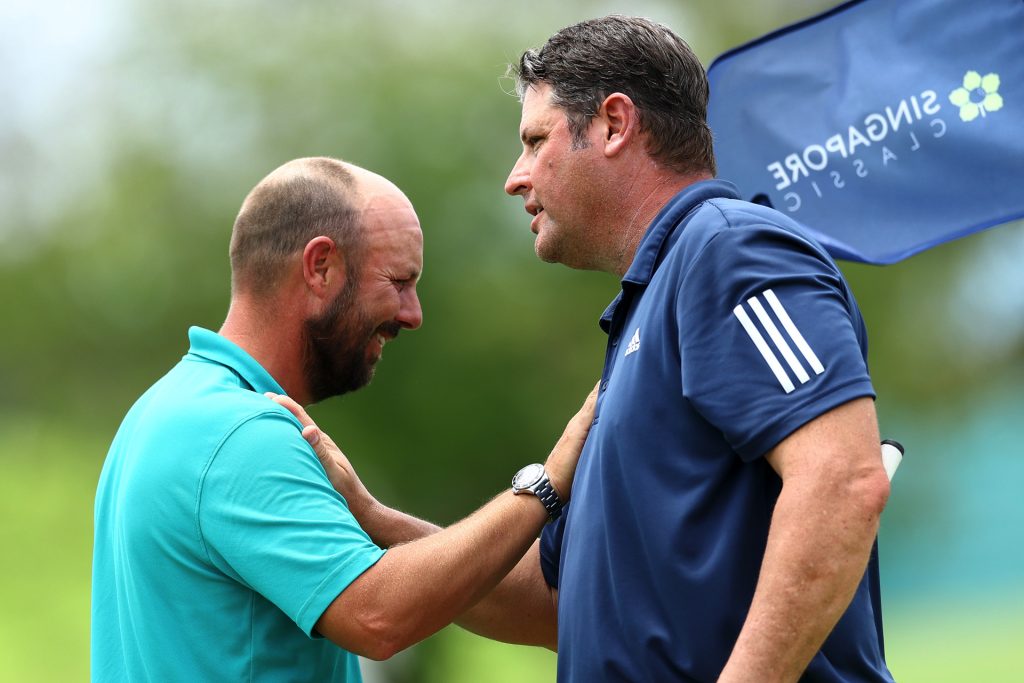 "Singapore was awesome! The way everybody was so welcoming and excited to have me there to play was super special, and the DP World Tour treated us just like any other professional in the tournament. We were given the exact same credentials as the tour players. They wanted you to know that you belonged there and this really showed in the way we were treated all week."
Rob added: "I really liked the course even though I didn't play very well. I had a 26-hour flight from the US and was playing with an eight-hour time difference. But when you're warming up on the range and you see people that you watch play every week and they talk to you just like you're one of the normal tour players out there, it's really cool. They were very interested in watching us hit shots as much as we wanted to watch them play.
"I would like to thank the DP World Tour and EDGA for the opportunity to go and play. A big thank you to fellow player Oliver Hirst-Greenham for hanging out and playing a practice round with me while I was over there. We will definitely stay in touch even though he is in Europe and I'm in the US. I'd like to thank the rest of the players who were there too, as well as Scott Bennett from EDGA for being so welcoming and helpful throughout the entire process. This was my first time traveling overseas so it was a little intimidating, and Scott made it less stressful!"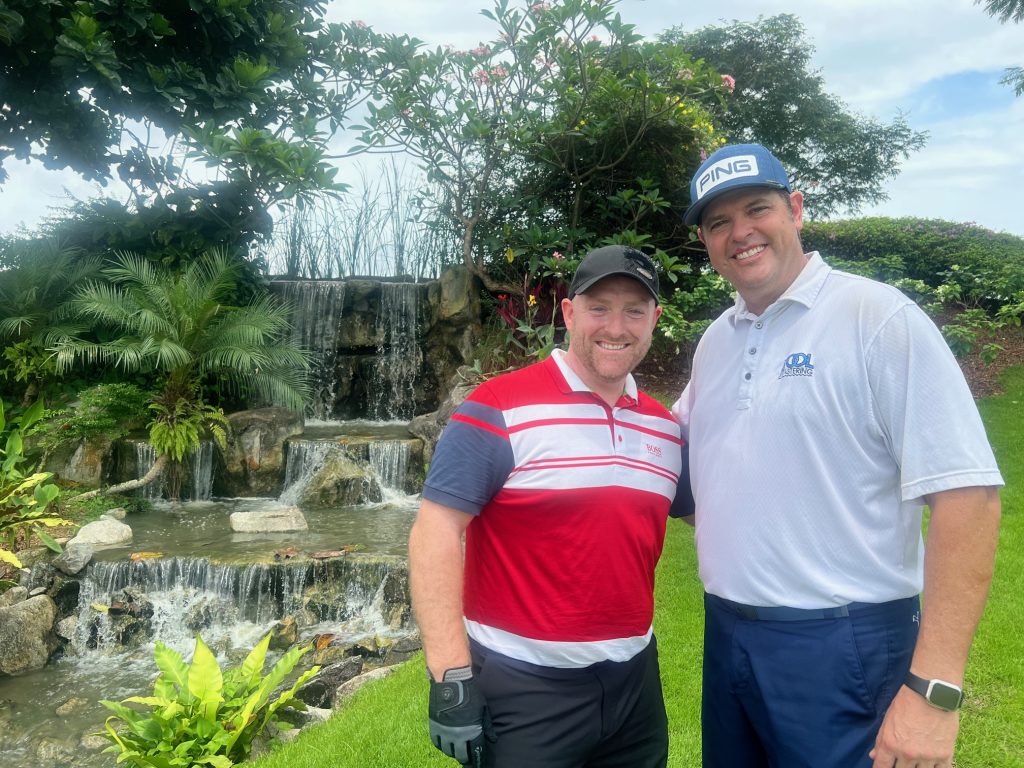 For England's Oliver Hirst-Greenham, it was also his first G4D Tour championship, in the heat of Singapore. The players who qualify for each of these tend to form a bond due to the healthy respect they have for fellow golfers who play at such a high level with swings that must navigate an impairment. 
Oliver returned Rob's compliment, saying: "It was a pleasure to get to meet Rob and Julie. We have stayed in contact after Singapore and we regularly encourage and support each other to play well in tournaments. We will meet up again and play in the future for sure. Rob is a good friend and a great ambassador for our sport."
Since playing in the event, Rob has volunteered for the Special Olympics of Arizona several times. His own efforts in Singapore left many people delighted to see someone from his home state competing on the world stage. 
"Everybody was so happy that I got to go over there and represent Arizona and the United States in that tournament. I was probably asked 30 or 40 times what it was like to go play in Singapore, how they treated us over there; would I like to go back and all I could say is yes! I'm really looking forward to the next opportunity if it comes along. Everybody was so happy for me and proud of the job that I did while I was there."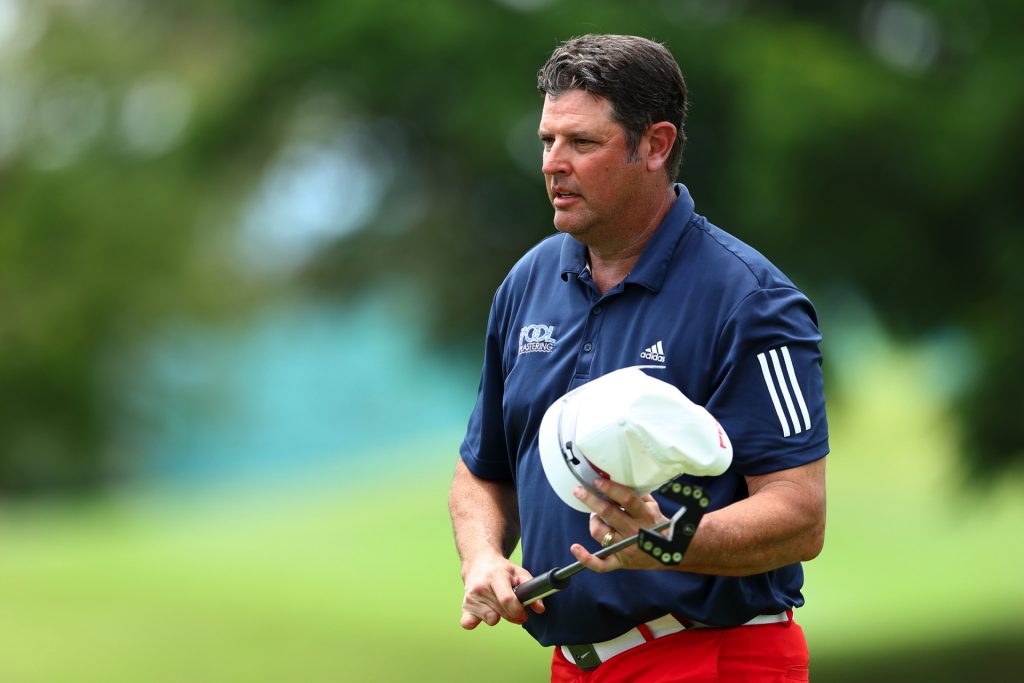 Much of what Rob achieves seems to come from within, he is a thoughtful and generous man who always looks at the glass half full rather than half empty.
He added: "In realising this recent ambition I'd like to thank Julie and my son Jake for their love, support and encouragement to follow my dreams of playing competitive golf after my accident. I also thank the kids and coaches at the First Tee programme of Phoenix, Coach Eric Kulina for his support and belief in me, my great friends Kirt and Andrea Campbell, to Greg at Lone Tree Golf Club, and Paul Wood and all the staff at PING Golf."  
Following Singapore, Rob returned to play in the El Conquistador championship in Tucson Arizona in April, and would win as overall champion. He finished seventh overall in the United States Disabled Golf Association championship, while at the time of writing he was preparing to travel to Pennsylvania to play in the North American One Arm Golf Association Championship, and he will be teeing it up in the USGA's second US Adaptive Open in July. The Canadian All Abilities Championship in September is another stop on this remarkable journey made possible with the support of family, friends and workmates.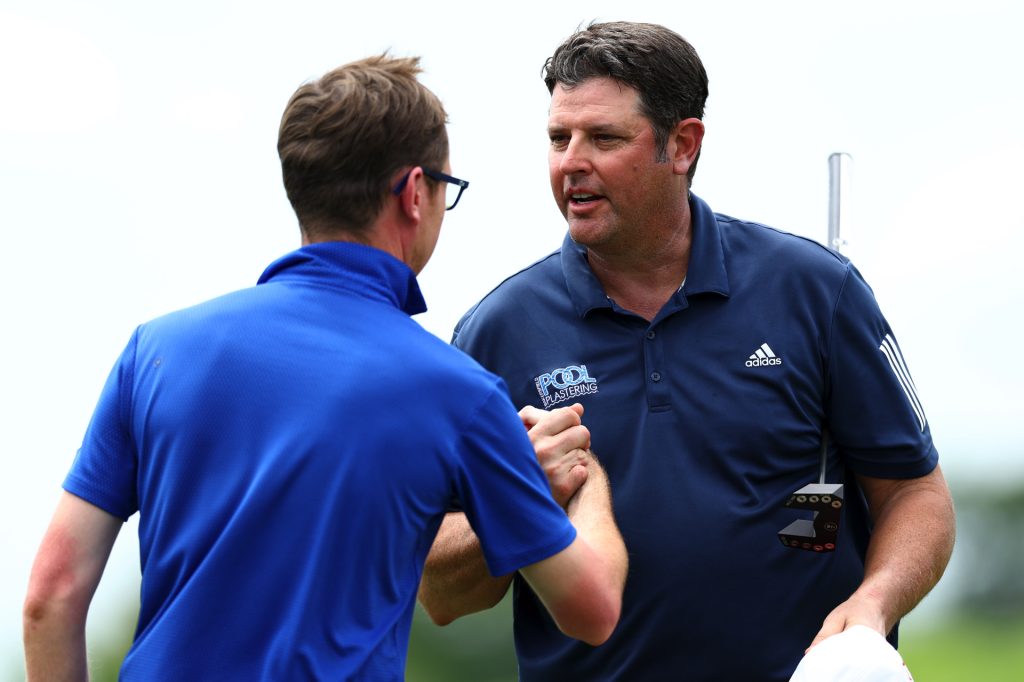 Rob said: "I work for a construction company named McCarthy Building Companies here in Phoenix, Arizona. I am an MEP project manager overseeing one of our Data Centre projects here in Phoenix. I am super-blessed with the company that I work for as they are extremely supportive and proud of my volunteering with Special Olympics of AZ and being invited to play in these adaptive golf events." 
Rob added: "Hopefully, the coverage of these events back home and on the G4D Tour can shine a light for others: anyone with a disability, to show them that golf can be a great new sport that could be perfect to boost their physical and mental health for years to come."
Talking with Rob, we ask a final question, a little philosophical one about what golf means to him. The man who has a quick smile, now beams and there is a twinkle in his eye.
"Golf is extremely important to me for a multitude of reasons. It shows me, every time I go out and play, that I'm still out there, still achieving my goals, and I'm proving to myself first and foremost that I can still play golf at a high level. All the hard work and all the sweat and all the tears that I put in really matters right now. Big picture-wise, I think it shows other people that know me with Special Olympics Arizona, with the First Tee of Phoenix, with my co-workers, here's a guy that was dealt a difficult hand, literally, a difficult hand. And I can joke about that, you just can't let life beat you down, and there are so many times, regardless of whether it's an accident, or if it's circumstances within a family, you just have to try to maintain a positive attitude and move forward.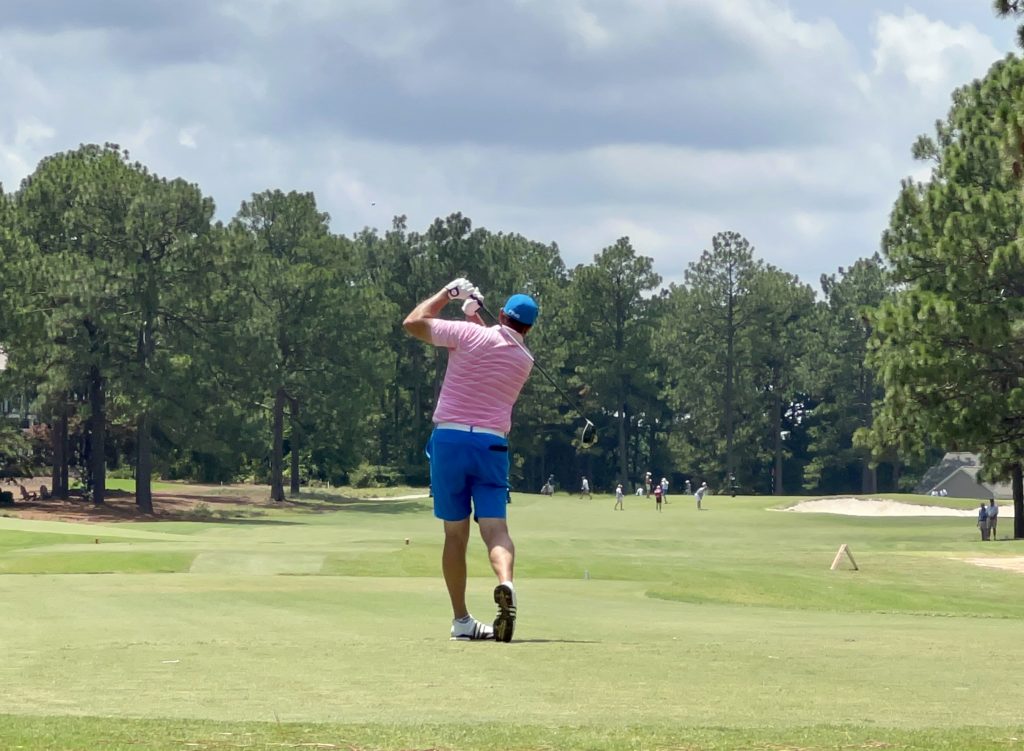 "I think that is one of the biggest things that I take away, that I was in a dark place, and I was able to come out of this because of love and support and having the right attitude. The people that I've met within the adaptive golf world are just amazing people. They inspire me every time I play with them and talk to them. If I can just inspire one other person who is dealing with some sort of adversity in their life, whether it's a limb loss, an addiction, whether it's a loss of a loved one or something, and just inspire them to get out and realise that there is so much more to this world than allowing that circumstance to control your life, then everything that I do is definitely worth it, and I hope I can help those people out."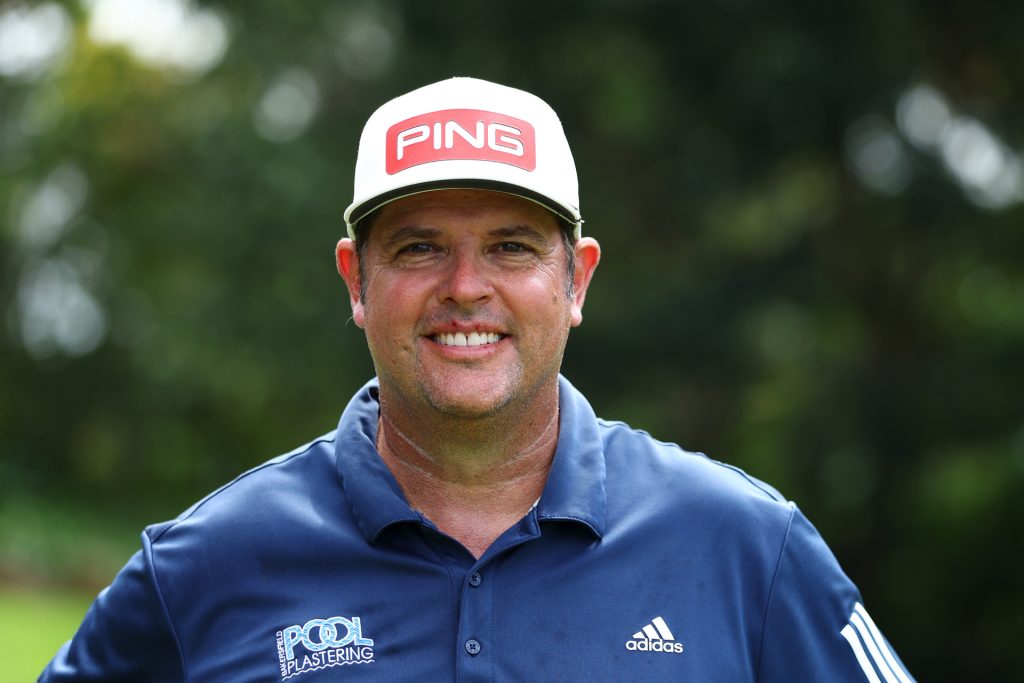 NB: When using any EDGA media, please comply with our copyright conditions