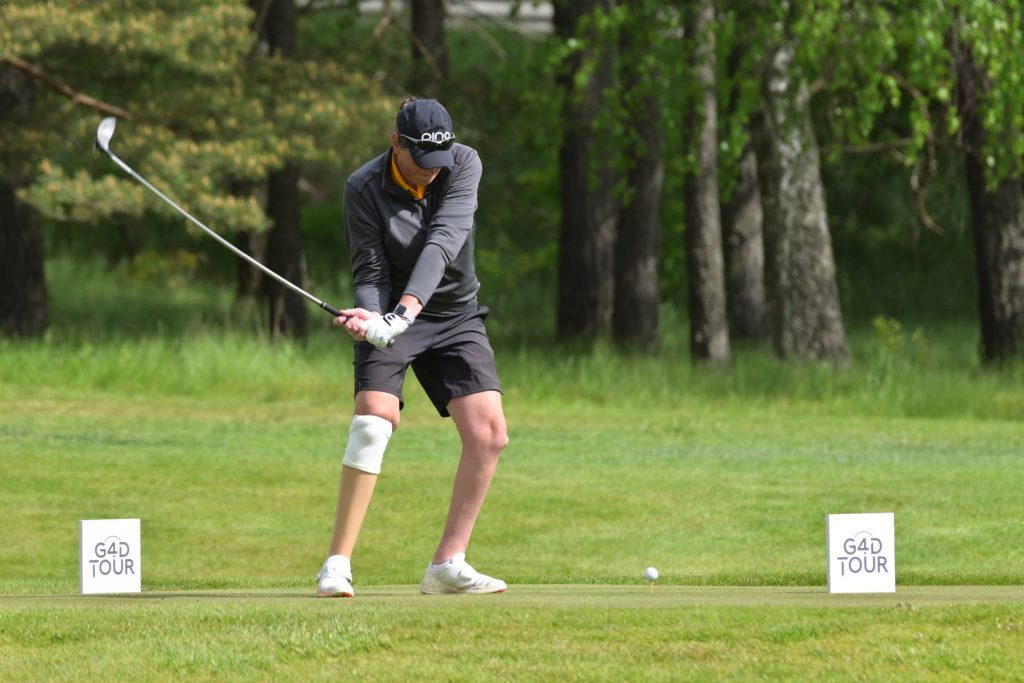 Kim Moore, the Head Women's Golf Coach of West Michigan University, offers a broad midwestern smile when talking about golf: this is a person who is passionate about the game, both as an accomplished player herself and professional mentor to new players.
Talk to Kim Moore for a while and you learn she expects her college team players to put heart and soul into their efforts. But as her students aren't all destined to play on the LPGA Tour or in the Solheim Cup for the USA, and being undergraduates with other subjects to study, Moore sees it as paramount that they also enjoy and learn as much as possible about life from their four years or so in college: thus a holistic approach follows in offering the game's benefit to the next generation of hopeful players. 
To imprint this philosophy, Kim is only too happy to lead from the front. We were able to talk with Coach Kimberly – Kim – two days before she welcomed the next raft of nine girls who would be playing golf as part of their scholarship at WMU starting in the Fall term.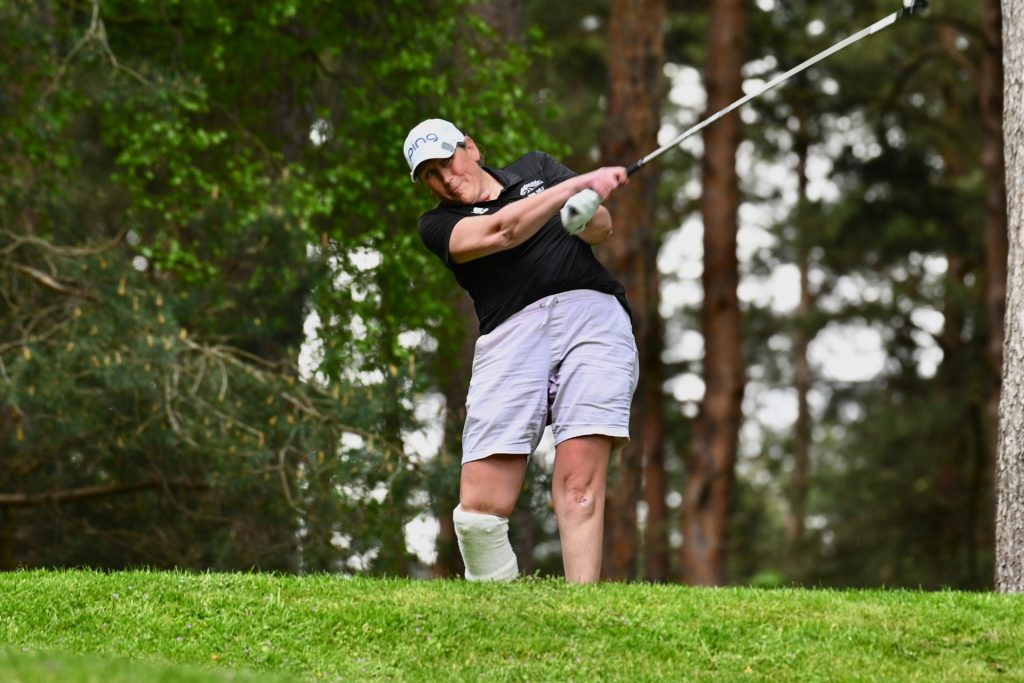 But we actually first met Kim when she was playing in the inaugural 'G4D Open' (golf for the disabled) at Woburn, England, which is linked directly to The Open itself, both events staged by The R&A. Kim would win this landmark tournament and lift the trophy to deserved international acclaim. 
The epic victory helped Kim to burst into the top-50 of the World Ranking for Golfers with Disability (WR4GD) – ranked at 44 at the time of our interview.
This all came after winning her own nation's G4D major, the US Adaptive Open, at the illustrious Pinehurst Number 6 in August 2022. 
One message after Pinehurst (take note WMU students!) was that hard work brings the reward. Nothing is achieved overnight. Kim said: "Golf is a game in which you get out what you put into it. If you work hard, have a great growth mindset, and are purposeful in your preparation, you will succeed. Stay positive, stay patient."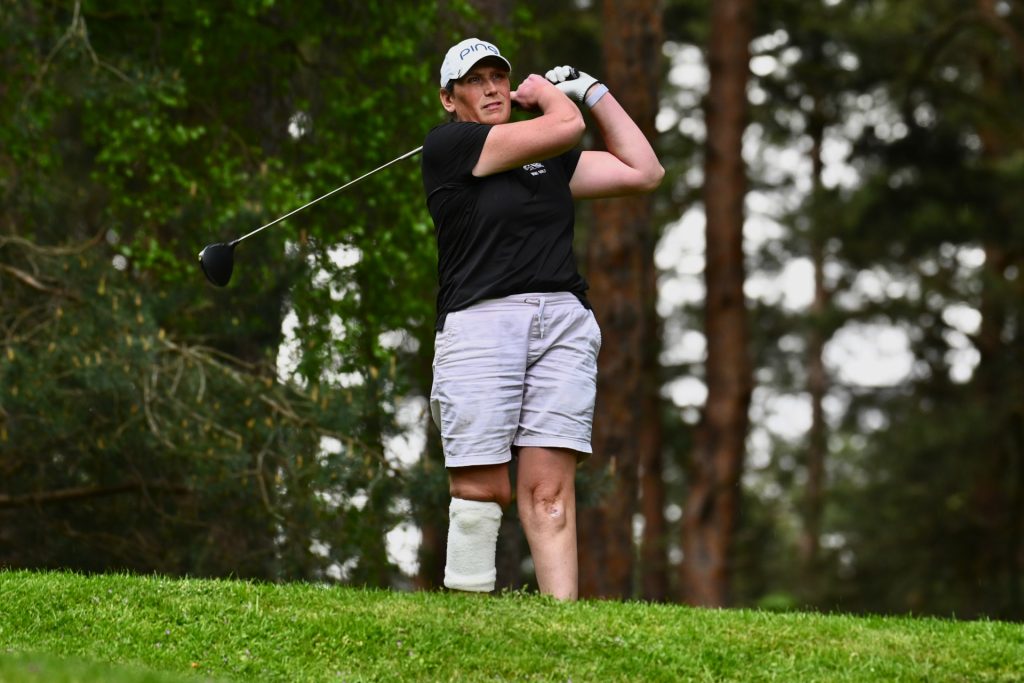 The value of continual learning is also a key theme, something Kim tries to do every time she plays, while how you handle yourself in victory and defeat helps to define the person. Interviewed on camera after her US win Kim spoke about the "gratitude" she felt to her supporting family and friends and despite all the excitement, she was left feeling humble. 
The habit of learning may have been stronger in Kim than most. She was born facing a challenge other youngsters didn't have to face. Instead of shying away, backed by her family she always tried her best, and then the results have indeed followed. 
"I try to never let my leg hold me back. I was born without a right foot and with a severe club left foot, and so I've always had the challenges of balance and walking. I had a slight case of Spina bifida as well, so my hips are a little off. That's always been something I've had to develop and work on and strengthen. But I try not to let anything stop me. If it's work, or golf, or sports, or whatever the case may be, I try my best and I always try to give it at least one chance and see how I do."
The important, and one of the seemingly joyful things about Kim's childhood, was the faith and encouragement shown by her family. Never treated differently alongside older siblings Adam and Heather, which inevitably led her to the basketball court following in the giant footsteps of Adam who would go on to play professionally for the Brighton Bears in England.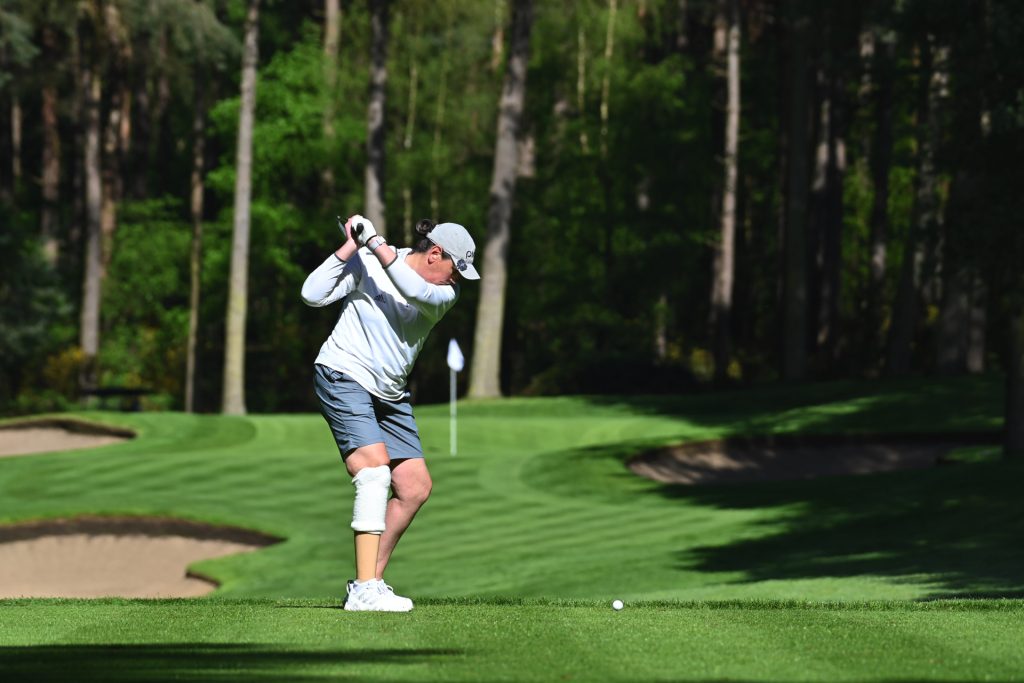 "I grew up in a sports-oriented family, basketball was actually my favourite sport. I had a brother who's six [foot] eight [inches], and a dad who's six nine, so a tall family, and they both played basketball very competitively. Where I was from in Indiana in the US, it's a basketball-oriented state. I was okay, but it was just too fast a game because of my leg; so running, I could run, I just wasn't very fast."
The now 42 year-old Kim actually took to golf when she was 14 or 15, including winning her very first school tournament on what Americans refer to as an 'executive' (shorter) course, which was an inspirational day. 
"My family has always been supportive. It doesn't even have to be a sport, and golf was something they've always encouraged me to play since I started, and I'm just very competitive; that was something that drove me. Just getting better. I always like to do well in anything I do, so that was just the drive in me, the passion in me."
In her teens, Kim had wanted to be a surgeon, thinking about 'med school', and she would go on to study at the University of Indianapolis for four years, receiving a bachelor degree in Biology. But playing golf, and also what started as a casual part-time job at Colonial Oaks Golf Club in Fort Wayne, Indiana, all helped light the fire for what instead would be a career in the sport. 
"I enjoyed being out there. When I first started working I was just cleaning golf carts and putting them away and those type of jobs at the course, but then I would either play golf before or after. And then, I just worked my way up into starting in the pro shop and then becoming an assistant professional for them. It made you very much immersed in the golfing world. It was an excellent start for me."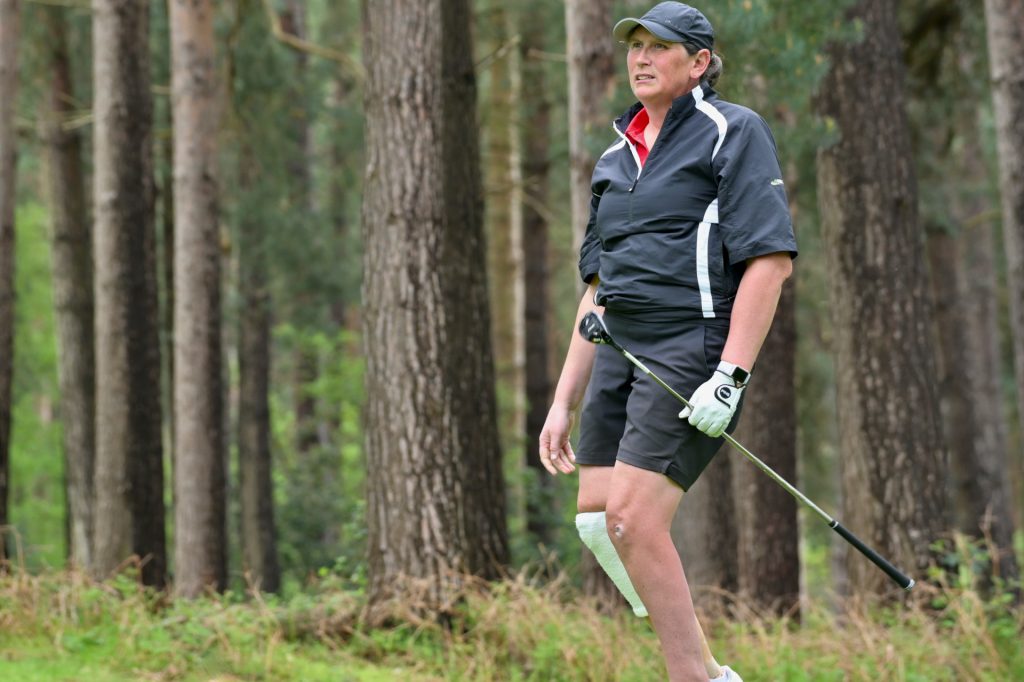 Kim's own golf progressed at pace. After university she spent around three years playing in the pro ranks on the Women's Futures Tour (now called the Epson Tour), before signing up to earn her PGA certification as a coach and became a PGA Professional. 
Her early experiences on the basketball courts against able-bodied players and then the tough golf in the professional game taught her one of golf's fundamental lessons for progress; how the struggle can help make you stronger and a better person on both the golf course and in the way you think about life. 
"When I played on the Futures Tour, I was the first disabled golfer to ever play on that tour. I mean, that experience of losing, me not making basketball teams, that's part of life. It was discouraging and frustrating at times, because I had other challenges that some of them didn't have to deal with. But it made me who I am and it made me have a little more passion and a desire to work harder if I really wanted something.
"Trying and not succeeding, has definitely made me grow into the player I am. I always tell my players, 'I've lost a lot more tournaments than I've ever won, so you're going to have to be able to take the bad with the good as well'. But my growing up and being and immersed in able-bodied teams and able-bodied sports – encouraged by my family and friends to be able to do anything that I wanted to, and to try anything that I wanted to – has definitely helped me develop into the player and the person I am today."
This person today has a beaming smile much of the time and an open and approachable personality. This, combined with her hard work ethic, will no doubt be inspiring to the young women who join the West Michigan University group which plays in NCAA Division 1, offering students some great playing facilities at its campus at Kalamazoo, about a 45 minute drive from Lake Michigan.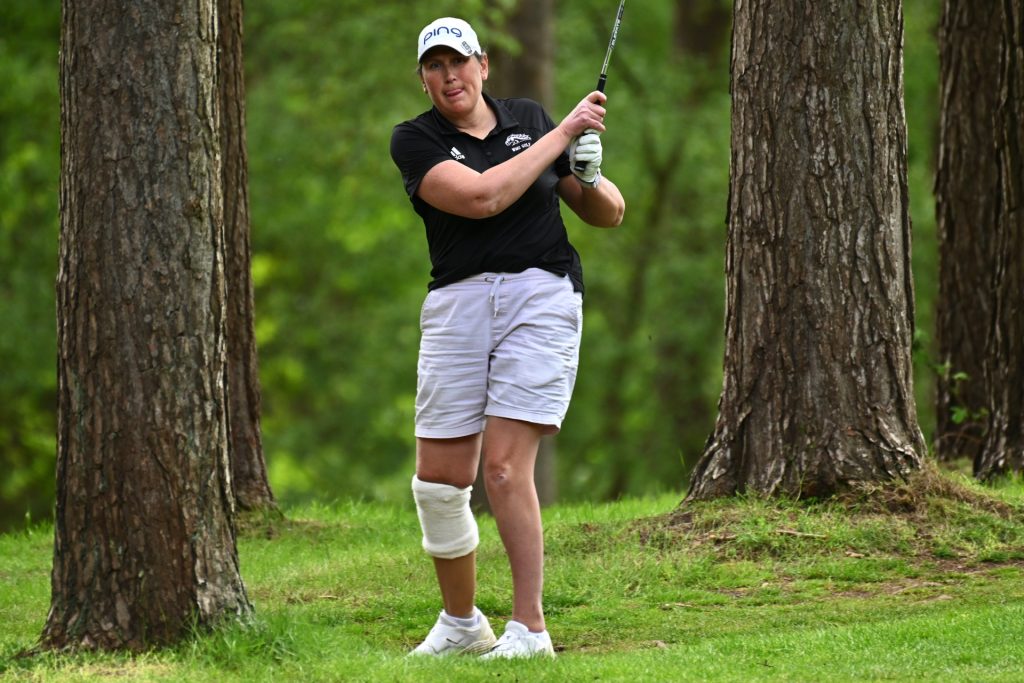 Being in Division 1 in the university leagues brings its pressures for a coach. 
"Overall, just trying to give our players the best experience possible in their four years here, and hopefully they go on to either play a professional sport, or go on to whatever they studied and live a life, and have those experiences and memories of playing in college. That's definitely a goal of mine. It's a sport. We're here to have fun, enjoy ourselves, and if we're not doing that, then that defeats the purpose, regardless of winning…"
While Kim has recently started competing successfully in G4D events, when the work allows she also finds the coaching of individuals highly satisfying (she was due to be coaching a young woman who plays with one hand, the following weekend). 
"It's satisfying, regardless of if someone has a disability or not. Just to see them make contact and hit the ball and get better, and the excitement on their face is a lot of gratitude to me. But yes, just the experience that I have in the disabled golf world, and I think that's why a lot of adaptive golfers are drawn to me, wanting to learn a little bit from me. Just because I do have a little experience in that and I have empathy. Obviously, this game takes a lot of work and a lot of discipline, but it's always exciting to watch them work on their game and get better week after week."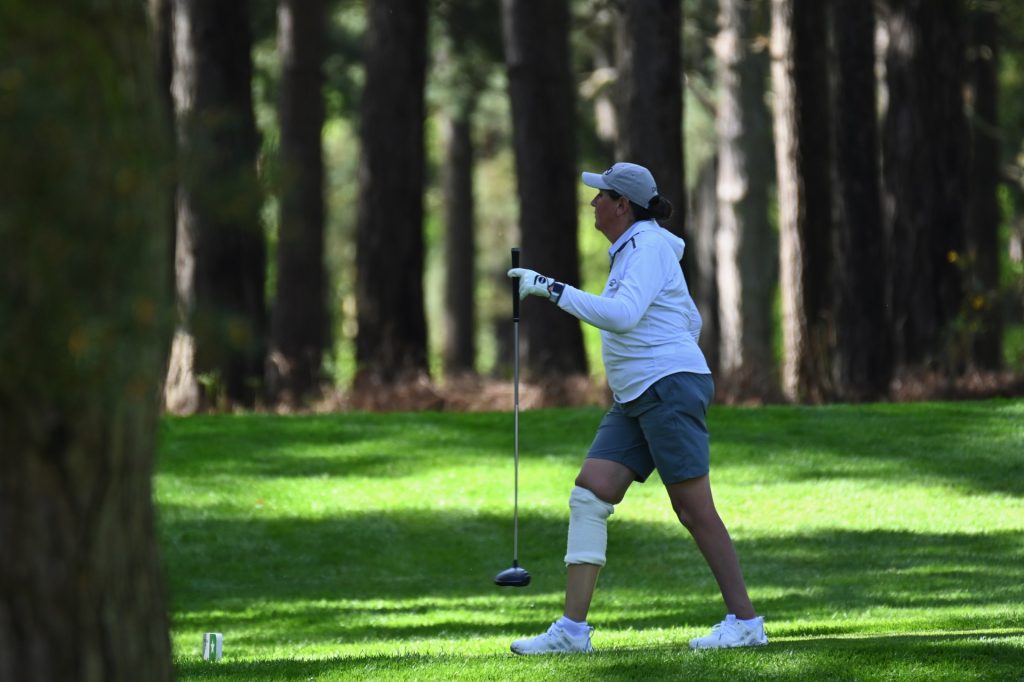 Moore herself is a quietly confident player who tees the ball up whenever she has time at her favourite local club, The Moors GC in Portage. She says she loves every aspect of playing and her wry sense of humour is never far away, even when the pressure is on. Certainly, that smile is never left in the locker room; life, she believes, is too short for that. 
Her work ethic has also brought results. In 2023, Kim will surely remember the place, Woburn Golf Club, for the rest of her life, because it was here just a little north of London in May where she claimed an epic win in the female category of the first-ever G4D Open (May 10-12), staged by The R&A in partnership with the DP World Tour and supported by EDGA. 
Moore was able to raise the trophy after a four-shot victory in three rounds over the challenging Duchess course in tough weather conditions, made possible by some excellent play from tee to green.
Further reward followed as Kim soon after qualified for the G4D Tour @ Volvo Scandinavian Mixed in June, playing in the same week and on the same course as the top professional players from the DP World Tour and Ladies European Tour.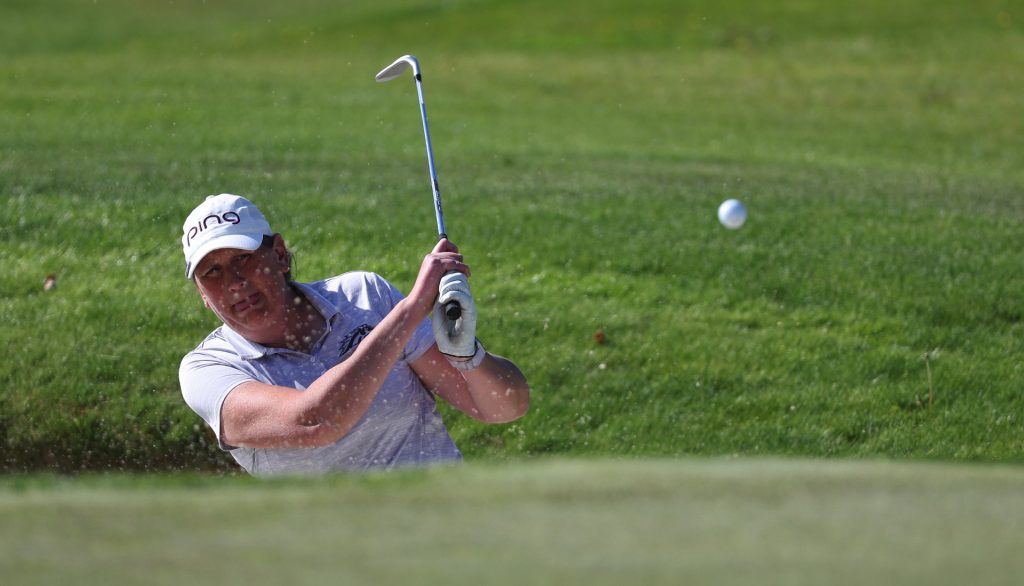 Kim's strong long game and sure touch on the greens held up in Stockholm, and she finished in sixth place overall and as the leading female player. 
Kim now wants other people to enjoy all the positive benefits of golf. After her G4D Open win she was confident in her TV interviews with the media, seeking to encourage and inspire more girls and women with a disability to follow her into golf, while the coaching of teams of young women for over a decade puts Kim at the vanguard of such progress.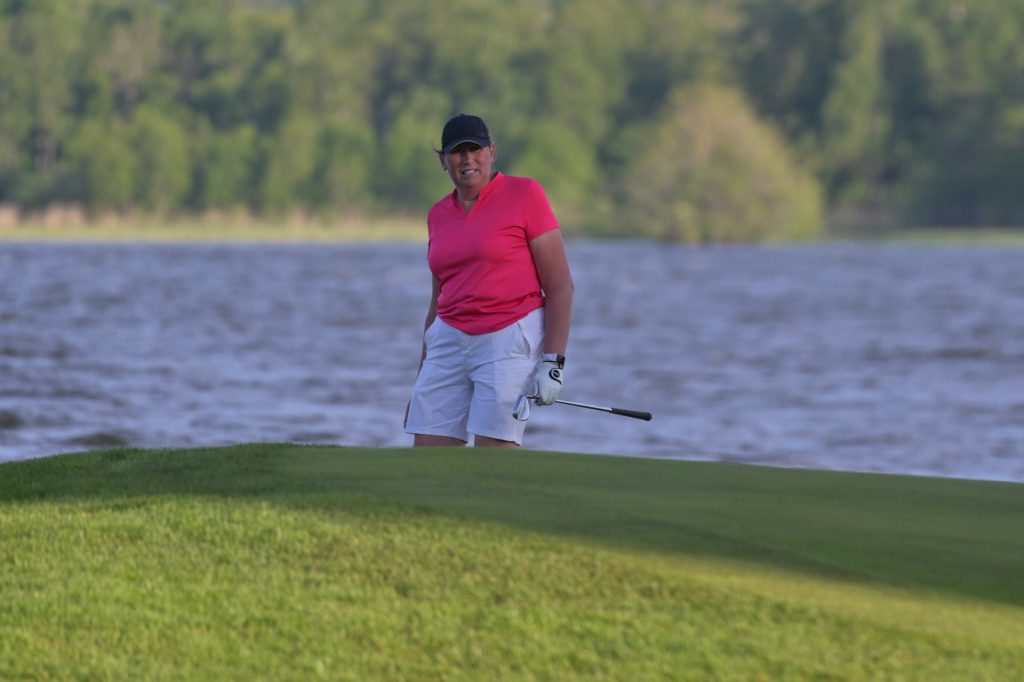 "I think in the landscape of golf, women are one of the biggest booms, and bringing in more women, and a lot of golf clubs. You can see the women's game getting better and better, especially in the colleges. It's crazy how competitive it is now and how good these players are coming in, and it's just a testament to the growth of the game. So I'm always encouraging women to get involved in golf. Golf is a lifelong sport that they can play for the rest of their life and there's all sorts of different levels. As an amputee and as an adaptive golfer, seeing more women and more women adaptive golfers in the game is so encouraging and so inspiring for me."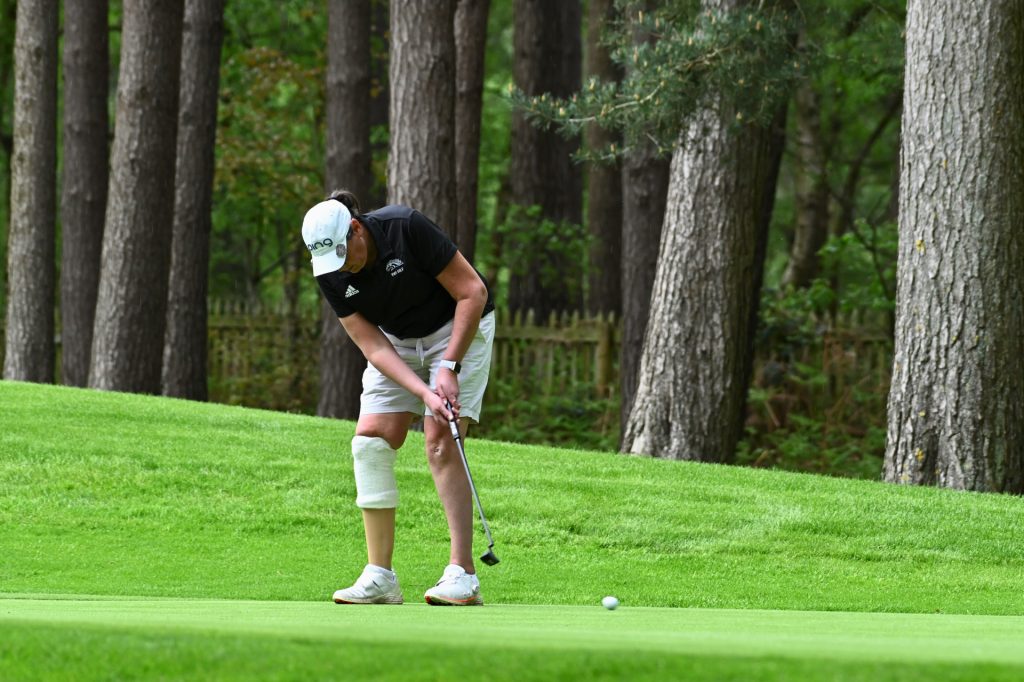 Looking ahead, Kim said she is "really excited" going into a new season at WMU with her group of first-year students. Her messages to them remain fairly simple. She wants them to have fun and enjoy the whole college experience, while on the practice range and fairway she demands their focus.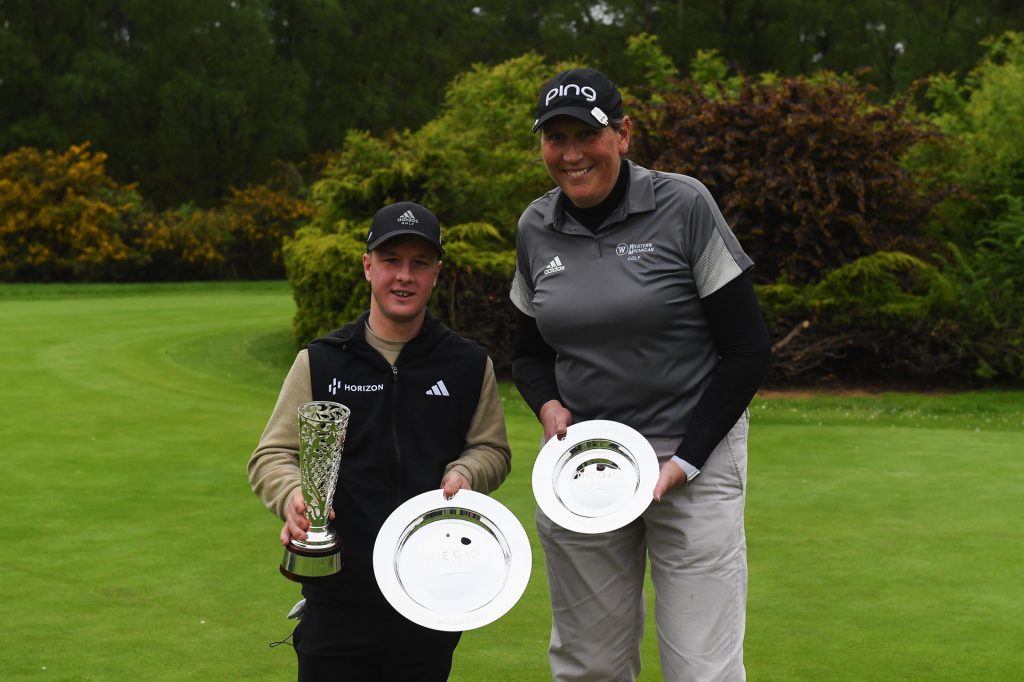 But what about a person brand new to golf, who may have a disability, and is thinking of getting in touch with a coach like her. Kim's answer is simple: "Golf is a life-long game. Regardless of your ability or disability the game of golf can be very good for you. You do not have to be the biggest, the fastest, or the strongest to enjoy this game. It doesn't matter if you are missing a limb, have intellectual or neurological challenges, or are playing from a seated position – your attitude is everything. If you set your mind to something the impossible can become the possible. Above all else, have fun." 
Contact EDGA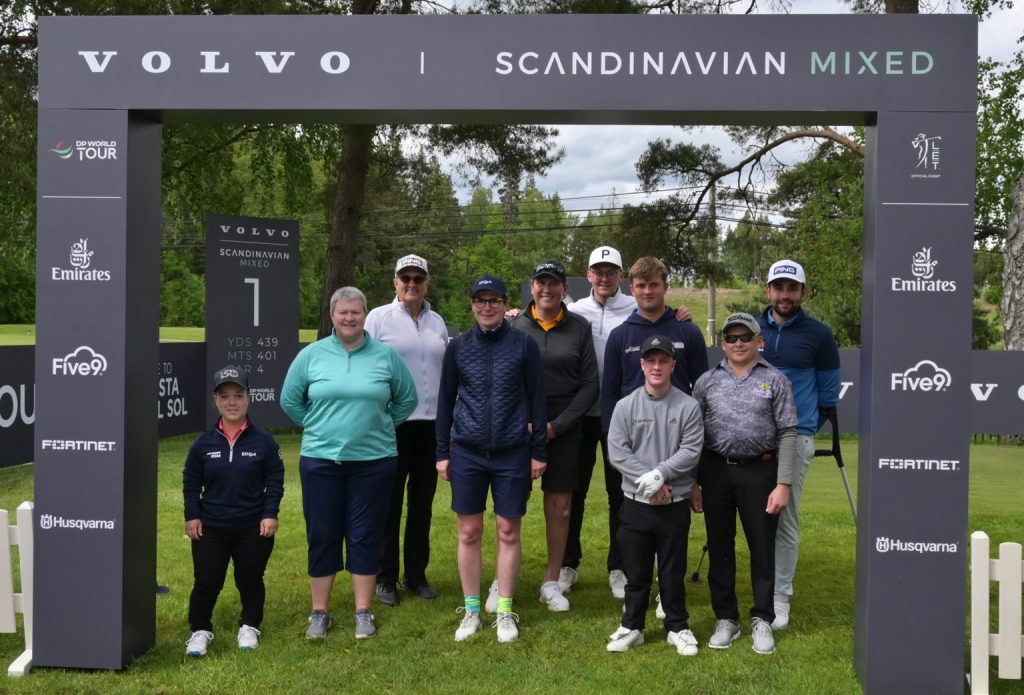 NB: When using any EDGA media, please comply with our copyright conditions