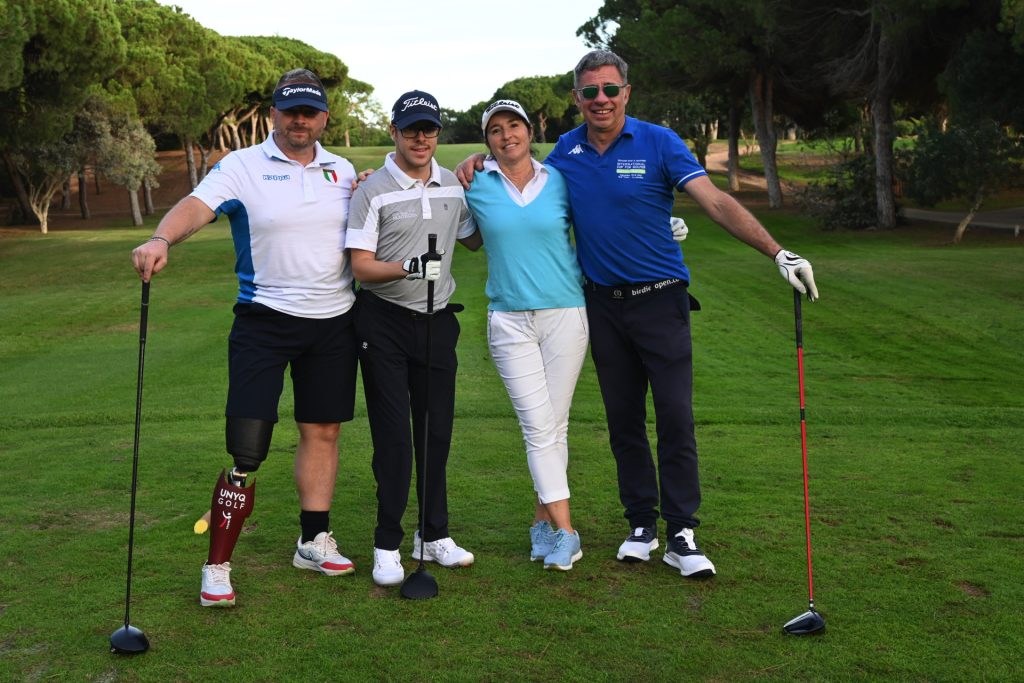 A successful student requires a thirst to learn, clarity of thought, creativity, an even temperament, and plenty of patience. And perhaps a little resilience. If this summary is correct, then Italian golfer Jacopo Luce fulfils the brief in exemplary fashion.
The 29-year-old, who hails from close to Venice, explains his mantra: "Focus, patience, and also never surrender. Never give up."
After a challenging start in life, it is a recipe Jacopo also uses in his music and art, whether playing his favourite guitar track or quietly painting; his pictures some days depicting one of the magnificent scenes in nearby Venice, on others the green undulations of his local golf course: both can celebrate beauty.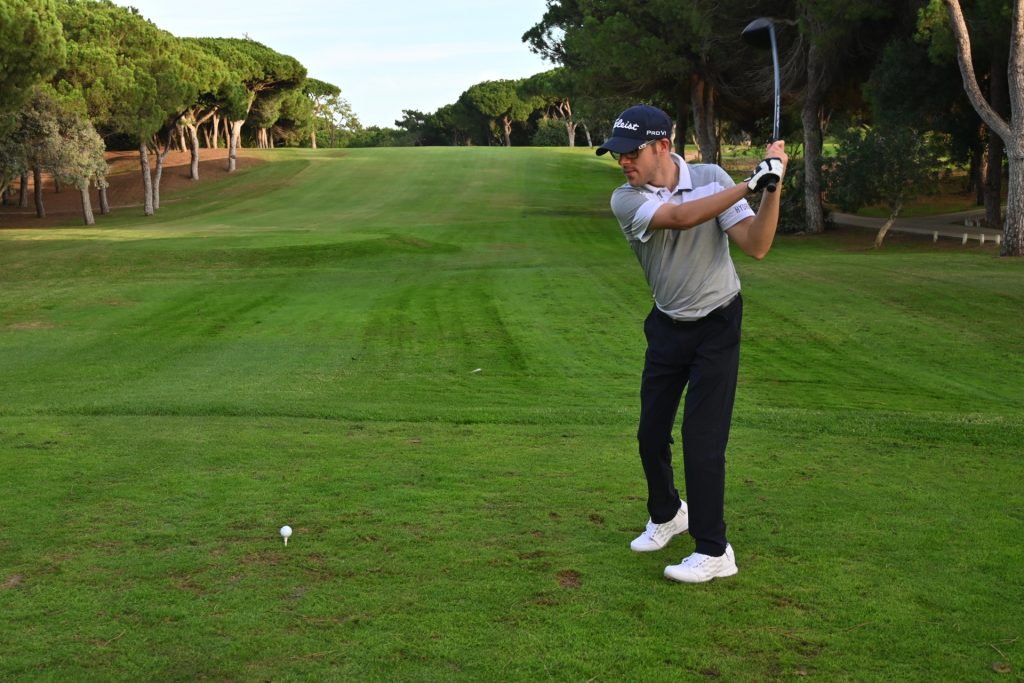 It is also strong advice he needs to follow himself in his golf. To achieve positive results in the game – where certain physical and mental equations must flow together in harmony – even the very best in the business can struggle to make everything 'click'. Anyone who has watched golf at the highest level will have been startled to see a Rory McIlroy 'hook' into the deep rough, or Tiger blasting his tee shot high and right into the watching crowd, or Suzann Pettersen occasionally missing a shortish, straight putt. 
It is a game of millimetres. Jacopo Luce was born with a disability described as bilateral 'hemiparesis', a neurological impairment that affects both sides of his body, while he also has a related vision impairment. Some of his movements have to be deliberate to maintain balance and this, along with using his core strength well, are factors he will  remember for every swing. Jacopo is not the first dedicated golfer to understand the importance of millimetres.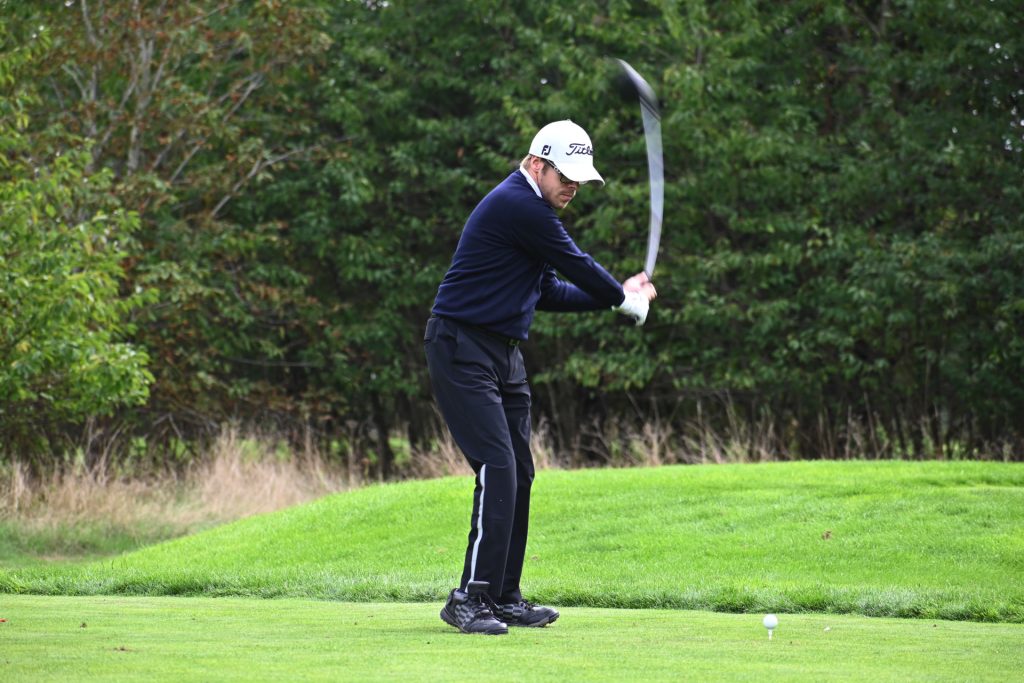 You certainly accept the mantra when you watch the care he takes before striking a golf shot, and begin to sense the patience he will have needed to progress and begin to reach his potential as a player. Patience for practice, and good practice makes for the steady improvement he is now enjoying. 
We ask Jacopo if it was difficult to gain confidence when he was growing up, because of his condition. "Yes, it was difficult, but I was lucky to discover people that have helped my family and me, and I had good medical help," he replies. "Very good doctors and nurses. Also my parents, but not just my family, my friends, but my school teachers also, and then later my golf teachers and my golfing friends at my home golf club."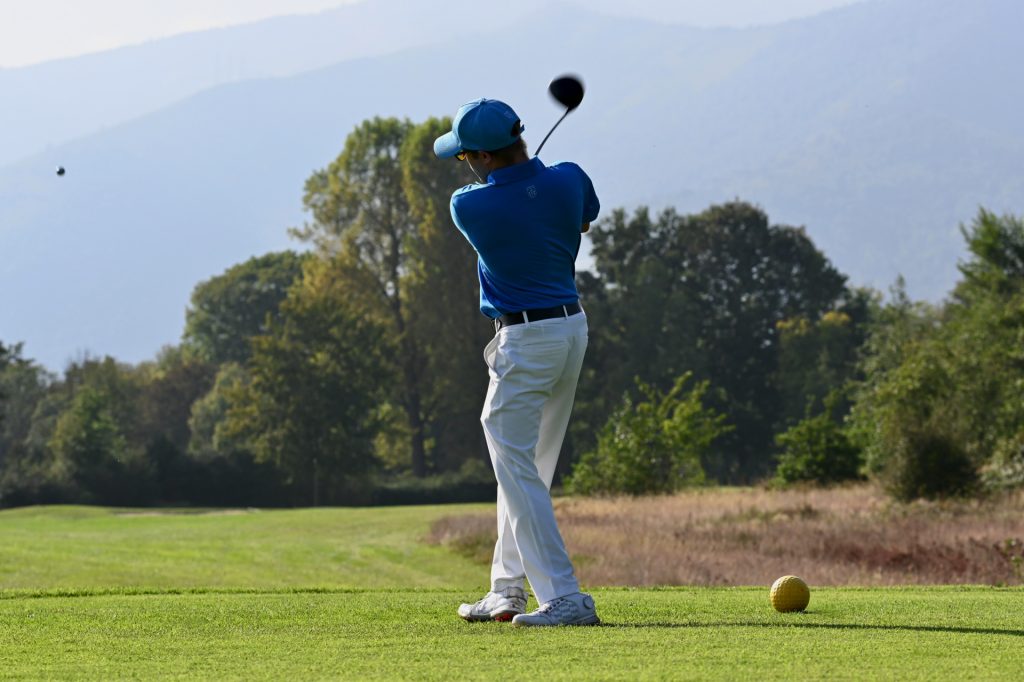 This club is Golf Della Montecchia, near Venice. Jacopo swings a golf club left-handed and loves playing at Montecchia, the venue known for its beautiful scenery, technically challenging layout, and also excellent practice facilities and social scene, in and around the popular clubhouse.
Jacopo was born and raised in Padova (sometimes called Padua), 40km west of the city of Venice. He appears a little shy but you quickly discover that this is more that he is thoughtful, certainly friendly and open. Behind his quiet, considered explanations, he will tell you that as a boy, his first experiences of having a disability helped to forge his resilience and to overcome challenges. "Never surrender. Never give up."
"I had bullies in my early life, but I managed to get over this," Jacopo explains. "This gave me confidence and I enjoyed school. My favourite subjects were English, Music, Science and Physics. I had very good teachers at the English International School in Padova. I was happy at school."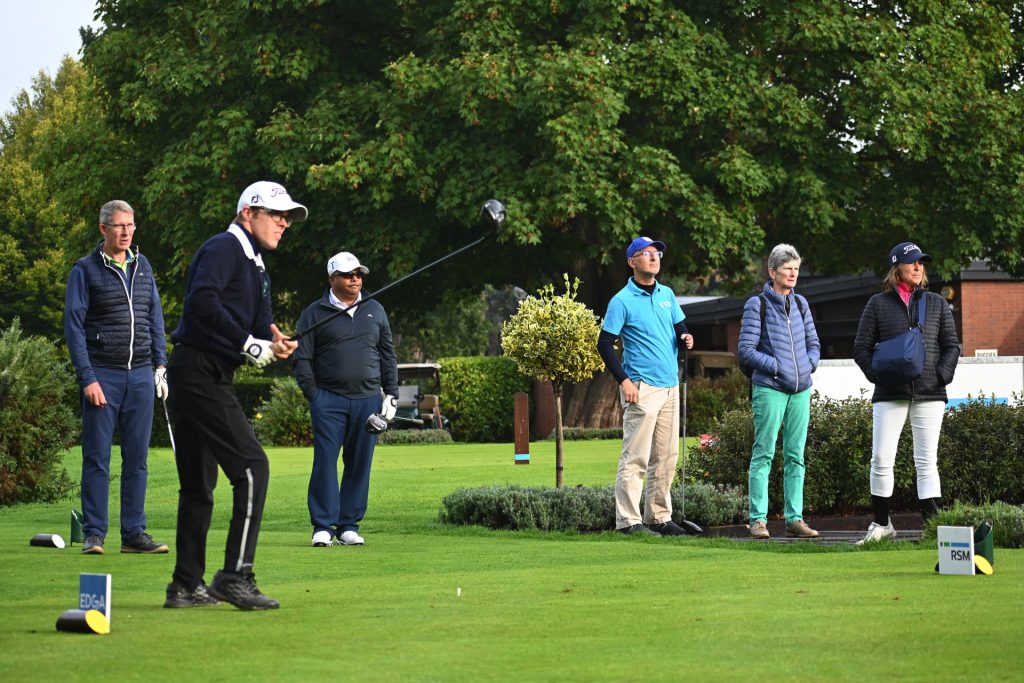 For the last 15 years, Jacopo has been studying art and he loves painting, employing different techniques, and apart from the ancient city he lives so close to, he loves painting a golf course, living and breathing the nature of a course in another way. 
In terms of exercise and competition, golf is probably his number one subject. Listening to his golf coaches, the advice of fellow players or his parents: this listening he merges with his own focus on what he sees before him. He told us he relishes standing alone, looking carefully at the fairway or the green, weighing up his next move. 
Next, we ask Jacopo, how did he find golf?
"I played from when I was very little, but just for fun, not seriously. I began to play more seriously at the age of 16. It is a family sport. My mother and father played golf, always enjoyed it and wanted me to enjoy it with them too."
The members at Montecchia are all supportive, Jacopo explains. He has two golf coaches there who he holds in the highest regard: his first teacher Massimo De Vidal and his more recent coach Luca Salvetti. He listens intently to their advice.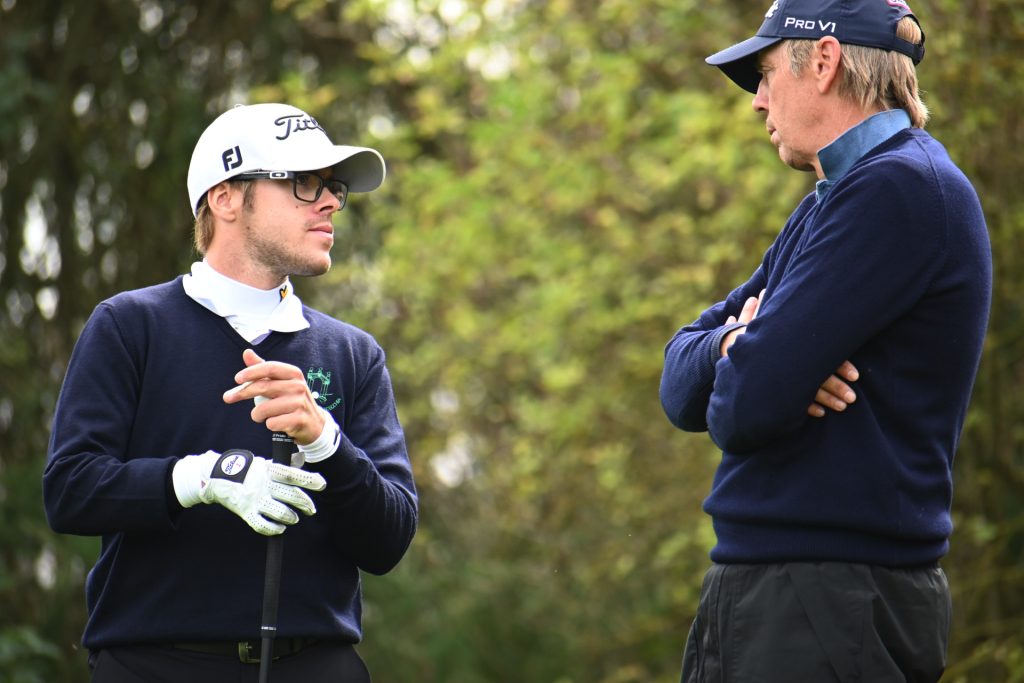 Asked what Jacopo loves about golf he replies: "The fair play of the game, the green environment, and also to be able to play and walk. Because for my disability it is very important to walk a lot. Golf is perfect for this. I like the social side as well, being around good people."
Regular visits to the gym and the swimming pool help make Jacopo stronger, while this effort helps his muscles to relax, which again is very important for his condition, he explains, helping with strength, balance, mobility and resulting confidence. 
"Golf eases the tension in my body. It is very challenging for my body in a good way, keeping me fit, and also for my mental side. Golf is great for the mental side of life for everyone.
"I would certainly recommend golf to others with a disability, and I love to practise as well as playing the course; for learning and for confidence." 
He adds: "Every day when I can, I practise through all the clubs, from driver, woods and irons, to bunker play and putting. I am better at chipping and putting ahead of driving so putting is very important. I am trying to become more precise in that part of the game."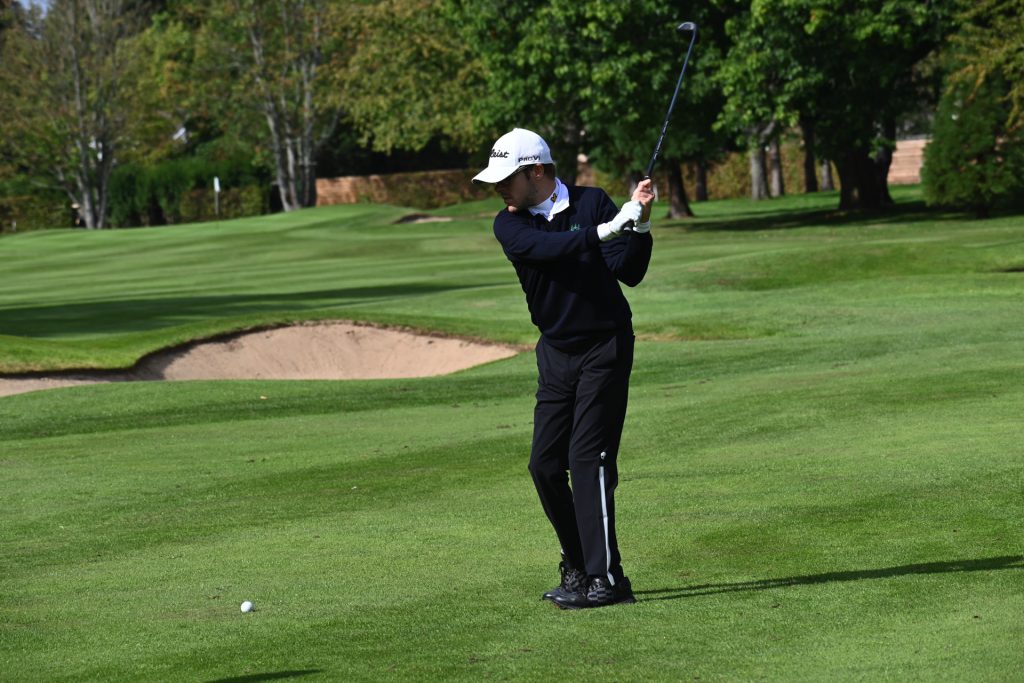 Currently, Jacopo's golf handicap is around 24 but, ever the student – and being realistic – Jacopo sees a pathway in which hard work can improve this handicap gradually. "My first ambition is to play to 18," he says. So, our next question is, what about 15? 
"Yes, 15. And then 12 and then nine," he laughs. "Then go to the end, to zero!" It is a mindset that has recently led to him being acknowledged by the Italian national team.
So what does he have to do to improve and reach such targets? 
"I struggle a little on wedge shots, also irons and a little bit with the driver and the wood. I want to travel to play more, to test myself, to set more goals. I think for me, golf is like a staircase, you need to climb the steps before you reach the top."
Jacopo will tell you that his parents have been crucial in helping him in his golf.
"Because they are my first supporters, my first fans. And to give me some motivation to try to become better and better every day. Not just in golf, but in life."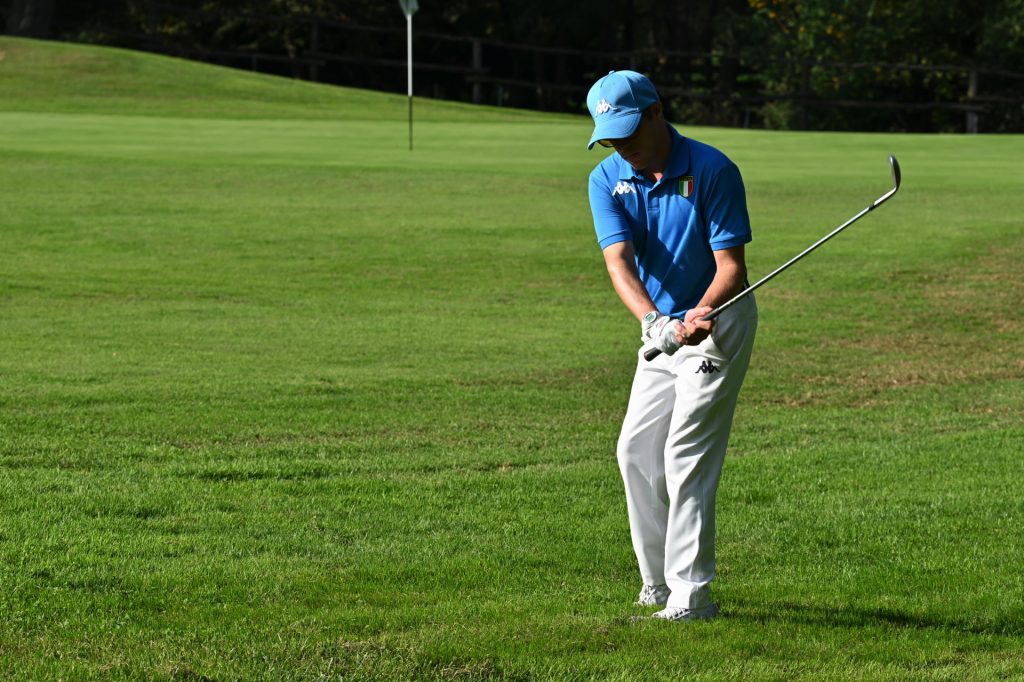 The only thing that could, in theory, get in the way of taking those steps up the staircase is his love of painting or, indeed, playing music. Jacopo plays the drums, guitar and bass guitar. But he will also tell you that the two – music and golf – complement each other well. He believes music assists in improving hand-eye and sensory coordination, precision, and in other areas, creating holistic benefits that can only help a golfer.
Jacopo's first EDGA event was in 2018. He was proud to wear the badge of Montecchia Golf Club on his golf shirt and jersey when he started this journey. And just as the club badge was embroidered into his jersey, he in turn also became part of the fabric of the EDGA Tour and events, playing more than a dozen key tournaments in Italy, Portugal, England, Wales and Ireland. Since the start of 2023, the badge on his jersey is that of the Italian national team, since he has represented his country, of which he is very proud.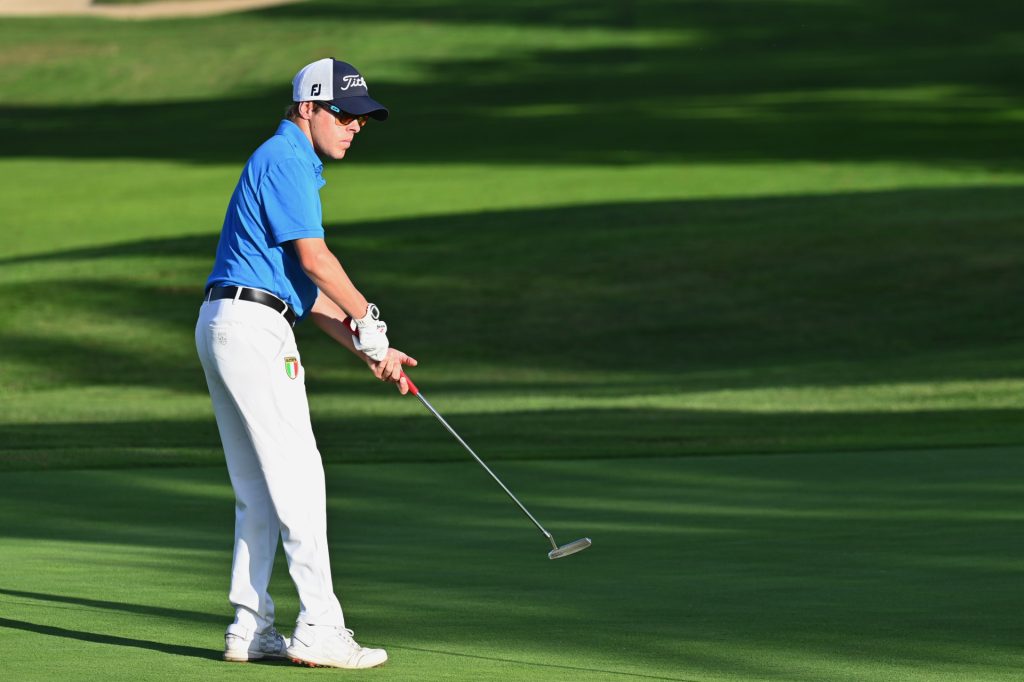 In June, 2023, Jacopo had brought the Italian weather along when we met him on a scorching day at the PING Open, staged at Thonock Park Golf Club in Gainsborough, northern England. Here, Jacopo was one of 16 EDGA players to receive complimentary sessions from PING's custom-fitting technicians, this team being experts in matching the right golf equipment to help the golfer play their best. As a supporter of the tournament, this proved a popular opportunity from PING for all involved.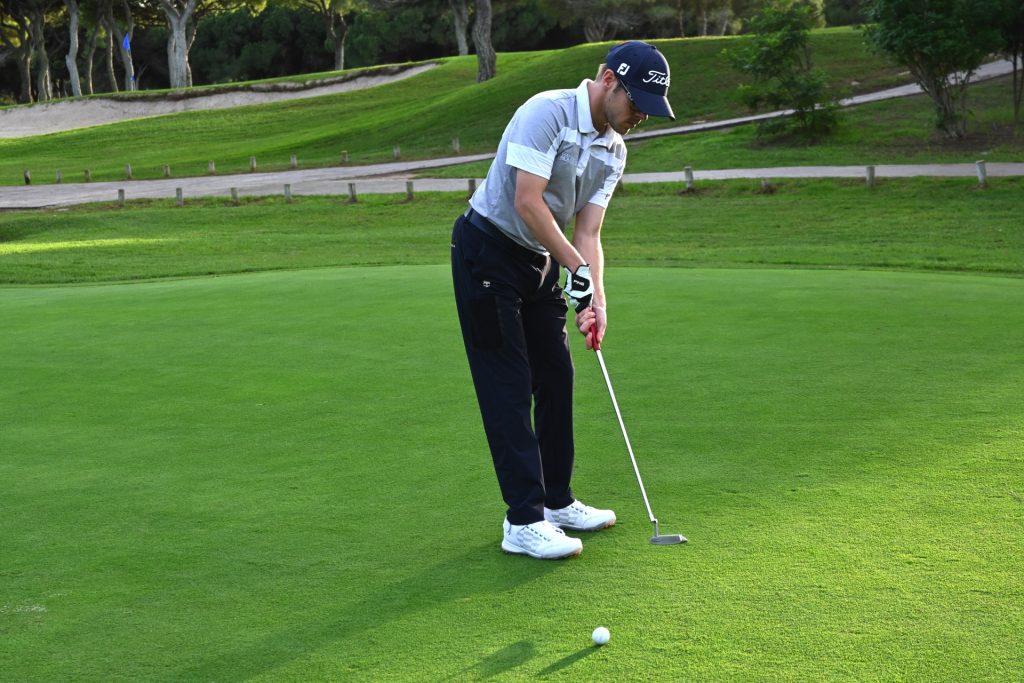 Technician Adam Wainwright was impressed with Jacopo's consistent ball striking through the set. Jacopo and Adam kindly allowed this writer to watch them at work, and I noted the consistent repetition of Jacopo's swing and the satisfying 'click' of his irons striking the ball, the clean contact as each ball flew along the range. 
A session with Adam followed in the PING Putting Lab as Jacopo considered changing shaft lengths and weight in the putter. Jacopo told us: "It was fantastic to get the feedback from the experts, and it made me think a lot!"    
The United Kingdom has proved to be a happy hunting ground for Jacopo, as last year (2022) he also won the PING Open Stableford category at Gainsborough. Another notable success came as the young Italian was part of the winning four-ball team in the 2022 RSM Golf Day Pro-Am at Stratford-on-Avon Golf Club.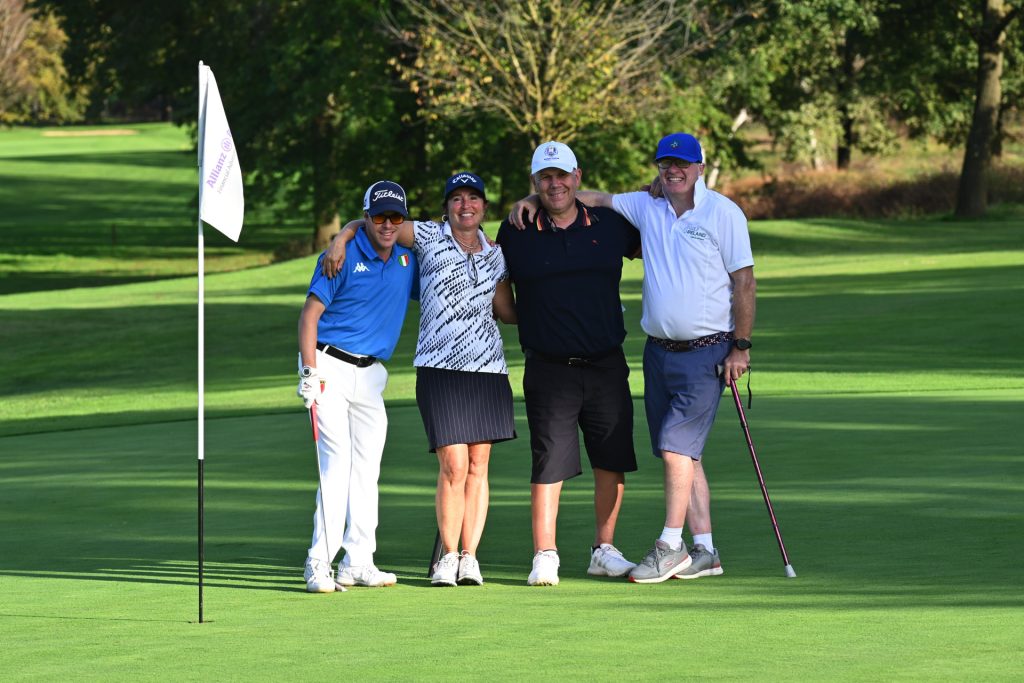 Jacopo described his time in Stratford as his favourite so far in an EDGA related tournament, relishing the appealing golf course environment which sits near the River Avon in the historic town made famous by William Shakespeare, the playwright also having a vested interest in Venice of course. Here, Jacopo's Mum Denise, herself a senior player representing Italy in recent times, and Dad Nicola, both joined Jacopo in his practice round; their four-ball completed by England's Oliver Hirst-Greenham, who would go on to win the Gross prize at the same event. England versus Italy was a highly enjoyable match for new friends Jacopo of Venice and Oliver of Morecambe. 
Afterwards, Oliver said: "I loved playing with Jacopo and his family, really lovely people and very supportive to me also. This is what golf can be all about for everyone, throwing people from different cultures together with a healthy sport in common. It couldn't be better."
Jacopo Luce is sometimes the quieter man on the golf club terrace, but he is an avid student of the game and any successful student of golf gets to understand how other golfers tick. He is a good listener, considerate with a warm smile. He is also supportive of others in 'Club 24', part of the golf academy at Montecchia which assists younger golfers to find their way and learn the game, while creating a good social element for currently 15-20 players in this 18-24 age group.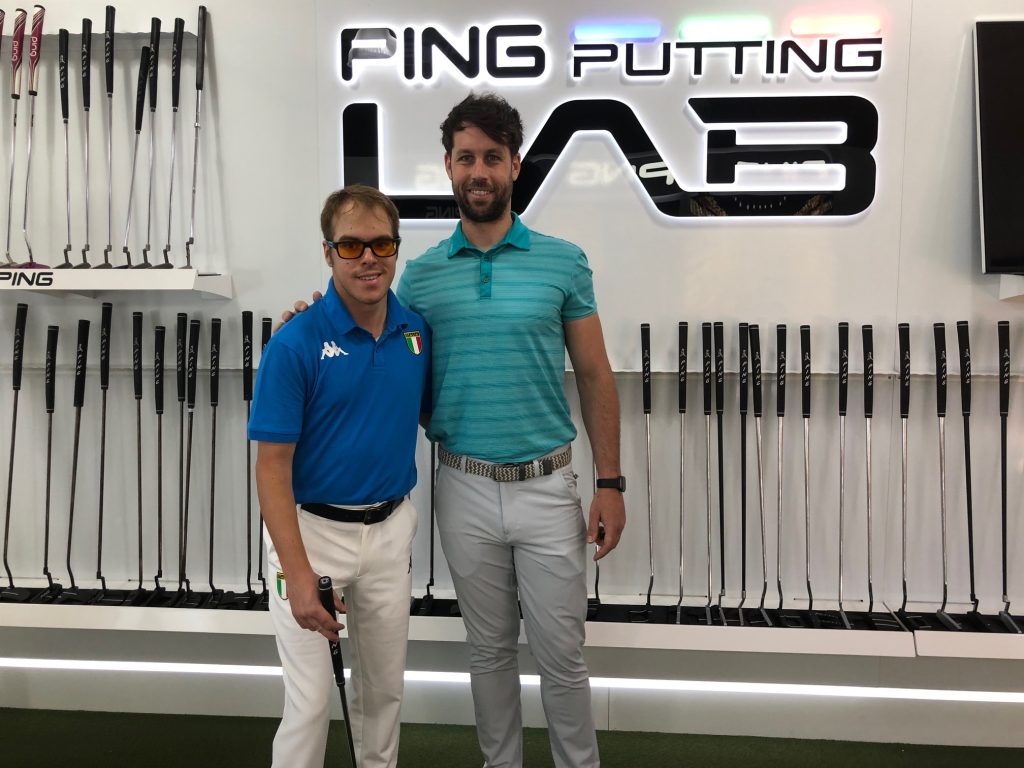 One of his best friends from the group, Massimiliano Repele, is also becoming a golf instructor and plays in professional tournaments. So, Jacopo is now lucky to have a third teacher! "He doesn't really teach me technique, but he shows me how to become more positive in the shots out on the golf course, including course management," said Jacopo. Another good friend he grew up with at the club is Guido Migliozzi, who has gone on to play and win on the DP World Tour, most notably the French Open in 2022.
"In return for all this help from the people at Montecchia and my family, I am proud to represent my club at EDGA events," says Jacopo. 
Looking ahead he is really pushing himself to get better results in EDGA competitions, and when we spoke he was preparing for events in Wales and Ireland, the Italian Open and the Giovanni Nasi [and DiaSorin International Cup] event. Jacopo would go on to secure second place in the Net category of the Wales G4D Open in North Wales and he finished fifth in the EDGA President's Cup, in Turin.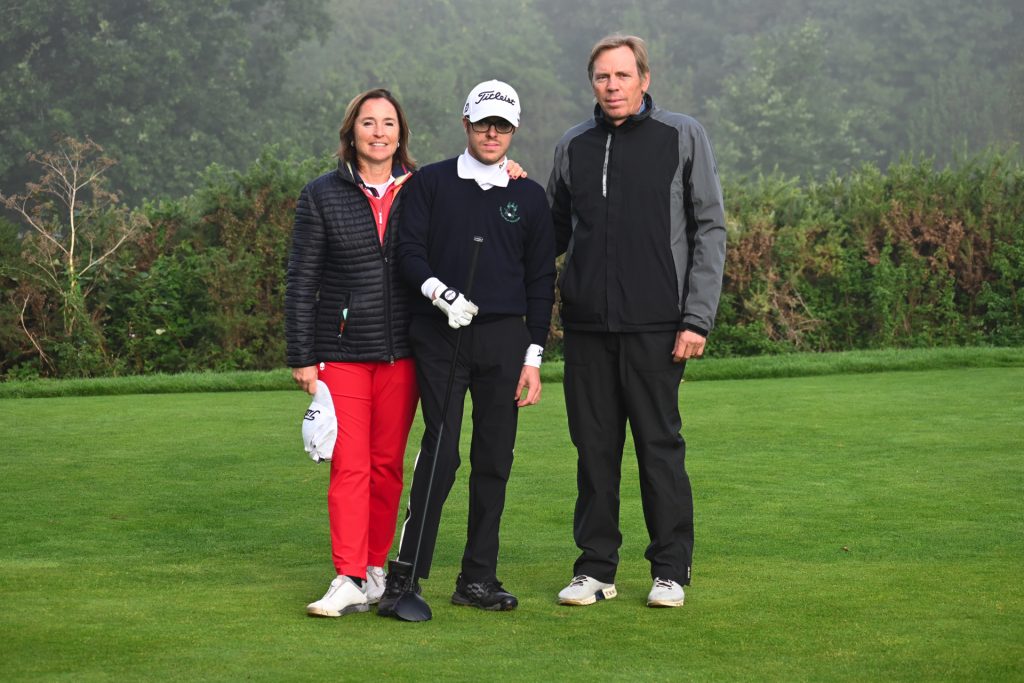 "From there I will go on other experiences around Europe," he says. "And I hope one day I will also go to America. They told me about EDGA supported events in America. That would be very good."
Ever the student, he says he likes to watch and learn from the best players in the world. He has met Italian heroes Edoardo Molinari and Costantino Rocca, grew up following Tiger Woods and Phil Mickelson, and a real treat was following Rory McIlroy in a practice round once in Abu Dhabi.
But, of course, Jacopo also knows instinctively what is needed to improve. That is, to follow the same mantra which, whether applied to golf or the rest of your life, can lead to personal fulfilment. "Focus, patience, and also never surrender. Never give up."
Jacopo, thank you for the advice!
Contact EDGA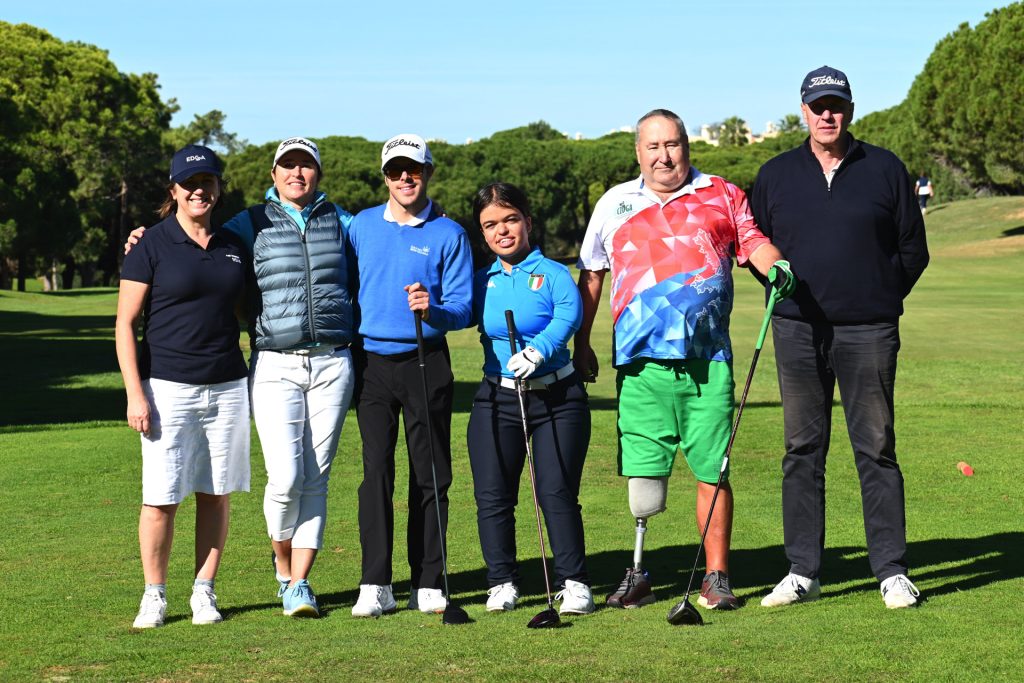 NB: When using any EDGA media, please comply with our copyright conditions