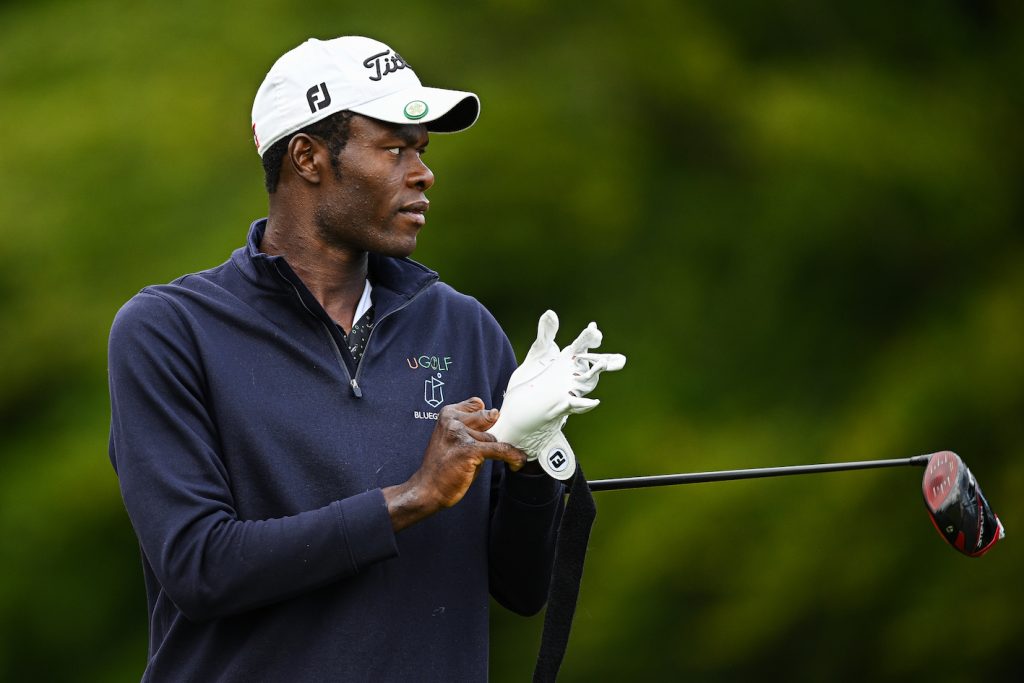 Those watching, saw Issa Nlareb walk onto the first tee in Northern Ireland, on two prosthetic legs; a handsome man with still an upright posture, offering a pleasant smile for those welcoming him.
Readying himself for action, he wrapped the glove of his left hand – which contains no fingers – fixing the hand to the grip of the driver with a simple, effectively designed strip of material; a crucial innovation that offered Issa a route back into golf when at his lowest ebb; allowing him to swing with freedom again, the flash of inspiration coming from the imaginative mind of his young daughter: how to help Dad hold the club well again.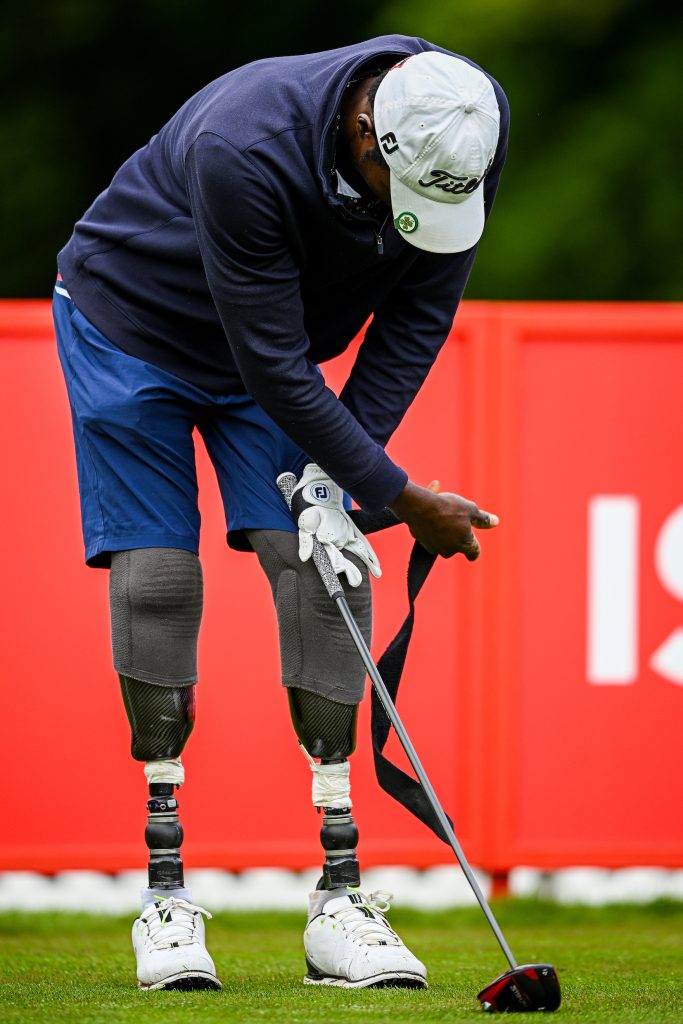 Now, a few paces behind the ball, Issa looks down the first fairway, then walks level with the ball in a smooth, practised motion, setting himself into the address position. He is ready for his drive, the type of shot Issa says he thought about a lot in hospital, and which warmed his heart when he was regaining his confidence as a golfer once more.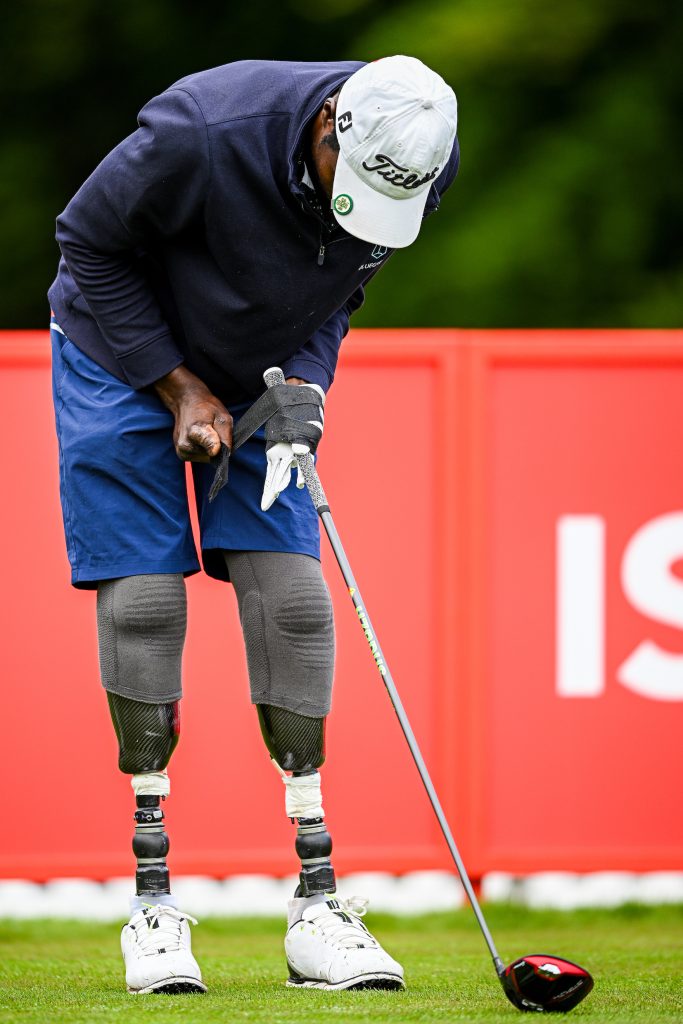 "The drive. When I drive my ball far, whether to the right or to the left, I don't care: it gives me happiness. I like to drive very long and far," he smiles.  
Issa Nlareb has created a fine-looking swing, one of those in which you can see the plane of the swing so well maintained from backswing to follow-through, with a little loop or fall of the hands to announce the downswing – all making the golf swing appear simple.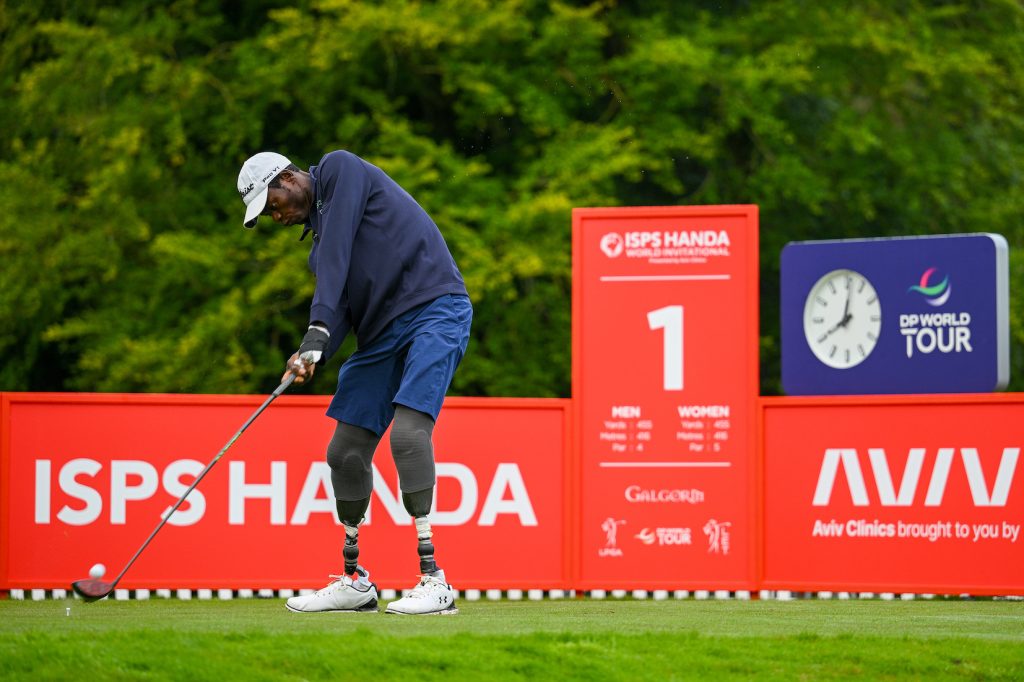 He didn't find golf as a boy in any conventional way. 
Issa says: "I lost my Mom at 11 years old and I didn't have any support to go to the school; I began picking up golf balls on the golf course. This is all I have to survive, how to get the money to buy my food."
This was his first contact with the game, but later the golf club became a good place for him, a home; he first became a caddie to earn money.
Issa has since become an excellent golfer who, at 33 years of age, has come so far despite a second great trial in his life in 2018: a hair's breadth from death facing bacterial meningitis that led to sepsis, double leg amputation and severely damaged hands.
Little wonder then that Issa Nlareb savoured the moment of arrival on the first tee at Galgorm Castle Golf Club, County Antrim, this August (2023), for his debut on the G4D Tour.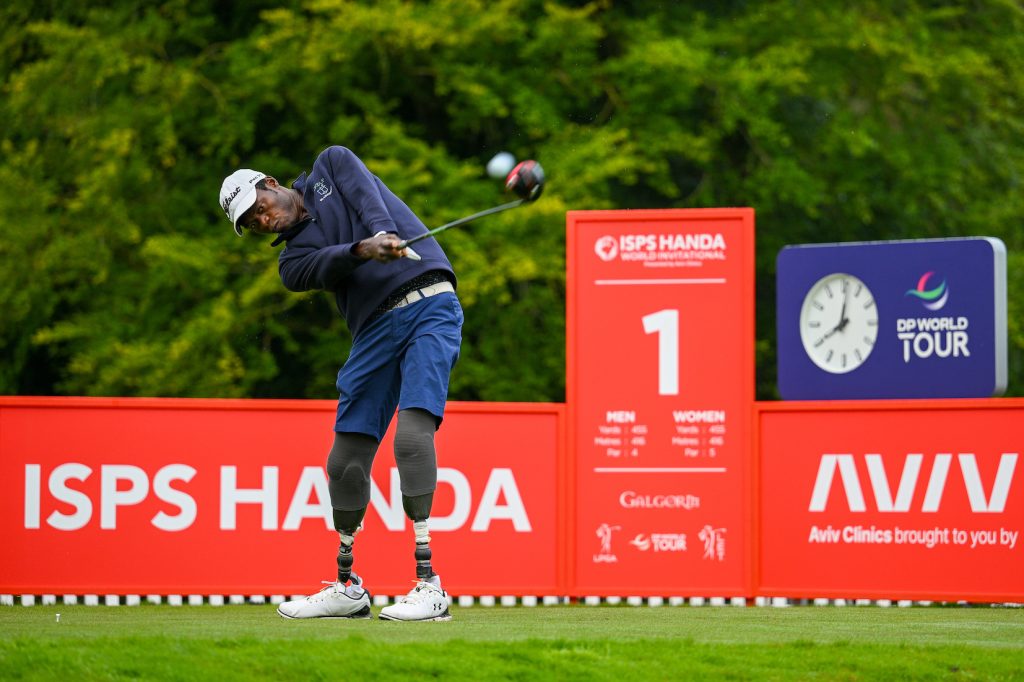 Issa was warmly welcomed to the group of 11 highly competitive players from nine nations taking part in the G4D Tour @ ISPS HANDA World Invitational. The elite field was playing in the same week and at the same venue as the household names on the DP World Tour. Issa had earned his place through some stellar event performances that propelled him up the World Ranking for Golfers with Disability (WR4GD). 
"My disability, playing with those guys, it feels different," said Issa. "When I play with them I'm so happy, and I appreciate it because I learn from them how to play this game, and how to be happy, to enjoy my job. I am a golfer. I like to play."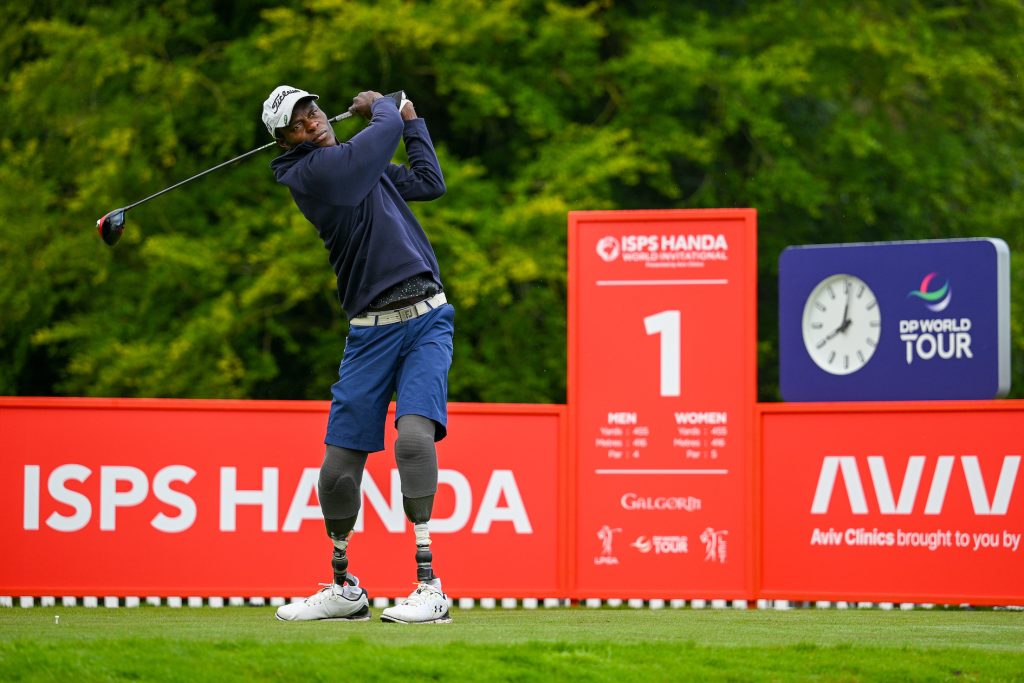 Issa was raised in Yaoundé, Cameroon. It was when he became a caddie at Yaoundé Golf Club that he learned the game, first by watching, then with the golf club in hand. 
"When you are a caddie, you have the opportunity to play one day in the week. So I had the chance to challenge and to play, to improve, to get that satisfaction, that love of golf."
His golfing breakthrough came around 2017 when he enjoyed wins in regional and national events including the Senegal Open in January 2018. 
The following month, Issa competed for the first time on the Alps Tour, making his debut in the Ein Bay Open, by the Gulf of Suez in Egypt. During this event Issa started to feel very ill, including having a high fever. He was rushed to a hospital in Suez, his life at risk in a coma. Bacterial meningitis led to sepsis, needing amputation of both his lower legs and losing four fingers on his left hand and two fingers on his right.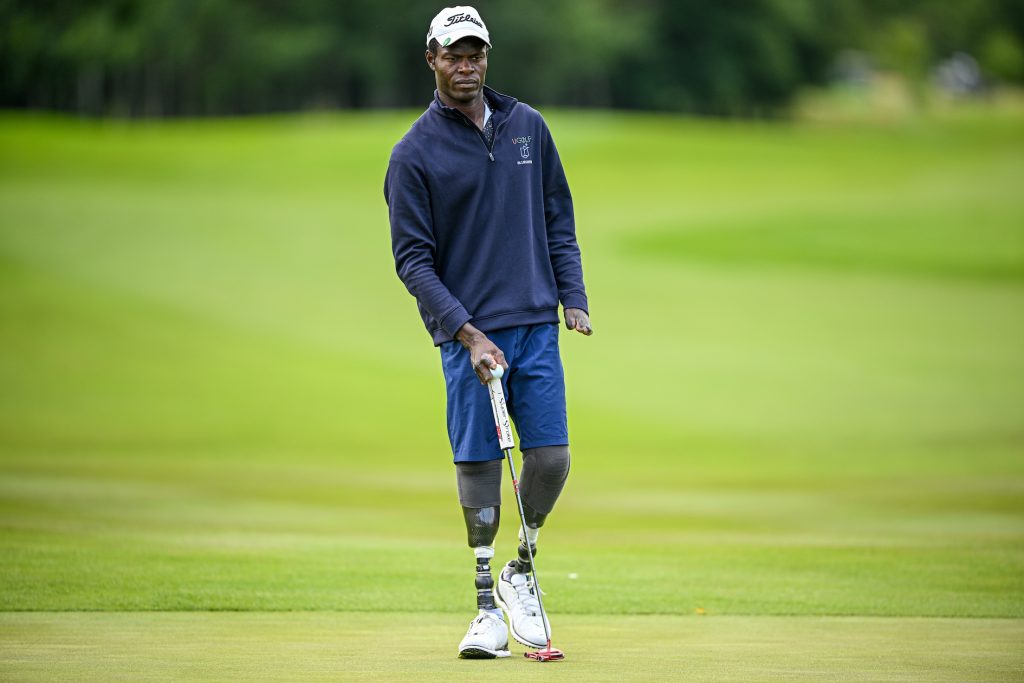 Issa was quoted in a Golf Monthly article as saying: "Even when I came out of the coma and couldn't talk, I never stopped playing golf in my head. Even lying in the hospital bed, I was constantly thinking about the little white ball. I think it is what kept me alive and what has given me the strength of will to play again today. Golf, it's my life, you see. It's my life."
It was at first unclear whether he would walk again let alone play golf. He asked the doctor if he would be able to work. Issa says: "They said, 'You can work but we are not sure you can play golf because the situation of your left hand is the cause of a lot of problems'. So at that time I couldn't imagine how I could grip the club or how I could swing."
Issa gradually got used to the new prosthetic legs but the brick wall ahead came as he could hit only short, dissatisfying shots because of the left hand.
In a short filmed interview with the DP World Tour, he shows his damaged hand, and remembers the goodwill but also frustration: "Determination, patience, hard work and a lot of good spirit around me that keeps me going, because even when I take back my swing, even when I try everything, nothing works."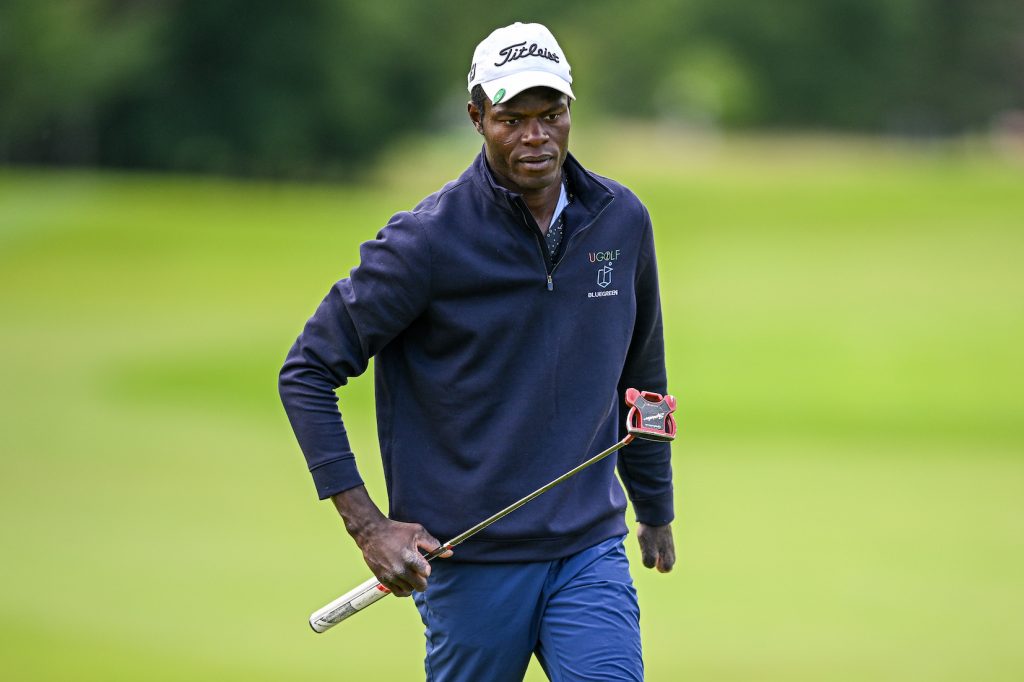 Issa is married to Francesca and they have two young twin daughters Malika and Djamila. It was his daughter Malika who provided the solution to Dad's problem with some simple logic.  
"We had a discussion about golf. And I told her I can't play today because I hit it 50 metres. Even my Mom would beat me in the long drive. I can't hit it far because I don't have the release, I don't have the recovery with my left hand. My left hand doesn't have any power and in my right hand I just have two fingers, and it's not easy. And she says, 'This is a scratch, scratch your hand with your club and you will take it.' It's a spiritual gift."
He credits PGA coach Olivier Chalon, from Metz, for excellent support in him relearning his swing.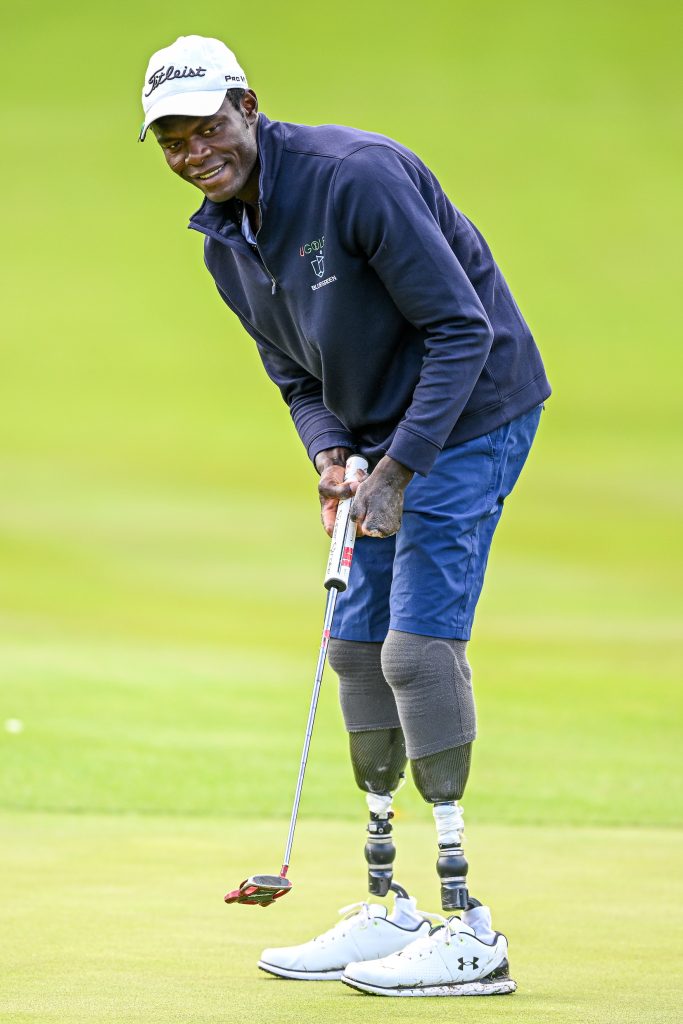 To 2021 then, and playing in the same Ein Bay Open in Egypt where he had fallen ill, Issa was able to truly demonstrate his ability, making the cut after securing three birdies in the last four holes for a second round 71, after an opening 70. He would go on to finish 51st in the tournament, receiving accolades on social media from DP World Tour players for his achievement, and in recognition for the guts it took to play again.
Issa had received a supportive message when in hospital from EDGA President Tony Bennett, and in 2023, Issa studied EDGA's competition schedule and chose his first events, playing some great golf in the EDGA French and Belgium Opens, and the Grand Prix Paragolf de Baden, and finishing 10th on his debut in the European Individual Championship for Golfers with Disability in the Netherlands in July.
Now playing under the flag of France, Issa burst into the top 10 of the World Ranking in July, earning his place alongside G4D's leading lights for the County Antrim event.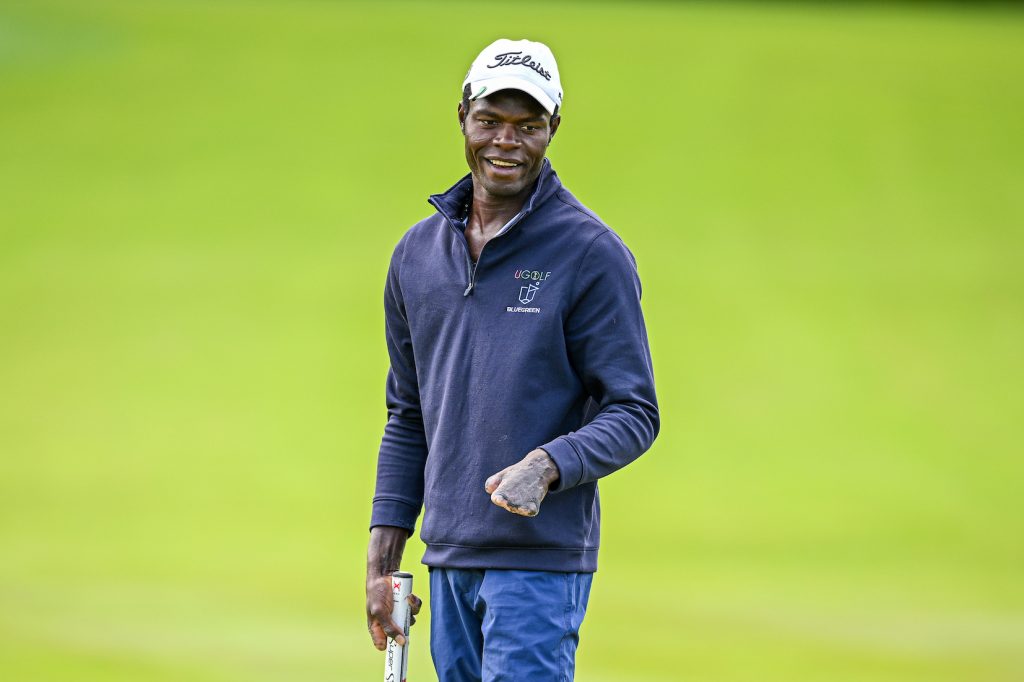 "I'm so happy to be here, I have never played in an event like this one in my life," he explained. "Tomorrow is another day. I don't know what will happen. But for me to play in the DP World Tour is a big experience." 
Emerging with credit, scoring rounds of 78 and 77 over the challenging Galgorm Castle course, Issa felt he left a few shots out there. "Another time it will be different!" he warned.
He continues to hunt for his best form from before his illness. Issa does feel he is on the way, and thanks his wife Francesca, his adopted Mum in France, Francaise Collet, and also the UGOLF group and their general director Fabien Donoyan; all incredibly helpful, as have been his many friends.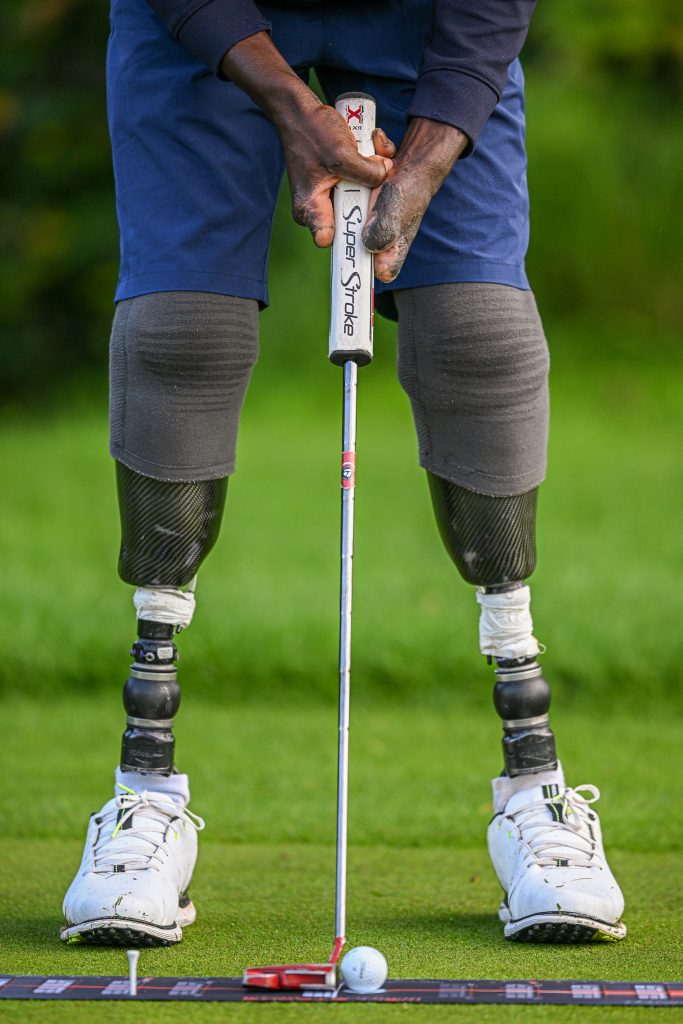 Issa is a professional player. Finding the wonder of a golf course and selling golf balls for food as a boy; today he loves every aspect of the game but knows making a living is his next big challenge. 
He says: "For Issa, the golfer, the future, I can't say anything because it's too hard. It's too hard without sponsors, it's a big work.
"So I'm happy that I can swing. I didn't lose my swing. I get my swing, I get my distance, I get everything. Now, I hope the people around me can push me because I cannot go into my future alone. It's hard for me. With two fingers remaining it is not easy. I cannot catch anything. Please put your hands together with me and let us grab for the future."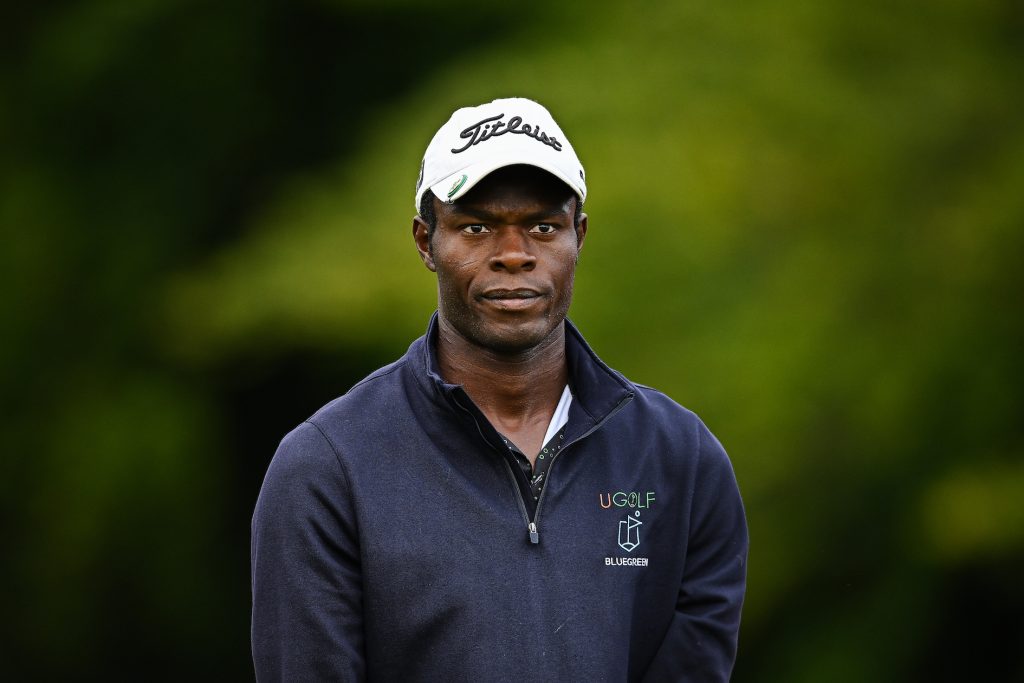 Patience is one of his assets; he has already worked as a professional instructor and this might be a growing project for him going forwards.
He adds: "Throughout my life I wanted to write a story of the street child that I was, for the benefit of future youth. Today, with my handicap, and through my level of play, I can demonstrate to another person with reduced mobility that they can also achieve, and enjoy life through golf." 
Issa demonstrates this every time he picks up a golf club. The smooth swing is made using two fingers and that strap, on two prosthetic legs. But the beauty of the swing stays in the memory as we watch the ball sail down the fairway.
Contact EDGA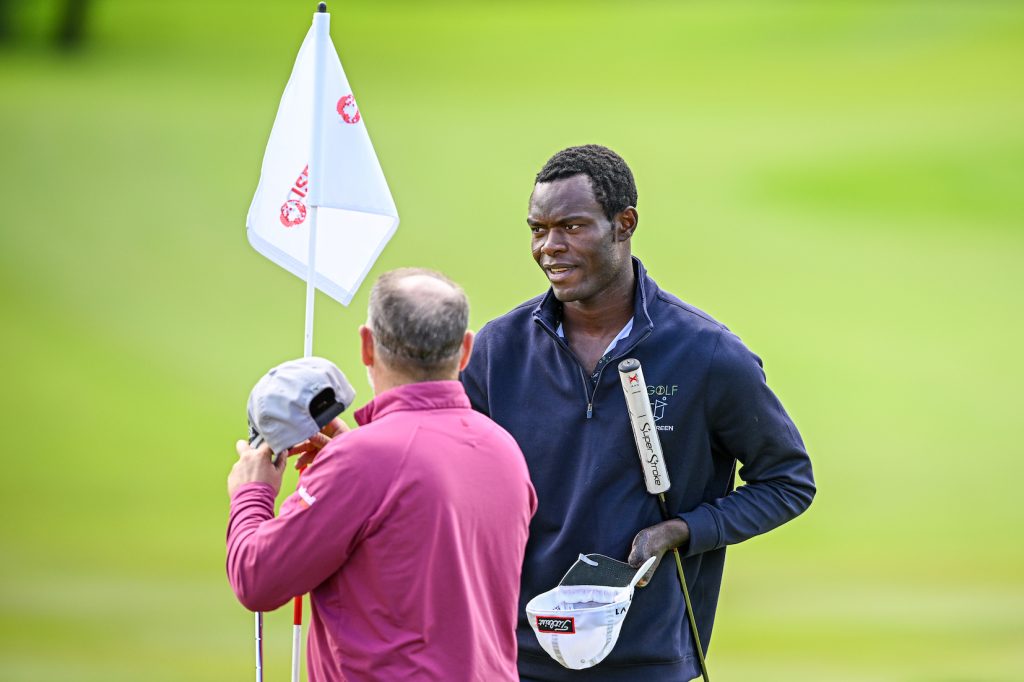 NB: When using any EDGA media, please comply with our copyright conditions