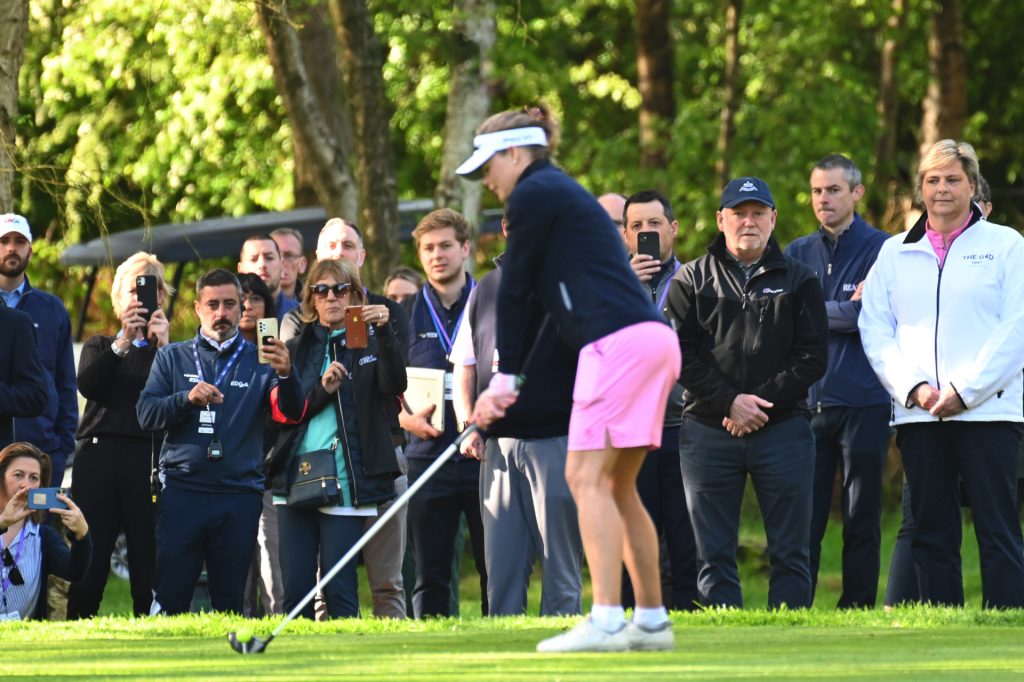 The G4D Open at Woburn, England (May 10-12) – the first ever R&A staged Open for golfers with a disability, with its connections to the famed Open Championship itself – was a historic affair. The tournament, held in partnership with the DP World Tour and supported by EDGA, offered a week of firsts for many of the 80 competitors from 17 countries around the world. 
Few present will have done more to spread awareness of the benefits, and also the personal challenges of golf and life, than Erika Malmberg (above). Each competitor is assigned a sport class that references their impairment in playing golf. Erika's class is 'Intellectual 2'. 
This bright and erudite 38-year-old from Karlstad in Sweden decided to sacrifice her practice day on the eve of The G4D Open to deliver by invitation a presentation at the official Symposium on G4D (golf for the disabled), running alongside the event at Woburn, attended by assembled delegates from many of the world's golfing nations.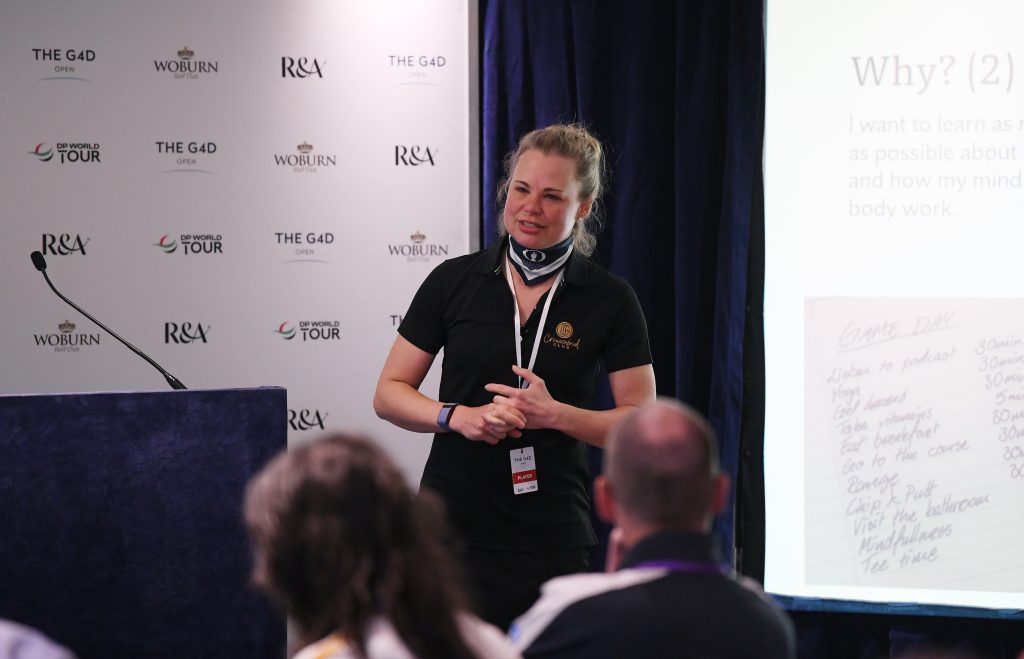 Diagnosed with autism and ADD, Erika wants to help tackle misunderstanding about a disability which isn't visible, addressing common misconceptions that she all too commonly experiences, including comments like "It doesn't show", "Why can't you just focus!" and "Surely it doesn't affect your golf".
Erika said before the tournament: "I know I won't be able to do a practice round and speak at the symposium on the same day. I had to choose and it's best for me to speak, because I have to remember why I am doing this. Of course I want to play golf, I want to improve and get higher up the World Ranking for Golfers with Disability. But I'm electing to speak in order to spread knowledge and prevent misconceptions about my disabilities. That's why it is more important to me to speak than play a practice round, even if it is for such a big event for me."
The Swedish player is not afraid to speak up when she is faced with a lack of understanding that she knows is rooted in ignorance. Does she look for these opportunities, no, but on more than one occasion she has faced her fears despite it being upsetting for her, to help others better appreciate her condition and those of others with hidden impairments.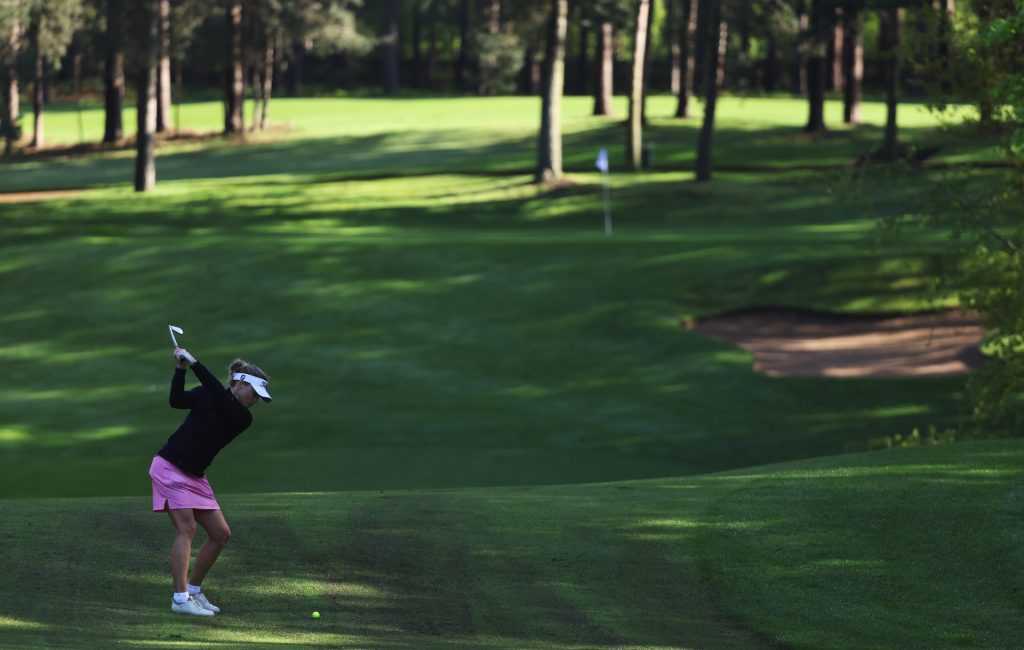 At the golf course, Erika can offer a seemingly confident hello on the way to the first tee in a competition. After all, here is a business owner with a career, loving the role of being a Mum; she is a former police officer in her native Sweden and a champion winning rifle shooter from a young age. 
She may look confident although her thoughts can be anything but. However, Erika says that at least with golf she knows what is expected. "One of the reasons I love golf is there are clear rules for me to follow; I wish I had a set of rules to follow in my everyday life, because I feel I am talking a different language to everyone else. I can't read your body language, I think I can, but I am wrong 90% of the time."
Erika will tell you about the acute anxiety she can feel on the first tee if she believes her playing partners may not be on time, wanting to scream across to them on the practice putting green to hurry up; that she will struggle to deal with her high emotions on the course (though each time she plays she is learning to control her reactions to these better). Her thoughts on the course are like walking along in the dark with a flashlight pointing here and there in panic, searching for the right path.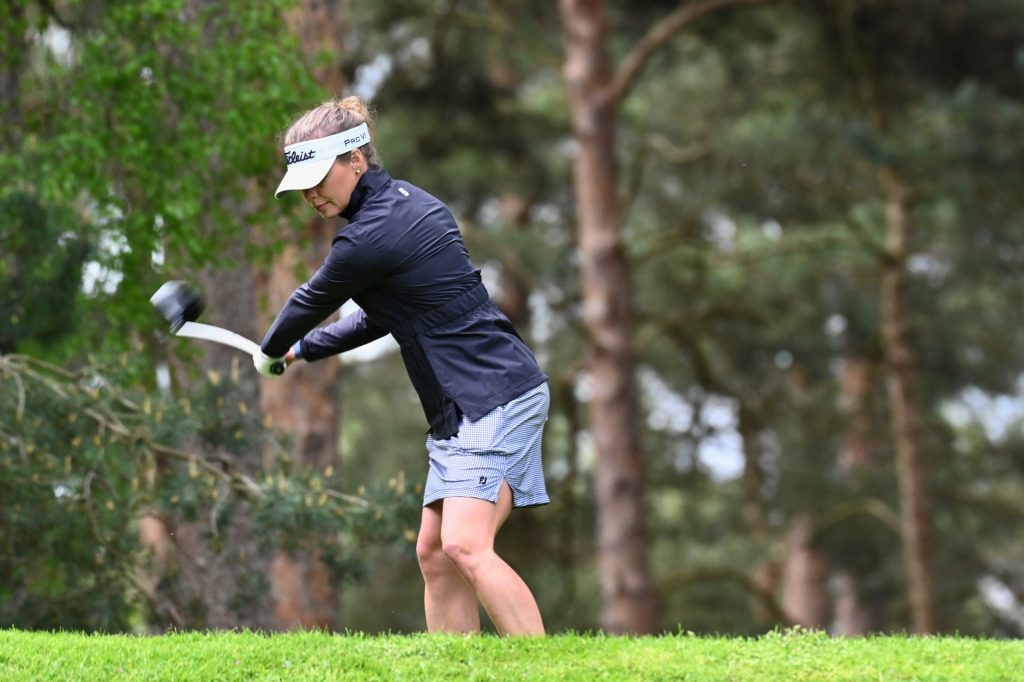 "I have noticed times I have tried to show people how much I care about them, they have received information in a way that they think I don't care about them. When I used to work as a police officer, I had to ask people questions but it always felt like intruding. So, I don't ask my friends the right questions because I want to make them feel safe but instead they feel neglected. This behaviour is logical to me, but illogical to others."
Erika combats pressures by writing detailed lists of everything to remember, but nothing is straightforward, and the pressure of a golf competition day multiplies the stress.
"So, from waking up in the morning, my written list is to listen to a helpful podcast, then it's yoga to warm up the body. It's get dressed. I have it on the schedule! Take my medicine. Eat breakfast, go to the course, range practice, chip and putt practice, even visit the bathroom! Because I would forget this if I didn't write it down. And then the last thing before going to the first tee should be mindfulness."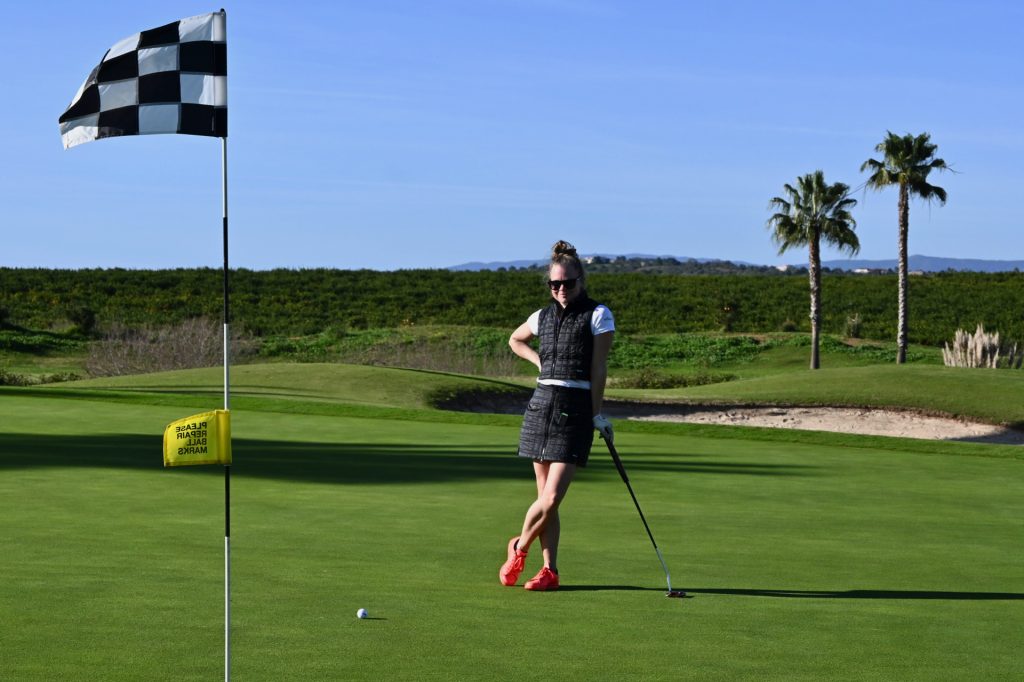 At her first EDGA event, taking time out behind a tree and taking deep breaths were needed to calm herself down after a nervous crisis. "I actually have a picture on my phone where I have 15 smaller pictures of favourite moments. Moments that make me happy because if I get a positive feeling it's affecting the chemicals in my brain and it's easier to get back on track."
She adds: "If it gets worse, I have a video clip. When I won a Swedish competition last year, and the club manager said, 'In first place, maybe the happiest person I ever met, Erika Malmberg! And then I was, oh, I am a happy person. So every time I play that clip, I get to remember, I'm happy!"
Four of Erika's 15 pictures feature her beloved young son Philip (pictured), who travels with her to some of her EDGA tournaments, and who enjoys just hanging out with her fellow players and volunteers.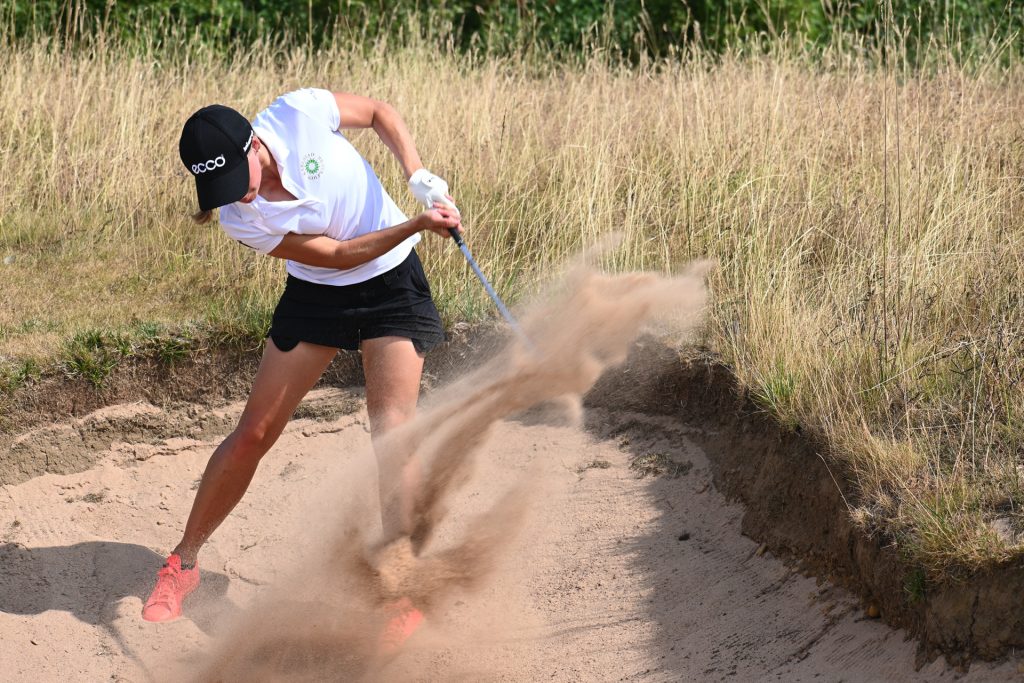 Yet with all these challenges and tribulations, people will still say, it doesn't show, and surely it doesn't affect your golf? 
"My answer is you are probably right," says Erika. "If I played every time on the same course, with the same friends, with the same weather, from the same lie, with the same club, with the same result, the same energy, golf ball, clothes, the same background noise and the same movements from all around me, it may not affect me!"
Instagram is a good platform to discuss her golf, sport and living with autism and Erika's audience is appreciative of her message: she mentions three people who have signed up to EDGA via Instagram following her communication and Erika believes she can inspire more people with a disability to try golf, particularly young people who at times only see the limitations around their impairment.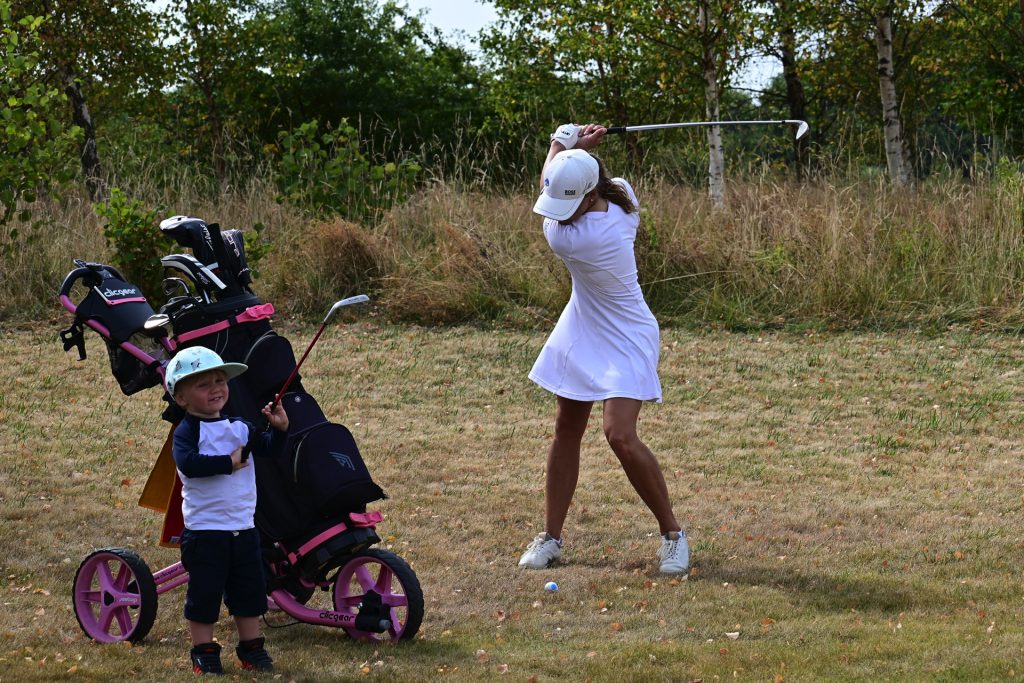 "And I'm doing it because I don't have that much to lose. If it's hard for me, then it's even harder for a teenager."
Helping young people with autism to find their own way is now important to Erika. Her own work can be stressful and her condition means she struggles with deadlines, so she ensures for her colleagues and clients that the standard of delivered work is of the highest quality possible. Her clients stay with her, and she believes this can show others with autism that you don't have to be entirely conventional to succeed. Life can get in the way of any good plan, so you just need to do your best. Performance first, follow the process, in life and golf. Good results can follow.
Erika will also tell you of how golf has helped her a great deal. It allows her to lose herself in practice, in a peaceful, natural environment, where her hard work in the process of learning echoes her younger life as a champion shooter. 
"It is a really good training area because it's really tough to go to a new place, be forced to play with new people. It can be terrible!" 
But Erika, like any golfer, wants to test herself. As to wider understanding, she adds: "I think it's moving in the right direction, but since I have been undiagnosed for most of my life, I think it's a better way to conquer the world with just accepting everyone for who they are. It doesn't matter which disabilities or challenges we have, let us just treat everybody decently."
And so, back to that groundbreaking symposium at Woburn, where Erika was among speakers expert in their field who were bringing to the international audience the latest thinking on G4D.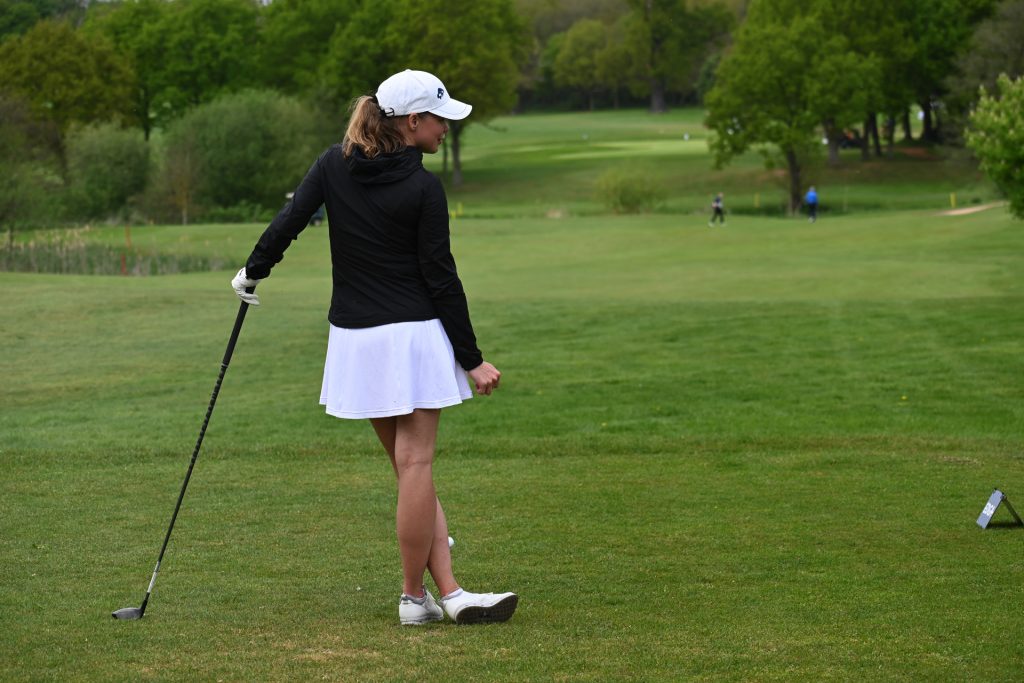 Encouraging and inspiring new golfers with disability, treating them with equity at all stages of their journey through the game and improving current practices, were key themes.    
Both Erika and fellow EDGA player Mike Jones of Wales spoke brilliantly about their respective golfing journeys and how the sport had inspired them. 
Erika told delegates about how she keeps learning the game because she loves golf so much. Clearly emotional in her talk but always eloquent in her second language, Erika received sustained applause from everyone at the conference.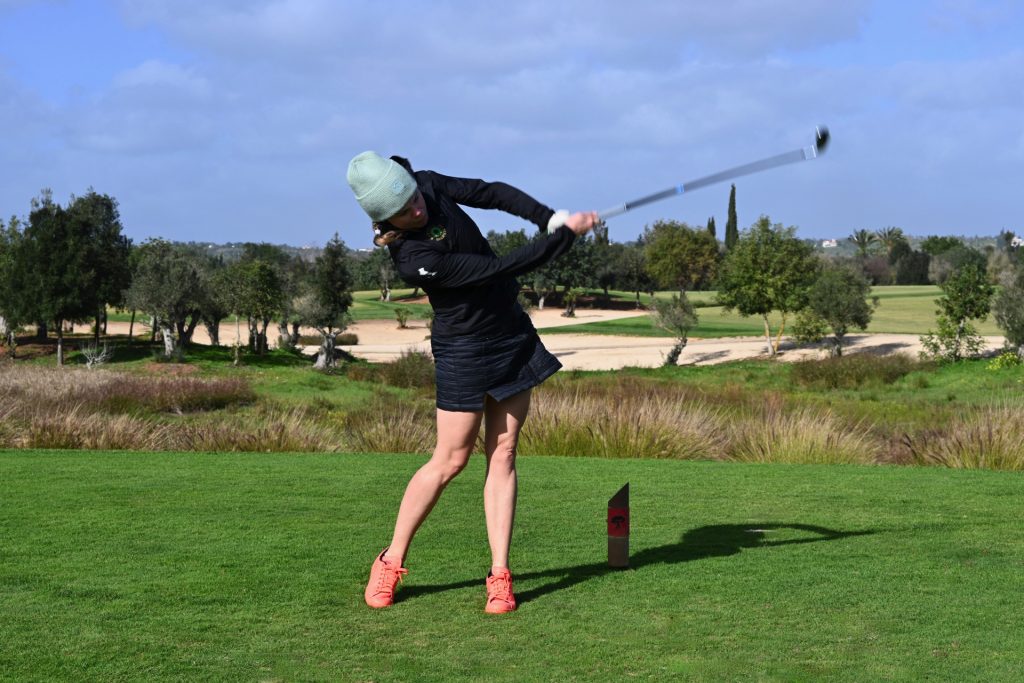 Fellow delegate, Christian Hamilton of Golf Australia, said: "We were absolutely enthralled by Erika, surely the best conference speech many of us will have heard. Erika's passion to create more awareness, to help other golfers with a disability, is simply fantastic."
EDGA President Tony Bennett added: "Erika provided a compelling testimony that strengthens her assertion that no one knows what it feels like to be in her shoes. Just as it is in every case, others can never know, but they tend to think what it might be like and sadly so often they are wrong." 
The following day at Woburn it was the first morning of the very first G4D Open and by fate Erika Malmberg had been listed to strike the historic opening shot of the tournament.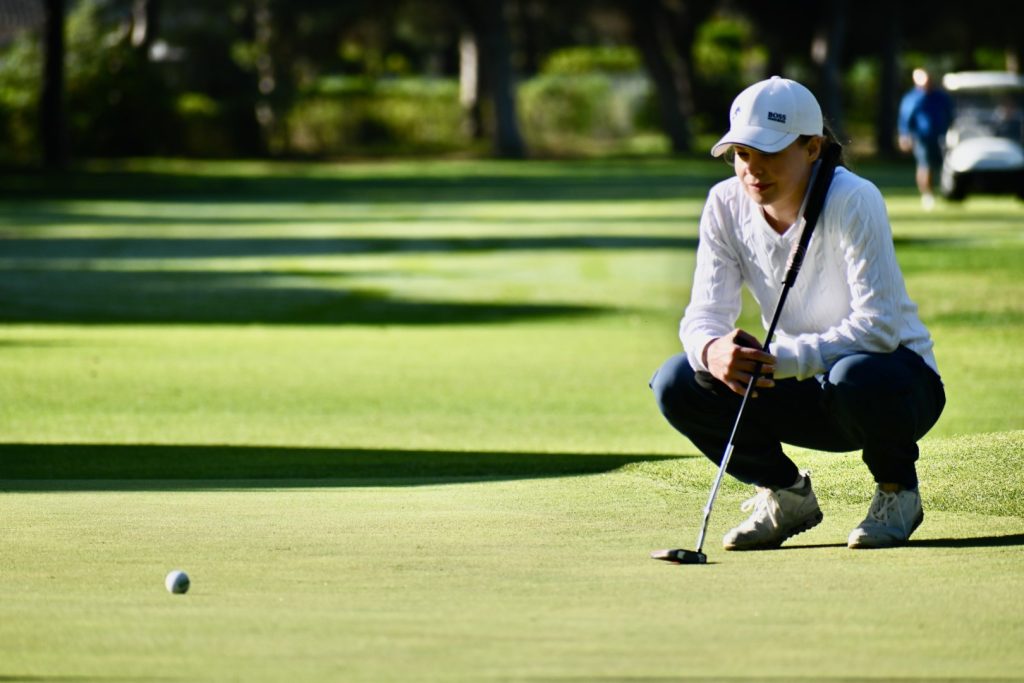 Having completed all her own preparations, and sticking to her process, Erika stepped forward onto the first tee in front of the small crowd. Controlling her emotions with three of the very deepest breaths to stay calm, she swung well and split the fairway with an excellent drive of more than 200 yards. 
As Erika talks to you she may be smiling but then suddenly she may be wiping away a tear. We can't see into people's minds, yet we all think we can understand people merely from their body language. All of us… are wrong a great deal of the time.
Erika Malmberg may have missed that practice round at Woburn to deliver her speech, but at this G4D Open championship she had certainly been a role model for others to follow. A good performance on the course for sure, but a remarkable symposium presentation that made a genuine impact on listeners. Highly thought provoking: perhaps turning the dial a little more for greater understanding in the varied, sometimes wonderful, life of the mind.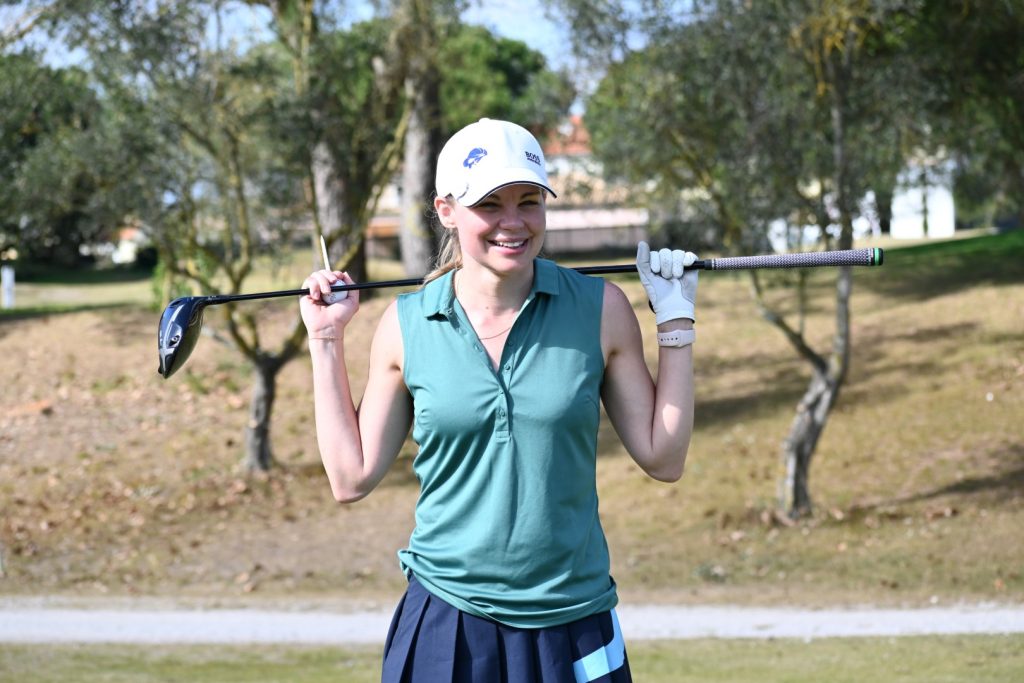 NB: When using any EDGA media, please comply with our copyright conditions