And The Putter Went … 'PING'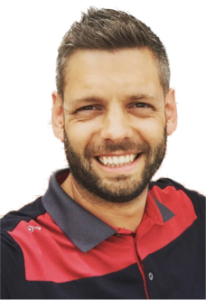 Ping is one of the biggest, and most recognisable names in golf equipment. The Ping story began humbly by Karsten Solheim, a mechanical engineer who found his putting was handicapping his game.
He started to experiment with different designs and, in 1959, came up with the 1A model. The putter came up with its own brand name – when Solheim hit the ball it "Pinged" off the club face.
Still operating from his garage Karsten Solheim began to manufacture putters for customers and, as the 1960's wore on, orders began to grow. Televised golf, with the top players using Ping putters, and a first Ping tour victory in 1962 captured the public's imagination and Ping gradually established a name as the best in putter design.
Story 1: Revolutionary Design
From the age of 13 when John Solheim's club building apprenticeship started in their Californian garage, he learnt countless lessons about business and life from his father Karsten Solheim.
As the company graduated from putters to irons and woods, Karsten would decide whether a concept went forward by asking "Does it make the ball go straighter"?
The clubs PING were making did perform better, and from our original small operation we were transforming club design and manufacturing. Karsten Solheim revolutionized the modern golf club, and he set high standards for design and quality that other club makers had to follow if they wanted to compete.
Karsten did this by constantly challenging himself and all employees to push their thinking and keep evolving in pursuit of the highest quality, best performing products possible. In the process he was laying the foundation for a global company that would forever change the ways golf clubs are designed, manufactured and assembled.
The imprint he left on the industry in so many areas helped establish Karsten as a widely respected and beloved visionary. He was a recipient of many accolades and awards, and he is the only golf club manufacturer in the World Golf Hall of Fame.
---
Story 2: How the company was born
Karsten Solheim, the founder of PING stood over a 3-foot putt. There was no championship at stake, no wager on the putt, not even any bragging rights up for grabs. The only thing that hung on those few short feet was the future of golf.
Karsten had never struck a golf ball before this day. His only preparation for this moment was to borrow clubs and think "How hard can this be". As his golfing partners waited impatiently on the second tee, this putt was history in the making.
Karsten took aim, drew back his borrowed putter blade, released……and missed…..And the misses just kept on coming. As is round progressed, he did not. He continued to misfire on putt after putt, shot after shot. Hallelujuh! This was exactly what the golfing gods had ordered. Golf had just captured the full attention of the most innovative mind the game had ever seen. With Karsten Solheim Smitten by the fickle temptress that is golf, the sport would never be the same again.
Despite being a novice, he blamed the club. Unlike other golfers, he did not simply purchase a new putter, instead the mechanical engineer in him began to devise a remedy, and the first perimeter weighted putter was born.
---
Story 3: And the Putter went PING
In 1959 Karsten designed a putter that he went on to call the 1-A. This was probably the first putter ever designed by a professional engineer. It looked nothing like the golf world had ever seen. The head was made from a material never used before in clubmaking, the face was floating, attached only at the heel and toe.
Karsten invented perimeter weighting. He knew by moving the weight around the perimeter of the putter head, it would drastically minimise twisting on off centred struck putts. The stable head produced a level of forgiveness and accuracy that made the game easier.
With his first prototype design of the 1-A putter, he drilled a hole in the head and put a shaft in it. When he putted a ball on the floor, the design made a 'PING' sound.
Karsten immediately recognised the significance of the sound. Not only was his new putter a step forward in putter design, it had a unique musical marketing angle, and subsequently provided a distinctive name for the business. PING…..what other name could he call it?
---
Story 4: PING Man
A key resource that has enabled PING to perform experiments and extensive tests on new golf club designs, is a super hero, who was once described as the World's best golfer…..at only five feet high, six feet wide, and seven foot thick, and weighs over 1,000 pounds, he is known as PING Man.
Ping Man is a robot that is used for product and prototype testing. He mimics human movement, by having a shoulder turn, and a wrist hinge that can load a golf shaft on the way down. He can even bend ten degrees at the waist like a human golfer to accommodate clubs from a wedge to a driver. It was a technological wonder, and can hit high shots, low shots, hooks and slices.
PING Man hits 10's of thousands of golf balls a year. He only hits brand new golf balls to ensure accurate testing, and tests 9 different face locations on the product to ensure we know exactly how our product will perform from not only centrally struck shots, but from off centred struck shots too. Creating equipment that offers high levels of forgiveness and reduced areas of dispersion has always been at the forefront of our companies philosophy.
PING Man can swing at up to 160 mph, which compared to a couple of our big hitters in Bubba Watson and Tony Finau who get it out at a very respectable 125mph, PING Man is like no other golfer on the planet.
Thanks to the data PING Man produces, PING only introduces a new product when testing has proven it to be better performing than the current product.
---
Story 5: The Anser
If imitation is the sincerest form of flattery, PING's creation of the PING Anser received more talk than any other golf club in the modern era.
Designed in 1966, Karsten used a record album sleeve and covered it with sketches of his answer to peoples putting problems. His first putter to use an offset hosel. The name was created with his wife Louise, when she suggested it should be called Answer, as it would be the answer to players putting problems. However, when Kartsen tried to fit it on the toe of the club it was too long. Louise suggested to leave the W out of the spelling, as it would still sound the same and mean the same.
The name fitted perfectly, and the Anser, spelt A.N.S.E.R was born.
With the introduction of the Anser putter, PGA Tour and LPGA Tour pros embraced this new technology, PING putter wins piled up, and the then small company of PING was officially up and running. The Anser went on to become the most used putter for victories in the history of golf and is still the dominant design on every major professional tour.