"It's not as tough as you think at that moment to live with your disability. You think that your life is over and it's just not the reality."
Pierjean Frison – tough love and second chances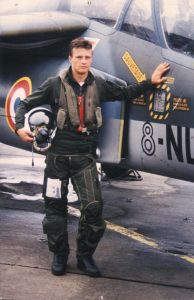 Mention the names Maverick, Goose, and Iceman, and for many, the 'Top Gun' theme starts playing in their head. But not everyone takes the step of signing up to the air force to become their very own version of an elite fighter pilot. After a sporting injury had prevented him from pursuing his dream of being a top footballer, Pierjean took such a step and followed his father's footsteps into the military. His father was in the army, but the speed and acceleration associated with the fighter jets were too much to resist.
Sport was a significant part of Pierjean's life, football, snowboarding, surfing. He was keen to try all kinds of different sports, and then one rainy and windy night, while returning to the base on his motorcycle, a gust of wind caught him, and he skidded into the security rail of the central reservation. He lay, pinned down by the barriers for more than 20 minutes until the emergency services arrived. By the time they had freed him it was too late to save his right leg.
The next two months saw Pierjean undergo more than a dozen operations. It was at this stage he thought that his life was over. He felt that he could no longer take part in sport. His friends were all part of his sporting activities, so he thought that not only had he lost the opportunity to play sport, but he might also lose his social group. On reflection, he says, "but I was wrong."
Almost by accident Pierjean got involved in journalism. Not any kind of journalism, in his mind he would become a sports journalist. He uses the sporting term 'spare' when saying that he would try to talk and write about sport instead of practicing it.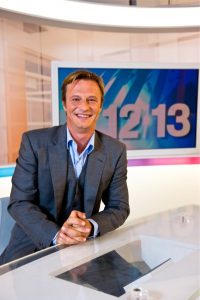 Two years into his journalism career, and only three months after graduating, the TV station France 3 was looking for a sports anchorman. He took the screen test and got the job. In his own words, "I was quite lucky", but importantly he found it quite easy to talk to the camera. What a perfect fit. Some eight years after came the call that is irresistible for almost anyone in TV. Pierjean found himself as the news anchor for France 3 – a role he has now had for more than ten years. He enjoys the variety of his work and says that it is "quite cool" when some of the two hundred thousand people who invite him into their home through TV every night, see him on the street and speak to him in a nice way.
Golf was the first sport that he practiced after his accident where he felt he could play with everyone. He was captivated by the sport when starting to play with his girlfriend. He practiced and played more over the next few years, mainly learning on his own, but later taking some advice from the French national trainers.
Although some shots are more difficult, especially those where the ball is not level with the feet, he has learned so many other things about himself from the game. He says that it is a unique game where your personality shines through. Aggressive people are aggressive on the course; cool people are cool and angry people are, well, – angry. Good players, he says, are accepting of both good and bad shots and realise that both come along from time to time.
The progress of Pierjean has been steadily upwards. He won his first individual title at the European level in Italy but humbly says that other players lost the event rather than him winning, but there can be no doubts about the contribution that he made to the victorious French side in the 2017 EGA European Team Championship. The team – including the coach, are all good friends he says and so to come together and win such a prestigious event was a career highlight and very emotional.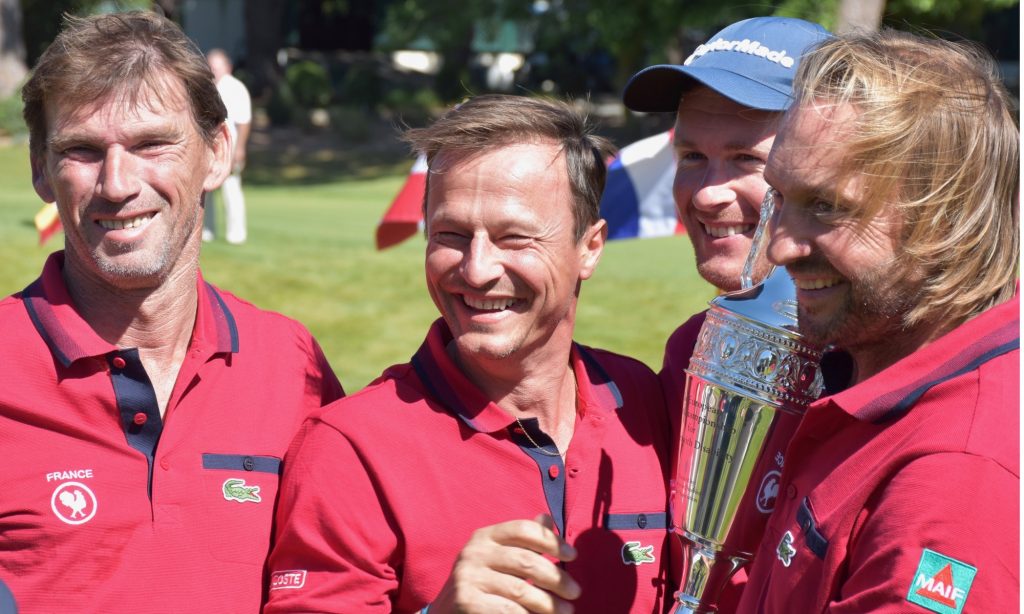 Pierjean plays most of his golf with non-disabled players, and he appreciates that he can compete with all standards of players on a level playing field. He says that when he first started, some of the players looked down on him, because of his disability, but after a short time, they changed their attitude as he would beat them more and more frequently.
I could not let the opportunity pass to ask Pierjean, what advice he would offer to someone who found themselves in a similar situation to that he found himself in when coming to realise that his accident was severe. After just a moment, but with no hesitation he replied, "It's not as tough as you think at that moment to live with your disability. You think that your life is over and it's just not the reality." He recognises that he had to find his way to this realisation, but he would like to say, "Be cool guy – you can get over this, and you will come to realise that you can live a normal life. You must feel good with your disability, yes you may be different, but you are normal."
Pierjean continues his journey in golf and focuses on enjoying the game. He advises "not to be the guy that you want – but instead – be the guy you are". Wow – what great advice from a man who evidently is at ease with himself.
Video:
Pierjean with the French team after winning the EUROPEAN TEAM CHAMPIONSHIP FOR GOLFERS WITH DISABILITY
Contact Pierjean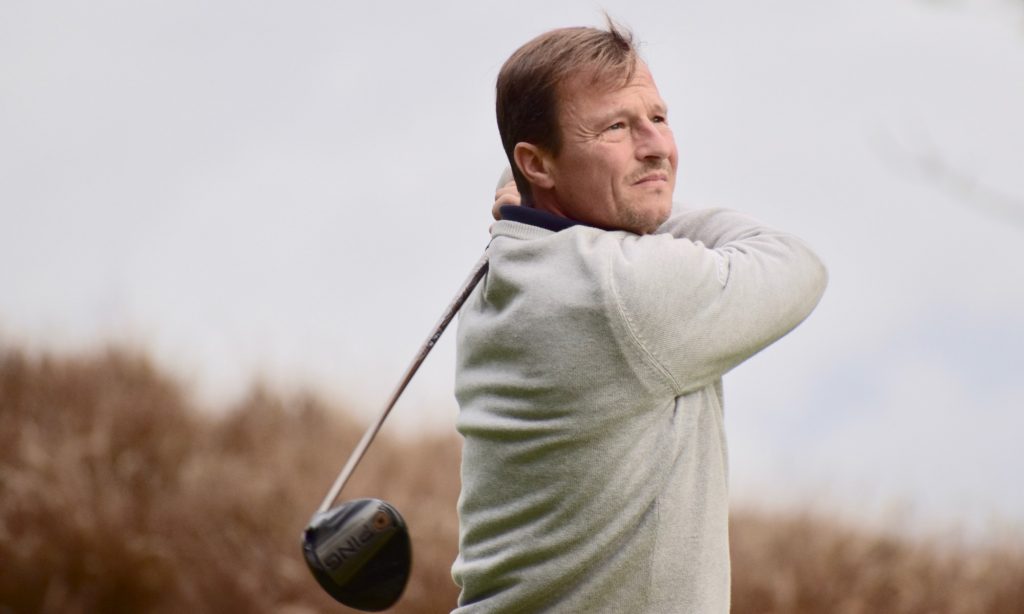 You can reach Pierjean at the following email address:
Pierjean.Frison@francetv.fr
 
NB: When using any EDGA media, please comply with our copyright conditions