Audio: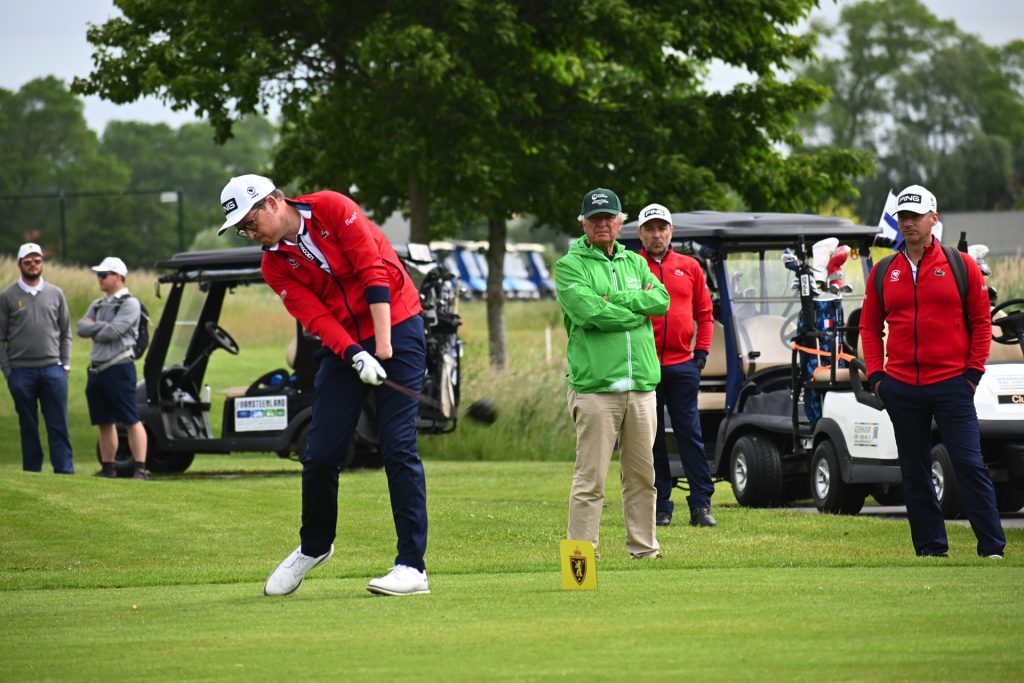 Imagine that you played your first ever golf shot on the 1st fairway of the Old Course at St Andrews! For Mathieu Cauneau that was the reality of how he started his journey in golf. A journey that has seen him transfer his sporting affections from tennis to golf, and has earned him national team colours for France.
Mathieu has had individual success, becoming the leading player in Europe in 2014 after a string of victories, and collective success as part of the European Championship winning French team on two separate occasions. But his journey has not been just about competition, today he has a career that revolves around the golf industry in his capacity as purchasing manager for Bluegreen, the operator of 50 golf courses in France.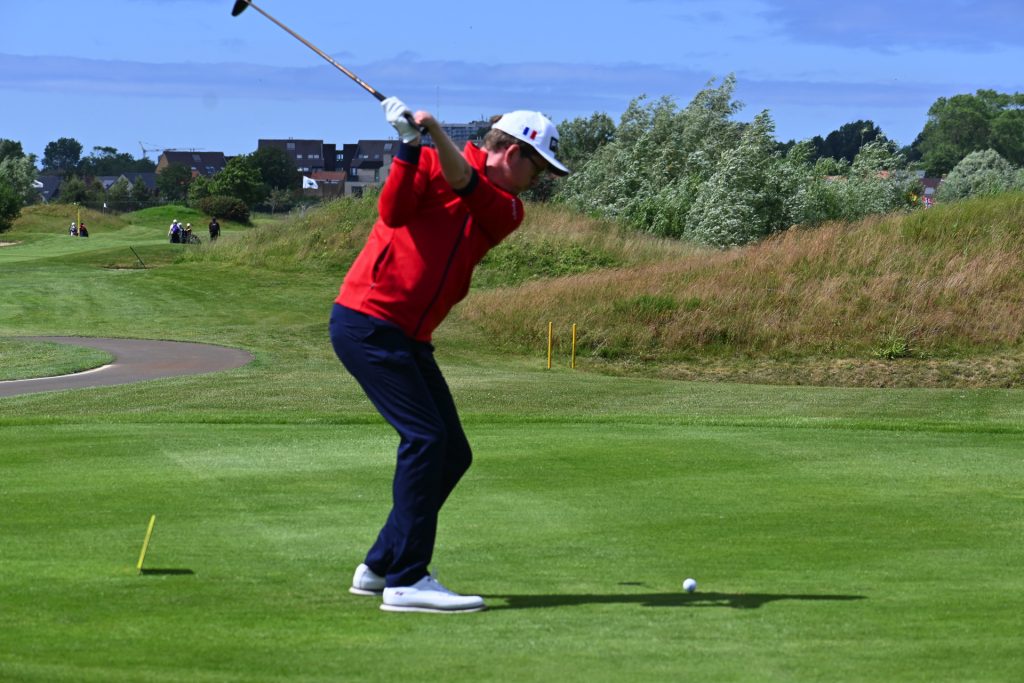 Born without a left hand, Mathieu is used to finding his own way of doing things, be that in music, sport or other parts of his life. With parents that encouraged Mathieu to try many things, playing the trumpet, guitar and several sports, it is not surprising that he is self-reliant, is self-taught and looks for help only when he feels it necessary. It seems like he finds the competition with himself to be a source of motivation, be that the learning of a new skill or reaching new heights with those he has already developed.
In Mathieu's own words, it's like he's a different person on the course than the one he is when off the course. Indeed, in his candid interview, he articulates his story, where he comes from, and how he became the prolific golfer that he is today.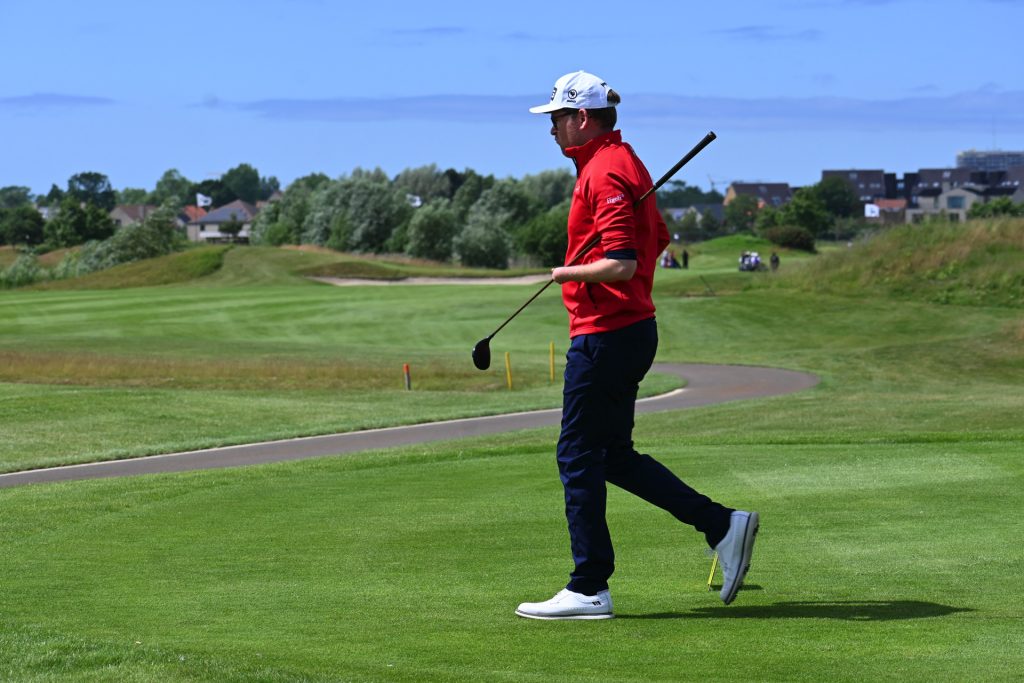 Tell me about this shot that you hit at the Old Course.
In 1998, on a trip to Scotland with my parents, my father and I visited St. Andrews. We saw a course and did not realise that it was the famous Old Course. The starter was very kind and explained that we should not hit a ball towards one another. We did not realise that it was not allowed on the course, that is until a gentleman wearing a suit pulled up in a golf cart and recommended that we continue to play down on the beach. [Laughs].
Were you immediately taken by golf?
I really liked it. I had a 4.1 tennis rating, which was good, but when it came to competition, things were a little tougher. What I liked about golf was that the competitive factor came from the fact that I had to play against myself. I could easily play with others on the golf course because I was ultimately playing against just the course and myself.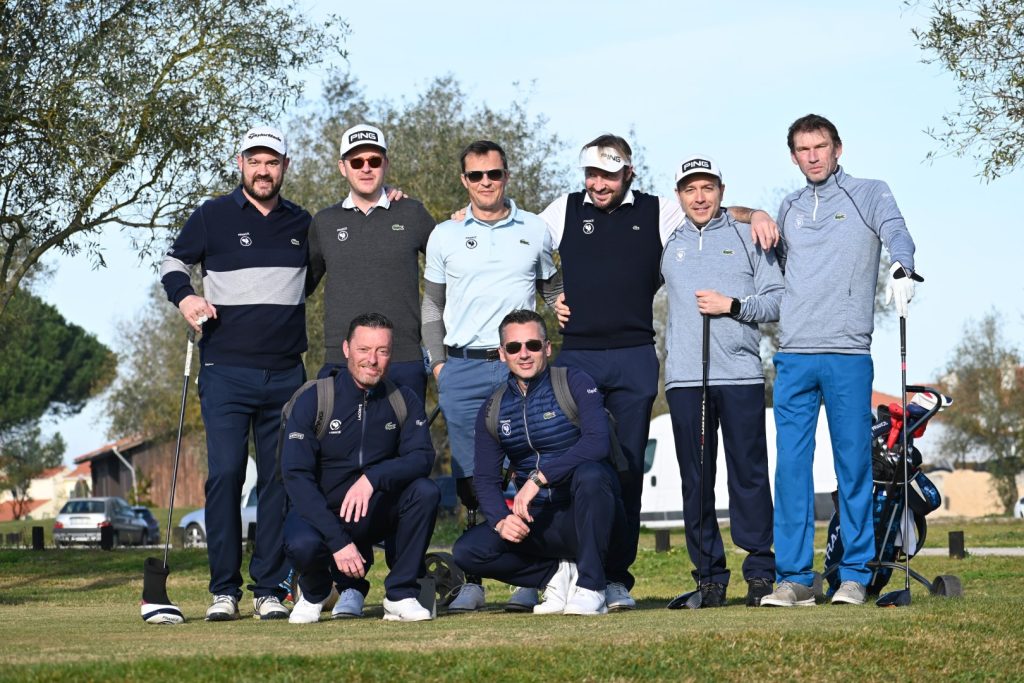 How did your skills evolve as a player?
I started to play as much as I could. Every golf course is beautiful. So, I loved being in a beautiful place, and a golf swing was quite similar to my forehand in tennis. Within a year, I had a handicap of 14 or 15.
Wow – and that's from playing on the weekends?
I was playing as much as possible. I played about six months straight on a short course, which had me doing a lot of chipping and putting early on. That was important, because those are some of my strengths today.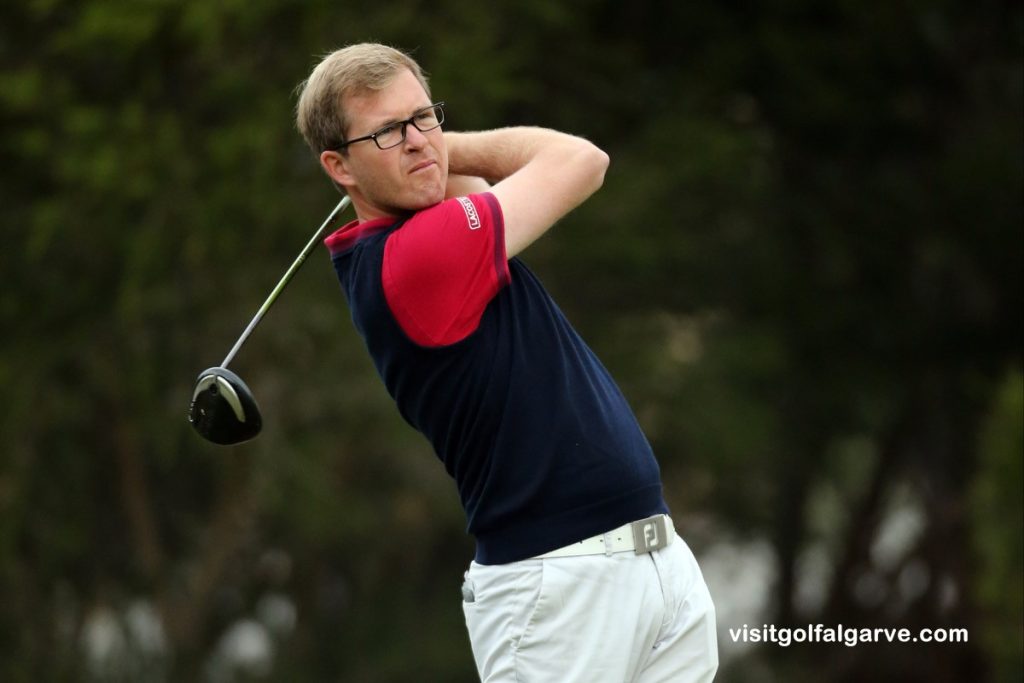 Were you self-taught, or did you have coaches along the way?
I'm mostly self-taught. That's partially because I was improving a lot on my own to begin with, and I had the drive to keep going. Also, I think some of the pro coaches were a little timid to work with me due to my disability, which I understand. Eventually, I asked for help, and some of the national coaches were able to help me on specific shots.
Are there any shots that you find more trying than others?
Sure, shots from the thick rough. Since my one arm swing generates less speed, thick rough is not forgiving whatsoever. But, because of my swing, and how much I practised, I can easily hit a seven wood from 150 to 160 metres to the green. That's where I excel. A high draw is one of the hardest kinds of shots, but I manage it. A low fade is more common for me. I love hitting a wedge. When you get to short game shots like that, you end up incorporating more artistry into your shot. I have found that a lot of players struggle with thoseshots, and so, this is my edge.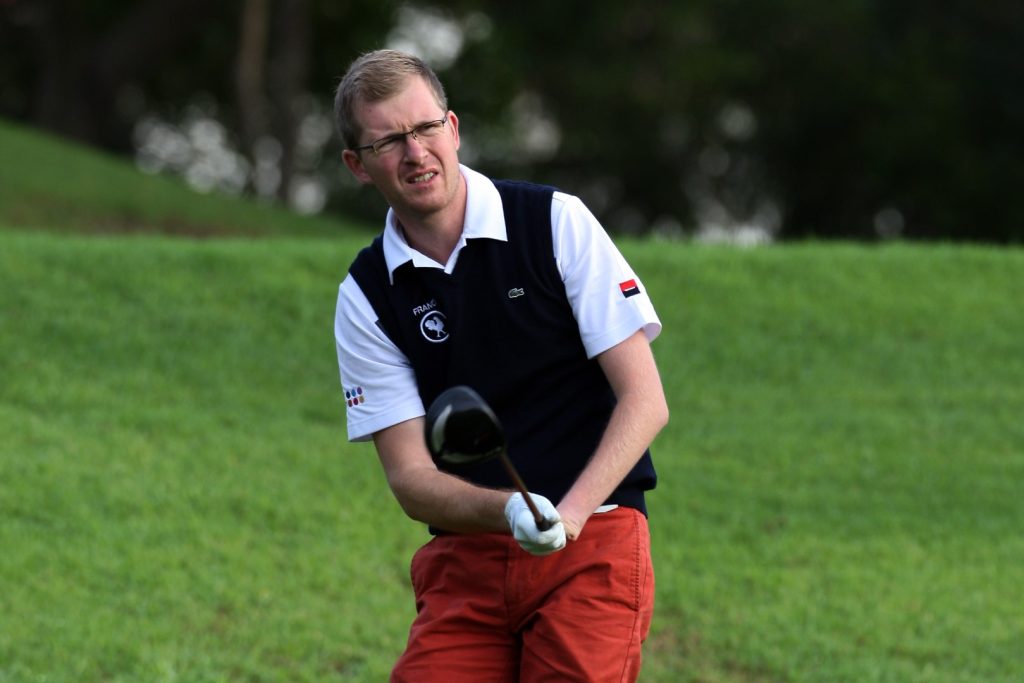 When did things start to really improve in the tournaments? You have quite a résumé there.
Thanks. I played with my home club on the regular team for seven to eight years. That was a great community, and a great group of people to play with. Over time, pros talked to pros, and eventually, I was approached about playing in a disabled golf competition. To be honest, I didn't want to do it at first. I was already playing abled-bodied golf.
What changed? What made you want to play in the competitions and tournaments?
I was invited to play in a disabled event. I gave it a try, and it was like entering a big family. That made me think and led to me playing in the 2007 French Championship.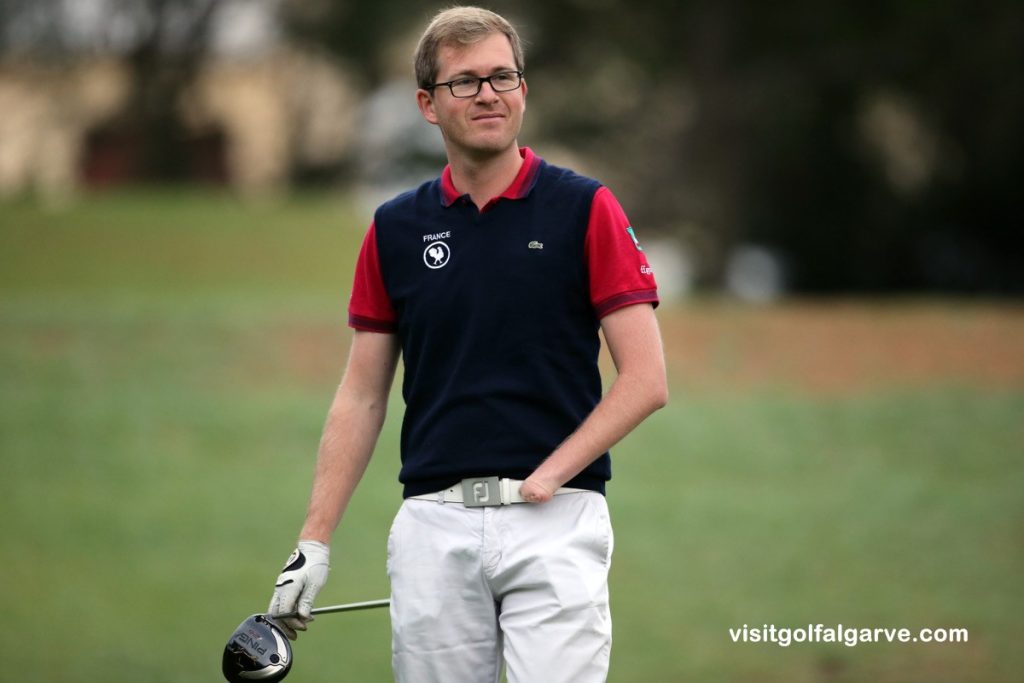 You've been on the European Team Championship winning team twice.
That's a lot of fun, too. In that environment, golf becomes a collective sport – like a group of family and friends. Our win in 2017 was a tight race with the Spanish team, but the French Federation were very accommodating. They made it possible to play the course six months before the event and so we got familiar with it. That shows how much the community is evolving.
And you've been keeping it up, even as your career has evolved. In 2014, you were the leading player on the Order of Merit.
Yeah. I do have less time to practice these days, but 2014 was a very intense year. That year, I gave everything, I worked every day to be a better player. I played every weekend on a course, and after work every day.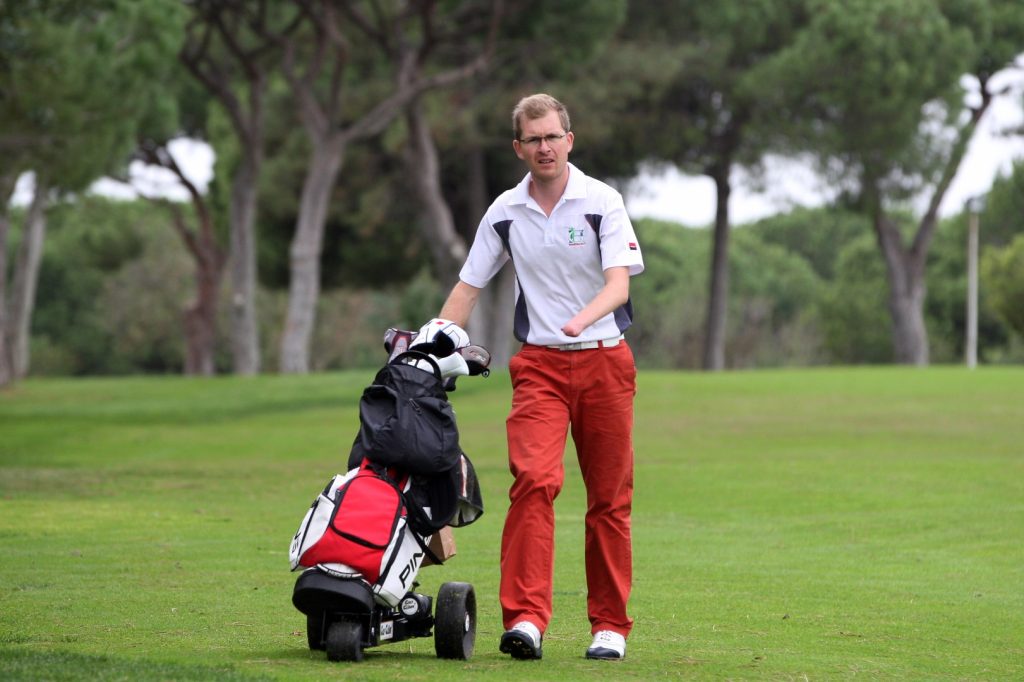 What's different now?
Golf is my main passion in life. The difference is, working in the industry, after a long day talking about and hearing about golf, going out to play or playing on the weekend is harder than it used to be. My peers in the industry say the same thing.
Let's talk about that. Where are you working now?
Bluegreen, which is close to Paris. It's a golf management company, I'm the purchasing manager so I handle relationships with all of our suppliers for the 50 golf courses we manage. That includes buying mowers, managing green constructions – things like that.
That's fantastic that you can work in the industry.
Definitely. After school, I tried many different things, but nothing clicked. I didn't find the same kind of inspiration as I did when I had a golf club in my hands. It was my passion for golf that made a job come to fruition for me – and what's really great is that I now know the people who can help grow the game for disabled people.
You do a lot to make the game more mainstream. What kinds of things are you working on now? What is your experience?
With the French Federation, and the Disabled French Commission, people managing golf clubs are keen on welcoming and organising competitions. We've been able to put together a French Disabled Golf Competition, which is a big step forward.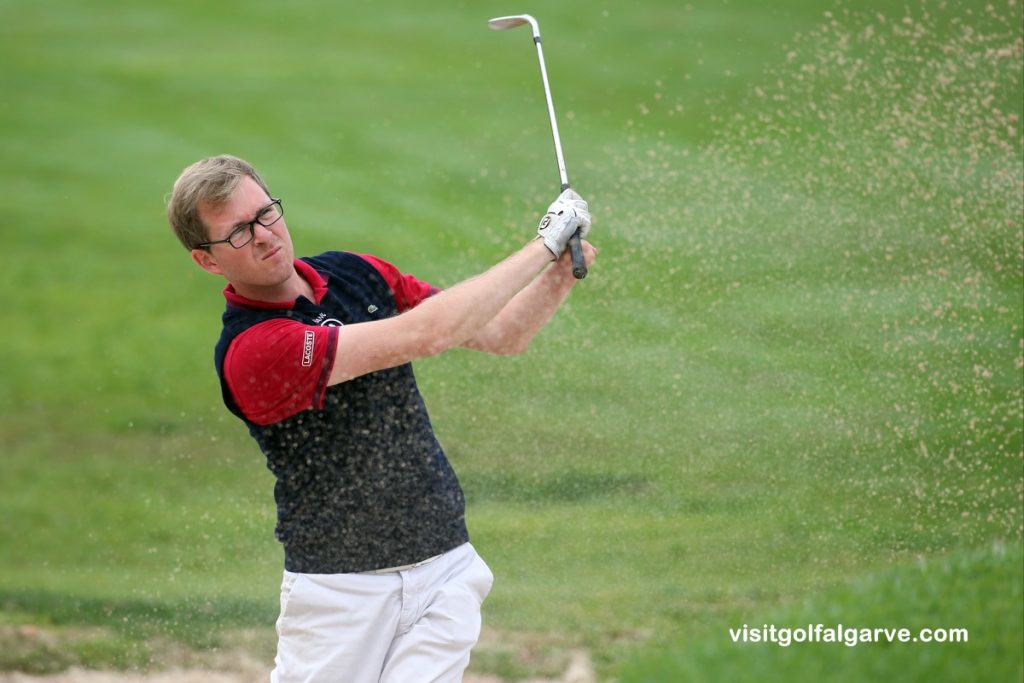 What kinds of logistics go into a competition like that?
One of the major differences between an event for the disabled and one for the able-bodied is that you need a higher budget. You need more golf carts, a course that has close proximity to an airport, good transportation and of course accommodation, all of which add to logistical expenses. That means you need more sponsors, which can take a lot of work.
That's right. You're involved with the game on both sides. How are they different?
Well, I've learned that I am a different guy on the course than I am in regular life. When I'm on the course, I can push myself and do well, I find that I have higher self-esteem and confidence. When I'm not on the course, I can get impatient. That's hard, because in life, you can find yourself wanting things to come immediately – but you can't always force business. In work, I have learned to be patient. Golf has made me a better person. I've built character. I'm more calm and focused – and my girlfriend can second all this [Laughs]. One sentiment I have learned to follow is that "It's never lost, even up to the last putt."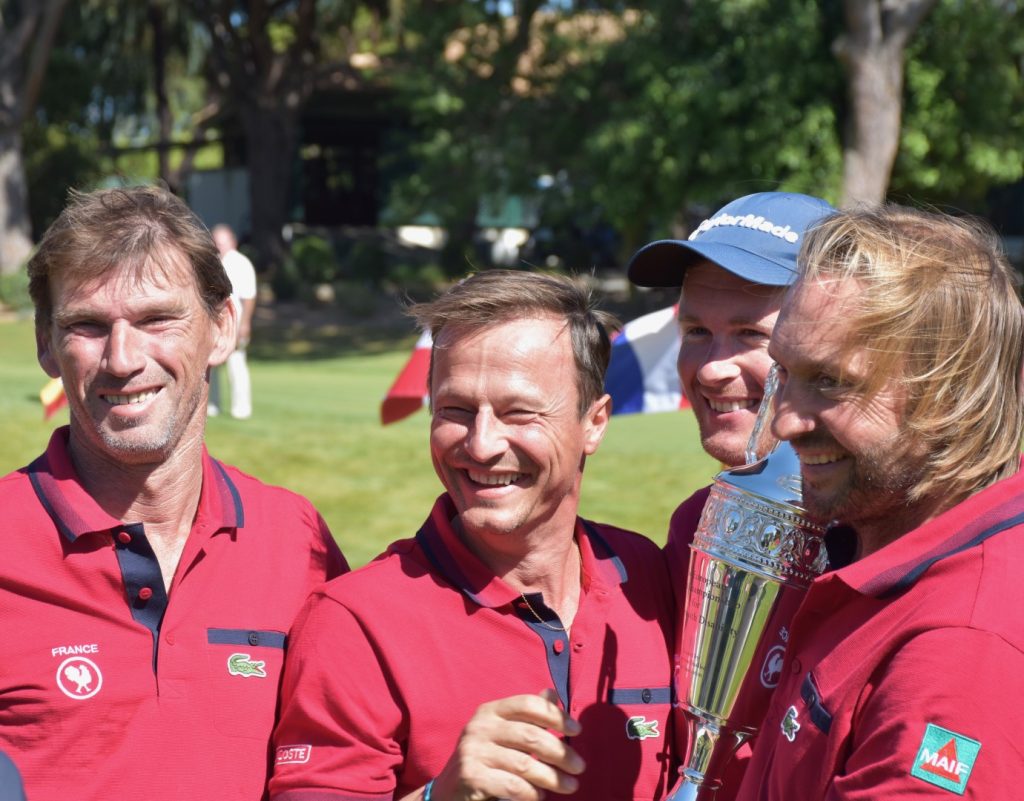 How do you want to see the game of golf, and what are your personal goals to help evolve the game of golf?
I love the fact that we have a EGA European Championship. Someday I would like for there to be a World Championship. I would also love to play on the Paralympic team one day, hopefully in Paris!
What can the golf community do to make the game friendlier to people with disabilities?
More buildings and clubhouses to accommodate all disabilities is the main thing. Overall, we just need to build a larger golf culture in France. A lot of that is about being able to play faster. It would be great if a lot of clubs allowed you to pay to play by the number of holes you play, like we do at Bluegreen. Eighteen holes is a huge commitment. If you only have half hour of free time, you can't play.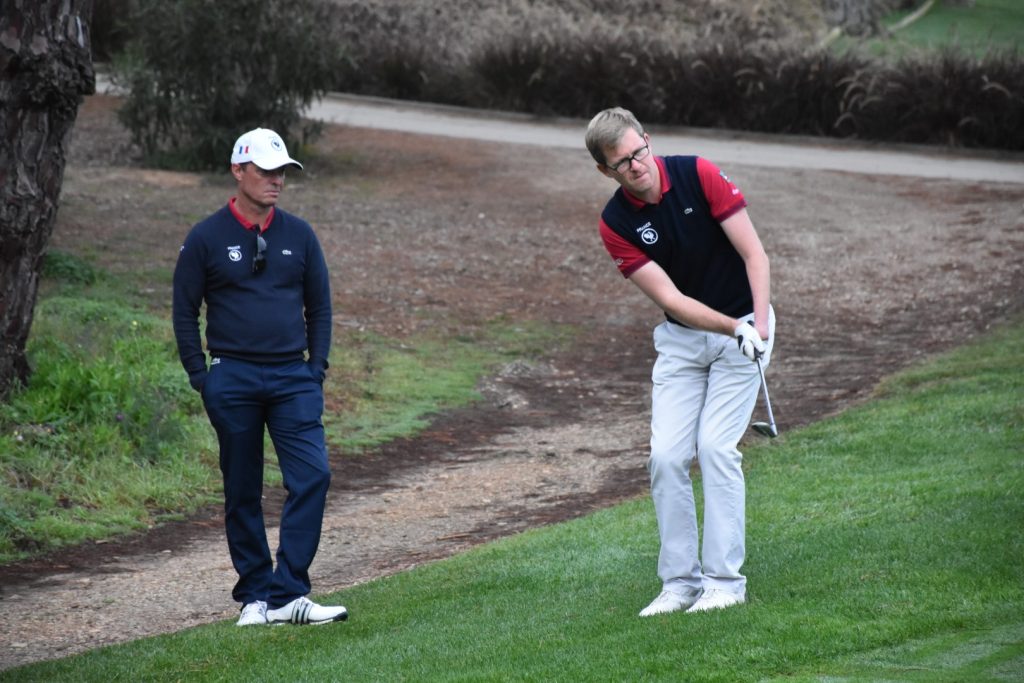 How do you see the golf community of disabled golfers growing in the future?
I'm excited to see it grow. I think that will happen naturally if we are able to accomplish a lot of the other things [mentioned]. The thing is, for people with disabilities, a lot of people from all walks of life see it as a social thing, or a lesson about courage but I want to see people think of us as golfers. I'm all about the community, and it is inspiring, but the truth is, when we get together, we don't talk about our disabilities, we talk about the sport. The more we make the dialogue about playing golf, the more it will be normalised, and the more welcoming it will be. Leveraging the level of play that the players demonstrate is the most important thing.
What does golf mean to you?
So many things. Golf has given me a passion, and golf gave me a job. It's a core part of my life.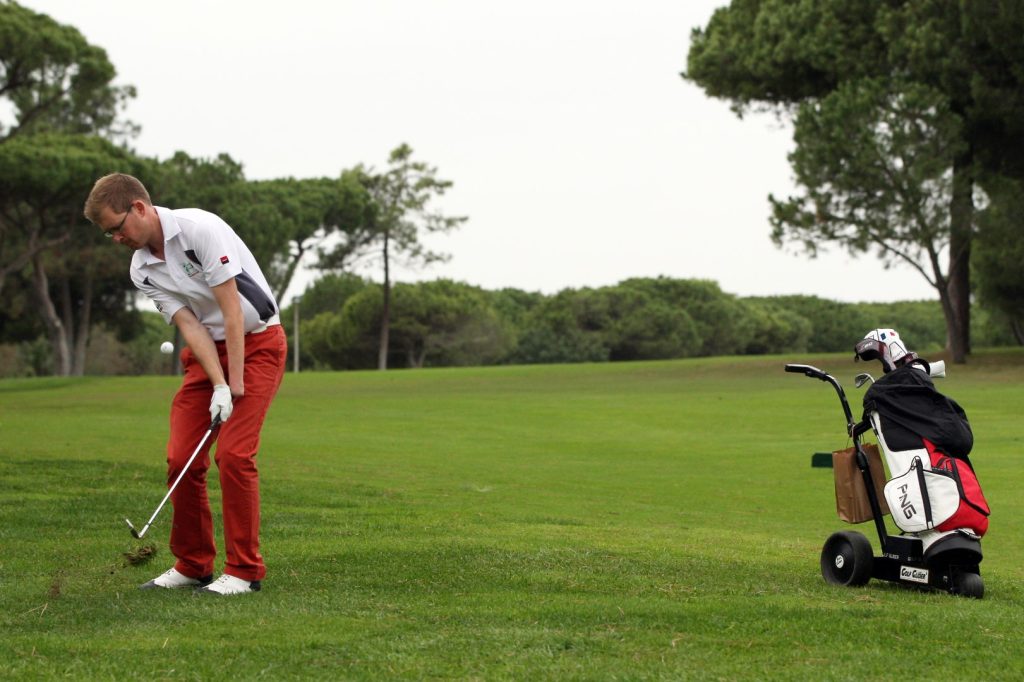 What advice would you give a young person with your disability?
Golf is a great education, and it's great for kids. You have to learn to behave. You learn about hard work and endurance. For someone who has my disability, I would simply tell them to dive into what they love headfirst, and to make their life about creating and trying as many things to find whatever that is. I have found that people in my position are like me. If it's not going to work, it's not worth the time. Sometimes I see people like me who aren't that into golf, and that's okay! I know an individual with one hand who is absolutely brilliant at piano, and that's what works for him.
Who are your heroes?
Lots of tennis players. Pete Sampras; Pat Rafter. They were my type of tennis players. It's like what you see in a golfer like Tiger. When you see someone like that, you can channel that determination. You can feel it when you see it.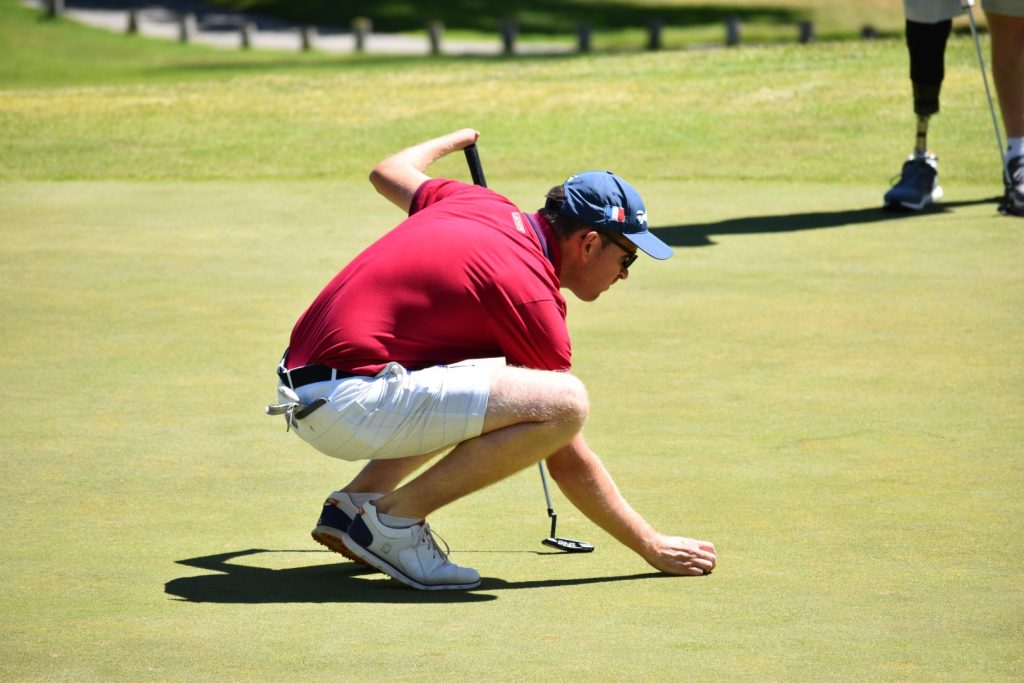 Who would round out your dream team on the course—from anyone in the world, living or dead?
I'd want to play with someone really good Rory McIlroy. I'd love to play with Jimi Hendrix and then Roger Federer.
You mentioned being creative in life. That really stood out to me. What other wisdom would you tell someone?
Yeah – Enjoy creating. You have to remember that there's no failure – just experimentation and trying.
Thank you, Mathieu. How can people reach out and get involved with the work you're doing to grow the game of golf?
Contact Mathieu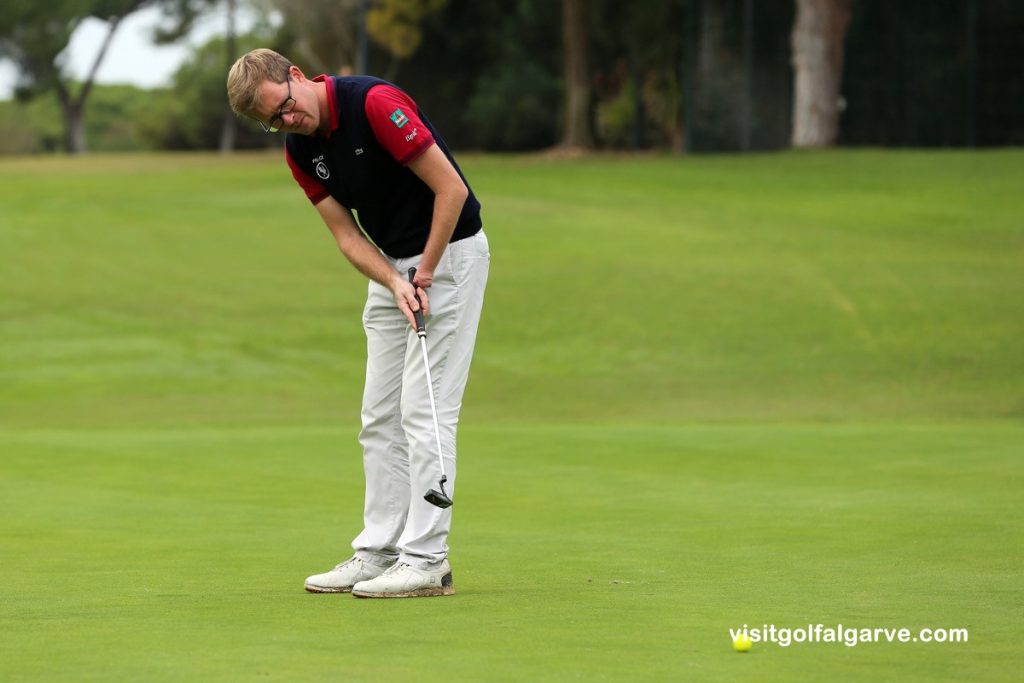 Facebook  Mathieu Cauneau
Email  mcauneau@yahoo.fr
NB: When using any EDGA media, please comply with our copyright conditions