He understands the see-saw nature of emotion that every player experiences.  "Some days you feel great, but on other days you hate yourself."
George Groves – tough love and second chances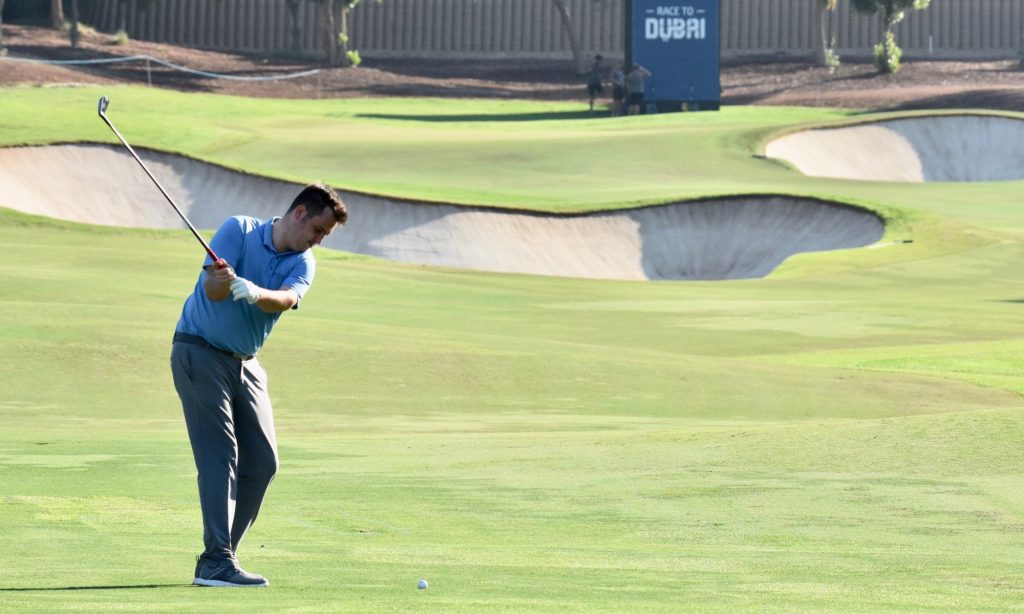 I caught up with George Groves in the south-east corner of Portugal, at a training camp put on by his golf college. With a month of training and study ahead of him, and also the prospect of graduating in July, we talked about how he is working on his game, his hopes for a career in the golf industry and how he intends to achieve a goal which eludes 99.9% of all golfers. That goal – is to reach a plus handicap.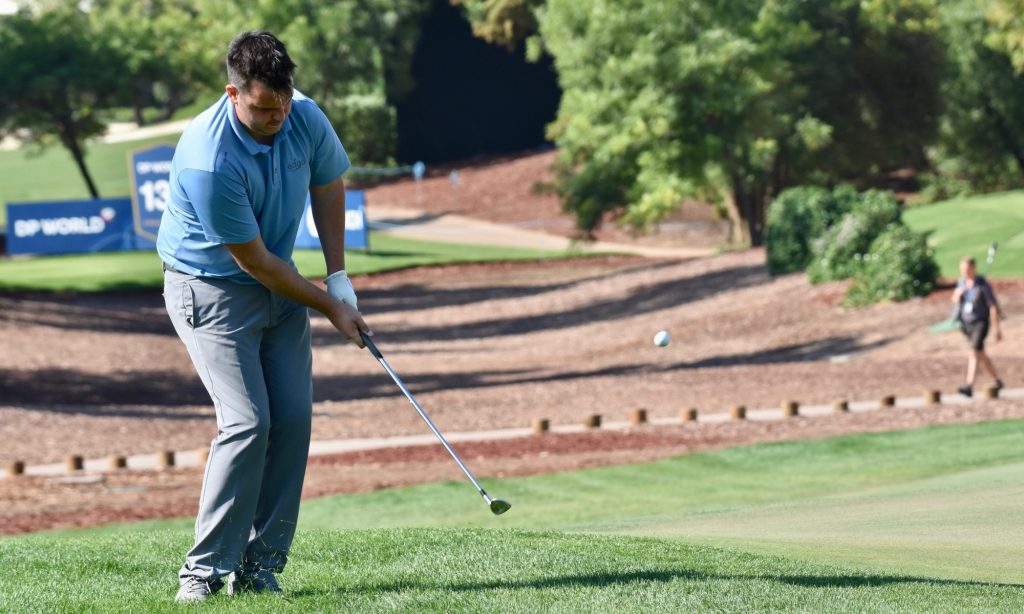 So George is on a mission, a mission to become the best player he can become. George has devoted the last couple of years at the golf college to achieve his goal. He recognises that golf has given him much needed confidence with the people that he meets. The Erbs Palsy, which is the result of a medical accident at birth "doesn't really affect" George, and he says that he "can do anything really". With only 20% movement and perhaps a little higher percentage of strength, there must be some movements that are impossible or at best extremely difficult I ask. George responds with a couple of light-hearted comments saying that, his teammates can recognise his swing due to the lack of extension, and that the moves for the "YMCA" dance are thankfully beyond him.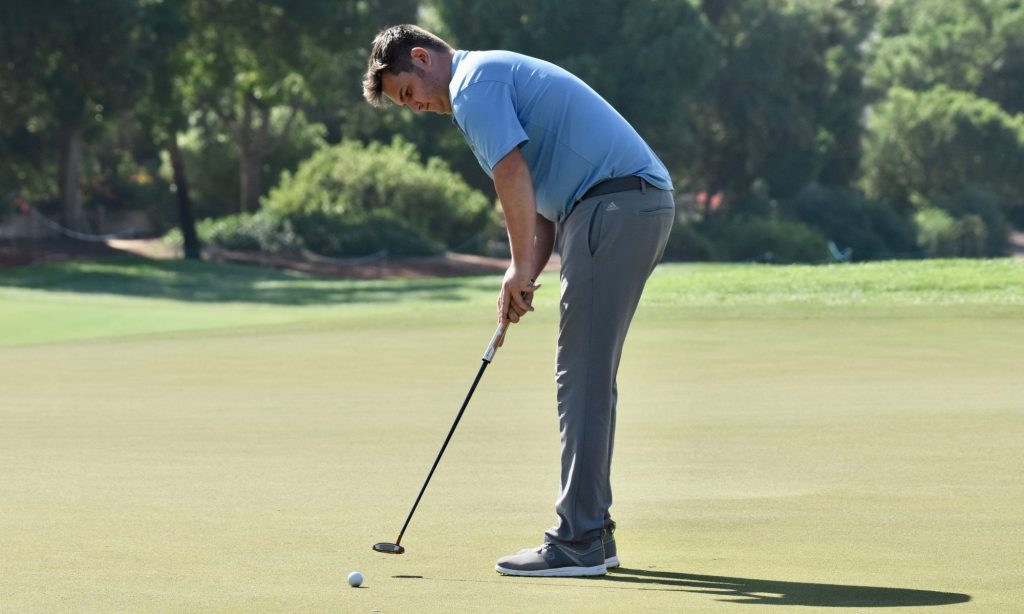 Unexpectedly George tells me that his heroes in golf are from three different eras. Gary Player, Nick Faldo and Jason Day, and when asked about his dream four-ball partners he nominates "Jack Nicklaus, Gary Player and Sergio Garcia." Here is a young man who knows not only about the current top players but also about those from the past. With his new found confidence he is at ease when saying that golf is about enjoyment, and he understands the see-saw nature of emotion that every player experiences.  "Some days you feel great, but on other days you hate yourself." With such a perspective, it is likely that George will be very level-headed as he progresses as a player.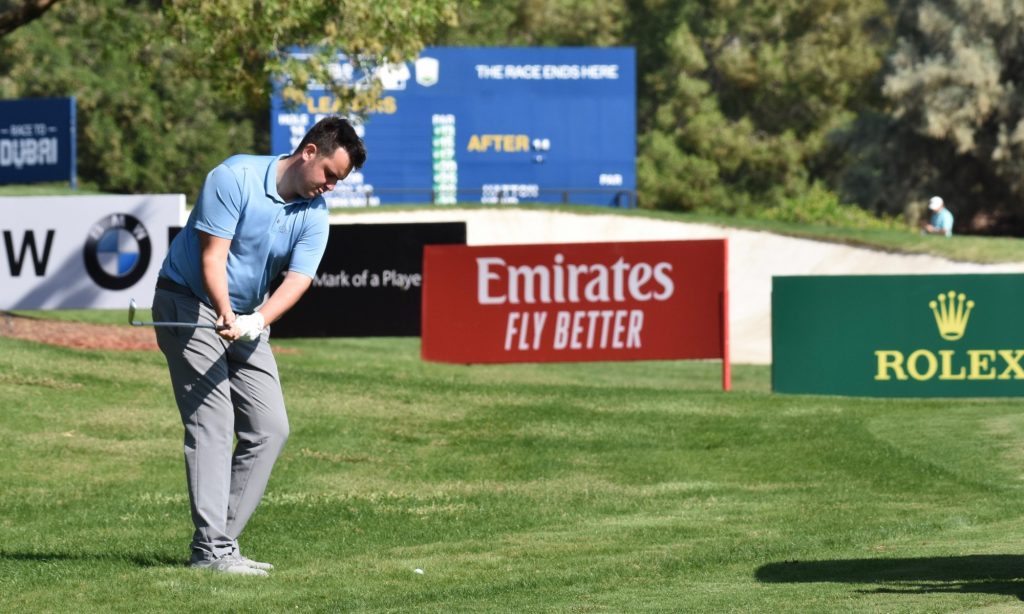 George recognises that it is an important year, but at no time do I get the feeling that he is putting himself under pressure. Far from it, he seems to be calm and looking forward to playing in events as he pursues his goal. With help from family and friends, he intends to play many tournaments in 2018 and recognises that without their support he could not afford to play. He embodies the advice that he is keen to pass onto others with similar disabilities, "Don't let it [disability] stop you, just keep going."
Good advice from a young player with a wise head.
Contact EDGA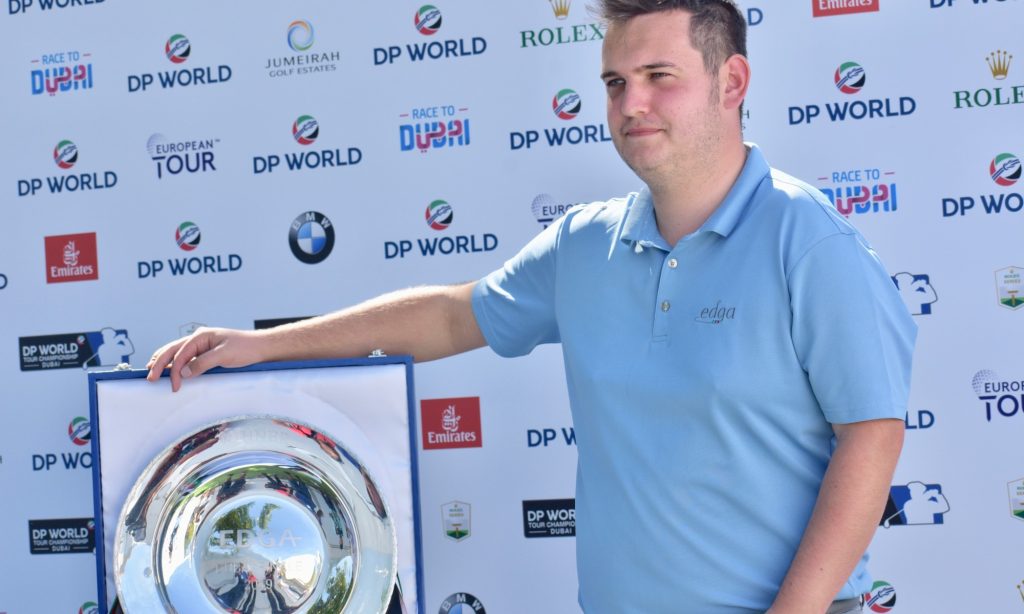 NB: When using any EDGA media, please comply with our copyright conditions