Audio: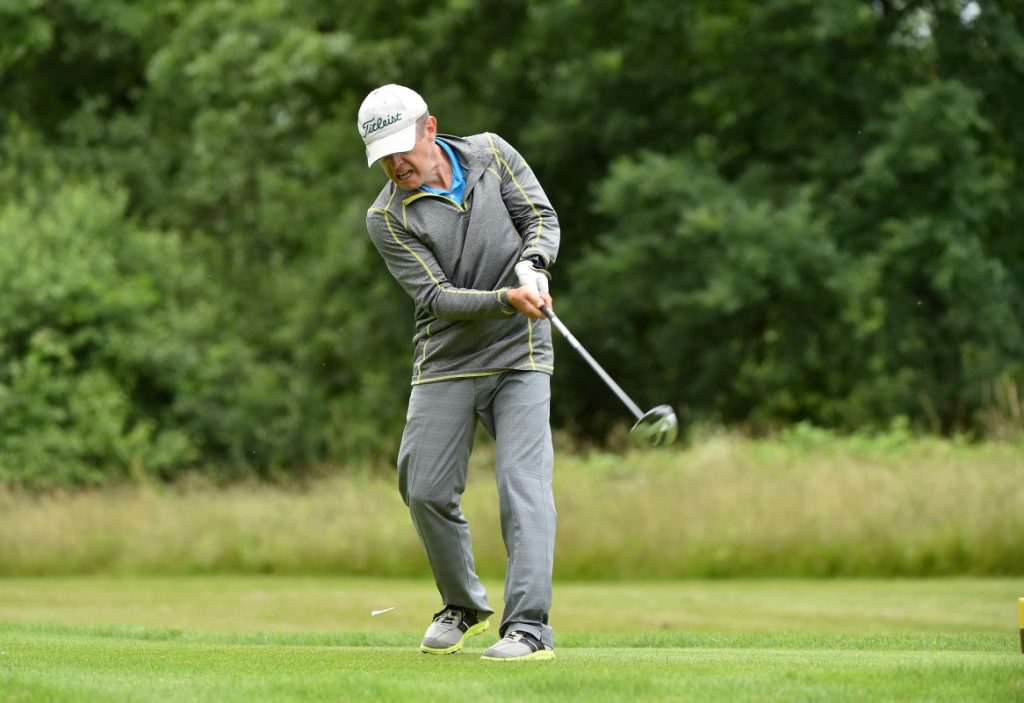 You can't choose your family, so Aleš Süsser was very lucky to have parents Frantisek and Jana, and older brother Michal to help him through the most difficult of starts in life. When he was born in 1973 in a part of then Czechoslovakia that had been scarred by world events, the sport of golf hardly figured. Here, the South Bohemians who had endured much military and political upheaval, found relief on the chessboard rather than the fairway.
For Aleš Süsser however, golf would actually help to define his philosophy of life, but this would come much later – first he had to survive his birth.
As a newborn, the medics thought baby Aleš had died and he was put in a waste basket. As an infant with cerebral palsy he faced a dismal prognosis and needed six hours of rehabilitation every day for five years, exercises prescribed by physician Vaclav Vojta, a renowned Czech doctor forced to leave Czechoslovakia by the Soviets in 1968. Süsser's own grandfather had been in a Nazi prison for years in World War II. Not surprisingly, one of three family mottos is: "Never give up."
This motto has worked for the family, and continues to work now for Aleš. Long before he played golf (he has been playing six years now), it was the love and support of his parents and brother that created an iron will in Aleš to think of himself not as disabled, merely "limited"; limitations that he could take on and conquer. He could be the best, and why not?
"From the very beginning I was brought up as non-disabled child, spending a lot of time with older children – my brother's friends – in a very safe environment. No bullying, no unfairness but also no relief from obligations. I learned you do not have to be the strongest one when you are emphatic and smart enough. It was the greatest experience in my life."
Back in 1973, baby Aleš very nearly didn't make it out of the birthing room at the hospital in Ceske Budejovice. It seems Aleš Süsser was presumed dead and his mother's own life was in danger. Ales tells us: "I was born nine years after my brother as a much wanted second child. Due to a very complicated birth I started – or better say almost ended – my life in a waste basket while doctors were saving my mother's life. They did not pay attention to me until I cried out. The doctor's diagnosis was paediatric cerebral palsy and other impairments, hardly any movement, with the final prognosis: "Lying person forever – wheelchair needed."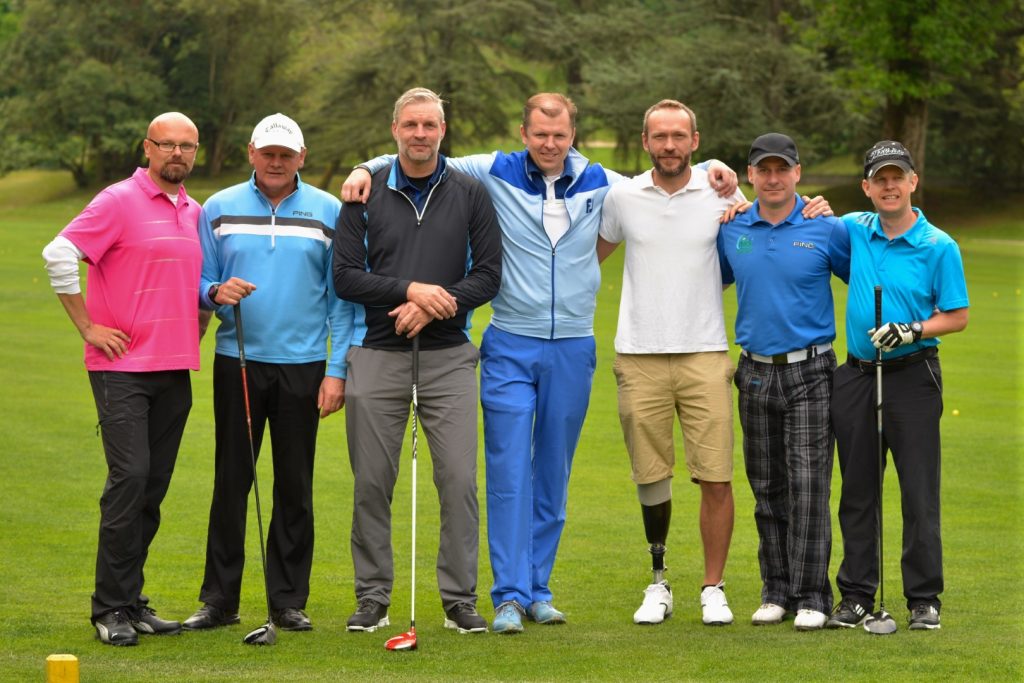 Aleš said: "My parents believed in God, even in the times of communism. It was the starting point of their long fight for my better life. I spent six hours of rehabilitation every day solely in my mother's and father's hands during the first five years of my life – hard work for them with step by step results – from moving, sitting, standing, to walking and later playing sports."
Aleš can remember exercises to strengthen his stomach muscles and when he lifted himself up he was rewarded with a "sweet kiss" from his mum. His father Frantisek had the faith of Aleš's grandfather of the same name who had endured a Nazi prison and survived the 900km 'death walk transfer' from Poland to Germany at the end of World War II.
The other two family sayings? "When you are not able, try more, try harder" is one, and the other, more subtle, relates to his grandfather's time but speaks volumes about the world, then and now: "If you are hungry, you are not hungry."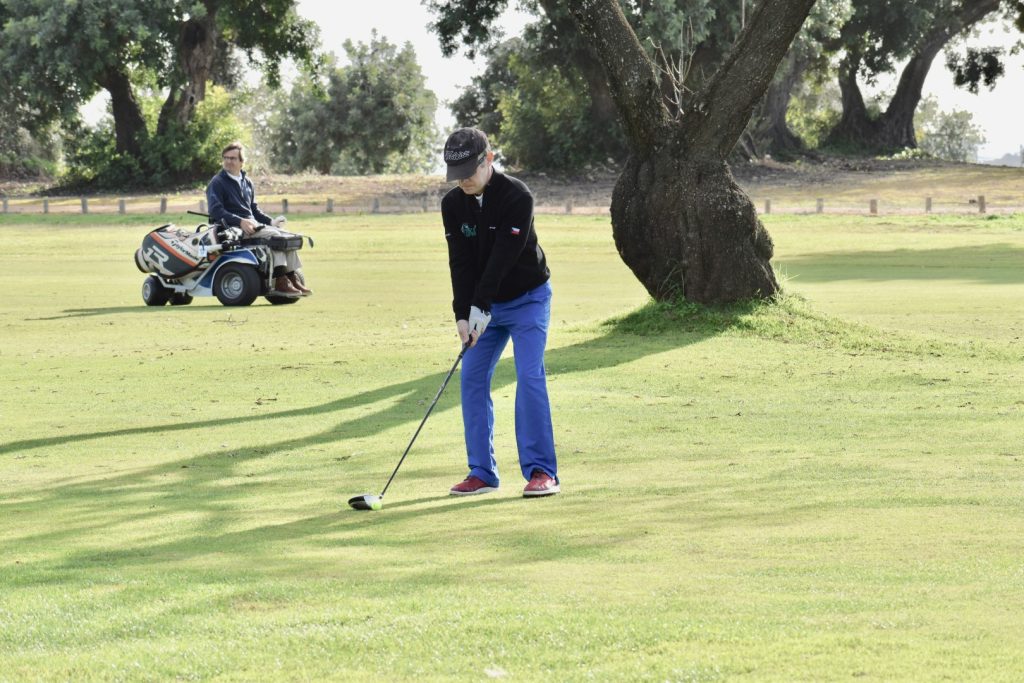 Aleš says now: "In my head I'm not disabled, maybe limited in some way and I think limits are good for everyone, even people who are disabled, because I can overcome them. My limits are a motivation for me."
His condition may have heightened his capacity to use his intelligence – he was beating adults at chess aged nine and studied at university while holding down a full-time job in computer software – all great for his career but not so great as he missed out on friendships with like-minded people.  Fortunately, growing up he had the best friend possible in his older brother.
The great news is that years later, through his golf, that camaraderie he loved as a boy is back and Aleš is one of the most popular players on the European Disabled Golf Association (EDGA) circuit. An EDGA source told us: "When others see the name 'Aleš Süsser' on the tournament draw sheet they know it will be a fun day!" The Czech golfer is not the most serious player, that is certain. "From my point of view golf is a non-competitive activity. Competing in golf is like competing in meditation, relaxation, friendship, fun. Not for me."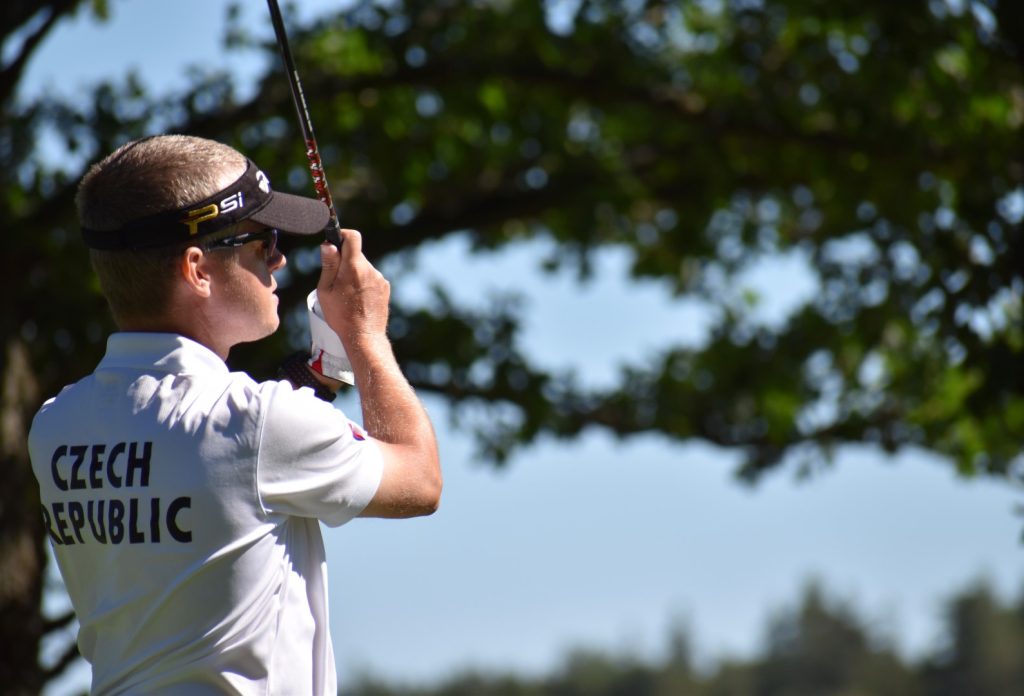 Instead, his golfing philosophy is simple: "I would say, number one, do not take anything for granted. Right now I have something, and a few seconds later I may not have it. So you have to enjoy it. This leads to number two: enjoy every minute of your life. Three, never give up."
He first tried and rejected golf 20 years ago. It wasn't for him with his non-conforming left hand. "Six years ago I was at another golf academy at my colleague's 50th birthday party. I saw a man hardly standing on his legs [after a car accident] on the driving range. He was very supportive and convinced me to try golf. I was full of doubts about my 'grip'. It was not a problem for the local professional coach. He told me: 'Nothing is easier, grip it as you can and swing. Golf is a game, golf is fun, enjoy it!' He encouraged me enough with his 150% positive approach…These few minutes changed my life a lot."
Aleš made a good decision to work with a mental coach as well as a swing coach. He explains: "My mental coach has changed my life more than my golf game. Because now I enjoy every minute of my life. The simple advice (on the golf course and in life) was that you must expect nothing, good or bad, which has made me more optimistic. Without expectations I am not disappointed.
"I am not a much better golfer in terms of number of strokes, but I suppose I am a better person now – keeping calm, enjoying every day, working for other golfers with disability and kids as an instructor and a golf events organiser. So, enjoy every minute of your life."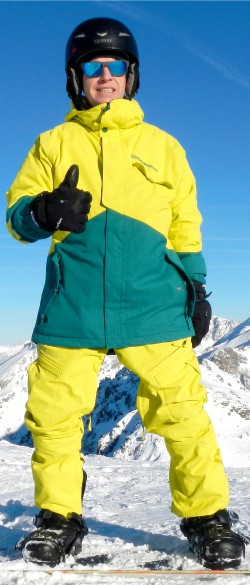 And Aleš is able to do that today. Happily married to Zuzana with two sons Matej and Jakub, he is managing to work a little less in the world of software and instead enjoying the ski slopes with his snowboard and the golfing fairways. Ales is also enjoying giving back to the sport. He is now vice president of the Czech Disabled Golf Association and helps spread awareness at home and abroad, while helping PGA coaches to deliver golf training sessions to golfers with a disability of all ages. He represents the CDGA at the key international meetings of EDGA while enjoying playing with his EDGA friends and in his fourballs with mates in the Czech Republic. His family are now all golfers too.
His advice to other EDGA players is: "You are not disabled, you are in some way limited. Try to overcome your limits and enjoy your journey."
Ask him about his golfing heroes and, apart from his coaching hero the legendary Ben Hogan, Aleš will say: "Everyone is a hero. I think that everybody is a unique hero in some area every time he or she overcomes whatever limitation."
Aleš concluded: "My big thanks go to my parents, wife, both sons and the rest of my extended family for their never-ending support, motivation and love.
"Importantly, I am very grateful, due to golf and EDGA, that I finally have friends. Not only in my home country but in Europe and around the world. Friends, friends, I have friends!"
Contact Aleš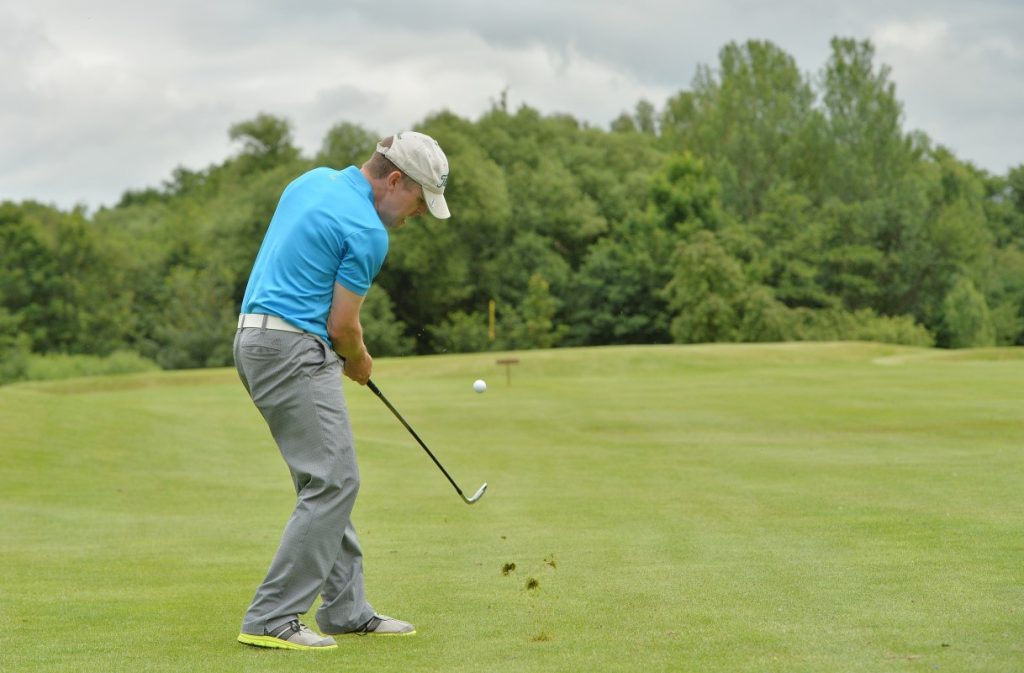 Facebook at www.facebook.com/ales.susser
NB: When using any EDGA media, please comply with our copyright conditions