Audio: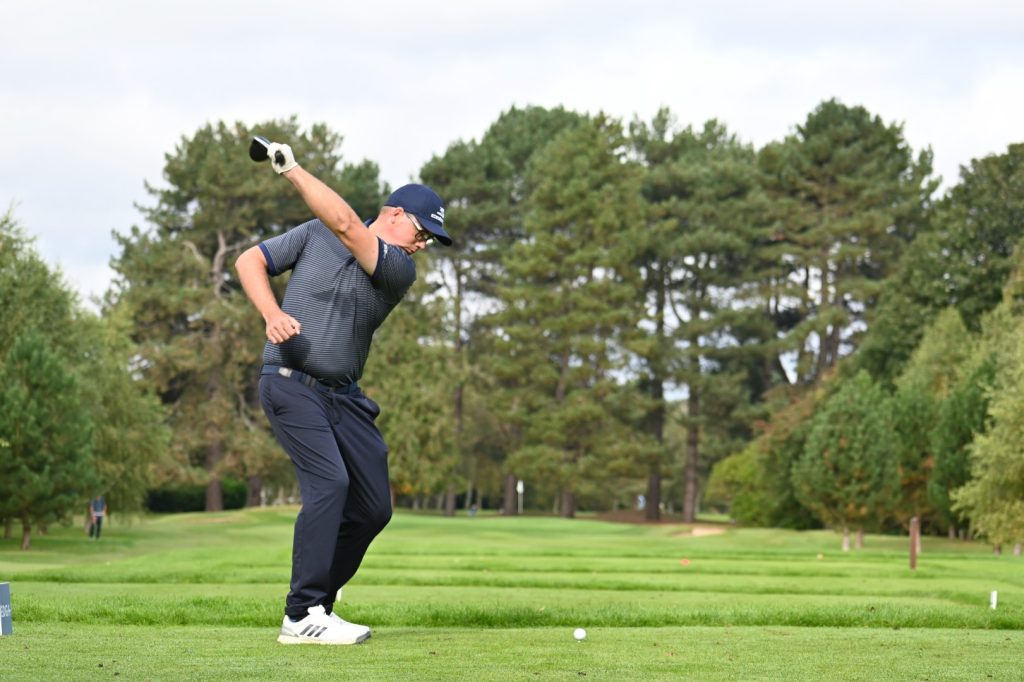 The ready, twinkling smile is there on the face of Graeme Mazur. He might have to search harder for the right word on occasion, but he finds it. Because of what happened to him as a boy his dreams of becoming a world-beating professional golfer stalled, but the way he now plays golf, one-handed, is something to enjoy watching. As his golf handicap continues to fall he is starting to look like a craftsman at work again, and is a seriously competitive player.
His golfing focus has changed, while he knows that golf has helped him significantly to recover from a life-changing head injury.
A hugely positive attitude for the game and for life in general is testament to a great inner courage that Graeme found to recover from his trauma with the help of a loving family. To be the best that he can be. And the smile, the dry humour and the glint in his eye makes people want to talk to Graeme Mazur. It's a conversation worth having.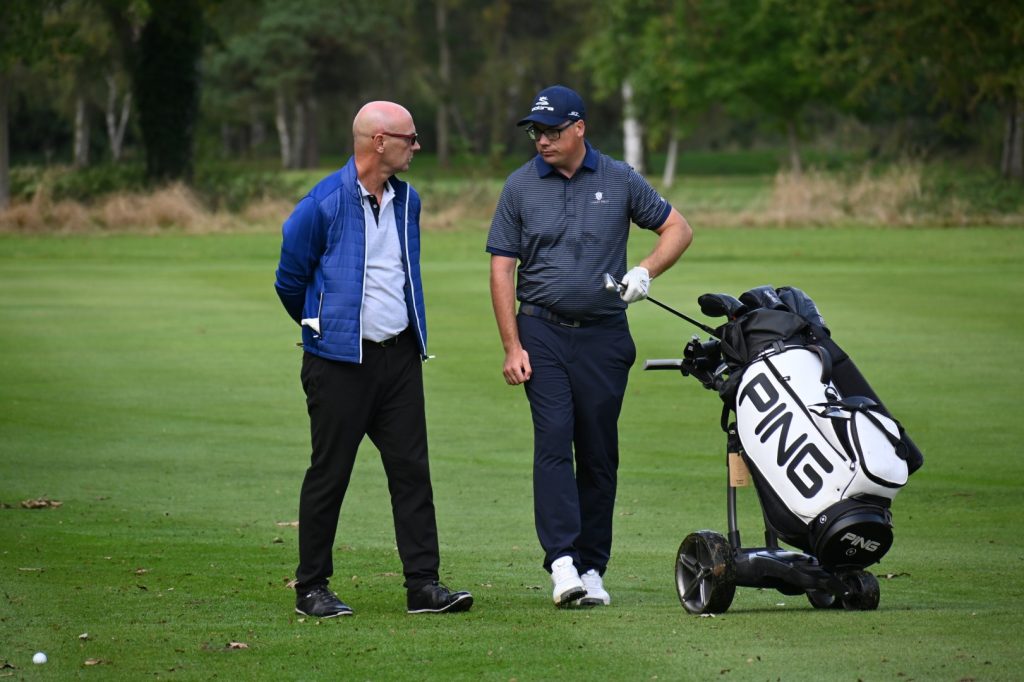 In the year 2000, Graeme was a 15 year-old who was aiming high with his golf. Through his enthusiasm and graft he'd got down to a 10 handicap, but the members at Tenterden Golf Club in his home county of Kent felt he was already better than this figure. He had the ambition of one day turning professional, possibly following his hero Lee Westwood on to the European Tour.
Graeme recalls that at that time, as for many young players, golf seemed like everything to him. He was one of those kids who would be at the club the whole day at weekends and the holidays, spending the money he earned from his newspaper round on bowls of chips and fizzy pop to keep him going on the course; playing 36 holes at a time, looking for tips on his swing in the pro shop and on the putting green, and enjoying a few nine hole matches with the club pro himself. He was poised to enter the Kent Golf Union's county coaching programme.
Graeme, now 37 years old, can tell a good story with a dry wit, and chuckles at the memory.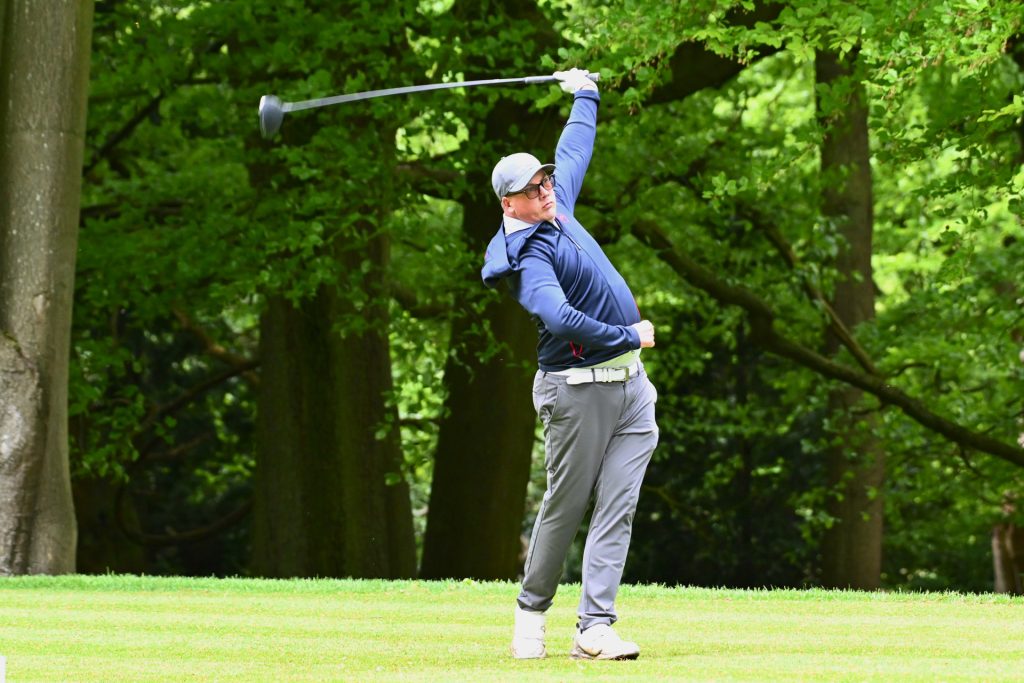 He says: "Every weekend from dawn till dusk… My dream was to become a pro. I played off 9.6 but the members at my golf club thought I should have been off two or three handicap. I loved just playing, always trying to get better."
Then, on Tuesday, January 18, 2000, Graeme set off for his morning newspaper delivery round at 6.30am on his mountain bike in High Holdern, near Ashford.
Exiting a junction at around 7.00am, a car hit him full on, Graeme flying across the bonnet, his head smashing into the windscreen. He was taken to the William Harvey Hospital in Ashford in a coma, and his family arrived in panic, fearing the very worst scenario. His injuries were numerous. Major trauma to the frontal lobe of his brain, a broken back, broken ribs, punctured lung, damaged right arm, fractured right ankle. It was decided he would be transferred to King's College Hospital in London (the leading centre for head injuries). As he lay in the coma, the ambulance was required to drive slowly and Graeme has since been told that junction 10 of the M20 had to be shut for a time to ensure his safe travel.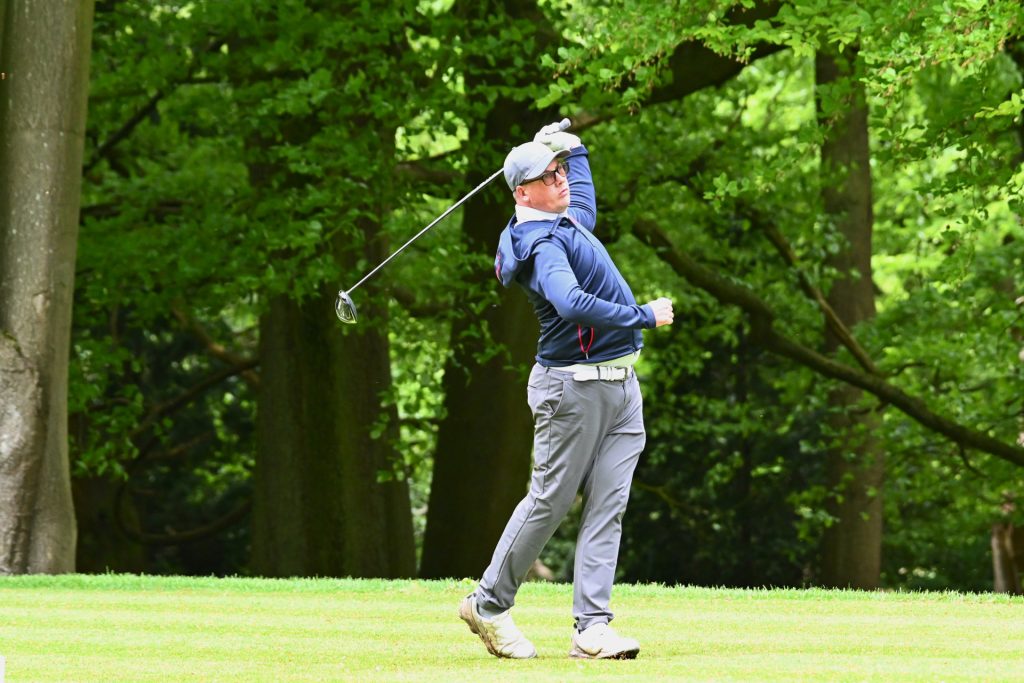 Graeme tells us: "My impairment is that my right hand side is semi-paralysed due to the car accident. I was doing a paper round and I pulled out on a blind junction and the car hit me.
"When I was in the William Harvey, my parents, who were great under the circumstances, they really were, my whole family were – they met the doctor and he said, 'Have you told your son he will never play golf again; have you told your son he will never walk again?' When my parents told me this later I was so angry, and that gave me the motivation to prove them wrong."
He was so close to death, he heard that doctors considered turning off his life support, but his parents refused and continued to hope. Friends and family rallied round to support Graeme. "They were great, they all came and saw me at King's College Hospital, and my family, I couldn't praise them enough."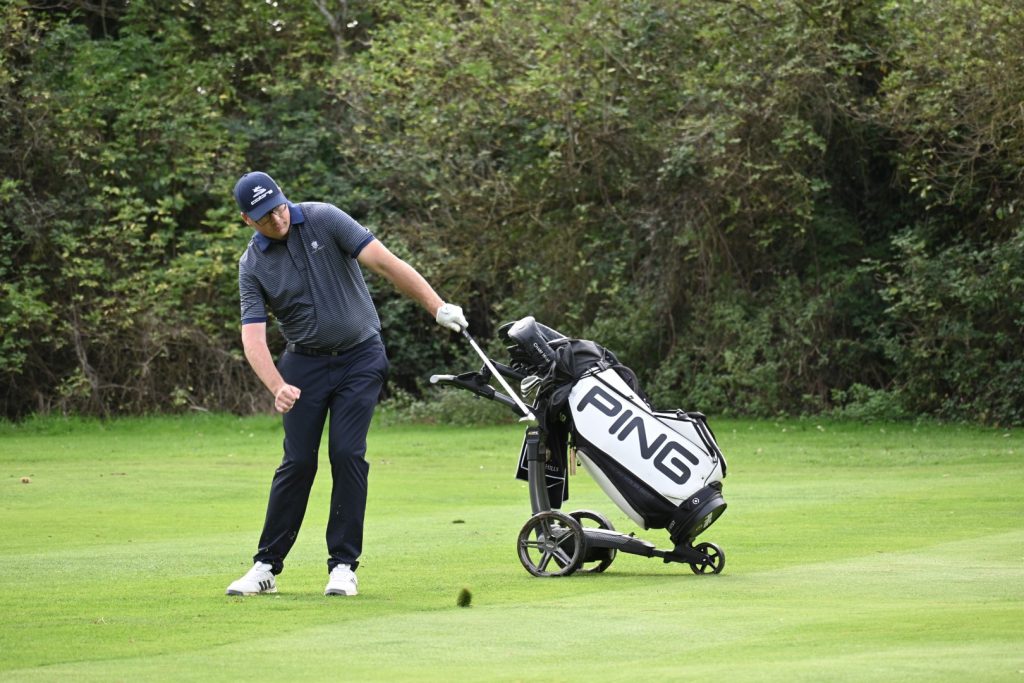 In his interview Graeme, with a mischievous chuckle, joked that he would now like to find the doctor who predicted him not walking again, maybe find him playing on a golf course somewhere, and show him how well he has re-learned to play golf, how his positive attitude, playing with one arm, had bettered the doctor's depressing prognosis.
Graeme would spend a total of six weeks in a coma before becoming conscious again. As he lay in the ward he could not remember the accident at all, nor the 18 days before it; his first memory being a millennium new year's eve party.
Graeme was then moved to Chailey Clinical Services in East Sussex, south of London, where he would have to work with specialists in rehabilitation for around 13 months to gradually regain vital functions, and learn again the movement skills and work on his speech, mental concentration and thought processes. The damage to the frontal lobe of his brain means that even today, decision making, planning ahead and keeping cool under pressure, can all be highly difficult for him. The brain injury also led to partial paralysis of his right side, making many tasks extremely difficult, which is why those who watch this golfer today will see a one-handed player rather than a two-handed player, albeit with a good turn and a fine follow-through as he strikes the ball.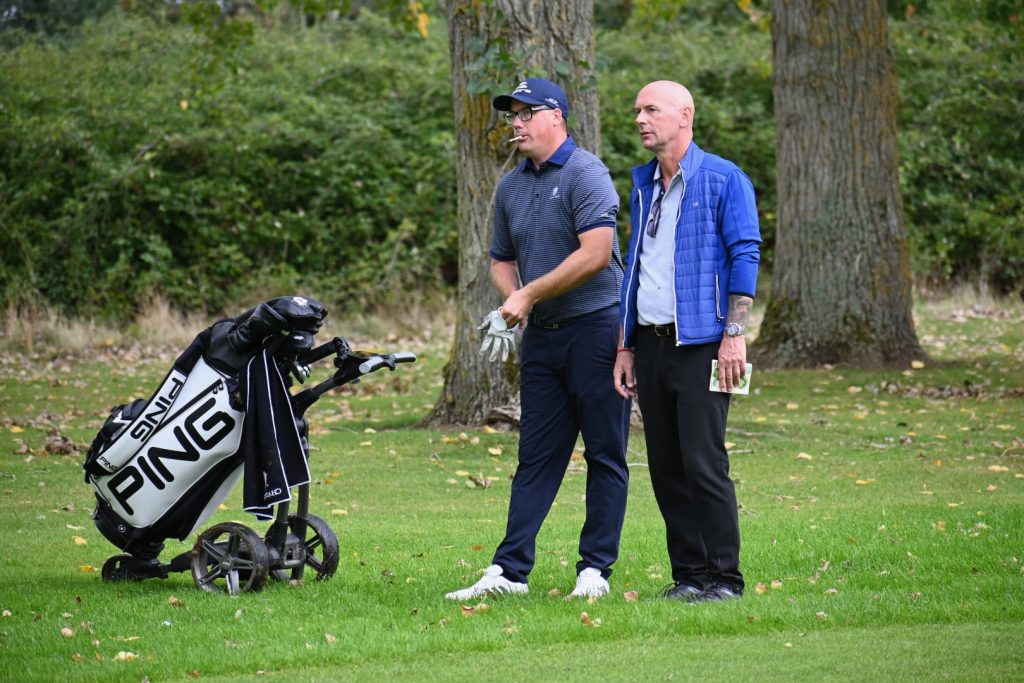 Back then, all the rehab was highly stressful to begin with and even when progress was made, improvement was very slow but steady; Graeme working every day for a year towards his mental and physical recovery. "When I went there all I could do was say yes and no, I couldn't do anything. I couldn't stand up, I couldn't walk."
He adds: "It was really frustrating, especially when all my friends were playing golf and I couldn't. It killed me, and watching The Open in my rehab unit, that was such… that hit me, but in a positive way because this motivated me even more to get back on the golf course. It was gradual. Every day I could see a tiny improvement.
"I'm now semi-paralysed but I can walk, I can walk round a golf course for example."
He continues: "I can use my hands together sometimes: take when I'm eating a steak for instance, I'll use my right hand to stab into the steak with the fork and use my left hand to cut it."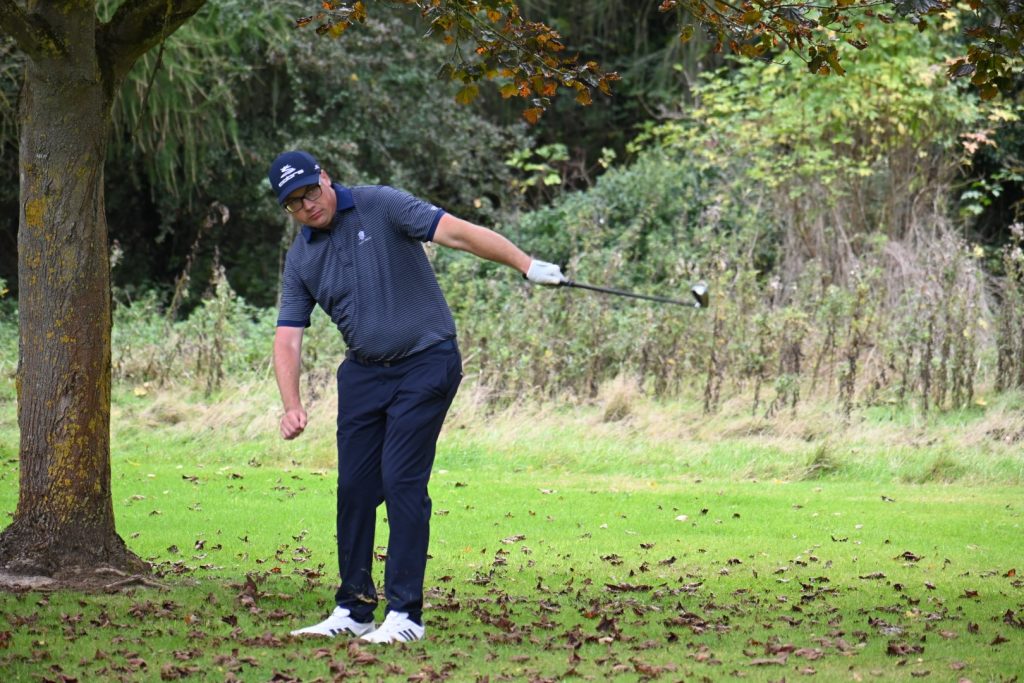 When he was in hospital, someone had taken the trouble to write to Lee Westwood and the then rising world star sent the youngster a signed golf cap bearing an encouraging message of support. This Graeme has treasured and it was again a huge motivator to get him thinking about golf again, something to dream for in all those months of rehab. Another factor in his rehabilitation was the great support from his school friends and, critically, the support of the teachers.
"I was at Norton Knatchbull Grammar School for Boys, and towards the end of my stay in rehab, the head teacher came up there to the unit, which was awesome. They accepted me back into the school, but two years below my actual age group… But I took a limited amount of subjects: I took five GCSEs, but golf was still embedded in me."
His family remain key supporters. Sisters Maria and Kiri dote on Graeme. Parents John and Jenny are both former Geography teachers (now retired), not a subject Graeme was excited by; he knows where key destinations like St Andrews and Augusta, Georgia, are – but he leaves the maps to others. Graeme was able to study accountancy in college and he chuckles again when he informs you that he passed a health and safety certificate, something that he seems to think is a little ironic. Golf remains his chief focus for now as he considers the future.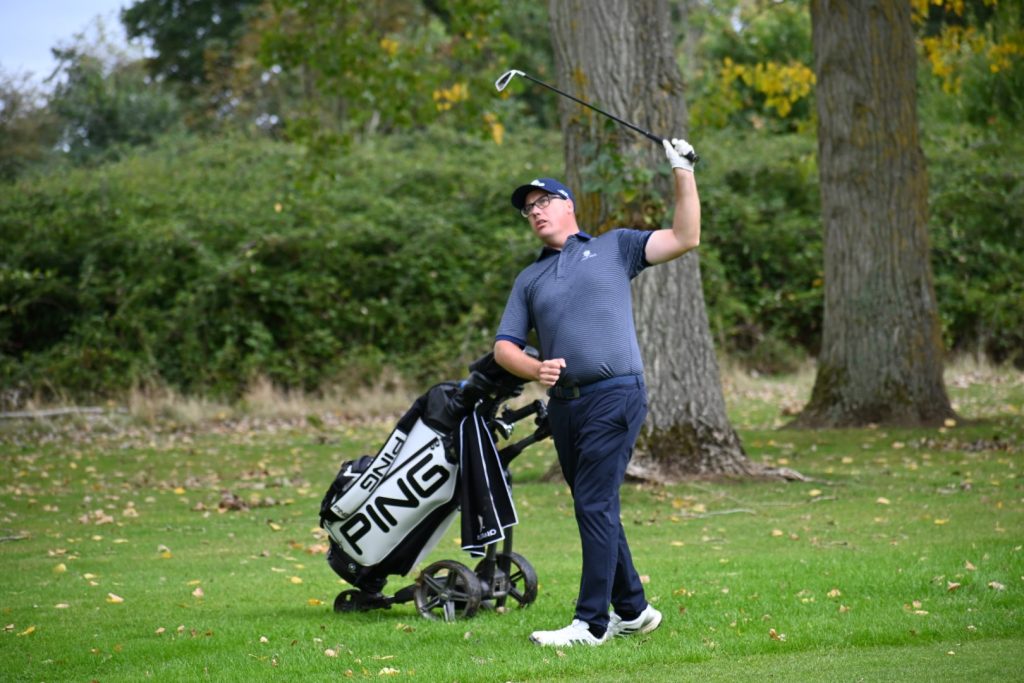 Life has changed for Graeme Mazur but you only have to spend half an hour in his company to be uplifted by his positive approach and be engaged by his laugh; as his humour and philosophical outlook is sprinkled into the conversation. 
Sometimes he'll pause to recalibrate the words he needs, but he gets there. Thought processes are not clear every time on the golf course however, due to the legacy of the injury.
"This involves decision making, problem solving, thinking ahead, which in golf is a great asset to have, because you've always got to think ahead," he says. "It's getting better, it's not like it used to be but it's getting better."
While golf has challenged him in this area, its focus clearly helps him on the mental side. By encountering these issues on the course, he works every day he plays to improve matters. Just as he did in rehab.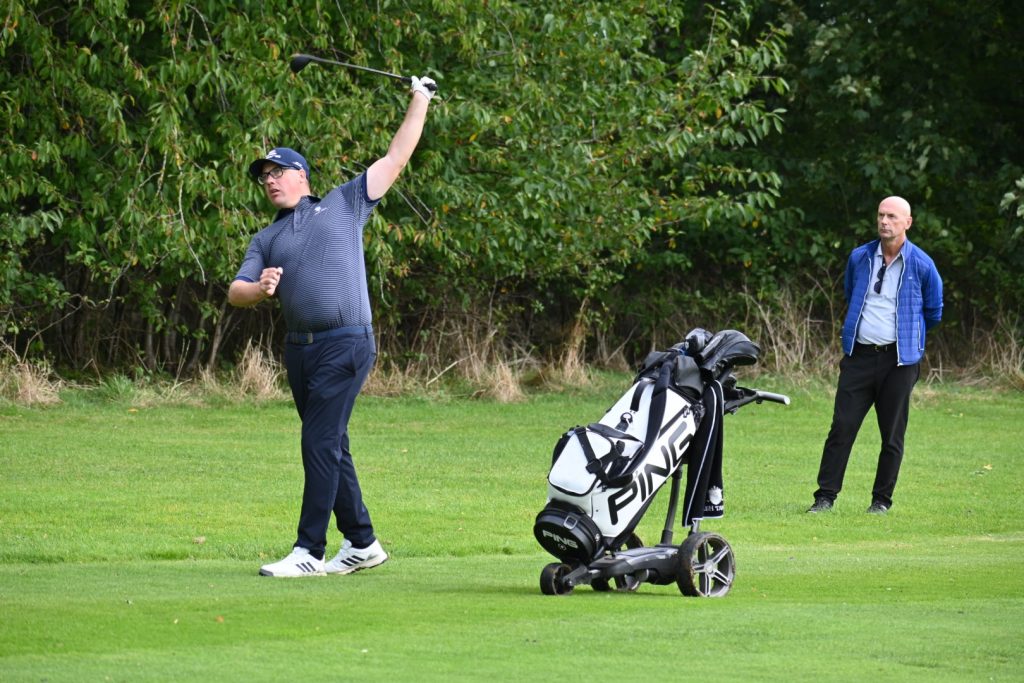 When making his comeback in golf, Graeme started swinging with two hands but he felt his right arm was flailing, and he was taken on by a Kent disabled golf specialist, Gary Bason, who he describes as "absolutely superb". Then he moved on to Pachesham Golf Centre, helped by Karl Spurrier (who is now a coach based at Leatherhead GC). Graeme thinks the world of Karl and he remains his go-to coach.
By the time they met, Graeme continued to address the ball in a right-hander's stance but had started using just his left arm (with a 'back-hand' strike), which he describes as the "world's best idea", even though it was tough to start with as he was "topping, shanking, with a few air shots thrown into the mix".
"But the part of my game that was worst before my accident is now my best, putting. I was absolutely shocking at putting, dire, before my accident, but now, great."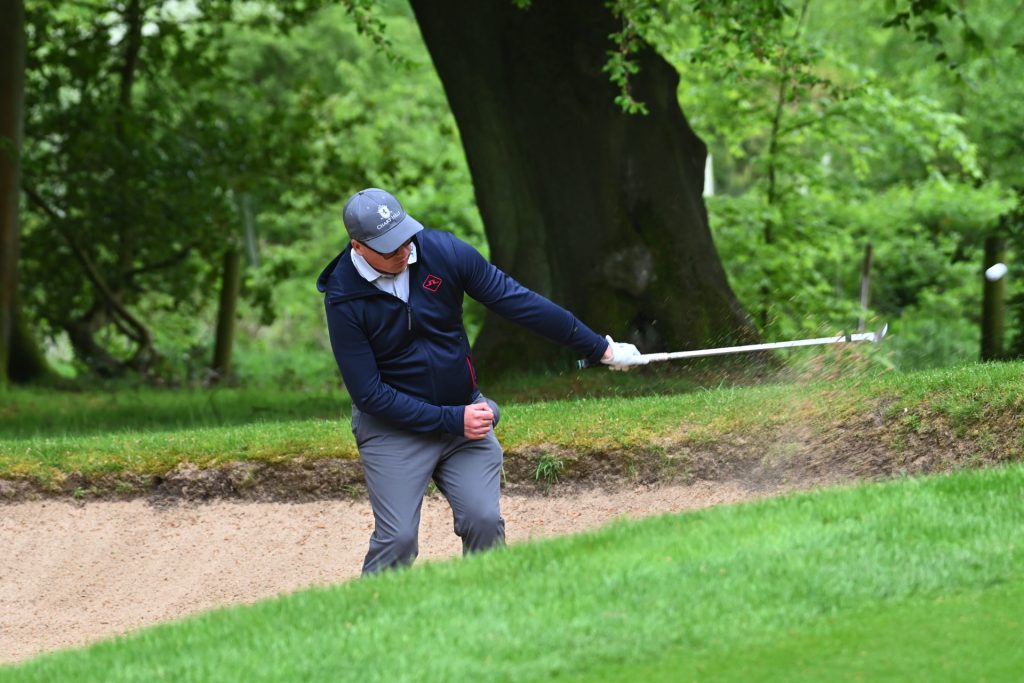 Graeme also putts one handed, and this and his wedge play are perhaps his strengths on the course at present.
Because of the nature of the injury, golf offers him mental and physical therapy and excellent social connections (he switched clubs to Chart Hills GC in Biddenden, Kent, back in June, and loves it there). Some time ago, he also earned his PGA Level One coaching badge, so he can help others to coach the game.
This year, Graeme has become more motivated than ever. When he moved to Chart Hills, his handicap was around 22 and he set about building far greater all-round consistency. Graeme plays or practises five or six days a week and at the time of writing plays off 15.6.
"I've still got to work hard, I go down to the practice ground at Chart Hills, I practise hard. My long game is pretty good, I've got to keep on practising my short game and my driving."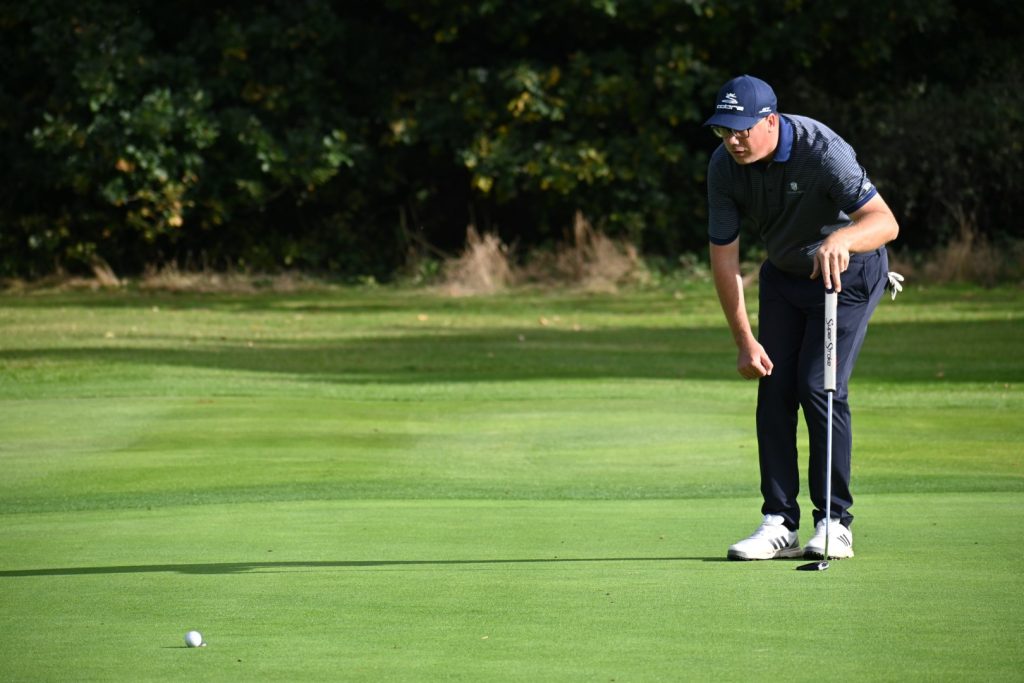 Another key motivating factor towards his improvement has been the desire to compete in golf tournaments for players with disability, on the one hand in England Golf's English Disability Open (he won the Stableford trophy this summer), and also in a number of EDGA tournaments. He has climbed up the World Ranking for Golfers with Disability (WR4GD) and was in the world top 20 in the Stableford division, which qualified him for this September's RSM European Play-off Series, where Graeme was one of 16 EDGA golfers who played in the final at Stratford-on-Avon Golf Club.
Graeme said he has loved both the competitive spirit and camaraderie of these events.
"They're great. I may be naive but I didn't realise you could play with one hand – except me – I didn't know you could play with one arm, one leg, no legs, with a paragolfer that can pull you up. It's like 'wow!', you can play golf no matter what disability you have actually got, which I think is another awesome thing."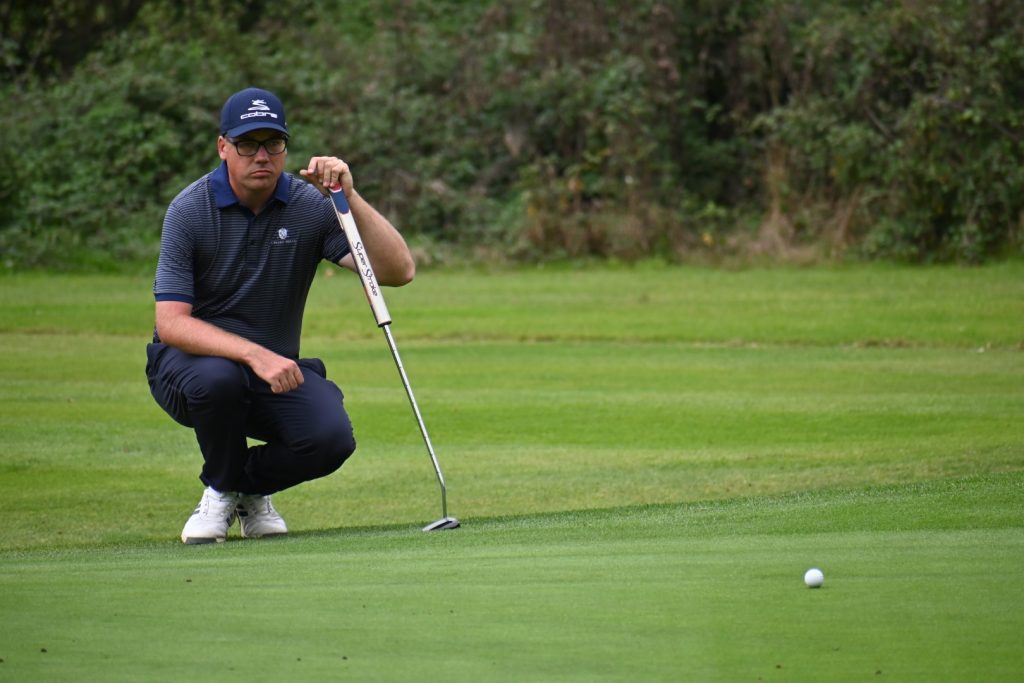 Graeme appreciates how the tournaments lead him to a greater understanding of the emotional and practical lives of each of his fellow players.
He explains: "The way you can learn about other disabilities and you can ask people about the conditions that they've had, because every single disability is different, and you can ask questions.
"As a sport there are eight year-olds playing and 80 year-olds playing; it doesn't really matter, that's the great thing about golf. And also due to the handicap system, everyone is on a level playing field."
This inclusive message, from EDGA and all supporters of golf for the disabled, is great for making the whole game more inclusive and welcoming, says Graeme.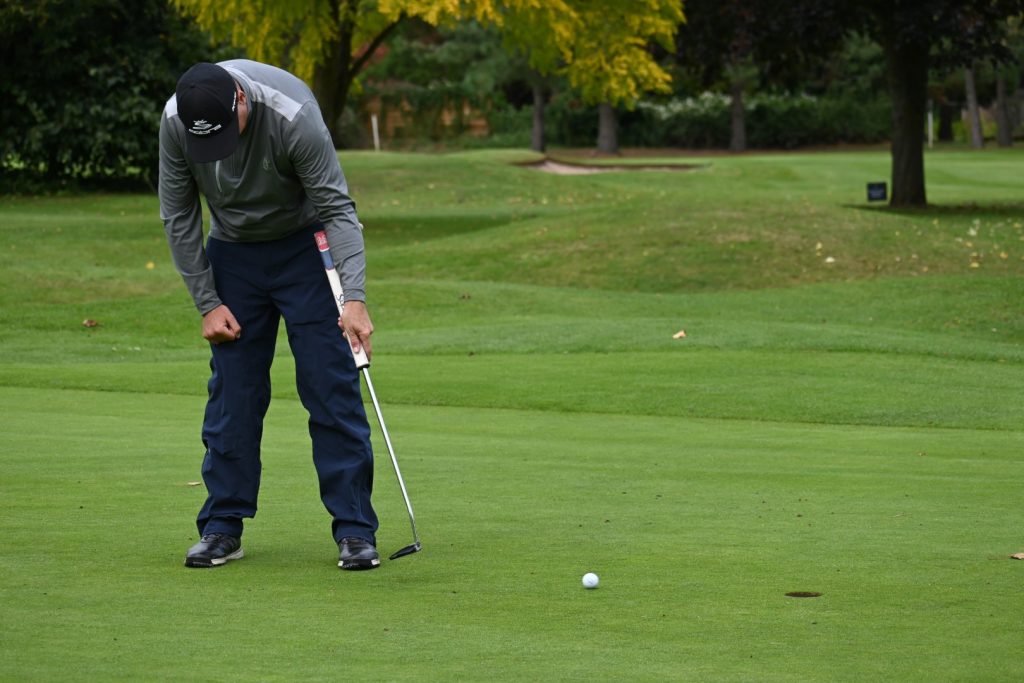 "100%, totally, I know many people with a disability play golf and that is what EDGA is great for, to help golf to be made more open to a more inclusive set of people. I think it's awesome."
Graeme was talking to us during the RSM Play-offs. He had qualified in the Stableford division of eight players and had just enjoyed a 6&4 win in his quarter final (he would go on to the final where he would finish runner-up after a close match to Miroslav Halmo of Slovakia).
In the clubhouse Graeme was cheerful and friendly company to the players from across Europe and in interview he would be philosophical on both how golf can never be mastered and why as a sport it can be so good for those who play.
"This is really funny but golf can only ever be 'nine out of 10'. You can always do a little bit more to improve. What I do, I always stand on the first tee and I say I'm going to beat this course today. But there is always one thing in golf you can't beat and that is the golf course."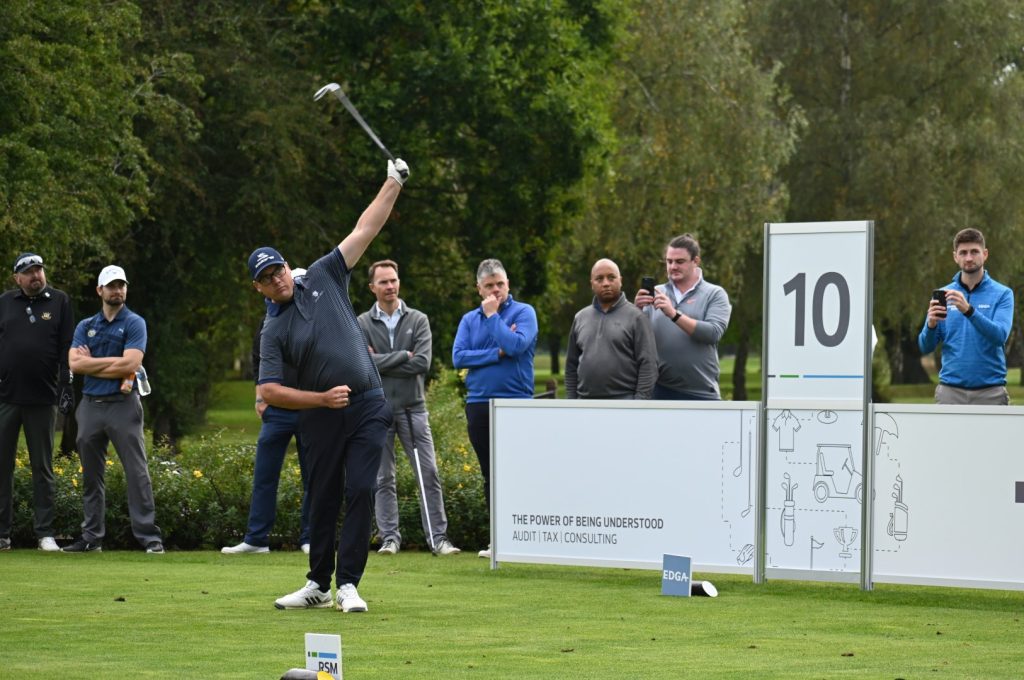 Asked what advice he would offer a family who might have to cope with a similar injury to a son or daughter, Graeme believes encouragement is the key to building confidence.
"My advice to the family would be, whatever he/she chooses to do in life, be it work, sport, and I'm thinking golf in particular from my point of view, anything, just back them. Back them, because they don't actually know what their child is capable of. Pull off the reins and let them do what they want to do."
Graeme adds: "Sometimes they think, no, they can't do that, but they actually can do that and do it better than most people."
Graeme in part puts his outlook down to the work he has done in recent times with his psychologist Walter Busittil, gaining further strength as he looks ahead.
"Walter is such a cool guy and everything he says leaves me with more positive thoughts."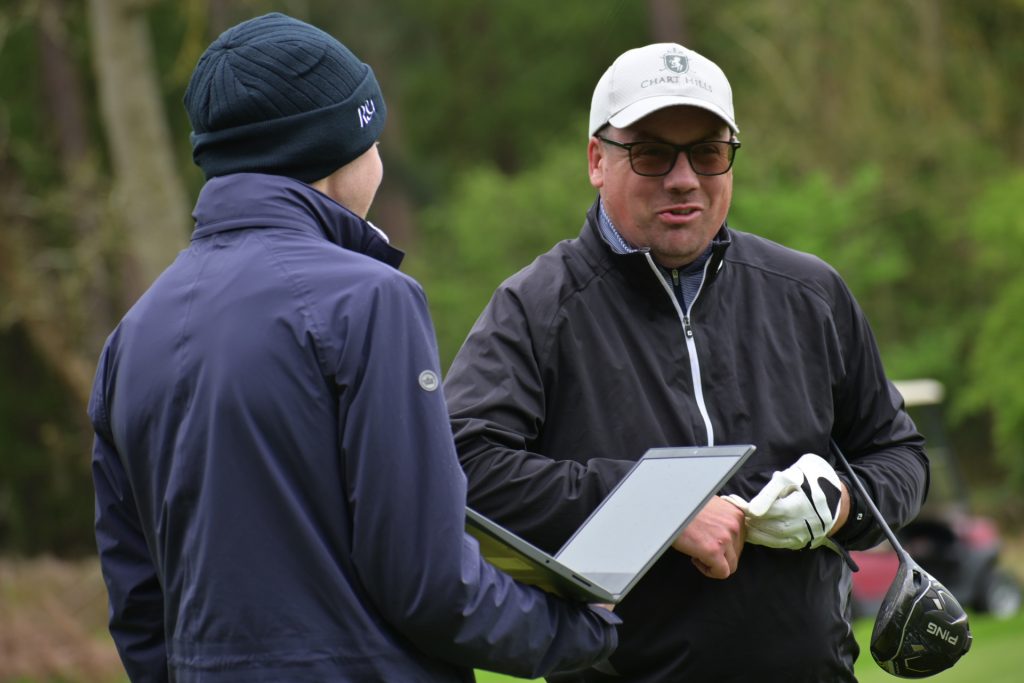 Graeme remains ever grateful to his family, his coach Karl Spurrier and also his new, extended group of friends at Chart Hills Golf Club. "My Mum, Dad, my two sisters especially, because without them I could never do this. And I'd like to thank all the staff at Chart Hills for backing me in all these events."
For 2022 Graeme has specific aims of improving his accuracy with all clubs in the bag and to get down to a 10 or 12 handicap. He also wants to get as high up the Net category of the WR4GD as possible so that he might compete for a place in possible EDGA-DP World Tour events, where players with a disability share the same playing ground as some of the world's most famous players.
Graeme says learning golf is all about persevering, working a little every day. This he had to do every day of his year of rehabilitation but also onwards from there. Every day. That's all you can do, he says, persevere. And, if you can do this with a smile, the odd chuckle, with a glint in your eye, people will want to hear your story.
 Contact EDGA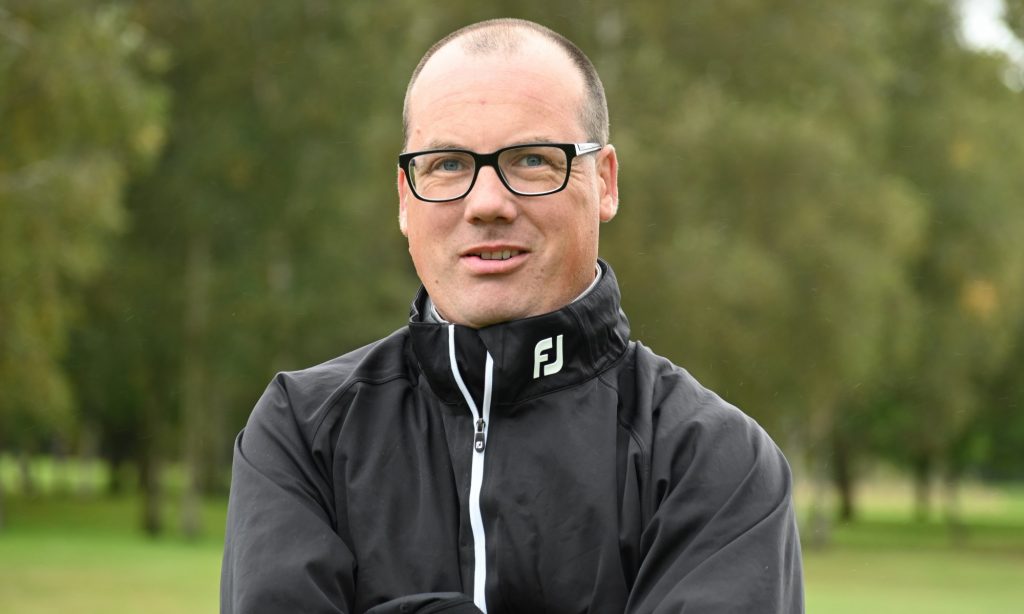 NB: When using any EDGA media, please comply with our copyright conditions