Audio: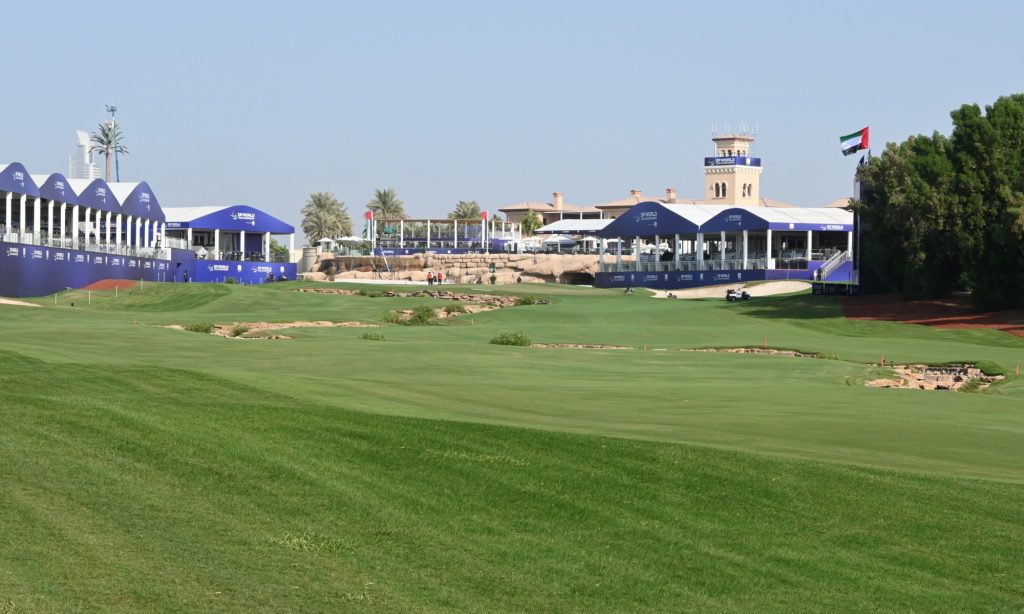 Eight leading golfers with disability are competing for one of EDGA's most prestigious titles in Dubai this week – but in doing so they can raise the profile significantly for the game itself. Golf needs new audiences and the players involved can actually showcase the benefits of the sport to thousands of potential new players with a disability. It's part of a great opportunity for all in golf: one worth taking.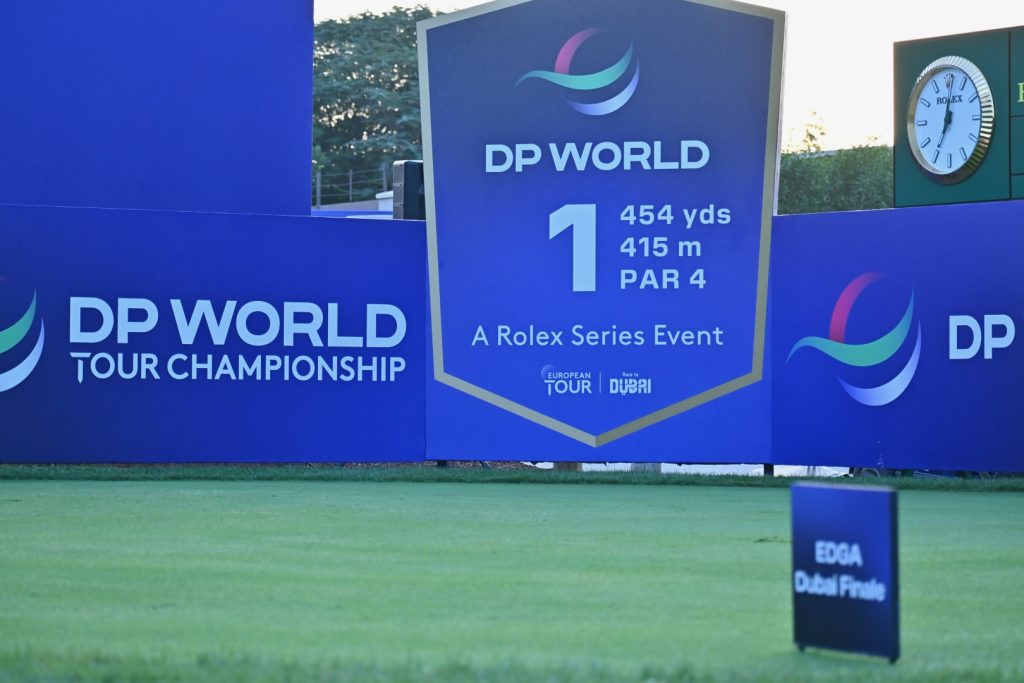 The eight EDGA golfers have qualified to play in the EDGA-European Tour Dubai Finale, the 36-hole tournament that will run alongside the European Tour's DP World Tour Championship at Jumeriah Golf Estates (November 18-21). This is the final Rolex Series event of the year: the showcase could not be bigger.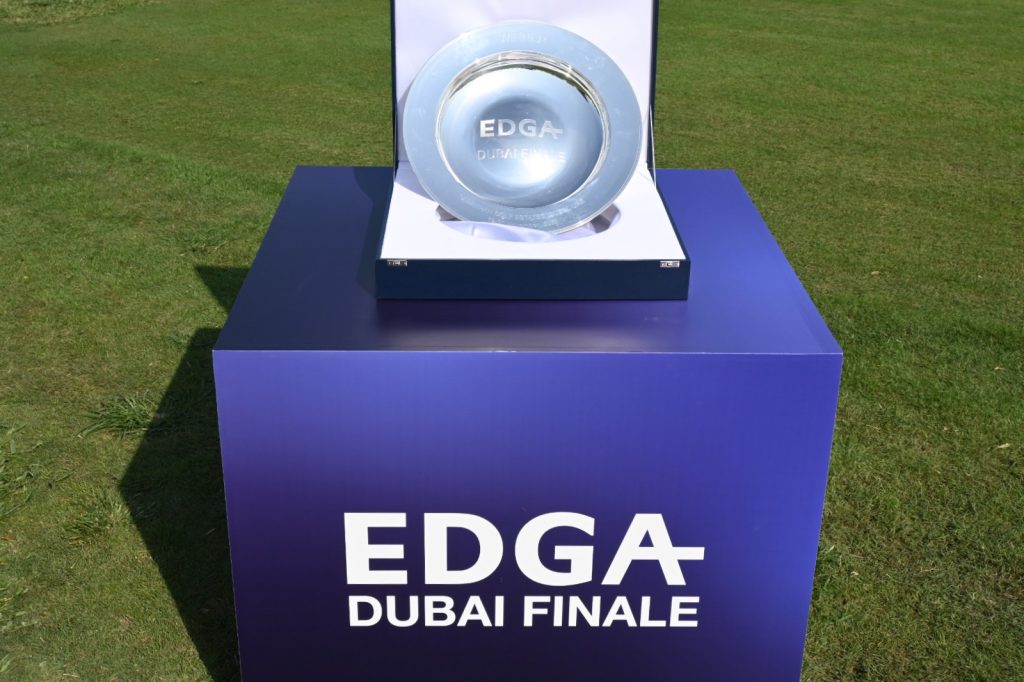 The European Tour, one of EDGA's leading supporters, is staging this two-round finale after staging four European Tour backed EDGA events held earlier this summer, these being the EDGA Cazoo Open in Wales, the ISPS HANDA World Disability Invitational presented by Brendan Lawlor in Ireland, the EDGA Hero Open in Scotland and the EDGA Cazoo Classic in England.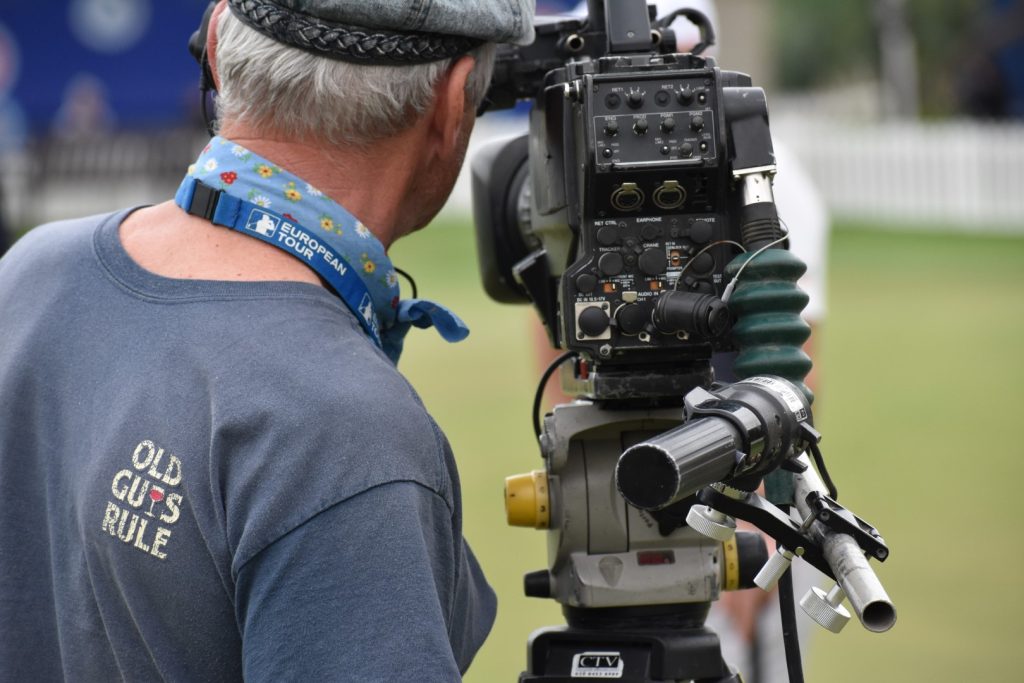 Our regular podcast listeners may have heard of some of these players. They are – in order of latest World Ranking – Kipp Popert, England (Ranked 1), Brendan Lawlor, Ireland (2), Chris Biggins, USA (4), Kurtis Barkley, Canada (7), Tomasso Perrino, Italy (8), Adem Wahbi, Belgium (16), Mike Browne, England (19), and Felix Norrman, Sweden (25).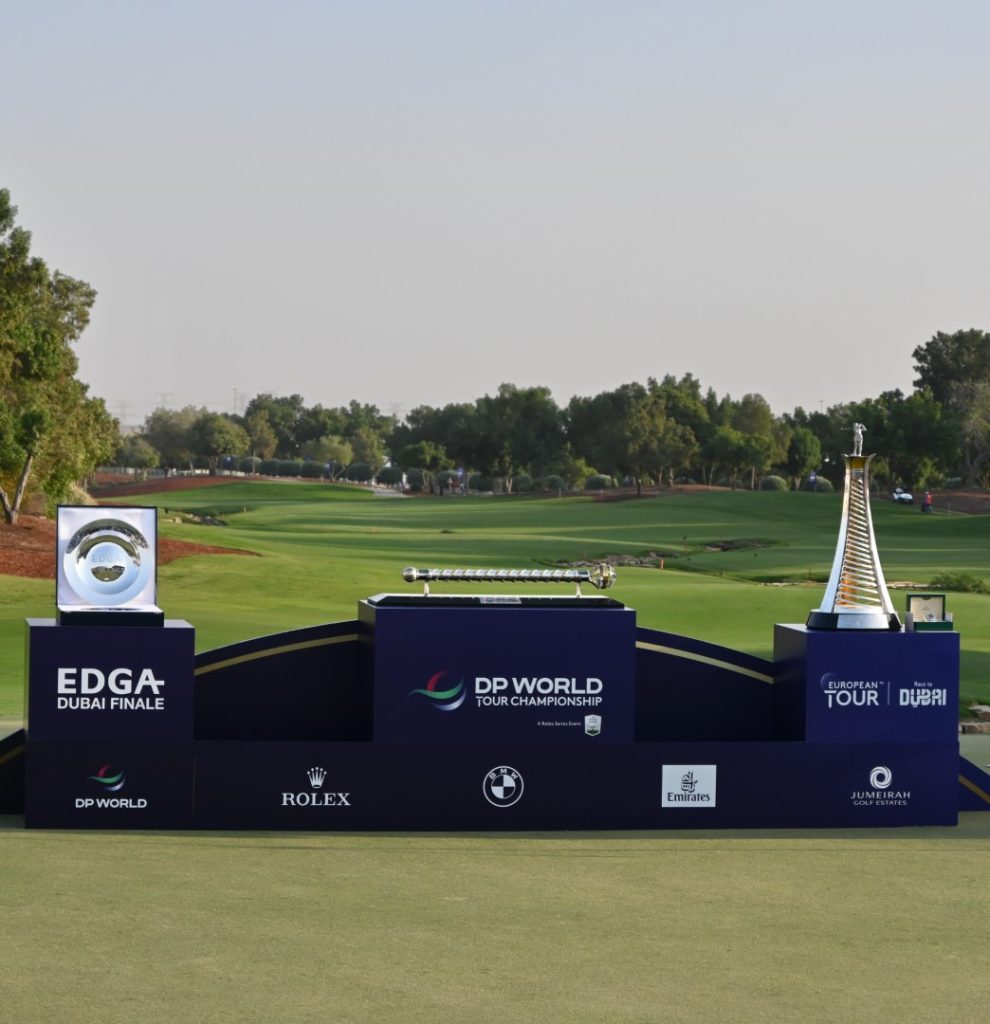 They have qualified for the finale through their position on the World Ranking for Golfers with Disability (WR4GD) and their performance in the above mentioned tournaments this summer.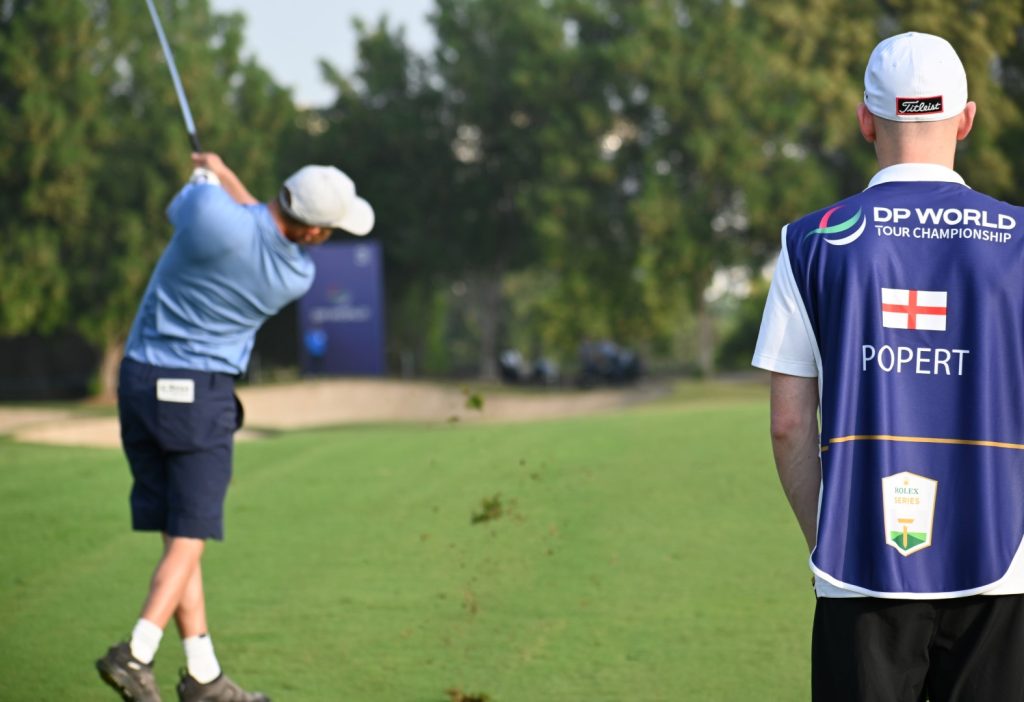 However, to win through to the Dubai Finale, it has not been all about this season by any means. Each of the players has had to fight intensely personal battles to reach the top of their game. Each one is a fantastic advertisement for inclusive golf. The standards are also very high. The players' golf handicaps range from +4.1 to 0.8, teeing it up with a range of disabilities including congenital and acquired impairments.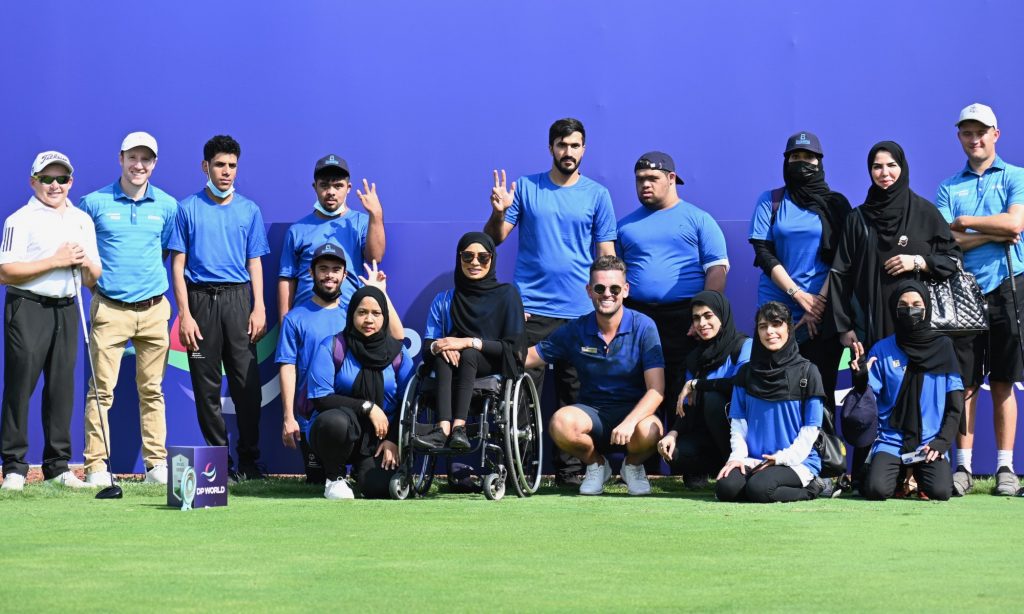 Pause to reflect on that hard work but also getting past the barriers of their impairments. There is therefore much personal pride involved, but spend time with any of these players and you are also very aware that they feel they are part of a real, positive change – their great play in the last 24 months or so is putting golf for people with disability on the world map. They are showing others the way. If when they play at this level they catch the attention of someone with a disability, who may be looking for a new challenge, or just healthy exercise, or rehab, or more social life; a lonely person's life can change completely through a welcoming golf environment.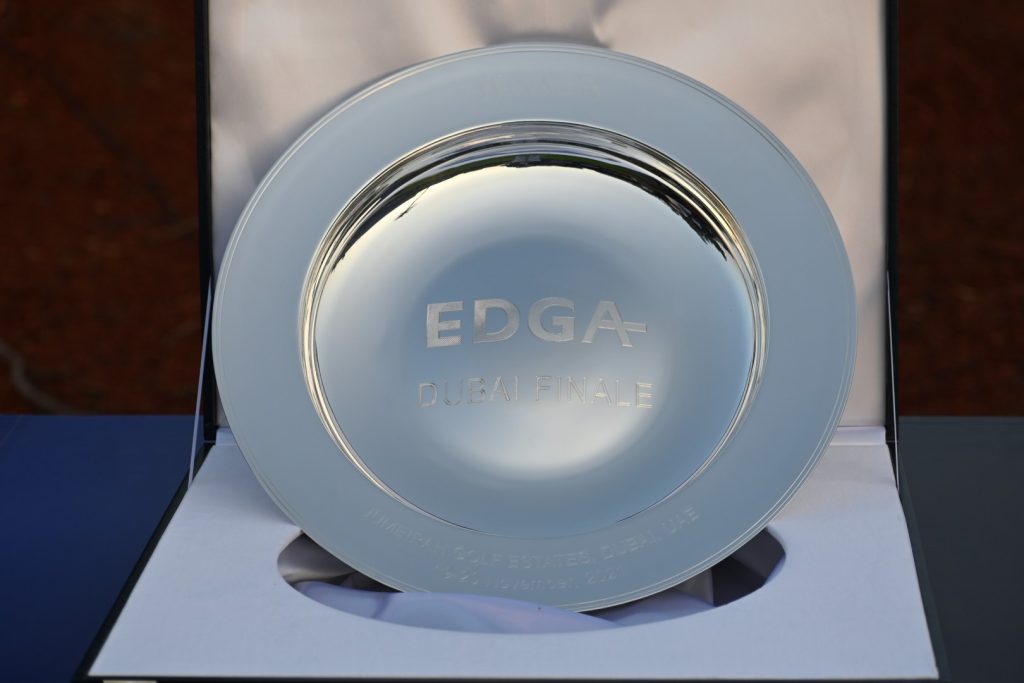 When these players tee it up in Dubai… they are the forerunners in a combined vision between EDGA and European Tour. You need top players, role models to open the doors to others. We shouldn't underestimate this.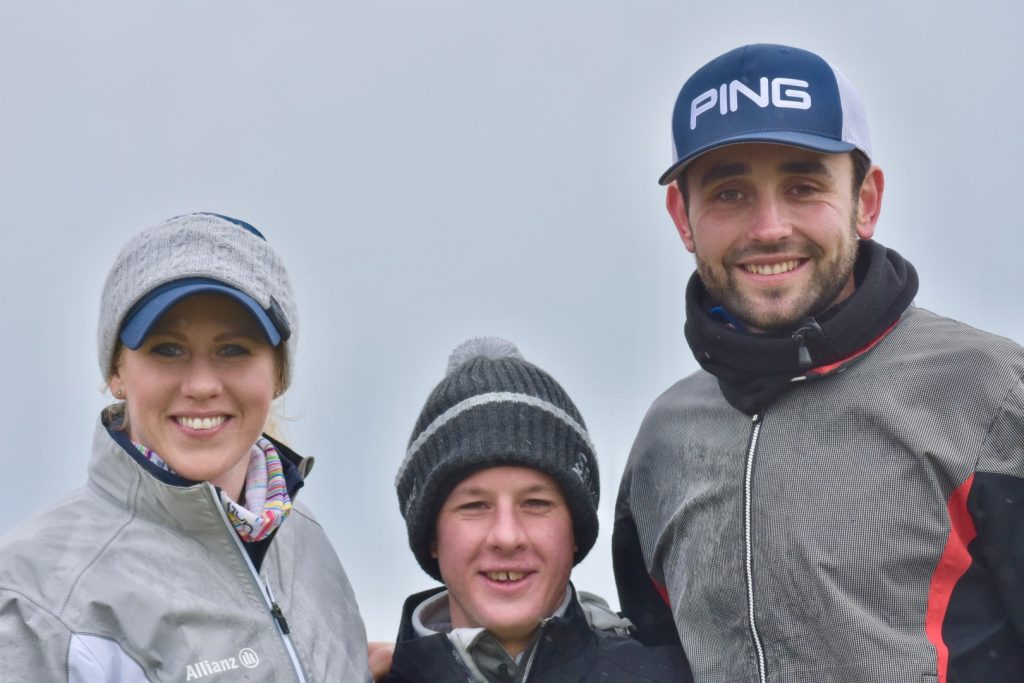 Momentum increased at Hillside Golf Club, Cheshire in England, in 2019, when three EDGA players were invited to play in the Pro-Am of the European Tour's British Masters. Juan Postigo Arce, Caroline Mohr and Brendan Lawlor were a phenomenal trio supported in their match by tour professional Paul Waring (who has since become an EDGA ambassador). That the players rose to the occasion is an understatement and along with lots of social media excitement Juan Postigo was featured on the back page of the Daily Telegraph, pride of place. Importantly, Juan and Caroline also supported an EDGA trip to the North West Spinal Unit in Southport that week to introduce a group of patients there to golf for the first time; development work EDGA seeks to do whenever a key tournament is played.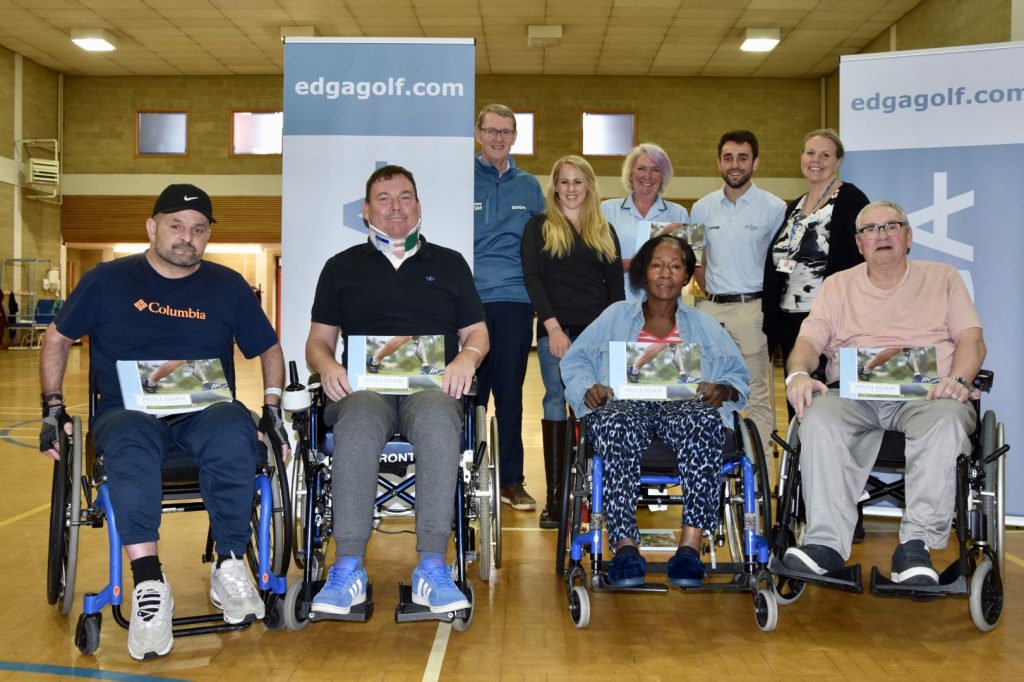 If this was a breakthrough, further great progress has been made this year during the EDGA – European Tour tournaments. Players Adem Wahbi and Kurtis Barkely would both find themselves starring on Sky TV, showing their best golf moves and interviewed by former tour star Rob Lee, while Kipp Popert, fresh from winning the EDGA Hero Open in Scotland with a stunning round of 66, would be interviewed in The Guardian newspaper to tell his own story.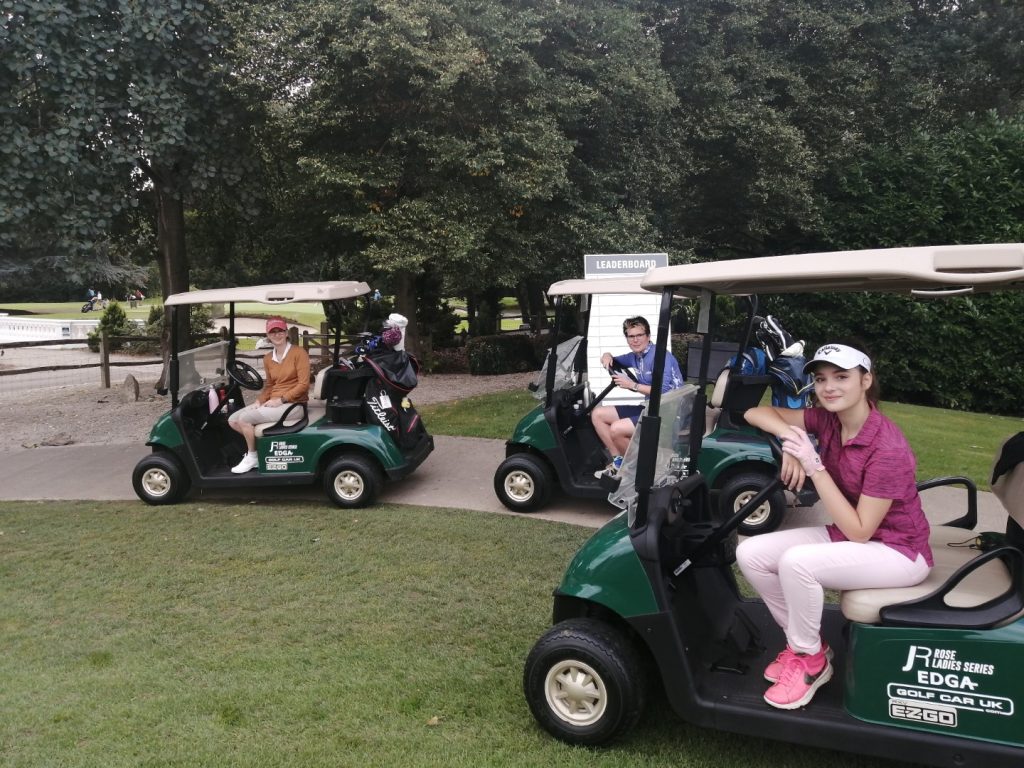 Meanwhile, in events like the Rose Ladies Series and the Italian Open this summer, EDGA's women golfers have also been attracting highly positive publicity. Solheim Cup star Alice Hewson and European Tour favourite Andy Sullivan are also sporting the EDGA logo on their golf bags or clothing in high profile events. The inclusive message is getting out there.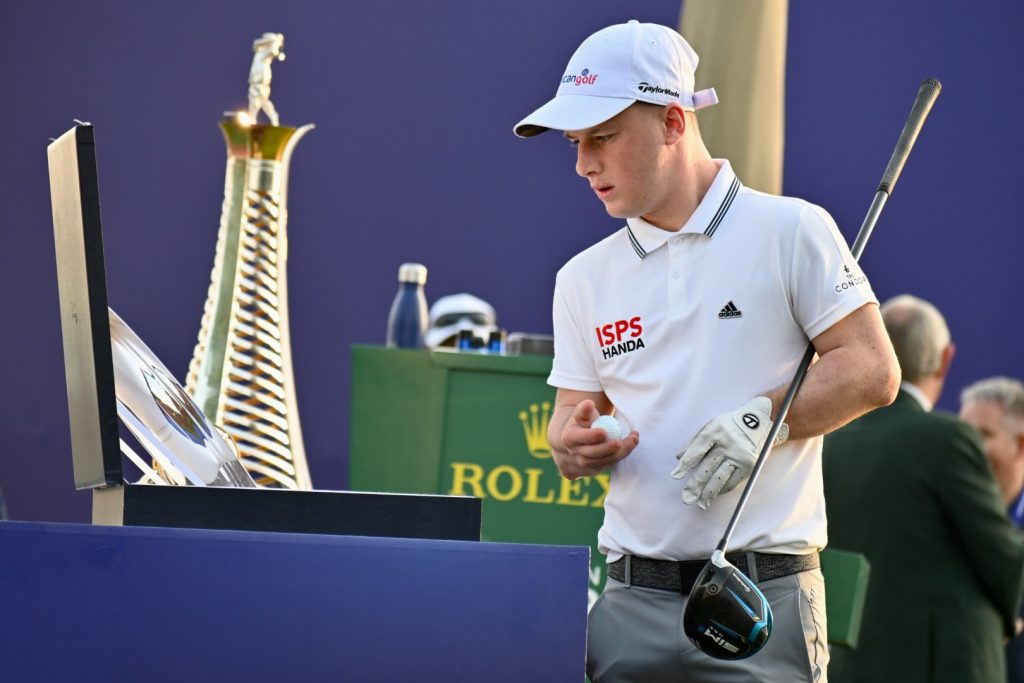 So even though the eight players in Dubai will be only focused on one thing: winning this end-of-season finale, each one is very much aware of how much golf has empowered them and how inspiring they can be to others who may have a disability or illness to contend with.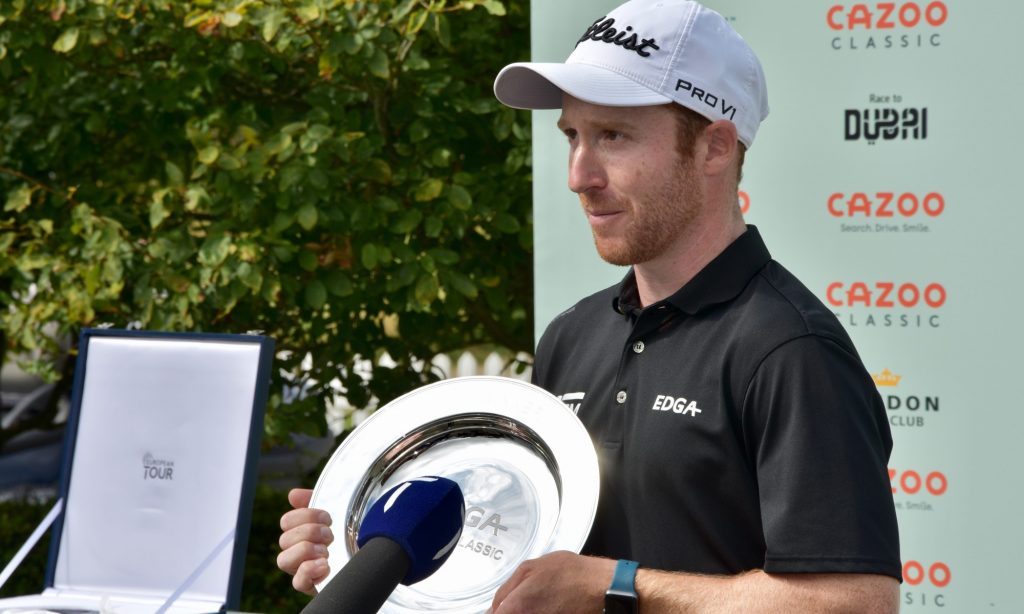 For example, Chris Biggins (Ranked 4) has cerebral palsy: this affects his leg muscles and has produced a lordosis (spinal curve) in his lower back. Apart from making himself a fine skier, he is a respected PGA of America golf coach, and passionate about developing his club's junior programme in Birmingham, Alabama. He won this summer's EDGA Cazoo Classic at the London Club.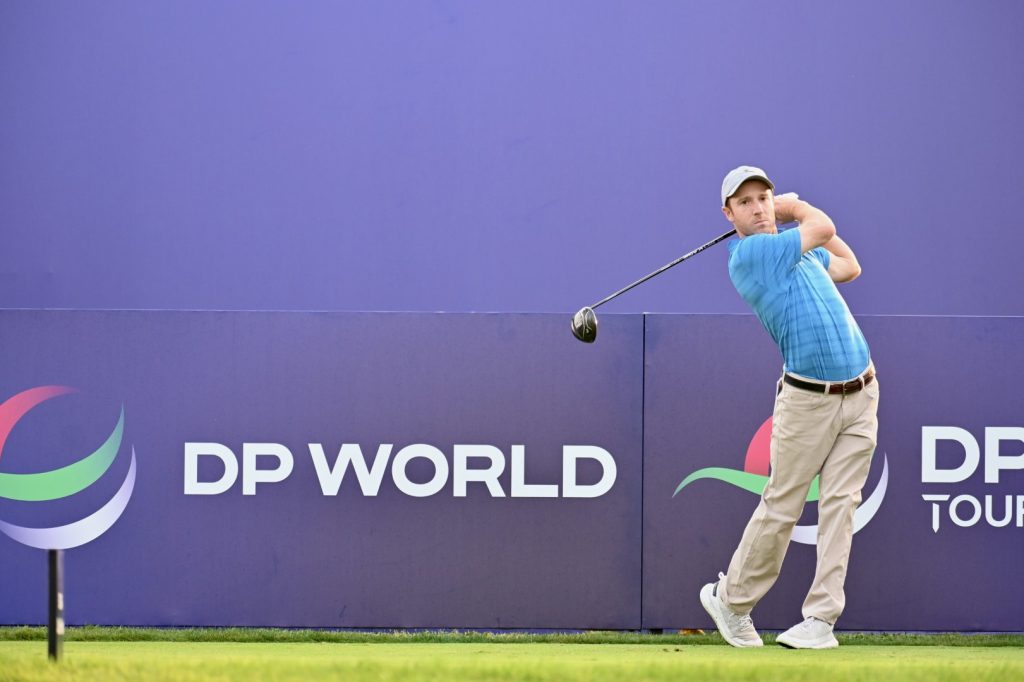 Chris says: "I don't feel like I'm disabled during those moments [in sport]. When I'm walking down the street, you can tell I'm disabled. And so golf is sort of my backbone, and when I play golf, I feel like everyone else. Golf is that platform for me to be as good as I want to be. And it's something that I can channel all my workout efforts into and all my free practice time to, something I can keep getting better and better at."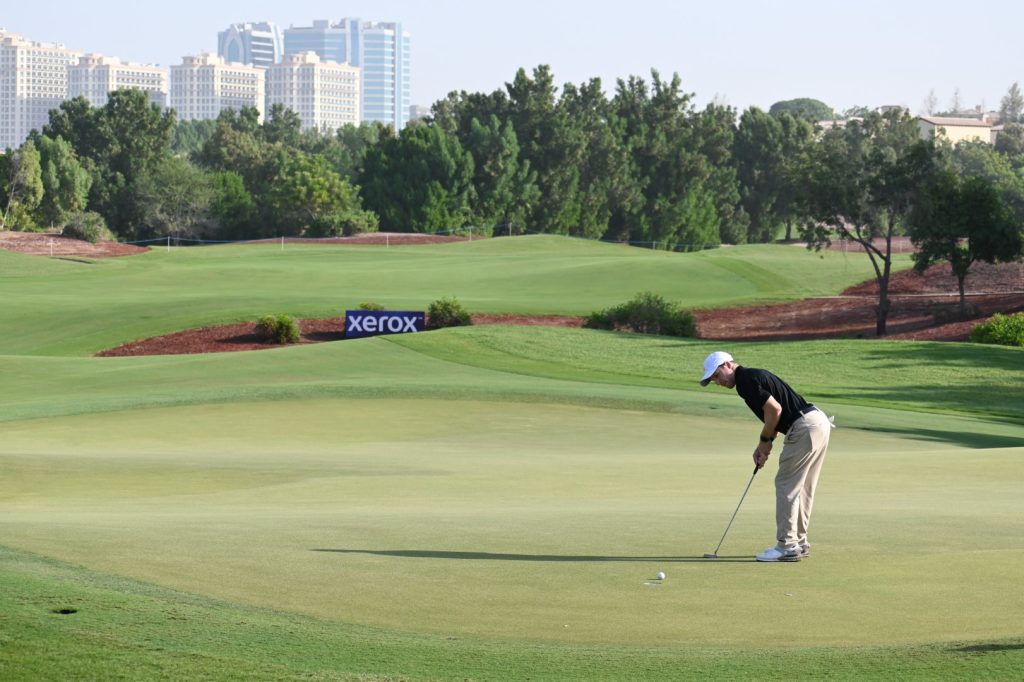 Talking of the EDGA-European Tour series this summer he adds: "Everyone adapts their own way whether they are short stature golfers, or have cerebral palsy, or are amputees, we all find a way to get the job done. This is a chance to show that we're not good golfers with disability, we're good golfers period."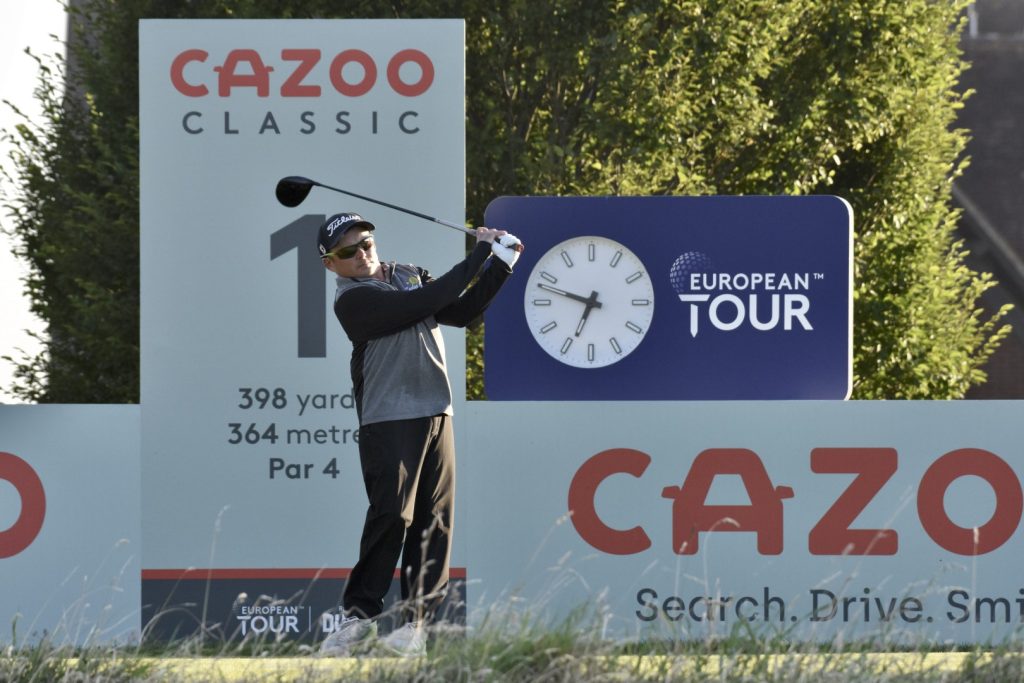 Canadian player Kurtis Barkley (Ranked 7) qualified for the Dubai Finale after a strong performance in the EDGA Cazoo Classic in August. Born with scoliosis (curvature of the spine), he started golf young thanks to his dad and today plays with great consistency off a 1.3 handicap. He is well known in the Ottawa Valley area of Canada for his golf achievements, and has found through international EDGA events that he is inspiring other people with a similar condition.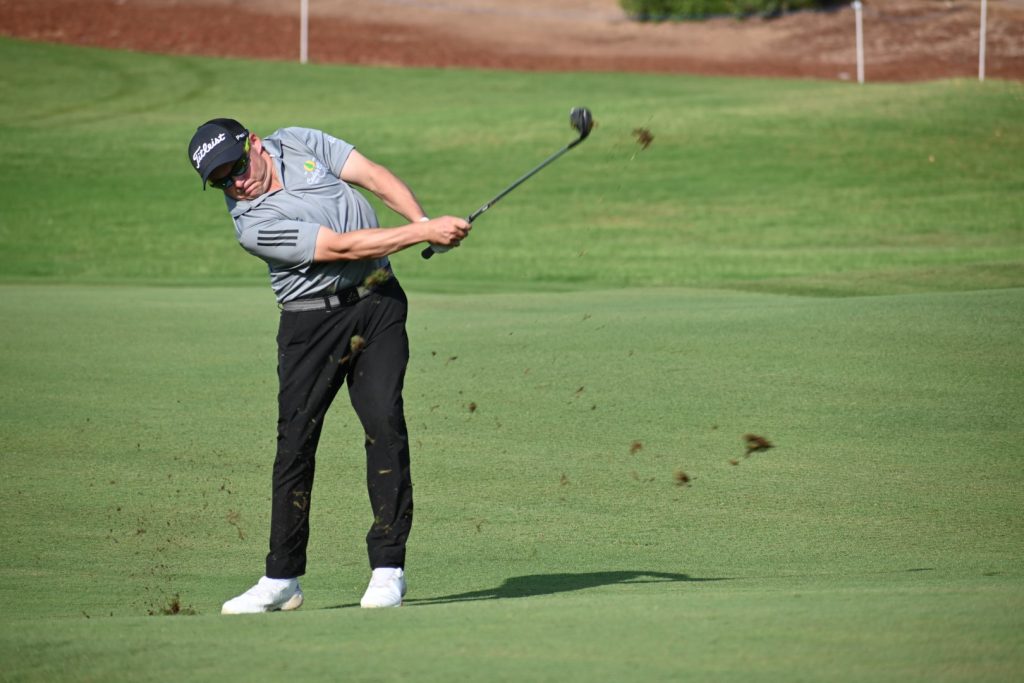 He said: "Even in the last couple of days I have got some messages online from people who I have never had contact with before and they said their daughter has scoliosis and that your story is an inspiration, and it's awesome to see what people can do when you put a mindset to something."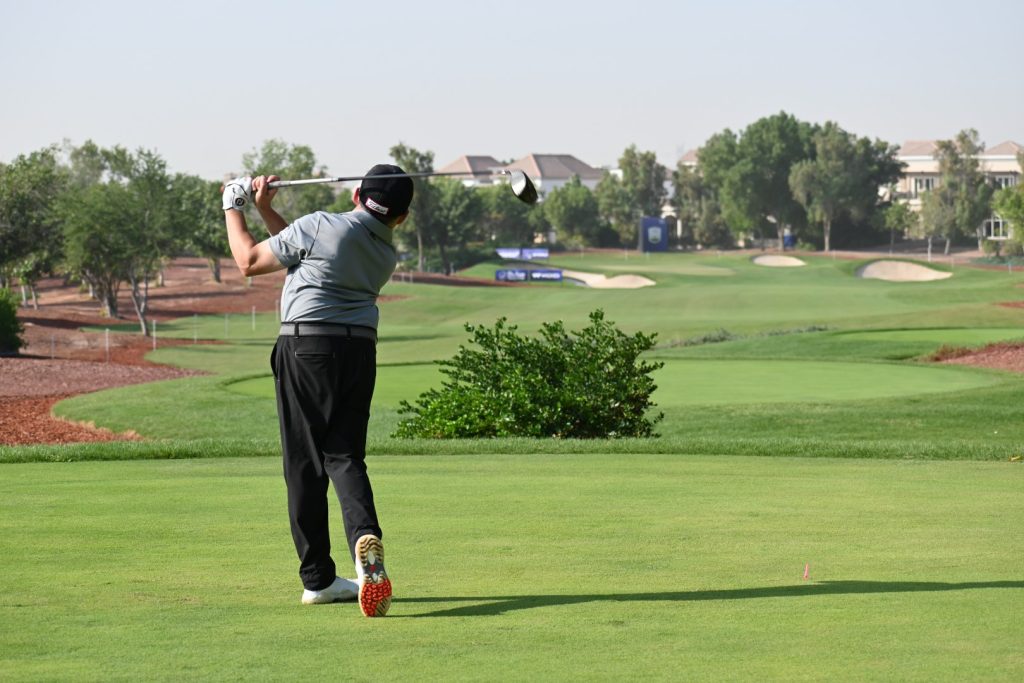 Kurtis said he is similarly empowered as is Chris, as golf "welcomes you every day with open arms. Because it means everything. By going to the course, it feels, it's who I am. So I go to the course, nobody makes fun of me there. I feel like everyone else. So when I'm on the course, it's my confidence. The way I walk, the way I talk, it's who I am."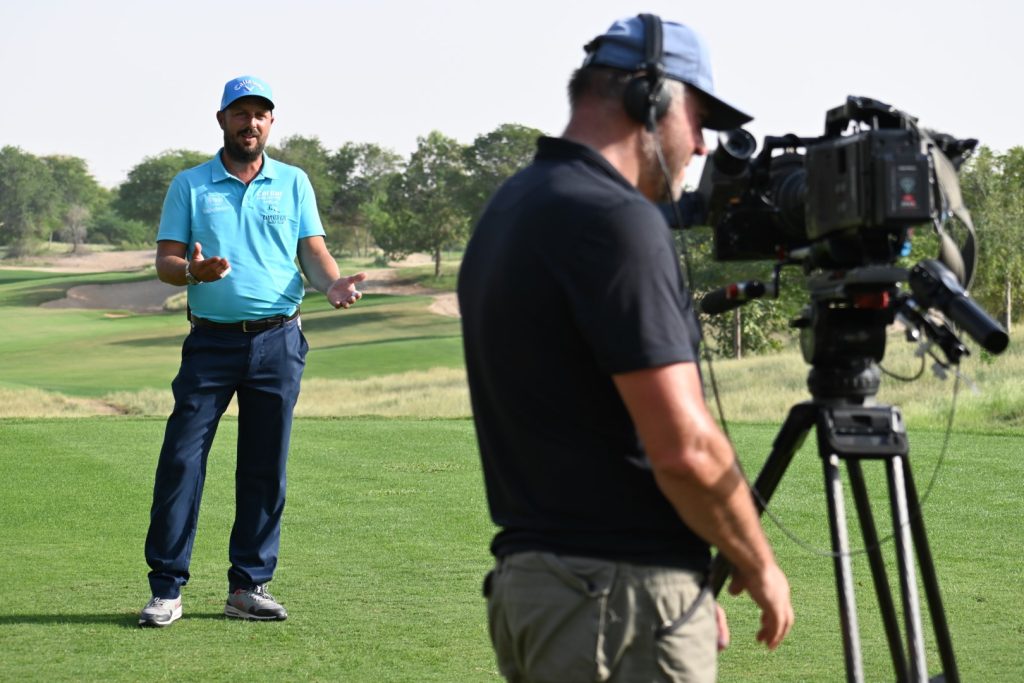 Mike Browne and Tomasso Perriono both suffered the kind of leg injuries that make you realise how vulnerable we all are, all the time.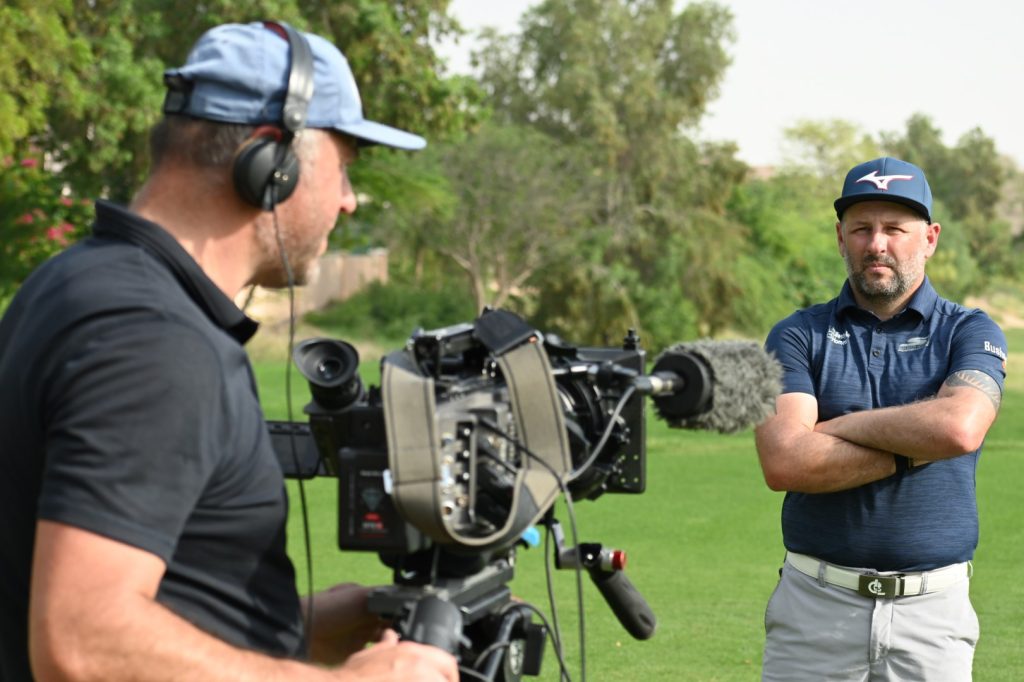 Mike (Ranked 19) was in the British army and he badly broke his leg in a training exercise. He would undergo 22 limb salvage operations and two years of constant pain before amputation was the only thing to do. Even then, he found life very tough and relied on support from the team at the Headley Court Rehabilitation Centre, to help him get better.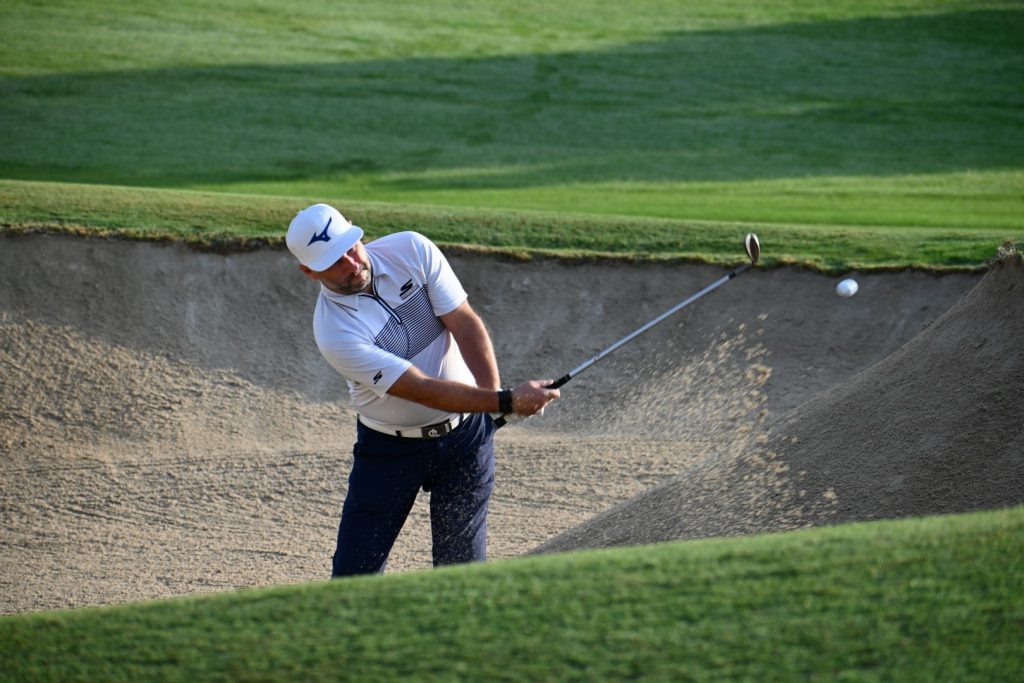 He said: "You have to stop feeling sorry for yourself, there's a million people out there worse off than you…it's a big hurdle to get over just to feel accepted, and that's when you can start to fully rehab. The support of family, friends, and colleagues is invaluable, I don't think people realise how much you need them when you're going through a hard time."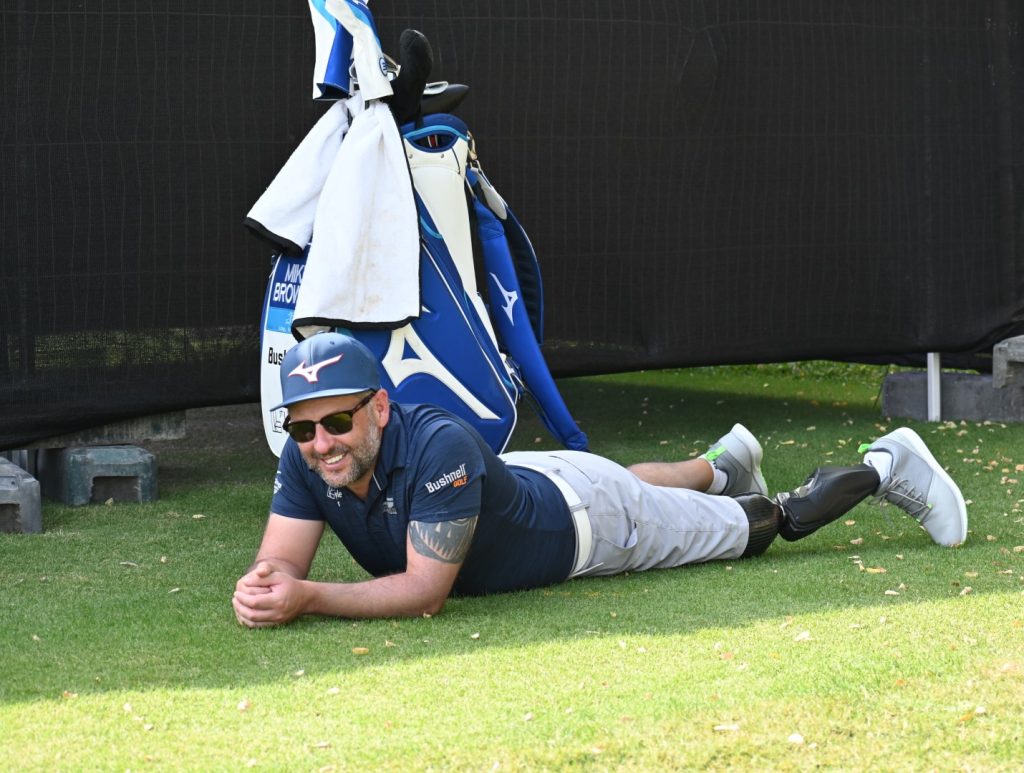 And the next chapter, if you like, to Mike's story, makes him one of the world's remarkable golfers. Mike ripped up the rule book. Within a year of picking up a golf club aged 36, his handicap had plummeted from 28 to eight. A couple of years later he had turned professional and won events, beaten Ian Woosnam, and entered qualifying for The Open. For any young person meeting Mike, they will know that the toughest of injuries can be the start of a great comeback to thriving in life.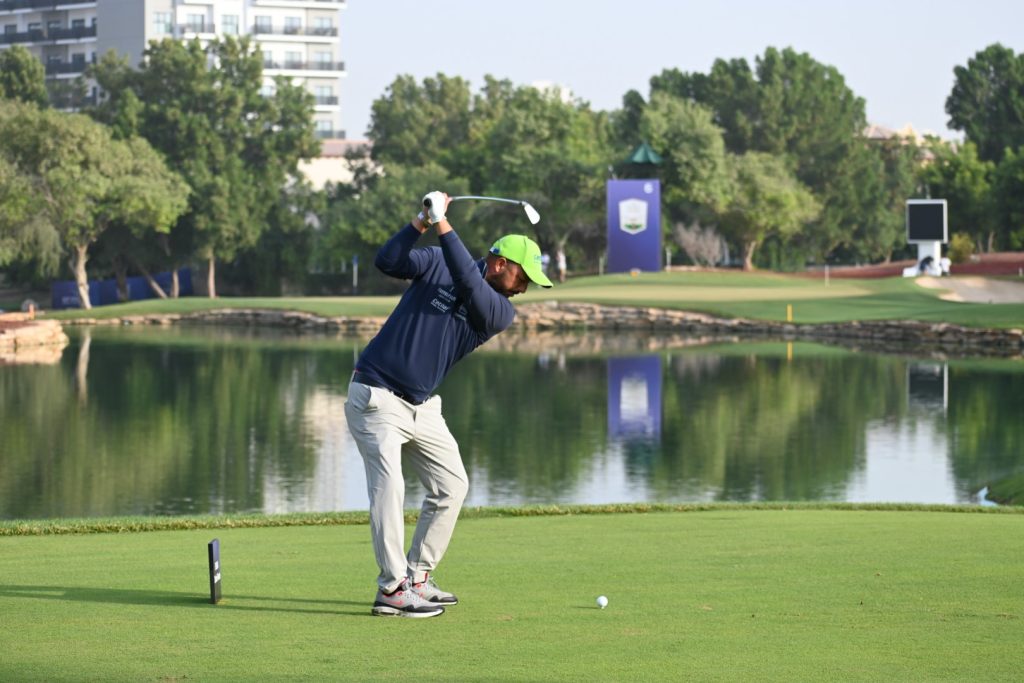 Ranked number 8, Tomasso Perrino's story is no less heartening.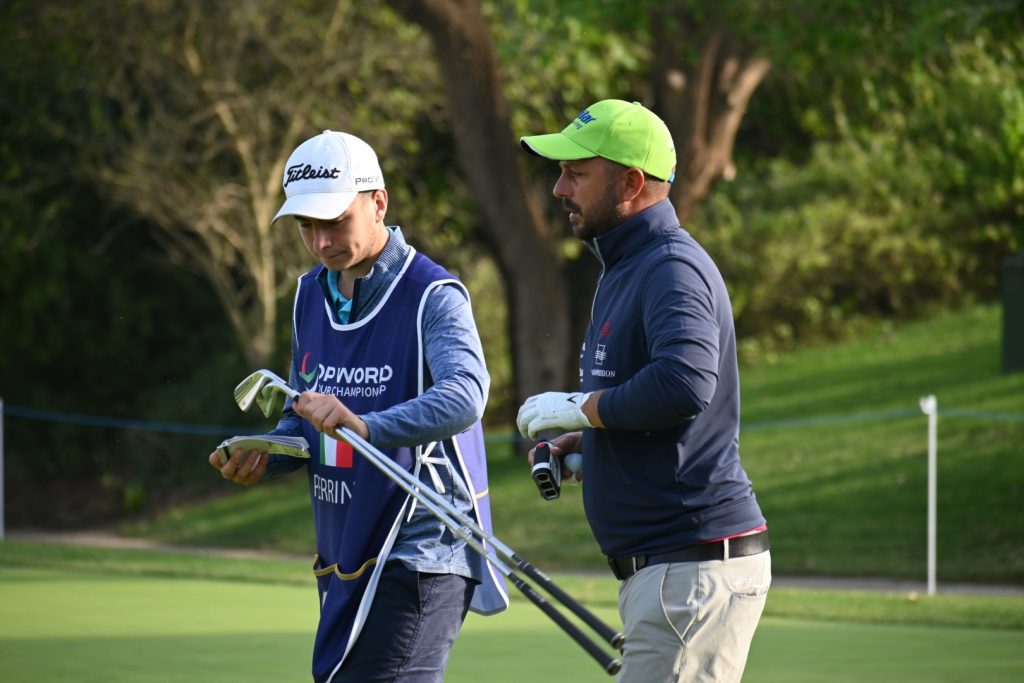 As a boy, Tomasso, from Livorno in Tuscany, Italy, became a national junior champion who earned the respect of future Open Champion Francesco Molinari, when he took him to the 18th hole in an epic match.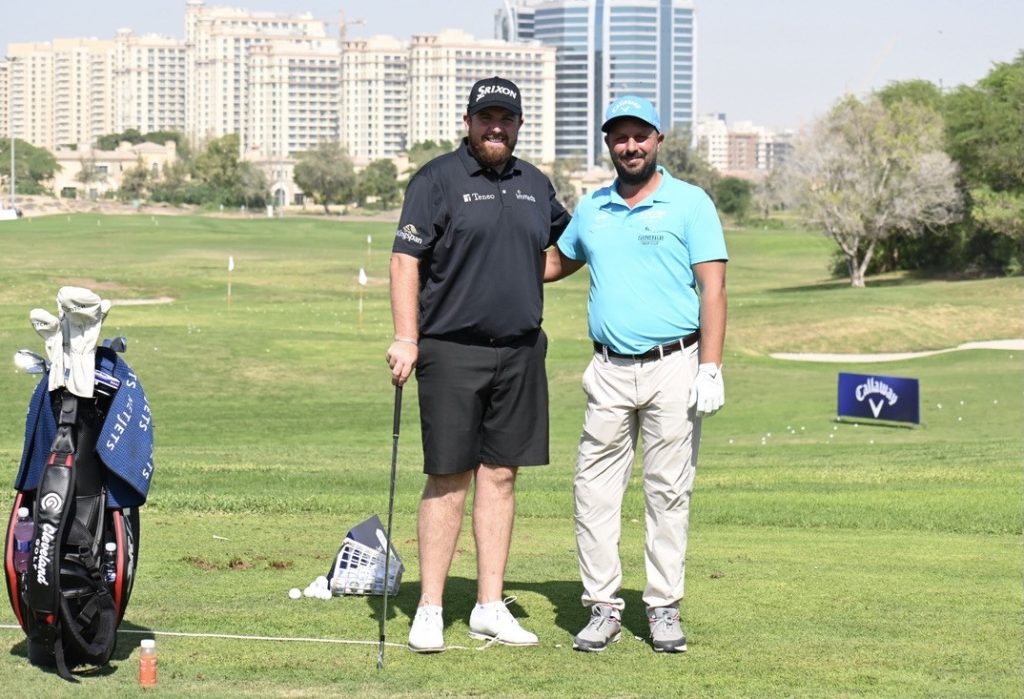 When aged 17, he would smash up his leg on a motor scooter and nearly die of an infection, spending a year in hospital. He still chased his dream to turn professional, in one event playing 72 holes in two days using a crutch to support him, shooting 77, 78, 74 and 74.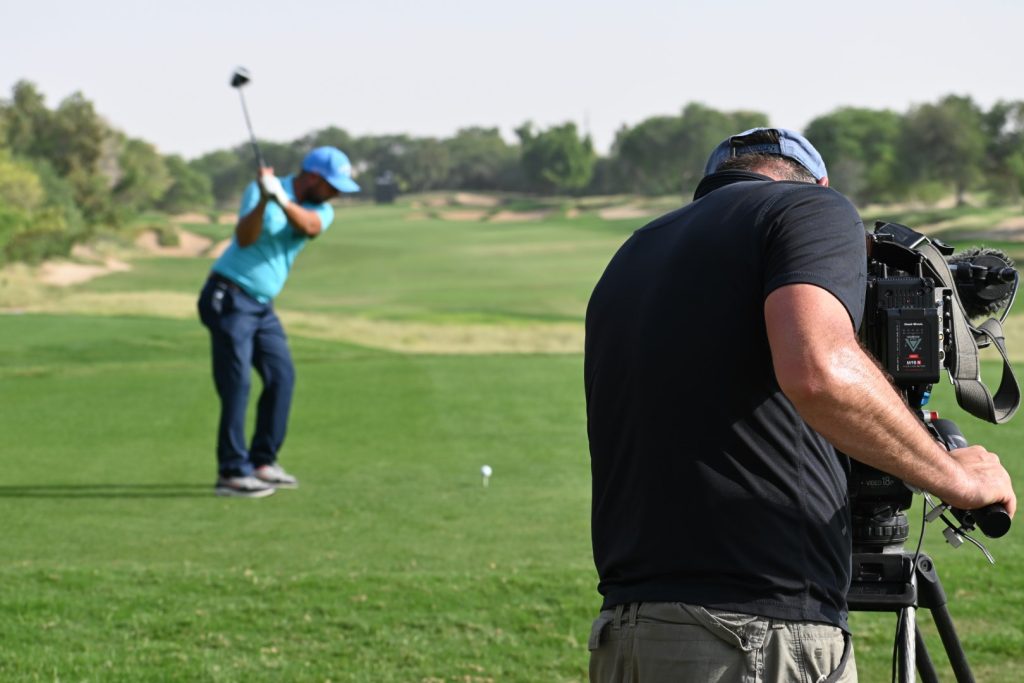 That dream he could not realise, instead, Tomasso has become a nationally acclaimed and much-loved coach, based near Pisa. He inspires others to 'grow in his garden'.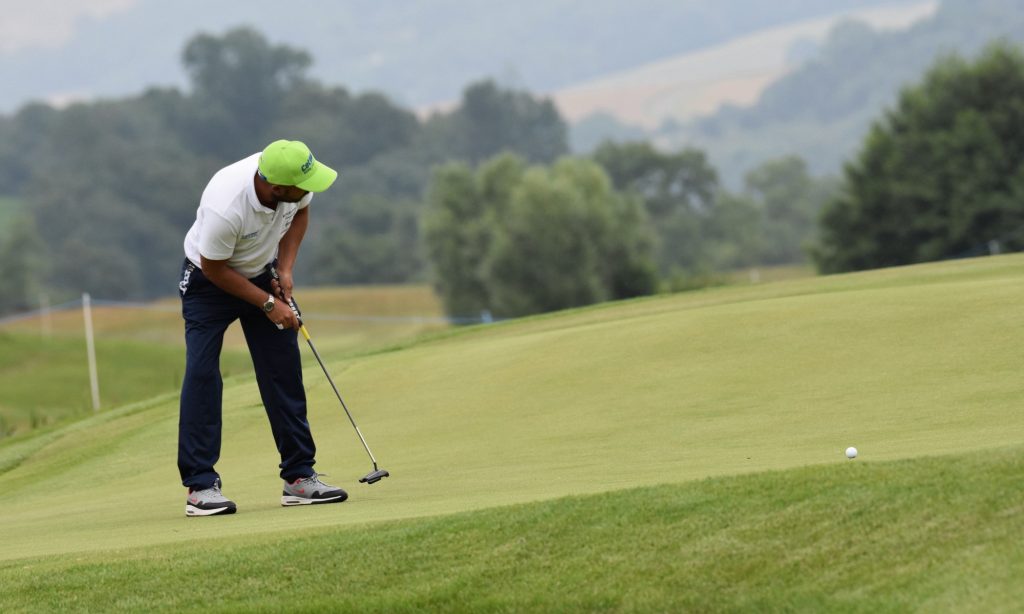 "For me, I live in a spectacular garden that is the golf course, where the people are friendly, there is never a great problem, and I don't see the real problems of the life outside. The person that has a problem at the start, they think their world is finished, but golf gives the opportunity to have a smile in their life. They must start to think like that, and I think I can help this person because I have a power inside that I want to give them, so they can arrive at the positive situation I have in my own mind."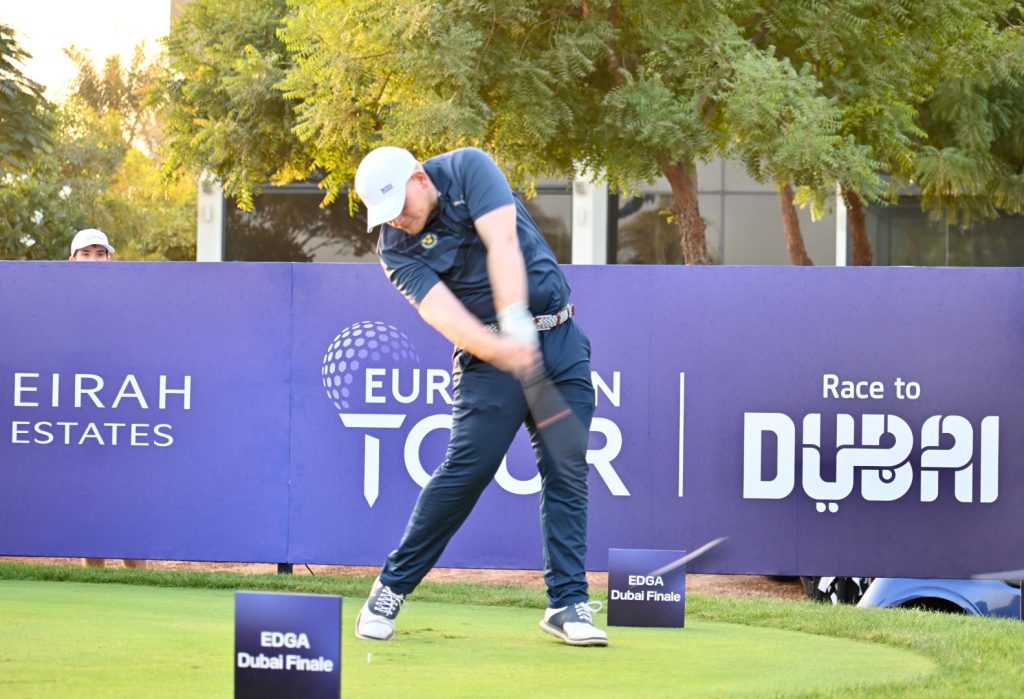 Chris, Kurtis, Mike and Tomasso are very much seasoned players, while Sweden's Felix Norrman is at that stage, aged 24, where he is loving every minute and working all hours on his game. Playing off a +0.6 handicap and (Ranked 25), his year began in the best way by receiving a golfing scholarship from Henrik Stenson. Having a complex neurological condition, he and his family recognise just how inclusive the game of golf is for people with a disability.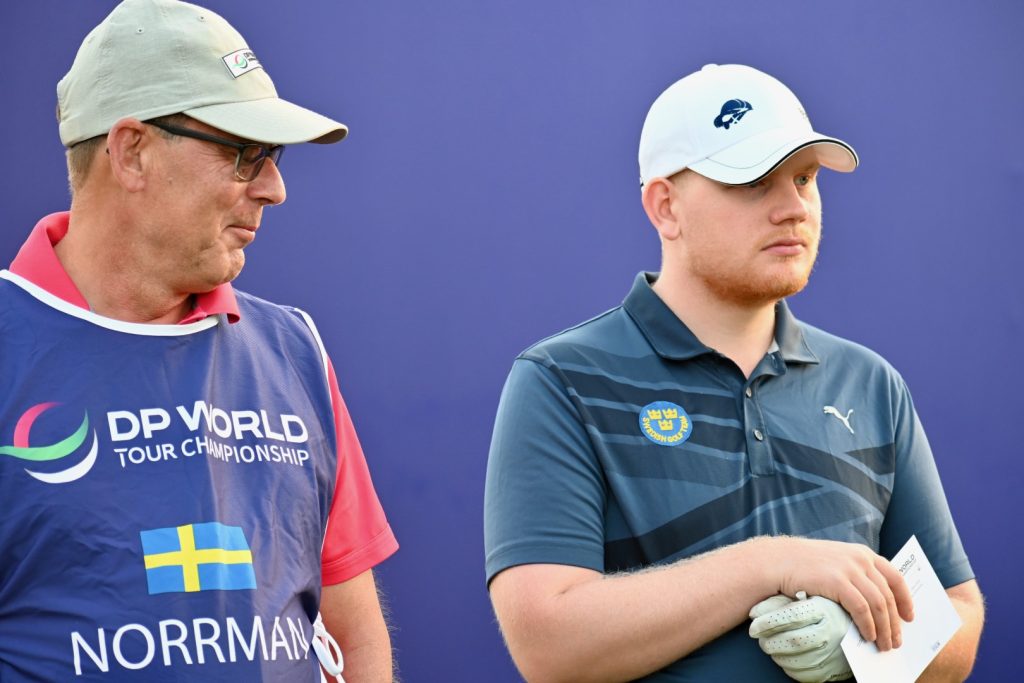 As his father, Bertil, says: "It means everything. I think Felix's identity is very close to golf, especially as you go through the school and the gymnasium and you're always a little bit to the side even from friends and everything. Felix once told me in the car, 'Do you know that it's really nice to be good at something, as I am in golf.' And that went straight to my heart, so to speak.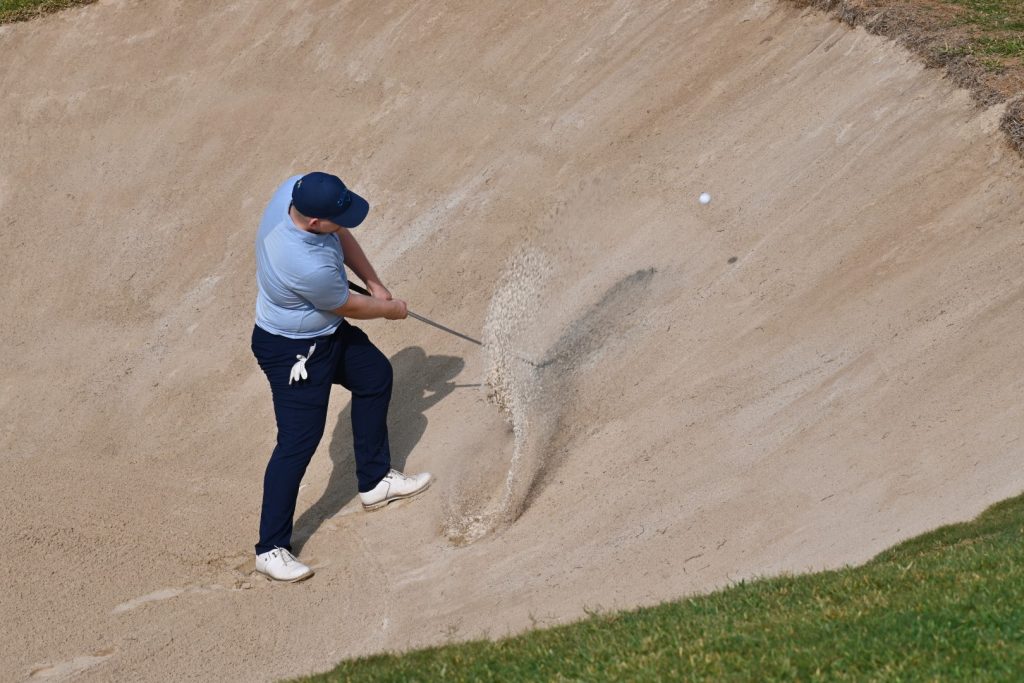 "He's really at home on the golf course here in Köping. Everybody knows him. Everybody's talking to him, he's playing with the guys on Tuesday. Every Tuesday night they have like 20 guys playing together. And they're teasing him, cheering him, just like friends should do. So it's great."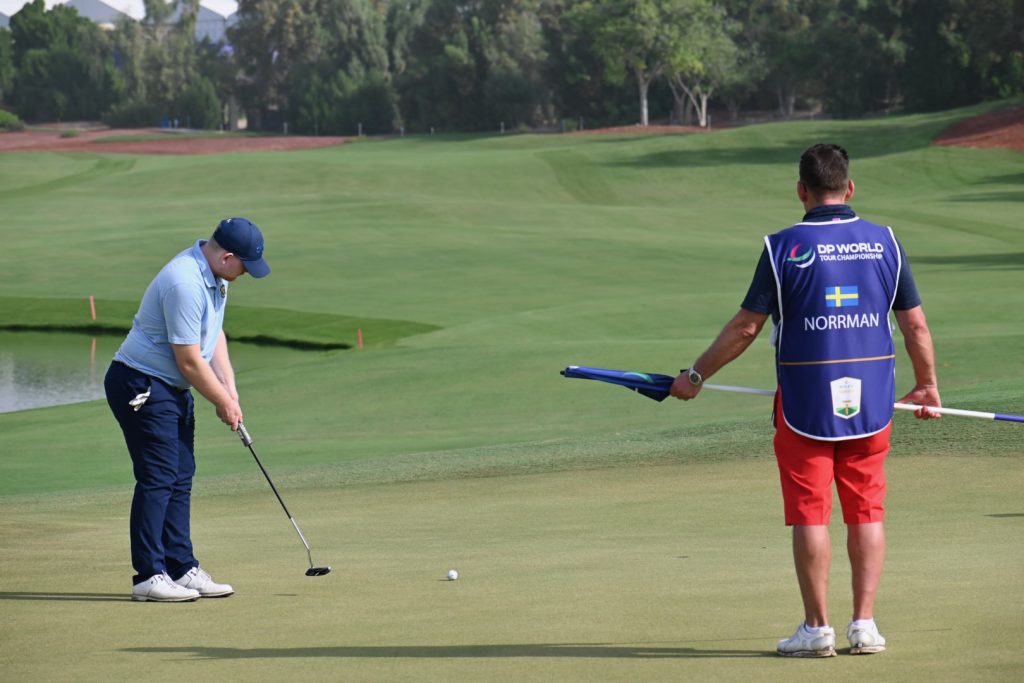 Felix told us that the EDGA events this year have helped him grow as a person as he has learned to control his nerves. He is both nervous and excited to play at Jumeriah Golf Estates. Don't worry Felix, we say, you won't be alone in this.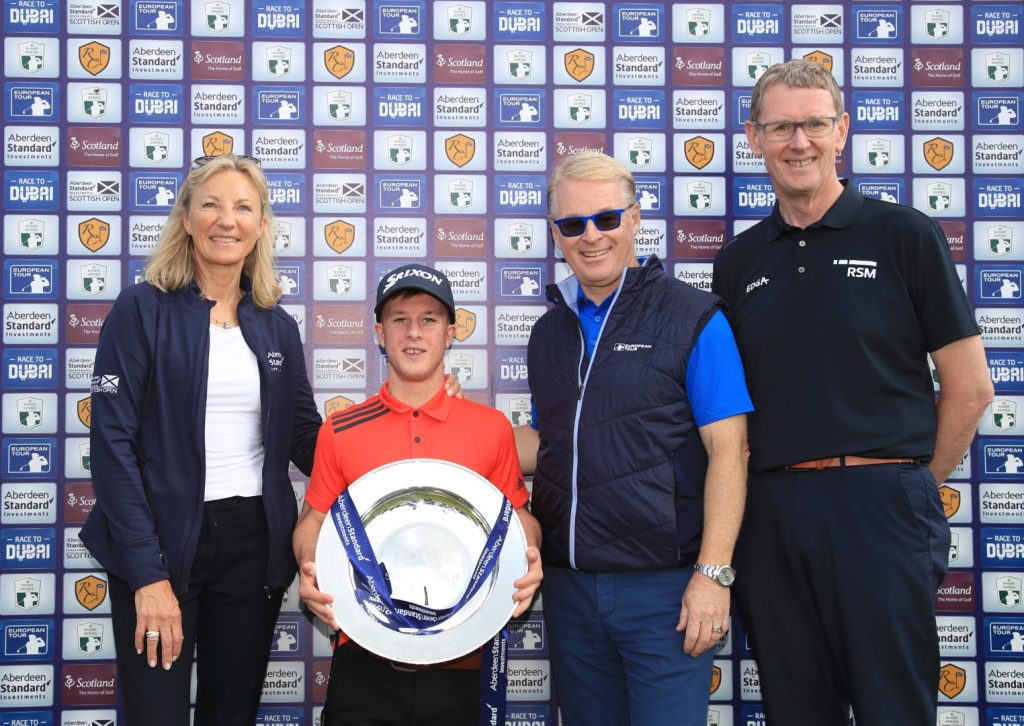 Irish golfer Brendan Lawlor (Ranked 2) won his first EDGA event three years ago, the Czech Masters. He triumphed in the EDGA Scottish Open in 2019, and then when he was honoured by the European Tour to host this summer's ISPS HANDA World Disability Invitational in Ireland, he promptly won again, taking him to Number One in the World Ranking at that time. His achievements led to a wild card invitation from the European Tour to be the first player with a disability to play in a European Tour event in recent times, a debut covered by Sky Sports, the BBC, the European Tour and many other platforms; flying the flag for inclusive golf.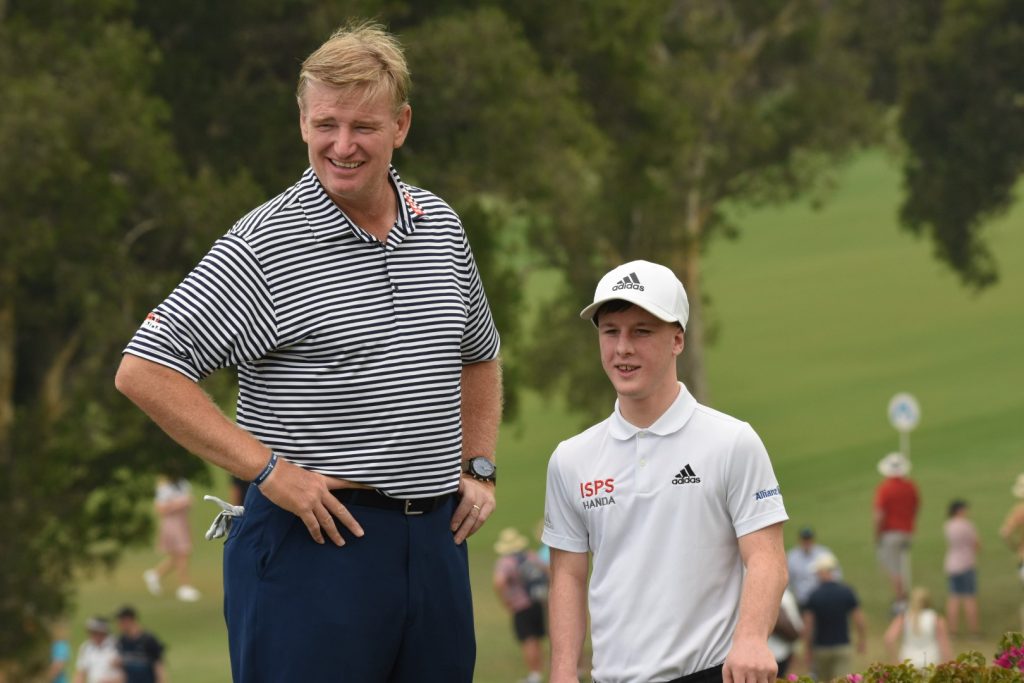 Brendan has a rare condition called Ellis-van Creveld syndrome, characterised by a shorter stature and shorter limbs.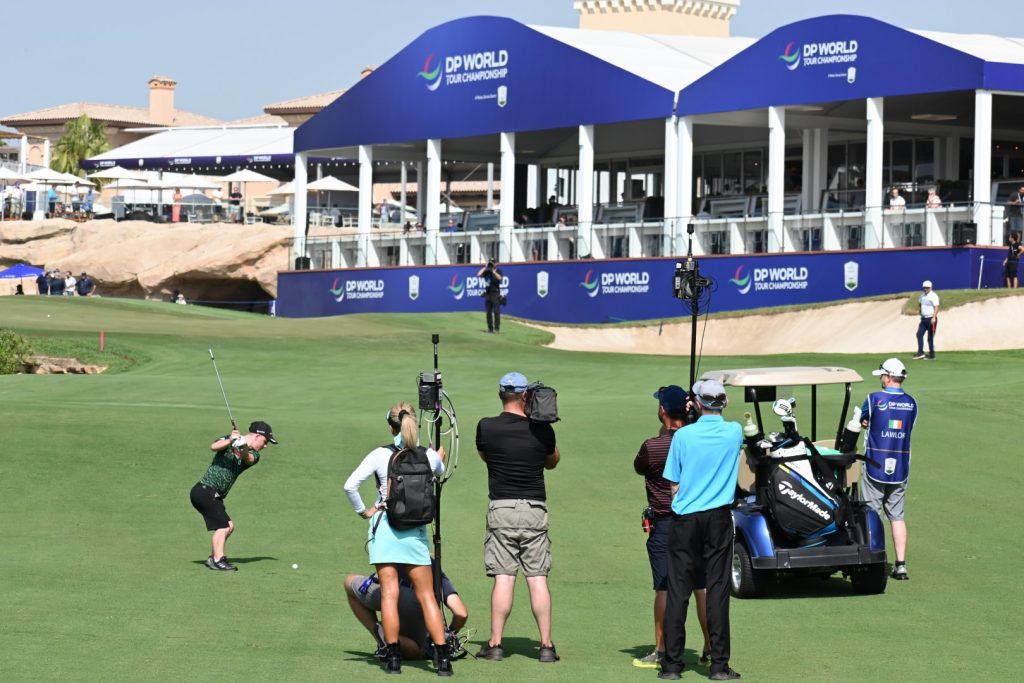 He says: "Every EDGA player has their own story or own challenges in life. It makes me happy to see that everyone is enjoying playing the game we love. This has taught me that it is not all about winning, it's about being part of something special. 
Be yourself; act normal because you are normal. You may look different but you still have the same emotions and you're still living your life the same."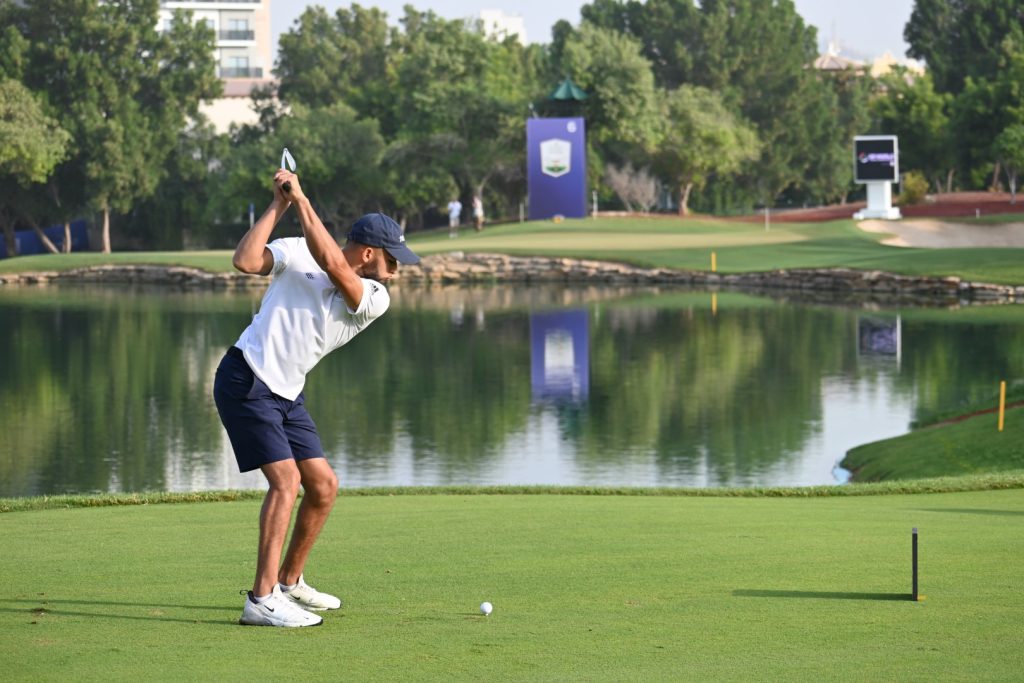 Adem Wahbi (Ranked 16) enters the Dubai Finale as one of the most respected of EDGA's young players. Honest, confident in his skills and always looking for humour with a glint in his eye, he has learned to excel on the course with his condition of cerebral palsy. In fact, the golf course and its people have become the natural habitat for this Belgian player who has made friends with tour players and fellow countrymen Thomas Pieters and Nicolas Colsaerts.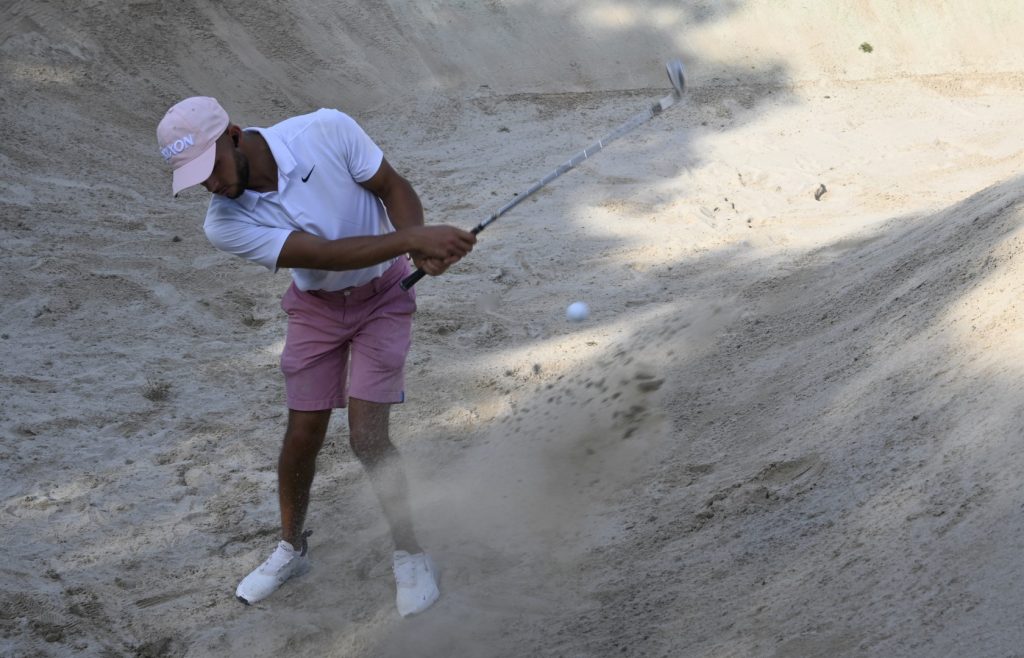 Adem says: "When I am on the course, I don't feel disabled, I simply see in front of me and don't look back." He adds: "There are no excuses in golf…"you are in charge of your own ball."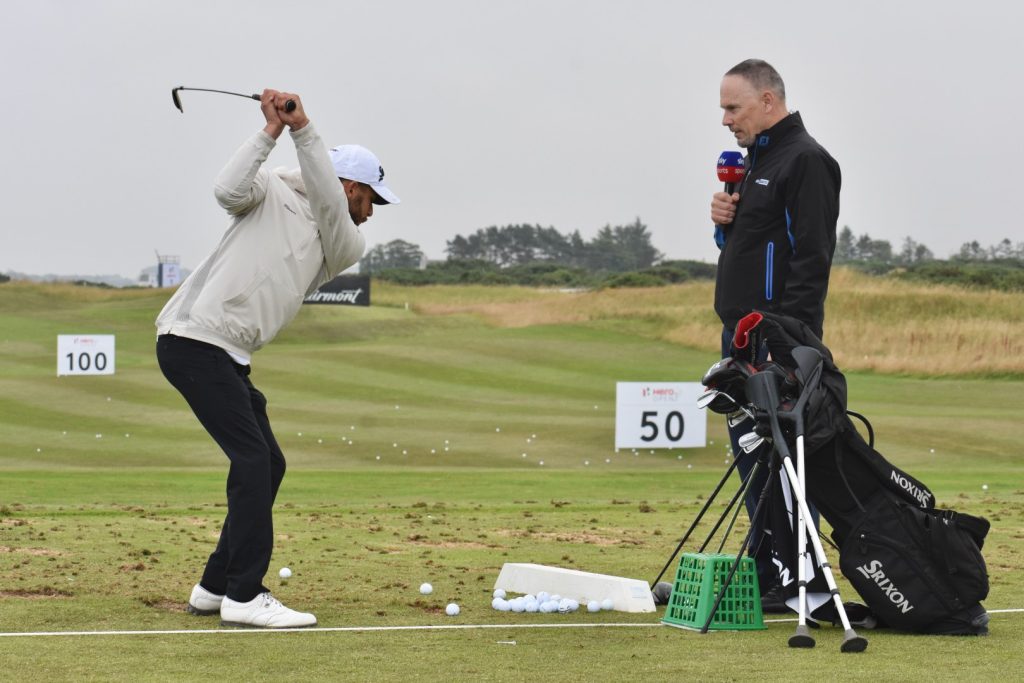 Adem comes into the Finale with not his best form this summer but he may still be the most feared by the other players. His ball striking skill and charisma on the course may be worth a decisive shot or two. He had the guts when interviewed by Rob Lee of Sky Sports to hit a shot down the range while looking directly at Rob. The shot sailed straight and true.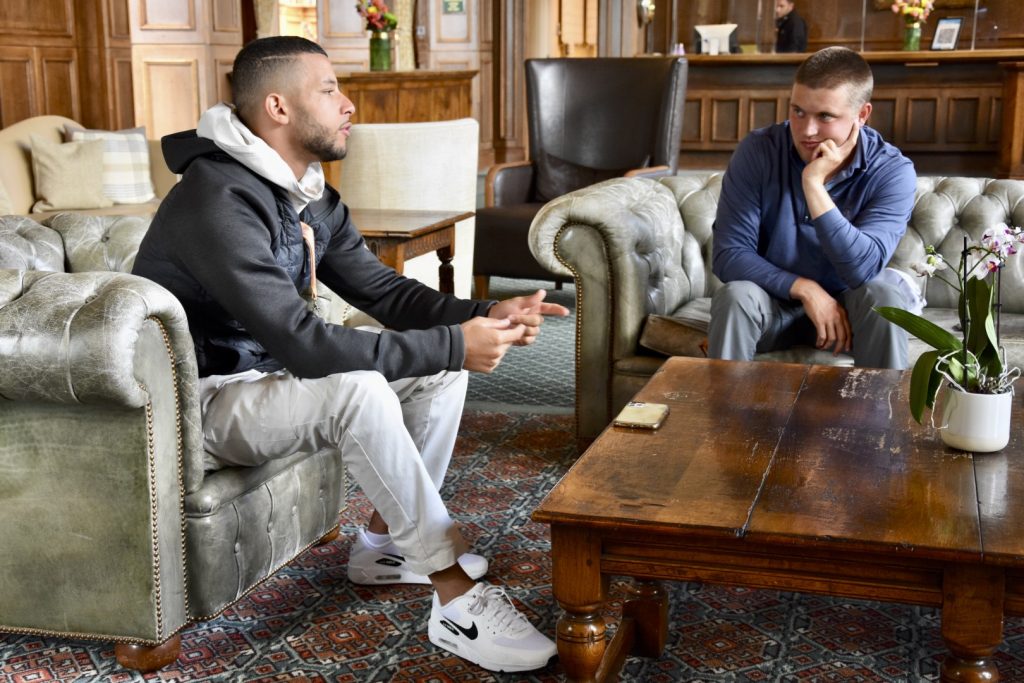 Such is the inclusive nature of EDGA events that even given his competitive streak, Adem was one of the first people to welcome Kipp Popert of England into the EDGA fold during Kipp's first tournament in 2019, when Adem took him under his wing.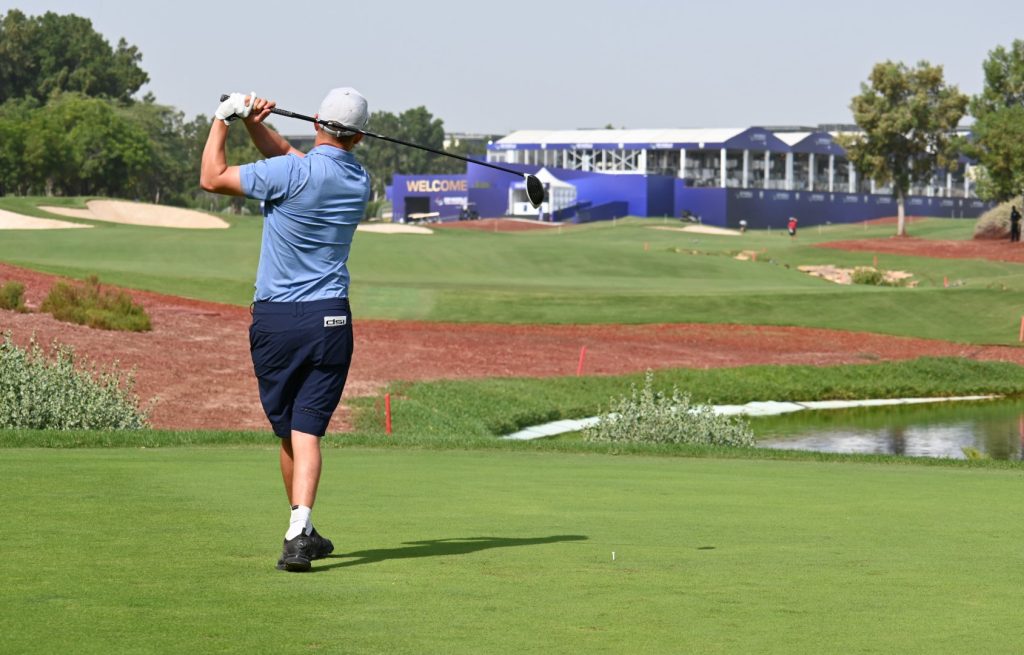 Like Adem, Kipp (Ranked 1) also has cerebral palsy. He was fortunate that his loving family included two doctors in mum and dad, and some great friends who kept him keen on sport despite Kipp needing nine operations and procedures on his legs and feet growing up. The family motto is "Press on", and this Kipp has done. Aged 23, this former R&A Foundation scholar successfully completed an Applied Golf Management Studies programme with The PGA at Birmingham University in 2020.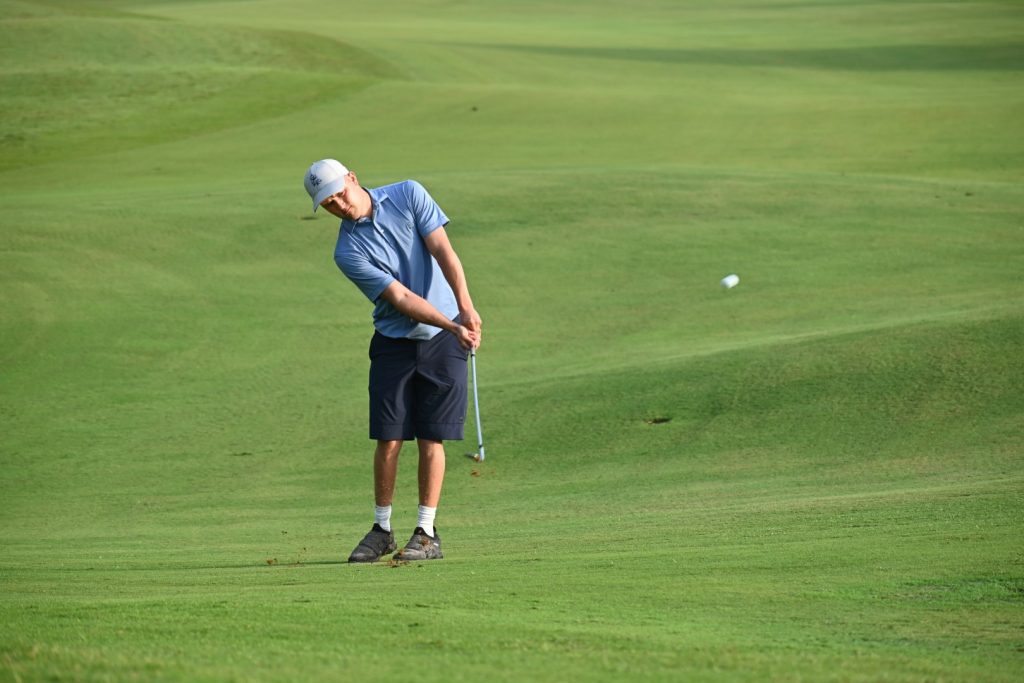 Kipp qualified for Dubai with a stunning 12-shot victory in the EDGA Hero Open at the Fairmont St Andrews, which included a second round 66 without a single dropped shot.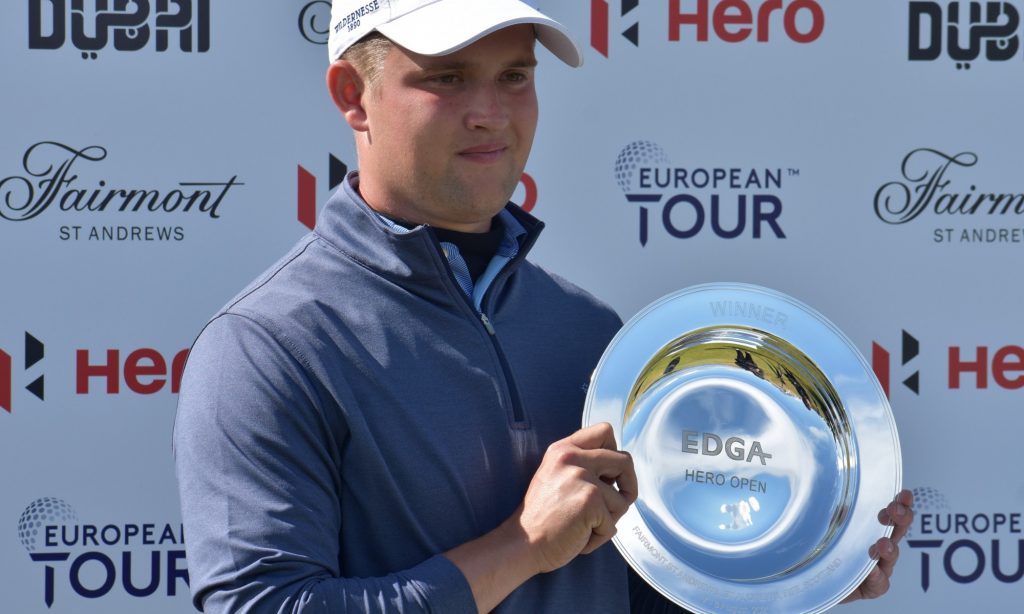 Kipp said: "It is a powerful force being at a disadvantage at the start, because you learn that you have to work hard to achieve what you want, be it just getting out of bed in the morning and walking to the shower with your muscles tight. I think it gives you that drive and that work ethic that you can become whatever you want to be in life."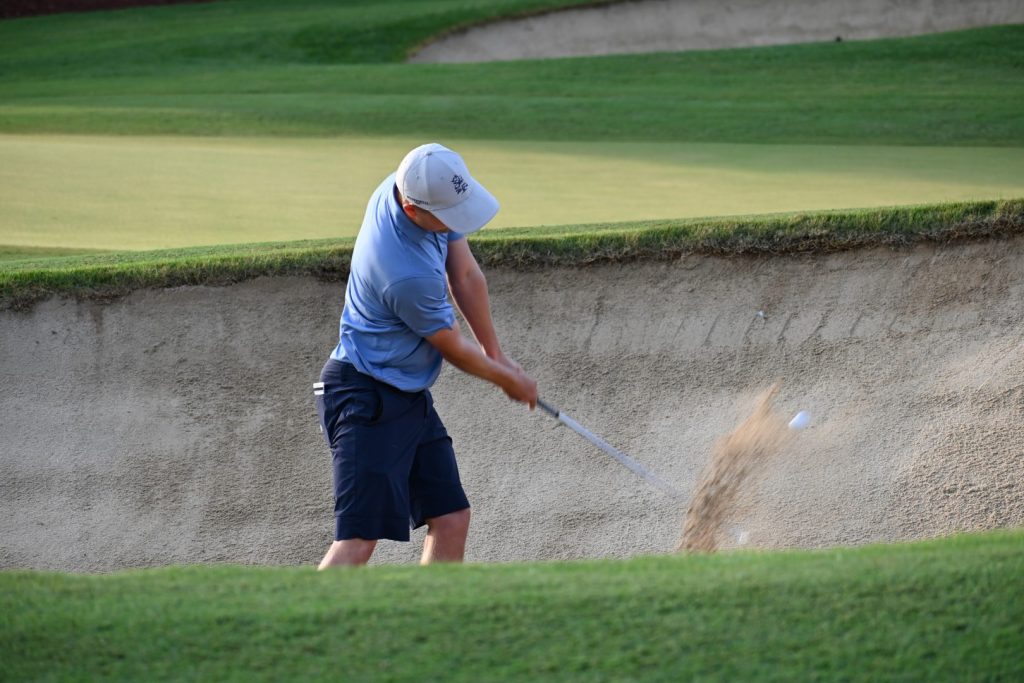 "Just because you have cerebral palsy doesn't mean you can't achieve anything you want to, it just means you have got to find your way of doing it, and when you do find a way, and when you come through the setback, you're going to be a more dominant force, including mentally."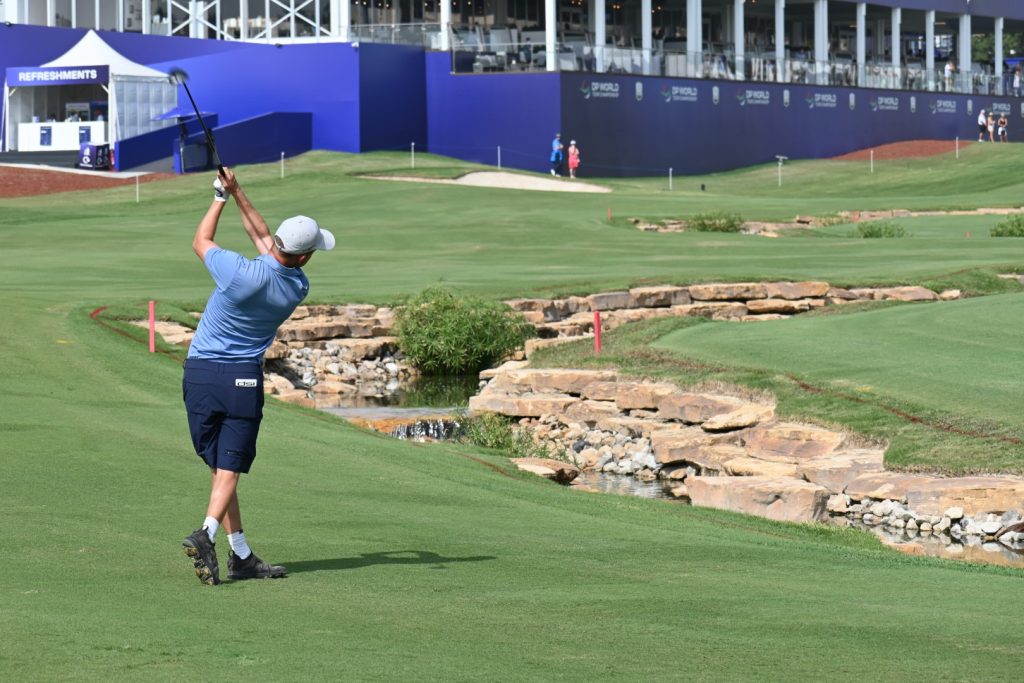 Kipp flew out early to Dubai for the Finale to give himself every opportunity of winning the championship. At Jumeriah Golf Estates this weekend, the European Tour's drive for inclusivity within golf continues as players will tackle the same course set-up as the European Tour professionals at this final Rolex Series event of the season.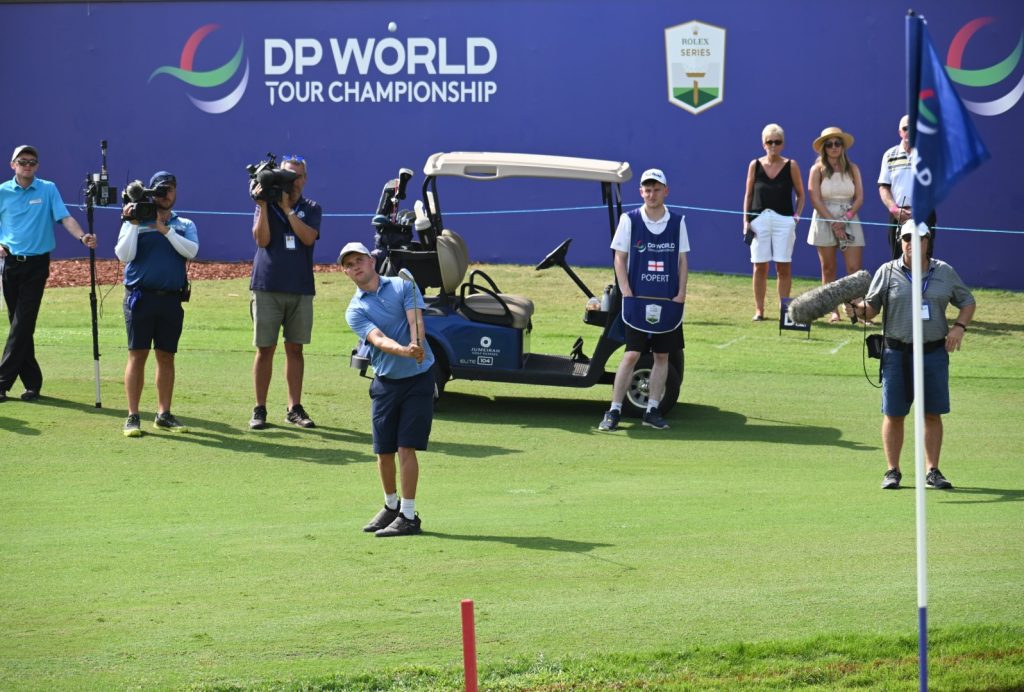 All eight players will seriously rate their chances and all have the ability to lift the trophy. It has been a personal dream for them all, but whatever they shoot on the course, they are all helping raise the profile of golf for the disabled, as EDGA looks to introduce 500,000 new players to the sport. Such is the group dynamic of EDGA players, and the shared recognition of their personal struggles, that growing awareness is never overlooked.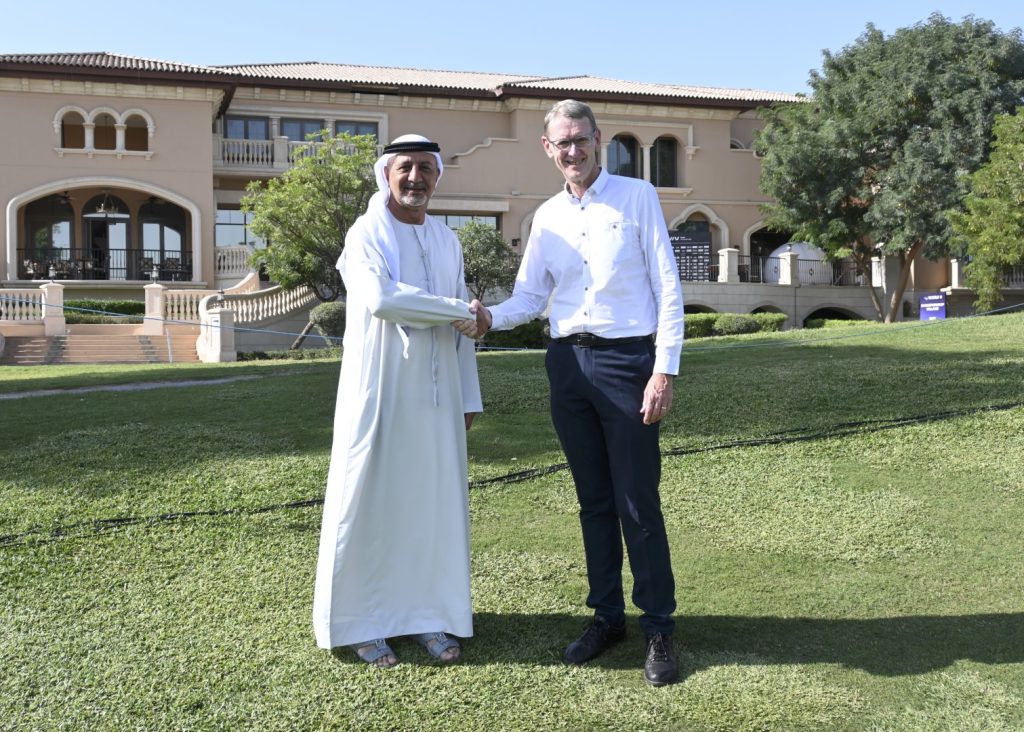 EDGA believes the sport of golf has recently found greater understanding as to how golf can transform the lives of all who sample, participate, or compete in the game. More and more of our National Golf Federations are getting behind this movement for inclusive change which is fantastic for golfers with disability and the whole golf world too. Everyone can benefit.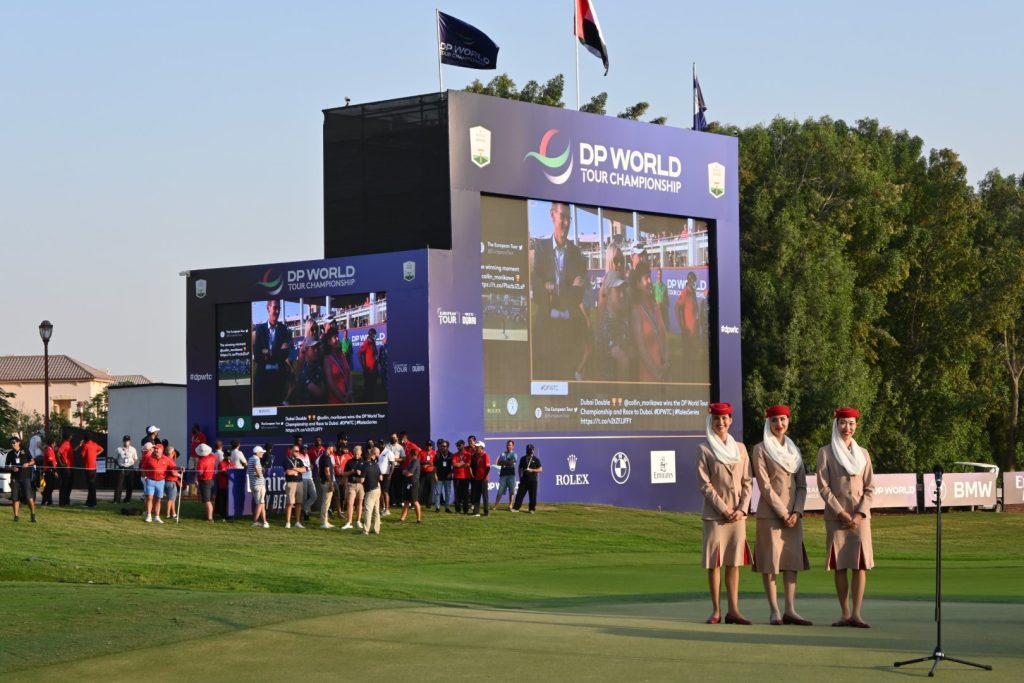 EDGA commends DP World and the European Tour for their shared vision to bring the EDGA Finale under the concluding event of the Race to Dubai at the DP World Tour Championship, Dubai. This Rolex Series event will create a magnificent showcase so that many more people will recognise the abilities of some of the best golfers with disability in the world.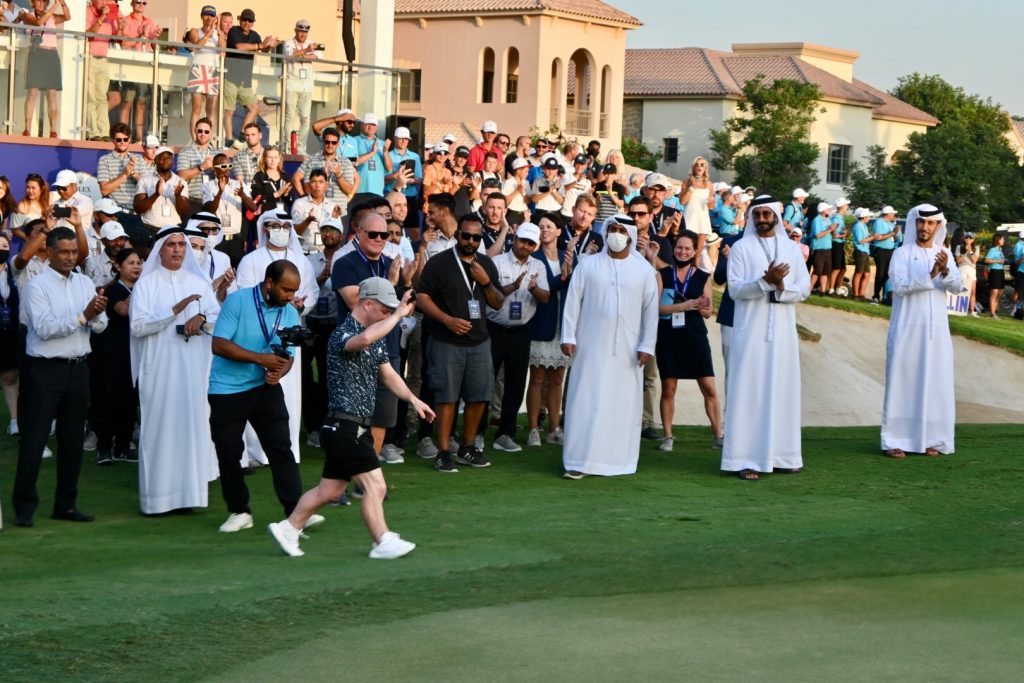 At the weekend, we will have a new champion in Dubai. With the world watching on, we should also encourage a few more people to have a go at this great game.
Contact EDGA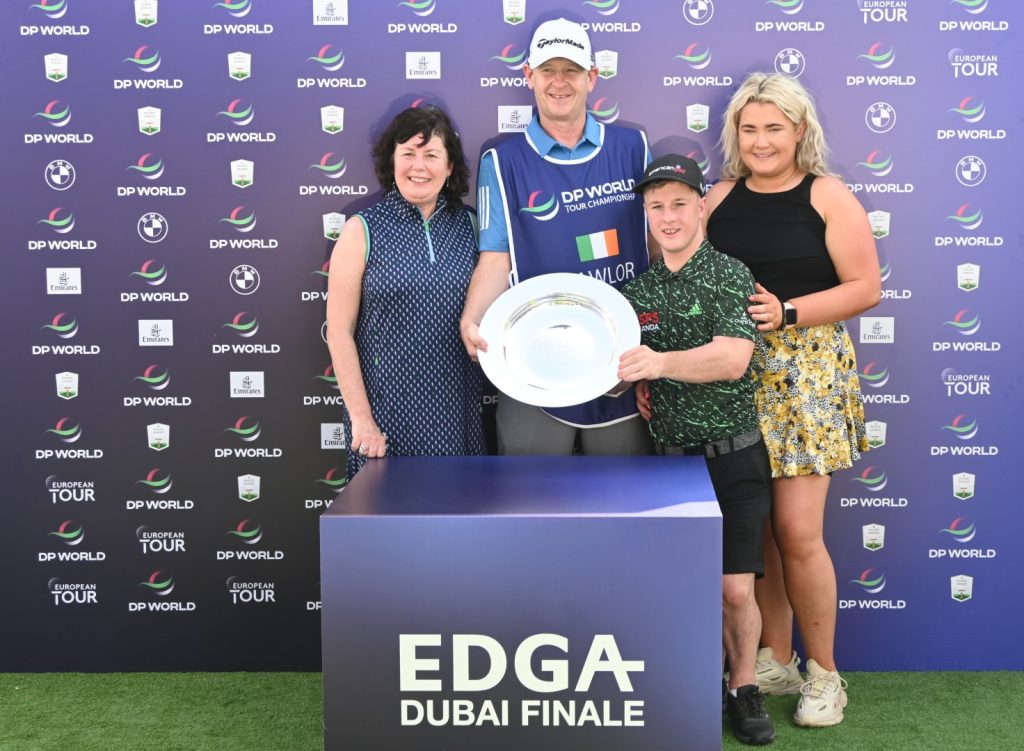 NB: When using any EDGA media, please comply with our copyright conditions