Audio: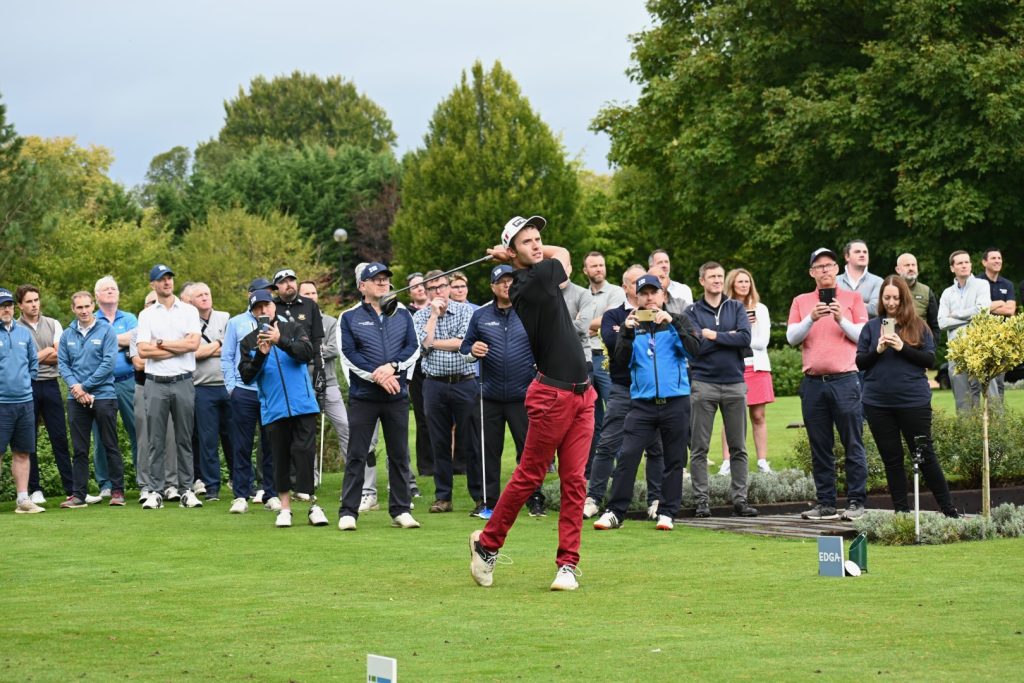 Until Vincent Helly was six years old, he didn't speak at all. In his early years he lived in silence.
His family faced severe anxiety with the pessimistic diagnoses of doctors at the time. Put him in a psychiatric clinic was the view. If autism is often misunderstood today, there was far greater ignorance of the condition even 20 years ago. 
This summer, at the age of 25, Vincent has been representing his friends and family and his home venue of Golf de Moliets in the South of France, as he teed off in two EDGA European Tour Series events, in Scotland and England, playing on the same day and same courses as star players from the European Tour, in front of appreciative spectators. He was one of eight EDGA players who qualified through the World Ranking for Golfers with Disability (WR4GD) for these significant events for inclusive golf. Vincent qualified with a top-25 World Ranking.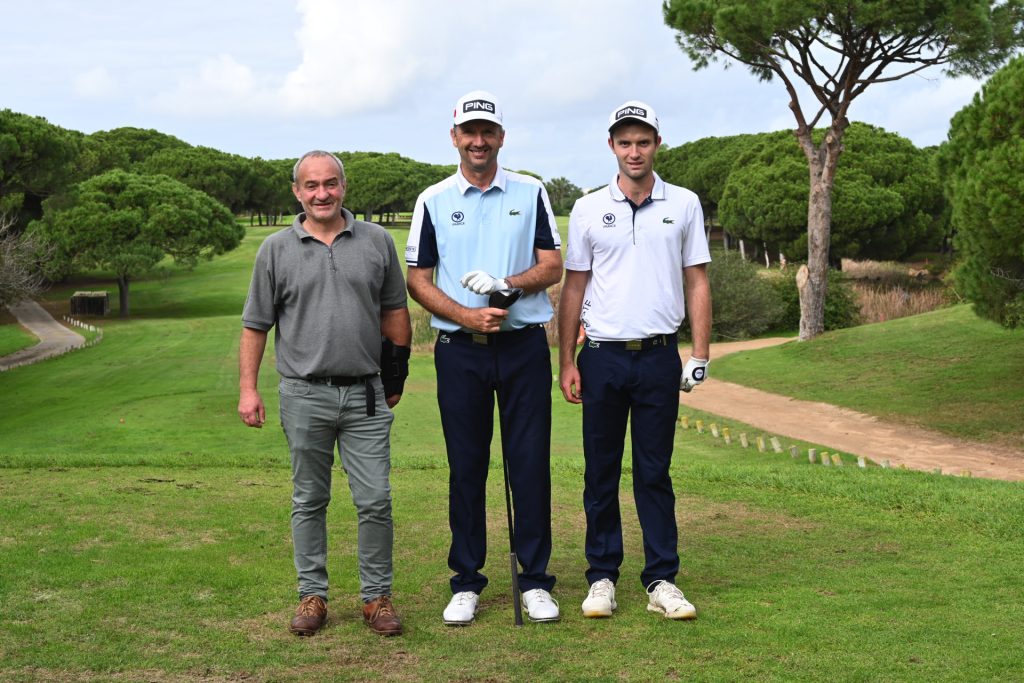 As a person with autism, it is not so easy to involve himself in the hustle and bustle of a big tournament day, with lots of unfamiliar people around, at an unfamiliar venue and in a different country listening to new dialects. Even hardened journeymen professionals with hundreds of European Tour events under their belt have found adapting to golf in Covid-19 times stressful, and so imagine what it must be like for anyone making their debut at such an event. Then picture what it must be like for a person with autism.
While Vincent didn't always play his absolute best golf off his golf handicap of two – in first the EDGA Hero Open at Fairmont St Andrews and the EDGA Cazoo Classic at London Golf Club – nevertheless his shotmaking was impressive to the watching spectators.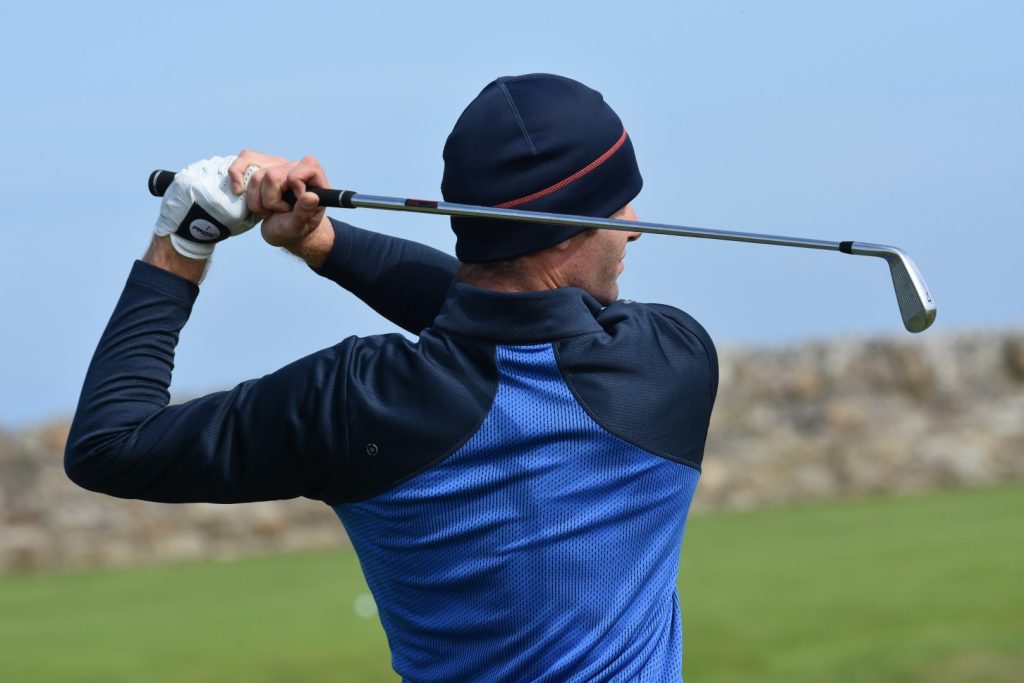 The boy who didn't speak is now an excellent golfer, who also went on to succeed in school thanks to the loving support of his family; Vincent recently graduated in accountancy at college. When he spoke to us in English, his second language, one could soon sense that he has so much to say on playing golf, practice, nature, and even wanting to coach others with autism and help them to reach their potential. It's a mature mindset for any 25 year-old, revealed in the second half of the conversation when interviewee and interviewer were relaxed.  
The first question we asked him at London Golf Club was whether he was enjoying the new experience. 
"Yes, I'm very happy to be here. For me to play in Scotland and here, I can improve my experience to play in different countries. When we're playing on the European Tour courses like this I am enjoying the experiences for my golf career."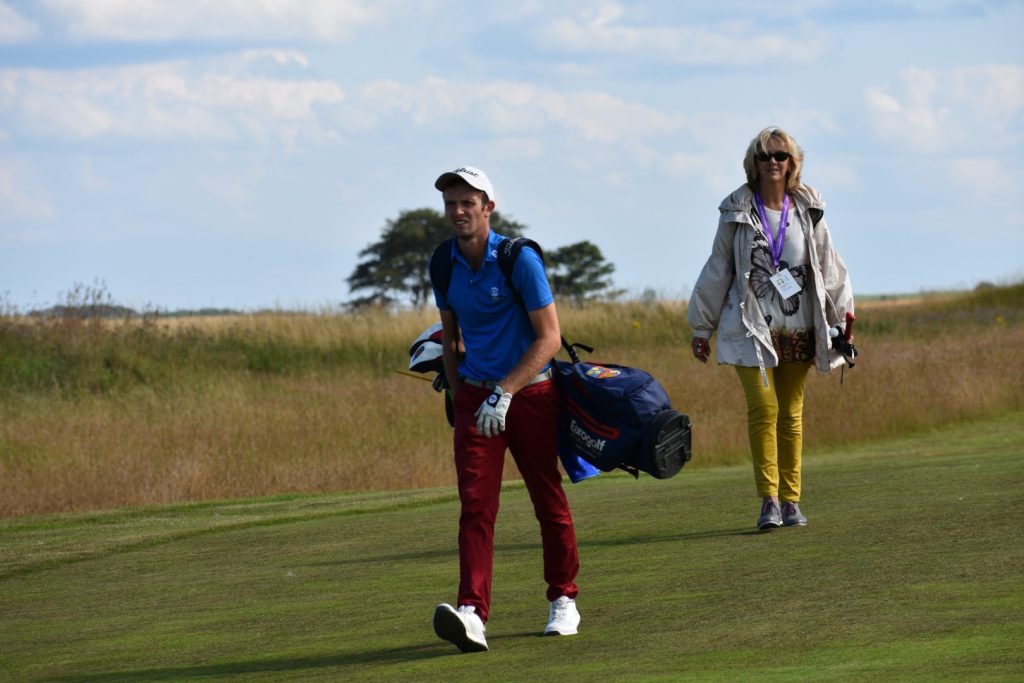 Was he nervous, with all the attention and the big occasion?
"A little nervous. So I had a strategy for the clubs depending on the wind for each shot."
Vincent clearly feels golf is beneficial for people with autism; he is in no doubt that it has helped his personal development.
"I think golf is a good sport for autistic people, yes. In golf we can improve focus and can improve social interactions too."
Spectators seeing Vincent from a short distance might have supposed he is a confident, relaxed individual, but look at him in the eyes and you can see he is working hard to process all the detail and respond accordingly.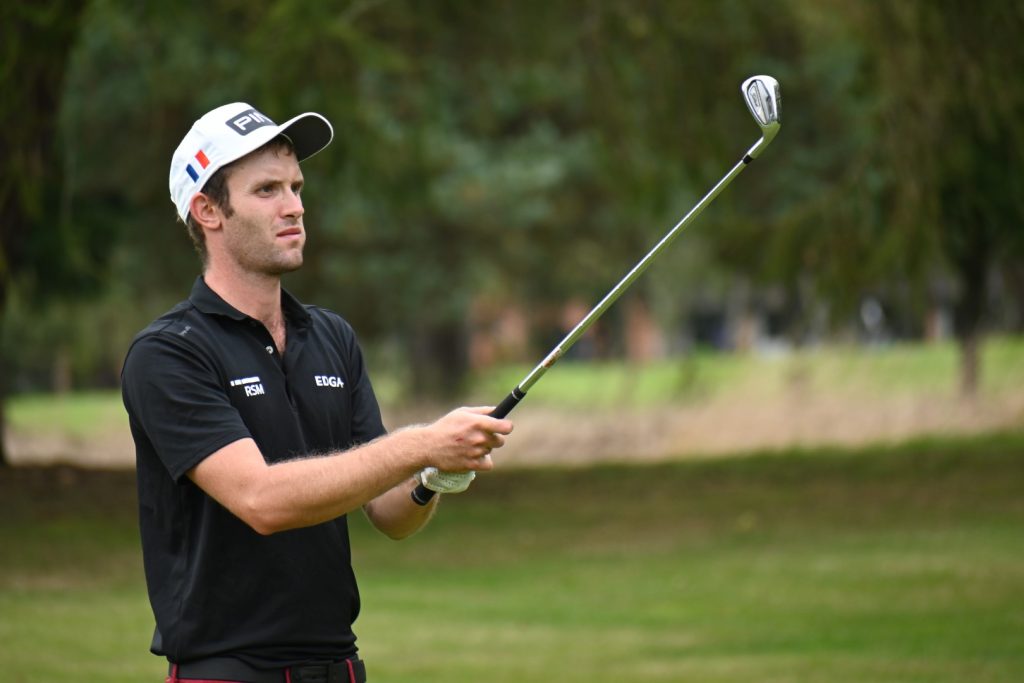 If this is so, Vincent has this to deal with in every interaction, in every competitive round of golf and certainly in every new setting. He faced this during these Tour events for two weeks, and yet he shared something significant with his fellow seven EDGA players and even the European Tour players around him: that he can play golf well and compete on an equal footing. He was thus taken in as one of the group which demonstrates something about the inclusive nature of this game.
Inclusion is a hurdle for people with autism, because they face stereotypical and lazy thinking every day. As Vincent's mother Michele would explain, with tolerance and inclusion comes progress, and she is in no doubt of the value of sport and golf for her son's personal development. 
Vincent's greatest ally in golf is Michele, who travels with him to all the tournaments. Michele speaks with a passion about the difficult early years for Vincent but also how the love of his family, an inspiring early teacher and more recently golf, have all helped to shape her son and help him find his way.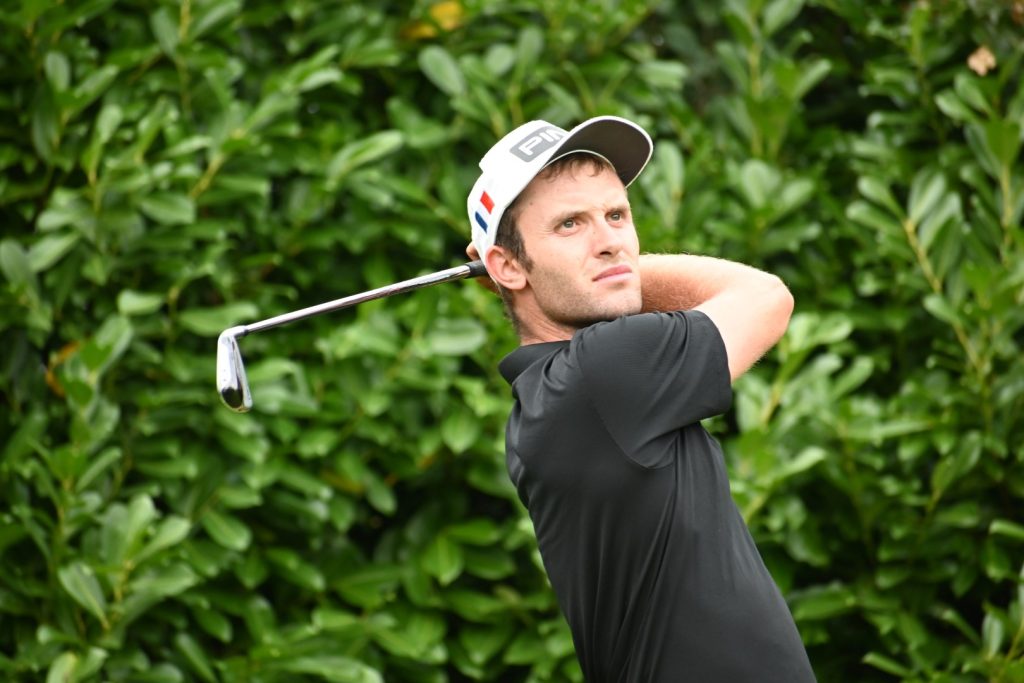 Michele said: "The doctors told me that he will never go to school, that he will never speak. And he was three years old when he was diagnosed with deep autism, and I was told he must go to the psychiatric hospital and that's all. So I became his teacher."
Michele has three sons, including Pierre and Paul.
"Vincent is the youngest one, the two older boys Pierre and Paul are not autistic but they said for us it's not a problem if Vincent is autistic. He's our brother, and we will try to help him but he must try to live a normal life, and that was fantastic.
"He will be autistic all his life, that's not a problem, but he can learn to live in our world but it's difficult for him. It's possible if other people help him and he makes progress. And sport is a fantastic vector of development.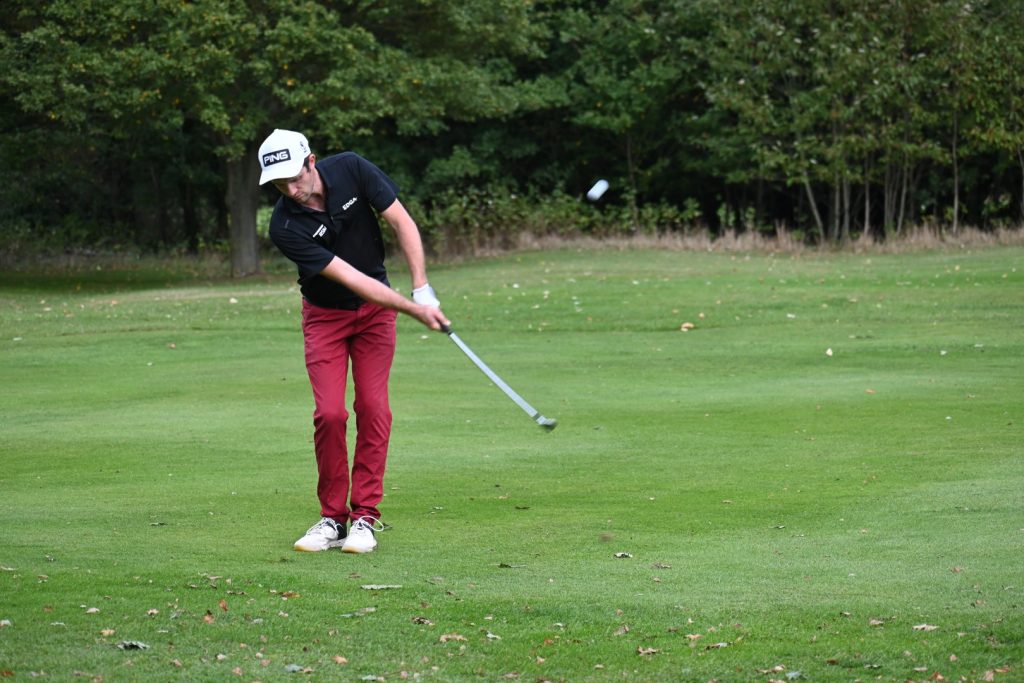 "If I was to send a message to the parents who have an autistic child, I would say never give up, because they can make progress, and Vincent is the best example."
Vincent started playing golf only 10 years ago, and his first experience of a golf swing was unusual, through a popular computer game.
"I started playing golf at 14… Now I am 25 years old," says Vincent.
He laughs when he says: "I started to play golf with the Wii sports in the video game."
Who does he look up to most on the golf course?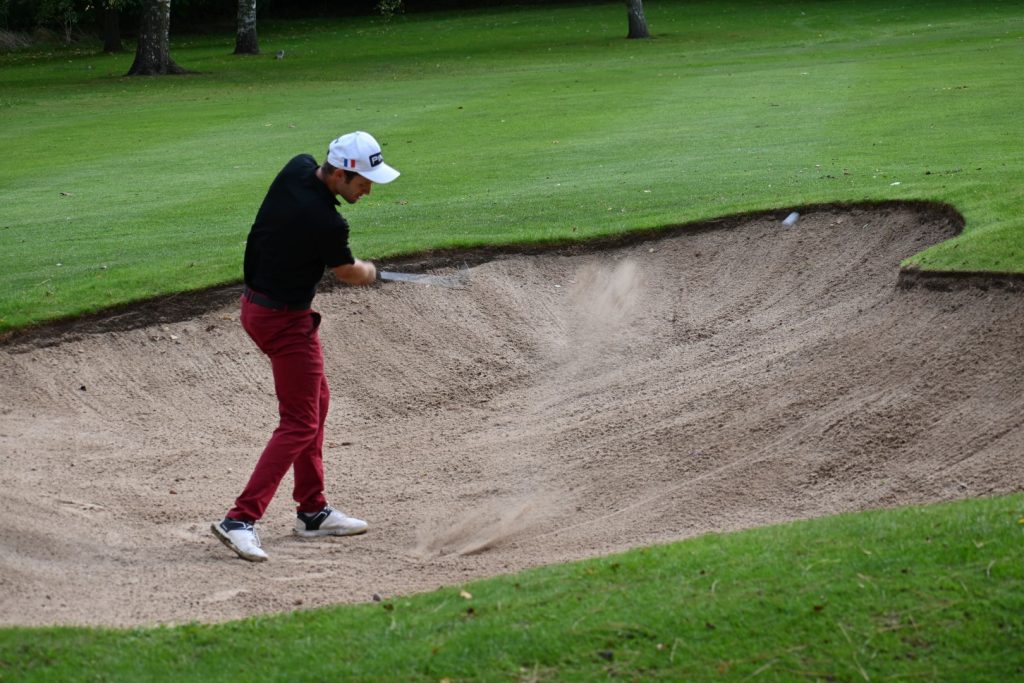 "Rory McIlroy and Sergio Garcia, yes, and of French players I like Robin Sciot-Siegrist, Gregory Bourdy, Joel Stalter, Ben Hébert and Alexander Lévy."
He adds: "My home club is now Moliets, which is located in the South West of France between Bordeaux and Biarritz."
Vincent said that the members at Moliets are always highly supportive, as were those at St Omer in northern France where the family were then living, shortly after his first go at golf on the Wii computer game.
Michele says: "He discovered golf and he said, Wow! That's nice and I would like to try real golf, to play golf. And we went to the club where we lived in St Omer, near Calais, and then they said, OK Vincent you can try – and today they are very proud because his development is fantastic."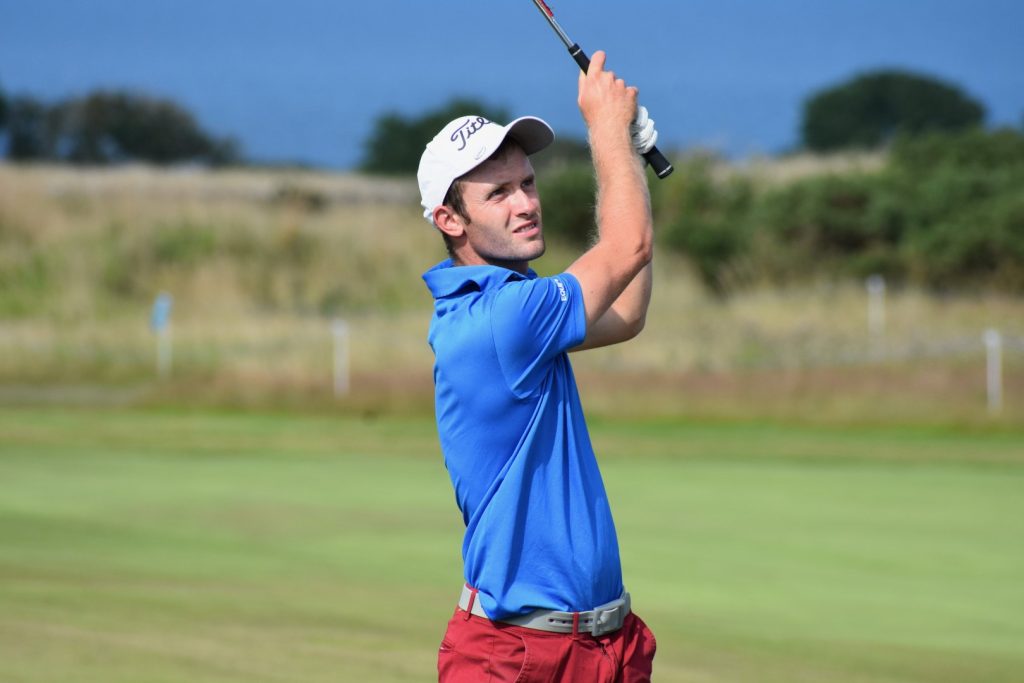 Vincent was fortunate as a five-year-old to attend a welcoming 'baby gym' which had a brilliant teacher taking the classes, while Vincent's five-year-old classmates were friendly, Michele points out, as at that age children are kinder to those who are different.
Indeed, for both Michele and Vincent, acceptance and understanding of autism are imperative to create an environment for people with the condition in which to relax and reach their potential. It's about tolerance. 
When Vincent isn't practising his golf he works as a volunteer for a society in France called 'Golf Together for Autism' (Golf Ensemble pour l'Autism), that helps autistic people and their families through golf; run by the respected Christian Cevaer. Vincent has an administrative role and also organises golf initiation days at supportive golf clubs.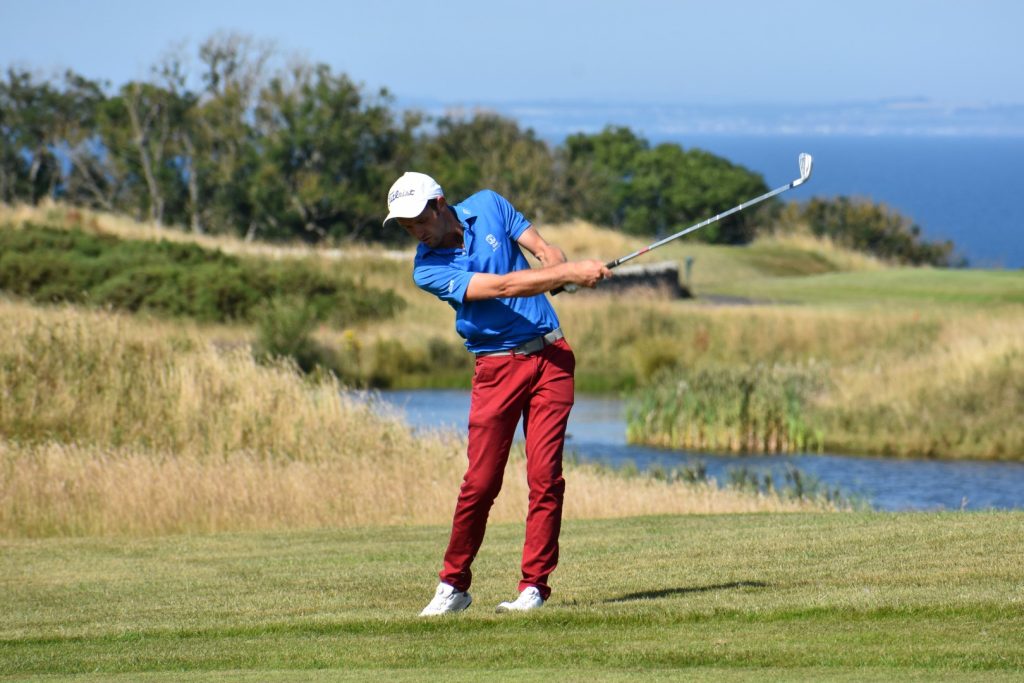 Michele says: "I think if people accept this difference it's fantastic. It's fantastic for the person who has autism but it's very, very good for other people too.
"For Vincent, sport, and golf for 10 years is a real therapy… So I mean, if a person with autism has a passion, wow, this person can make progress, so I say never give up."
Meanwhile, Vincent can concentrate on the present and look to the future.
He says: "I would like to be scratch handicap next year and play professional tournaments and if it is possible I would like to be a golf teacher helping mainstream players and autistic people like me."
To get there he works very hard on his game.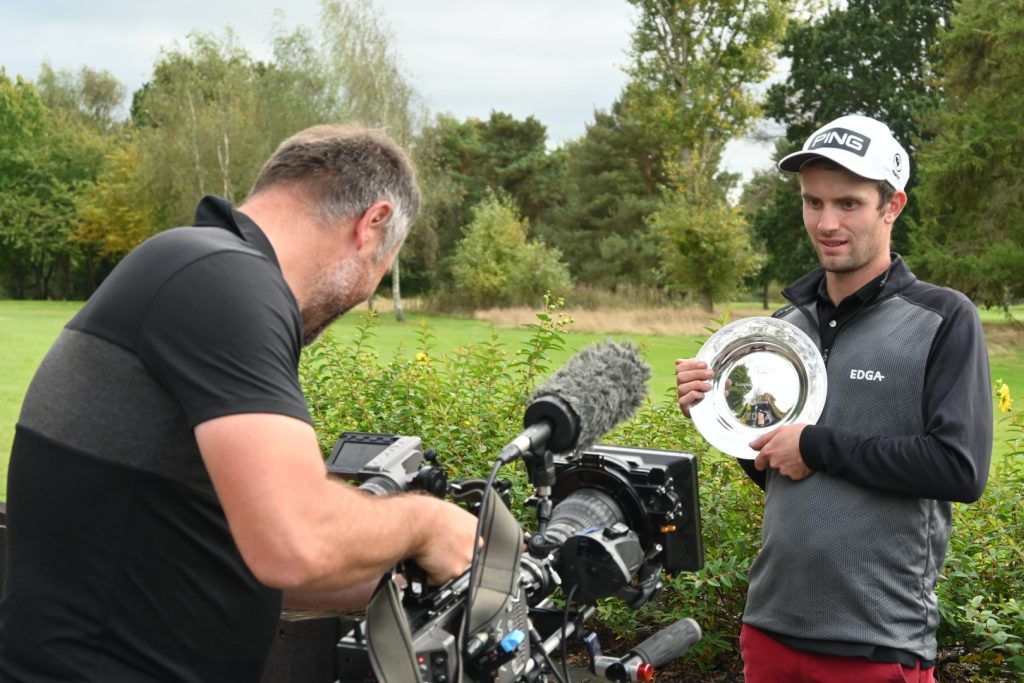 "I can play golf a lot so in the week I can train five days a week."
Vincent enjoys his training with a specific programme every day alternating physical work, the technical work of the long and short game and also strategy on the golf course.
Since the beginning of the year, he has been working with his two coaches, Michael and Scott Hill from the Hill Golf Center in Hossegor. The two brothers offer him high-level coaching with a lot of human commitment. It's a great opportunity for Vincent and he wanted to thank his coaches for their wonderful support.
For the last five years, Vincent has played in the Golf de Moliets men's team in the Landes region in the South-West of France. He lives near the golf course and he is very well integrated and supported by all at the club, something he is again hugely grateful for.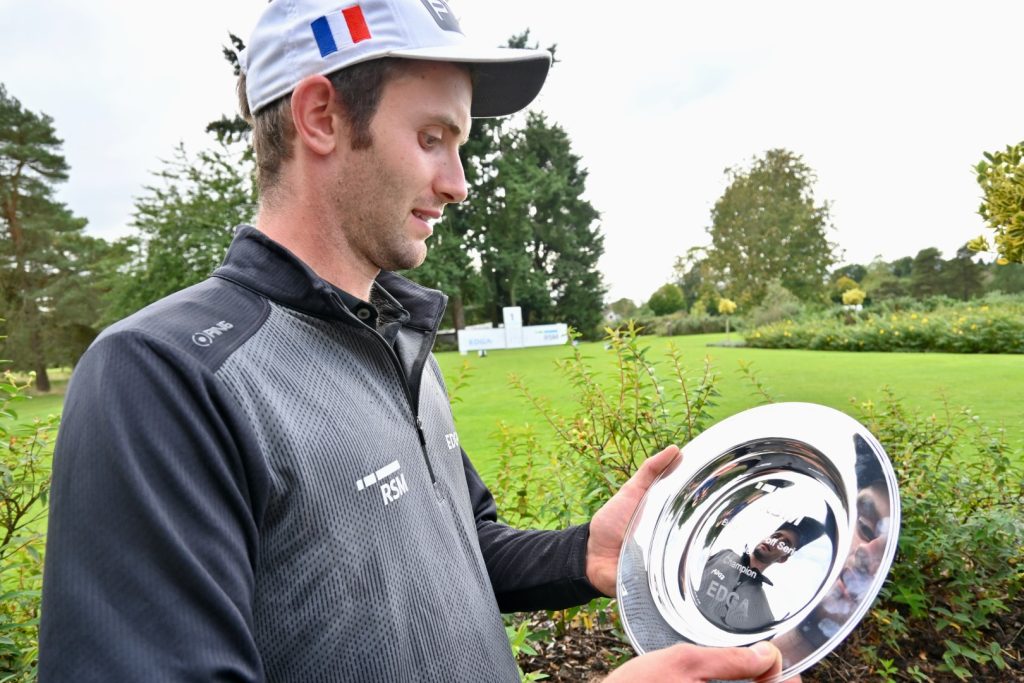 Despite his work ethic he tells us he also enjoys just being on a golf course and the surroundings. 
"In golf we can enjoy the landscape too, and nature. I can travel in other countries and so I can discover other landscapes."
Vincent adds: "My mother helps me to be good in social interactions and golf is a great part of my life in my dealing with autism."
Meanwhile, Michele says that when Vincent plays golf he forgets he is different and this is "magic, magic," for him.
Talking with us at the busy London Golf Club in his second language, then keeping his cool under pressure on the golf course – all this given that he was 'written off' by doctors as a quiet little boy – this is surely in some ways a little magic too.
Contact EDGA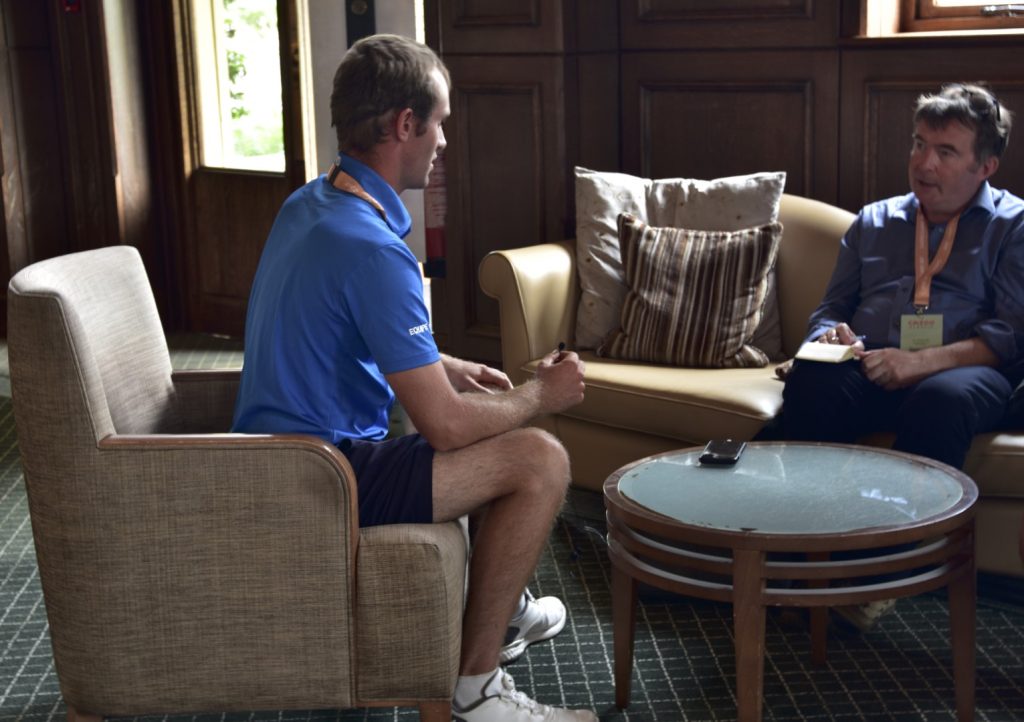 NB: When using any EDGA media, please comply with our copyright conditions