Audio: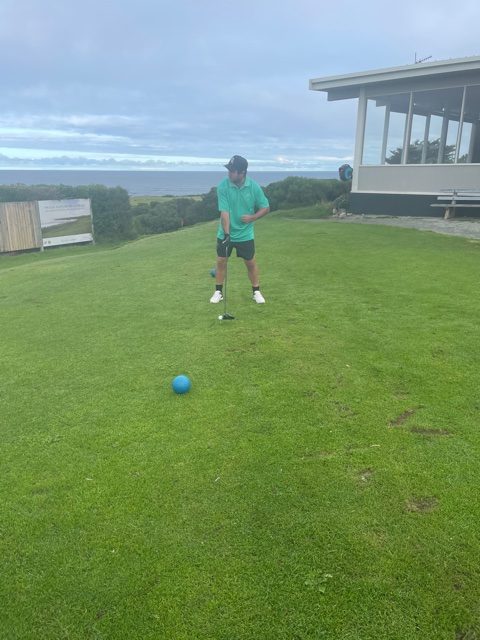 Sometimes a person's courage and positive attitude leaves a clear imprint on those they meet. This is one of those times. When he was born in Tasmania, southeast Australia, his father and uncles continued a family tradition and gave him a nickname. In Aussie lingo he was a bit of a "big jiggler" and so we now find ourselves talking to 'Jigs' Denby aged 38. And Jigs has a powerful story to tell.
Jigs was born, raised and now lives on King Island, almost halfway between Victoria and the northwest tip of the island state of Tasmania, or 'Tassie' as the locals call it. King Island has a population of around 1,600 and is about 70 kilometres long and 35 kilometres wide. It's famed for its crayfish, beef, cheese, surfing. Jigs would play the nine-holer as a teenager in Currie, the main township, and there are two coastal courses on the island – Cape Wickham and Ocean Dunes – both popular with international visitors.
Jigs grew up loving his sports like so many Australian youngsters, mainly Aussie Rules Football but a little bit of golf because his father loved it, and later boxing.
When he was 24, in 2007, Jigs was viciously attacked by a stranger with an axe. That he survived was perhaps part blessed good fortune and part due to his fitness from the boxing ring. Jigs was paralysed down his left side and in a hospital rehabilitation ward for six months. He had been told it could take months to recover mobility if ever at all, time was just about up and an electric wheelchair was being delivered, but then something fairly amazing did happen.
Now Jigs' message is simply never give up; respect the medical opinion, but remember you are a unique case, never give up. When he continued to make physical progress over the months and years ahead, he would still have to cope with Post Traumatic Stress Disorder (PTSD) from the attack and its aftermath, and this can never be smoothly parcelled away. However, Jigs knows his story can now help others who may be facing a life-changing trauma. 
He told us: "I'd definitely say you have always got to keep a positive mindset. Roll with the punches for a little while and just do your best. For me, at the time lying in bed, I was told that there was a fair chance that I wouldn't live because I had that much bone fragment and foreign particles in my brain, and as it had splintered into my brain there was a high chance of infection. When they're saying, 'you've got to have another operation but there's a really high chance of you not surviving,' and all the rest of it, I was just like, 'Yes. I'll be surviving.' So, I was stubborn I suppose."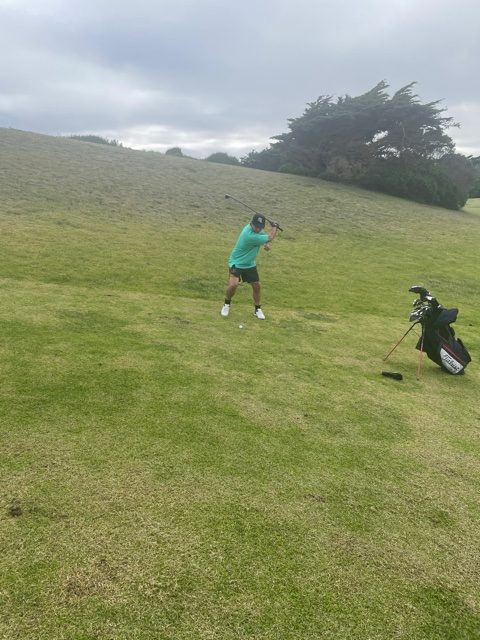 igs Denby calls it "pigheadedness" but it's courage. It took him a long, long time but he's now working again with his own business in property and grounds maintenance. He also works part-time for Parks and Wildlife Service Tasmania. He's playing and loving golf again, and as we speak he's been coaching the 8-16 year-olds in his local Aussie Rules Football team, looking forward to their first match of a new season the following day.
Jiggs has a damaged left side, and he plays golf right-handed (backhand). Today he is very much looking forward to playing in a big event for golfers with disability this September, alongside some new friends who have helped him regain his confidence.
His life changed dramatically when he was "in the wrong place at the wrong time," in May 2007. A friend got him a job at a mine in the Northern Territory, where he was going to depart for in a few days' time.
After having dinner out somewhere with a couple of mates, Jigs and a mate went back to another friends house to watch an Aussie Rules game on television, only to find their friend caught up in a fight with an extremely aggressive neighbour who was known for his violent behaviour. As Jigs had a boxing licence he didn't want to get involved but found himself splitting up the fight, the neighbour marching back into his own house and shouting at his girlfriend who now seemed to be in immediate danger herself.
"She was screaming so I went back and jumped the fence and ran up the footpath. I now know he had grabbed an axe and she thought he was going to strike her. He must have seen me running up and he hid behind the corner and when I ran around the corner to go into the house, he clobbered me in the right side of my head, and I dropped to the ground. Then he put his foot on my head and gave me another chop."
The blows severed the nerves connecting his brain to the left-side of his body, and Jigs suffered paralysis of the brain, similar to a major stroke. It took a group effort to keep Jigs alive there on the small island. A friend's mother was a paramedic, she helped initially and, as is the way in remote areas of Australia, the Royal Flying Doctors flew in to collect him. Those around him feared Jigs was going to die that night.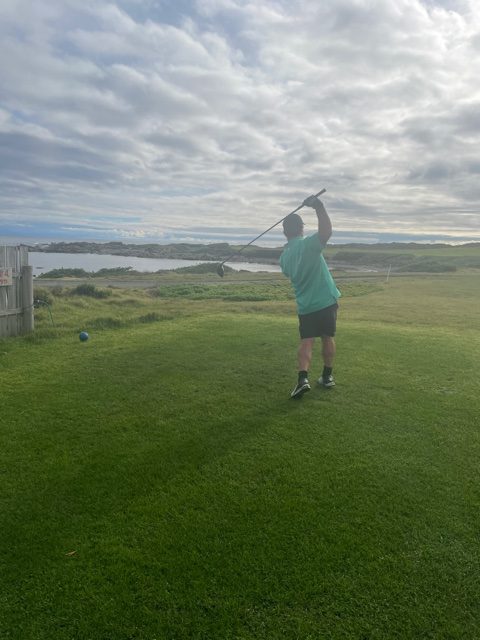 "They flew me to Melbourne because I was too severe to go to Tassie. And that's where I stayed in Intensive Care for a while. As soon as they stabilised me, they shipped me off to an intensive rehab unit and I basically stayed as an inpatient there for just under two years. In the Acquired Brain Injury unit (ABI), The Royal Talbot Rehabilitation Centre.
"Very early on I was relatively conscious I suppose. I'd say within two or three days I was aware of what had happened. I was extremely fit and that's one of the reasons they reckon I held it together, the way I was. But lying there on the bed, nothing would move on my left side. I was completely paralysed there. It took about six months for any sort of movement to start happening for his left arm and leg."
Six months later after the attack he broke a strict nurses' rule in the unit, pushing himself backwards in a wheelchair to his room with his right leg. He wanted to be independent, and get into his own bed, which he somehow dragged himself into.
"I was thinking I want to move because on the Monday, my electric wheelchair was rocking-up and I didn't want it. I didn't even want to see it. I was laying there and I pulled my left foot up with my right foot so it was up on the bed. I dragged it up and it stayed there. I thought, 'Well, it's staying there so there's something happening!' Anyway, then I thought, 'I'll let it down.' So it just slowly slid down, with limited control. I was amazed.
"So I pulled it up again with my other foot and let it slide down, controlled. I thought, 'You've got to be able to do it.' I stopped thinking about it and this sounds weird but my leg just came up by itself. I didn't try, I was just sitting there relaxing, trying not to cry and my bloody leg just comes up! And I thought, 'What was that?' I was starting to get ecstatic.
"And then I did that a couple of times and I just got on the emergency buzzer. Anyway, all the nurses came running down because they obviously knew I'd taken myself to bed and thought I'd fell out. I'm there crying. I'm saying, 'Watch this, watch this.' And they're going, 'What, what, what?' I'm like, 'No, watch, watch, watch.'"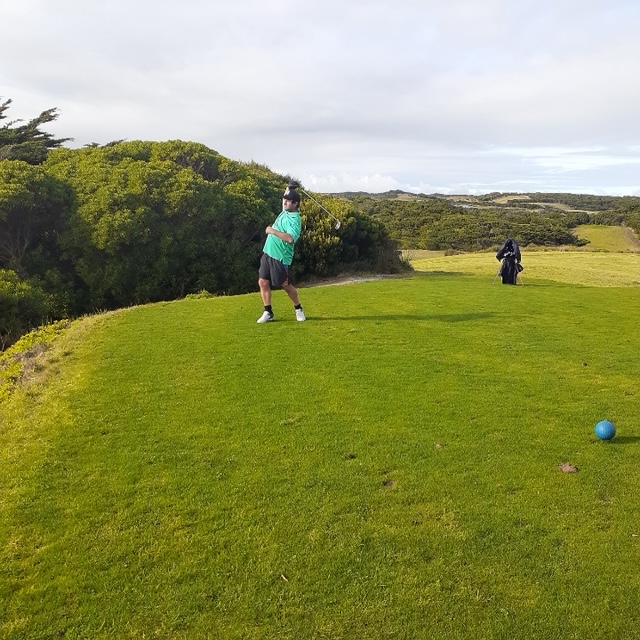 Jigs said it was "tears all around" when he had seen his mother, who took every good and bad blow right alongside him and then to tell family and freinds about his progress back home on King Island. 
"It was the happiest time of my life. And then when I actually was able to walk… but that took ages… I felt 10 foot tall then and bulletproof. But still, I had nothing in my hand, in my arm."
After a great deal of physio work, the same reward that he had earned in his leg started in his arm, little by little.
"I kept trying and trying and a few months later I started practicing to walk in a pool. And it gets you upright, trying to get the technique. So it was a couple more months after that I was doing assisted walking. And then, I finally got the training wheels off and was able to walk a little bit by myself."
Jiggs will readily agree that the fitness disciplines and gritty courage he found in the boxing gym helped in his rehabilitation, and while taking part in that sport was now history for him he tried other activities over the following years, but his gradual improvement did take years.
He also had to cope with PTSD which meant he was nervous about getting into unfamiliar situations and this didn't help him build confidence.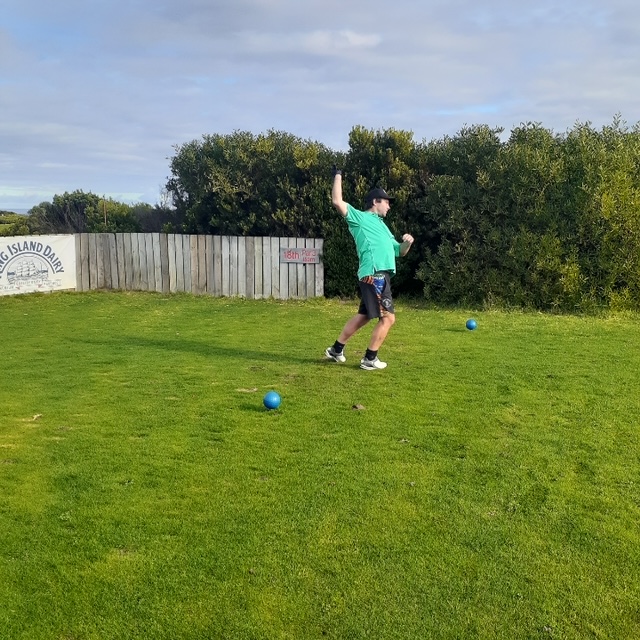 Jigs remembered his golf as a youngster, playing with his father. He started playing properly aged about 13 after a fair bit of chipping around their big yard, making golf holes and "hitting over the house". He drifted away from the game really at 16 when he went away to school on the mainland but would play in golf opens when he came home to the island.
Seven years after the accident, golf seemed a good choice again but his early efforts in playing two-handed were impractical and research into playing one-handed didn't get him very far. 
Later, one of his old therapists said he should contact the Royal Talbot Rehabilitation unit he had been in for so long, but he thought he should move past that part of his life. In hindsight he was wrong. Jigs spoke to the sports specialist, Wayne, who asked at short notice if he could come along to a clinic held by the famous Presidents' Cup team event between an international team and the USA. It would be perfect as players with disability would be there and there would hold a golf clinic. Jigs was busy with work then and at first said no.  
"Anyway, I hang up and I was thinking about it for about a minute." And I said, 'No, forget it, I'm going over.' And I rang my dad and he goes, 'Just get on the plane and go over.' He says, 'Forget work. This is more important'.
Jigs knows that his Dad had the instinct that this wasn't just about golf but finding a social outlet again.
From the start he and Tony Coates got on well including when Jigs asked him for the secret of tying shoelaces one-handed. "The secret is you don't," laughed Tony. Both men now have the 'BOA' laces that are always tied but can be tightened or loosened with a dial at the back of the shoe upper. This golfing innovation has also helped with better work boots for Jigs to offer far more support to his left ankle and lower leg.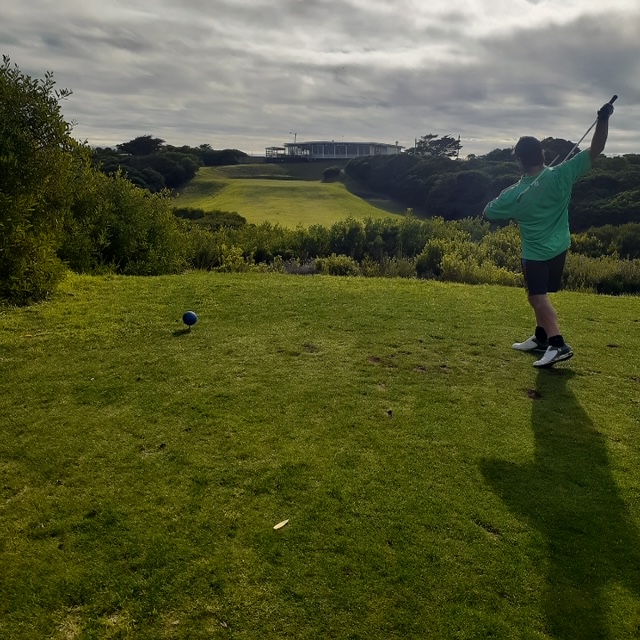 Jigs's local course is the King Island Golf and Bowling Club and he also gets to play up at Cape Wickham and Ocean Dunes. "They're fantastic, it's a treat to have them here. But golf for me now has definitely opened up my boundaries because I've still got PTSD. With that it's like anxiety sometimes. I'm getting a lot better but the anxiety side of it was crippling me quite a bit."
With the kids at the football [where he has coached now for five years], I've got to do public speaking for them, so everything's pushed my boundaries to get over it.
"Being able to go out in a fourball and with my mates and chatting with people, it's great. After you finish you'd go and have a beer with them. And for my first couple of weeks that I was putting my cards in, it was always in a group with my Dad and one of my best mates. But now I've made a point of each week trying to find a new group to go with.
"That's why when Tony asked me to go and play in this amputee competition coming up in September, at the Victoria Golf Club, I was, and am nervous at the moment, because it means getting over there and meeting all new different people out of my comfort zone, basically. But I'm sure I'll enjoy it afterwards."
The golf clinic in the rehabilitation gym, he has said hello to some established golfers with disability and while he was nervous at first, he has benefited greatly from meeting them, including Mike Rolls, a double amputee who won the Victorian Amputee Open in 2018 and has written the book "Ditch the Dead Weight. "
"They are some cool people. They just made me feel comfortable straight away. So, I'm hoping that when I get over there to have a whack, I can sort of open my opportunities up and it will be good to meet more people."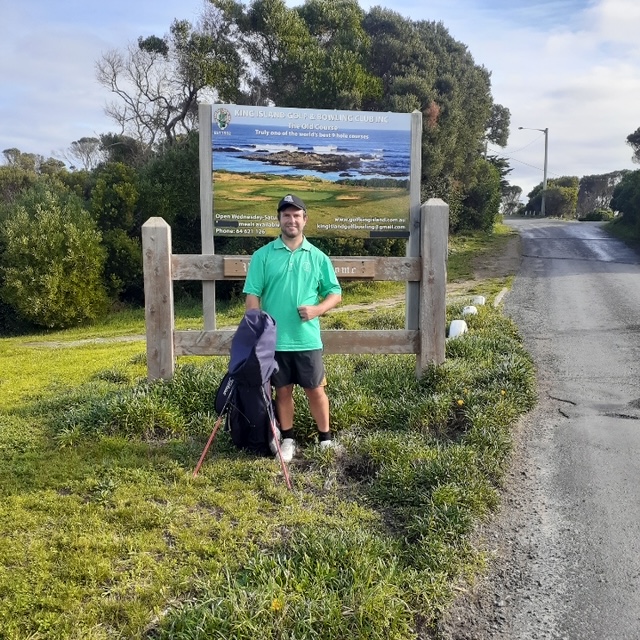 Jigs doesn't tend to tell people about the horrific attack with the axe that nearly killed him and will sometimes say he was injured in a car accident or through a stroke. It's not that he is being evasive but more to spare them stress of listening to the story.
But where he is much more direct is when encouraging others to take courage and never stop believing in yourself.
"One thing I will say is, and I don't want to sound cynical, but you don't let people and especially medical people define what you will be able to achieve. When the medics were saying that you won't be able to survive and you won't be able to walk again, I just ignored it. Because yes, now I'm playing golf – and I wasn't going to survive. I wasn't going to be able to walk. I wasn't going to be able to do this and I wasn't going to be able to do that. But when you put your mind to it, it's going to be different, but you will be able to do things still. You might have to alter a few things to still achieve what you want to achieve."
Jigs started out as a carpenter-joiner by trade, but following the attack he would later create a little garden maintenance business which evolved into a property services business for the council with a couple of employees, while he is also a Field Officer for the state's Parks and Wildlife Service.
"My mates get frustrated when they watch me doing my work stuff and that. I might be moving, I don't know, a rock or something and obviously I can't pick it up. So, I roll it around. You find ways to do what you've got to do. It might not be conventional to people with all limbs and all the rest of it, but where there's a will, there's a way. You can always do it, but it might just take a little bit longer. It might be a little bit different. But yes, anyway, that's the way I've survived for the last 14 years."
Jigs Denby was born a Jiggler, grew up wanting to be a footballer then boxer, became the toughest fighter and is now an inspirer. A guy worth listening to.
Contact EDGA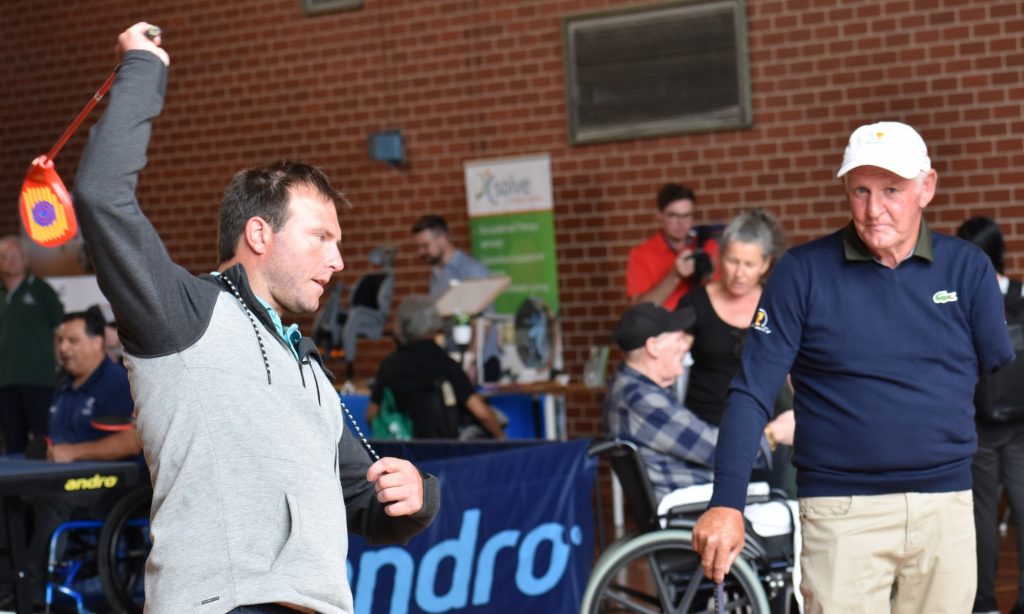 NB: When using any EDGA media, please comply with our copyright conditions