Audio: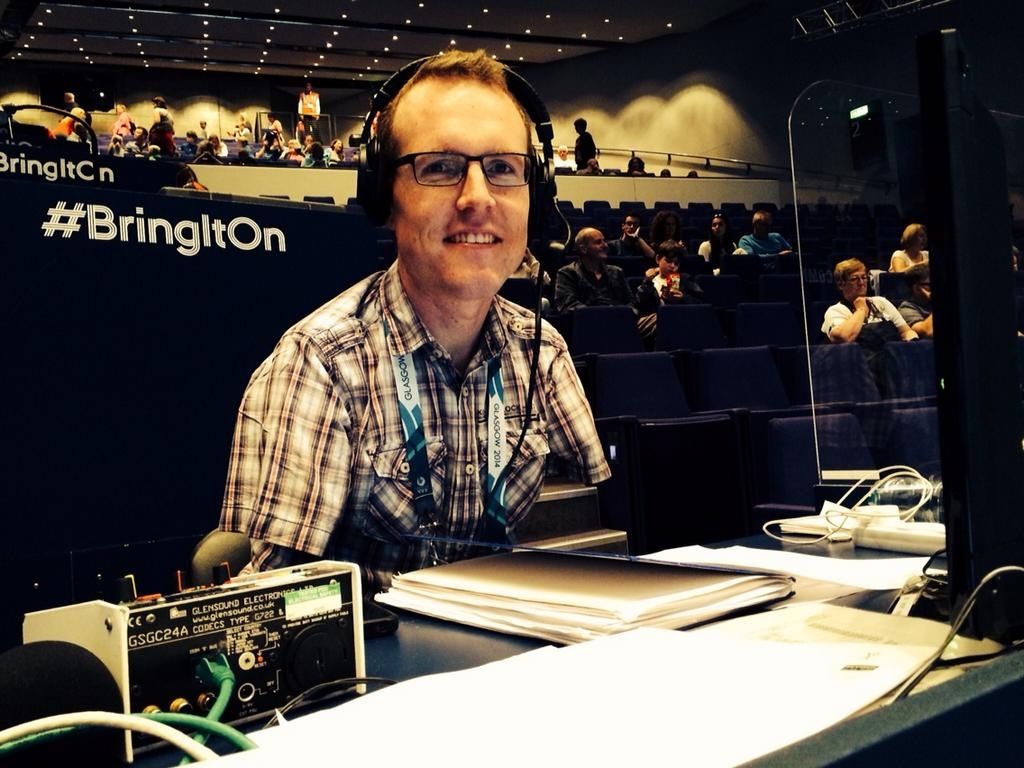 Broadcaster and TV producer Andy Stevenson describes himself on his Twitter profile as being born "without a full complement of limbs."
What Andy modestly omits from this profile is his 'full complement' of career highs so far. Just as he was inspired by great figures in UK broadcasting as a boy, we hope his unique story here can inspire a few youngsters to consider not only giving golf a try, but serious journalism too.
Andy was born in 1981 with no hands, very short arms (above the elbow) and only one fully-formed leg. He also has a curvature of the spine.
You can only try to imagine how the family coped at first, but Andy grew up in a loving household, had a good education and achieved a university degree before going on to forge a career in sports broadcasting – in production and reporting – working for both the BBC and Channel 4. This has included lots of football reporting but also golf (last December he presented the DP World Tour Championship for BBC Radio 5 Live) and the Paralympics – summer and winter editions – in London, Rio and PyeongChang, South Korea.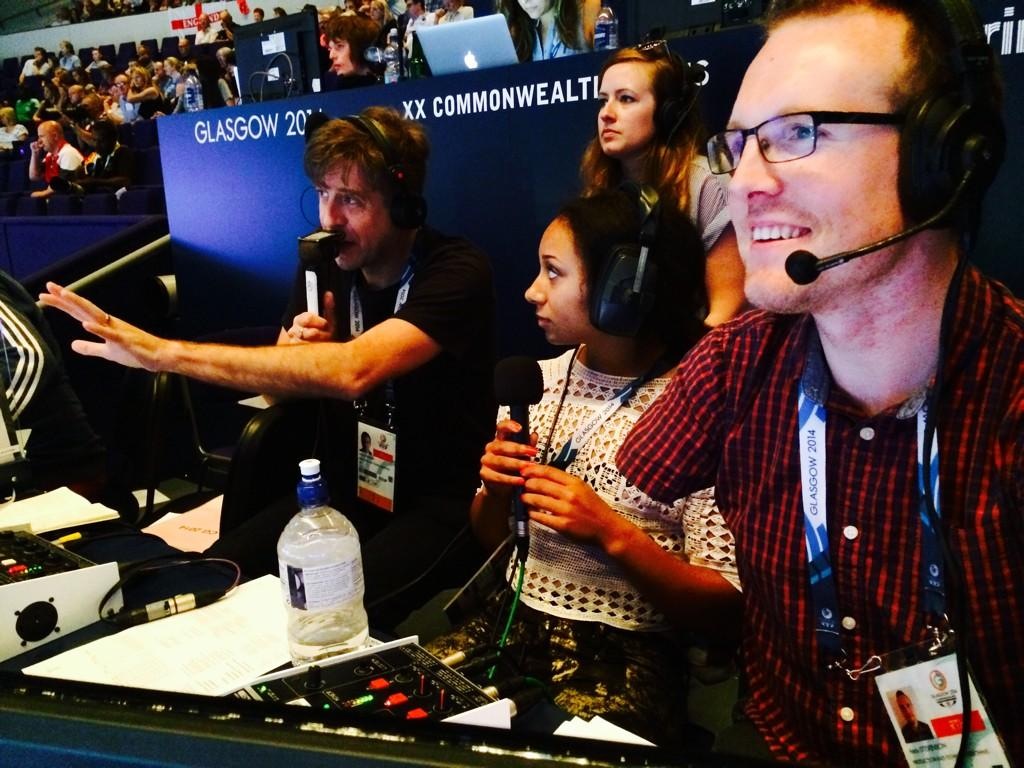 In 2018 he was named as one of the 100 most influential people with a disability in the UK by the Shaw Trust, and in March 2020, just before the pandemic, Andy spoke at the United Nations Human Rights Council in Geneva about disability representation in the media industry.
If he has 'arrived' career-wise, the blunt question might be how? The supportive upbringing is one thing, and he was clearly highly resilient in learning how to cope physically and mentally as a young boy. He made friends well through the rough and tumble of playing football in the school yard, encouraged by his parents, who hid their nerves well. They helped him to keep going and instilled a sense of real perspective, unusual for a young lad: "there are always people worse off than you."
Perspective is a word that crops up a lot in this interview.  
On his start in life, Andy said: "I came along, as they say, and I was born with no hands. My arms are very, very short, well above elbow level. My right leg is standard, but my left leg is only down to above knee level. I have a small foot on the end of that leg, which was pointing downwards when I was born, which actually turned out to be a handy thing when it came to getting into prosthetic  legs. I also had a slight curvature of the spine, so I wore a brace, a kind of jacket thing until I was about 12, to try and keep it under control. Thank God it did. I never required spinal surgery. But yes, I came into the world with only one of my four limbs the way it should be."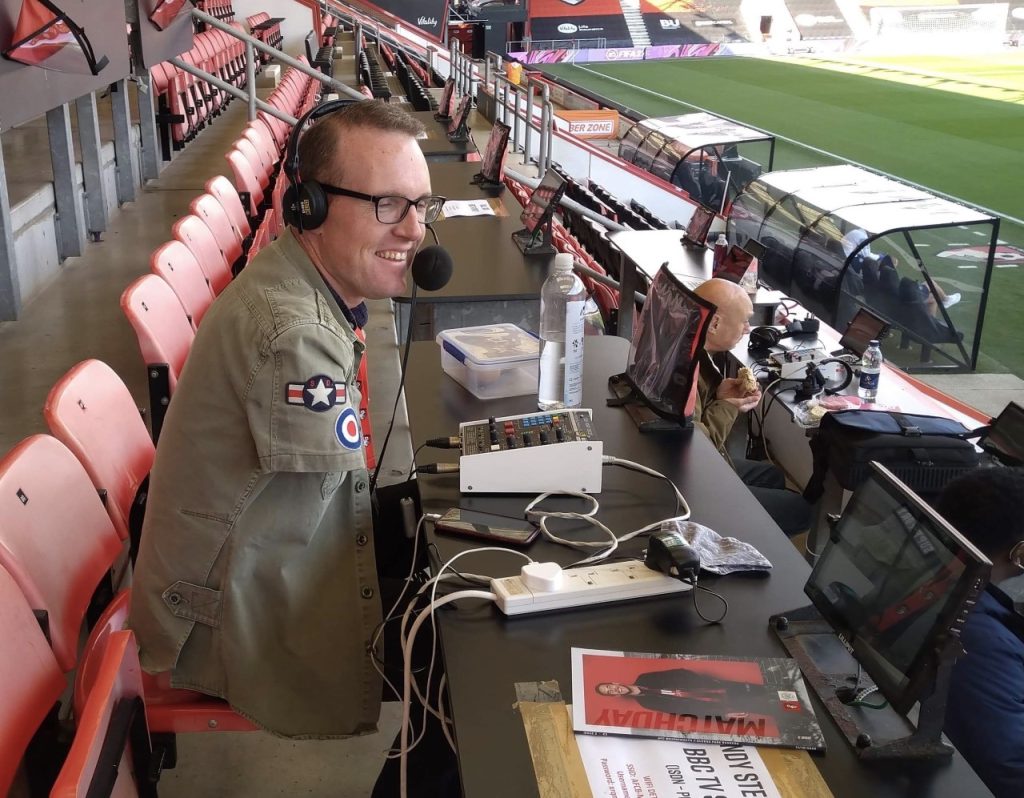 Listening to his crystal clear reporting and presentations today and you gather he is a thinker, which will assist in his career but will have also helped him problem-solve as a lad – the day he worked out a better way to hold his pen for example. Crystal clear thinking will have perhaps helped him to look into the future – and understand that he could actually have a good one.
Andy was born in Northern Ireland. His parents Ann and John moved to Newtownards near Belfast from England, to work at the ill-fated DeLorean car plant in the late 1970s. When Andy was born, after the initial shock for Ann and John, they spent some time wondering 'why' (he was too young for thalidomide to be responsible), but after a short while they decided only to look to the future positively and concentrate on the 'how'. 
"They decided to focus on raising me and loving me and instilling this attitude of just having a go at things. So I was very, very fortunate to have parents who massively encouraged and supported me but didn't push me. I went to a mainstream school for example and I went to university. I looked into driving a car, which I can do now, and had a great circle of friends. They just encouraged me to try to have as normal a life as possible and as positive an attitude as possible.
"My mum in particular would always say, 'There are lots of people worse off than you.' She wasn't saying it in a nasty way. She was saying 'get it into perspective, Andy,' the things you can do and the things lots of other people can't do."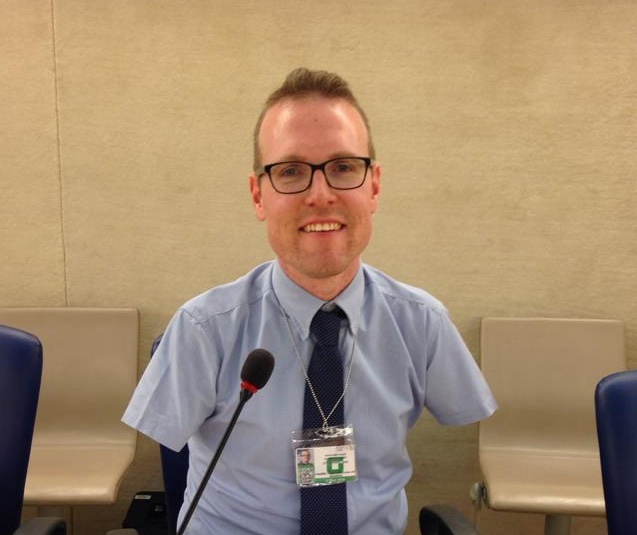 Andy adds: "I don't know whether this was deliberate but I grew up with this idea that actually everybody has a disability of some kind. Mine, you could argue, are reasonably extreme. But actually people might suffer from a bad back or they might have dyslexia or be short-sighted or they might have spina bifida or be in a wheelchair, not be able to walk. So I had this constant sense of perspective flying around in my head that ok, Andy, you can't do X, but you can do Y. Or you can do X, maybe not 100%, but you can do it in some shape or form."
He loved sport as a kid. From a toddler Andy supported Liverpool Football Club and he played football with his pals every single playtime. It scared his Mum, as he had lots of falls without being able to protect his head as well as the others could; one time he ended up in hospital with the doctor informing the now scared 10 year-old Andy (with his Mum out of the room) that he had fractured his skull. (It turned out to be a scratch on the X-ray!)
Andy said: "My parents could have said, 'Look, Andy, we can't have you tearing around playing football at lunchtime.' But they didn't. They probably swallowed whatever fears they had and let me carry on."
Sadly, Ann Stevenson died of ovarian cancer in 2019, but her values meant so much then and now to Andy, as does the support of his father and his younger sister Michele, who both live in Newbury, Berkshire.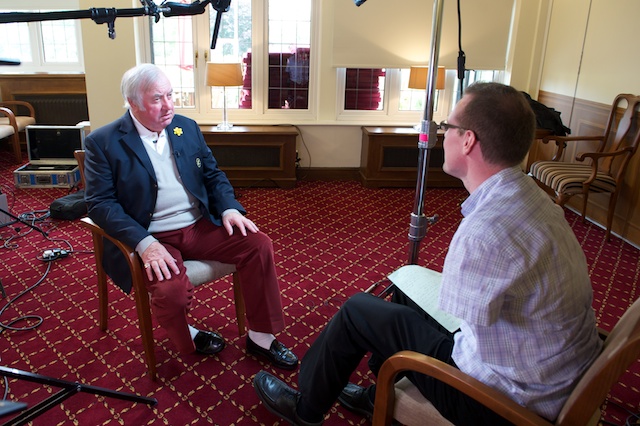 They had tried Andy with full artificial arms when he was three or four but he didn't like using these. Later he would find arm prosthetics that his upper arms could slip into, with a metal attachment that allowed him to hold a pen. Relatively effective, but these made him stand out in lessons just when he was trying to 'fit in' with his classmates, and he also needed assistance in putting them on.
Then came a life changing breakthrough. "There was one lesson where I lost or misplaced the bag with these things in," explains Andy. "I turned up at the lesson without my artificial arm sockets and I just held a pen against the side of my shirt, and the shirt sleeve was just about tight enough to kind of hold it. It was a eureka moment. I thought, 'Well, hold on, if there's some way of just attaching this pen slightly more firmly, I don't need these sockets.'
In the end, Andy found that wearing a tennis-style wristband, the kind you can buy from any sports shop, was the best solution, one he relies on to this day. Using it he can grip a pen, fork, spoon, and he always makes sure he has a wristband with him as well as spares in his car and at home. 
Apart from the practical benefit, it made him look at himself in a new way, being an important reminder of what he could do, rather than what he couldn't. "Growing up, I told people I had no arms. But as I became older, and this comes back to this perspective business, I realised no, actually I do have arms and the arms I have make a huge difference to me in terms of what I can do."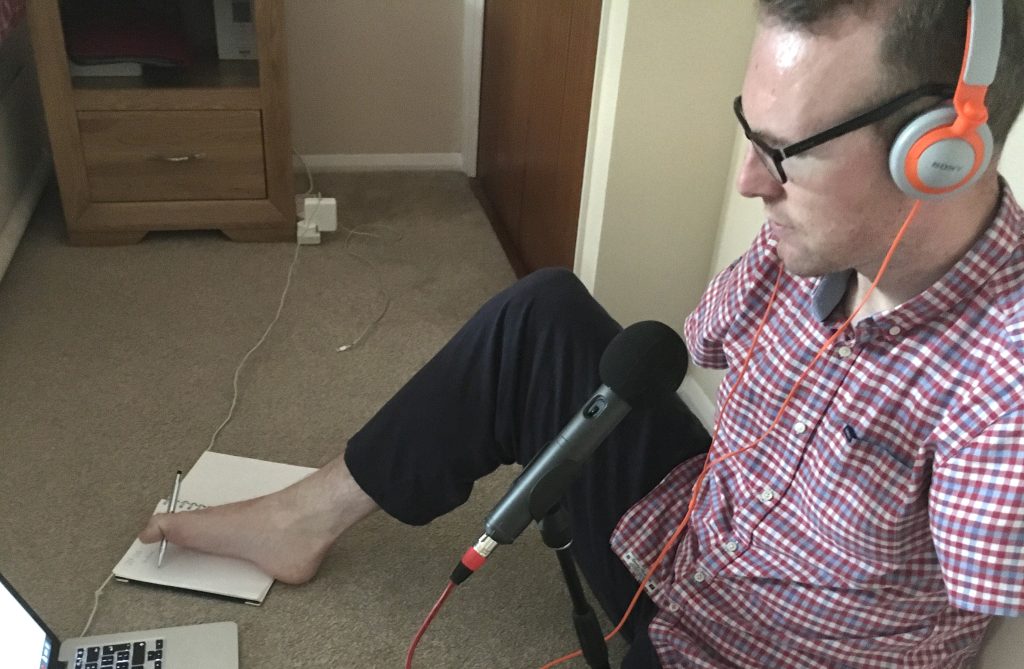 It's hard to figure how Andy as a young boy, and later a young adult, coped in the pressured environment of school, when even a kid who might need thick lenses in his spectacles or is a little overweight might get picked on mercilessly by his peers. Andy's confidence, from his parents, to join in in the school yard may have been one factor, and his intelligence and love for sport another. Before we address bullying, let's see where this love of sport has taken him.
Like quite a few BBC sports reporters, Andy's early heroes as a boy included two famous British TV sports broadcasters, presenter Des Lynam and commentator Barry Davies.
"It goes right back to when I was a child. I think all of us who are interested in sport grow up dreaming of being a footballer, or a golfer, or an athlete of some kind. I think everybody probably hits that moment when they realise that's actually not going to happen. For me, that happened a bit sooner. 
"So I think, either consciously or subconsciously, I started thinking, how can I still work in sport if I'm not going to play it competitively? I started off wanting to be a newspaper reporter, but I went off to university at Warwick (his degree was in English and American literature) and got involved in the student radio. It was a light bulb moment because I realised that it was so much fun talking about sport, reporting on sport, rather than having to write about it. It's all a bit more immediate and live."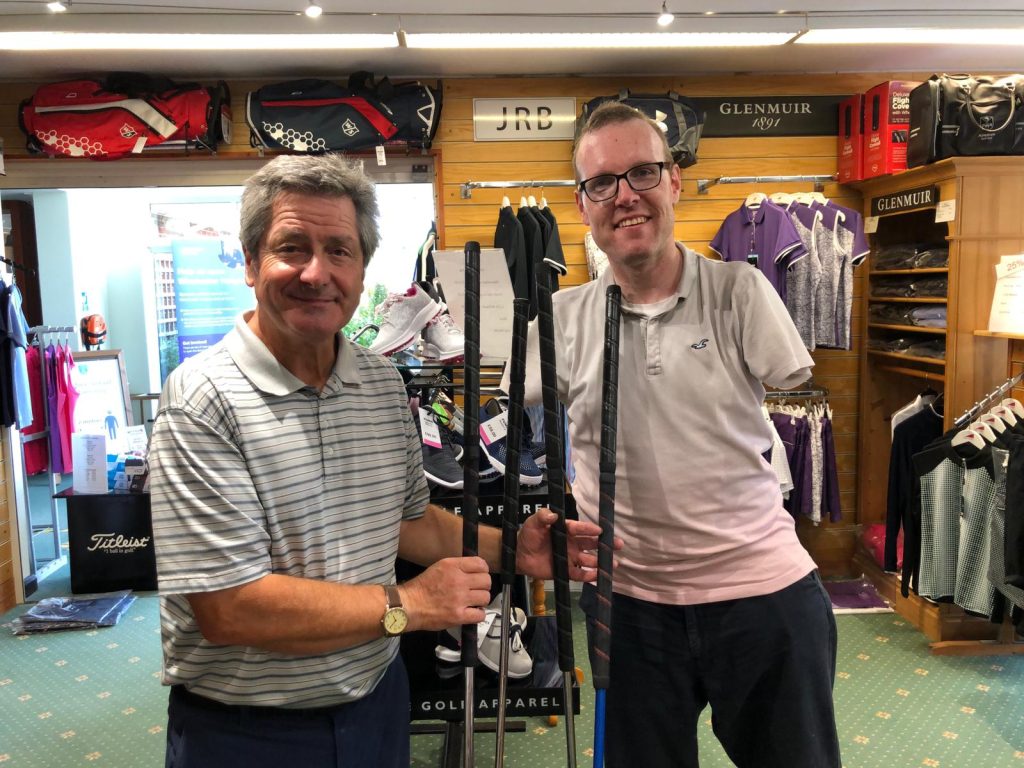 Andy began his career at BBC Radio Berkshire, working there for five years, meeting his now wife Julia there (they have known each other for 15 years and live today in Datchet, Berkshire), before moving into television and what he considers his 'dream job', working on production on the BBC Sports Personality of the Year show and various sports documentaries, including an obituary programme on the great Seve Ballesteros.
More recently, his TV production career has focused on the Paralympics, first within Channel 4 ahead of Rio in 2016, and since then as series producer at independent production company, Whisper, where he helped deliver C4's coverage of the 2018 Winter Paralympics in PyeongChang (he is in the midst of preparations for this year's Tokyo Paralympics).
Alongside this he has kept up his radio work, reporting for BBC Radio 5 Live at the London 2012 Paralympics, 2014 Commonwealth Games and Rio 2016 Paralympics, and you can often hear Andy on the radio or on BBC One television's 'Final Score' as a football reporter. 
He has been enjoying the challenge of broadcasting lately, and he loves the (typically) three Saturdays a month of live football reporting from England's most iconic football grounds.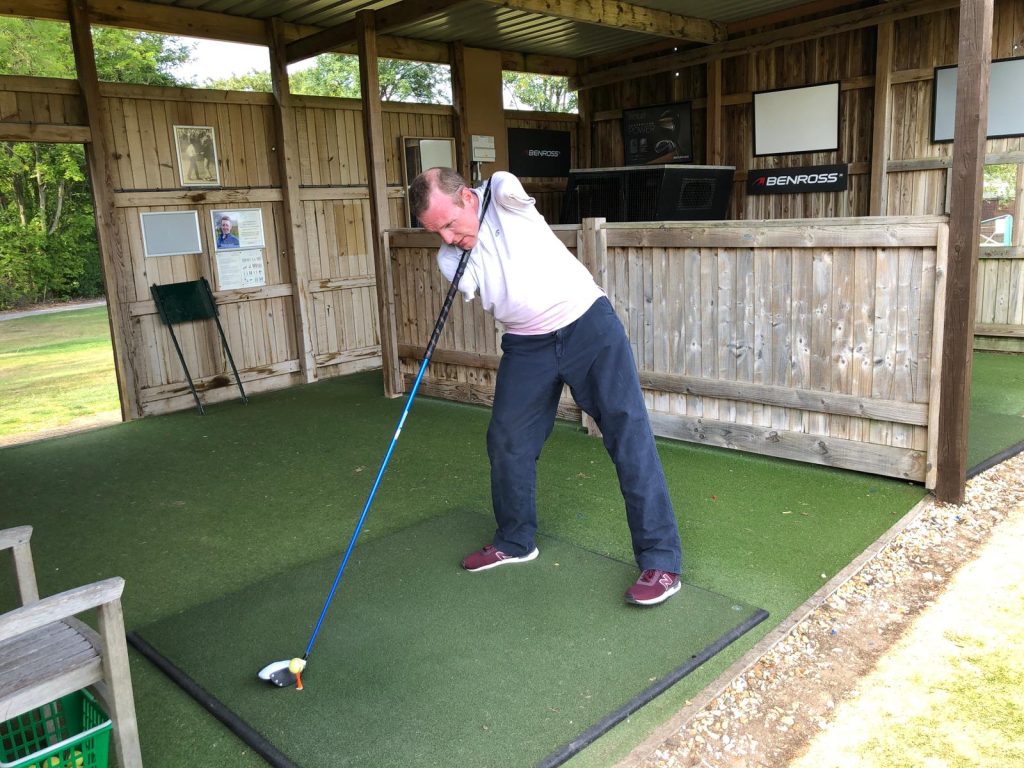 "I've enjoyed this particularly over this last year during the lockdown, it's all done very safely and just the ability to get out and go and watch a football match, it's a huge release. And relief actually, mental health-wise, just to get out and do something that feels quite normal. I realise it's a massive privilege because I'm sat there at grounds and I'm looking around at 20,000, 30,000 empty seats which would normally be filled by fans who currently can't be there. From a purely footballing point of view, those supporters can't return soon enough."
In an exciting new departure, in 2020 Andy interviewed various British Paralympians on 'Zoom' from his own dining room, which led to him becoming the host of the International Paralympic Committee's first ever podcast, called 'A Winning Mindset: Lessons from the Paralympics' (see end of article), in association with Allianz. Andy has presented around 20 episodes so far, talking to some of the world's greatest athletes.
His Curriculum Vitae has been created by a winning mindset, an undaunted personality. When asked about bullying in his life, it seems that it is adults rather than children who have caused Andy the most pain. 
He explains: "At school, I feel as though I was never bullied because I was never physically bullied or anything particularly nasty like that. But what I can say, because it still happens today as an adult, is that people certainly looked at me or stared at me, nudged their friends about me, pointed at me, and quite often laughed about me. That's the worst and actually, it's worse now when it happens as an adult because I notice it more.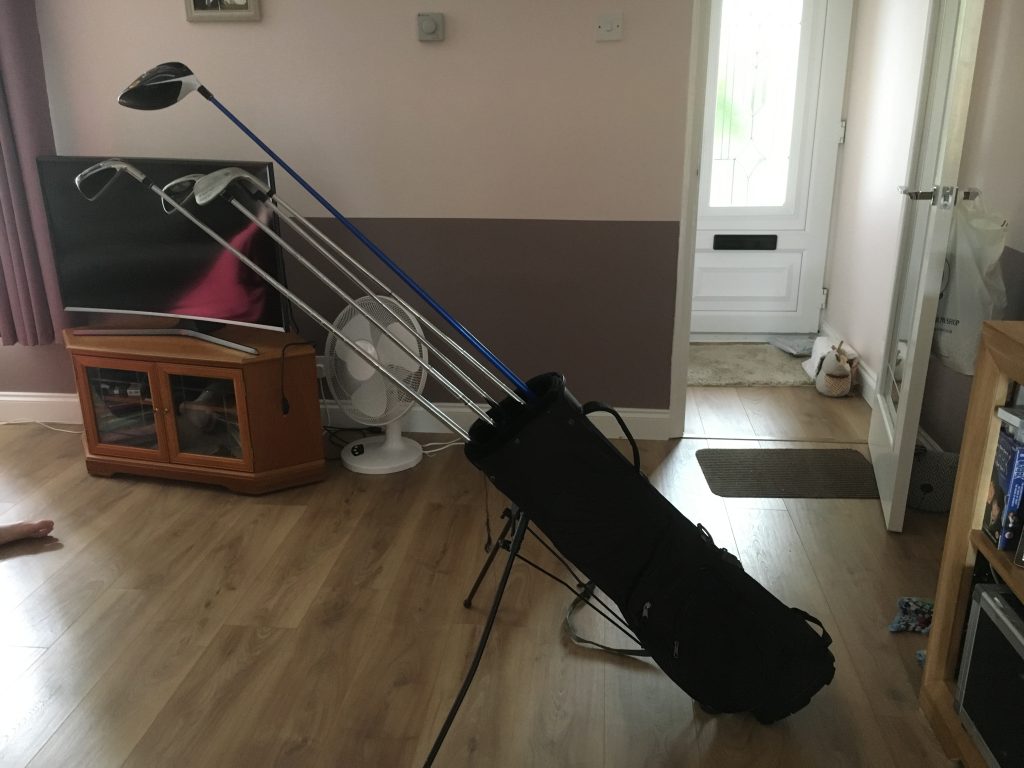 "I have to say, it's usually young men together just looking for a point of weakness in anybody that they can poke fun at. Perhaps they think I haven't spotted it. Perhaps they don't really care if I have or not. So I guess ultimately that's bullying, isn't it? That's happened to me throughout my life. But again, I would try to look at the positive side of that and say touch wood it's never gone beyond that. I've developed a relatively thick skin to try and ignore some of that."
One day a couple of years ago, when on a meal out with Julia, Andy saw some guys looking over and laughing at him. Later, when two of them were having a cigarette outside, on an impulse Andy confronted the ringleader. The men were embarrassed and apologised; they were an ice hockey team on a night out and when Andy, having commentated on some of the team's matches a few years prior, was able to name the club chairman, manager and captain, all the colour drained from the face of the panicked drinker. He realised that the man he had been mocking shortly before now held all the power. 
"Five minutes later, he turns up at the table where I'm sitting with my wife having a meal and he had bought me a pint. He said, 'I just wanted to leave that with you. I'm really sorry again.'"
While Andy's Mum might have been horrified hearing about that encounter, he also believes she would have been secretly quite proud of him.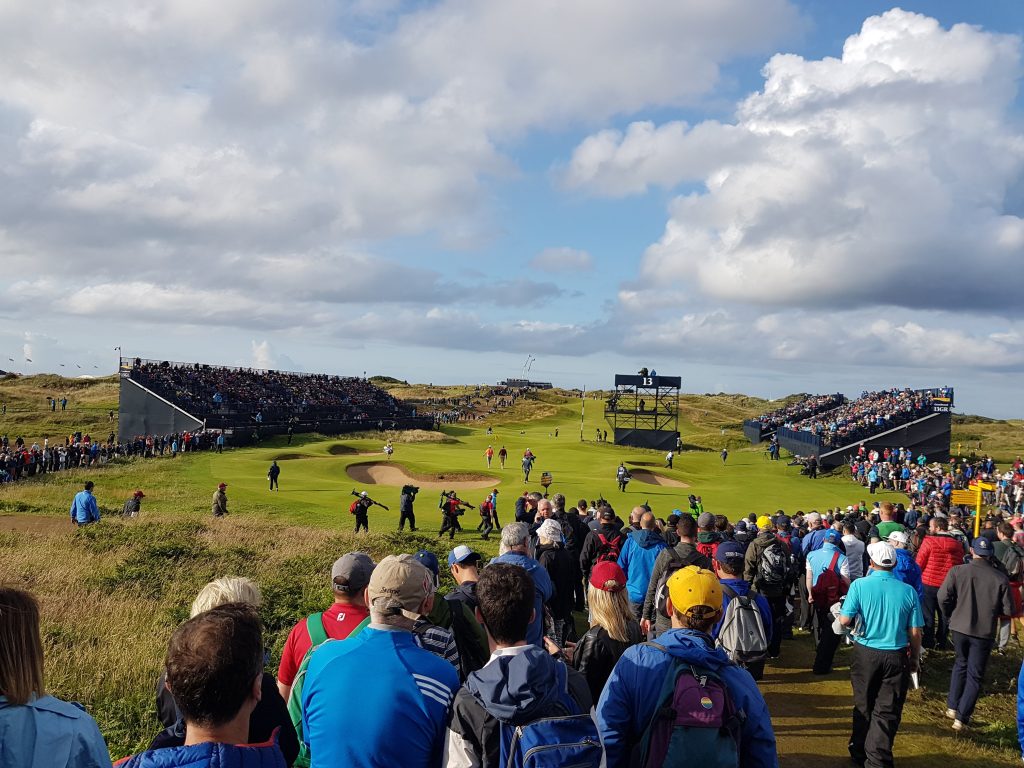 Andy puts these issues essentially down to ignorance and unfamiliarity. This hit home in an interesting way when he was covering the 2012 Paralympics in London and suddenly there were plenty of people with disability in the area near to the Millennium Stadium.
He said: "I was walking around Westfield Shopping Centre and the Olympic Park. Nobody looked at me. I mean, it was almost surreal. I've never experienced just going about my business without anybody looking at me and it was because they'd seen a guy with no arms and no legs in the swimming pool 20 minutes earlier winning a medal. So coming out and seeing me with no hands, to them it's like, 'Well, that's fine.' It's to be expected. So that's quite an interesting experience."
He added: That's why integration is so important, particularly in mainstream schools. If kids have people with a disability around them in the playground or in their classes or whatever, in their friendship groups, kids don't bat an eyelid. If they grow up with that, they'll be just like, 'Well, that's just Andy.' 
During the last summer of Covid-19, Andy found himself meeting up with an old flame of his, the sport of golf. As a teenager, Andy's first forays were using a broomhandle putter to take some of his Dad's putts when he played. They met Terry Gosden, the then club PGA professional at Tidworth Golf Club in Wiltshire, and he made Andy a few long clubs and gave him lessons every Saturday morning for a while when he was about 15.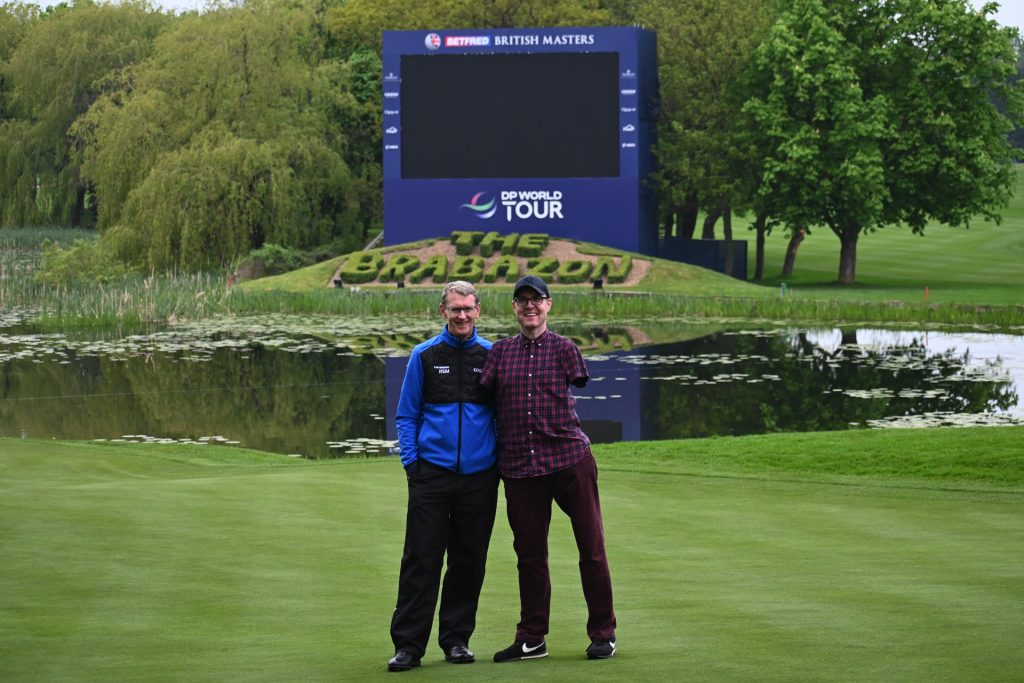 "It comes back to perspective. When I use a putter, I've got no wobbly wrists, no wobbly elbows. I'm not the world's best putter, but it is definitely the strongest element of my game because the way I hold the club between my shoulder, chin, and then I rest my right arm under the club, it's actually quite sturdy. I've got a fairly straight and true putting stroke and a decent feel. I don't feel any disadvantage to anyone."
Andy would play mainly on par-3 courses with his Dad and their friends, hitting a good ball 100 yards from the tee. "Shots off the fairway are more tricky for me and that's something I'm going to be investigating in the coming months to try and improve my technique there. They might reach the green one or two shots ahead of me, but I would usually get close to making that up around the greens. 
"It was only last summer during the pandemic when I fell in love with golf again. It became my source of exercise, my source of fresh air. It just so happened that one of my best mates was free job-wise, so it became a social thing and a way of keeping in touch with him. We found an absolute gem of a par-3 course called Ampfield Golf Club near Winchester. It's an 18-hole par-3 course designed by Sir Henry Cotton. It's a lovely, lovely course. Just perfect distance for me. It was just brilliant, a fantastic summer of playing golf."
Andy says that golf is his perfect exercise. He never had the pace or stamina for football, so on a par-3 course the walk, short rest, walk then rest again is great for his needs, while the fresh air and time for thinking has given him an opportunity to self-reflect and think about his whole life.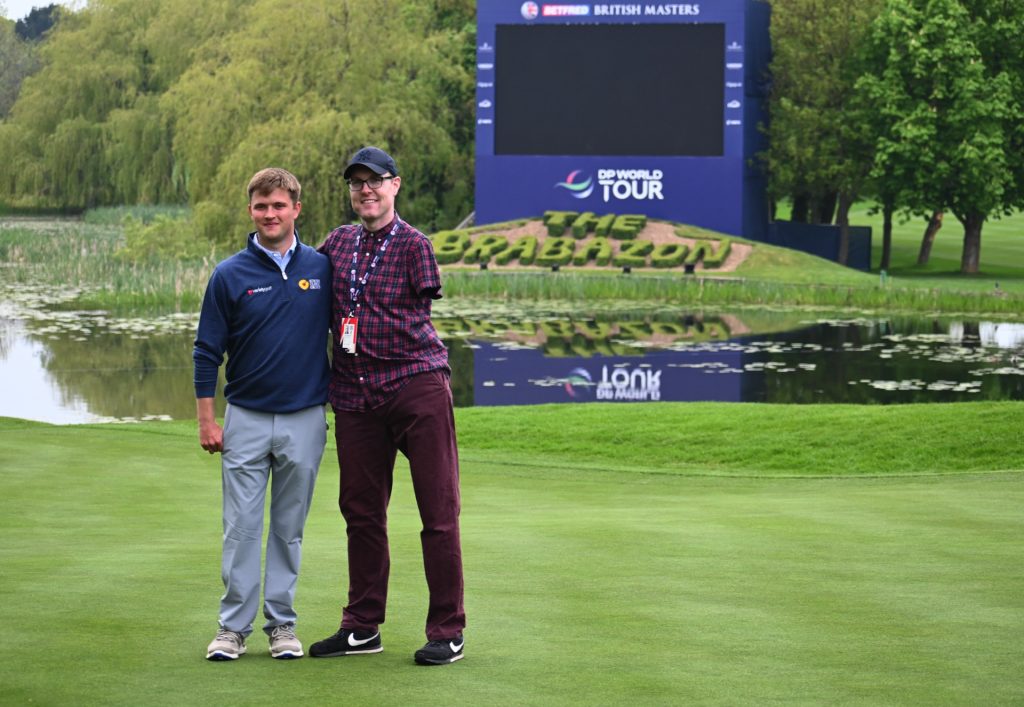 He clearly feels he owes a debt to his early coach Terry Godsen and recently he and his Dad tracked him down at Alresford Golf Club in Hampshire, 25 years after they had first worked together. 
"It was just so great to see him and it was great for my dad to be able to see him again. Fantastic. As soon as he watched my '2020 swing' – if I can call it that – he immediately said, 'Your clubs are too short. They need lengthening.' I'm thinking, 'Well, I haven't grown since I was about 18 years old.' He said, 'No, no, it's not so much that. It's just the way you're almost hunching over the club, it's no good. You need to be able to stand back a little bit and have a much wider swing, particularly off the tee.' He spotted that straight away and put it right."
Andy believes golf can be a sport that leads the way in terms of integration between players with a disability and mainstream players. The golf handicap system means that friends, family and rivals can compete on "even terms", while at the elite end he has been impressed to see players like Brendan Lawlor competing in the same tournaments as household golfing names. Andy would love to see an event like The Open Championship accommodate a day where players with disability could compete at the same course in the international spotlight to help spread awareness. "And of course, the natural end is that you end up with enough disabled golfers in all corners of the world so that the Paralympic committee then have to allow golf into the Paralympics. That would be a massive moment for disability golf, if it was allowed into the Paralympics."
Having produced and reported at three Paralympic Games and preparing for Tokyo 2021, Andy is not only an advocate of all the benefits of the Games to help create a more tolerant, wiser society, but through his job he is able to report on the dedication, self-sacrifice, skill and passion of the athletes taking part.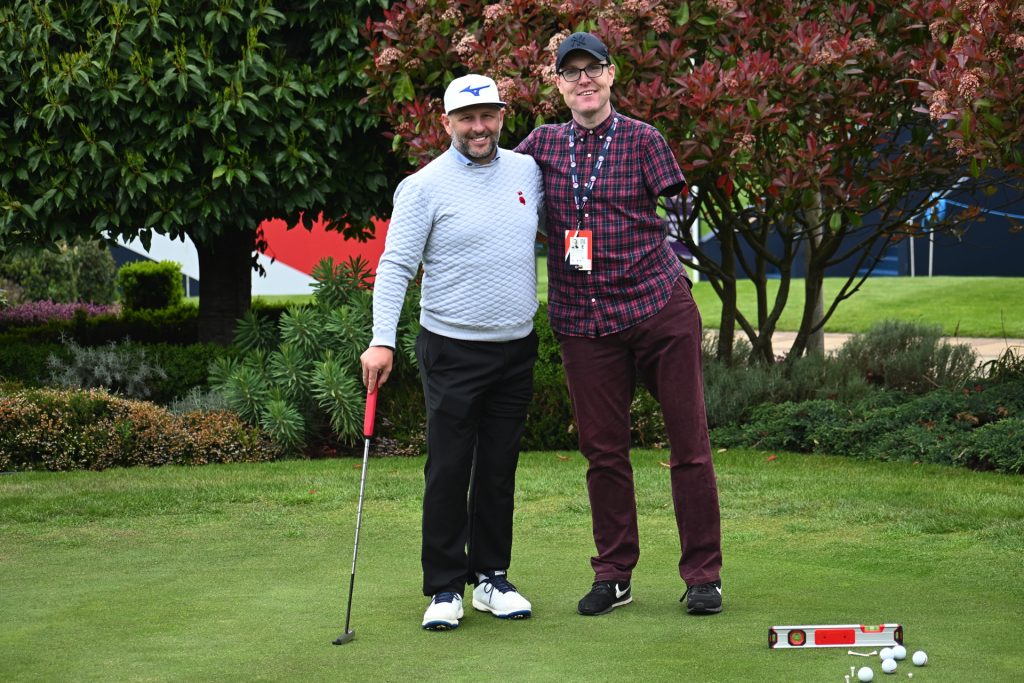 "I'm not sure that Paralympic athletes get the credit or the respect they deserve. I'm not sure the ordinary person in the street realises that the Paralympic athletes train just as hard as their Olympic counterparts. Actually, you could make the argument that they're probably training even harder because of various impairments or obstacles they have in their own ordinary life which they have to get over as well before they even get to the running track or the swimming pool."
He salutes the achievements of Germany's Markus Rehm, multiple gold medal winner in the long jump known as the The Blade Jumper, and who is also a prosthetist in his working career.
"To say he's pushed the boundaries is an understatement. There have been occasions when his winning distances to win medals in the Paralympics or the Para World Athletics Championships have been longer than the distances that have won the Olympic title. People say this is because he jumps off the blade and the blade is giving him that extra propulsion. He can sprint very, very quickly. He's got an amazing jumping technique. It cannot simply all be down to the blade. He has made attempts to be allowed to compete in the Olympics… I respect Markus so much because he's actually pushed the boundaries of Paralympic sports so far… He doesn't want to forget about his Paralympic achievements to become an Olympian. I think he wants to do both." 
Andy might not have the speed and energy of the Paralympians he reports on in his job, but nevertheless his own voice as a journalist is helping to raise awareness for sport for the disabled in excellent fashion.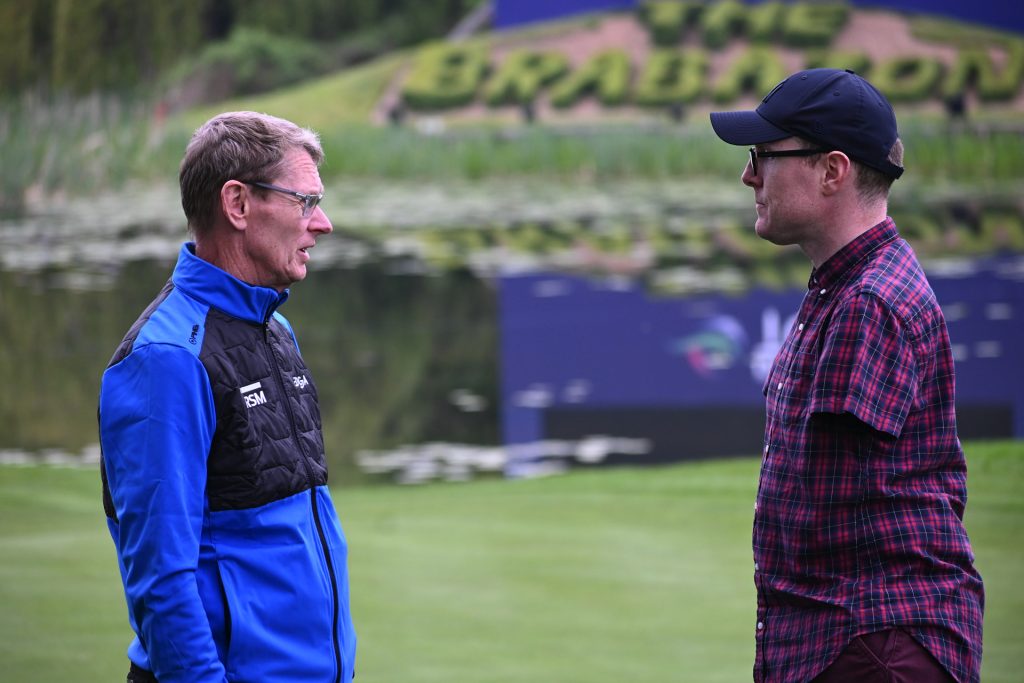 Technology helps him today, from driving a modified car, to the latest sound and IT software to help in his reporting and creating his Podcast. He believes this technology can help modern families to face the challenge when having a baby with limb reduction issues.   
"I think my main advice will be, as I say, try to retain that sense of balance and perspective on everything. Whilst it's hard, you're going to have to accept that some things, some avenues, might just not be possible, but make the most of other ones. Yes. I would repeat what my Mum said to me, which is that there are people in far worse situations to do with poverty or war or sickness, and actually maybe being born with one hand or one leg missing is absolutely not the end of the world, particularly in this modern age." 
There is that word perspective again. His Mum and Dad instinctively instilled this thinking. If the rest of us had more of it, we could all having that winning mindset, couldn't we? 
Contact EDGA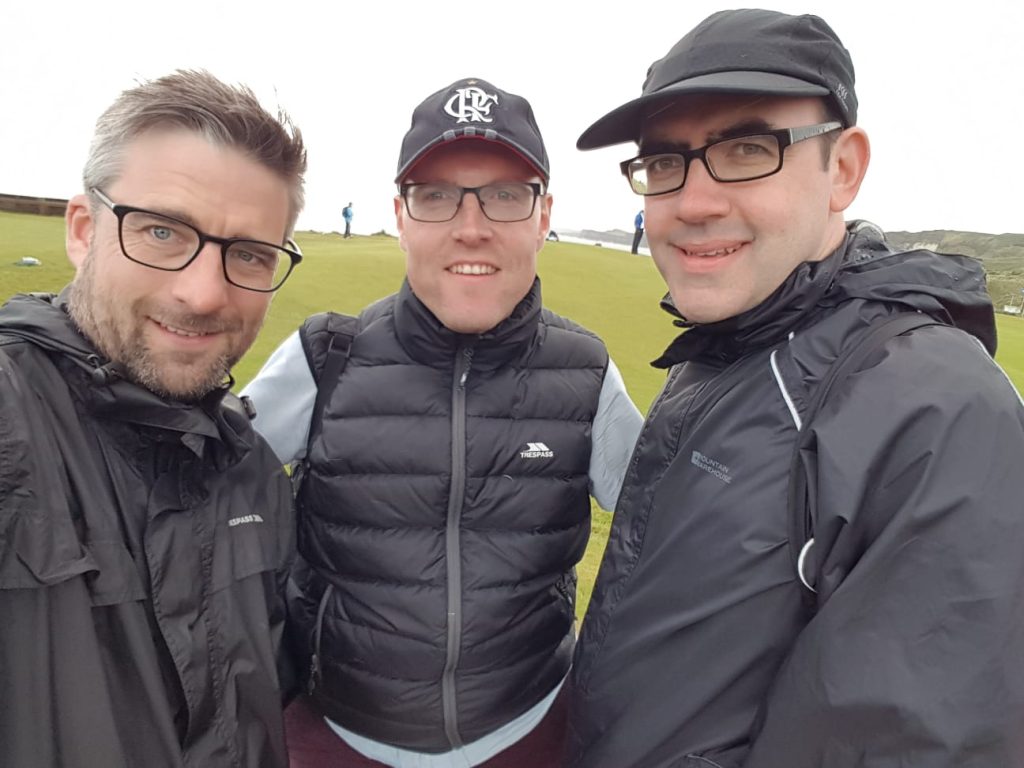 NB: When using any EDGA media, please comply with our copyright conditions