Audio:
When life is a real struggle, sometimes, somehow, you have to "just get out there", and let the rest look after itself. Kirsty Wilkinson did just that, with a golf club in her hands, and it put a smile back on her face again.
Like many Australian youngsters, Kirsty loved her sport, in competitive swimming in Perth, and also gymnastics and netball, and a little later in Melbourne she followed her brother Daniel into field hockey, with a close circle of friends in her team. When you're hooked on sport like this, you think it will never change.
But as a young woman, Kirsty had "the rug pulled from under" her, after two car accidents in two years (she was blameless in both) in 2007 and 2008. 
After struggling to recover from the injuries she was eventually diagnosed with a rare multi–systemic genetic connective tissue disorder called Hypermobile Ehlers-Danlos Syndrome. Symptoms vary, but many people suffer significant and chronic pain around their joints. This has been part of Kirsty's reality – years of pain management, exhaustion, and pressure around keeping well. She has had to endure many surgeries, prolonged anxiety and also depression. 
It has taken a fair while to see light at the end of tunnel, but golf has helped her find this.  Although active team sports and swimming were taken off her agenda, the exercise and focus Kirsty found in learning to play golf has now made a huge difference to her life, helping her physical and mental health considerably, and offering a social network of new friends in the process.
In short, it's Kirsty's belief that, "Golf saved my life."
She says: "They say that following trauma often these conditions can rear their ugly head. I think that's certainly what happened in my case. I guess living a daily life of both chronic pain and fatigue, you certainly have to pace yourself, and be really mindful in what you do. Golf has really saved my life, because I had become very depressed, and I became very anxious as well from my car accidents. It's really hard when you've played sport all your life, and then all of a sudden, the rug is pulled from underneath you. I've had nine knee operations in total, and I've had surgery on both shoulders and my left ankle as well. So, it did start taking its toll. So really, golf saved me."
Kirsty Wilkinson was born in Whyalla, near Adelaide, Australia, and grew up around Perth, with a spell in the jungle in Indonesia her father Tim was a civil engineer, and then Melbourne. This was an upbringing that gave her a certain amount of confidence in exploring the world and mixing with others, and was an early foundation for her starting her own international import and export consulting business of today, called Asia Market Makers, with a specific accent on wine, specialising in the Japanese market. She had travelled to Japan at the age of 17 and so began a love affair with that country that remains to this day. Kirsty has a double degree: a Bachelor of Arts majoring in advanced Japanese language which she also teaches, and a Bachelor of Business qualification in international trade.
Her busy business life and a healthy network of golfing friends is today's story but not long after her car accidents Kirsty found herself in a dark place.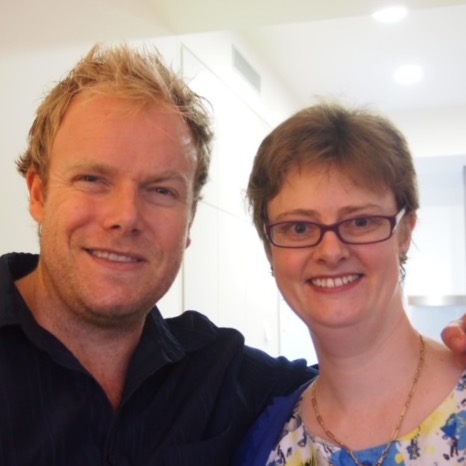 She said: "It was pretty much like hitting a wall. At the time I was also dealing with a lot of other things as well. My brother Daniel found out that he had a brain tumour at the stem of the brain. So, it wasn't just dealing with the car accident, it was also dealing with my brother not knowing whether he was going to survive his surgery. The neurosurgeon said to him, 'You realise you could die on the table?' I remember coming away after he'd gone into theatre and being inconsolable by my parents. I had lots of other things going on. I was changing jobs at the time as well. It was a really difficult time."
In her days of competitive swimming and hockey, Kirsty enjoyed success and a vibrant regular social circle around meetings and matches. All this had changed, and it hurt.  "Because I grew up playing sports, I lived and breathed sport. All of a sudden, when it's taken away from you, it's really hard when you feel like you're nothing and you've got nothing left. When I had to give up hockey, it was like I'd been kicked in the guts! But golf has given me a new lease of life and has actually given me a lot of the things that hockey used to give me."
Fortunately a good friend, Kate Smyth, a marathon runner at the Beijing Olympics, noticed she needed a little help and recommended a psychologist she knew, Paulette Mifsud, who understood sport and sports people very well. Kirsty describes this support as crucial, helping her to deal with her depression and also, when feeling well, to look out for the warning signs that it could be returning. Unfortunately, Paulette passed away a few years ago. "I wish she was around to tell her about my golf. She'd be so proud! She was very big on me having other interests apart from dealing with my health challenges. Something I'm extremely proud of."
Kirsty adds: "One of the things that I know is, when you have depression, you avoid catching up with family and friends. So, I try to catch up regularly even if it's just over the phone. The other thing is, I stop eating as well. I just have to remind myself that I need to keep eating. So, if I'm not in a good place, I'll still make healthy snacks, to help keep me going."
Kirsty says that for her it helps to keep a journal to establish positive reflection and a feeling of calm."And one of the best things you can do is actually have a routine. You feel so much better. It may include going for a walk, or for me it would be going out and playing some golf, or for example I go to clinical pilates. Those kinds of things are really a feel-good factor. Taking that first step is often the hardest thing. But once you actually start, then it does become much easier."
Golf was a sport her brother and father had enjoyed, and she had always been curious about whether she could play."By that point, my friends didn't want to continue playing hockey, and we thought that golf was a great game because it's something you can play until you're much older. Also, it's something that you can do outside, and it's a great way to meet people and socialise. So, we thought this was a great opportunity."
Her first attempt involved being part of group coaching with players who didn't have a disability and she didn't immediately find confidence in her golf. The need for a shoulder operation also got in the way of this first attempt. Her surgeon, Greg Hoy, ensured she enjoyed the best outcome for her shoulder and Kirsty remains very grateful to Hoy, her sports physician, Dr Andrew Jowett, Professor Julian Feller her knee surgeon, Mark Blackney who treated her ankle and her current physio, Melissa Williams, for their fantastic support.
 "If it wasn't for them, I probably wouldn't be where I am now. After I'd recovered from my shoulder surgery, I enquired about getting back into golf, and I actually talked to Christian Hamilton of Golf Australia, and he put me on to James Gribble from Empower Golf, who's also an All-Abilities player. I've talked to James a lot over time, he's been very encouraging on the National Disability Insurance Scheme (NDIS) that we've got in Australia. I've been able to get funding for the golf lessons with Craig Spence."
After this groundwork Kirsty's second foray into golf has been far more successful and she is thriving in her coaching with Craig. Kirsty is honing her game at Albert Park Driving Range, one of Melbourne's premier golf facilities. She is tinkering with new golf clubs to get the right custom-fit options, to suit the need to swing, to protect her joints and frame, and at the same time get the most out of the clubs to help with distance and accuracy.
"People just think it's not much different to normal golf, but you do have to make adjustments. I know that I've had to make adjustments to my swing, especially for my knee. My new golf clubs will definitely make a huge difference."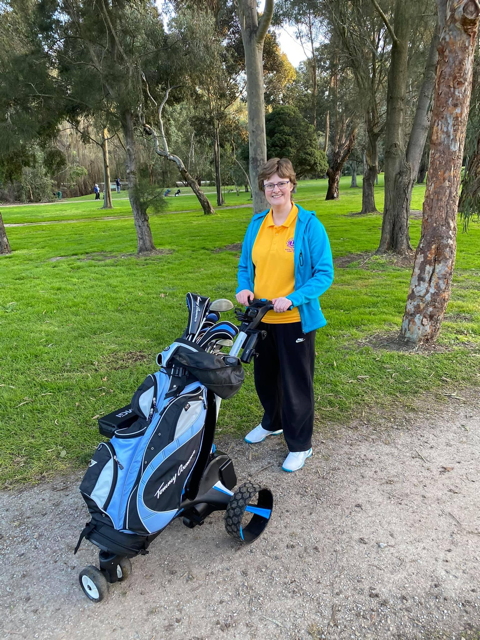 She has had recent treatment on her knee and can't wait to get back to playing and competing in some tournaments this year when Covid restrictions allow; her golf continues to be her stress-buster in the open air. "It's also been a good way to meet people. I know Craig has been looking at setting up a monthly group where we go out and play a few holes. It's just given me a new lease of life. And without golf, I think I'd find it really hard, because I think what happens when you have chronic injuries and conditions, often people actually lose a lot of friends as well. It's hard when you don't always feel your best. But having something like golf means that I can go out and play a few holes or it could be nine holes or whatever, at least it helps me get out and meet other people. I think that's really important."
Kirsty's advice to others with a disability, who are thinking of giving golf a go, is unequivocal. "Just do it, just do it," she says. "I think there's just so much to gain. One is meeting new people, developing new skills, getting out in the fresh open air, helping to manage your stress. There are just so many positives. But I'd say just do it, get out there."
It's Kirsty's view that Australian society, like others, has got a long way to go in terms of making life kinder, easier, and more accessible for people with disability. Golf has to make cultural change and also practical changes in creating better facilities for the disabled, she believes. But she is buoyed that golf is leading the way as a sport in her country in terms of raising awareness and being inclusive to new players, led by the innovative team at Golf Australia and also individual flag bearers like double amputee Mike Rolls, from Melbourne, who has become a motivational speaker to inspire others.
Kirsty said: "I think it's awareness more than anything. It's really important to have people who have actually got a disability involved in advocating in sport, because I think too often you've got people advocating who don't have a disability. So, I think that kind of thing is really important. Christian Hamilton is doing a really good job. But it is a massive job. I think golf has actually done a lot more, and has come a lot further, than a lot of other sports."
In giving this interview, Kirsty Wilkinson is herself advocating her sport to others very well. Her thoughts on navigating ways through depression are particularly valuable, as is highlighting the little understood condition of Hypermobile Ehlers-Danlos Syndrome. But it is also her encouragement around the benefits of golf that will strike a chord with many readers. Kirsty says, "Just do it, just do it. Get out there."
 Message received and understood.
Contact EDGA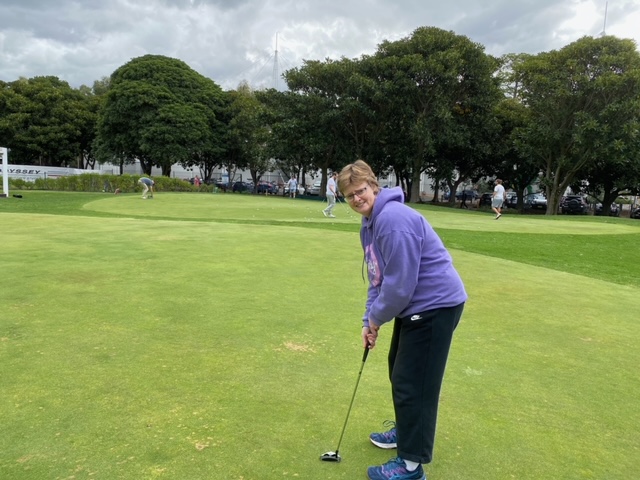 NB: When using any EDGA media, please comply with our copyright conditions