Audio: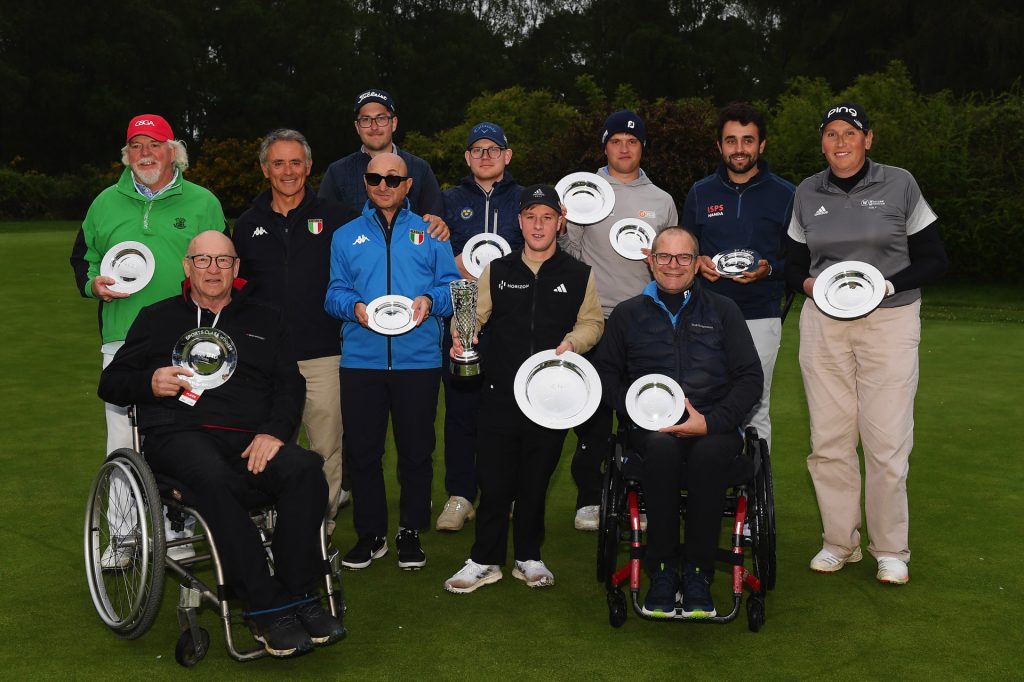 Felix Norrman would agree that golf has enabled him to grow in confidence and has been a highly positive part of his life, helping him to find his way in the world so far. Yes, he is a very good player, at the time of writing he was 28th in the World Ranking for Golfers with Disability (WR4GD), but actually it has been the joy of playing golf well and mixing with many other golfers of all ages and backgrounds that has been of particular benefit to Felix, who lives with a complex and challenging neurological condition.
Parents Bertil and Susan offer a highly supportive home environment for Felix, while friends in the quiet community in which he lives in Sweden are among his biggest fans on the golf course.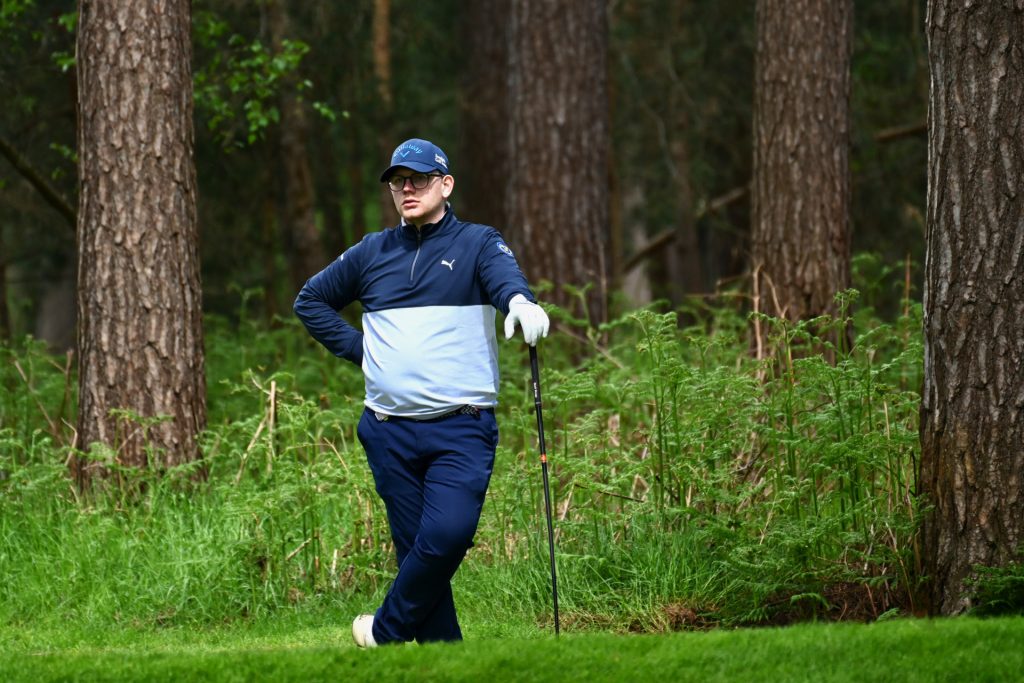 Felix's ability to play the game and his hard work and focus in practice has led him to achieving a lot in a short space of time to the delight of those friends. We spoke to him just before he teed it up in two landmark tournaments for golfers with disability, staged by the European Tour – the EDGA Cazoo Open in Wales, and the ISPS Handa World Disability Invitational presented by Brendan Lawlor in Northern Ireland. In both tournaments, Felix and seven other golfers with impairment were to play in an event attached to a European Tour championship, playing on the same course, in the same conditions as the top professionals, all in front of paying spectators. 
It was a big deal for this quiet and reflective 24 year-old, but Felix had clearly been working hard to be ready to take this opportunity. The timing actually only just worked for him. Felix had to go through brain surgery back in February; he recovered quickly and he practised well as soon as he was able through Sweden's colder months. During our chat, Felix revealed he had just completed eight games of golf in just a couple of weeks at the end of June, including playing in an event of growing influence in inclusive golf in Sweden, run by former Open champion and Ryder Cup star Henrik Stenson.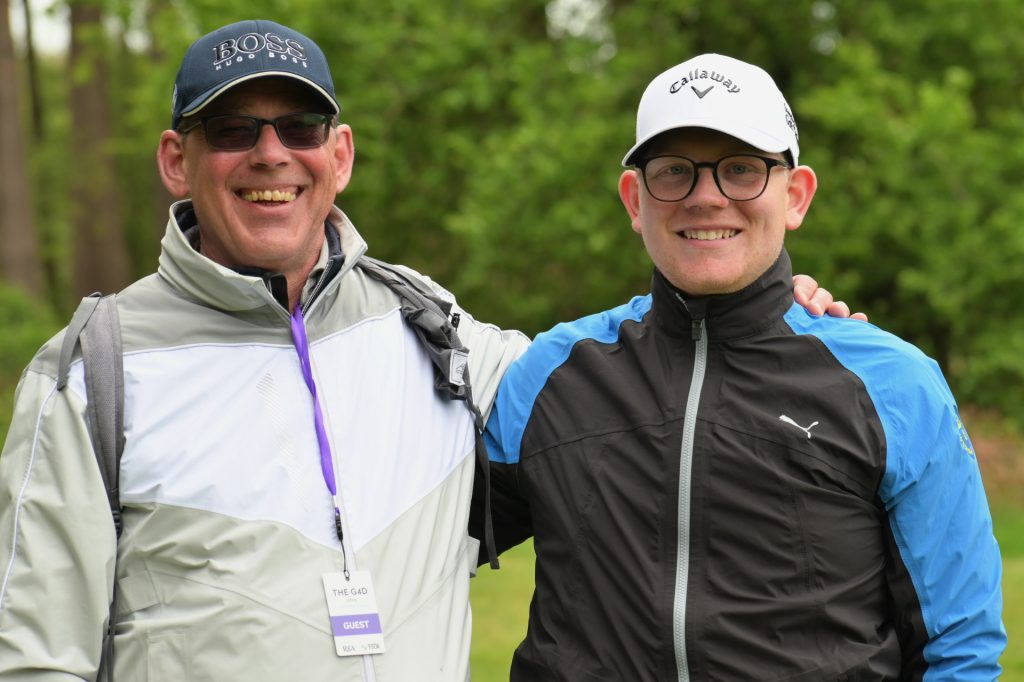 In this interview Felix and his father Bertil are together and both speak at various times.
"My feet are hurting now, but yes, the first tournament went quite well. He had the lowest score of everybody at the Henrik Stenson Challenge in southern Sweden. We then moved on to another course in Halmstad in Sweden and we had two great nine holers, but also two which weren't that great! And yesterday he played here at home [Arboga Golf Club] in a 36-hole competition and he shot 72 and 74, I think, so it was all good."
Felix plays at Arboga Golf Club and represents the team there, while he and the family live 15km away in the neighbouring city of Köping, which lies towards the south of Sweden. Felix has been a member at Arboga for two years, having started his golf at Köpings GC, where he also still plays with friends. He got started in golf in a casual way, enjoying a shot or two with his father on the grounds of his local cricket club, a sport which is very rarely associated with Sweden.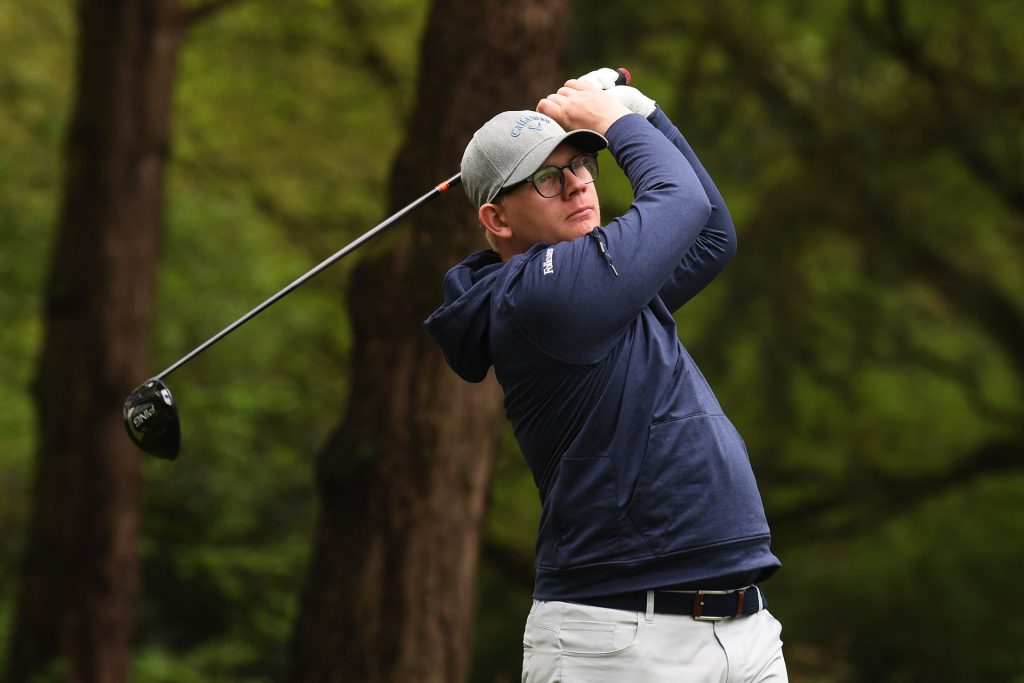 "I think he was about 10 years old when he started to play golf on a more regular basis. We had the house which had the most northern cricket field in the world behind it. So I helped the cricket club to mow the lawn. And so we were practising golf shots behind the house as well when he was like seven or eight years old."
Father and son did not understand the game of cricket at all.
"We laughed about it because suddenly everybody was clapping and I didn't understand why. It seemed that nothing good had happened!"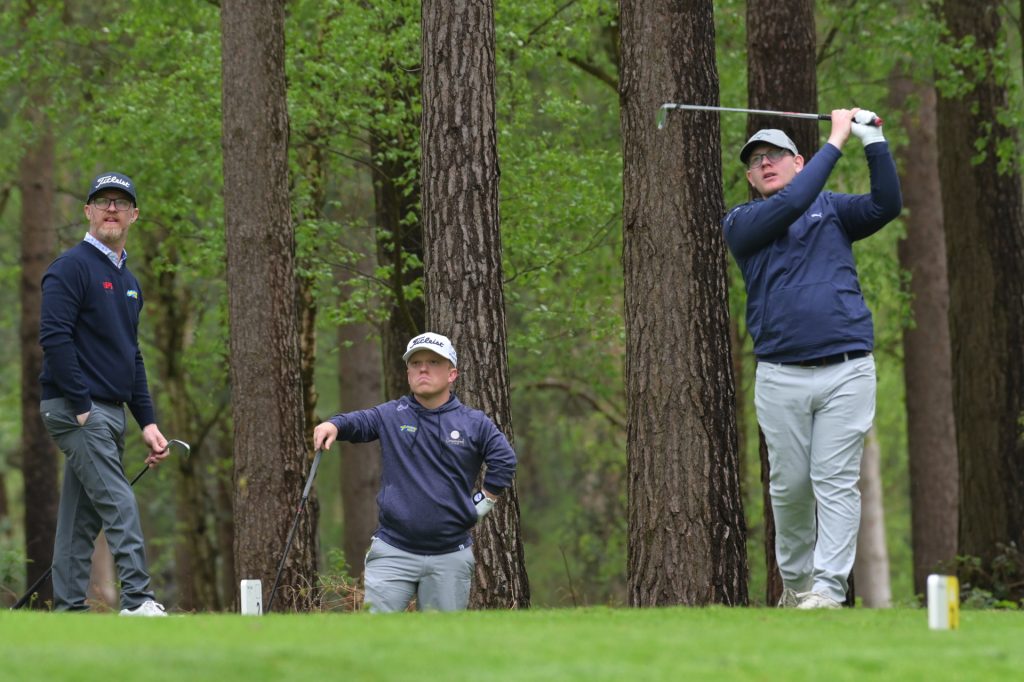 Bertil got his son started properly at Köpings Golf Club, helped him obtain his 'green card' as a junior and he played for the junior team. Bertil and Felix are under no illusion about how much the game helped him as a boy.
"I think because of his illness, he'd been to a special school and so on, and kids at that age they are quite tough with each other. And if you're different in any way, they put you aside, so to speak. But I think golf has given a place for Felix to grow and to expand. And just by coincidence, we went to see the Scandia Tour which is the big junior tournament in Sweden; it's all over Sweden. We didn't have a clue that there were existing tournaments for golfers with disability. So that was the start of Felix's participation in 'handigolf' [the Swedish term for golfers with disability]."
Bertil and Felix give particular credit to Helena Brobäck of the Swedish Golf Federation who took young Felix under her wing to his first national junior tournament, where he came fifth. Since then he has become a regular player.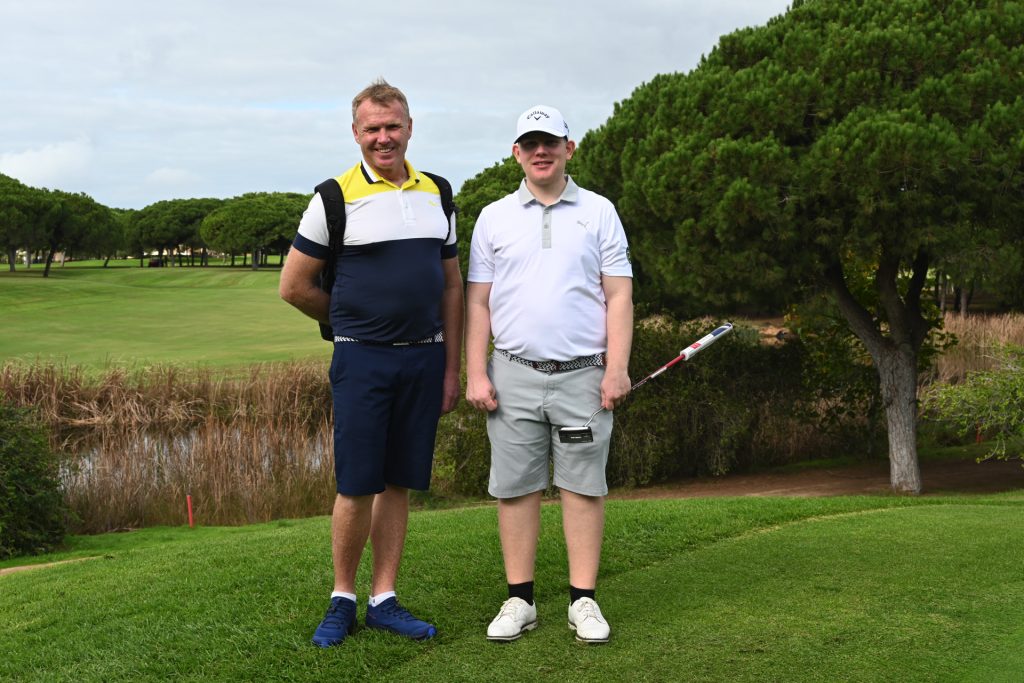 Felix describes the national set-up as a very positive community, "a summer family for us", and Helena introduced Felix to national golf coach Per Sjöberg who has helped Felix's development a lot. Swedish golf is strong in making the sport as inclusive as possible and Sjöberg has worked with a number of golfers with disability, including those with neurological conditions: which brings us to Felix's condition, which is called Tuberous sclerosis.
"It means that Felix has a lot of 'chalk points' and they could be everywhere in the body, in the brain, in the eyes, in the heart, in the lungs and so forth."
Felix coped with the condition well growing up but it has affected his eyes and vision a lot, so he can enjoy golf but he can't currently attain a driving licence, for example, there are "too many black dots in his sight." Other symptoms can include fatigue but also the potential danger of epileptic seizures; to avoid these he takes a fairly heavy medication, which continues to be effective for him.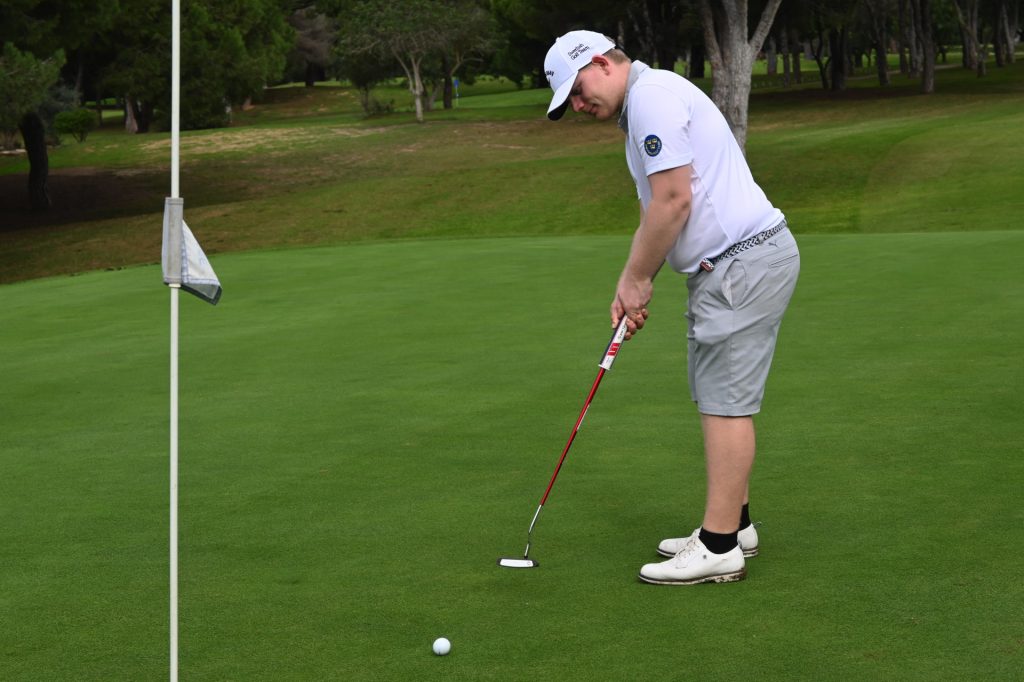 He finds that he isn't treated differently with his condition. The day before speaking with us Felix had been playing with a sales executive from PING, who had enjoyed playing with him, and they will have a return match one day soon.
Bertil says with some pride that news has spread of Felix receiving a Henrik Stenson award for a leading golfer with disability in Sweden for 2020. Father and son think Henrik is "fantastic" for what he has done with the Swedish Golf Federation to help include more golfers with a range of disabilities, helping them to develop their golf games and reach their full potential.
 Certainly, receiving the award helped at a challenging time.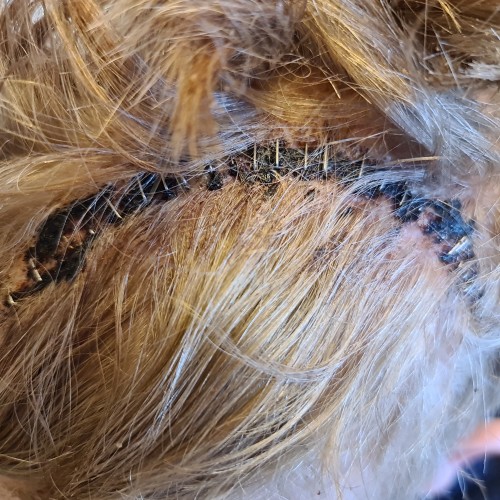 "Felix had to go through a major brain surgery in February, because one of these chalk things in his head had started to grow. So they had two options, one was to remove this thing, or the second was to put in a shunt to take out water and so on. But they decided on surgery. So in February they took out this thing and it needed 27 stitches but everything went well. Felix was tired afterwards, but I think it has really been a successful operation for him."
From surgery in February to playing eight times in quick succession in June is some going.
"Yes, we were building a garage in the winter time. So we made like a golf studio at home so he's been able to practise the whole winter, even though the doctor said he shouldn't, but it's hard to keep him away. That's been a fantastic help as a recovery because in February in Sweden golf isn't the first thing on the agenda."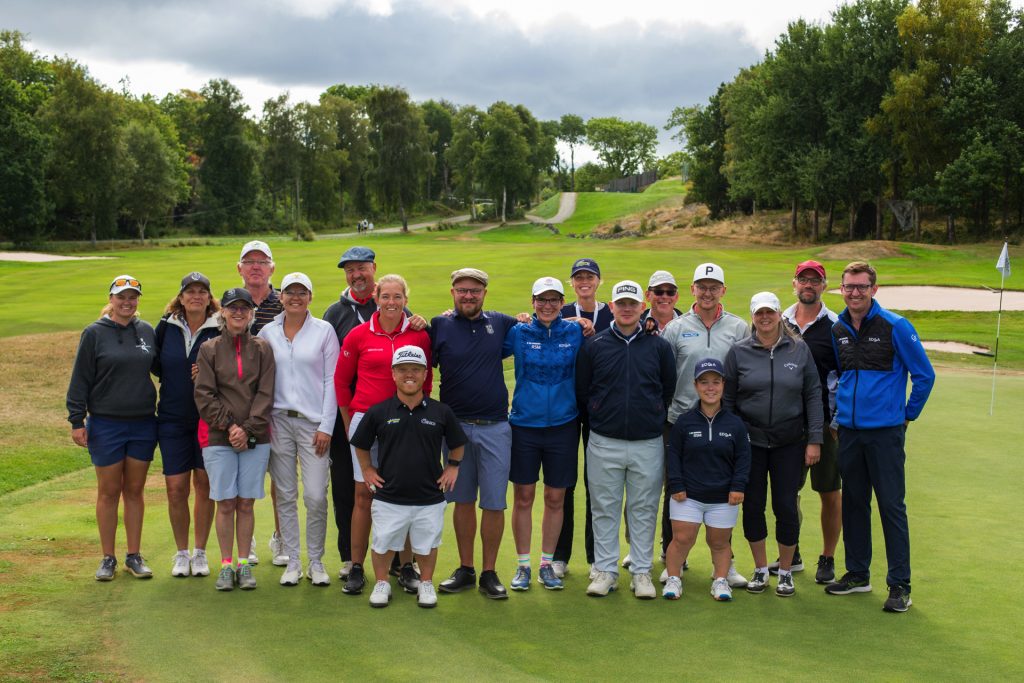 We ask Felix what golf means to him?
"It means a lot for me. That's like my other home, besides my work, and my regular home. I spend a lot of time at the golf club."
"It means everything. I think Felix's identity is very close to golf, especially as you go through the school and the gymnasium and you're always put aside a little bit from friends and everything. Felix once told me in the car, 'Do you know that it's really nice to be good at something, as I am in golf.' And that went straight to my heart, so to speak.
"He's really at home on the golf course here in Köping. Everybody knows him. Everybody's talking to him, he's playing with the guys on Tuesday. Every Tuesday night they have like 20 guys playing together. And they're teasing him, cheering him, just like friends should do. So it's great."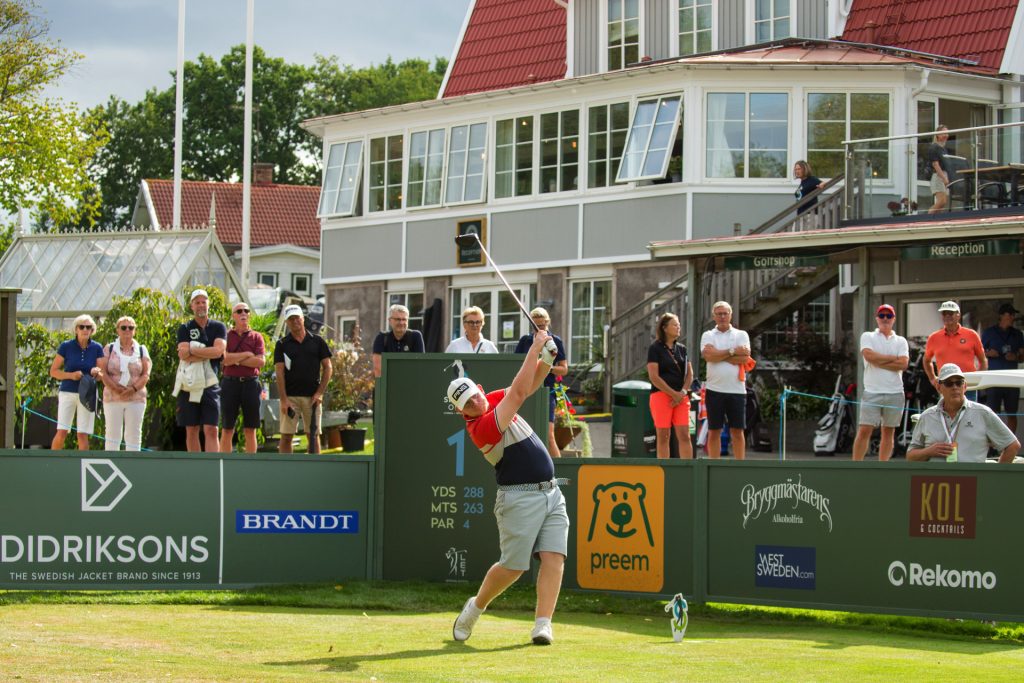 His friends from Köping were certainly supporting Felix as he prepared for those two major events in Wales and Ireland in July 2021, held at The Celtic Manor Resort and Massereene GC/Calgorm Castle respectively, while Felix's local newspaper wrote a good news story about this achievement.    Father and son were looking ahead to the event with excitement.
 "I think it's going to be a great experience as to how the professionals go about their work before the round and after… How they choose how to play the course so to speak, their tactics and everything. I mean, we looked at the scorecards for the venues and it's a little bit longer than normal for Felix, but Felix is really straight from the tee. So I don't think it should be a problem. And he's also good at the long shots."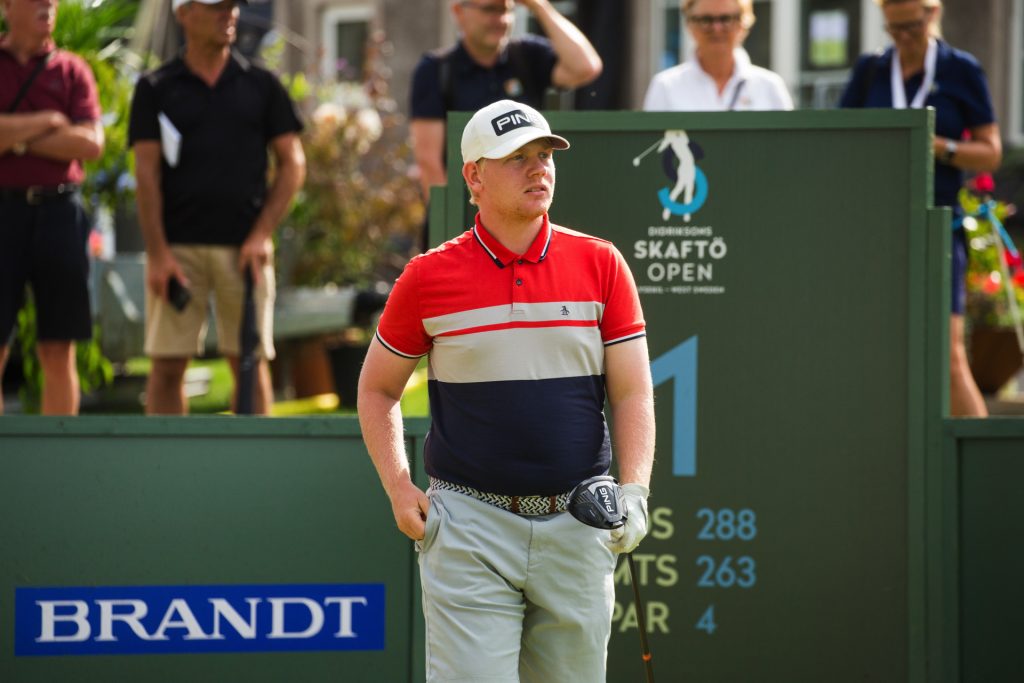 Felix is experienced at competing in key international tournaments. He has played in the Special Olympics and also at events in the Czech Republic, Denmark and Spain and he is also looking forward to playing in the European Golf Association Individual Championship for Golfers with Disability in Portugal in August.
Felix's advice to others with a neurological disability who may be tempted to have a go at golf is simple.  
"Just get out and try. What more can you do? Just go out to the range and try."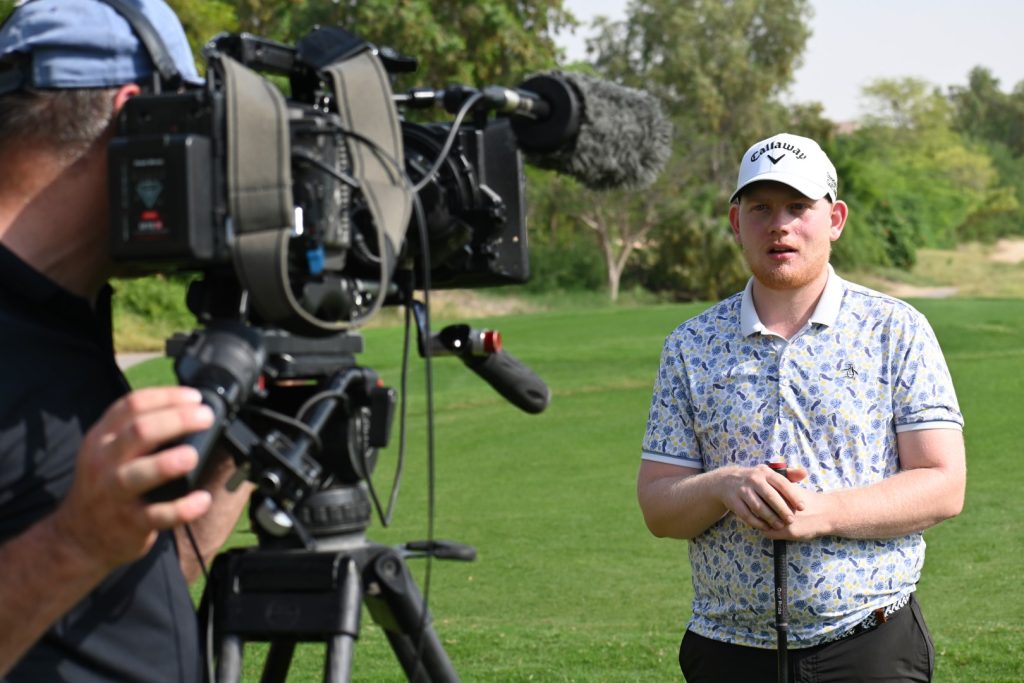 Bertil says: "I find the good part of golf is that it's really inclusive and people are friendly and helpful. Like for me, I'm soon going to be 60 years old, I could play with Felix, not as good as him, but at least with my handicap, I could sometimes compete with him. So it's fun. It's a fantastic thing. It's like without generations so to speak.
"So that is perhaps why people should try. Where Felix is training, it's at Arboga, they have a handi group, and it's people who have had a stroke and so on and other disabilities and they have a nice time and it's fun and they are accepted in the club. And so it's a nice way of getting some motion in life so to speak."
On the day this story was written (July 25, 2021) Felix actually came third in the EDGA Cazoo Open in Wales, scoring a 79 on the Celtic Manor Resort course where once walked Europe's Ryder Cup heroes. Felix is a hero to his local community and we look forward to hearing more about his golfing feats in the years to come. We are sure there will be many for this likeable and talented golfer. 
Contact EDGA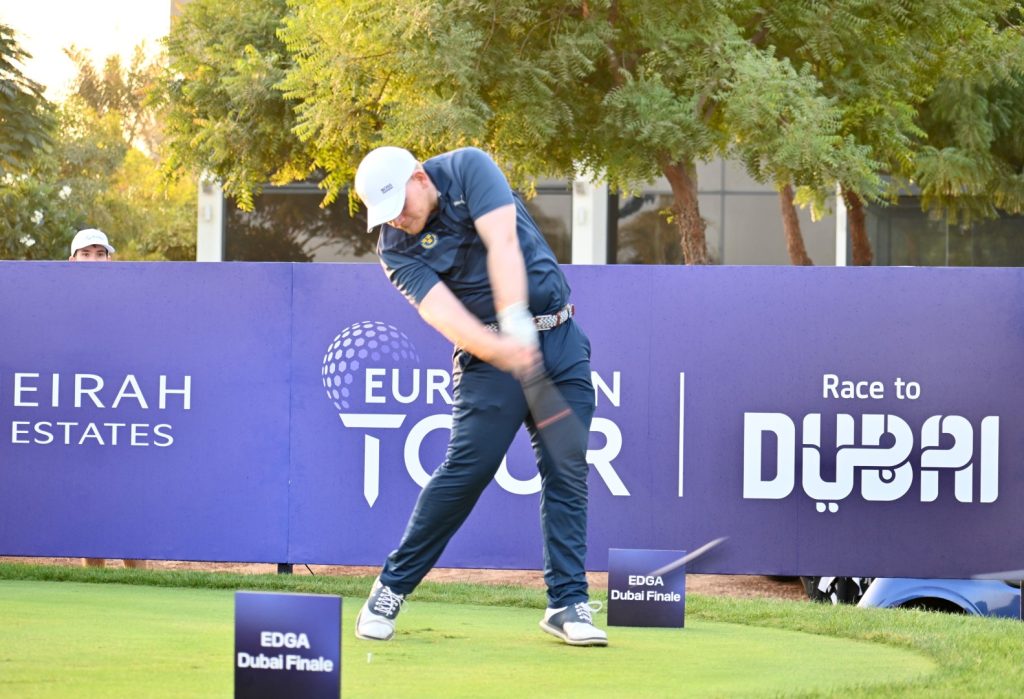 NB: When using any EDGA media, please comply with our copyright conditions