Audio: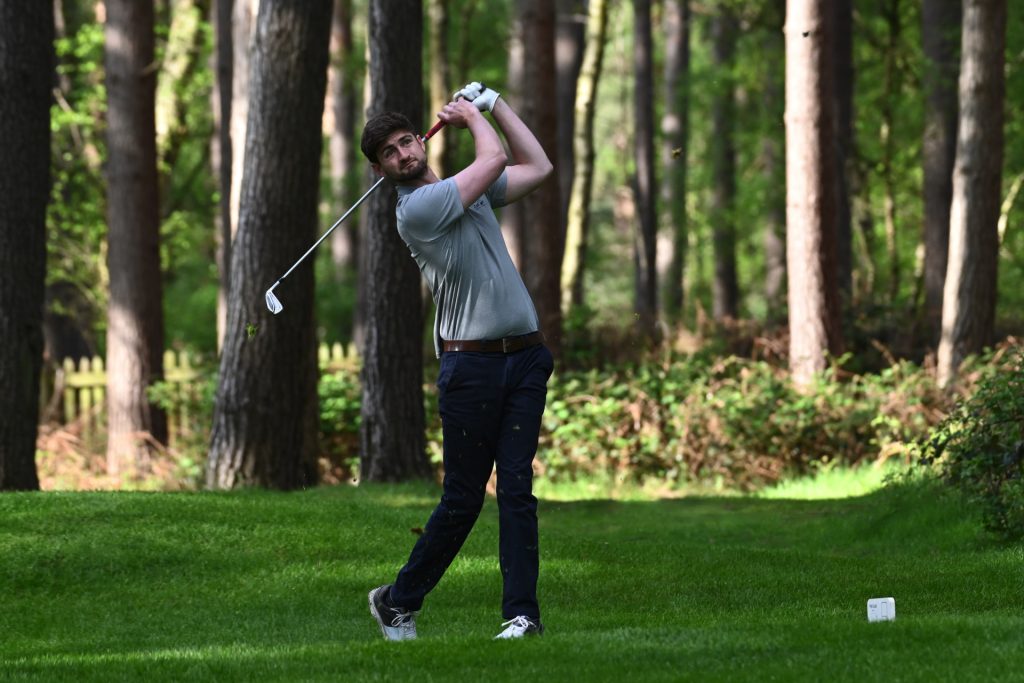 Picture the scene. You are six weeks into a new college. One of the lecturers searches you out and calls you into his office. Of the many possible scenarios that are about to play out, three typical versions may come to mind. What have I done wrong? Am I late with my work? Is there something wrong with my enrolment? I doubt anyone imagined that the lecturer would say, "I want to discuss your feet. My daughter has got club feet, bilateral."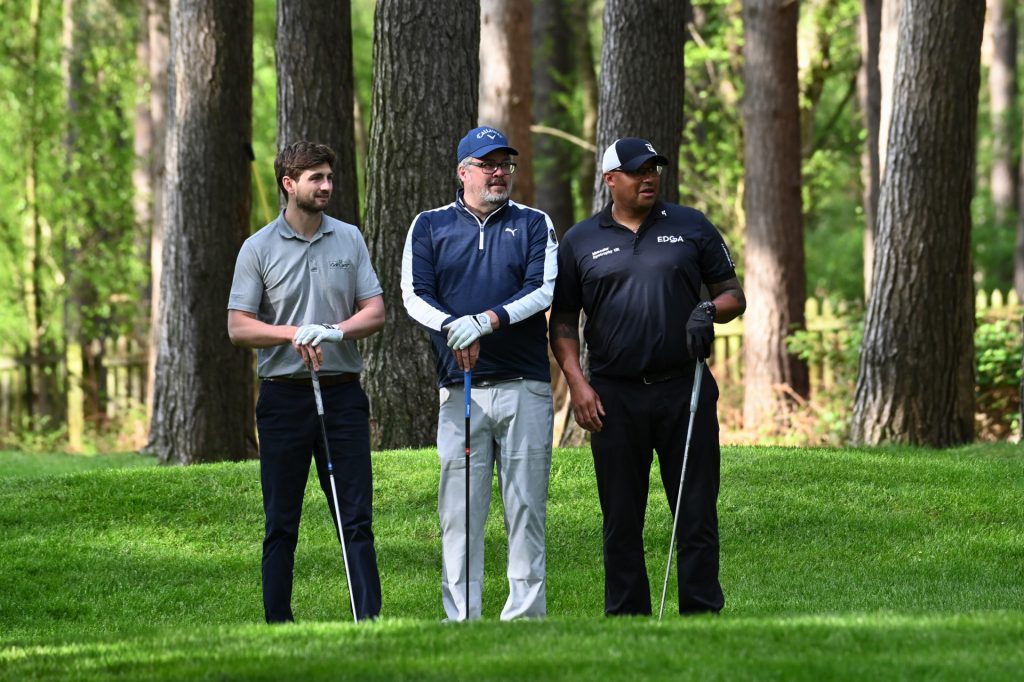 Tom Beard was born with club feet, the less common but medical terminology is bilateral talipes. At birth, both his feet pointed down and inwards, with the sole of either foot facing backwards. If left untreated, club feet can be agonising and affect everyday activities such as walking, running and anything else where pressure goes through the feet.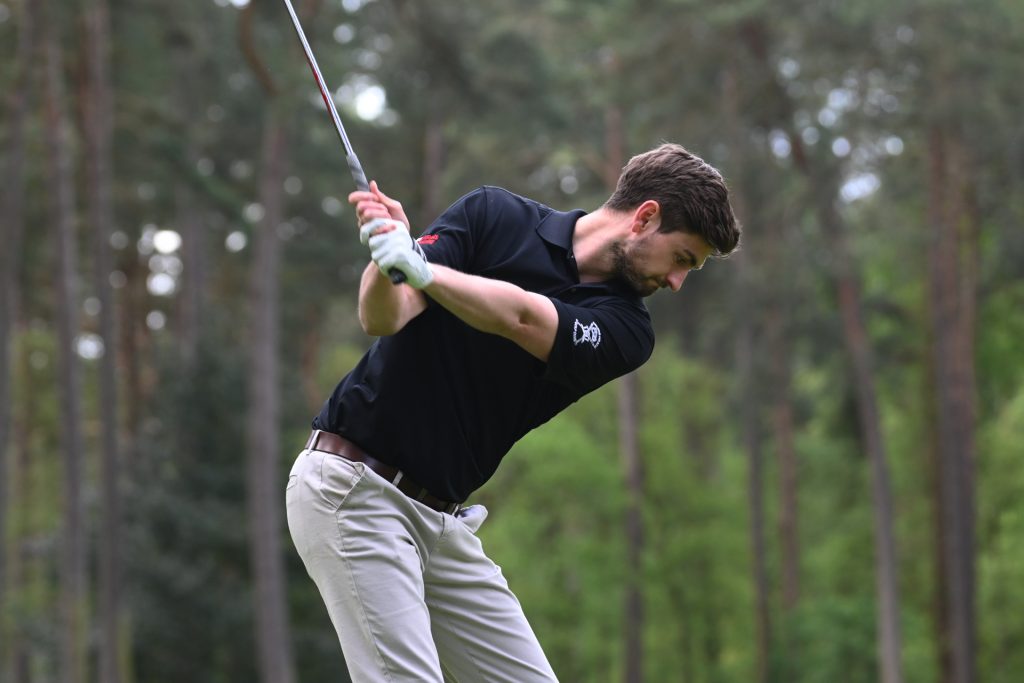 The lecturer's question really hit home and took Tom back to his younger days in Staffordshire, England. To the times when he was enduring more than a dozen operations, when he was being pushed around school in a wheelchair by his friends, and when he had to deal with being pushed out of that very chair by bullies. "It was quite hard to take. My mum would get the call to say, 'This has happened to Tom, and I think you need to come down to the school.'  I'd get a fair bit of bullying."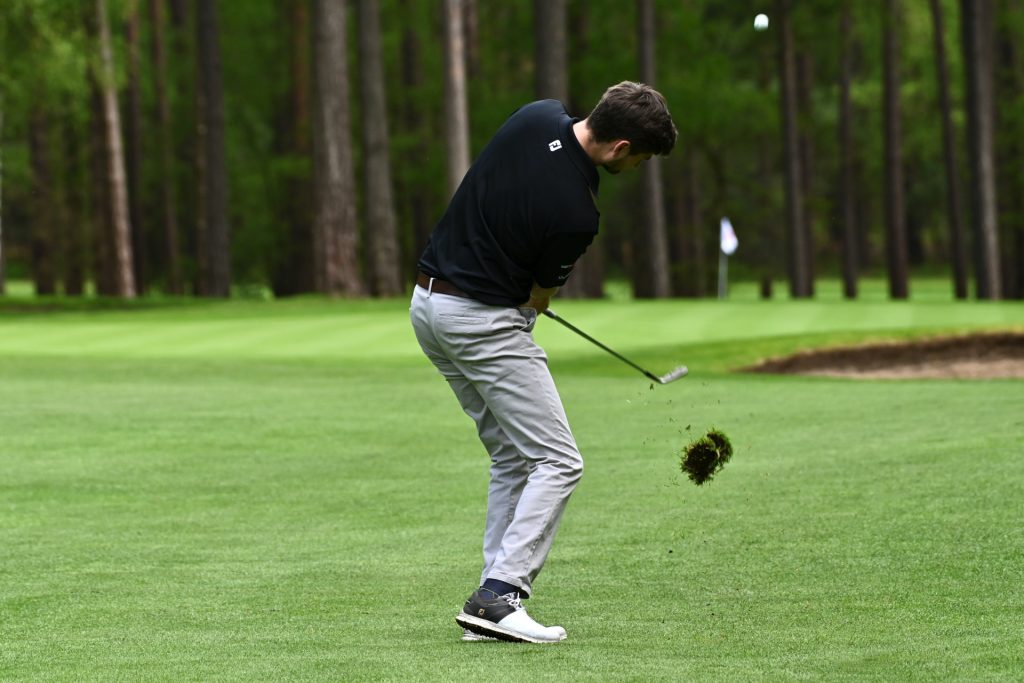 Tom didn't realise just how many people have club feet until that day when the lecturer asked for advice. "He was heartbroken – still at this point because the operations weren't working and [his daughter] was only three. I just said to him not to panic and what they can do now for children is brilliant." With 1.2 babies in every thousand born in the UK having club feet, the condition has attracted a lot of attention, and treatment has improved immeasurably. Dr Ponseti developed a method of treatment that starts just weeks after birth and relies on gentle massage and the use of special boots to reduce the need for surgery. Tom has a lot of metalwork in his feet as a result of the numerous operations, "I missed the boat slightly…I've now developed arthritis around a few of the joints and bolts, which will probably catch up with me in time."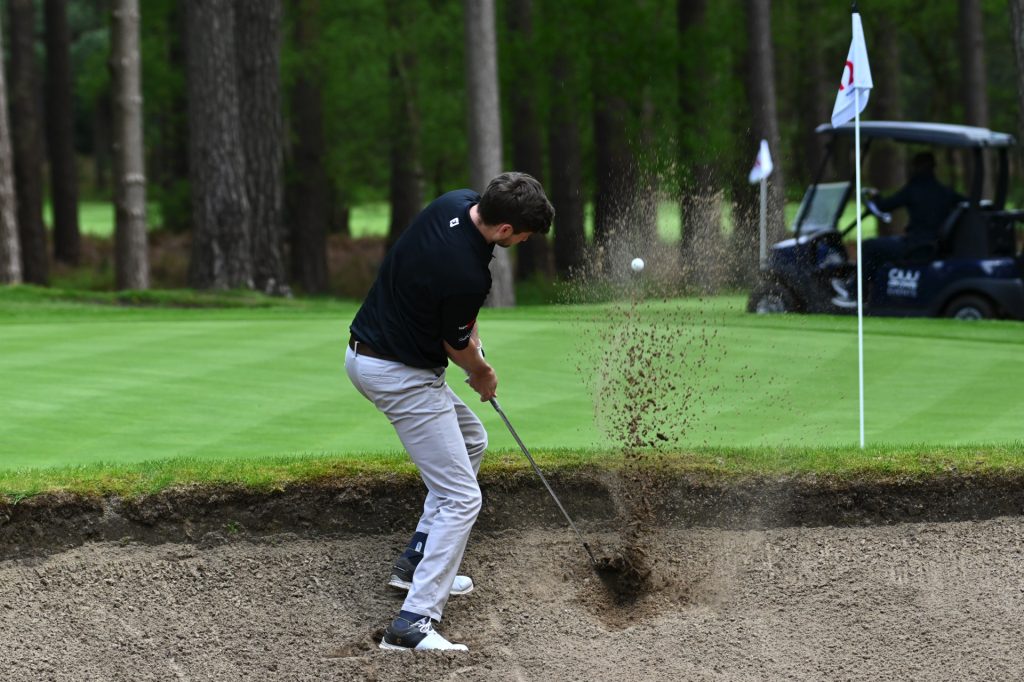 But those operations enabled Tom to find his place in golf, a game that ironically involves a swing which has often been described as being built from the ground up. Even so, golf was an accessible game for young Tom and soon his sports-mad father Tim was taking him to the course, "My father was the first person to get me into golf. He made these golf clubs for me that were super small and got me going in the game. I started picking up a club when I was about five and then joined my golf club [Druids Heath in Staffordshire] at the age of seven. [I wasn't] really playing that many holes, but it was more just to get me into the environment, get me part of a club, when I couldn't be part of a football or rugby club." 
Twenty years later and Tom is still a member of the same club. He feels totally at home at Druids Heath. Being part of something, the socialisation of a like-minded group is important to Tom, but it is the game, and the lessons it has taught him, that he thinks are life changing. "Golf is probably the biggest influence on my life. I think if I didn't have golf, then one hundred percent I wouldn't be who I am today. I feel like golf has had an influence on my life. I've made relationships that I'll always have. [At the golf club] I'd meet guys who were seventy or eighty years old, and they wouldn't treat me any differently. I was made to mature quite quickly. So I feel like golf has made me polite towards other people."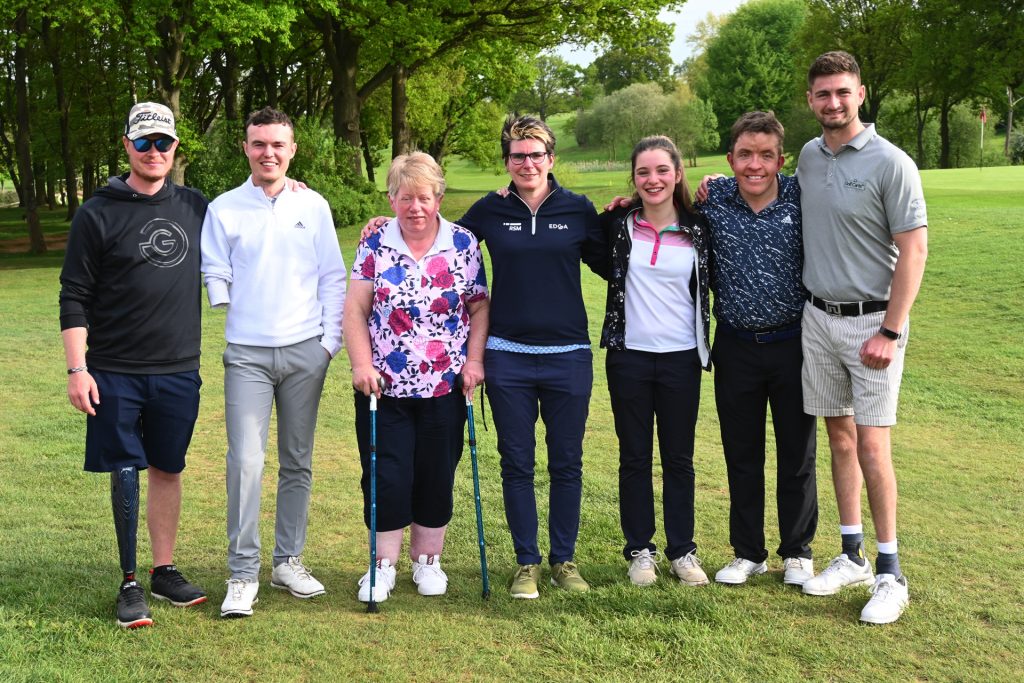 Tom radiates gratitude. To his parents, Tim and Jayne, for helping him through the tough times, the pain, the anguish of not being able to stand up properly, the bullying, and the never ending cycle of operation, rehabilitation, operation and so on. Tom has an incredible bond with his father and says that he cannot thank his mum enough for the countless hours she spent ferrying him to and from the hospital. To his younger sister Molly who has helped him fill in the morphine induced blanks when looking at his childhood. To consultant Mr Bradish and his team who skilfully worked on Tom's feet to give him the chance of taking part in everyday activities. To his first golf coach Glenn Williams who fully included Tom in the junior lessons while respecting what he could and couldn't do, and to England Golf's coach for the disabled Craig Thomas. Craig challenged Tom with questions that he had never been previously asked and helped him to reach the next level.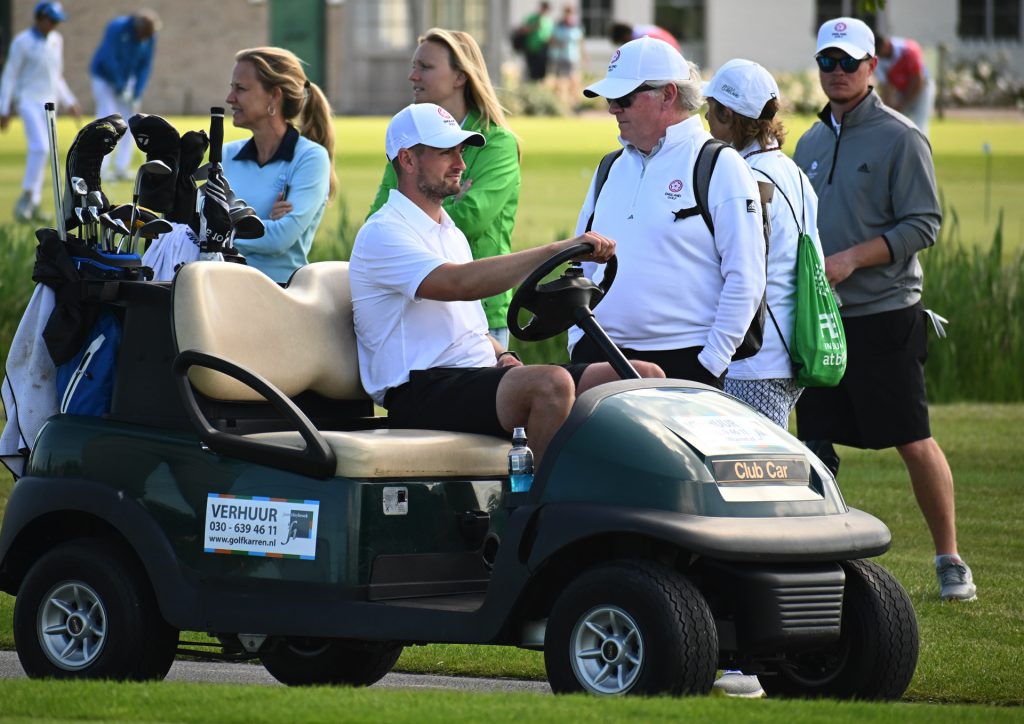 Tom has a habit of making good friends, at the club, on the EDGA tour, but most of all, he made lifetime friendships at school. "I was in a wheelchair up until at least secondary school. I can always remember being pushed about my school by my friends. They would always help me out and get me in and out of the wheelchair. I'm actually thankful that those people were there for me then, to make me who I am now. We're very, very close." Those friends will be part of the celebrations that take place when Tom marries his fiancée Charlie Tims who will soon become Mrs Beard.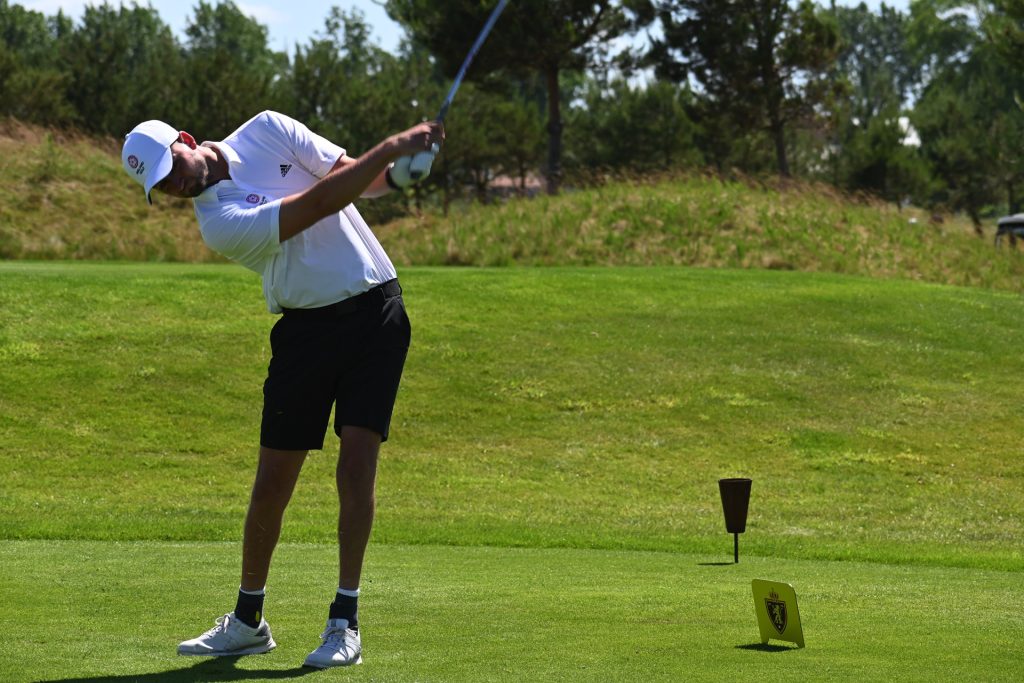 Many of those friends are now taking up golf. "In the last four or five years a lot of my friends from school and college who used to play football, rugby, basketball, are sending messages saying, 'Where are you a member? I want to start playing golf.' I'll take them up to Druids Heath and get them involved. When speaking to Tom, it is hard not to feel his humility and the enthusiasm that he has for golf. He has already influenced some of his extended family to start playing and join the golf club, and has proven to be an inspiration for others, who have similar impairments.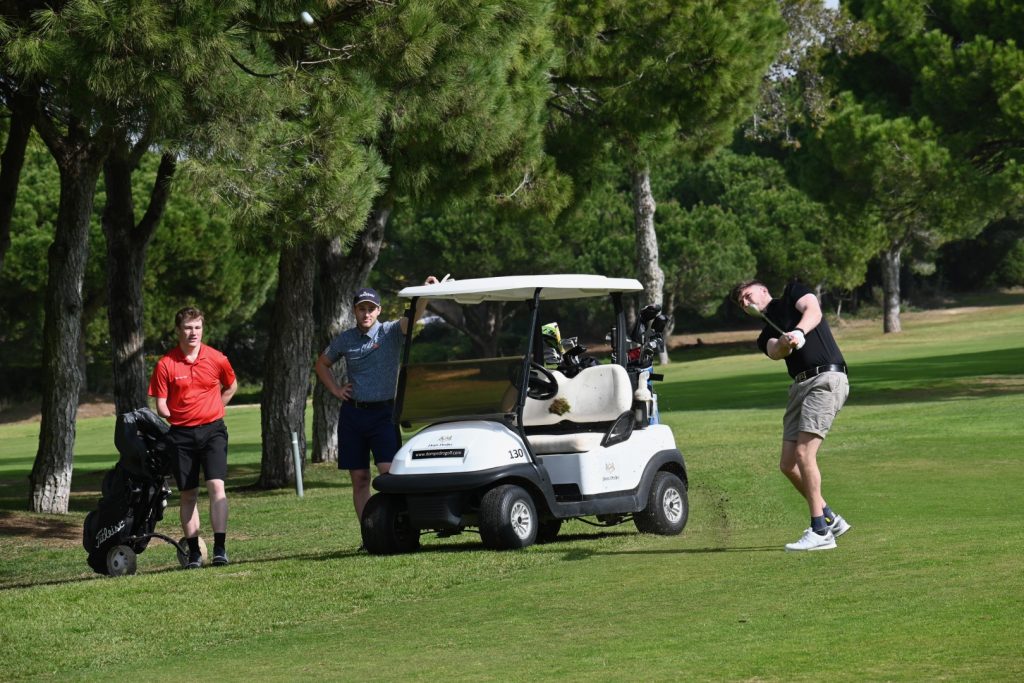 Tom is living a full life with a mostly invisible impairment. Many of the people he interacts with are totally unaware. Every once in a while he will struggle to get up from his knees after measuring up a job for the family flooring business, and someone will ask, "Are you all right? You're a bit young to be struggling with your knees." In typically unassuming Tom fashion, he simply answers, "Well, yeah. I've just got a couple of problems with my feet."
 Contact EDGA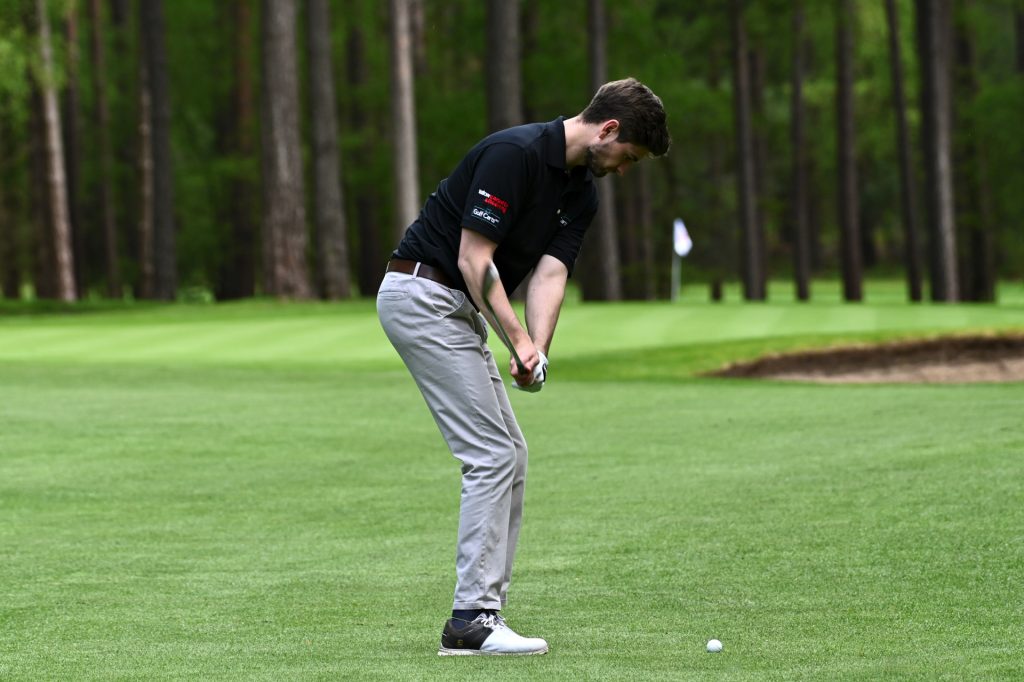 NB: When using any EDGA media, please comply with our copyright conditions