"People of all abilities and disabilities can play together over the same course, with no limits."
Cristiano Berlanda – tough love and second chances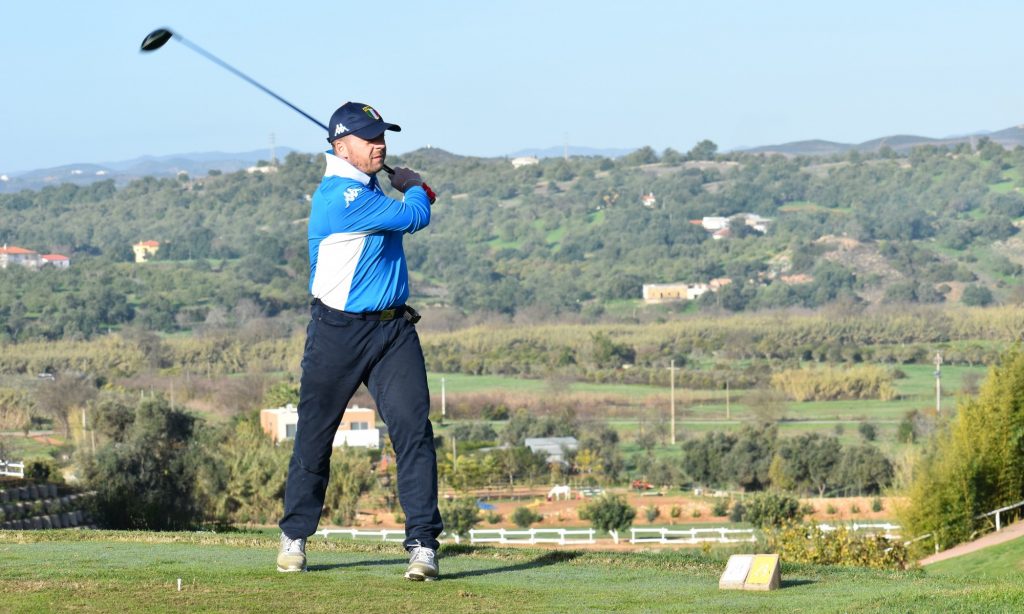 Marketing gurus and their teams around the world expend great energy, money and time in creating what they hope will be attention grabbing campaigns or a slogan that will truly resonate with their chosen audience. However, sometimes the most iconic line can be delivered from a simple, heartfelt truth. When Cristiano Berlanda breathed the words, "Golf is a beautiful medicine for the spirit," they emerged from the depths of his soul, igniting my curiosity to learn more about this fascinating man from Bergamo, in the Lombardy region of Italy.
We started our journey together with a young Cristiano playing the guitar and the piano, enjoying the way that music made him feel. Music was his passion and so when the agency 'Happy Time of Bologna' encouraged him to get behind the console, he jumped at the chance. Within days a slightly portly Cristiano (he would say fat) was spinning the turntables as a DJ for Ducati and Dieffe Music in Italy. For ten years Cristiano, under the pseudonym of DJSBERLA, was on stage, behind a console, influencing the vibe for hundreds of revellers as they danced the night away in clubs and at events around Europe. Cristiano knew music, and the power that a single track has to change the atmosphere. "For me, the music is very important, because it opened my mind and gave the possibility to reach more people. I stayed behind the console, and the people dance." At that stage in his life, nothing could compare to the buzz of mixing tracks and making music that would connect with others and bring them in harmony into one big family, at least for a few hours.
Understandably in a country famous for the term 'Mamma', Cristiano wanted to know more about his biological parents. In Italy, the law that protects the biological parents is rigorously enforced, and even though Cristiano eventually was able to open his own file, his hopes were crushed when there was nothing of substance to help give him an inkling of his bloodline. "I don't want to stay alone, I want to be around people," says Cristiano, who loves nothing more than his extended family which includes other adopted children. Of his many passions, family, music, golf, his work and food are just a few that marinate together to create a life that is everything his parents had hoped for.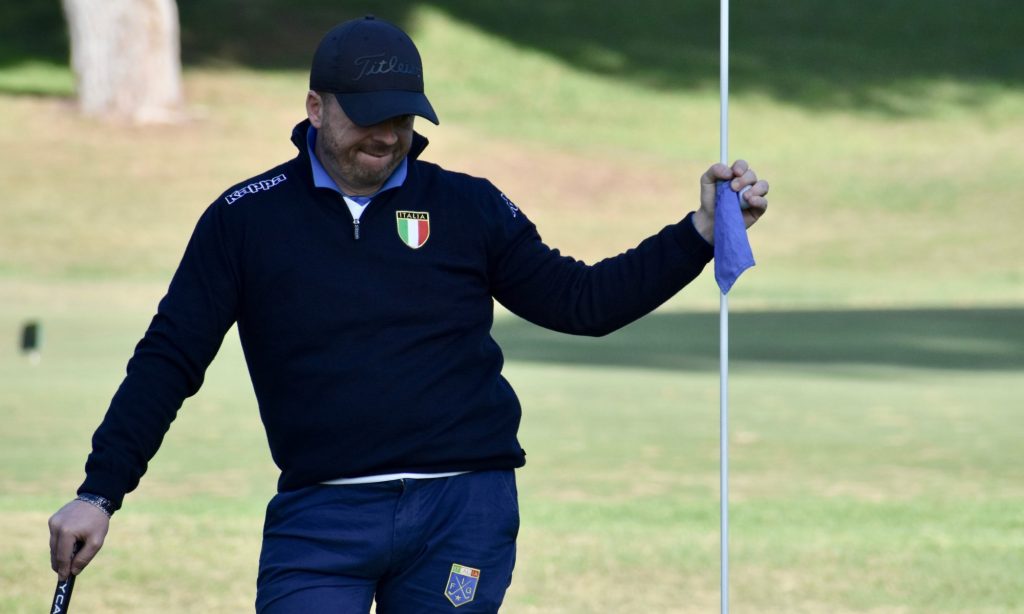 Cristiano sees golf as a way to find himself, to be with friends and to be fully included. "I played soccer and basketball, but it was not good, because the other people ran and I stayed fixed. I started fencing, and it is a beautiful sport, but every day, at every tournament, I was with the same person because in that sport it is possible to [compete] only with the people that have the same problem." Golf came into his life at just the right time. Cristiano had been playing at a music festival in Egypt and a friend asked him to try golf. "That is when the magic happened and golf came into my life." Almost immediately, Cristiano was hooked.
Working as a DJ by night gave Cristiano the freedom to play golf during the day. Having the time available and access to facilities was helpful, but the one thing above all that spiked his interest was the opportunity to play with everyone else. "It changed my life. It opened my mind and changed everything, because I played with another person, a 'normal' person. It was fantastic. Every day it's possible to play with another person, and that's incredible." Cristiano now believes that more people are interested in golf in general, and in golf for the disabled especially, something his father Enrico would have been happy about. But still, there are many people who don't know about golfers with a disability. However, with more people with a disability now being seen on the TV, in the movies and magazines, Cristiano believes the public is more aware and are genuinely amazed about the abilities that they see. "People of all abilities and disabilities can play together over the same course, with no limits," says Cristiano, who acclaims the competitive spirit of golf tournaments for the disabled. Everyone can play, so open your mind. "People need to see us play and when they do it kills their anxieties and prejudices."
When playing golf, Cristiano doesn't feel disabled, it has empowered him, allowing him to feel like any other golfer. He has come a long way from the youngster who had been called 'Wooden Leg' and was being made fun of. He is thankful for the support he has received from those closest to him and advises others, "If you have a problem, if you fear something, speak with your family. Tell your family so that they can support you."
With two children, Isabella and Edoardo, from his first marriage, Cristiano is content, he has carved out a life with his fiancée Yasmin, who he will marry later in the year near to their home in Bellagio on Lake Como. "I have a happy life full of love with Yasmin. When I get up in the morning, put on my prosthesis and I can walk, this is my biggest joy. This is my hole in one." The Berlanda family is growing even larger. Cristiano would have it no other way. 
 Contact EDGA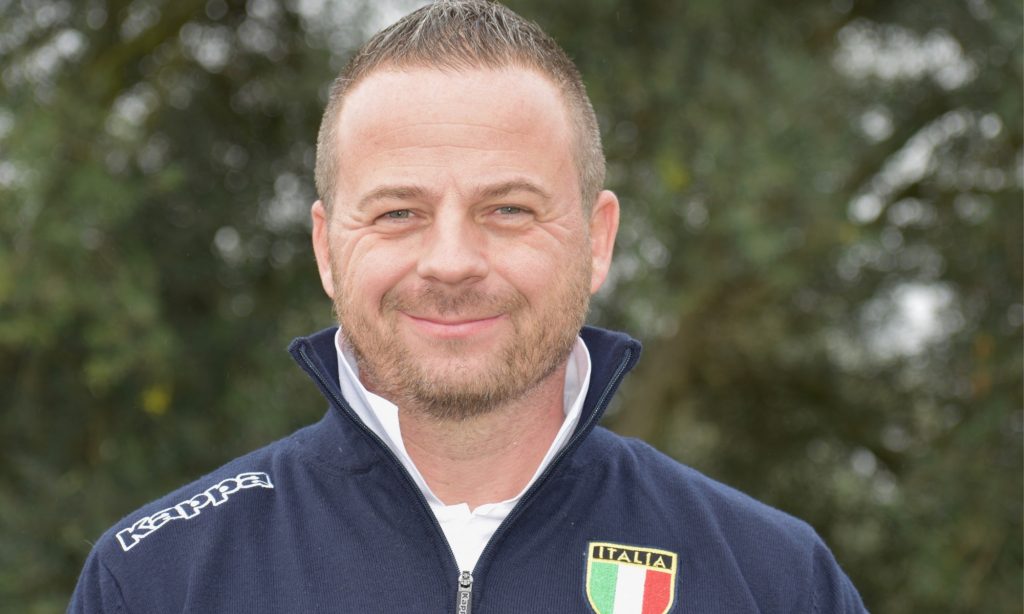 NB: When using any EDGA media, please comply with our copyright conditions