Audio: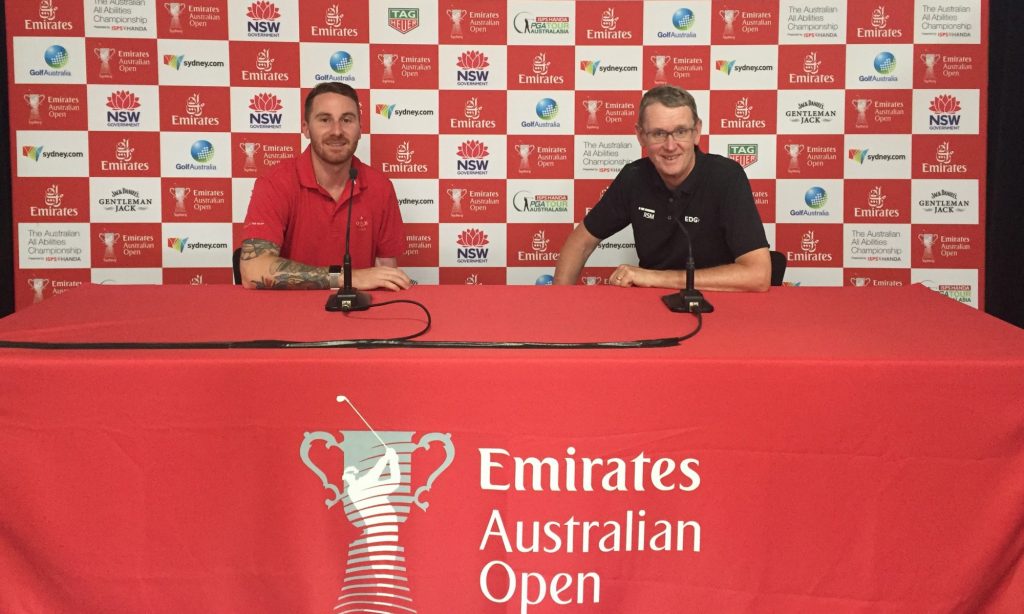 My conversation with Josh Jones was recorded in the Media Centre at the recent Emirates Australian Open, which was held at the Australian Club in Sydney.  Josh, and I had got together for the presentation of the award for being the leading Stableford player in the World Ranking for Golfers with Disability. 
To lead the ranking is quite a special achievement for anyone, but to do so after only three years of playing golf, the game he took up in part to relieve the anger that he felt after losing a friend and his left arm in a work place accident is quite something else. 
I found Josh a pleasure to be with, friendly, enthusiastic and grateful. Grateful to be the winner of this award yes, but grateful to have found a game that he can be fully engrossed in after some dark days.
How golf relieved one young man from the anger he felt after a tragic accident. 
It took a while for Wales born Josh Jones to finally move from Bangor to Brisbane, but by 18 years of age he was in a place that he could justly call home, a city where he would make his life, far from the place of his birth.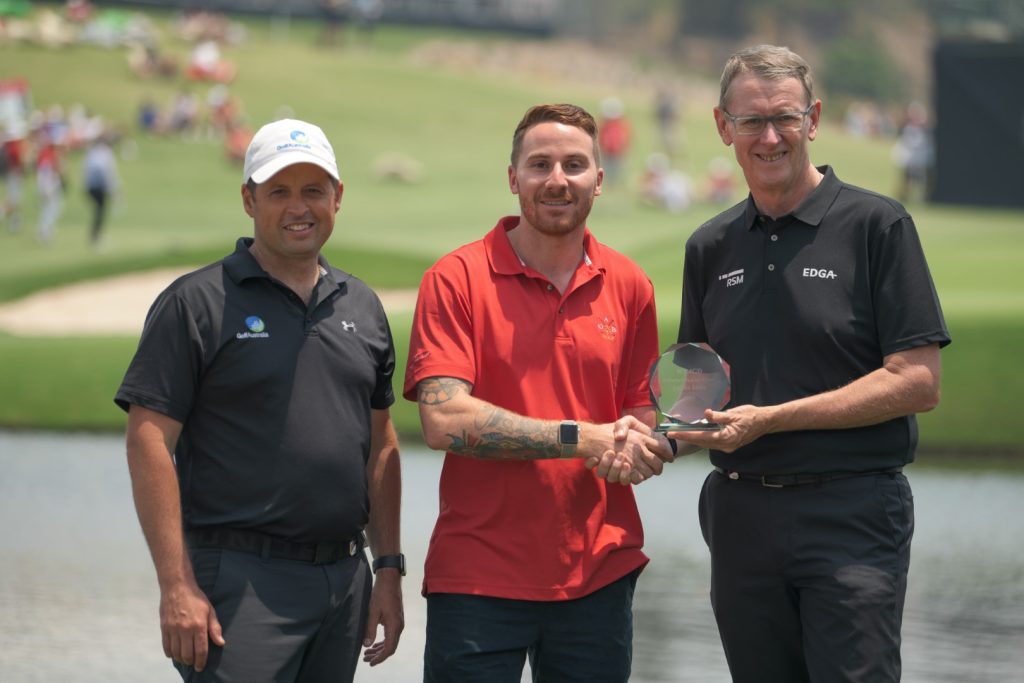 Josh had first lived in Australia for five years from the age of two, before returning to the valleys, male voice choirs, rugby and the Celtic language. Mum Tricia, hails from New Zealand, and so a holiday in the southern hemisphere would prove to be the stimulus to make a family move to the sunshine coast.
Life would change for Josh, who had become an apprentice diesel fitter. One morning he was in the final stage of completing his training in the mines and was working the night shift. In the early hours of the morning, he along with one of his friends Steven were given the task of changing one of the enormous tyres on a dumper truck. The wheels on these monster machines typically can be more than ten feet in diameter and are constructed with steel and rubber which can weigh up to eight tons.
The tyre exploded. The huge blast lifted Josh and launched him through the air, and the resultant pressure-wave stole the life of Steven, "It was, I imagine, like a grenade going off… the volume of air pressure is what did the damage. My friend was killed instantly, I was blown back about 35 feet and copped most of it through the arm." The investigation cited that there was a fault in the rim, which released the air pressure and literally blew the clothes off Josh's back, "I remember getting questioned about why I wasn't wearing safety glasses and hard hat, because they couldn't find them at the time." A few days later accident investigators found his hard hat more than a hundred metres away from the site of the accident.
Josh did not lose consciousness, at least in the initial stages of the aftermath. Lying on the ground the first thoughts were to reach his friend, "I was lying on the floor in an absolute mess and remember trying to get up. I think that I knew, in my head, that my friend was probably dead, but it wasn't a guarantee, and so I remember just trying to move to go and see him really, but I just couldn't physically move." It was then that he started to think about himself and the searing pain that he had in his left shoulder which had been dislocated, "I remember looking down to my feet and then to my arm, and that is when I started to panic, and call out for help. My supervisor ran over, and I remember just the sheer look on his face when he came around the corner… I will never forget the look on his face."
Even then Josh had the presence of mind to realise that if he started to panic than he would be in an even worse position, "I was losing a lot of blood, I don't know how I did it… but I was going into a kind of meditation state and just trying to keep calm."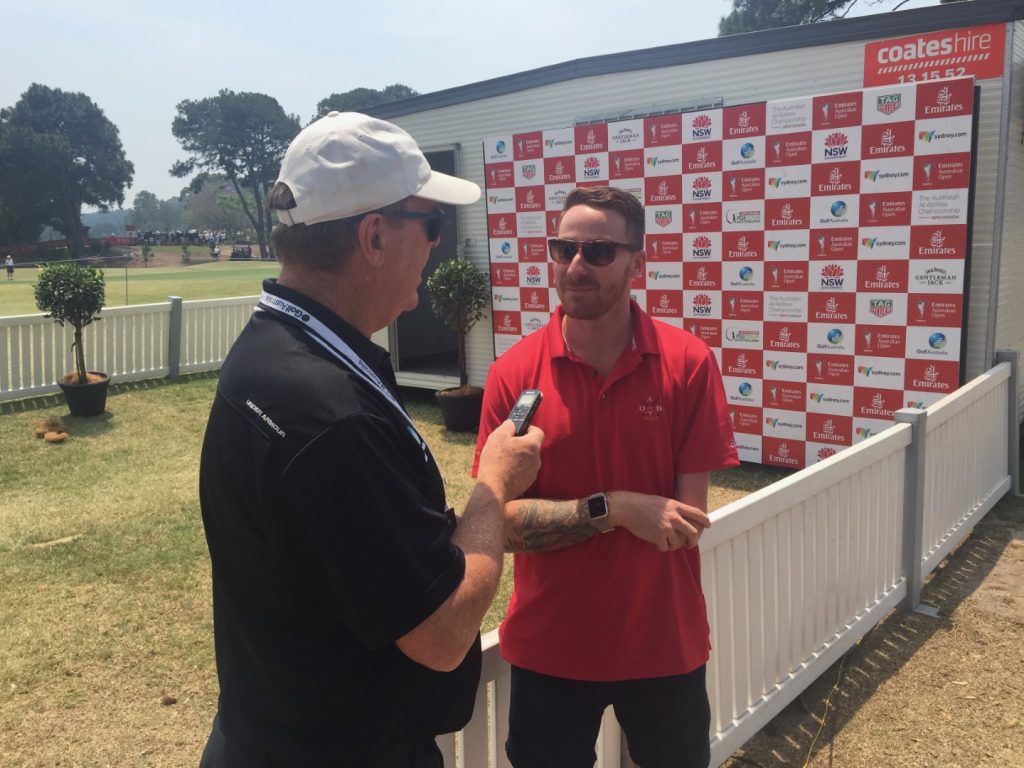 It was about 25 minutes before the pain relief came, during which time he had to try and control the pain, his thoughts and emotions. Although the medics finally got him to the local hospital where they flew in an emergency doctor, it was merely a matter of stabilising the situation until they could get him to a hospital better suited to this kind of trauma. Between the accident and the time he arrived at The Royal Brisbane hospital, every minute was reducing the likelihood of saving his arm. Eight hours, the typical workday for most people, was what it took for Josh to be treated. Eight hours when the muscles did not have a regular blood supply, causing them to die. Eight hours with exposed nerve ends, sending pain signals back up to the brain.
A 20-centimetre gap in his arm, with broken bones and untold nerve and muscle damage, meant that the medical team had to work hard and fast. He had his bicep removed, but it was not unanimous amongst the surgical team. One of the leading doctors advocated an immediate amputation above the elbow. Such discussions are critical, as there can be a significant difference of function for above or below joint amputations. Eventually, the team elected to allow Josh to make the decision for himself when he was better able to make an informed choice. They patched him up, treated the wound and kept his options open. After 12 days of heavy sedation, Josh eventually emerged from the intensive care unit. Almost three weeks later, on the 6th of March 2015, he had an elective below elbow amputation of his left arm.
There have been many stages in Josh's recovery. Initially, the arm was straight, in part due to the lack of a bicep muscle, and so they took the triceps tendon and attached it to fix the stump into a 90º position. The general thought is that the more stump that can be kept, the better; this allows for greater function and more variety of fittings for any future prosthetics. It has come at a cost however for Josh, "I still encounter a fair few issues, I still get a fair bit of pain, and I will likely have an amputation above the elbow somewhere down the track, to give me some relief."
Josh was surprised that at first, he felt joyful, at least during the first couple of weeks in the hospital, " I put it down to being happy to be alive really. I was sad about losing my friend, and so I didn't really care too much about losing my arm initially." It was once everything settled down that he realised how much things can change and how quickly. Many trauma survivors report that the mindset is critical. Yet, it can be hard to control, "I had always been a very positive person, never really had a down day, the word depressed was something that I never ever had to experience in my life, but that soon changed. That is when I started to realise that I needed to get help and try to combat it and figure out how to deal with it."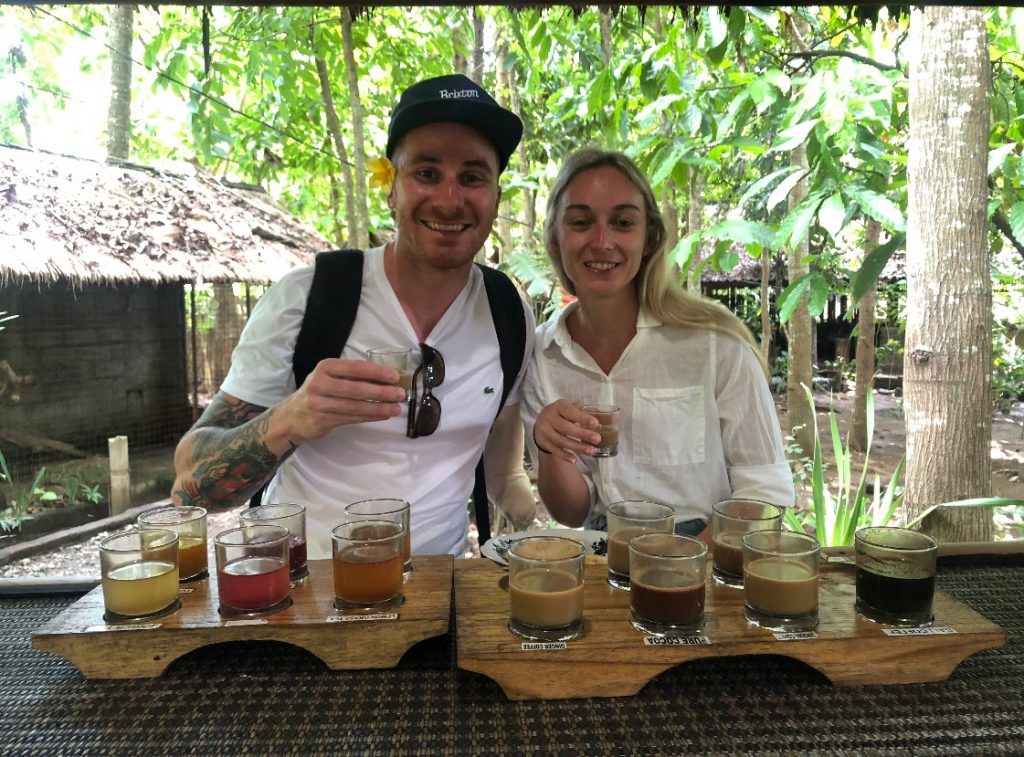 Bouts of depression can come unexpectedly, "It comes in waves really, it can change from day to day, and that is the really tricky thing with the mental health side. It is so unpredictable, I remember thinking many times in that first six months, 'Oh I have overcome it,' and then the next week I would hit this big hole and think what the hell is going on, this is horrendous." Overtime Josh has learned to take things at face value, accept whatever comes and try to get comfortable with feeling uncomfortable.
As have many others, Josh employs strategies to cope with the onset of a depressive period. He recognises the early warning signals and is quick to take action, "Having an environment where I can call into work and let them know I am having a down day is very helpful. Before the accident, I used to feel guilty if I ever took a day off sick. It was part of my learning that it is important to take the time and not to feel guilty about taking the time necessary."
It is all too common that after the patient leaves the hospital, the hard times kick in. When there are lots of procedures to complete, doctors and nurses calling around from time to time, and when family and friends visit almost every day, there is always someone to talk to. The sense that the patient is out of hospital and so they are out of danger is pervasive. In reality this is often not the case. For Josh, it was his mother and then girlfriend now wife [Holly], along with other family members who spent weeks, days and hours tending to Josh's wound care, visiting and keeping his spirits up. Josh remembers the first time when he was home and going to be alone with no one expected to visit. "It was about three or four months after the accident, and I was like, yeah go to work Mum I am fine now, and I don't know what happened, but I broke down that day big time, out of nowhere, it hit me and it came as a big surprise."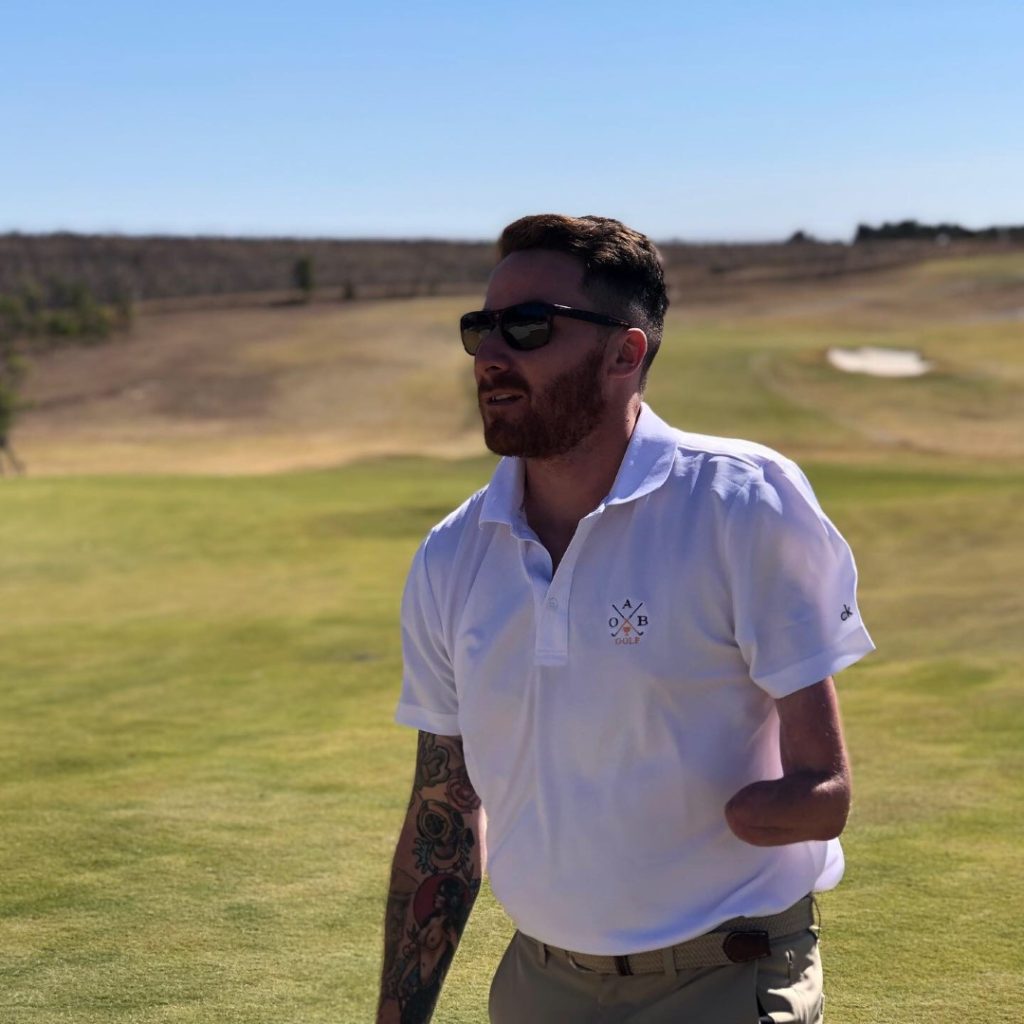 With his depression came anger, "I became pretty angry about what had happened, but that is when I started to pick up golf." Josh gave golf a try when his brother came home with a set of golf clubs, "I was sitting at home just counting my days and thought 'bugger it'. I was trying to just accept the fact of what had happened and thought this is a great opportunity to try and unleash some of that anger… Golf took me away from the accident and that side of things, it was just me and golf."
Josh plays right-hand forehand, and this was merely due to having access to right-handed clubs. To explain, a one-arm player who at address faces the palm of their hand towards the target can be described as playing forehand, whereas a player who points the back of their hand to the target is considered to be a backhand player. His first ever round of golf was with the Queensland Amputee group. "I am not sure how I stumbled across them, but I found them on Facebook, I believe, they were having a charity day, in January or February 2016. I was a bit nervous about going really, I was still not back at work, so I was still learning to get more social. I went along to the game and was the youngest amputee by 20 or 30 years. That was my first ever time. I didn't really think that I wanted to worry too much about the disability and being around amputees. Still, I am very happy that I met this group because when we are out there, we are not a bunch of disabled people playing golf, we are a bunch of people taking the mickey out of each other and having fun, loving the game."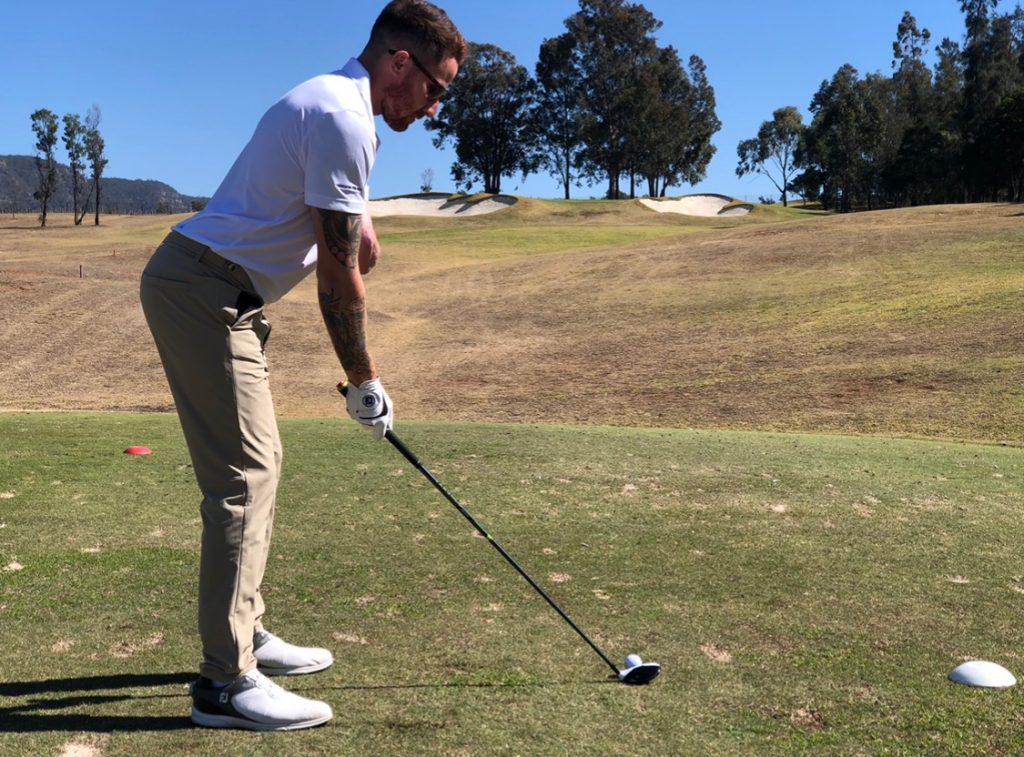 Josh has turned himself into a decent enough player in just three years. His coach Darren Weatherall from Victoria Park in Brisbane helps him with his golf. "It took a few months to gel," says Josh. "He had to learn about my disability, as I am his first one-handed golfer, and I had to learn how he coached." The collaboration clearly has produced some positive effects already, as in December 2019 he was the leading player in the Stableford division of the World Ranking for Golfers with Disability [WR4GD]. Josh has his role models in golf, two of which are Stephen Prior and Tony Coates, both Aussies and who both recently played in an All Abilities match at the Presidents Cup. The beauty of playing in such events is that everyone can learn from everyone else, by helping each other with tips and tricks and Josh is also keen to pass on his know-how and advice, "Don't be afraid to ask for help. I know that I was embarrassed to do certain things. Initially asking someone to tie my shoelaces or cut up my steak in a restaurant, small things like that, but just accept the fact that you need to ask for help to do certain things."
When asked what advice he would give to others who found themselves in a similar position to that which Josh experienced just five years ago, Josh answers, "Try to get comfortable with it, just give yourself the time to accept what has happened, don't jump to conclusions just take the time to analyse things. Don't do anything drastic, it's unfortunate to hear of how many people do the drastic thing when they experience difficult situations. There is a saying that, you feel like you are in hell now, well you may as well keep pushing through because you are already in hell so it's only going to get better from there."
Wise words from a man who knows.
Contact EDGA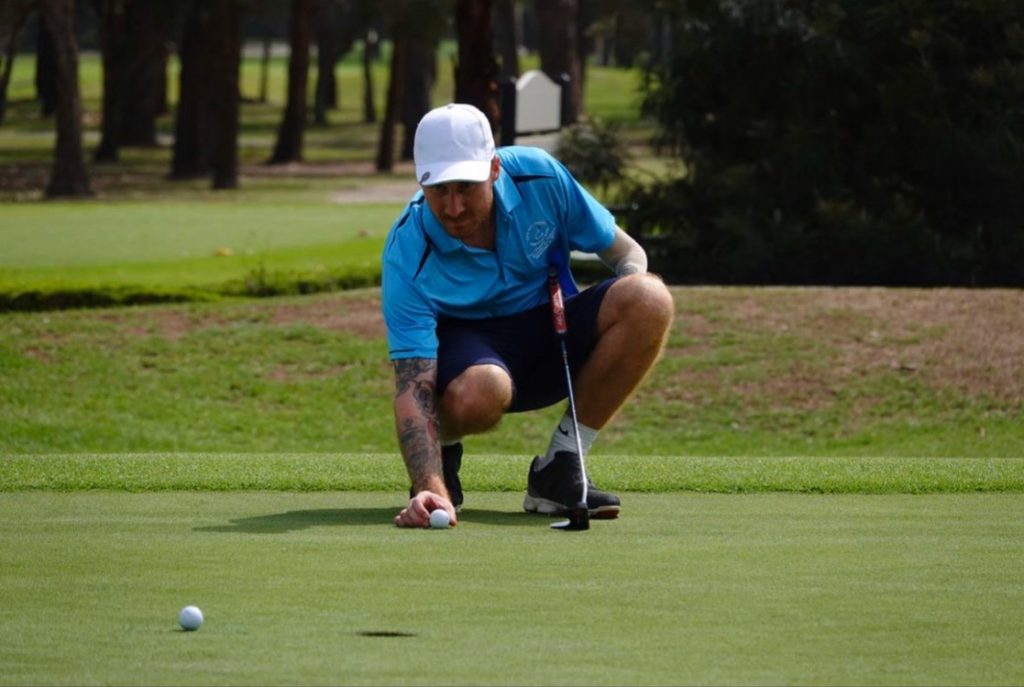 NB: When using any EDGA media, please comply with our copyright conditions