Audio:
If it is true that obstacles and difficulties are merely a gateway to developing an uncommon depth of character, then my guest today has certainly had his fair share. Nineteen-years-old Australian Cameron Pollard can list quite a few obstacles. Cameron resides on the Autistic Spectrum, has Ehlers Danlos Syndrome, which to the layman means that Cameron's joints have a pre-disposition to dislocate from time to time, a rare genetic bowel condition called Hirschsprung's Disease, which has resulted in him having his bowel removed, and if that is not enough he also is diagnosed with Panic Disorder.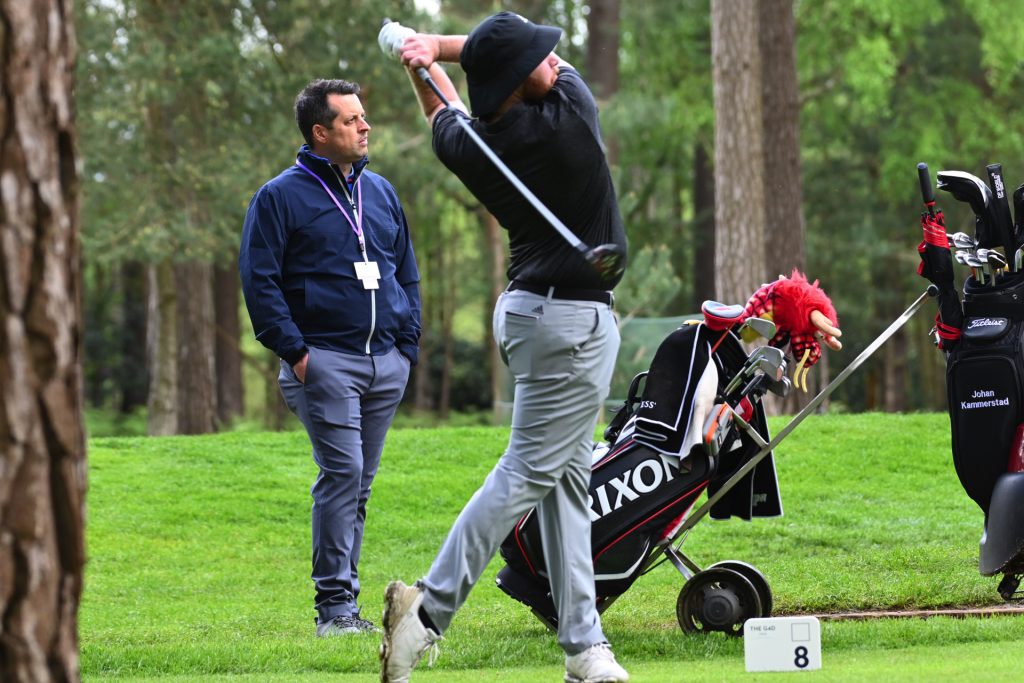 Cameron says the Ehlers Danlos Syndrome, "Affects me a little bit and it can be tough, but I have had both my knees operated on, and so that has helped to keep me more stable throughout my swing." Daily challenges are ever present to manage his health and well-being, but his mother Kate says, "He is always smiling through the face of adversity."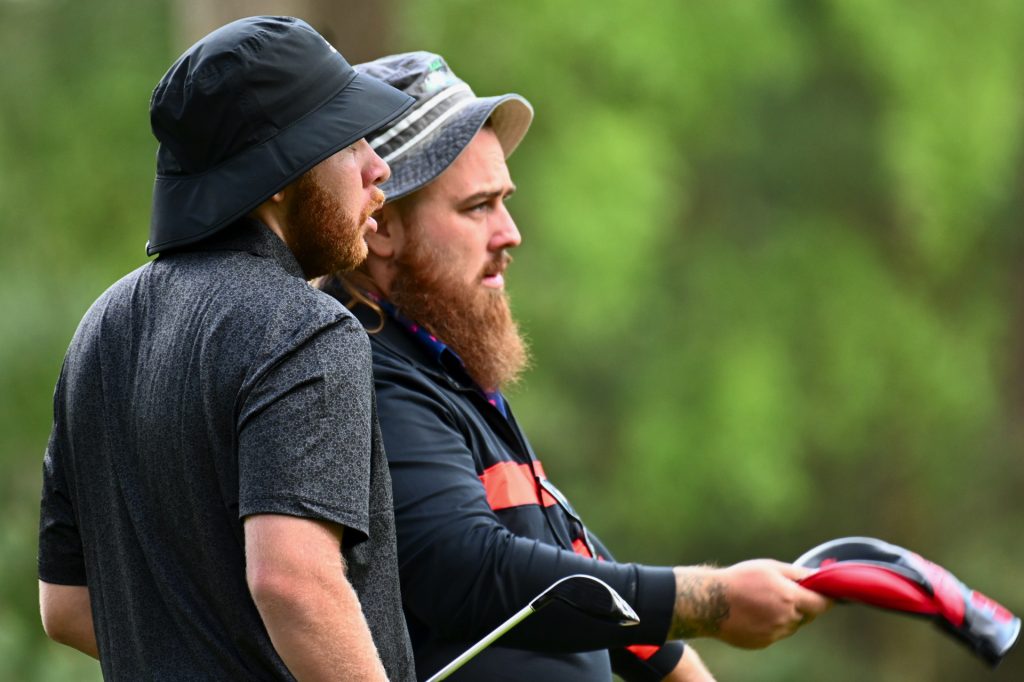 It is likely that more of Cameron Pollard's story lies ahead of him, but to understand how this amiable Aussie won hearts and minds of the public during the 2018 Australian All Abilities Championship at the Lakes Golf Club, we first have to learn of his journey to the opening round.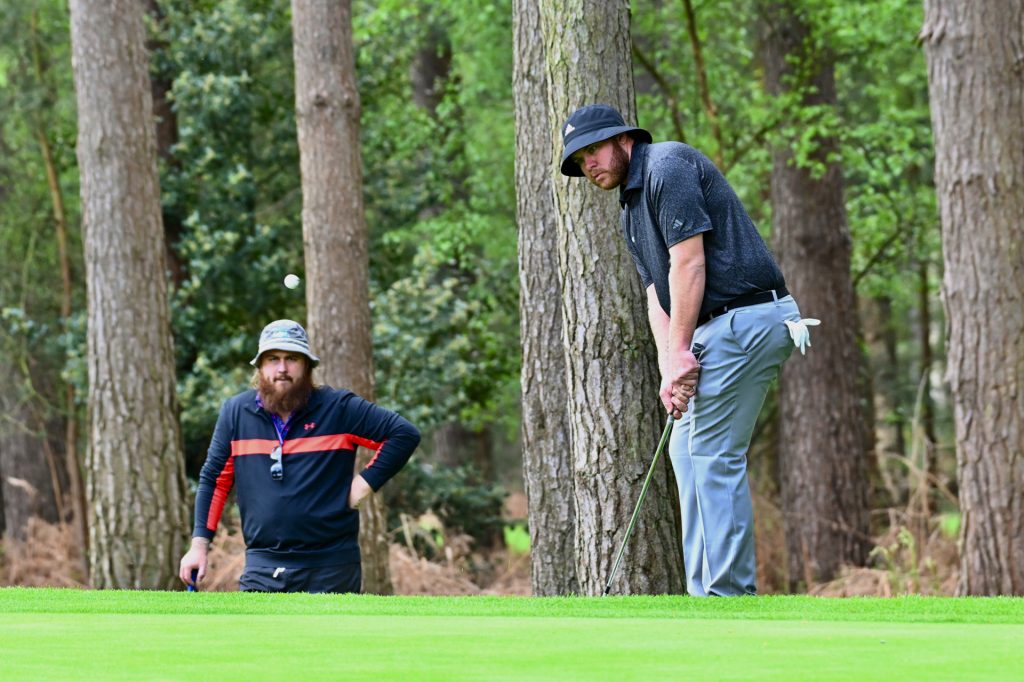 So often it is a family member or friend that opens the door for new players to come into the game, and for Cameron, it was his nan Jennifer who was the first to put a club, albeit a plastic one, into his hands. Dad [Scott] was next to fuel the interest of a young Cameron by regularly taking him to Sawtell golf club, where today he has become a valued member. Dad had also been a good player with a handicap of two, and golf is now indeed a family game as Kate has recently started to play. Kate is rightly proud of her son, and it is easy to see that she supports Cameron in lots of ways beginning with taking him to the club and to the events that he now plays in.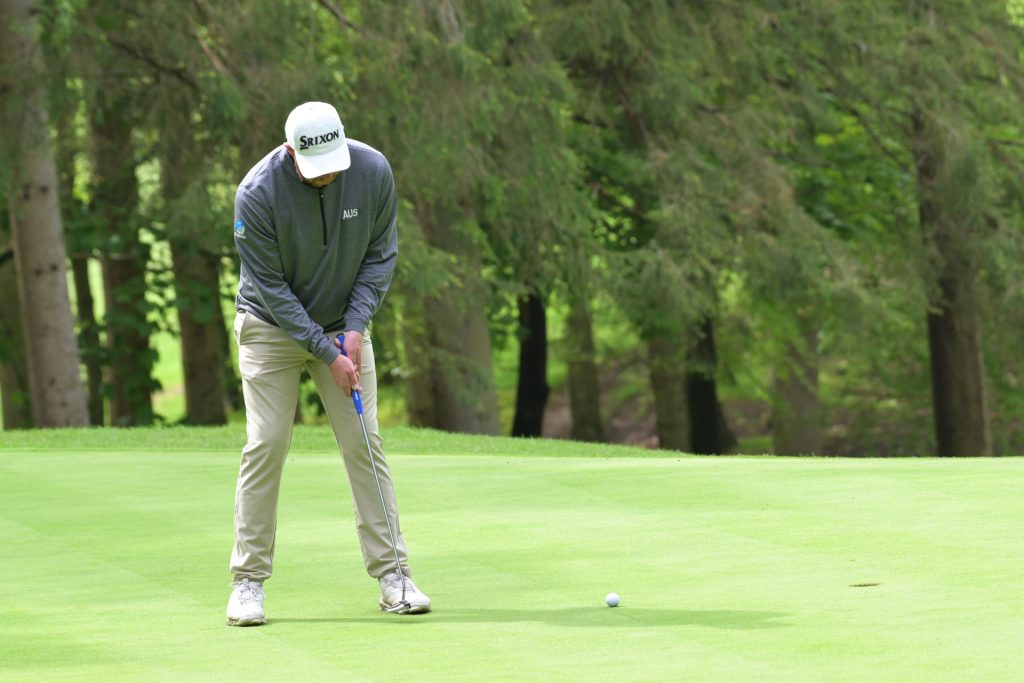 Interest can quickly turn to passion, and so it has been with Cameron who has become one of Australia's best all abilities players. He now works in the professional's shop at his home course and practices as much as he can, to hone the various parts of his game under the watchful eye of PGA of Australia professional Brendan Barnes. Playing competitively is a central focus for Cameron, and by regularly competing, as much as three times per week, he is making great strides.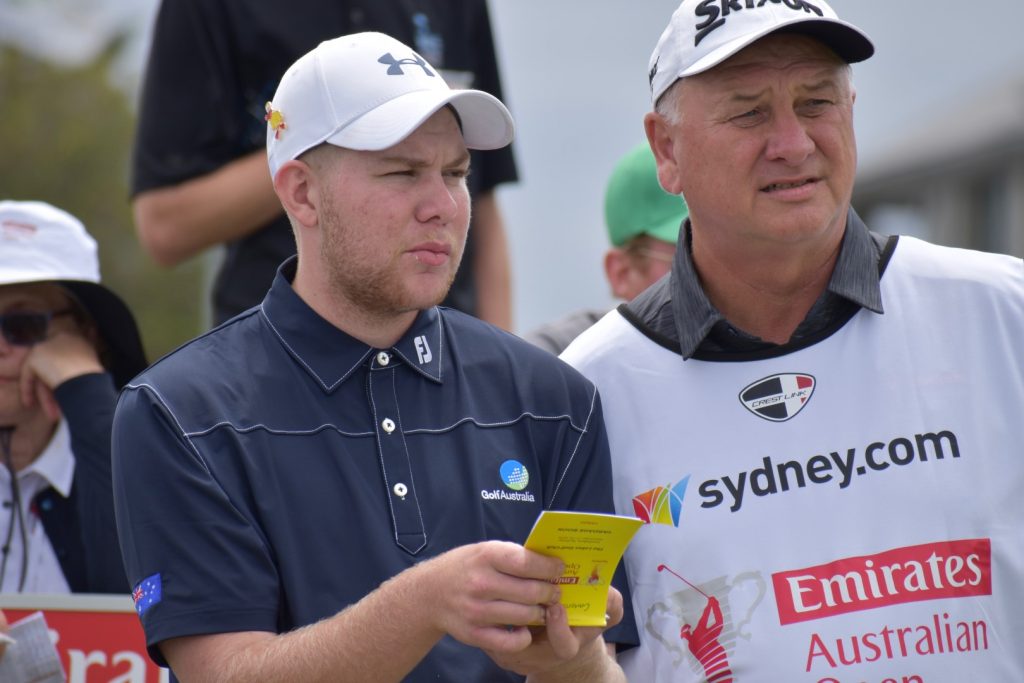 Cameron had his first taste of wearing the Australian jersey when he competed in the Special Olympics Macau Golf Masters in 2016, but since then the opportunities have started to flow for this New South Wales resident. Living in the suburb of Boambee East, approximately ten kilometres south of Coffs Harbour, Cameron qualifies to represent his state, providing that he can demonstrate that he is one of the top players. Meet the grade he certainly does, and earlier in 2018 he took part and became the 2018 Special Olympics National Games Champion.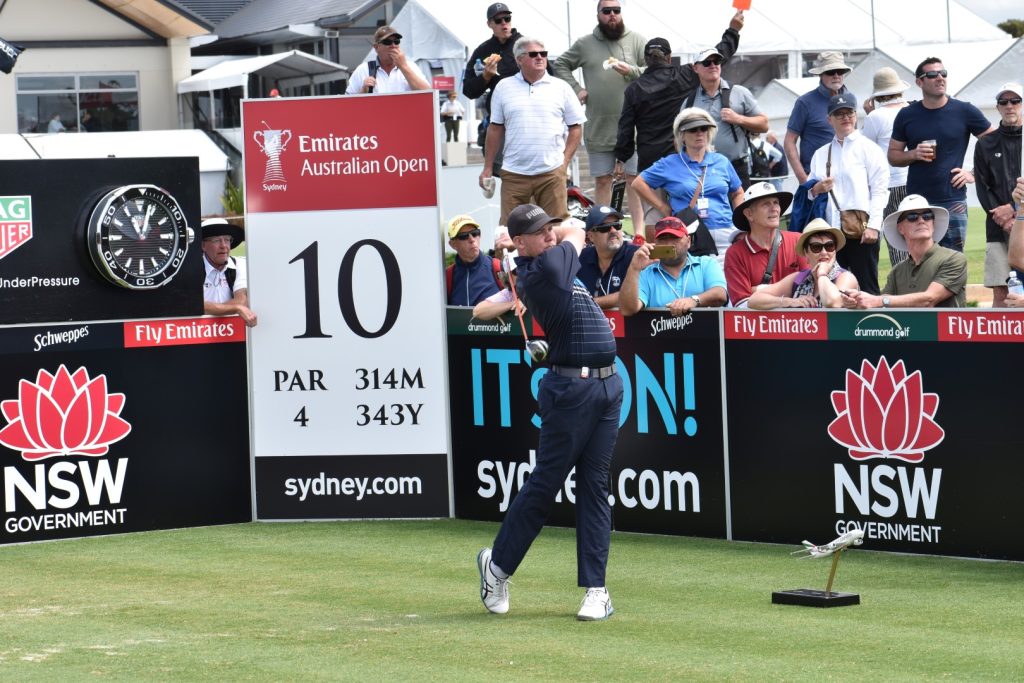 Cameron is interested in making a career out of the game and has recently completed accredited training to become a community instructor for a programme called 'Myschools', to which he has added training for the 'Ladies Swing Fit' course. With this new knowledge and skill Cameron can now assist the professional to deliver both types of classes at the local club.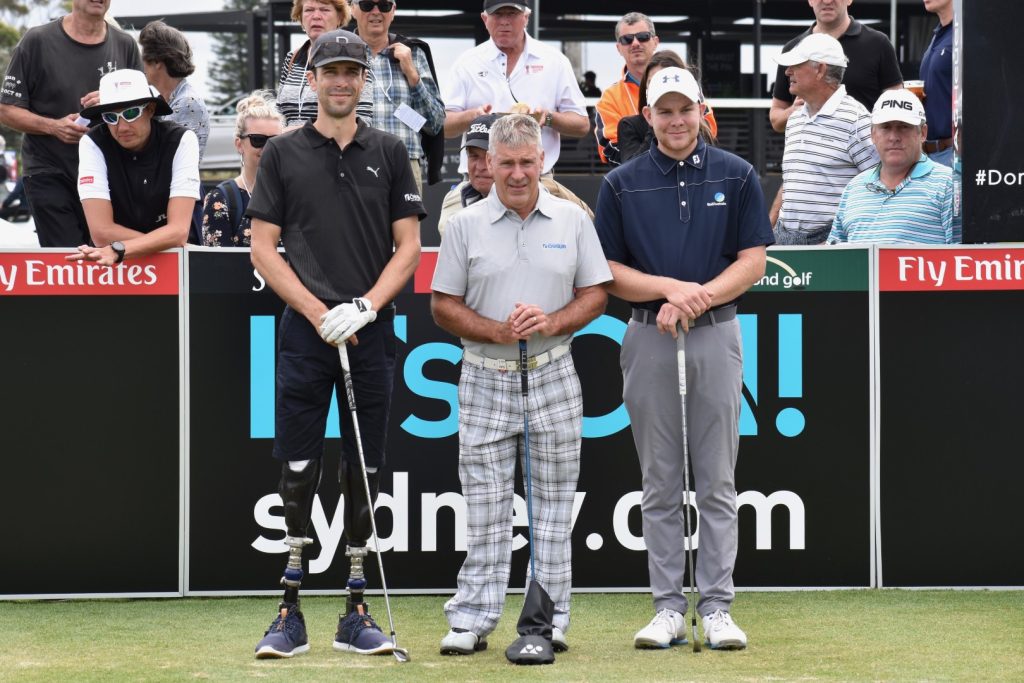 Fast forward to November 2018, and the third week of the month was shaping up to be much like any other week, except for the fact that he and Scott were due to be defending their foursomes club championship against a hungry group of competitors. Then came the call to join-up with eleven other all abilities athletes who had been invited to compete in the AAAC. One of the international players had a delay on his visa and so would arrive late. The organisation decided to bring in an Aussie player as a last minute replacement to complete the dream dozen. Cameron was already selected to play the following week for the Australian Team in Melbourne at the Handa Golf Cup, but this call-up meant a speedy change of plans.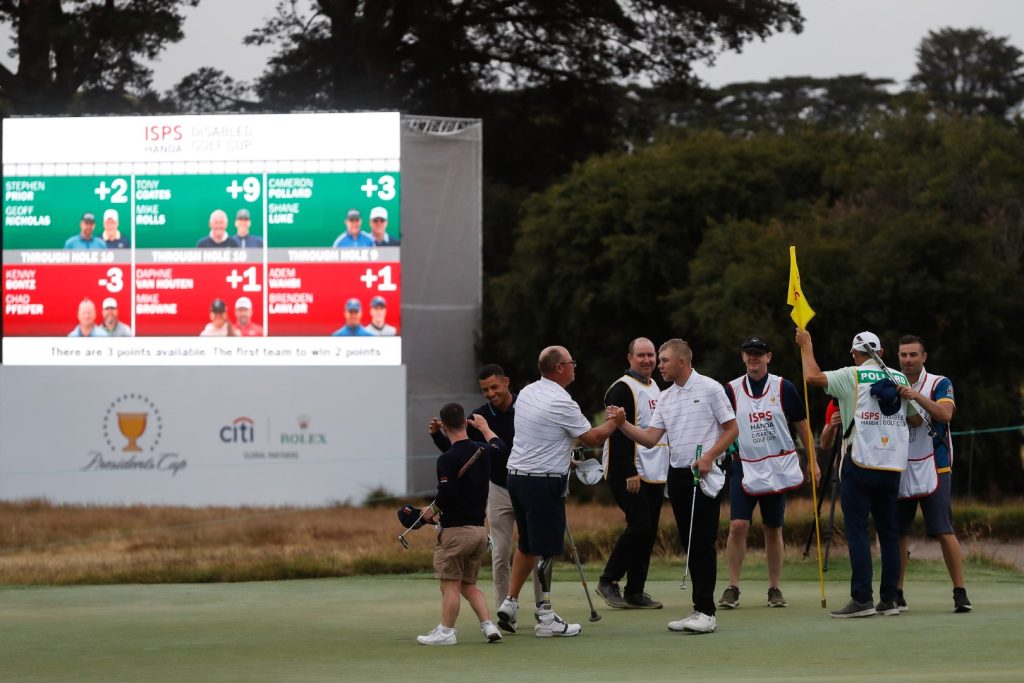 Cameron arrived two days after the other competitors and did not even have time to play the Lakes Course, but that didn't hold him back as he wowed the vast galleries there to be part of this groundbreaking event, which took place inside of the 108th Emirates Australian Open.
What the future may hold for Cameron is anyone's guess, but the experience that he has had over the last few days will give him a great belief that he can mix it with some of the best players.
During November 2018 some of 'the stones in the water' have been polished, and the stream is gently singing a joyful song for Cameron Pollard.
Contact Cameron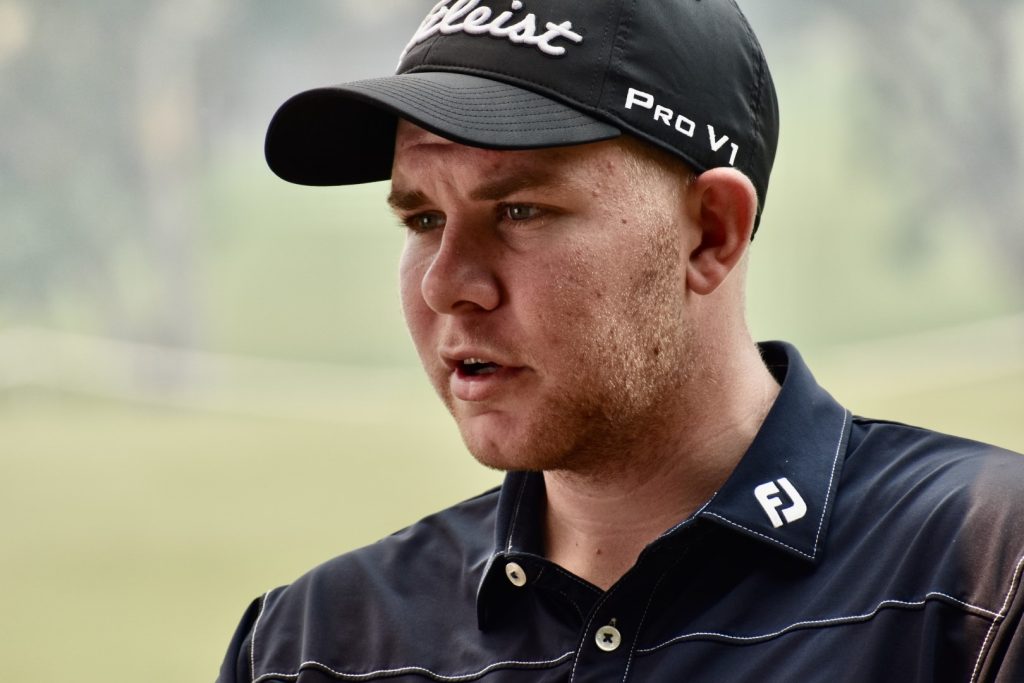 Read more about Cameron Pollard here
NB: When using any EDGA media, please comply with our copyright conditions