Audio: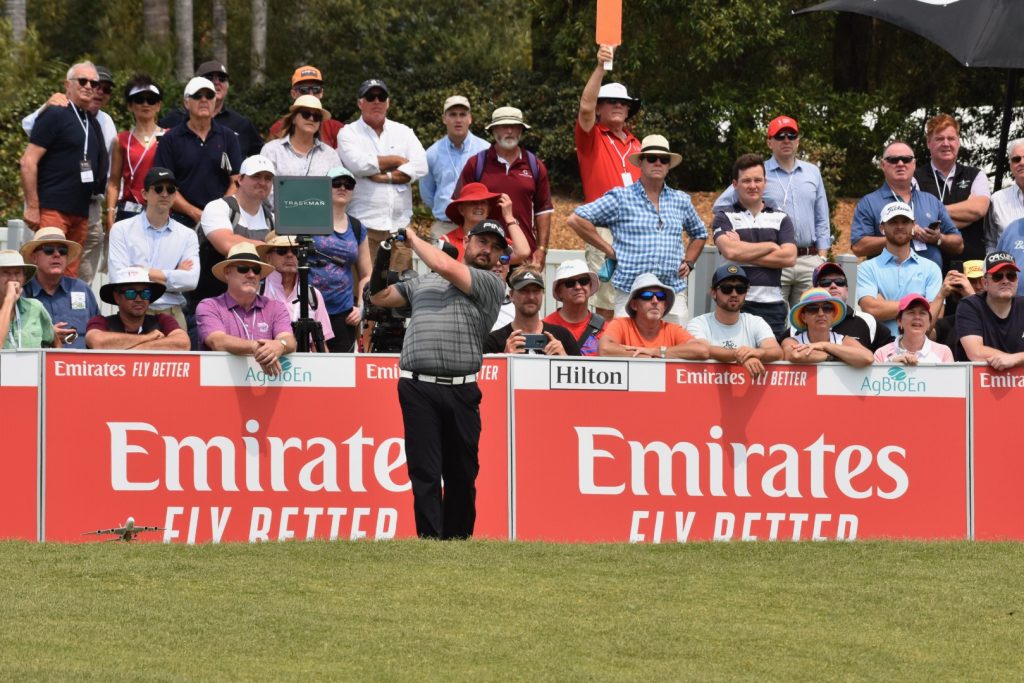 Stephen and his family would often make the trip to Forster, some 350 kilometres north of Sydney, and it was here when with a group of friends enjoying some fishing and water sports that the trajectory of his life shifted. The tow rope off the rear of a speeding boat got caught around his wrist, while waterskiing. Seconds later as he fell from the skis, the line, now looped around his wrist, pulled tight and ripped off Stephen's right hand, which was never to be found as it sunk to the bottom of the murky water.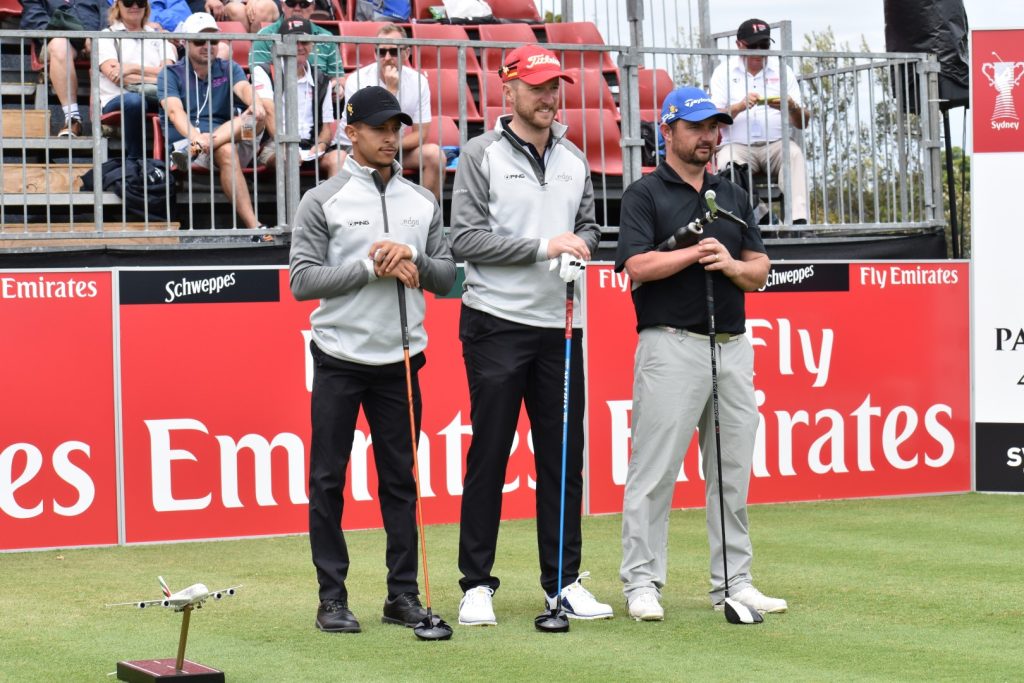 At that moment the Aussie rules football and tennis that he had so enjoyed in his early teenage years effectively came to a halt. Traumatic events happen. One's brain insists that the incident has not occurred and yet in the seconds that it takes for the head to clear, practicalities have to be taken care of while time is of the essence. Stephen had a sports teacher, Mr Armstrong at school, who had been a Bondi beach lifesaver. He recalled a story of a shark attack and a fellow who had his leg bitten off. The teacher explained that the first thing he had done was to get a length of rope and create a tourniquet around the victim's leg to stop the blood flow. "When I lost my hand that was the first thing I thought of, I pulled the cord out of my wetsuit, tied it around the arm and pulled it tight" says Stephen, "I didn't go into any panic and it didn't really hurt which is the funny thing it was shock that I went into more than anything."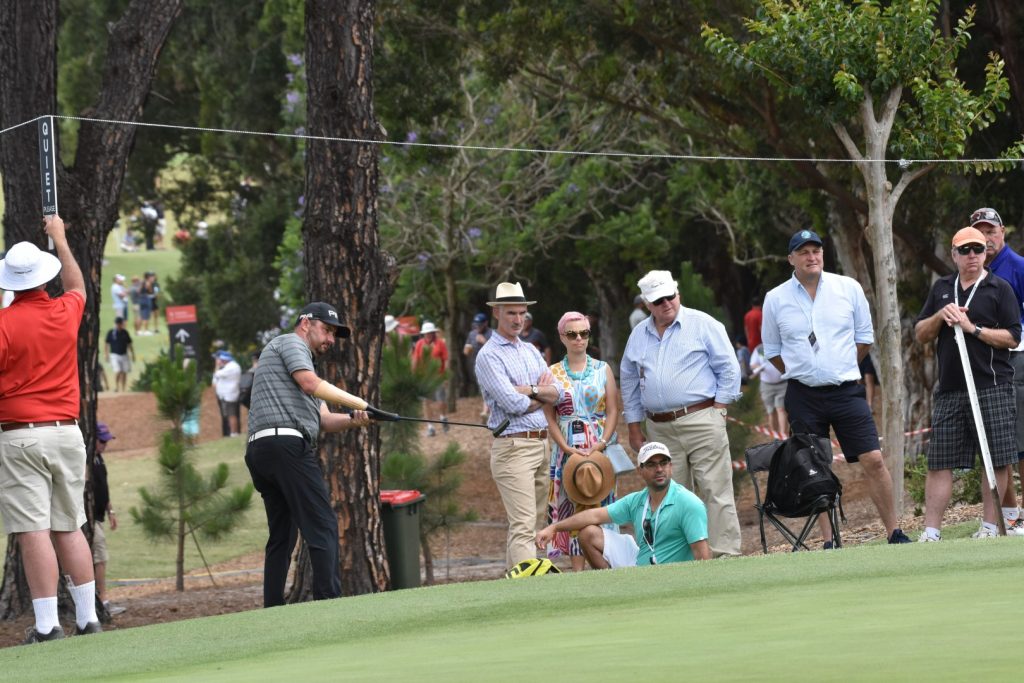 The final year of schooling is never easy, especially with exams to prepare for and a place at college or university up for grabs, but it all got that much harder as Stephen tried to learn to write with his non-dominant hand. Imagine the turmoil that this seventeen-year-old amputee endured during those next few months. Stephen had to deal with his expectations and increasing frustration in those first few months. Before the accident he had anticipated a good set of grades in the final year examinations, going to college and getting a good job, but increasingly he got frustrated as he slipped behind in his school work. Back in the day, Stephen did not get much help from the teachers board in Australia, but thankfully he says this is now changing, and more support and guidance are now available for others in a similar position.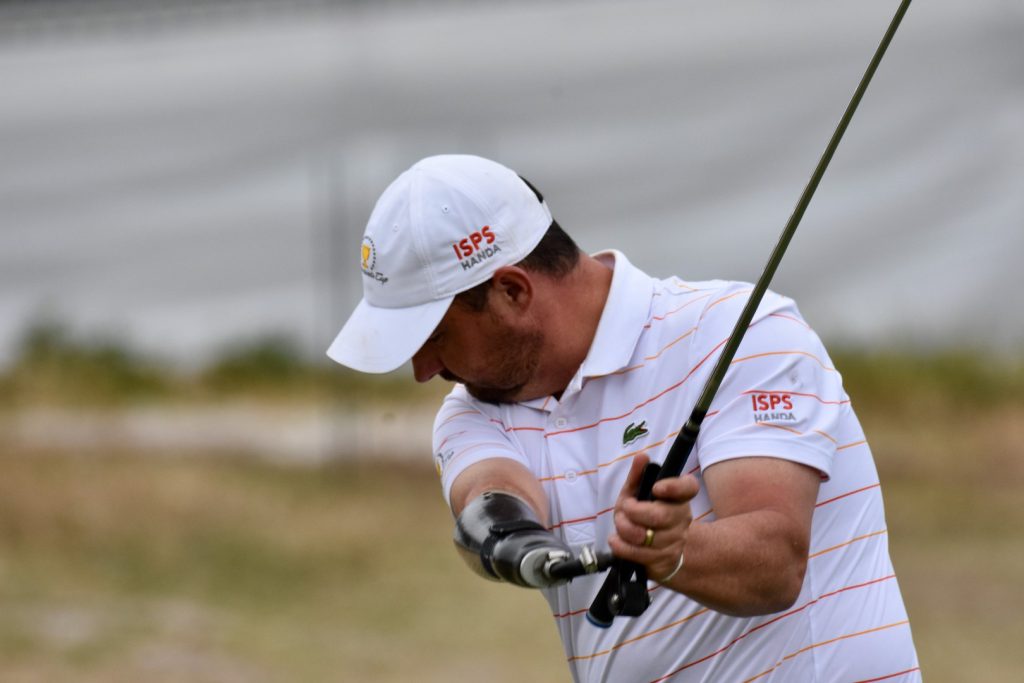 Not that he was complaining. It seems that Stephen is not one to grumble. He just got on with living, a mantra which he passes on to others today when he says "Just get on with life, don't sit there and dwell on what's happened. There are numerous things that you can still do that you will still enjoy, no use being sad about it, no use being upset, it's happened, move on and really start living your life again."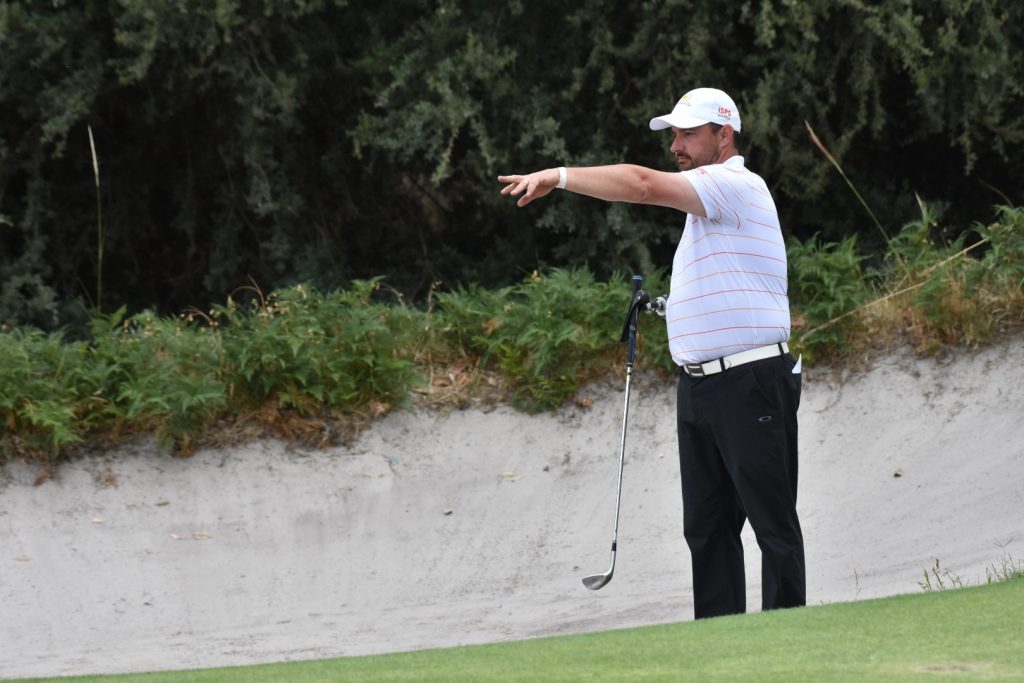 After the amputation, Stephen got bored in the hospital, and so discharged himself and within four days was swinging a golf club, "I thought what can I do next, I was one of those characters who just got on with things." Stephen went down to the local golf club and remembers, "I think I shot around 115 or something like that, it was the first time I had swung a club and so was pretty impressed. I mucked around for a while playing with one hand and eventually went to find a suitable [prosthetic] golf arm."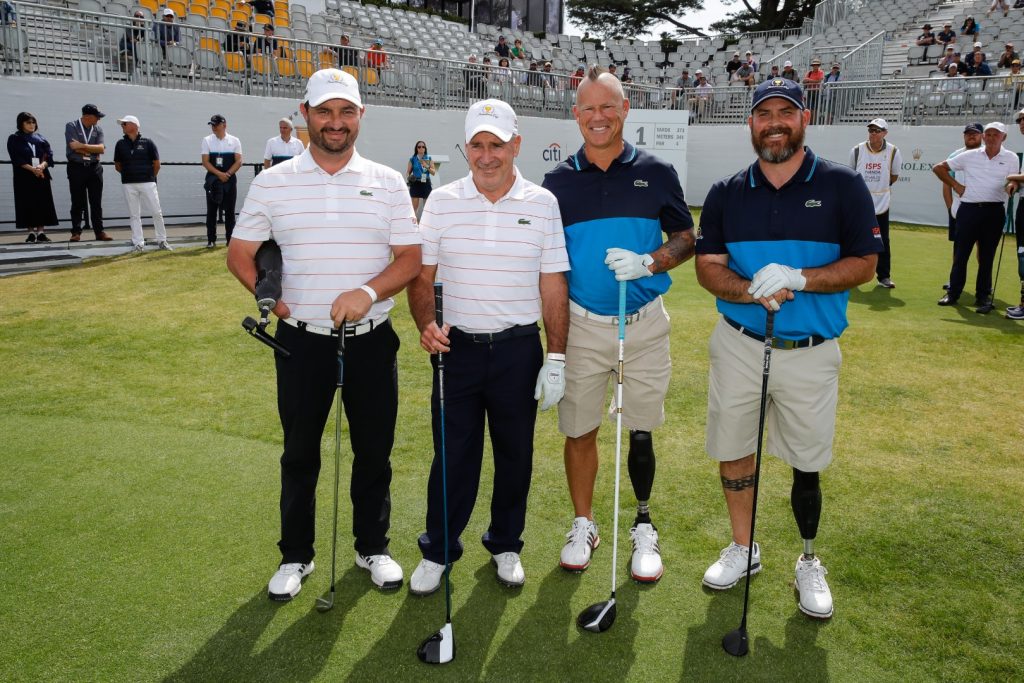 Golf became his new drive in life, not that golf had ever left him, but the change in his circumstances elevated golf from being a holiday pastime to an all-consuming passion, one which is even provided for in his marriage, "One of my wedding vows was that I get to play golf every Saturday morning," says Stephen with a glint in his eye. It was his dad, Jack, that had first put a club in Stephen's hands, "He wasn't a big golfer really, and worked six days a week, so on Sundays we got out once in a while to play. Around my age group, there was no one really playing golf at the time. So in the holidays when my friends would go away, mum and dad would drop me down at the course and I would just play. I did 72 holes in a day a couple of times and so just enjoyed it."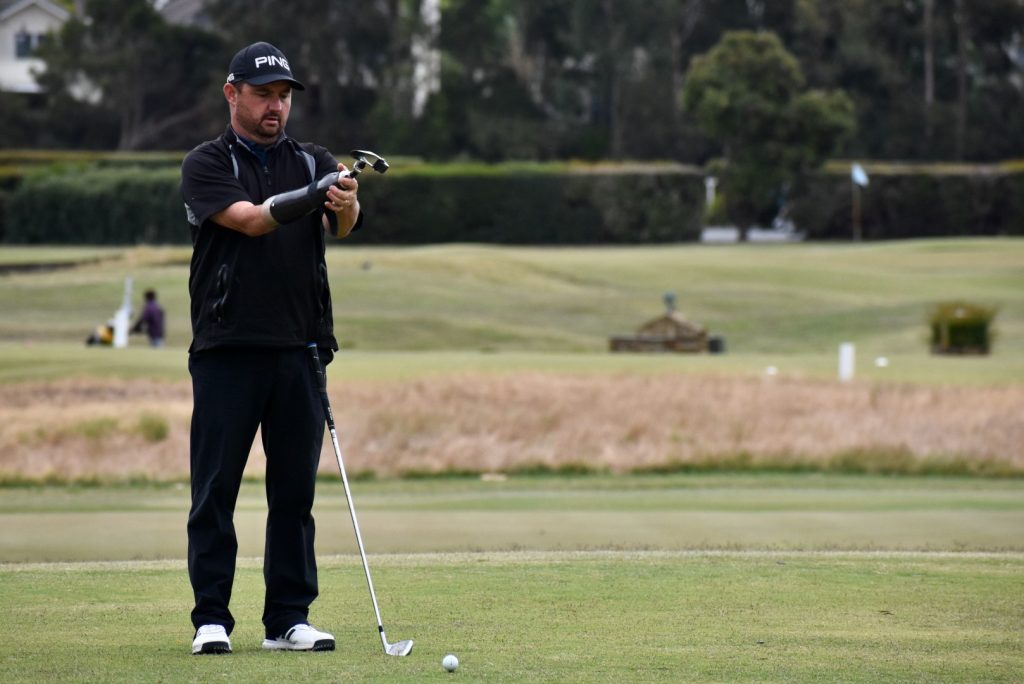 Now a member of Long Reef golf club in Sydney, Stephen is a valued member of the club's first team, but it was not always the case. "I suppose around ten years ago I had quite a good job where I had freedom in the afternoons, I worked early in the mornings and played golf in the afternoon, and so was playing three or four days per week. I managed to get my handicap down to about the two mark after sitting at about eight and from there I suppose I have just progressed a little bit further," says Stephen.  When he first joined the club he kept himself to himself, "I was reasonably shy back then, I had a couple of older friends there and played with them most of the time." Eventually, he began playing and socialising at the club with some others, and that group has gradually expanded resulting in some good times, when these players get together, go on golf trips and enjoy each others company."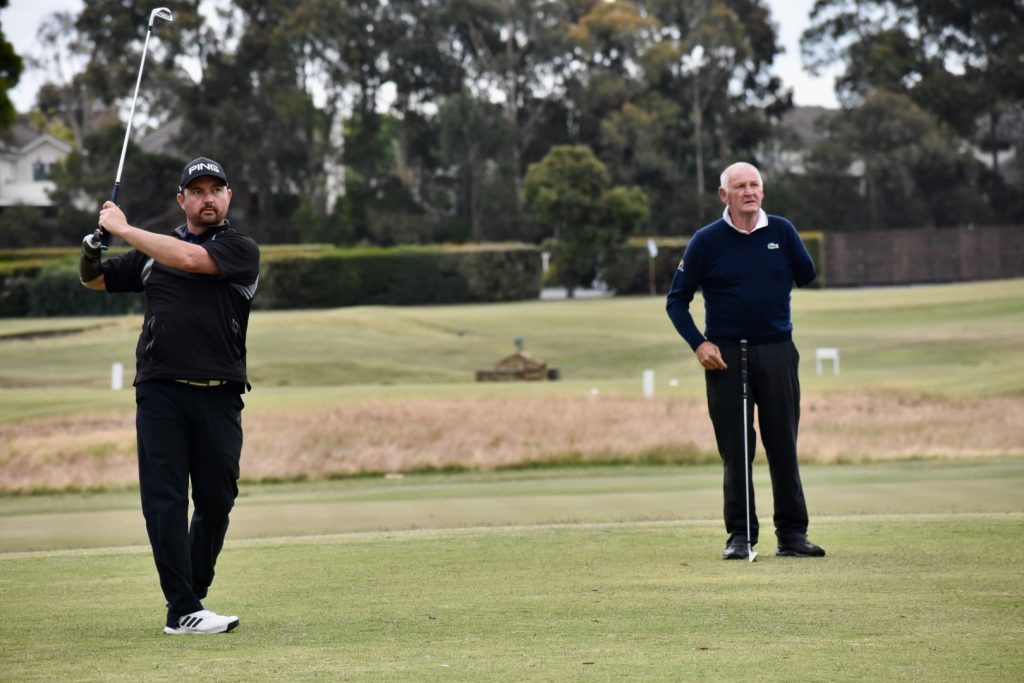 Stephen loves the opportunity to compete with non-disabled golfers, "I suppose we can show off a bit. The best thing about golf is that it's the type of sport where you compete with everyone because of the handicap system. That was one thing that really lured me to golf. I find that no matter how good or how bad you are, or how much skill you have, or how much luck you have, you can always compete on your day against anyone."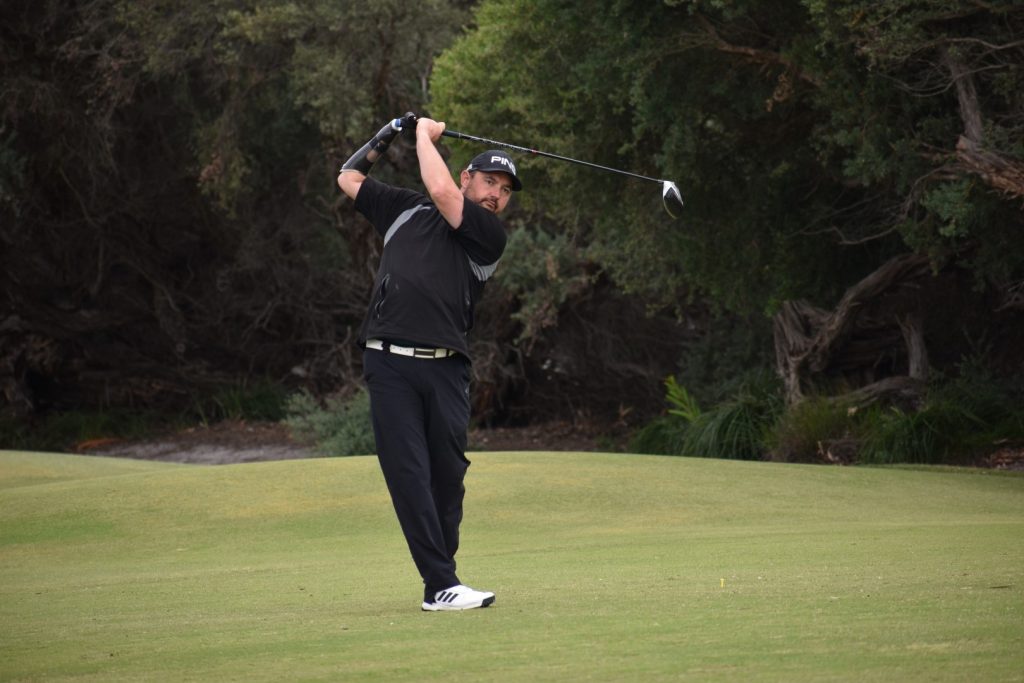 Compete he does, and most opposition players would rather that they had not drawn Stephen in a head to head match, "It's quite interesting when I come against somebody in a team match, and you can see them thinking, 'how the hell does this guy play of scratch or plus one handicap? Then I get out and hit the ball, and it can actually freak some people out, which gives me a little mental edge on them."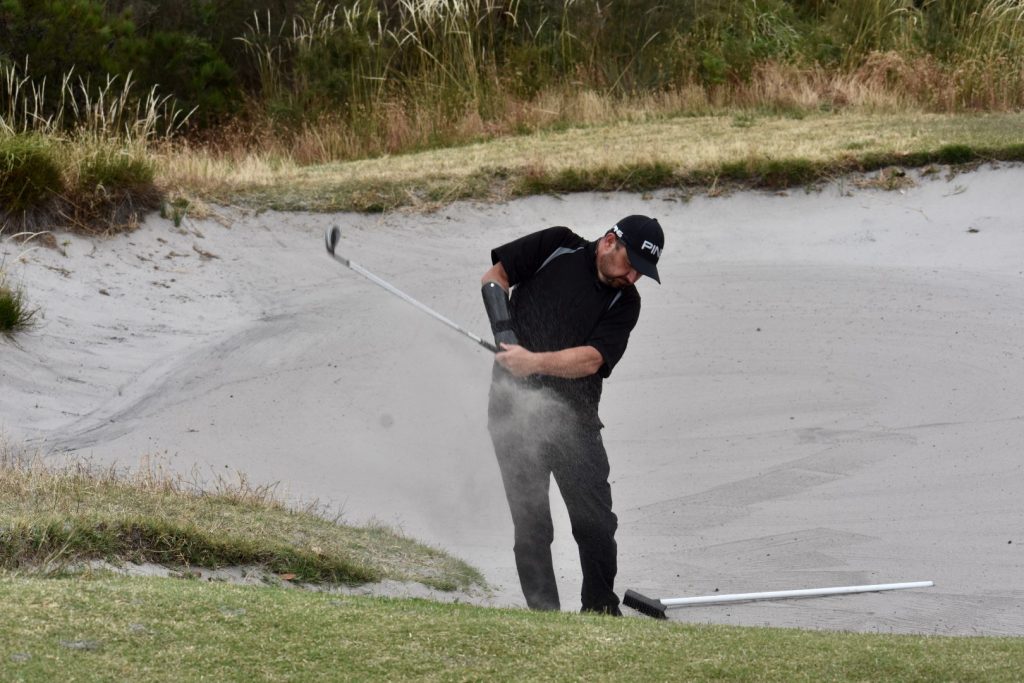 Stephen did not embrace golf for the disabled readily, in fact, had it not been for a gentleman called Ivan at the local driving range Terrey Hills who knew Aussie amputee golf legend, Geoff Nicholas, Stephen might never have played. "Because Ivan was a member at The Lakes he knew that this tournament was on. I didn't know anything about it, and at the time I didn't know any other amputees. I was a bit of a loner and led myself down an able-bodied life at that stage." Ivan kept pushing Stephen to play the event, "I thought, 'disabled people,' I don't want to hang around with them. But at the time I was quite young and quite rude I suppose, so I found myself not really interested, but Ivan kept saying 'you won't get another chance to play at The Lakes' and so, in the end, I thought bugger it I'll go."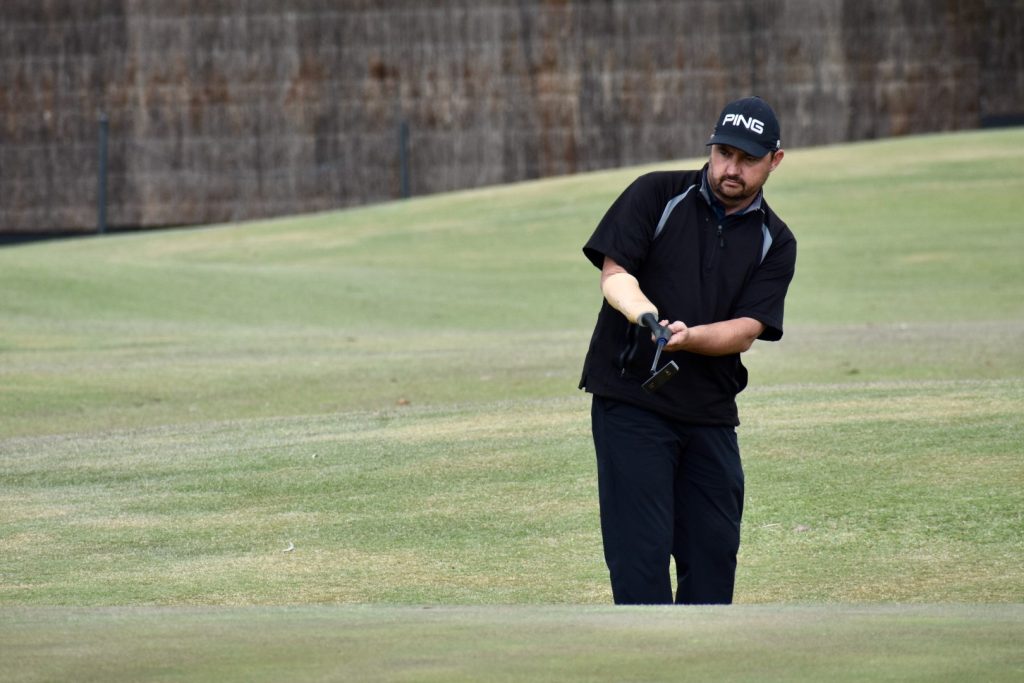 Meeting the amputees for the first time was daunting for Stephen, but from then on his life took another change of direction. Stephen recalls, "We sort of formed a group and set-up Amputee Golf Australia where I was one of the founding members." He was hooked, and along with Geoff and others, they started to see a bigger picture, "We heard that the US was running quite a big tournament in 2004. The Canadian Amputee tournament was before, and so we set a goal to get together every 6-8 weeks and to play a round of golf and to chat golf," not knowing where it would lead them. There were eight or so players in the group, and an idea slowly started to simmer as they played and talked. "The BALASA tournament in England was on at around the same time, and so we ended up playing the British, Canadian and US tournament all in the space of three weeks," says Stephen who also reveals, "We had plans in the background to set-up a tournament of our own in Australia where international players would come along."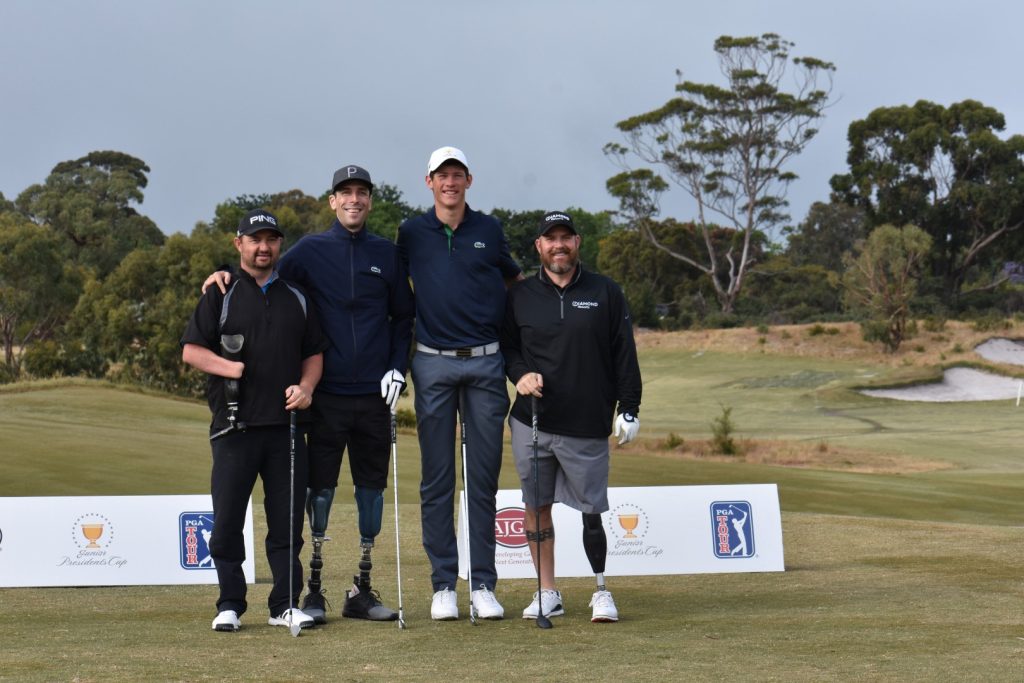 The rest is history as the famous saying goes. Stephen became the president of Amputee Golf Australia and then subsequently the president of Amputee Golf New South Wales, which have followed a similar path. Stephen uses his experiences to help others, understanding all too well that it is quite common for a new amputee to be a little shy, "When I lost my hand you didn't go to physiotherapists. I went to a rehab centre once, but I didn't really get anything out of it."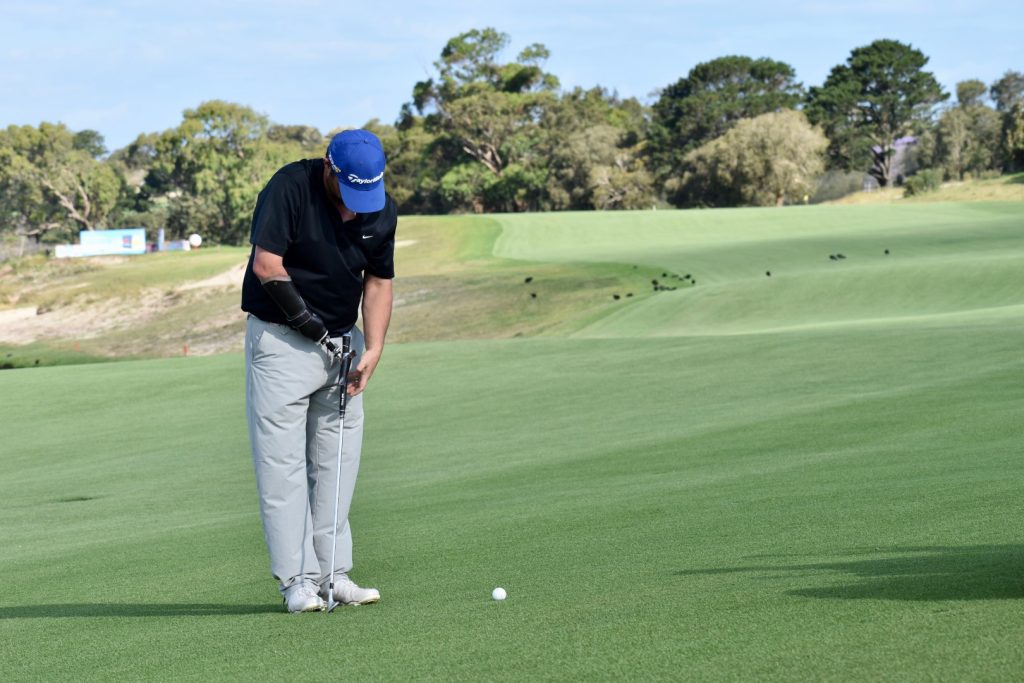 Stephen feels he didn't get the opportunity to sit with people to help him on his way, and it was a little like 'sew them up and then let them get on with it' for hand amputees." Stephen didn't get that initial contact with other amputees or even with someone who knew one, "Here in Amputee Golf Australia if we hear about someone who is an amputee we try to get someone out to see them, say 'G'day mate' and let them know it's not the end of the world."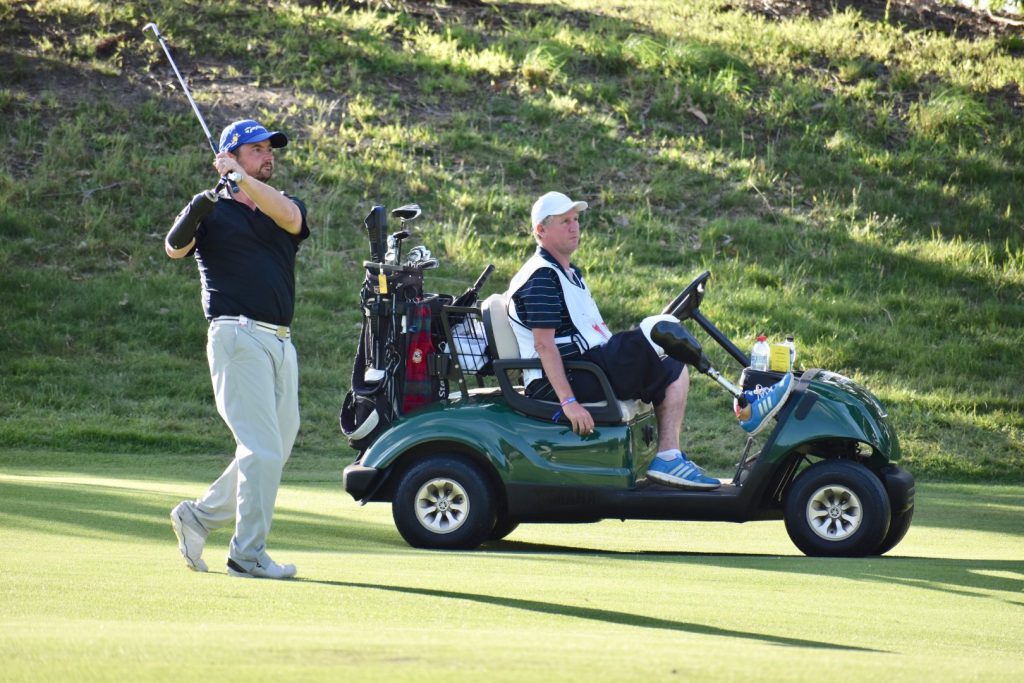 The Australian Government are open to having accessible programmes and facilities available, "When I lost my hand there wasn't much help, Government funding was quite low if any but now we hear ads on the radio for placements in work for disabled people it has changed full circuit; it's more out in the open, you don't seem to see any prejudice against people with disabilities these days. I certainly don't get people staring at me as they did in the early days.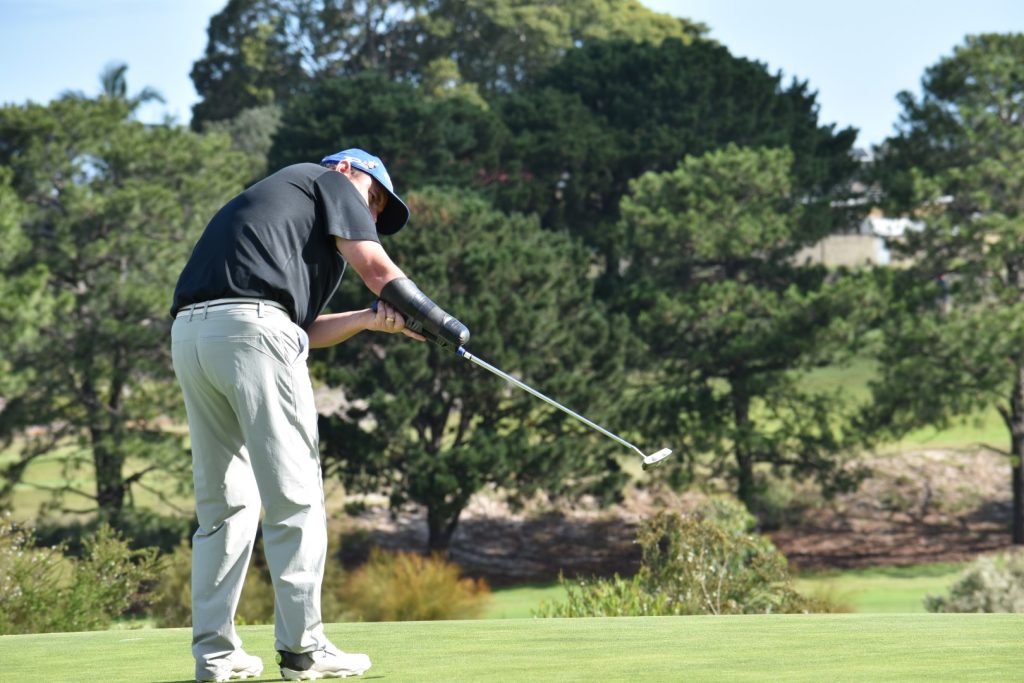 Stephen will have to get used to being watched, but now it's for his golfing ability as he takes on eleven other golfers with a disability over two weeks in Australia. First, on the agenda is the AAAC Championship being played at The Lakes Golf Club in Sydney, inside of the Emirates Australian Open and then again the following week on the PGA Tour World Cup of Golf in Melbourne. Even if his mouth turns to cotton, and his throat gets dry, you can be sure that his head will be clear to deal with whatever is in front of him.
Stephen's Video:
Contact EDGA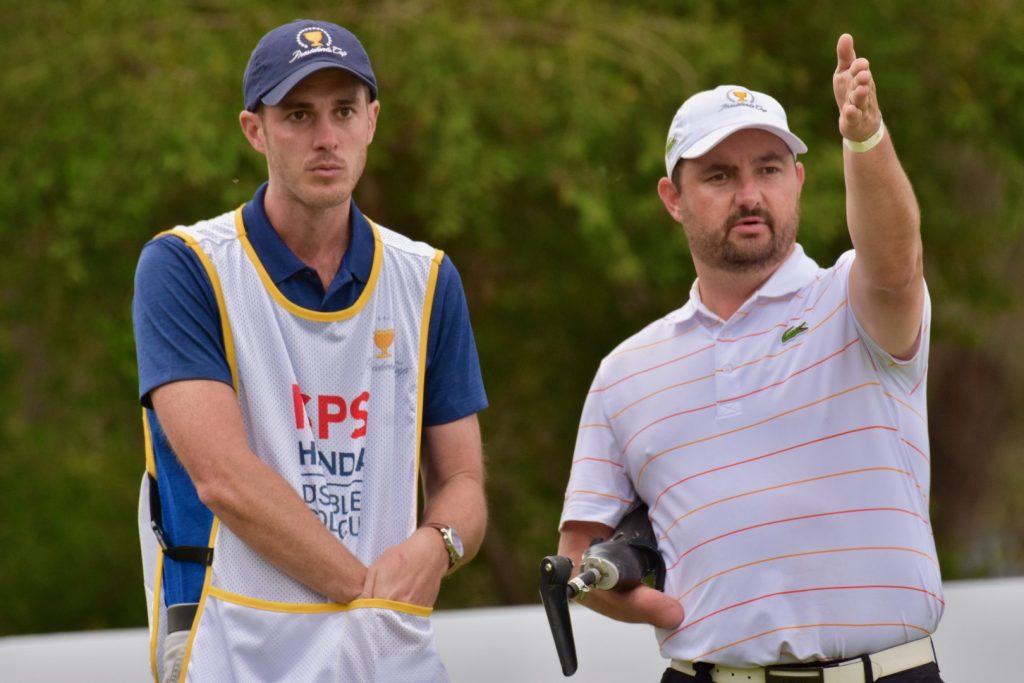 NB: When using any EDGA media, please comply with our copyright conditions