Audio: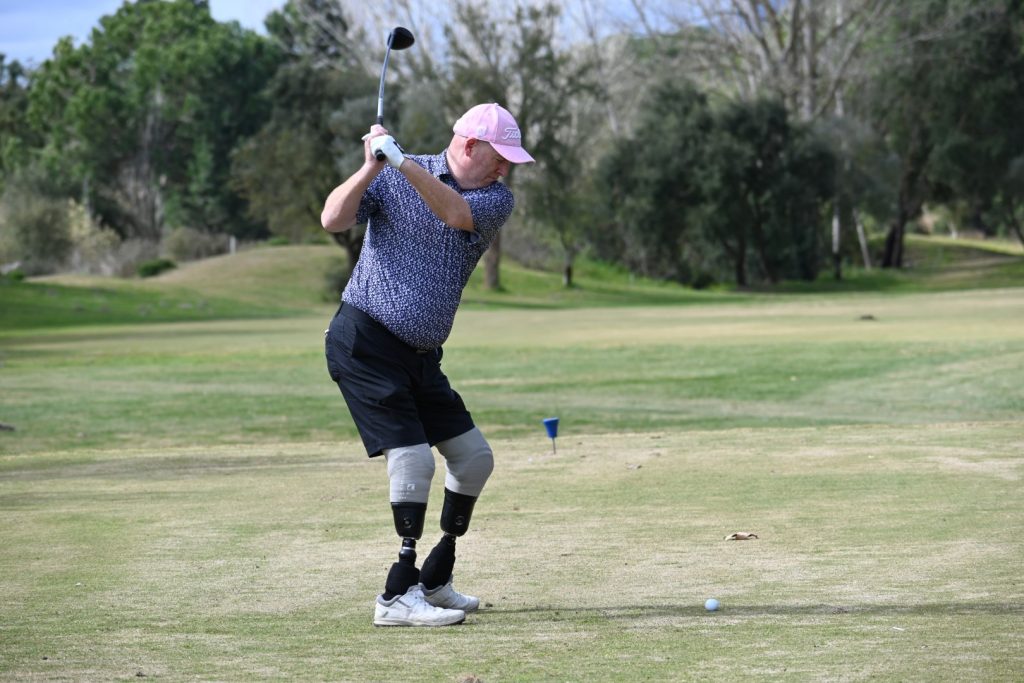 James was super competitive in everything he did, and his father Aidan once said: "If James saw two flies on the wall, he would want to see which one got to the top first." And so it was for almost all the sports that James turned his attention too, which included that most Irish of all games, peil ghaelach or as it is known to the rest of the world Irish football. The game played between two teams of fifteen players is not for the faint-hearted, and many a boy and man have come away from a match with various breaks or dislocations of bones and joints. 
The more serene game of golf, which is one of Ireland's most popular sporting pastimes, came and almost went with just a swish or two of a nine iron says, James, "I broke the glass in the front door," when giving golf a try out in the park just across from his home. He played casual golf for a while, just for fun and eventually represented Dublin in the 'All Ireland Community games in Pitch and Putt when he was fifteen years of age. Golf then took something of a back seat as he focused on the seemingly more intense racket sports, that was until his life, made a dramatic turn.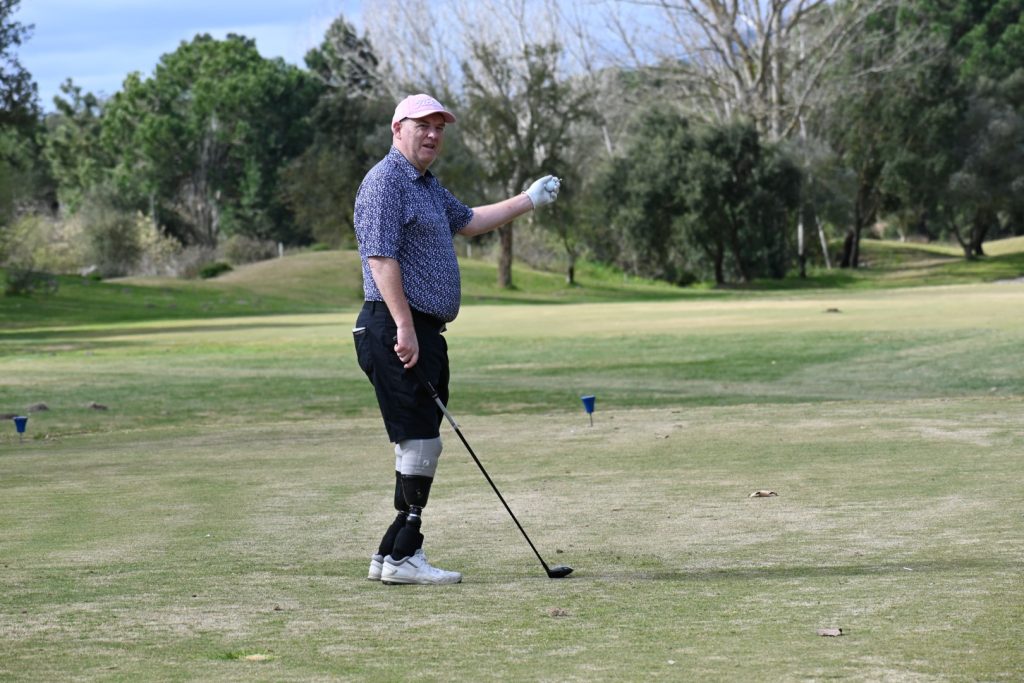 James visited South Africa in the early 2000's and immediately took a liking to the lifestyle which has outdoor living and sports as core ingredients. Just four years later James decided to make his life in Johannesburg amid the bustling metropolis and purple-blue jacaranda trees. It was a time of life when James was active in business, active in life and fully invested in keeping fit. James, as people from South Africa are prone to say, 'is a big unit', and his five times per week training sessions at the local gym made sure that he was in tip-top physical condition. 
The accident which cost James both of his legs happened in an instant and on his way home from the gym. A second or two earlier or later and the combo van that broadsided James in the driver's door may have missed his car altogether, but it didn't, and James took the full force of the collision. James recalls, "I was just entering the highway, I wasn't even on the highway, I was just on the entrance lane…and a few seconds later I was basically smashed, T-Boned, I suppose from the other lane by some taxi guy. He had lost control, and he took me out at high speed in the driver's door and knocked me off the highway."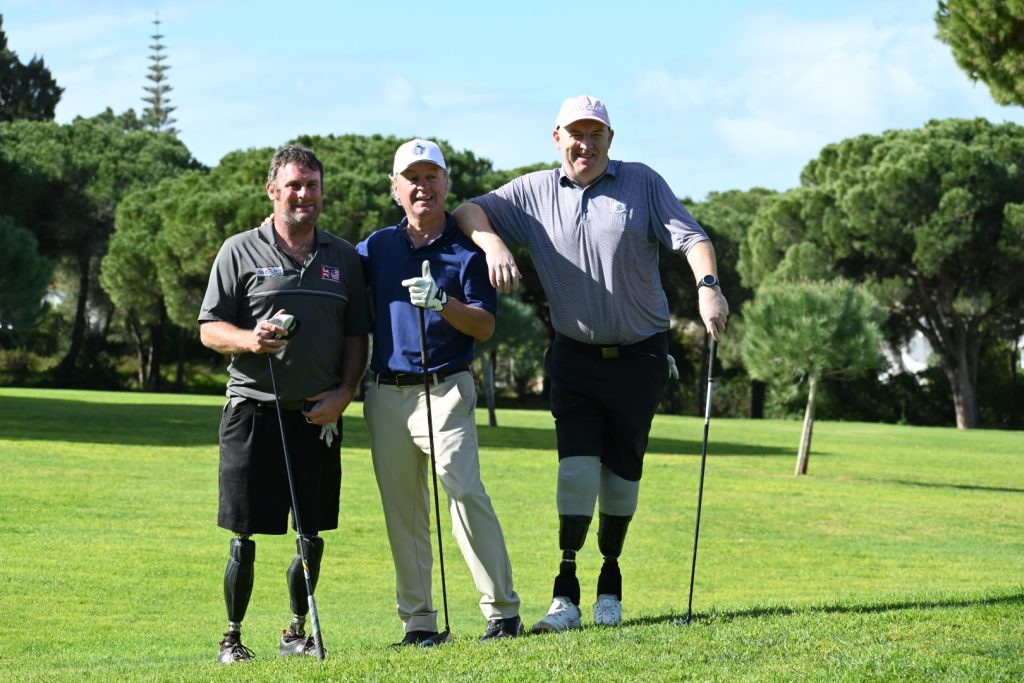 James recalled most of the incident as he was conscious throughout while his car tumbled down a bank and hit a tree, "The tree stopped the car falling into a concrete sleuth and so it could have been a lot worse.
I was very fortunate that I had side airbags which saved my life," says James who continued "I had the windows down and so was able to get up on my elbows and get out, but I genuinely didn't realise that my feet were still in the car, it was that hectic." An off-duty paramedic was by his side in just a few minutes and James credits her with saving his life, "She did what she had to do," but that was just the beginning as he was 'lost' twice on the operating table that night from loss of blood while doctors fought to keep James alive.
Somehow James managed to wake-up the next morning, and the sense of being alive was electric, "I realised within twelve hours that I had lost my legs, but I was so chuffed that I was alive," says James. In the seconds after managing to get out of the car James had reached out to God and prayed for his life, "I was chuffed because I had prayed to God, I had words with him, and he obviously listened and decided that I wasn't good looking enough for his kingdom just yet." 
A quote from the film Shawshank Redemption, in which the character Andy Dufresne proclaims, "I guess it comes down to a simple choice, really. Get busy living or get busy dying," sums up the choice that James had to make during his rehab. James would tell anyone who cared to listen that he was going to walk again which he did, and recognises that he had to a lot of support from others, "I did it through submitting to the wisdom of medical staff and in particular surgeons and physiotherapists."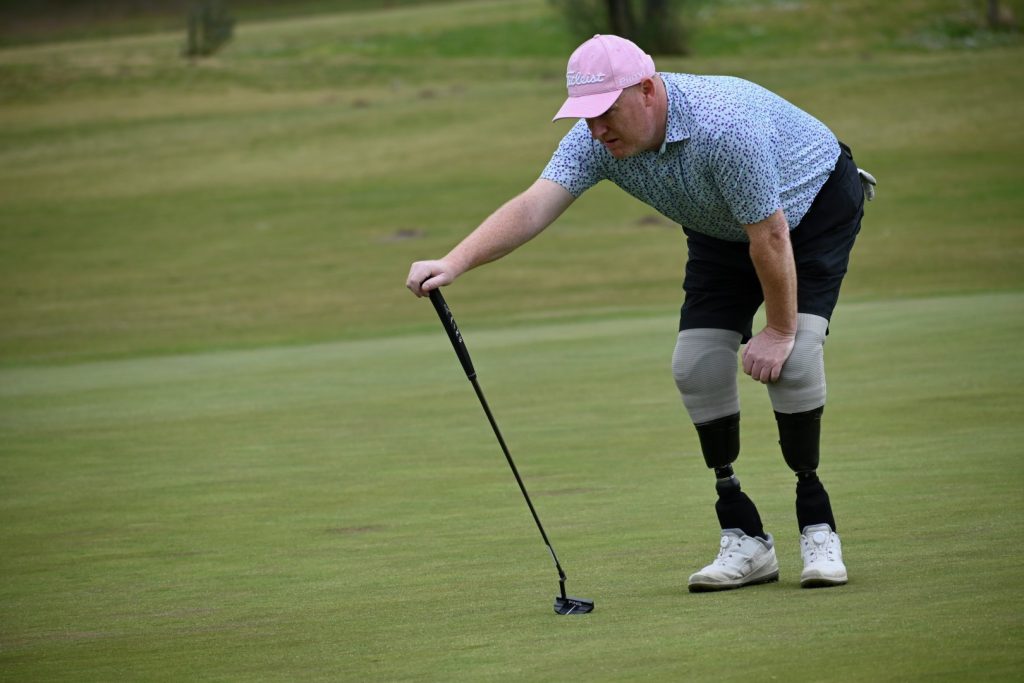 James was in the hospital for seven weeks, had five surgeries under general anaesthetic in the space of 16 days and through it all, he kept a positive attitude, "Everything is possible" became his mantra. His 'glass half full' outlook would be tested time and time again during six weeks of rehabilitation. James genuinely believes that he was fortunate that day in Johannesburg, "I was lucky that it happened when it did, I was lucky that I had a positive attitude, I was lucky that I had good people around me, I was blessed in a lot of ways. I was fit and had the best of private healthcare."    
Just over 14 weeks after the accident, James made good on his promise to walk back into work, but there was still much to do. Life inevitably changes when one has to deal with the aftermath of such an accident. James started to contemplate what his sporting life might look like as a double amputee, "What am I going to do now?"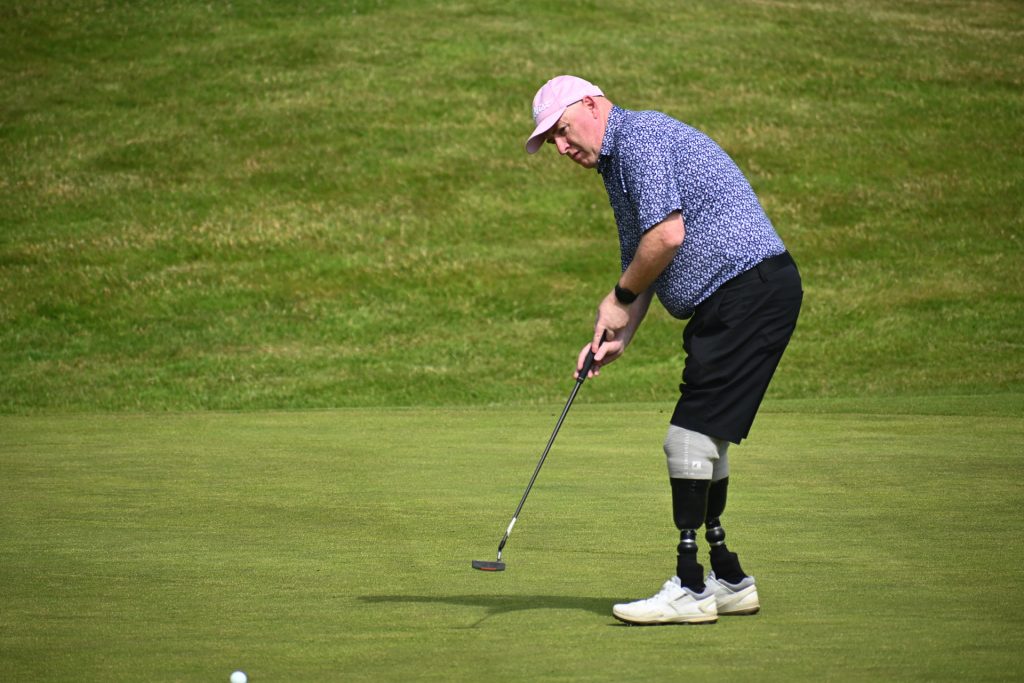 Team sports with his able-bodied buddies were out of the question, as he had chosen the path of walking again. Ironically for some people who do not have the option to walk, the range of sports available is broader, wheelchair basketball, rugby, football and athletics are all options, but for James by choosing to walk he limited his options. It was then that he thought that golf could be a good option. 
James remembers his first foray to the golf course 9 months after the accident, "I'm pretty sure that I broke 80 for nine holes but I parred two of the par threes, and I thought right that's it I'm going to play this game again." James recalls some of the good rounds were when playing with his friends, sharing jokes and having a big smile on his face. For a time he tried too hard and just didn't want to play golf, the enjoyment had gone.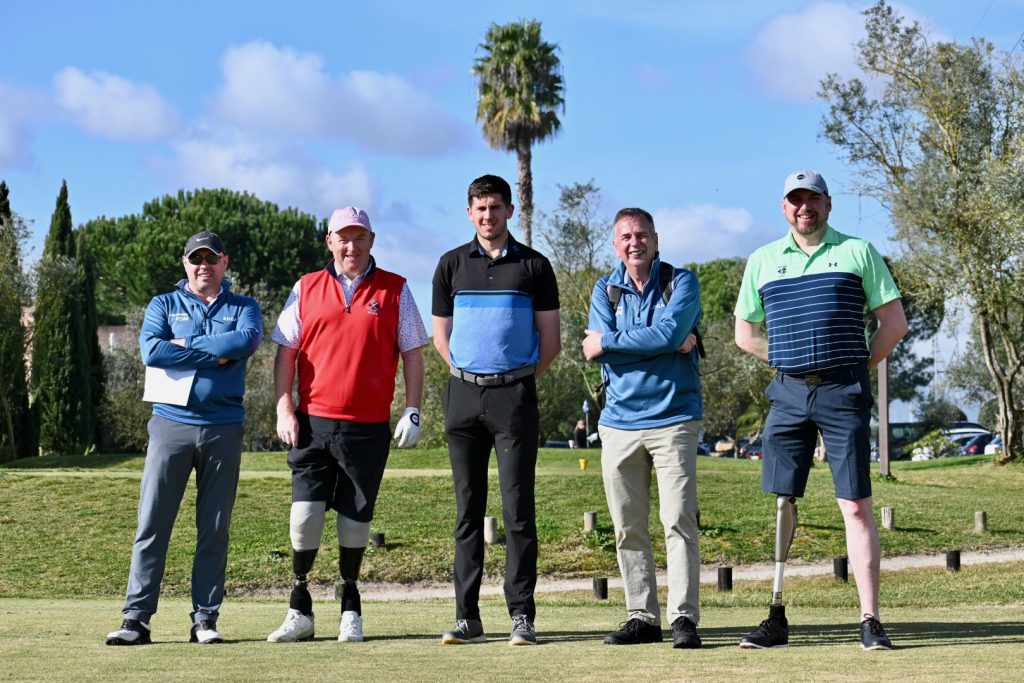 "Golf is about adapting, adjusting, being flexible, accepting what you have, playing to your strengths all of that good stuff," says James. Golf has taught him that you don't have to be able-bodied to be able to play. "It's a level playing field. Golf has taught me the bad things about me, when I get short-tempered when I lose my composure. It teaches you things about yourself and about life as well, but it also teaches you the good things, to applaud others when they do well, that you can be gracious so it mirrors life and your character."   
Having realised how fortunate he was with the best of healthcare, James founded the Breaking Barriers Charitable Trust. This trust makes a difference in one young girl's life. "The people that helped me set-up the trust in the first place have really taken over ownership of the trust and kept it going strong.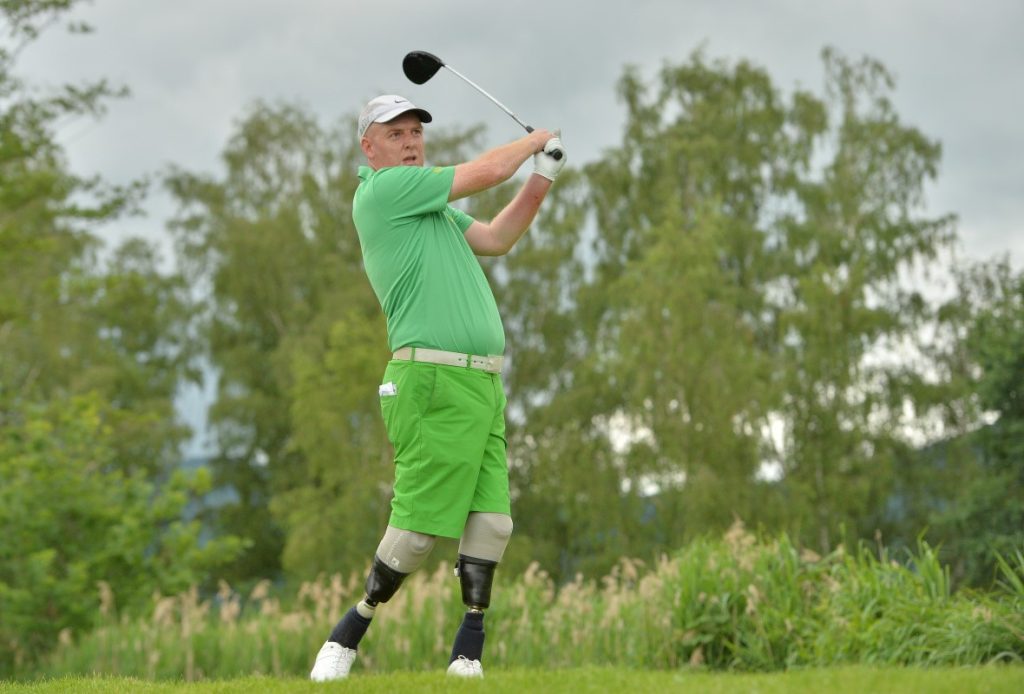 The trust has an annual golf day at the Wanderers golf club in Johannesburg where the funds raised go to the upkeep of prosthesis for a young girl who is a double amputee. The trust and rehabilitation centre have both helped James to realise just how lucky he was as he saw what other people have had to go through.
"Golf has been a saviour for me in a lot of ways, I think that if I didn't have golf and just was doing gym, who knows how it would have all turned out. I have met some brilliant people all around the world and listened to their stories and built friendships."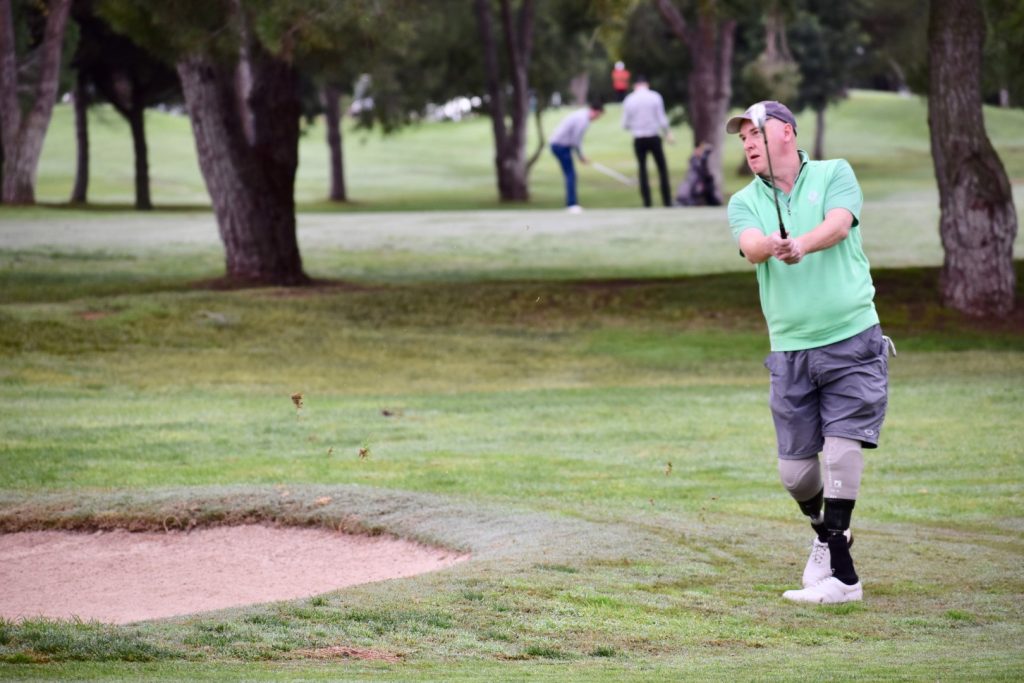 James is inspired by a devotion written by the poet John Donne almost four hundred years ago, in which he states, 'No man is an Island'. "I believe that 100% because there is no way that I would have been able to do or achieve what I have if I had been on my own. I submitted to the wisdom and care of other people. I had my girlfriend and good friends around me, I had good work colleagues around me, and of course, I had a very strong family bond. I was selfish in a lot of ways, I was preoccupied, I was on a journey, and I was going to conquer this. You have to have the right people around you." 
Golf is frequently called a selfish game, but for James, it has given him back a sense of community from which he realises that his choices not only affect him but also others. John Donne would have no doubt been proud that his pithy quotation, which recognises that man is a social being, that no one is self-sufficient and everyone relies on another for survival has struck a chord with James. 
Contact EDGA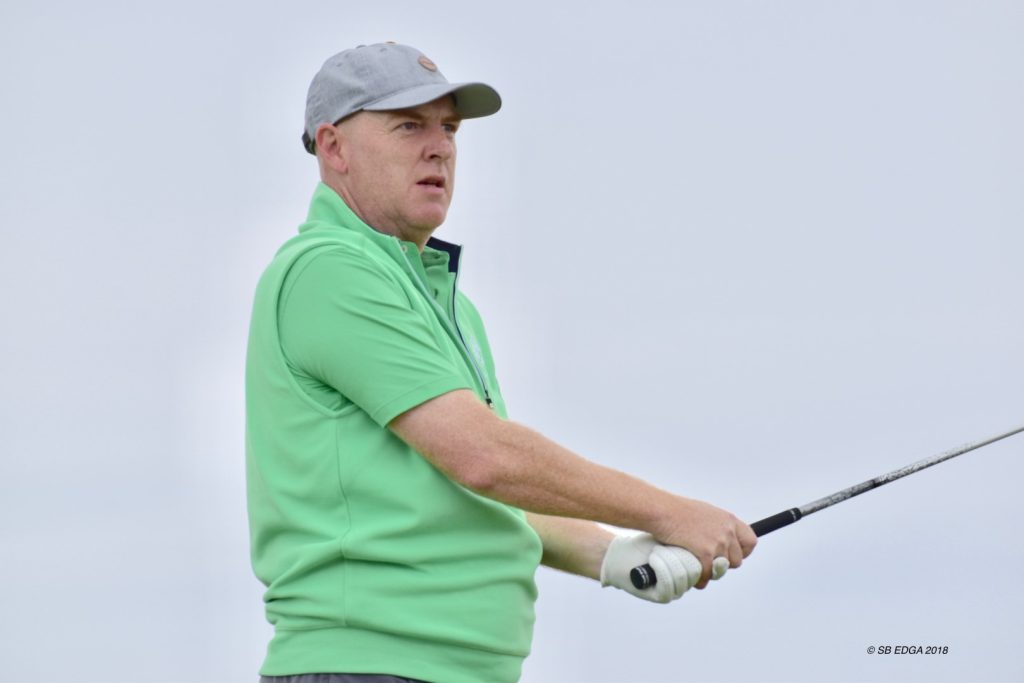 NB: When using any EDGA media, please comply with our copyright conditions