Audio: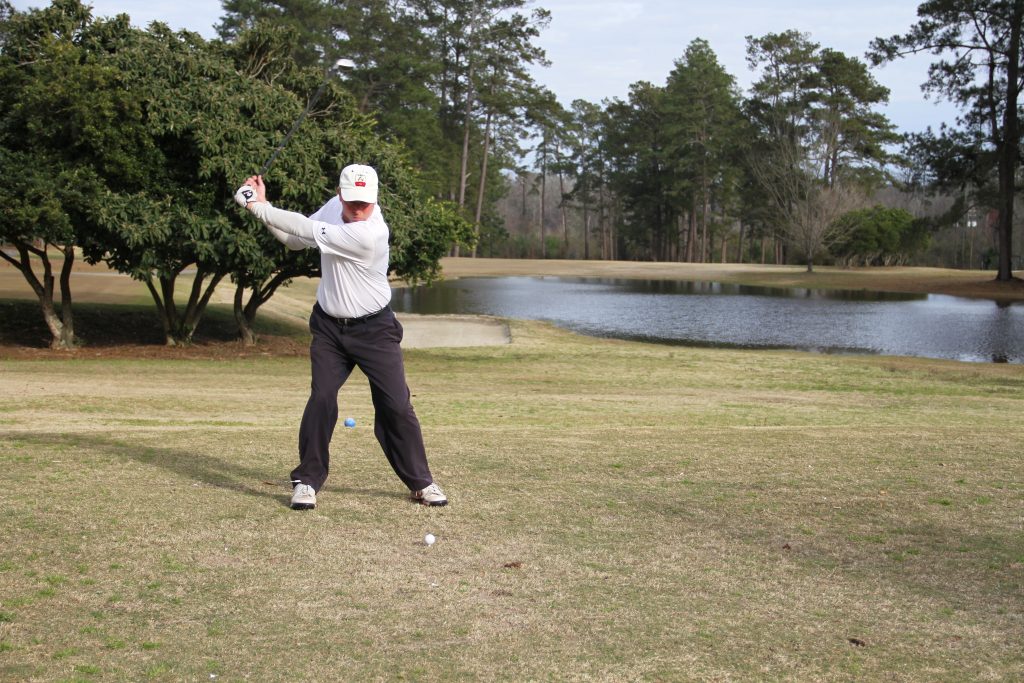 To understand why someone would spend thousands of hours, writing hundreds of articles, we first have to get a sense of what it is that has got under their skin and why sharing their thoughts and observations is important.
Perhaps it is too simple to suggest that Rich O'Brien likes to help people, maybe committing his thoughts to paper is, in a way, therapeutic? In any case, Rich has produced a body of work related to overcoming injury, illness and challenges. He says that he was always good with words, but on the 25th of September 2008 at 5.27pm all that changed, and his vocabulary reduced dramatically to zero words.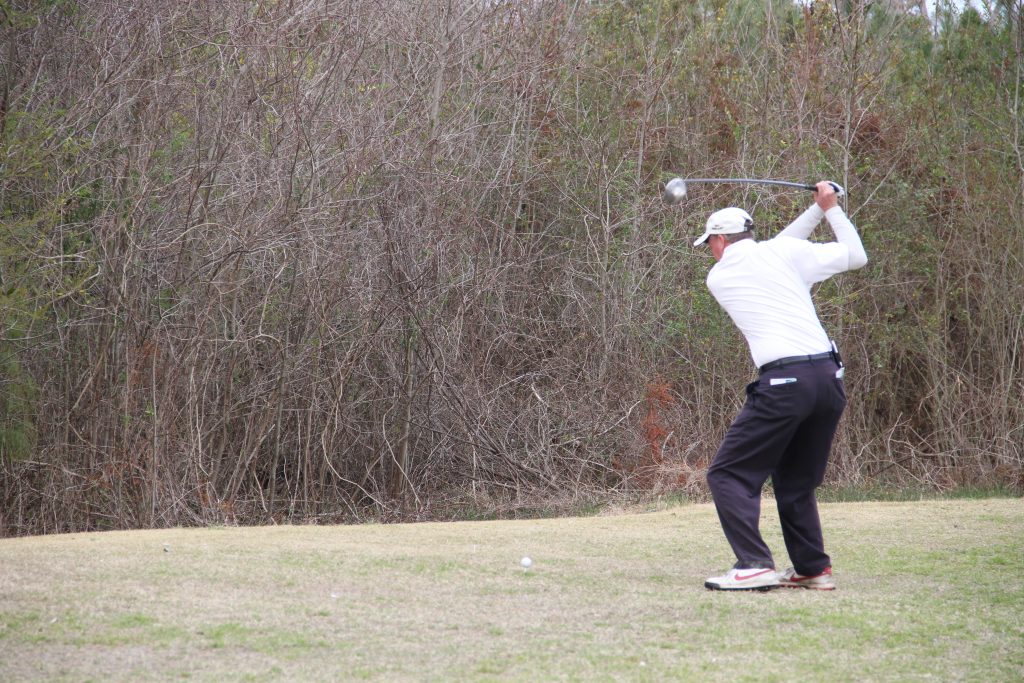 Learning to speak again was just one of many challenges that Rich had to face after he fell from a buggy. Rich remembers that "It was a member-guest event at Kiawah Island it had been raining and we had played 27 holes after a shotgun start." The driver who was following the path had turned the cart hard left, but Rich went hard right and fell out of the buggy. His body crashed into the concrete cart path, tearing up his shoulder which would have been bad enough, but when his neck hit a seemingly insignificant two-inch high curbing stone, that's when the real damage was done. Two breaks in his back and two in his neck, fractures in four places on his skull, damage to his brain and an epidural haematoma causing seizures, was the result of his fall.
Thankfully an Emergency Medical Technician, (EMT) for short was quickly on hand to get Rich breathing again and to put him in an induced coma. Paul Tumminia, the EMT, literally saved the life of Rich, and unwittingly set in motion a chain of actions that saw his patient come back to life, regain his health, and hone his passion for helping others.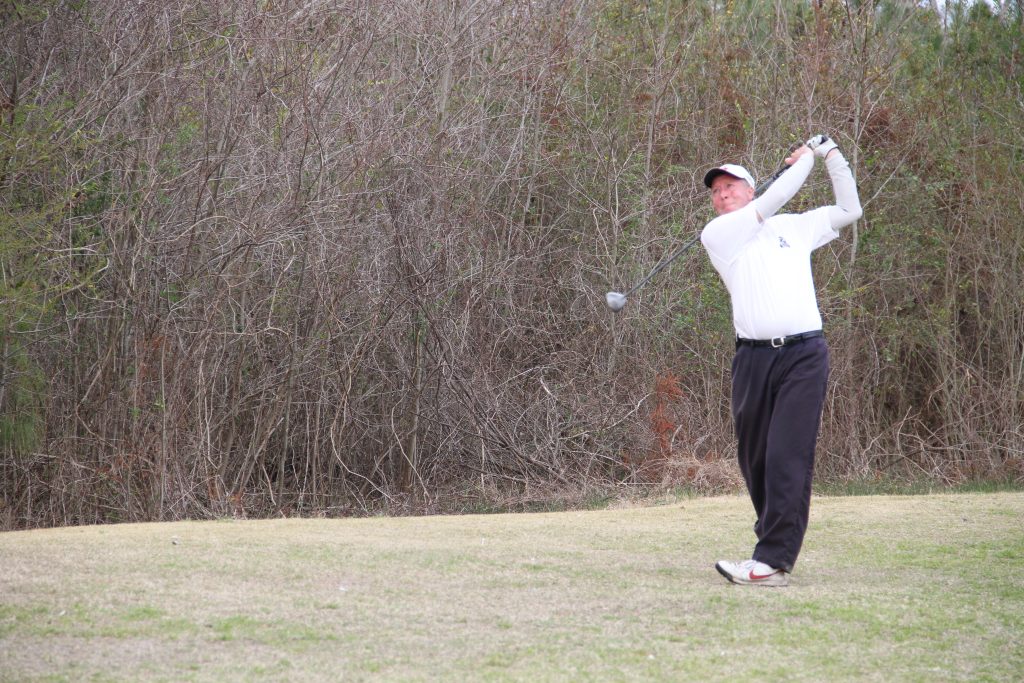 One short year later, on the 25th of September 2009 and every year since, Rich celebrates twelve long hard months of physical and mental rehabilitation, 365 days of pushing himself just a little bit past his pain threshold, and development of his vocabulary, one word at a time. Typically Rich would wake-up at five o'clock in the morning in searing pain, and to reduce the chronic inflammation, he would take the prescribed pain meds, go to a hot tub, take hot and cold showers, dress and then walk for an hour. At first, it was sixty yards, but with each step, Rich gained more strength. He found that strenuous exercise produces endorphins which become a natural form of pain relief, giving him at least some hours away from the heavy medication. "The pain medication basically shut me down," says Rich "It blocked my memories, I had to write everything down otherwise it would be gone in just a few minutes."
Memory was at the forefront of his mind, but these recollections were not of the positive kind. "Four or five times per day I was getting flashbacks and recurring nightmares." Post Traumatic Stress Disorder is more commonly associated with military personnel or first responders, such as the emergency services, and yet anyone who is exposed to a dramatic event is susceptible.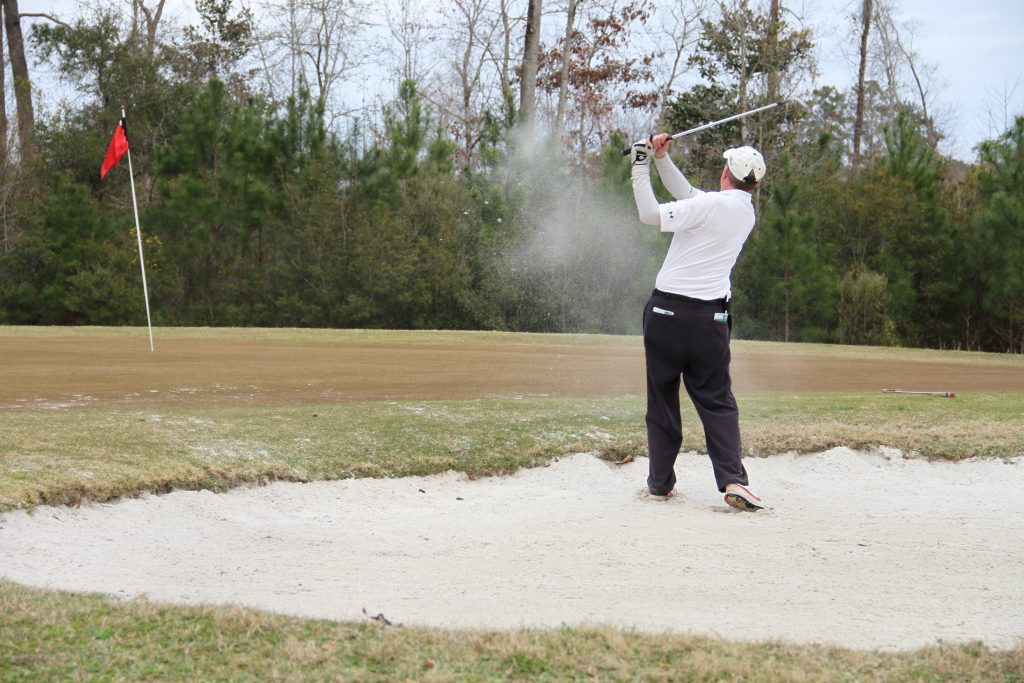 "Indecisiveness, depression, anxiety and escapism are all common behaviour traits for those with PTSD," explains Rich who also says "I will always have PTSD, you can mitigate or minimise the effects of it but it can be triggered by a smell, sound, or a place. Anxiety then becomes fear. Rich describes the anxiety he experiences from time to time as being, "Mine was waking up paralysed, not able to move from the neck down, not being able to speak because that was how I was when I woke up from the coma on September 29th. In PTSD the way the brain is organised is changed, and these changes are indelibly printed on my brain."
"Overcoming injuries takes a lot of determination, you just have to be focussed, you have to have a game plan". Rich did have a plan, to walk a thousand miles and to play golf. "Inherently I think I knew that golf was a good form of therapy," he says. As he approached his thousand miles, Rich could start to imagine what those last few steps might look like. A man of faith, Rich called up pastor Brian and invited him to play some holes at the local golf course, Summerville Country Club. At 5.27PM on September the 25th 2009, Rich completed his thousand miles on the 9th green and together with Brian shared a prayer of thanksgiving.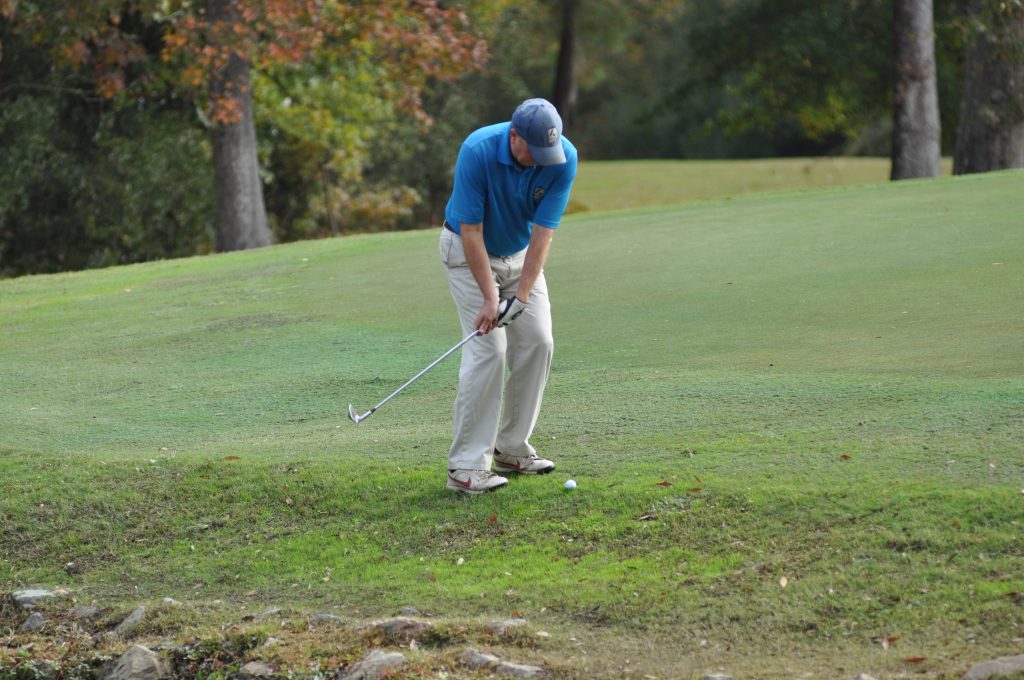 To understand where Rich O'Brien got the strength of mind to deal with his challenge, we have to backtrack all the way to 1965. Born in Syracuse New York, Rich had been introduced to golf by his uncle Howie while visiting Pittsburgh, Pennsylvania. Howie Alexander was an avid golfer who instilled a passion for the game in his nephew when just twelve years of age. Desire without opportunity often leads to frustration, but for Rich, there was no such problem, as the backyard of his family home was an acre and half with another three acres attached. It was here that Rich not only stayed out of trouble but honed his skills to hit a golf ball. Mostly self-taught, Rich became a good player reaching a handicap of two. What he lacked in coaching during those years was just about to change.   
With a passion that knew no bounds, Rich continued to develop his game alone, reaching a plus handicap for the first time and not surprisingly golf was a central theme in his life. Seven  coaches in seven years as Rich went through high school offered him the opportunity to witness different coaching styles and philosophies up close. "With so many coaches it was frustrating, but as a senior there were three players that could coach and make all the decisions. The principle of the school, became our mentor as he let us organise what we needed to get done. So basically I got my feet wet coaching as a high school senior."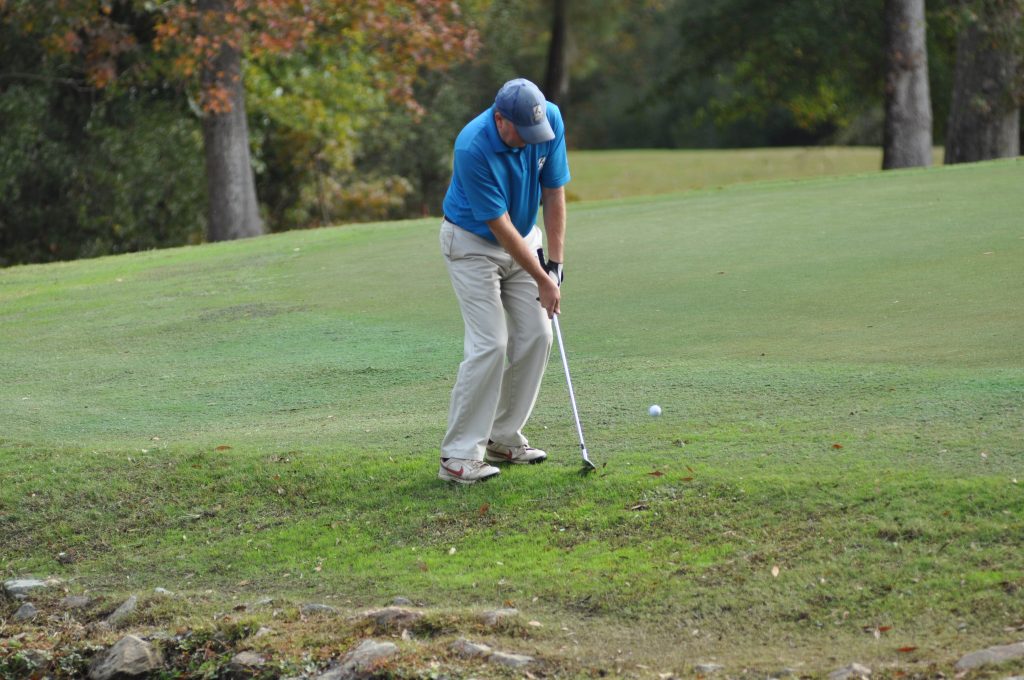 The next step along the well-worn path for most aspiring golf professionals stateside is to enter the well-established college golf system, and Rich took a confident step into the University of Miami in 1984. It is well known that there is always a 'bigger dog', and in college golf, this exposed swiftly and at times dramatically. Although Rich played on the team he never really made it as a player, but it was his study of sports psychology and exercise sciences, which he thought would give him a slight edge against his opponents, that was the game changer.
Hall of fame college coach Norm Parsons was his coach at the University of Miami, and it was he who lit the coaching fire in Rich. If Norm started the fire, then it was another Hall of Fame college coach, Chuck Winship, who poured fuel on it, by appointing Rich as his assistant coach. The mentoring he received helped Rich to learn the key points of college coaching so that he was prepared for his first foray into a head coaching job at Barry University.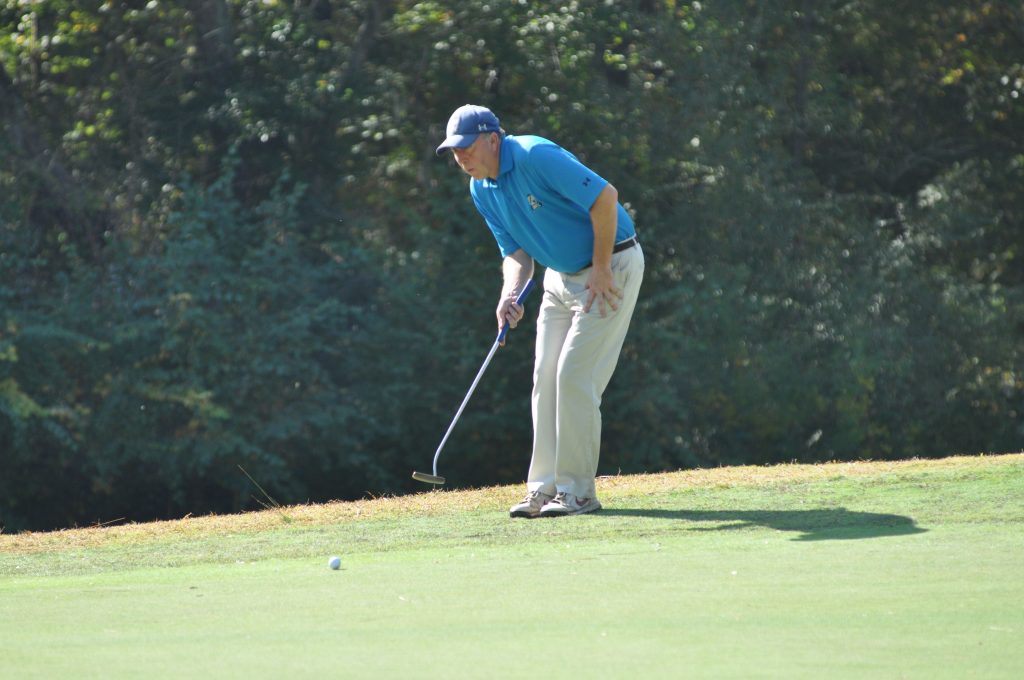 Dr Dick Coop and Dr Bob Rotella were leading the trend of applied sports psychology in golf, and it was the audiobooks of Bob that would have a lasting effect on Rich and his college team. "Some of Bob's materials are like getting mentoring or life coaching for people who would not normally go to counselling, but because it was in a golf setting it was more acceptable. One of Bob's real gifts is the way he gets people to apply the knowledge on the golf course," says the committed disciple that Rich was fast becoming. He could see how sports psychology was not only helping people on the golf course but also in their lives but at this stage in his life, there was no outlet. This was still to come and would be evident after the events 25th of September 2008.
"Golf can help rebuild life skills for all individuals," says the man who should know from personal experience. Rich recognises the lack of understanding that surrounds mental illness, "The stigma is real PTSD is an unseen injury." Nevertheless, it is real and it is estimated that up to 70% of all disabilities are unseen. Rich has learned that he is mentally tough, and does not have the word 'quit' in his new vocabulary, which he uses to great effect in his writing. The Golf Therapy forum which he set-up is designed to help individuals with injuries, illness or challenges. "We can be a magnet of positivity or negativity" pronounces Rich, who explains that it has become his compelling habit to tell other people's stories of overcoming challenges.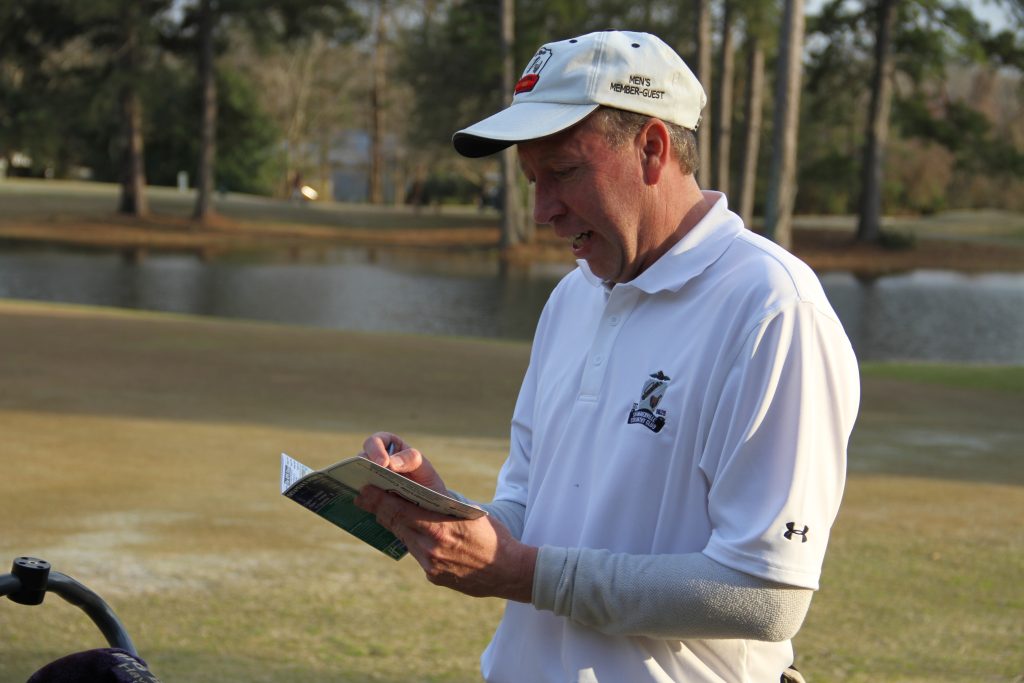 His proclamation that "We can use recreation and other activities such as golf, to re-integrate people in to society," are not mere words, but rather a belief formed by years of helping people such as Traumatic Brain Injury survivor Fred Gutierrez, who Rich has written about extensively in his book 'Half Paralysed – Twice Strong' and through his never-ending search to answer those questions he himself has had to answer.
5.27PM on September the 25th in 2008 was without question a defining moment for Rich O'Brien. It is a date that has been carved in deep letters on his mind, but crucially Rich has turned a negative event into a positive future which he spends spreading the word. The final characters of this story have to belong to the man of words, " It can be the greatest PR campaign for golf if we truly embrace all golfers," – Rich O'Brien.
Contact Rich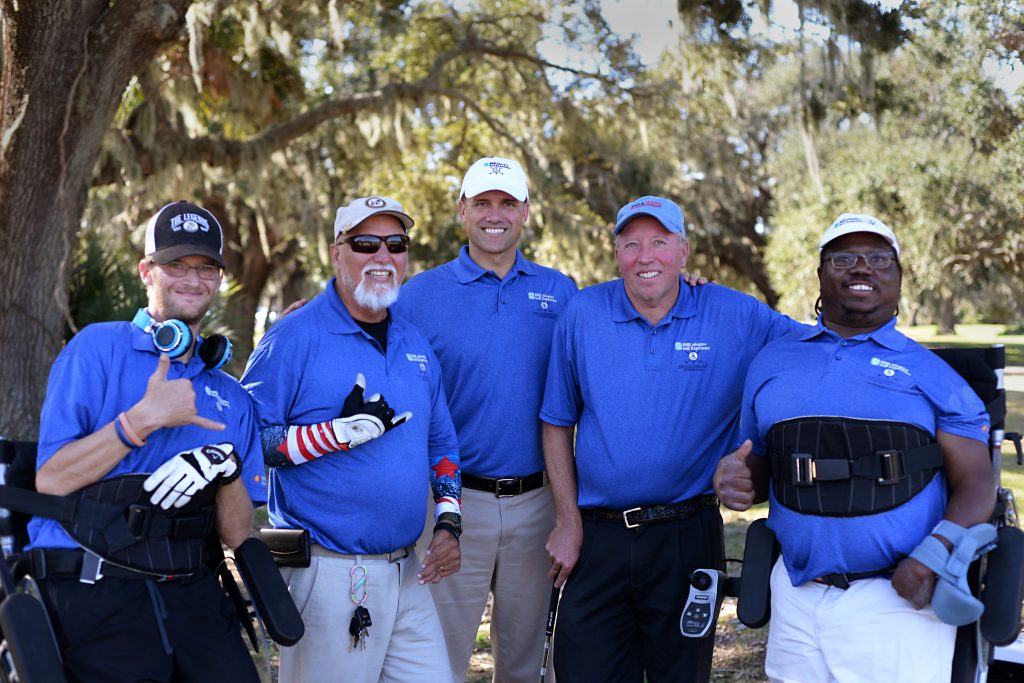 LinkedIn  Facebook – Golf therapy
NB: When using any EDGA media, please comply with our copyright conditions