Audio: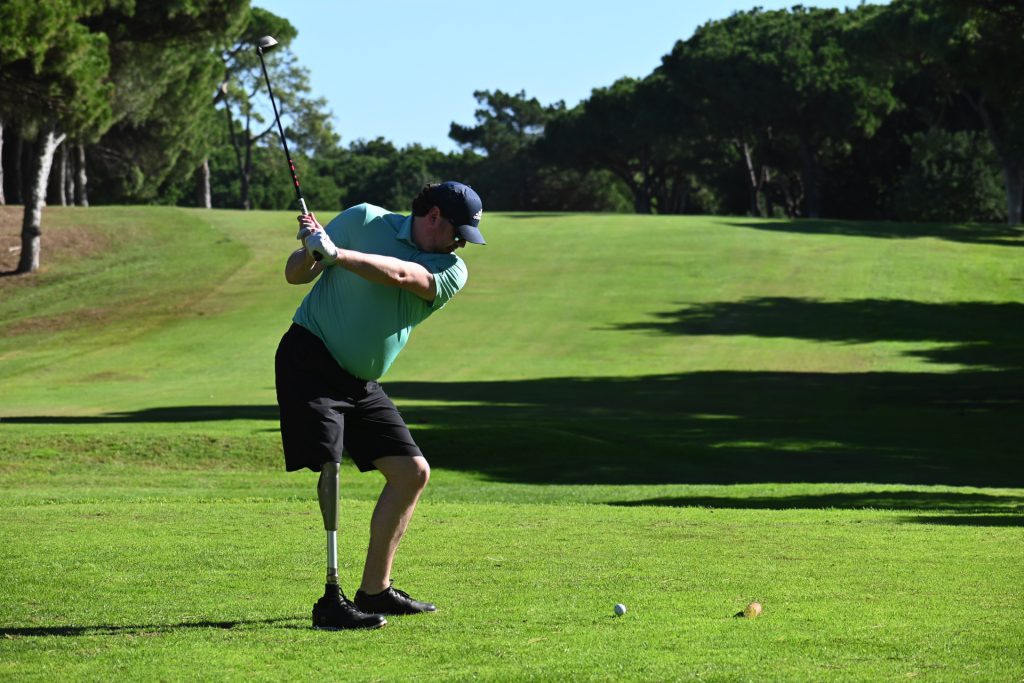 "That's the thing about a motorbike," says Gareth McNeilly, "You just put the helmet on and see where the bike takes you." It seems that Gareth accepts life as it comes, he describes himself as being a 'happy go lucky youngster' but with high standards and expectations. It is just as well that Gareth can go with the flow and keep things in perspective as one day when only twenty-eight years of age his life took an unexpected turn that would put many people into a spin.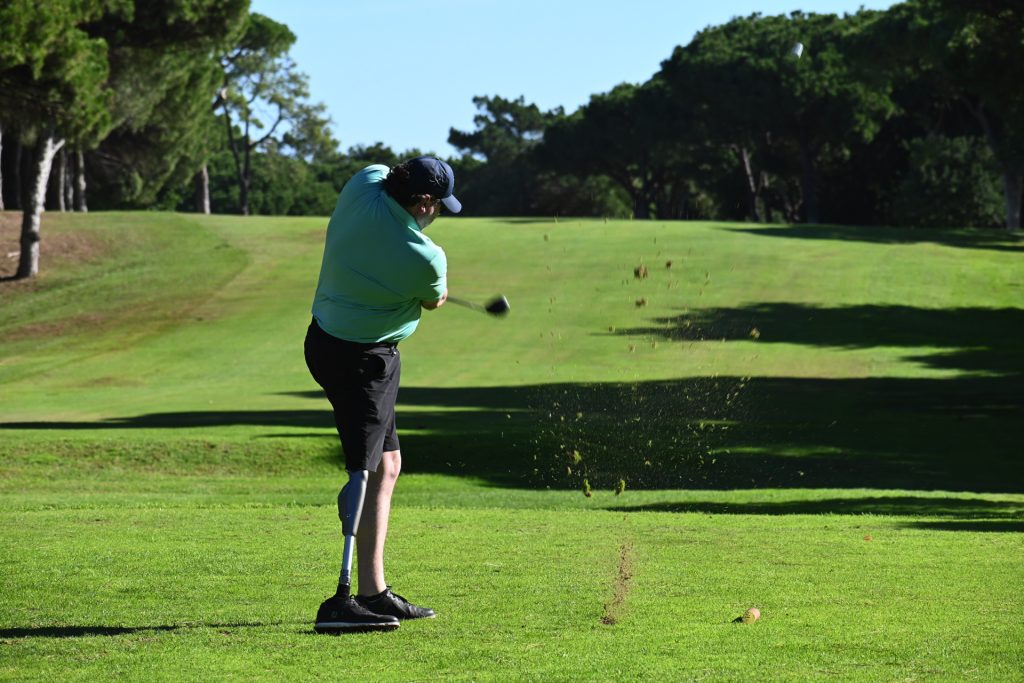 In a golf-loving nation where the percentage of golfers in the population is one of the highest in the world, surprisingly none of Gareth's family played. It was his mothers cousin, who Gareth affectionately calls aunt Sheila, who first introduced him to the game when she gifted him a nine iron and a putter when he was only seven years of age. As most lads do, they use their imagination, and the field at the back of his house 20 minutes north of Belfast became his golf course. He and his friends would dig a hole in the ground, put a stick in it and play from one side of the field to the other. They imagined their own course and would play there for hours.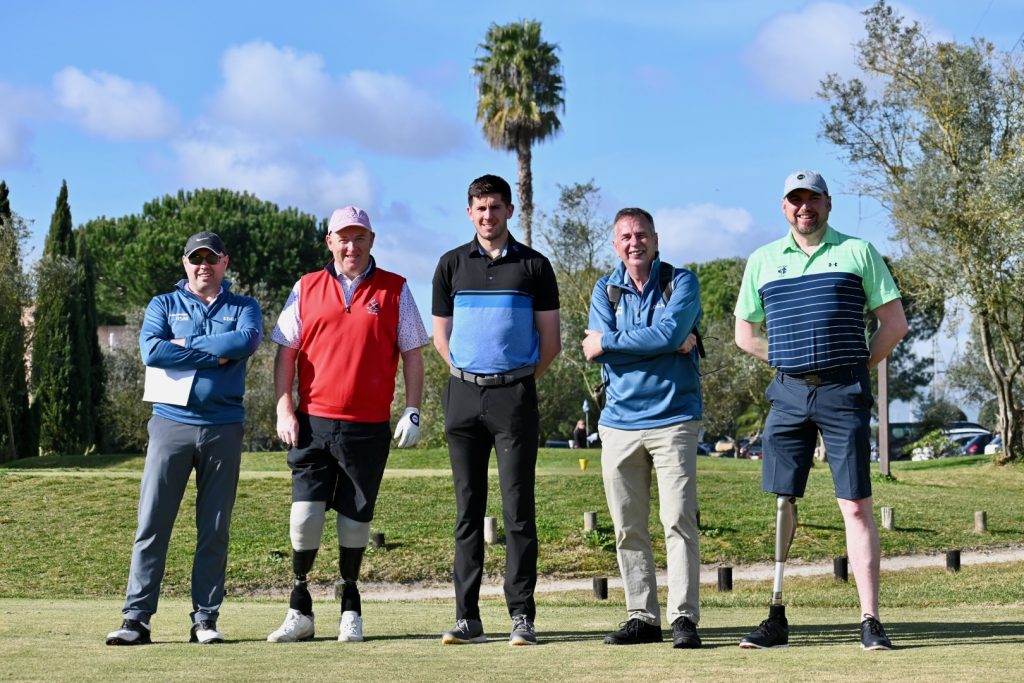 The local club Massereene was where he first got a taste of real golf, and it was not long before he had got the enthusiasm to play more. By 15 years of age, he had joined the club, where a thriving junior section was gathering every day in the holidays and playing together. "There was a real buzz about the place," says Gareth and with fifty or more lads and lasses enjoying golf, it was an inspiring place to be.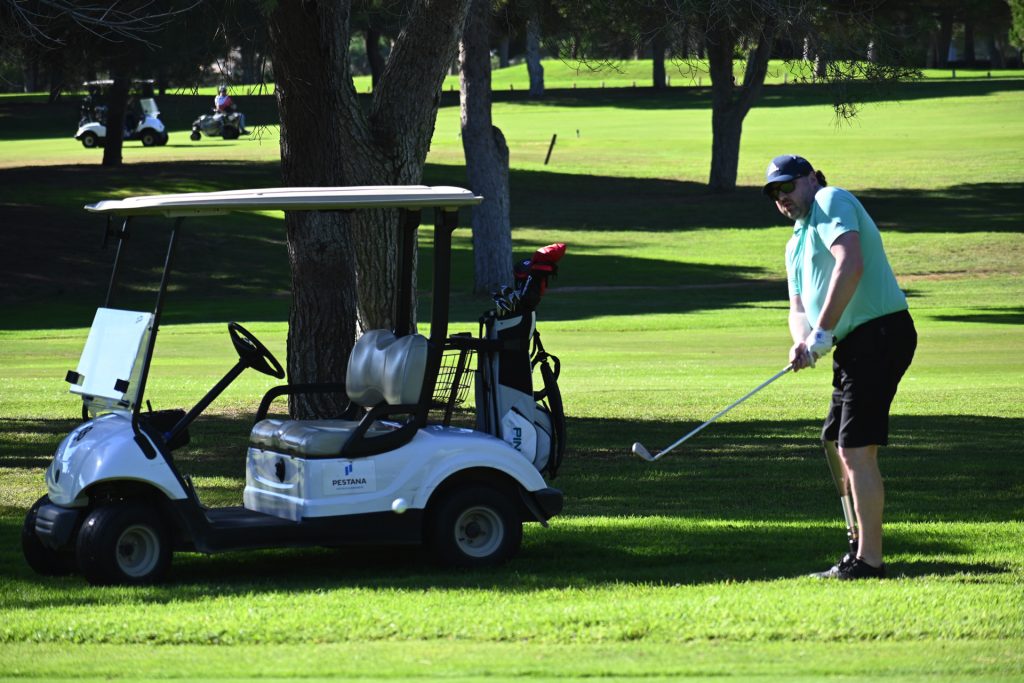 Lads grow into men, and the next part of Gareth's journey was when he left Northern Ireland to go to Scotland and the University of Stirling to study marketing. Gareth had moved from one golf mad country to another, and much to his delight he found that the university had its own par three golf course in the grounds, where he could play almost every evening after lectures. After graduating Gareth elected to start his career in Scotland, before eventually returning to Ireland to take on a role with a car hire company.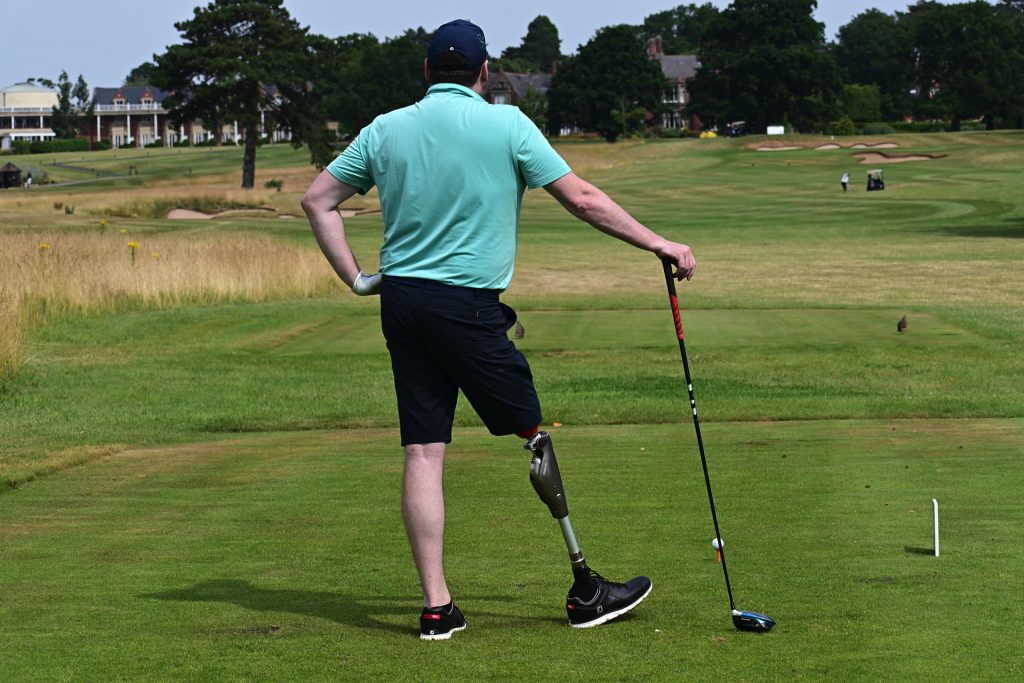 It was one weekend back in Ireland when he and three mates had put on their helmets and gone for a ride when life changed for Gareth. Ask any motorcyclist about the machine that they sit on and they will tell you that they respect the power it is capable of. Gareth was perched on top of a Suzuki GSXR 600 sports bike capable of 0-100 miles per hour in just five seconds, and fully understood the raw acceleration that his machine was capable of. A few seconds later with the throttle jammed open, and as his front wheel lifted, he knew he was in trouble, and so had no choice but to "abandon ship," as he puts it.
That decision could well have saved his life but cost him a leg. A metal railing stopped Gareth's body smashing into a wall, which he says was, "my first blessing," but soon he realised that the bottom of his leg was still in the boot which was no longer connected to the rest of his body. The second and third blessings came quickly as one of his mates Mark Gaul used a belt to create a tourniquet which slowed the bleeding until a first aider was able to stabilise the situation.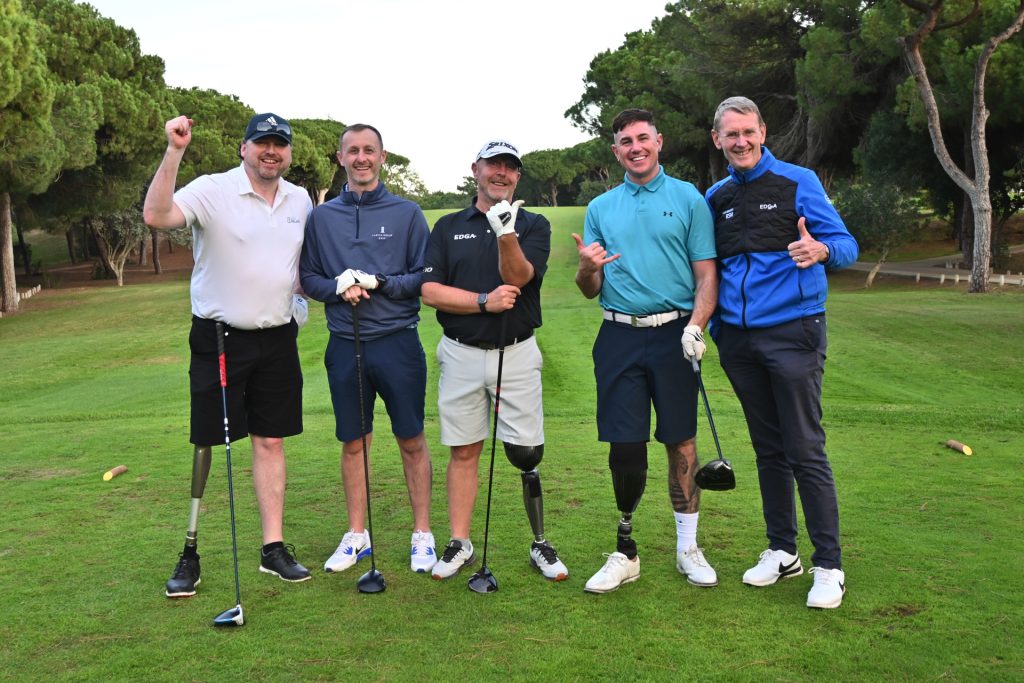 On reaching the hospital the surgeon, Mr Ian Brown assessed the situation and realising that Gareth had also shattered his knee, and broken bones in his thigh, he advised that an above knee amputation was necessary, stating that it would be the only operation he would need if all went well. Sure enough, the surgeon was right in his assessment, and so the process of recovery started.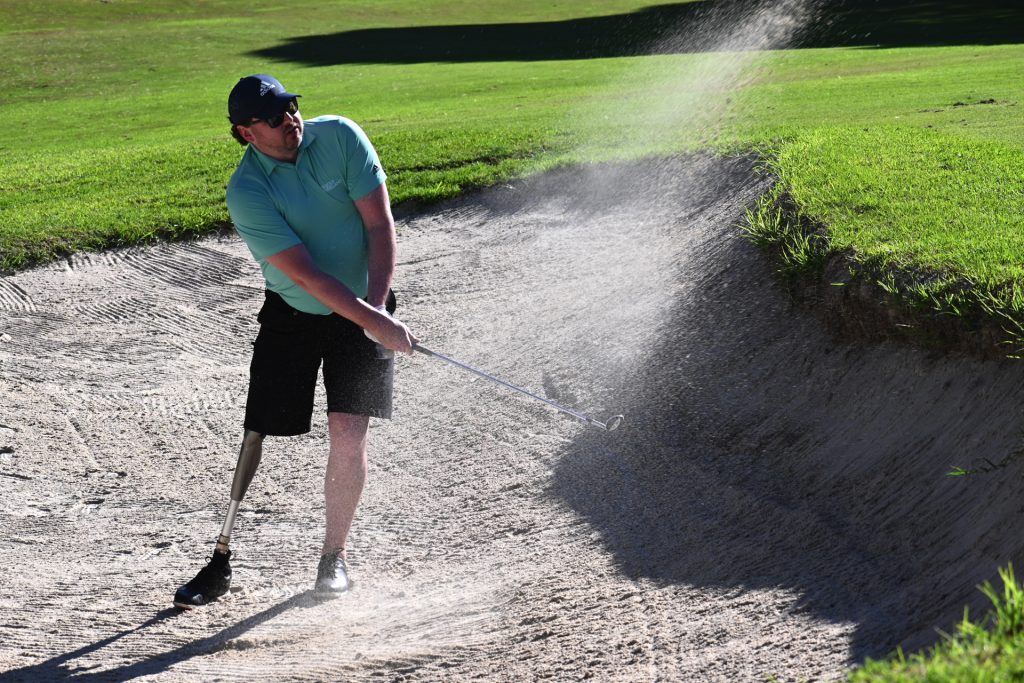 A month in hospital and ten weeks of rehabilitation and he was walking again. Gareth makes it sound simple, a matter of fact almost, but surely there must have been more to it? Gareth says "I was lucky, and I know it. The day after my accident two bothers from the local town had an accident and were killed, it brought it home to me that I could have been dead or a lot worse off than I was."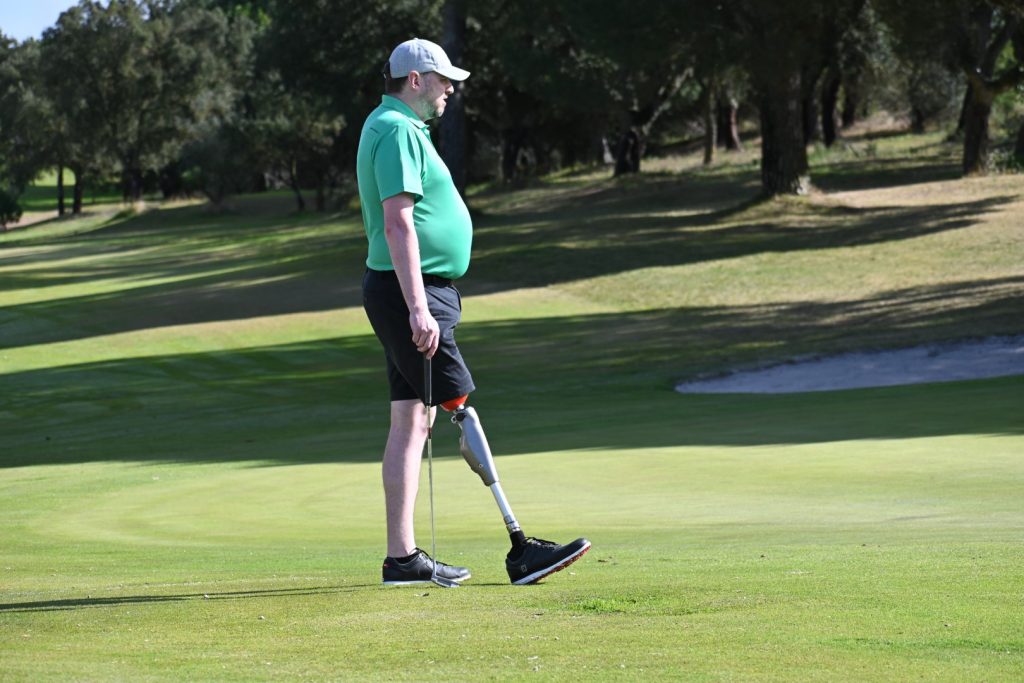 His optimistic perspective has enabled Gareth to look expectantly towards the future. "I was surrounded by good friends and family, and there were nights in the hospital when it was like a party as the nurses turned a blind eye to the two visitors only rule, there was always something to look forward to and I am so glad to be here."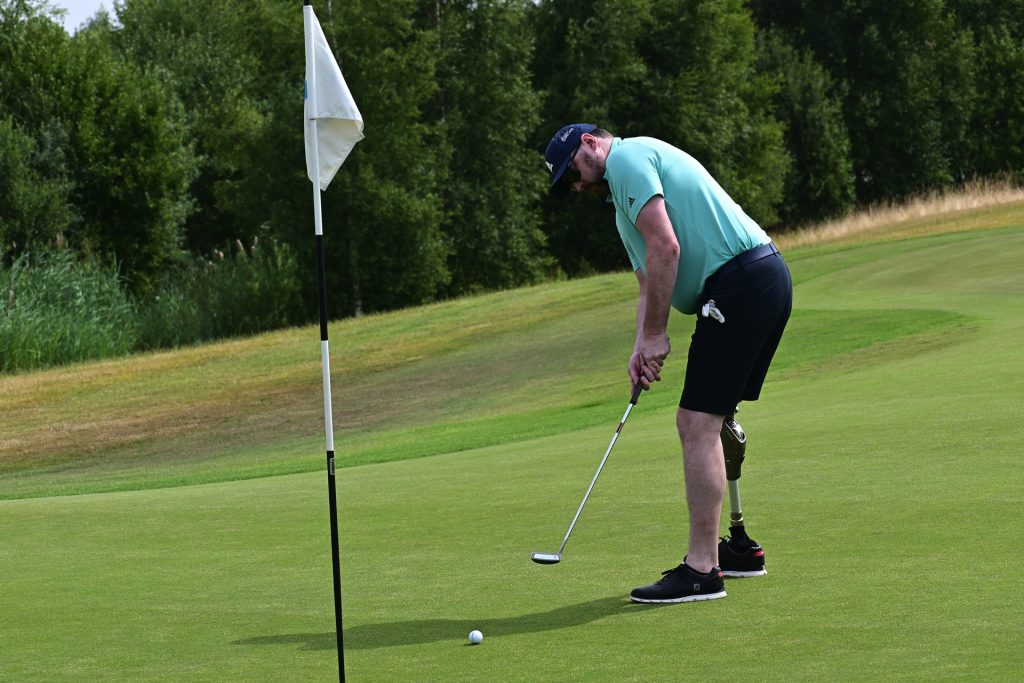 In the aftermath of the accident and his rehabilitation, golf went to the back of his mind. "I have never had a bad day, the NHS [national health service] provided me with a great leg, and life is good," he says. The first prosthetic leg was functional but unfit for the demands of swinging a golf club and going around the golf course, whereas the next prosthesis, well that was really a step up. With sensors in the foot and the knee, it was according to Gareth "Just like getting my leg back." He played a few rounds of nine holes, and then progressed to 18 holes as his confidence grew. He had been playing for a couple of years when he saw a tweet about some of the work EDGA had been doing and so wanted to know more.  Although golf is relaxation for Gareth, he still has a competitive spirit and loves to mix it with other players.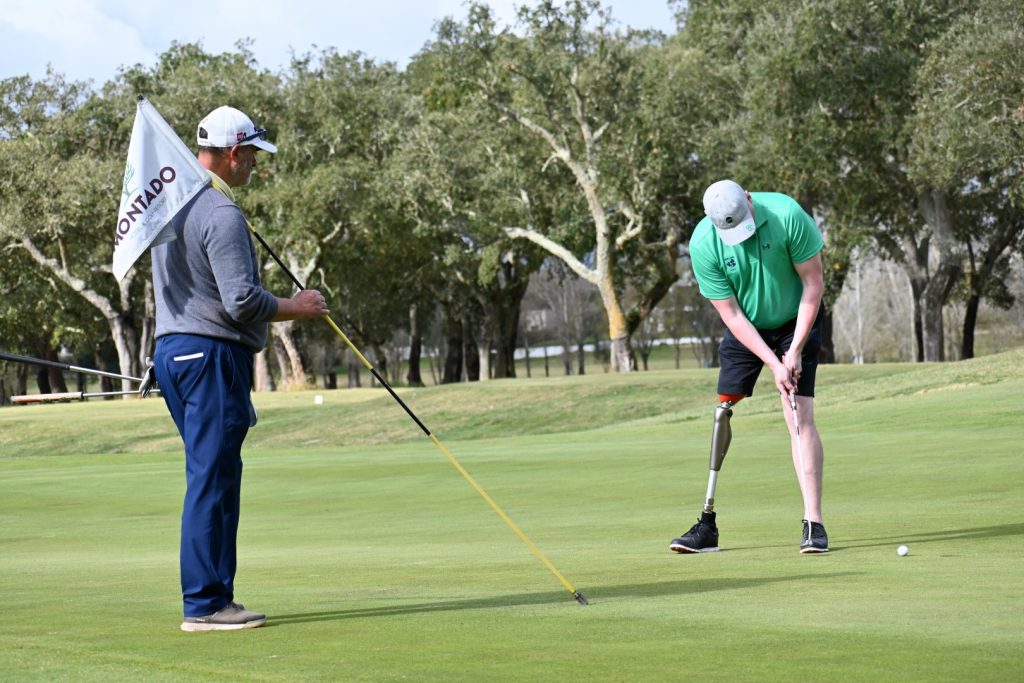 His first EDGA event in Scotland was a real eye-opener for Gareth, "These events can get very competitive, and the standard is high," he says, but what he really found inspiring was that the people who he met are just regular guys, "It's just four lads, not an amputee, a one arm guy and a guy with no fingers, it's just four golfers who want to do their best."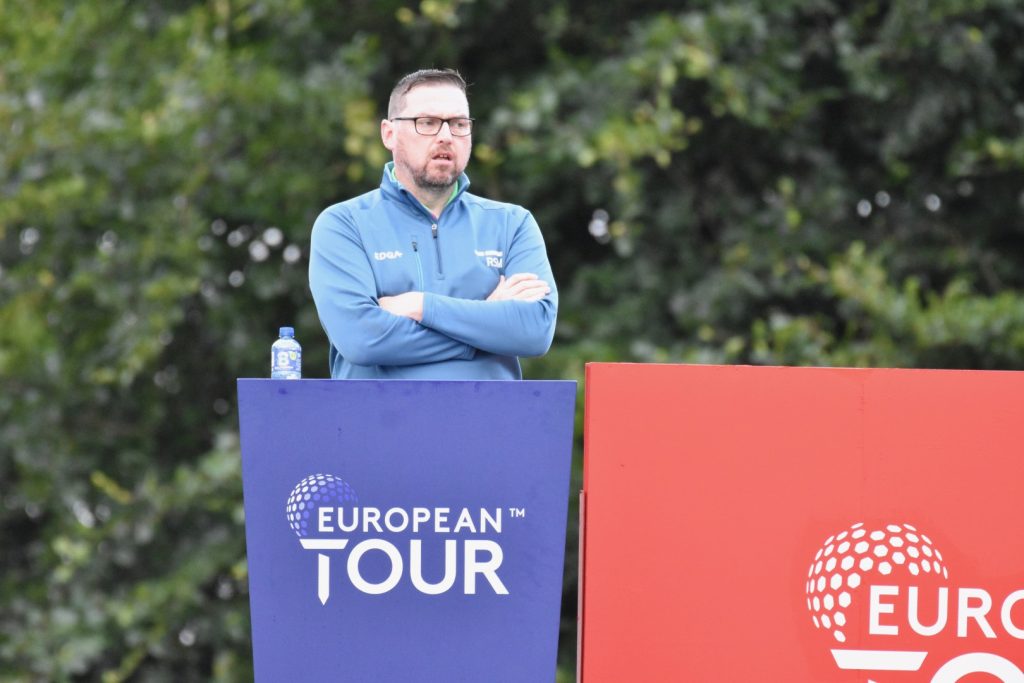 Former Irish International golfer Johnny Foster and now a respected coach, who has been a friend of Gareth for more than twenty years has been helping him with his game recently.  "I've known Gareth since we were in our twenties. So I've known him both sides of his accident and he has kept his positivity and humour throughout. I'm not surprised he has excelled at competitive golf because he has a real passion for the sport and always a desire to improve himself. Myself and Chris Gallaher who coaches with me at my academy have given him a hand with his golf as he's an easy man to coach – very keen and good fun. I'm delighted he's found somewhere to compete and express his personality and love of sport," says Johnny.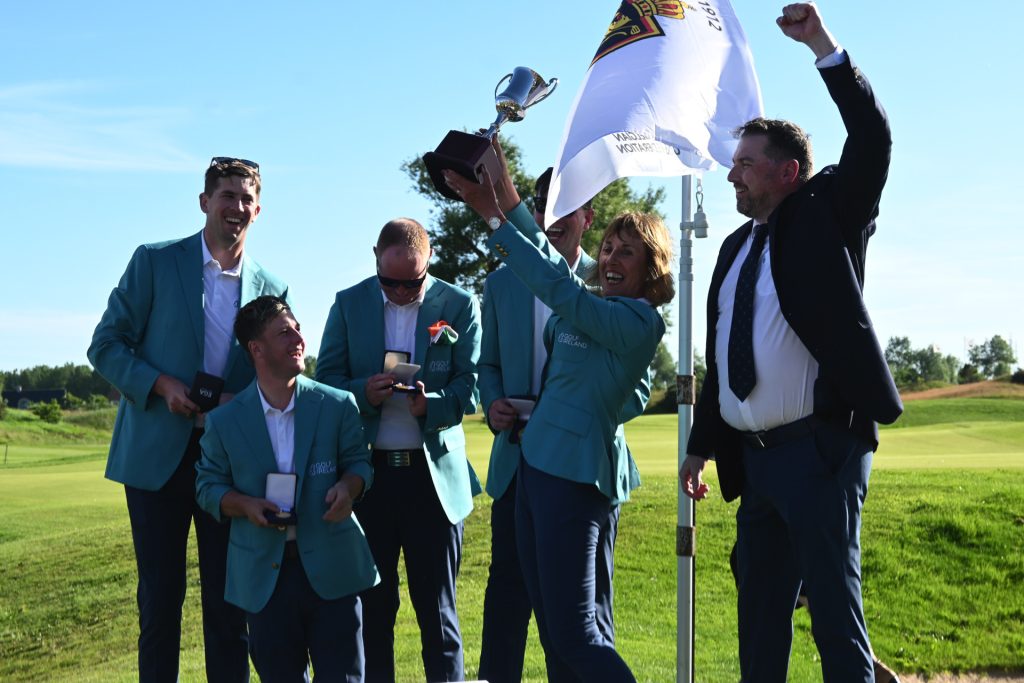 "I'm glad Johnny still has time for his one-legged mate," quips Gareth, who is keen to get more individuals with disability into the sport. Together with another Irish player, Brendan Lawlor, who regularly competes in EDGA events and appears in EDGA profiles, they have met with the Confederation of Irish Golf to help them better understand the opportunity for Ireland, "We would like to see coaching and development days to get young people with disability into the sport, create an Irish Open and a Irish team to compete in European championships.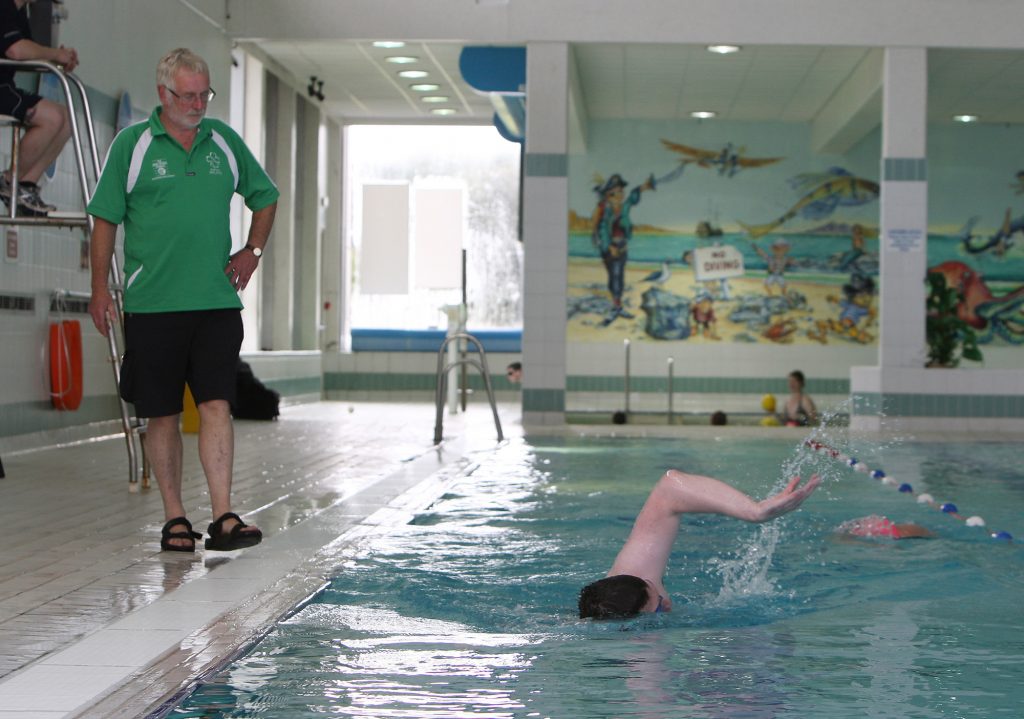 As a medalist at the 2010 amputee games in swimming, Gareth understands the power of sport and the opportunity it brings to people with disability, "There is a life after an accident, there is life after an amputation, and so go for it. There are sporting opportunities in a number of sports, and if you get into a sport, then you can travel the world." Gareth offers one final piece of advice for anyone who has experienced a life-changing accident, "Take every day as it comes, listen to the physio's and the people who are there to get you back on your feet, and know there are opportunities for you out there in life."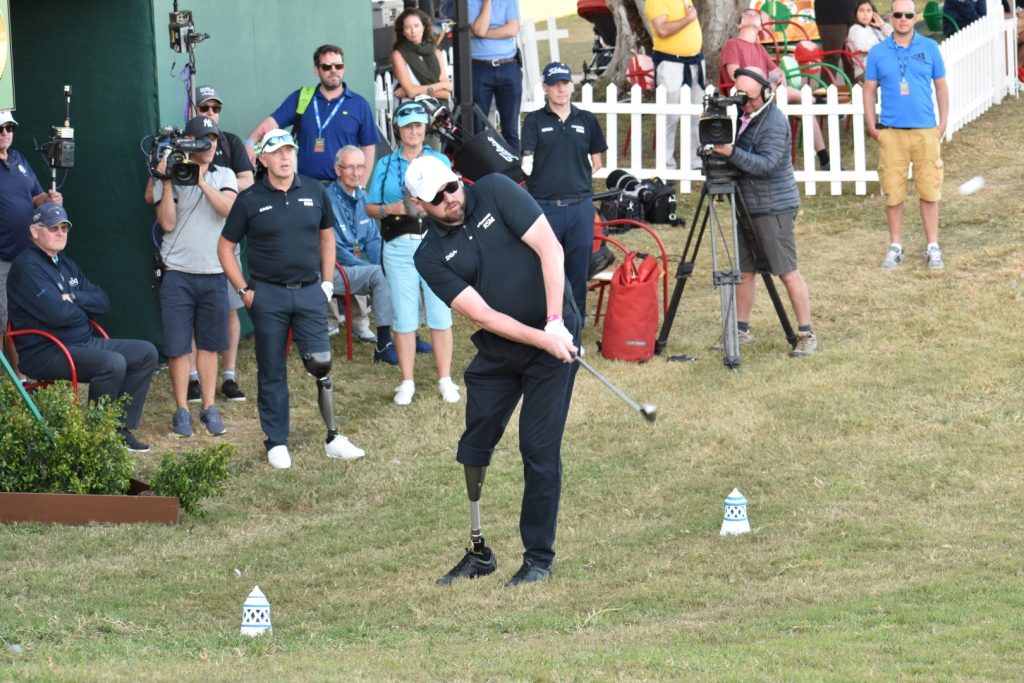 Great advice from a man who seems to view life as a series of waves, with its ups and downs, opportunities to be considered or grasped. Happy go lucky perhaps, high on life unquestionably.  
Contact Gareth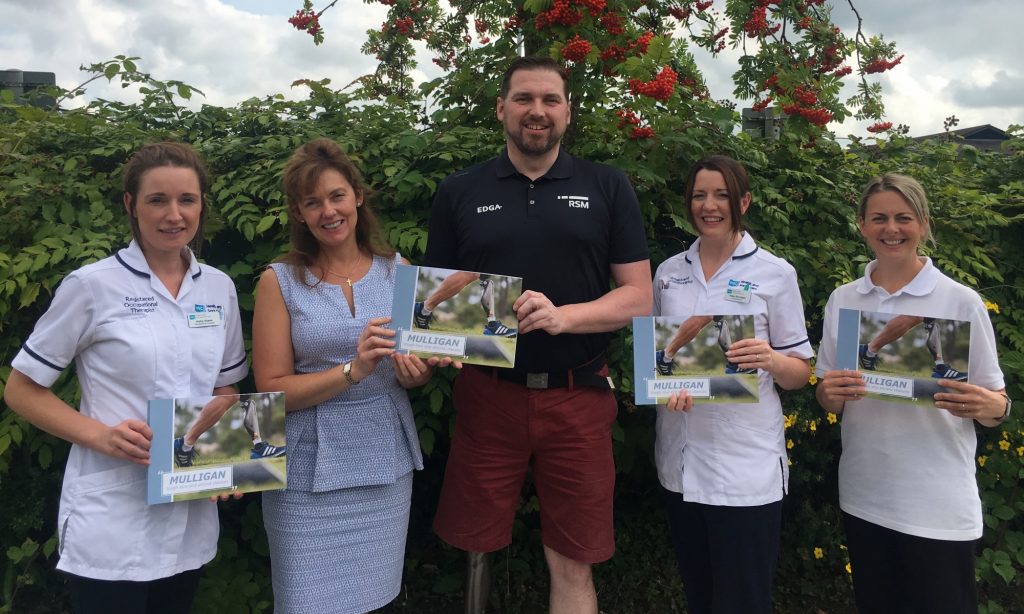 In the photograph Gareth presents a cheque to the Mitre Trust to the value of  £2,215.00. 
NB: When using any EDGA media, please comply with our copyright conditions