"It was very tough chemotherapy, I lost 20 kilos in just three or four weeks, there wasn't much left of me, and all I could do was focus on surviving."
Marcus Malo – tough love and second chances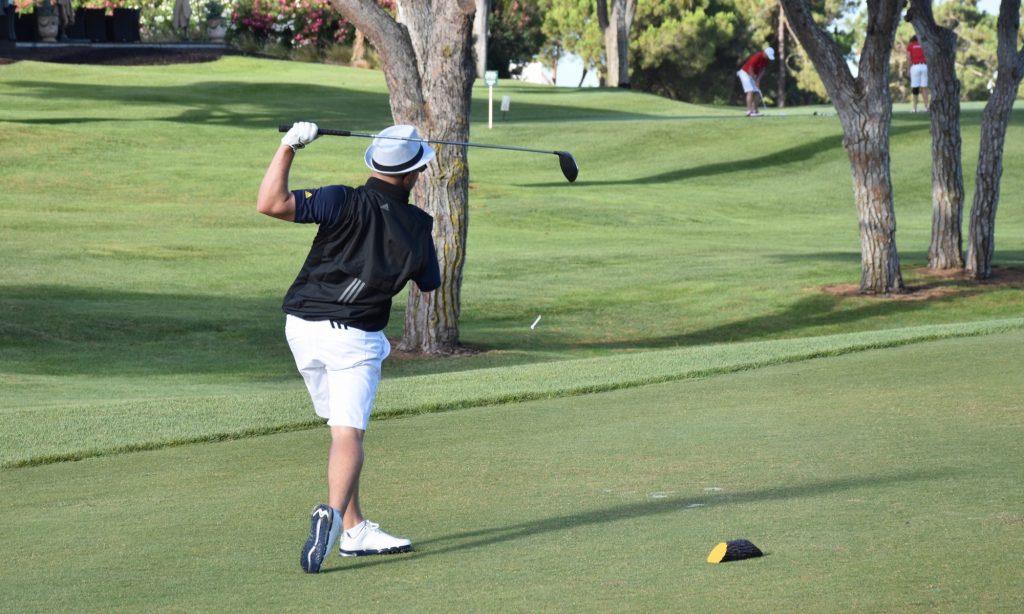 It is said that you make your own luck. Perhaps this is so, but surely the hand you are dealt has something to do with this – doesn't it?
What if the field near to where Marcus Malo lived, had not been the de facto practice area for a keen golfer and what if Marcus had not found an old club and some golf balls lying in the field? What if the local town had not been building a golf course at the same time Marcus was learning to play? And what if Marcus had not been diagnosed with a cancerous tumour in his shoulder when just 16 years of age which resulted in an amputation of his right arm?
A lot of what if's, but when Marcus says he feels lucky perhaps he is. Golf was not a big game in Sweden when Marcus found that club in 1989. Golf was on an upward trend, but it had not yet penetrated into the general population and the psyche of the Swedish people. Marcus had never seen golf, but he soon figured out which end of the club to hold and how to hit the ball. A couple of weeks later he found someone to give the club to, but those few days had indelibly left their imprint on an impressionable twelve-year-old Marcus. The game he discovered in a field would become his constant companion. From the grass behind his family home, Marcus progressed to the turf of a new course being built close by, and the timing could not have been better. Marcus played the course on the very day it opened to the general public, and he started to hone his game.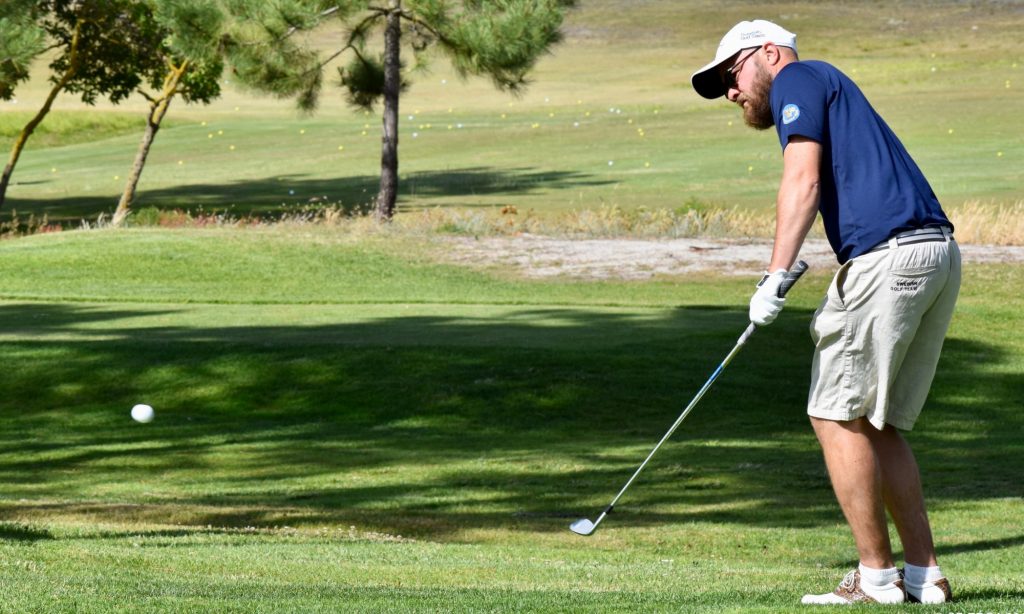 In the year that Nick Faldo won his third and final Open Championship, and Tiger Woods stepped on to the PGA Tour to play his first event, so changing the course of professional golf, Marcus Malo was facing a life-changing battle that would forever cast 1992 as a pivotal year in this young man's life. It had started with a painful shoulder, which had hampered his practice and which stubbornly refused to get better. A visit to the doctor who did not deem it severe enough to warrant an x-ray had turned into a full-scale battle with a cancerous tumour that threatened his life. "The diagnosis came as a relief," says Marcus, who had contended with excruciating pain for weeks. Now he knew what he was up against, but the extent of the metastasis in such a short period was astonishing. "cancer had spread all over my back, was in both lungs and my pelvis," Marcus explains. Treatment started almost immediately after the diagnosis, "It was very tough chemotherapy, I lost 20 kilos in just three or four weeks, there wasn't much left of me, and all I could do was focus on surviving." Part of the cocktail of treatment was the amputation of his right arm. Marcus would forever live a different life but survive he did.
The doctors had given Marcus a 50% – 50% chance of survival, on which he says, "I thought that was pretty good odds, so I was thinking positive all the time. I had always been positive in my life, but hadn't been in such a situation before." The chemotherapy killed all the rogue cells in his body, but the next ten years, until finally receiving the all clear, were equally character forming. Every few months, Marcus would receive a letter from the hospital asking for a check-up. The weeks leading up to and following his visit would be stressful, but regardless of how much pressure he was under the world kept spinning, every day the sun rose, and life went on.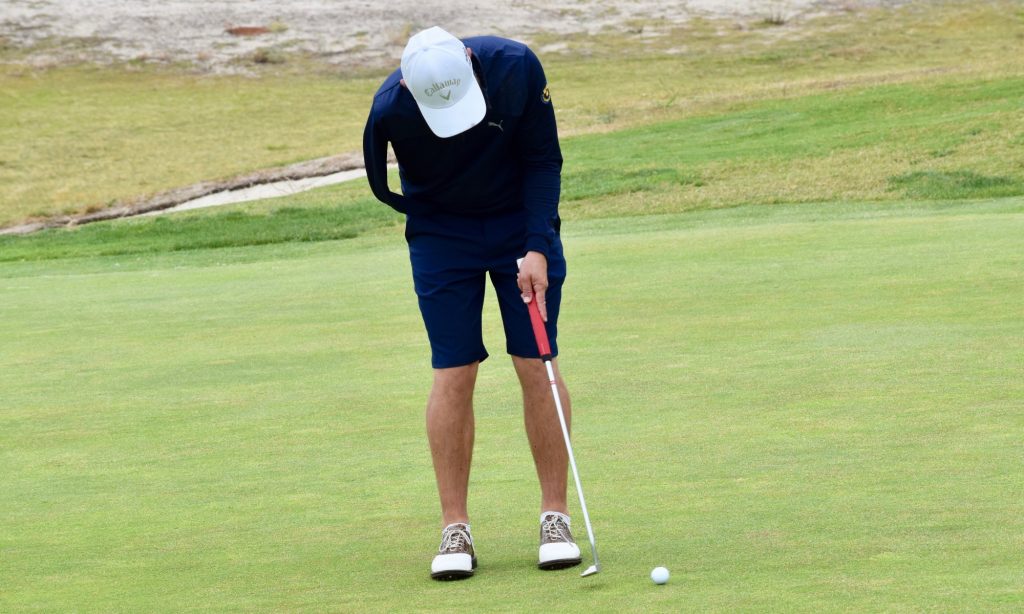 A return to the golf course was inevitable for Marcus. His strength gradually returned and after seeing somebody play using just one arm the thought if "he can play with one hand then so can I." With one hand on the club, it is possible to play forehand, so striking the ball with one's palm facing the target, or backhand with the back of the hand facing the target at the moment of impact. Marcus chose to play backhand, realising that he may give up some distance, but would likely gain in direction and control. A visit to the golf club and request to raise his handicap back to 36 was met positively, and so the process of lowering it became something to focus on. The improvement was quick, and within a couple of months Marcus was playing off 18 with renewed faith that he could go even lower.
Just five years after the cancer diagnosis, Marcus found himself playing in the British Amputee Open, where he would meet future arch-rival Nick Champness, one of disabled golf's most prominent players of that era. Even Nick's name suggested that he would be hard to beat, but Marcus pursued the champion golfer with a relentless determination. In 1997 Marcus was second best, but he then went on a winning run that brought five consecutive wins. More success came across the pond in the United States, and in the World Championship at both individual and team events.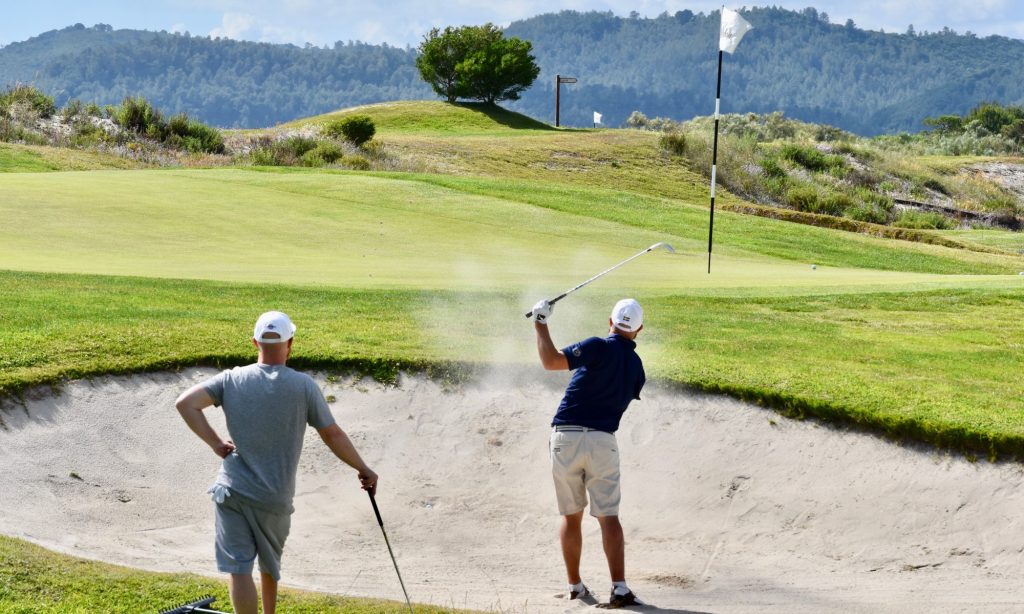 Marcus has transformed his physical appearance, his kind eyes look through ball-shaped spectacles, and the growth of a thick bush of beard frames his jawline, adding distinction to his slim yet athletic frame. Marcus, the father of four daughters, who works as a medicine chemist (PHD), and who has already gathered enough experiences to fill a good life, is in no mood to relinquish his position as a member of the Swedish Handi-golf team even though there are several good up and coming players. With a goal to score under par, which until now has escaped him, he remains focused on improving his game and continuing to compete in the worlds largest championships.
Marcus's Videos:
At the recent Henrik Stenson Foundation Handi-Camp, which is supported by The R&A, Marcus received a personal lesson from the 2016 Open Champion Henrik Stenson, who is often described as an all-around good guy. "It was fantastic to receive some valuable tips from Henrik and I've certainly made progress as a result" says Marcus who along with the other team members learned how Henrik prepares for the worlds biggest tournaments. more…
Contact Marcus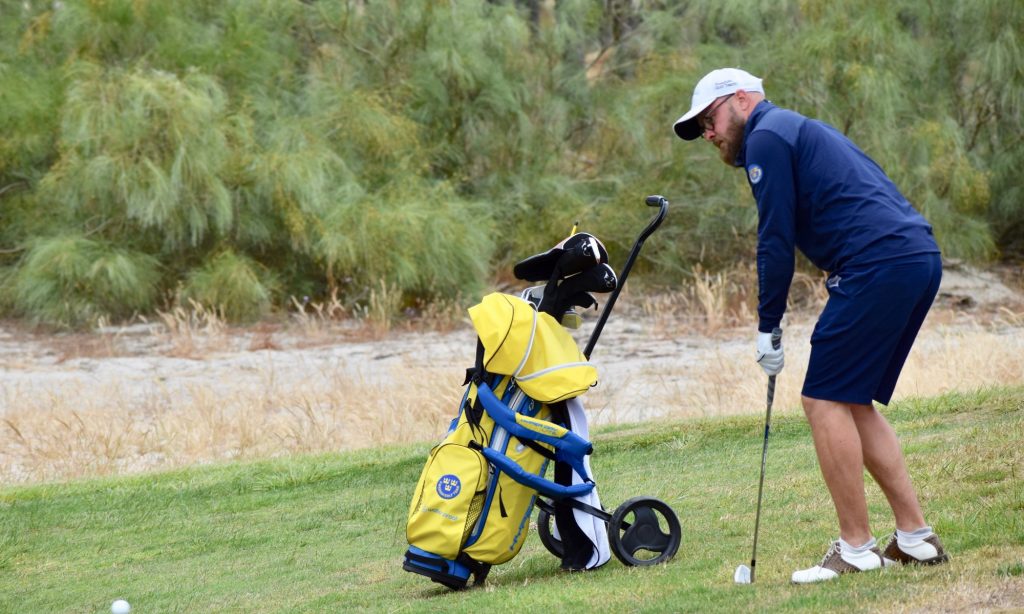 Facebook – University of Gothenburg 
NB: When using any EDGA media, please comply with our copyright conditions