"My mother or father would leave me at the golf course from six or seven in the morning, I would still be there until ten in the evening."
Joakim Bjorkman – tough love and second chances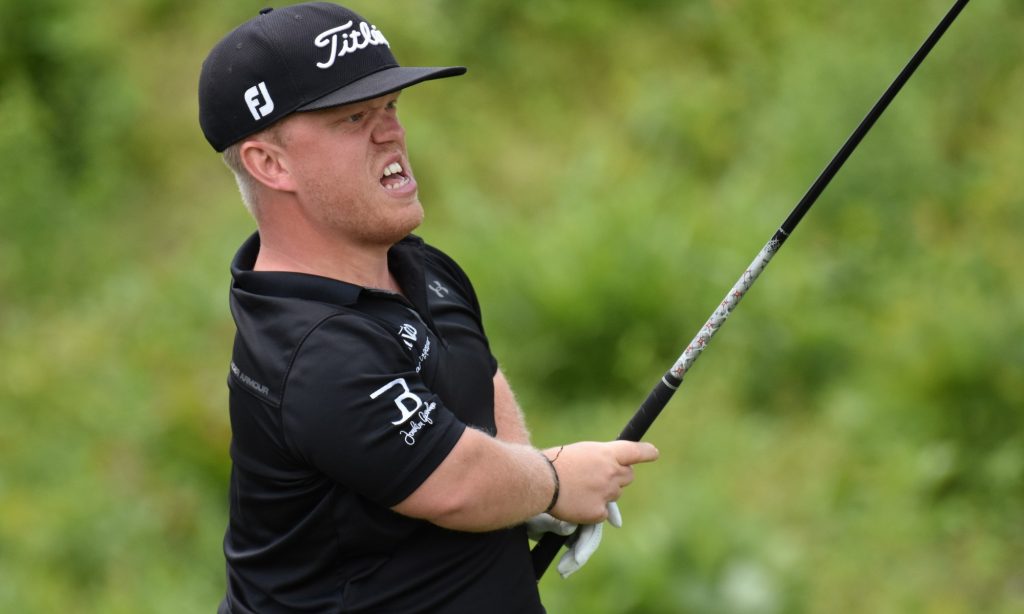 Every now and then everyone needs a lift. Be it some good news, an offer, or an invitation, whatever the information and regardless of if it comes through voice, email, letter or message, good news has the potential to change the receivers disposition for minutes, days or for a lifetime.
Getting such good news was pivotal in the life of Swedish golfer Joakim Bjorkman. Joakim, who is a regular competitor at international level for the Swedish Handi-Golf team, is a man who has faced the realisation that he is a little different, who has endured a period where everything got on top of him and who has come out the other side feeling stronger than ever.
Joakim is a person of short stature, but it is hard to measure the size of a man's heart until you really get to know him. He is a thoughtful man, who realises that golf and the golfers who surround him, have given his life much more meaning and joy.
Stick and ball games had been the focus of Joakim's life in his early years. Floorball and Hockey being his main sports, together with a little football thrown in from time to time. His uncle Kent, who was a keen golfer, found a short number seven iron which he thought could be good as a start for his nephew, and before you could say, 'why don't you try having a go at golf', Joakim was already swinging the club. By age twelve, Joakim had joined the local junior programme at Fullerö Golf Club, and once in this group learning environment he flourished. His progress was amazingly fast and there were many days he says, "When Mother or Father would leave me at the golf course at six or seven in the morning, and I would be there all day until ten in the evening." In just five months he got his golf handicap to 15 and at that stage he realised that this was going to be his sport, "I liked that it is up to you, with just a stick and a ball, it's individual."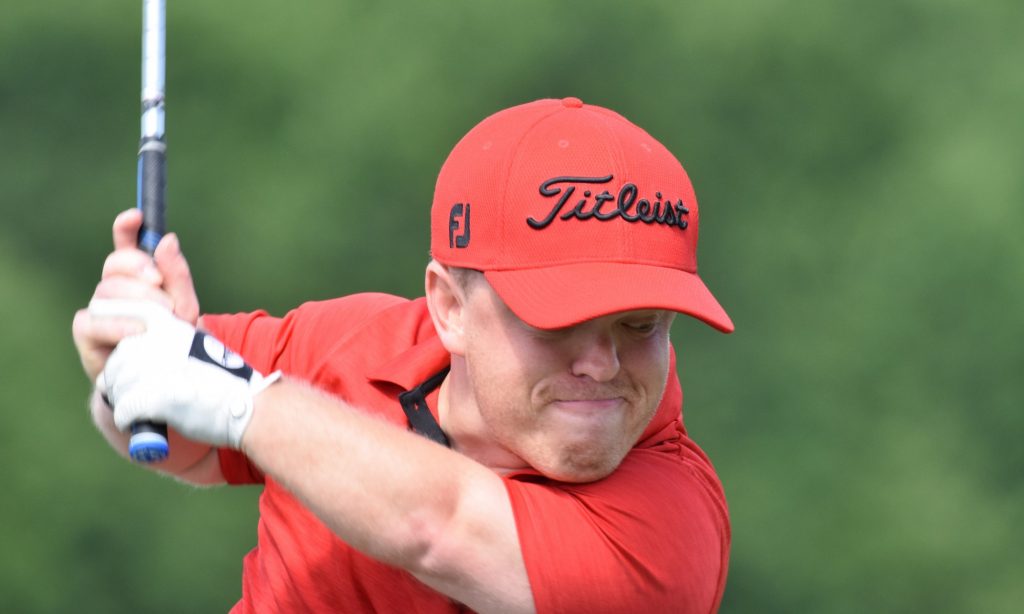 Another small but important step was his introduction to the Handi-Golf tour, and with his first appearance in 2003, Joakim realised that he could have possibilities in golf that were perhaps different to other sports, in that he could compete in both regular events and also in events for golfers with disability.
Joakim had become aware that he was different at around six years of age when he noticed that he was not growing quite like the other kids, but it was only when he really became a teenager that things started to get on top of him. He could understand the looking and asking from other youngsters who were genuinely inquisitive, but the faces and reactions of adults was unnecessary, and it was beginning to have an impact on him. Through these times golf was his comfort, hours on the range and the course, doing what he loved best eventually turned into an invitation. This invitation was to represent Sweden in the upcoming European Championship in 2005. The wild card from Swedish coach Daniel Stark meant the world to Joakim and he gladly took up the challenge to compete for his country.
This temporary rest-bite from the stress of his condition was exactly what he needed, but dark days were around the corner as one day when 16 years of age and walking into the kitchen at his home, he simply crashed. The blackout was the start of a two year journey to start to live again. He had help from those closest to him, and started to look at himself as if being a third person. "I came out the other side much stronger," says Joakim, "it's a fun challenge to surprise the able-bodied players and to see the look on their faces and reactions [when we play] and it gives me [a feeling of] power."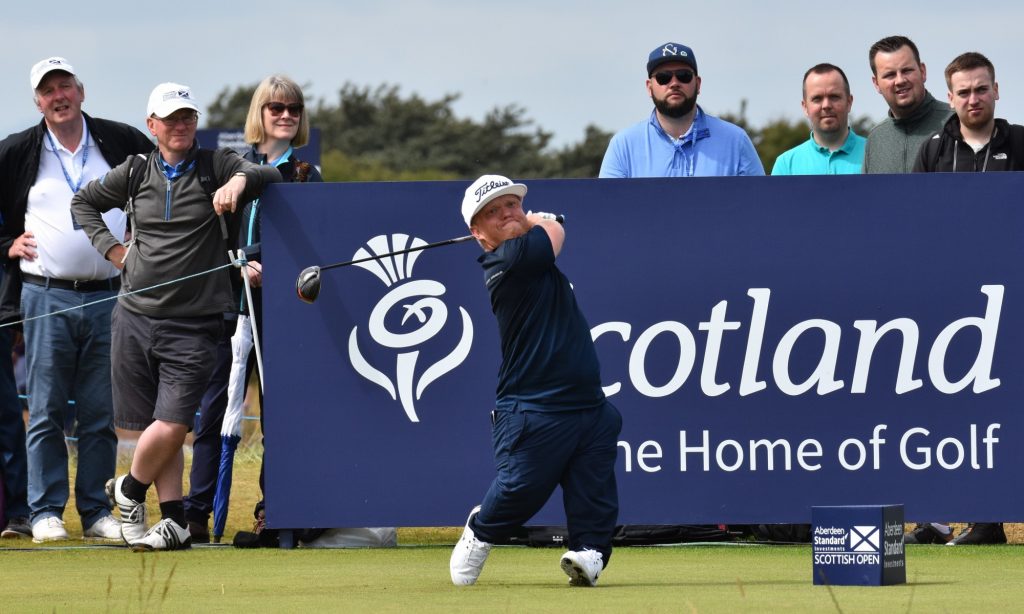 'Golf was a great benefit and if it had not been for golf I might not have been here," says a thoughtful Joakim. The team bond grew since the early days when as a 15 year-old rookie he played for team Sweden until today some thirteen years later is special to Joakim, "The players know who I really am, we have conversations just the same as all the other guys, and get together other than in golf from time to time." Joakim knows only to well who he is, values the friendships he has created with other golfers, including Open Champion Henrik Stenson who he says is, "like one of the family and easy to talk with."
Joakim affectionately is called the king of the short game, and it is true that he has great skill on and around the green, but it is his mental strength that really shines. "When you ask yourself, should I do something, then you should just do it. Its when you are 50% – 50% and not sure, this is the first sign that you should just do it," says Joakim whose strength of mind is now one of his biggest assets. "When on the other side [from his blackout] you feel like, whats next? It makes things so much easier to handle, it can seem like a little thing or a big thing but you have to go through it. When I got into golf I had a juniors mentality to create something, now I have to make sure I stay creative and remember that it doesn't matter about the result.
Once in a while we all need something good to happen. Grinding away day after day can break even the strongest of personalities. In the life of Joakim Bjorkman that something good just happens to be golf, "Any day without golf, is not a good day, golf means everything to me."
Videos of Joakim:
The EDGA European Team Championships took place at Parador de Malaga in Spain. With the event taking place over the links for three days, and with teams playing three formats, greensome, foursome and singles play. Facing fierce competition, the tournament resulted in a win for Joakim and the team from Sweden.
United States Disabled Golf Association Published on 22.05.2018."Joakim is an amazing competitive golfer who happens to be short stature. He travelled from Sweden to Orlando, FL. to compete in our inaugural U.S. Disabled Open and we were honoured to have him" www.usdga.net
At the recent Henrik Stenson Foundation Handi-Camp, which is supported by The R&A, Joakim received a personal lesson from the 2016 Open Champion Henrik Stenson, who is often described as an all-around good guy. "It was amazing to meet Henrik and we all learnt some really valuable tips" says Joakim who along with the other team members learned how Henrik prepares for the worlds biggest tournaments.
Joakim has a very powerful golf swing as can be seen from the following video taken at one of the Handigolf training sessions:
https://youtu.be/uhBmnrs5fNY
Contact Joakim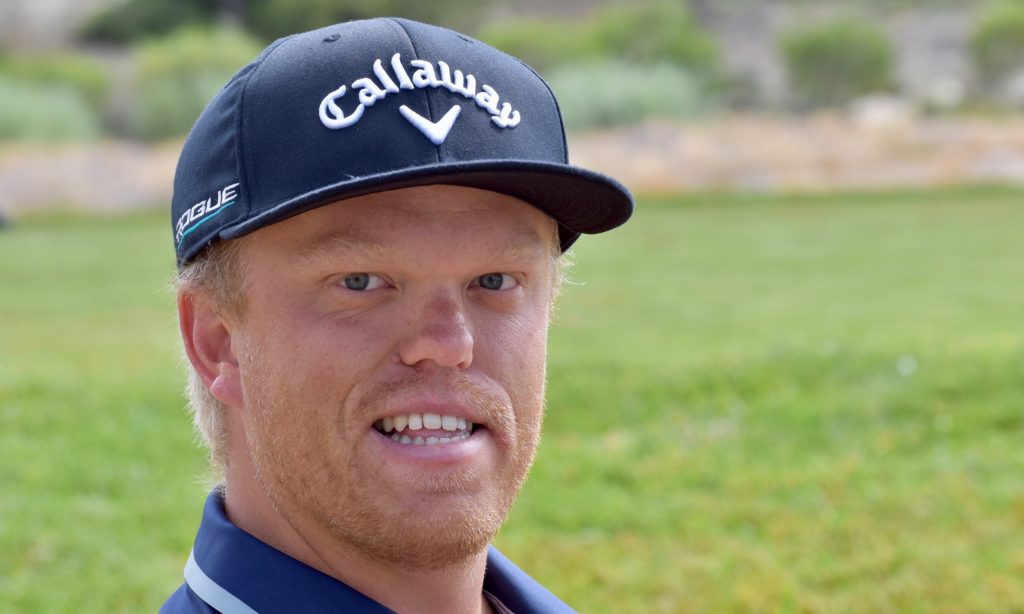 NB: When using any EDGA media, please comply with our copyright conditions