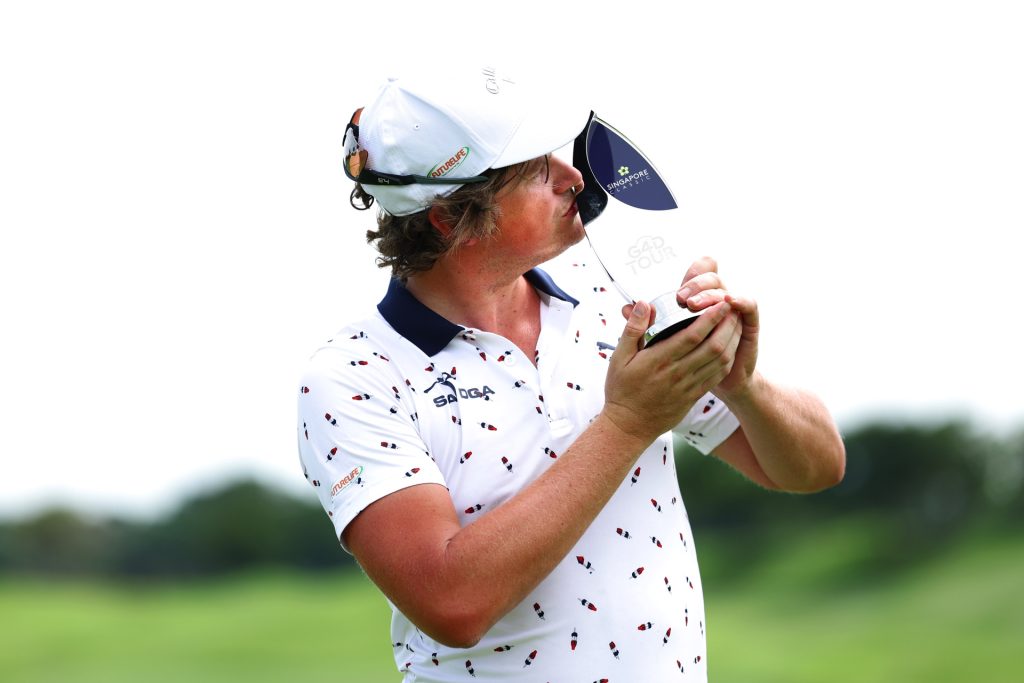 In the heat and humidity of Singapore, a cool and calm looking guy, with shaggy hair under his golf cap, finishes with a birdie on the 18th green to applause from spectators. Shortly afterwards he has a broad smile on his face and is holding the trophy. David Watts from South Africa had just won the G4D Tour @ Singapore Classic this February, where golfers with a disability play on the same course and in the same week as the famous names on the DP World Tour. 
Watts said he was delighted, it was a "surreal feeling" to win one of the eight G4D Tour events (golf for the disabled) for 2023 that are at the pinnacle of competition for the golfers who qualify to play via the World Ranking for Golfers with Disability (WR4GD – at the time of writing, David is in 10th position).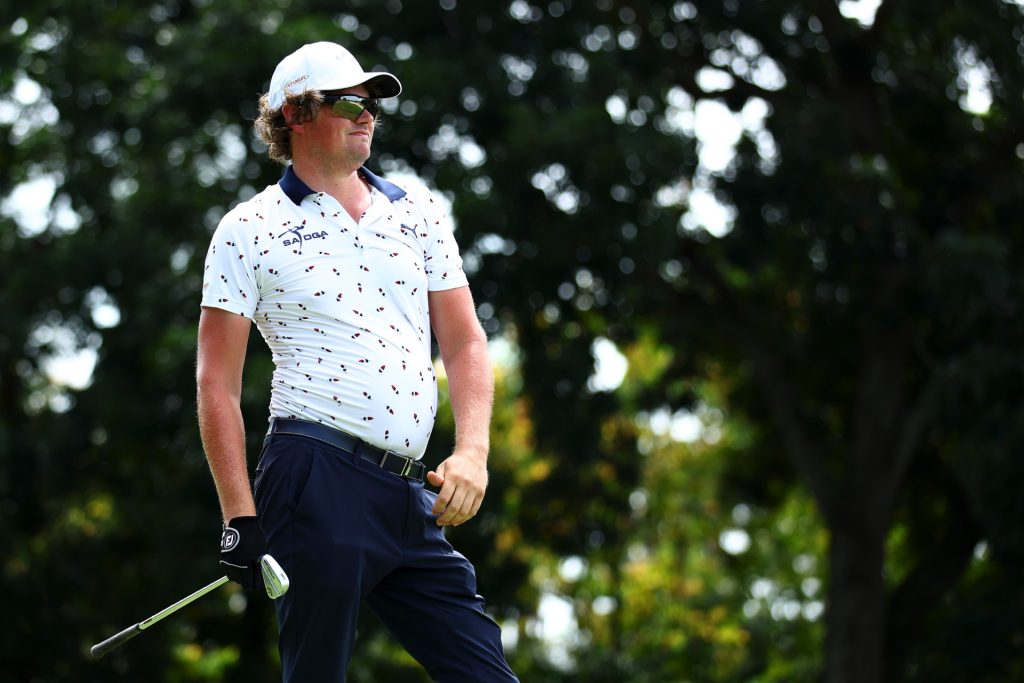 The win in Singapore he dedicated to his wife Sarah and son Leo; he couldn't have done it all without them, his biggest supporters.  
Video footage of David's win was seen all around the world courtesy of the European Tour Group, EDGA and via social media. Just as David says it was great to receive congratulations from friends and other golfers following the win, it was also exciting that so many people with a disability may have seen the event: golf being a possible option for them to explore further.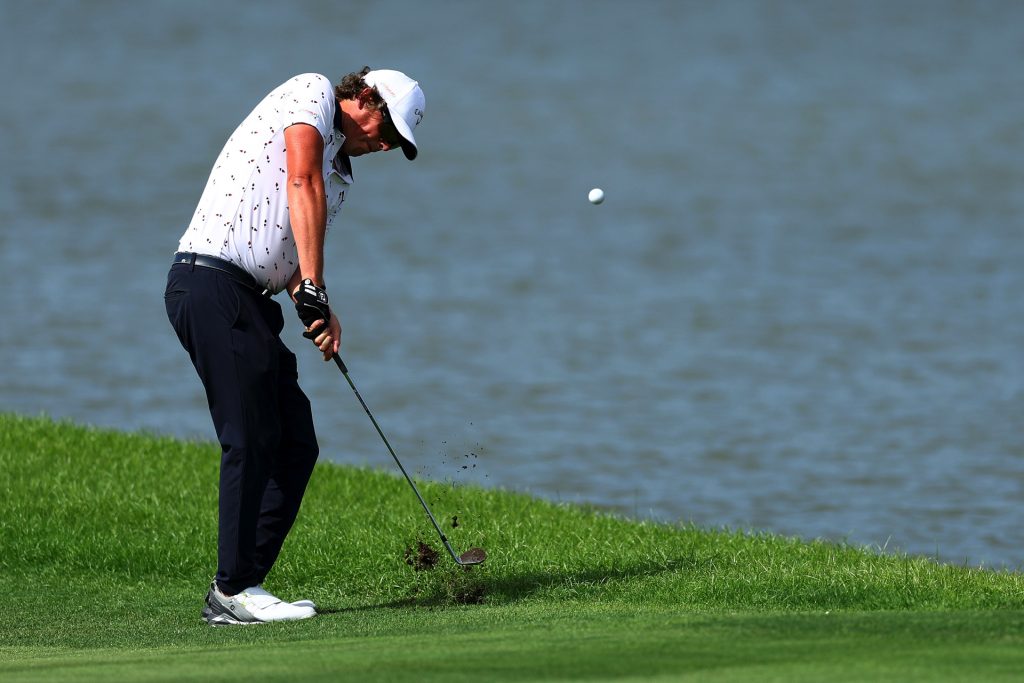 For David himself, the victory was a significant personal achievement for a golfer who has worked hard and put in the countless hours of practice to create his stylish and consistent left-handed swing which accommodates his left leg that was missing the 'calf bone' and growth plate at birth. The reward for the win was his qualification for the end of season G4D Tour finale in Dubai in November, while when we spoke, David was hoping to play in the first ever 'G4D Open', staged by The R&A and supported by the DP World Tour, held at Woburn, England, in May 2023.  
David will tell you he loves the game. He calls it the toughest challenge at times but also a wonderful escape, not from your life, who you are, but perhaps the mundanity of daily life, the daily frustrations. He would recommend instantly golf as a game which, at his age of 35, is continually pushing him further as a person and testing him more, while he is still improving as he works as hard as anyone.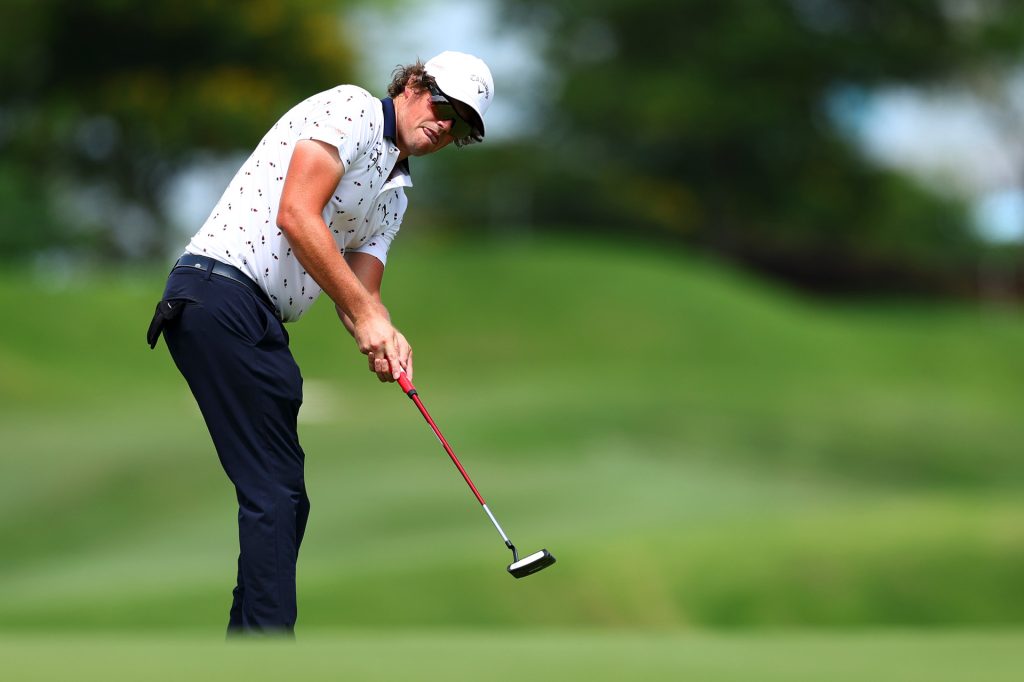 On golf's paradoxical beauty, he says: "I think it's like that for a lot of other people as well. Over the years, you put a lot into it. Sometimes it's hard, but it always gives back, if you stick with it. It's a huge part of my life, has been for a long time, and I'm sure it will be for the rest of my life."
Talk to David about golf for just 10 minutes and his keen intelligence on the game shines through. He's at the age where he understands its value for him, and following his recent success he's committing to taking it as far as he can.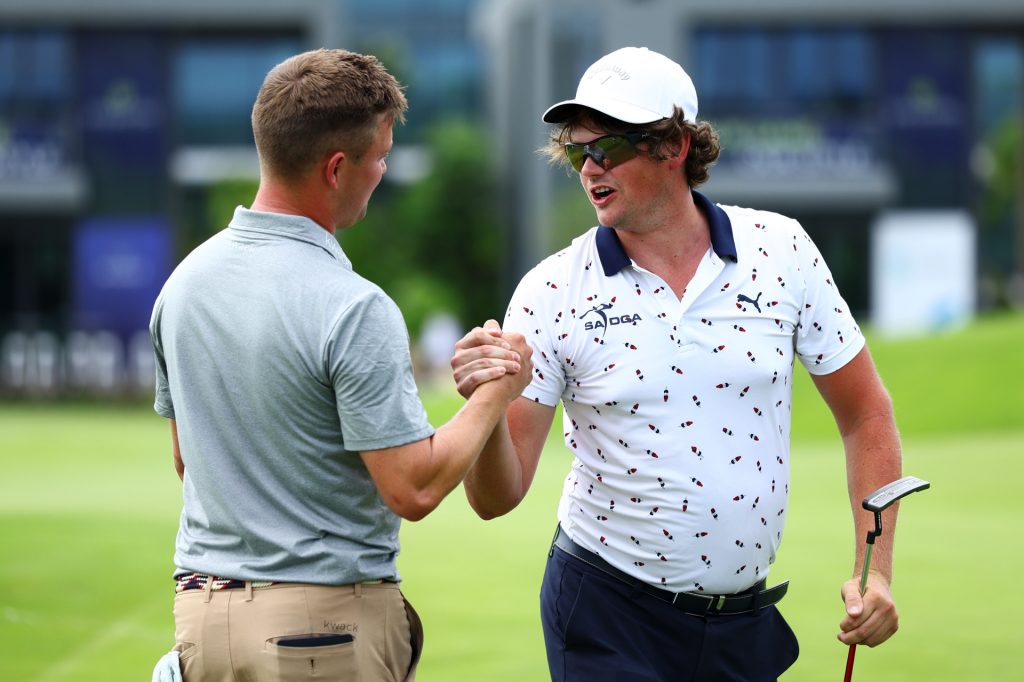 Watts, from Durban in KwaZulu Natal, was born with a condition called Fibular hemimelia where the calf bone in his left leg failed to develop. Three times by the age of 16, complex surgeries to lengthen his leg by a total of 23cm would each need a year or so of painful treatment and rehabilitation, sidelining him from school lessons, and playing sport with his friends. He was supported by these friends and family, never excluded, but the experience was never straightforward. 
David remembers: "I was fortunate that I went to a very good school. I had great friends. It wasn't a big school. They were really great.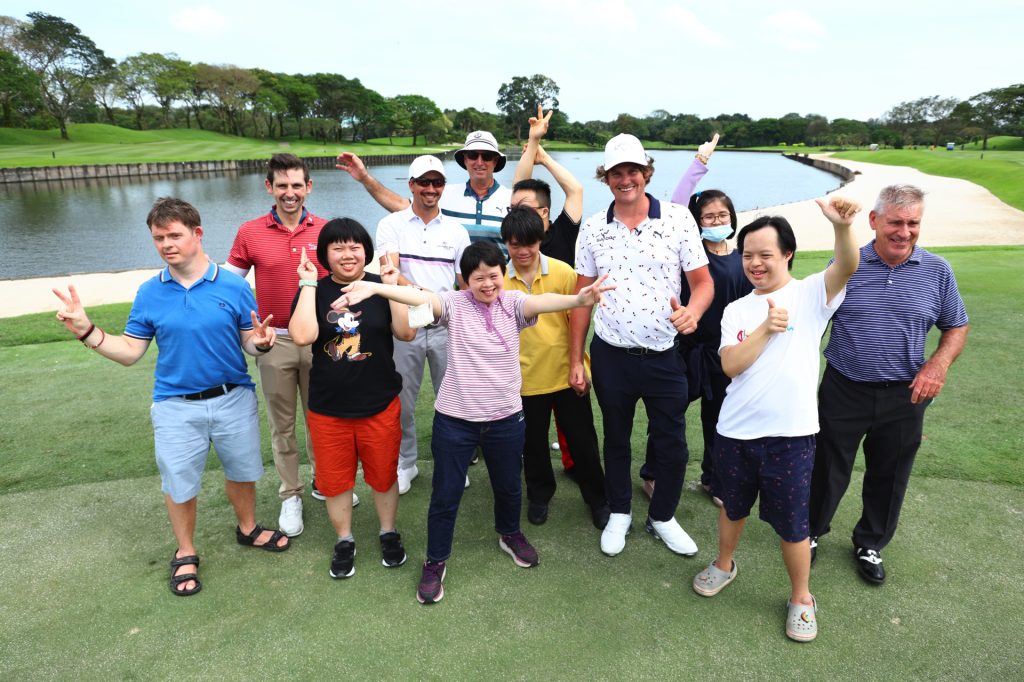 "But it was hard from a point of view that I missed big chunks of school. My operations weren't straightforward, where you would have surgery and you'd be back a couple weeks later. It was a year-long procedure. I used to have to travel as well because the only doctor who did that procedure at the time in South Africa was based in Pretoria. So it was tough from that point of view, but my fellow school-goers, they were terrific.
"My parents have always been terrific, always supported me a huge amount. We're a very close family and they have always been there for me."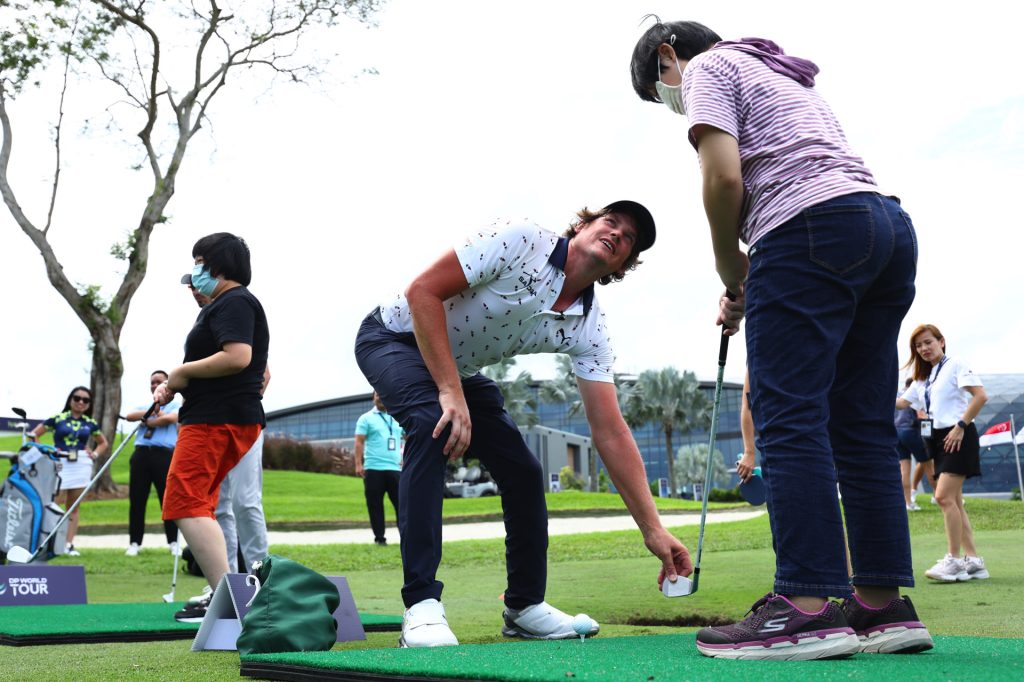 Despite the challenges, David grew up as an energetic youngster with good hand-eye co-ordination, with a natural desire to be out running around in the sunshine on the east coast of South Africa. He wasn't allowed to play contact sports such as rugby or football, so he first enjoyed cricket (batsman and wicketkeeper) but then focused on golf. The stationary golf ball allows the player to build their own swing as efficiently as they can in order to hit the ball consistently.
David joined Durban Country Club as a 10-year-old, needing to patiently build a left-handed swing to accommodate his left leg (as a 'lefty', his right leg can take more strain at impact). Hours of practice paid off as he improved to be a 15 handicap golfer around the age of 13 and he reached single figures – which is hallowed ground for any young player – around the age of 15. His first coach, Paul Potterton, helped to hone his swing as a young player. Potterton passed away a couple of years ago and David remembers him as a "good mentor and a big influence" in his early years.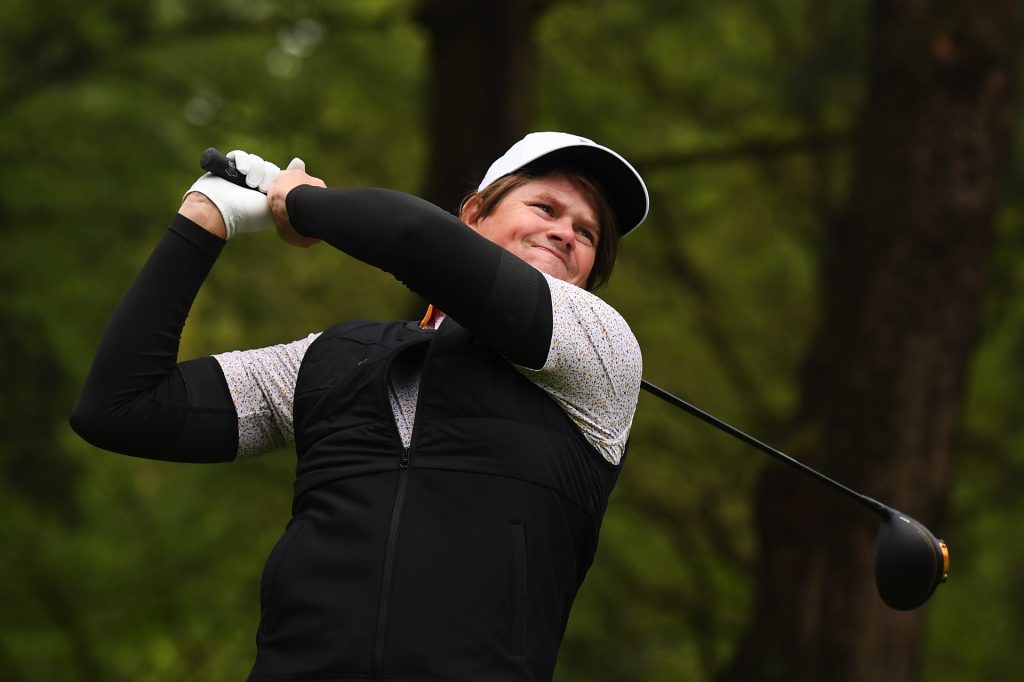 As David finished at school and studied law at college (LLB) his love for playing golf only intensified, while his creative side led him into an appreciation of design that brought him a second touch-point in golf, working in the golf industry as a design consultant in the clothing sector, a role he still enjoys today. 
Out on the golf course, his work ethic and fine scoring in competitions at Durban Country Club made him very much a golfer first, not being defined at all by his impairment.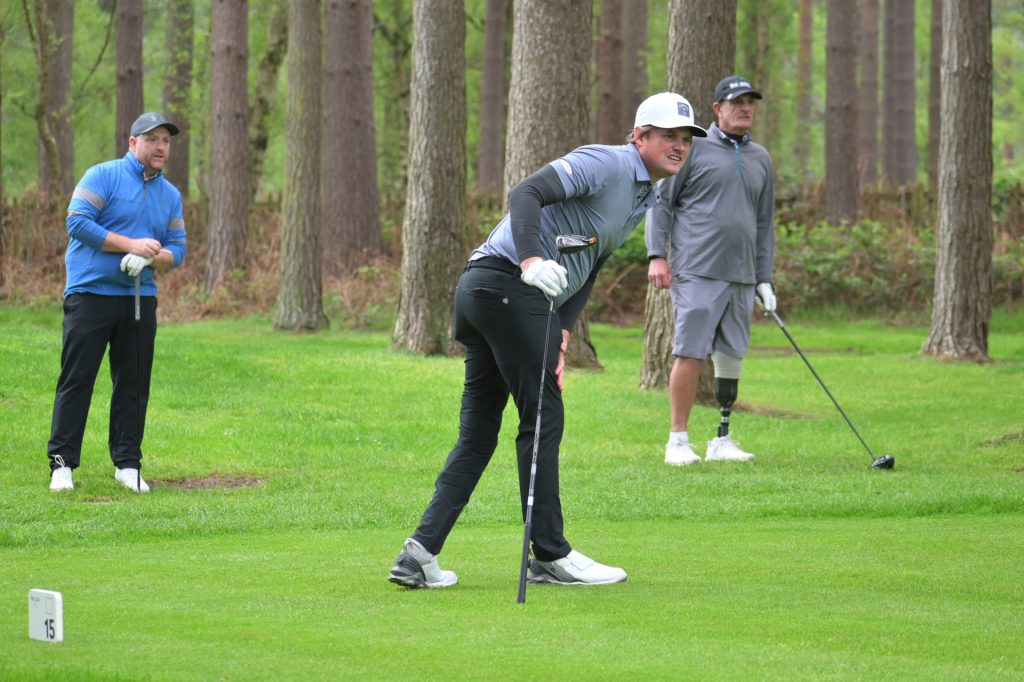 "It was something that never really occurred to me at a young age. I was just a golfer. I'd never played a disabled golf event up until April last year. I always recognised myself as being just a golfer and playing… I played, and got a bit better, I played able-bodied amateur events."
David has been at his local club for 25 years now; many of the members have become great friends, while the club feels like a second home.
Last year, he discovered regional and national events for golfers with a disability through the South African Disabled Golf Association. He made an instant impact, with victories in the EDGA Ebotse Links Disabled Open, the EDGA Irene CC Disabled Open, and EDGA KwaZulu Natal Disabled Open, while he also enjoyed a top-25 finish in last summer's US Adaptive Open, part of a dream trip to the world-famous Pinehurst Resort in North Carolina.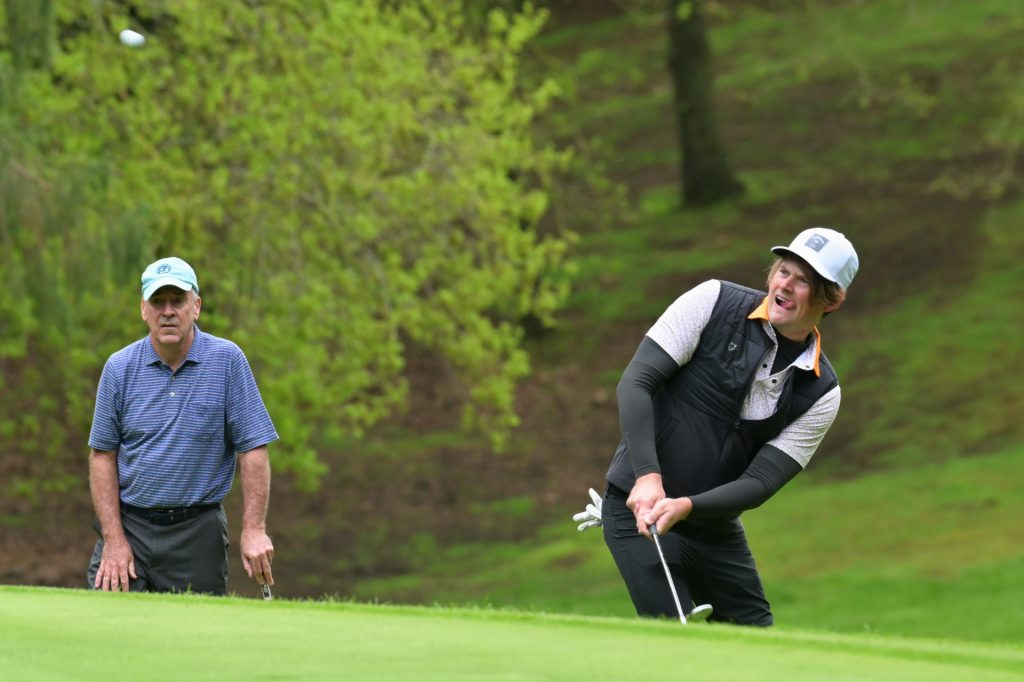 With his golf handicap improving to +0.4, David burst into the top 10 of the WR4GD to qualify for the G4D Tour. 
David says: "My first G4D Tour event was at Galgorm Castle in Northern Ireland last year, the ISPS HANDA World Invitational. I came last in that event. I came back to South Africa and I had to have a long, hard look at my game and understand the standard was a lot higher than I expected. I had to go about building a swing that I could play with under pressure and improve my short game quite considerably. Every G4D Tour event I played thereafter, I improved my position, until ultimately I won in Singapore."
David adds: "The standard of golf is high. You've got to remember, we are playing a slightly shorter course than what the DP World Tour guys are playing, but it's still the same course, prepped for the same conditions. The rough is the same, the greens are the same. It's tournament week. You've got to be on top of your game if you want to finish in the top three."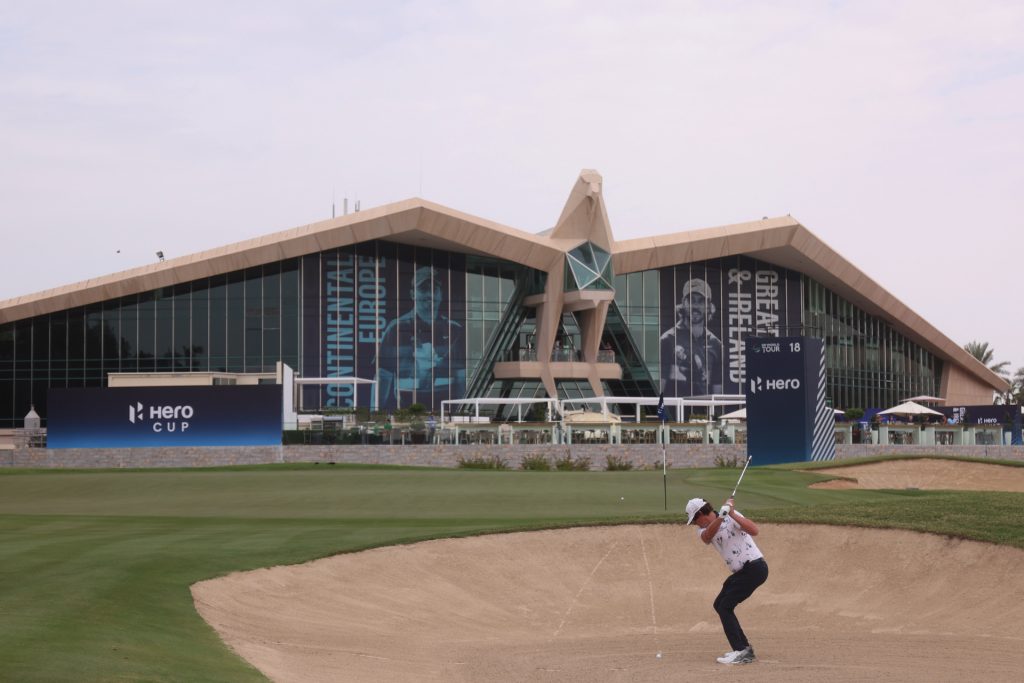 David put in the hard graft throughout the South African summer in order to make his mark.
"I worked very hard, even over Christmas. It's a time that maybe a lot of guys take off, particularly I suppose the guys who are living in the UK. I had a bit of an advantage there. I trained hard, I practised hard, and it paid off. I then had a decent tournament at the Hero Cup in Abu Dhabi in January.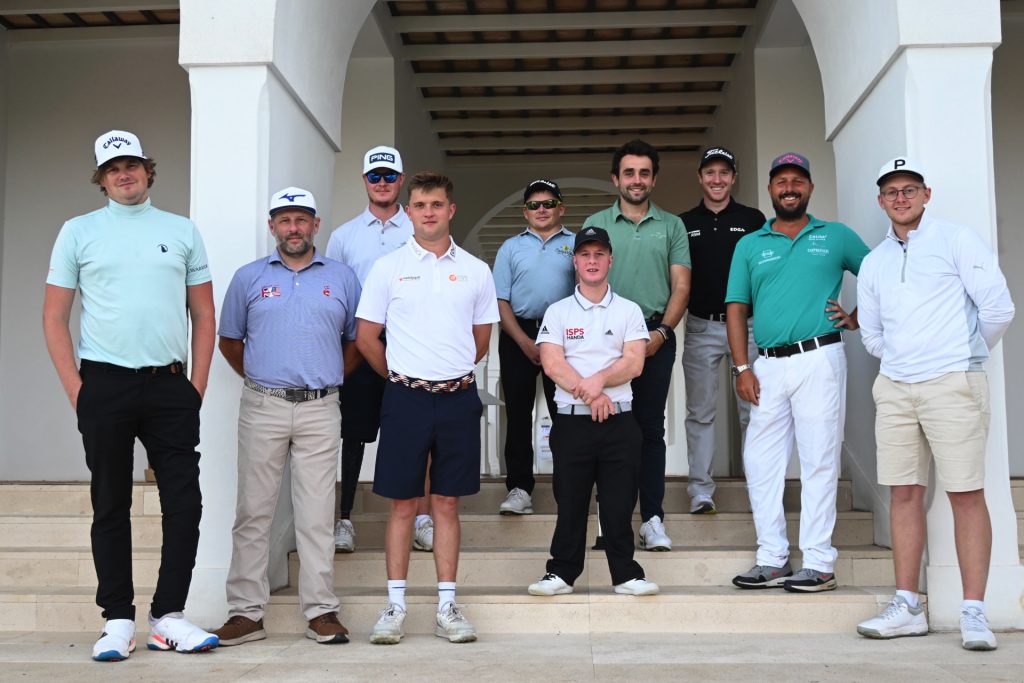 "And then, obviously, I played very well in Singapore, which suited me very well. I come from Durban; it's hot, it's humid here, which has very similar conditions to what we found in Singapore. I'm used to that. A lot of the guys, they would have taken a bit of strain in that humidity. The greens there are something that I was also used to. We have similar grass out here, particularly on the east coast of South Africa. Everything fell into place in Singapore."
The man from Durban carded a three-under par final round of 69 at Laguna National Golf Resort Club in Singapore, after rallying on the back nine with three birdies on his final four holes to win by three strokes. 
During the tournament, David was only too happy to support the DP World Tour and EDGA as they gave a first try at golf to a group of people who have Down syndrome from Singapore's national association (pictured above).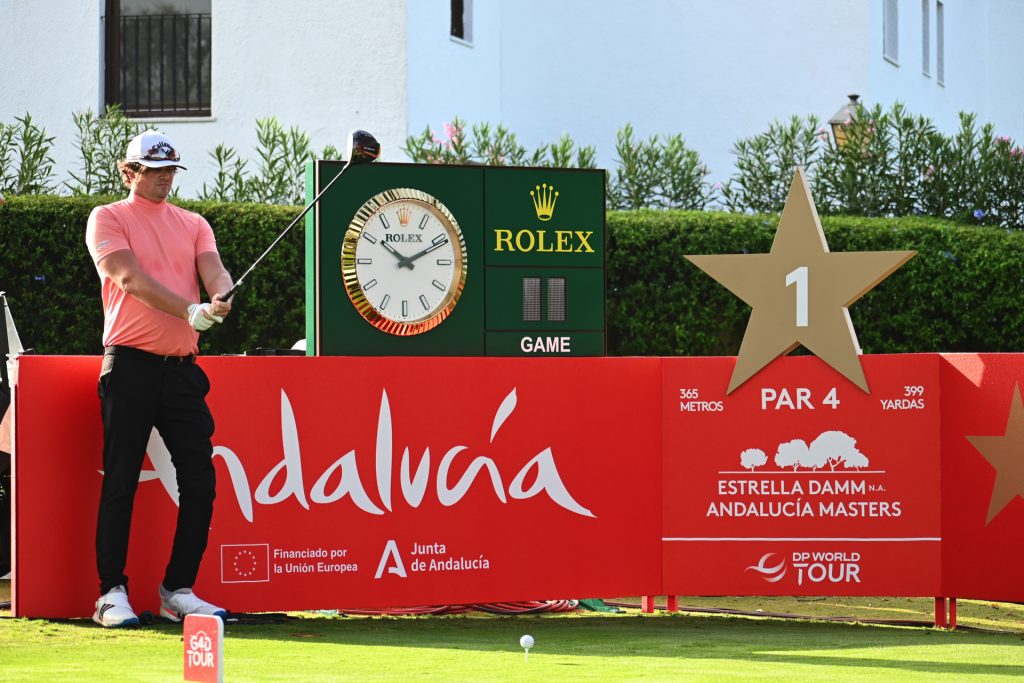 Through his performances, David realised just how far his determination and focus can take him. 
"It's an important part of trying to get better. I'm in the gym at least four to five times a week. I'm swimming about 10 km a week as well to try and improve my fitness. It's a full-time job, if you want to call it that. You're in the gym, you're training, you're practising, you're playing. You're just trying to find any aspect that can help your game and save you a couple of shots here and there." 
Looking to the future, April 2024 will be the time hopefuls for golf's professional tours will sign up for stage one qualifying on the Sunshine Tour in South Africa, a series where many of the greatest names in professional golf have started their journey on tour.
"You always have a goal that you want to try and work towards. Ultimately, I would like to try and earn my way onto the Sunshine Tour," says David. "I'm hoping this time next year that I'll enter and see how it goes. I think I would be the first disabled golfer to earn their tour card for a recognised golf tour, and that would be a pretty great achievement."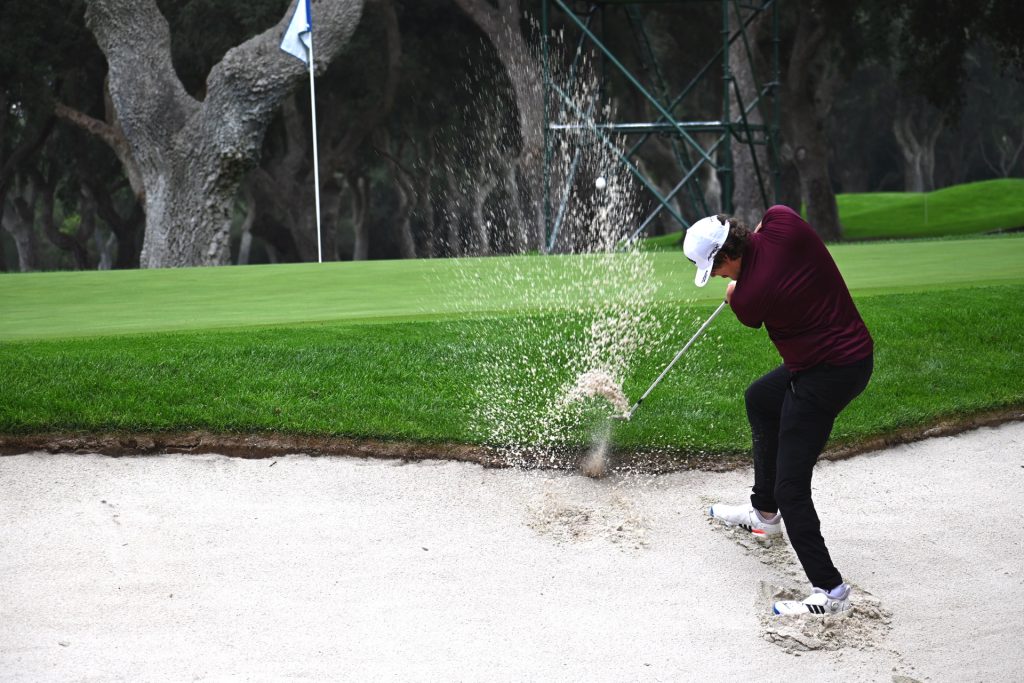 Golf is a simple game on one level; to play it really well and beat the opposition it can be supremely complex. Even the great players David admired when growing up in the game, Major championship winners Ernie Els and Retief Goosen of South Africa ("both had beautiful swings"), and USA players Tiger Woods and Phil Mickelson, have all been humbled by golf on enough occasions to always respect every shot they play if they hope to beat one player never mind the 100-plus they are usually teeing it up against. 
"And actually, another player that I always enjoyed watching was Webb Simpson. He had a fantastic win at the US Open when they played at the Olympic Club [San Francisco]. I always enjoy watching the guys that aren't the best of the best. They're more the grounded guys who week in, week out, they're there, they're playing, they're working hard. I have a lot of respect for them. It doesn't come as easy."
For David Watts it has never come easy either. We asked David what the game means to him today.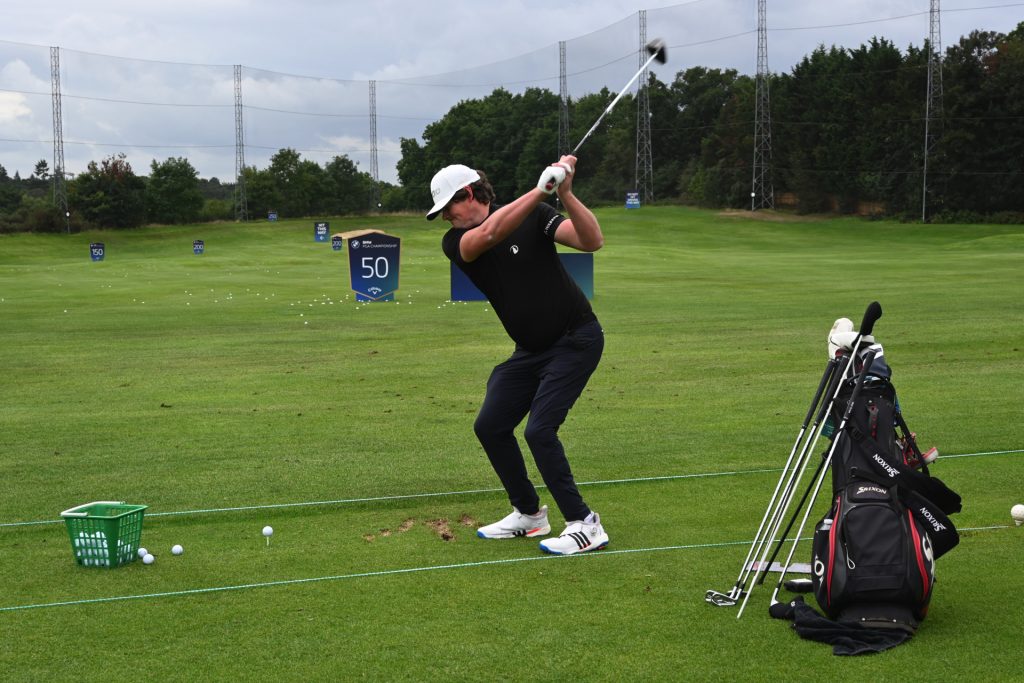 "It's a hard question to answer. Obviously, golf is very close to my heart. I've played for a number of years. It's a great outlet for me. It took me from being someone that struggled with certain mundane tasks in my normal life to being somewhere where you're equal. You're playing against yourself, you're playing against par, effectively. It was a great escape.
"I think it's like that for a lot of other people as well. Over the years, you put a lot into it. Sometimes it's hard, but it always gives back, if you stick with it. It's a huge part of my life, has been for a long time, and I'm sure it will be for the rest of my life."
On our golf courses, and in competitions, you will be hard pressed to find a more likeable player than David Watts, but also, you will struggle to find a more competitive one. That makes for an intriguing mix. Hopefully, we will see David on a professional golf tour soon, but if there is one thing we do know, whatever success David achieves, it will be well deserved.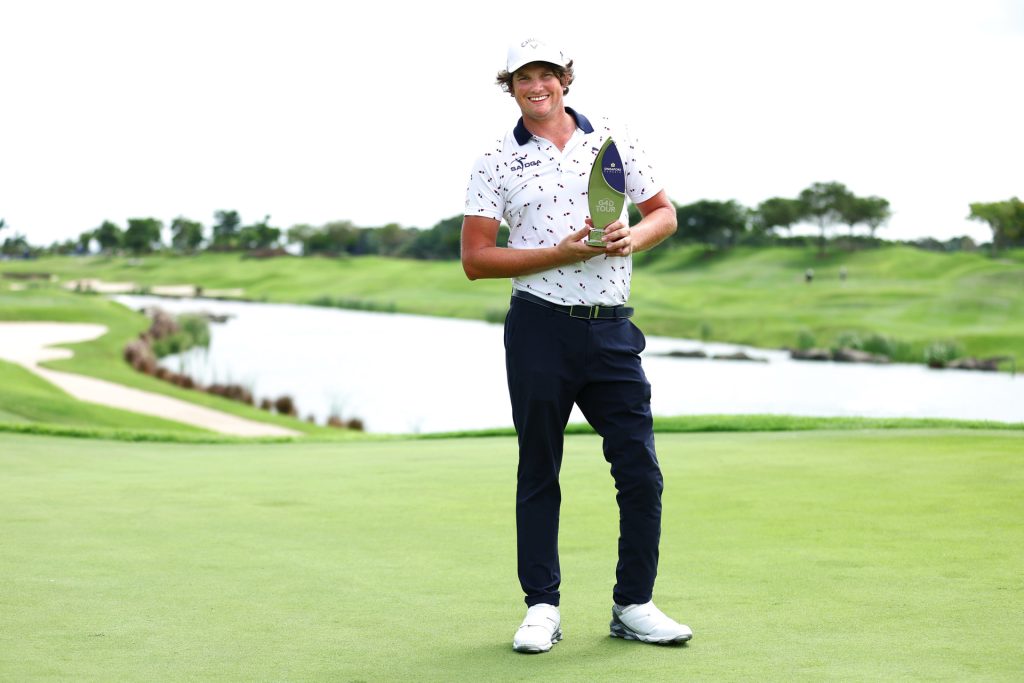 NB: When using any EDGA media, please comply with our copyright conditions