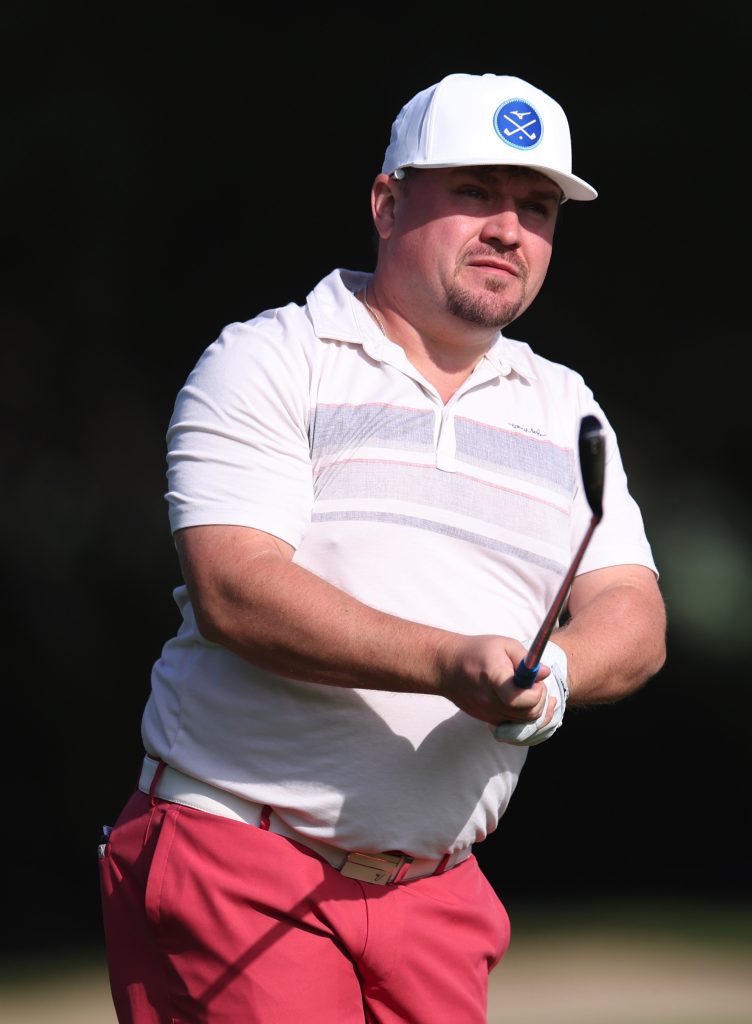 There is a golf ball that sits in a glass cabinet in the museum of the United States Golf Association at Liberty Corner in New Jersey, donated by Jeremy Bittner. This ball could be seen as an emblem of a remarkable year for Bittner in 2022, the amputee golfer used it to record the first hole-in-one in the inaugural US Adaptive Open, made at Pinehurst Number 6.
This was just one shot in a blaze of fine shots and strong performances. The man from Pittsburgh enjoyed top-5 finishes in three of his key national golf championships, climbing from 170th place in the World Ranking for Golfers with Disability to number 11, and qualified for the G4D Tour, where players share the same golf course in the same week as their famous counterparts from the DP World Tour.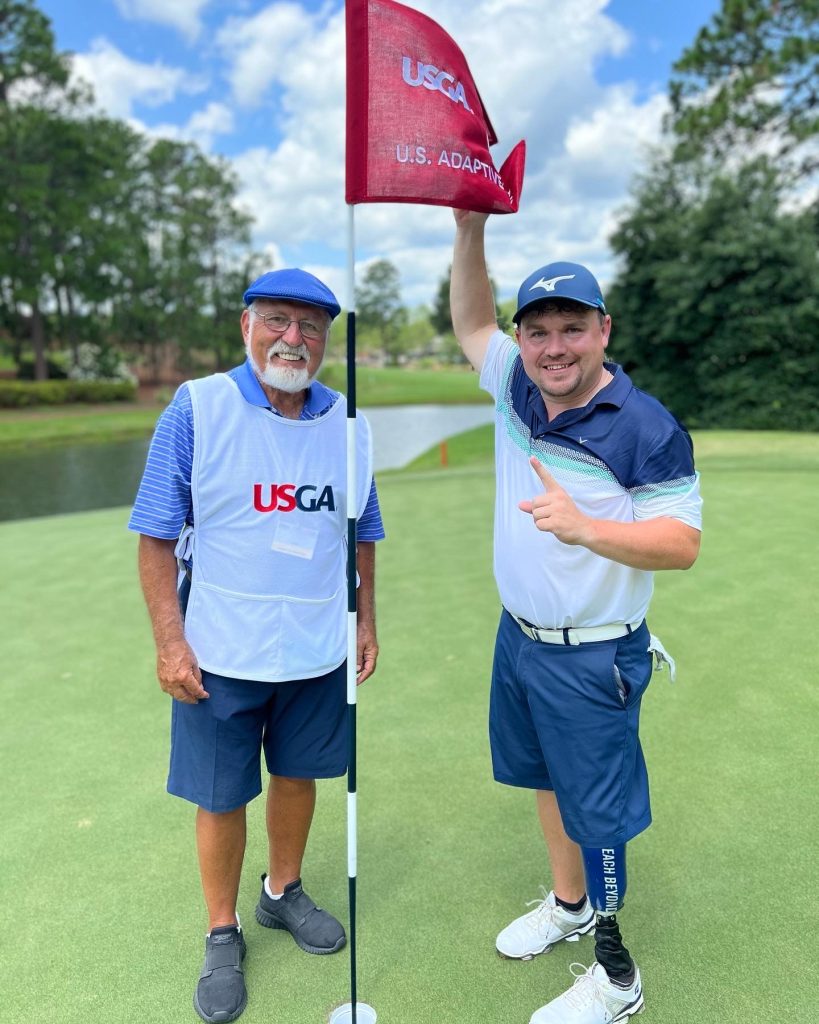 Jeremy Bittner admits that creating these statistics is exciting but he says he loves the process more, the actual play is what puts the smile on his face. For him, golf is very much about sharing those fantastic moments of close competition with golfers who become his friends. His appreciation of camaraderie comes from his background, indirectly from his childhood injury and yet always feeling included, from his basketball teams and his family.
"Whether it's golf or basketball or any activity, at the fundamental level this is a great way, especially for a new amputee, to get out there and meet people from similar walks of life and share stories," says Jeremy.
"Golf's great, the courses that we are playing are amazing. But it would all come second to me to the personal relationships I have with these guys, and going out for dinner after the round or if we all happen to rent a house together for the week; that's where a lot of these memories are made as well, off the course. That's something that you need to have, especially as a newer amputee, because these folks have all been through it. Whatever your issue is, if you have got enough of them in a room, somebody's done it before; they have figured out a way to get by. Maybe it will work for you, maybe you'll need to adapt it for yourself."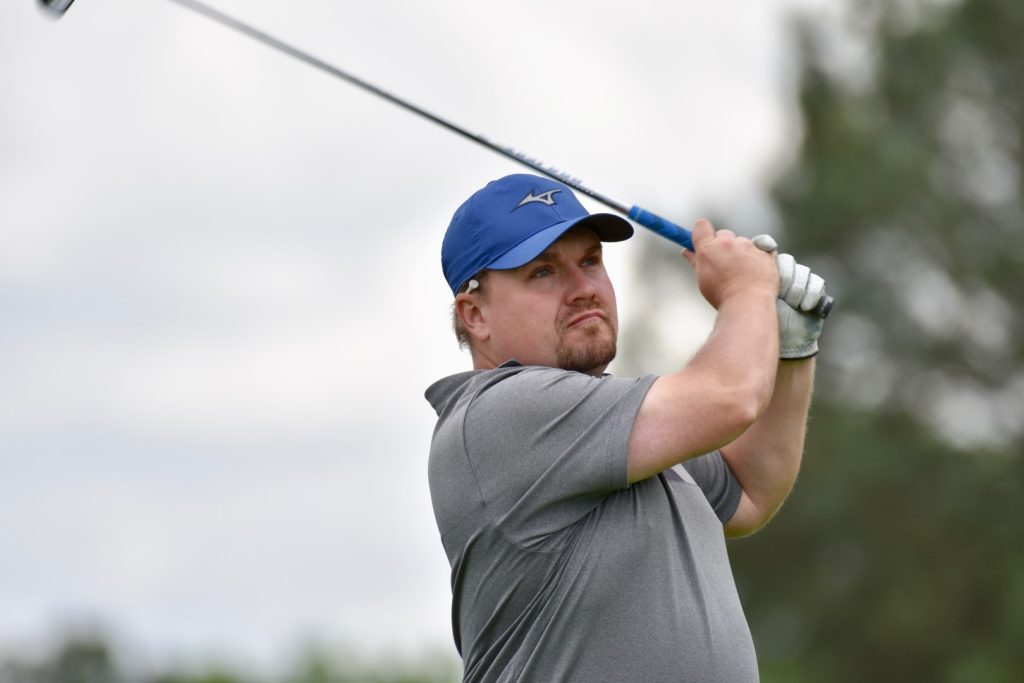 He adds: "You need to adapt your life based on what your disability is, and adapt your swing to what your limitations may be. It's an endless struggle, just like golf. You can't perfect it, but you're always working towards that end goal."
While golf provides these learnings in life, golf competition is of course a meritocracy. His dramatic rise up the World Ranking led to his deserved qualification for the G4D Tour @ Hero Cup this January (2023), held in Abu Dhabi in the United Arab Emirates; Jeremy's first adventure outside of North America.
The invitation for this 14,000-mile round-trip created a bustle in the household, Jeremy having to quickly renew his passport, and juggling family and work. Despite precious little competitive golf over the harsh Pennsylvanian winter, Jeremy said it was "an honour and a privilege" to be there, and the experience left him perhaps more excited for a coming season than ever before.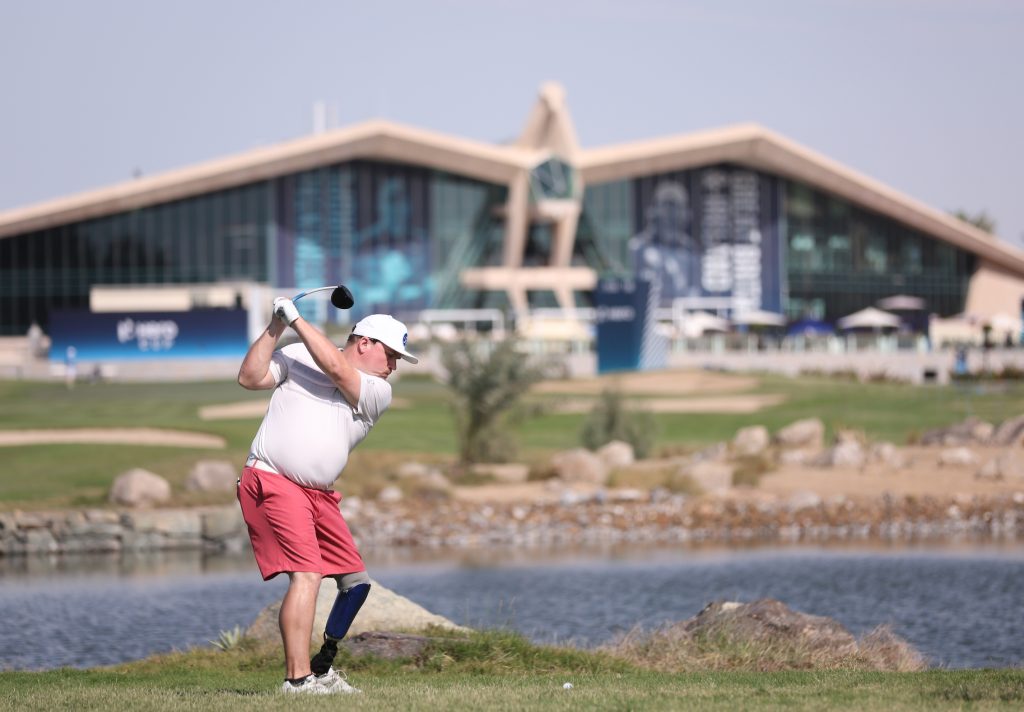 Timing-wise, the stars have aligned nicely for the 34-year-old as his golf reaches this new level. Jeremy is now established in his career as a hotel manager for Drury Hotels in Pittsburgh, while his family are as keen as he is to see what can be achieved on the fairways and greens, including his wife Darlene, father Scott, and a special mentor, Uncle Todd, who understands very well some of the hard work he has had to put in to reach his current golf handicap of 0.3.
Jeremy lost his lower left leg in a lawnmower accident when he was four years old. Despite this difficult start in life, encouraged by his Dad and always fully included by his young friends, he emerged as a sporty and energetic youngster with a keen sense of fun. His first game was basketball (he still loves playing today). Dad got him into golf and in his early teens he joined the high school golf team and he never looked back.
When Jeremy was 15, he first heard about the Eastern Amputee Golf Association (EAGA). So warm was the welcome he received in this first competition that he signed up for three more tournaments that year. It wasn't too long before Jeremy was signing for rounds in the 70s on his scorecard and he realised golf was going to be a big part of his life ahead.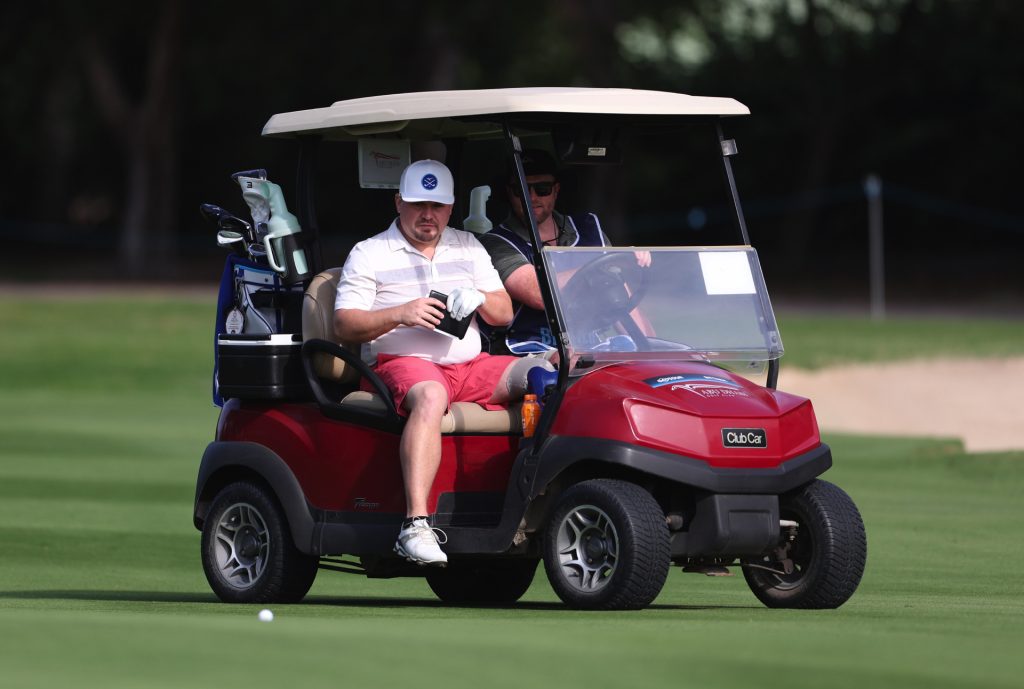 There was a spell in his mid to late 20s when advancing his career and starting a family made regular tournament golf difficult, but by 2018 he was able to play more events again; his efforts being rewarded when he won that year's EAGA regional championship. His first big win, with more to come. 
When Jeremy is in competition, it's not for him the poker face, clamped jaw, or thousand-yard stare of some of the top players; it's not his style.
"That's not my personality. I want to be out there, having fun. And the nice thing is, when you play in these tournaments, you play with a lot of the same players, especially that final group or the leaders, and they're all awesome guys. They all have unique stories, unique approaches, but through getting to know them, it becomes more like a Sunday morning round with your buddies, with obviously a little more at stake. I definitely play my best when I'm relaxed, when I'm having fun, joking with the guys, joking with myself. When I hit a bad shot, which is going to happen over the course of 54 holes, you make a joke about it, be a little self-deprecating. It's a trial and error thing, and that's the method I've settled on at least for the moment."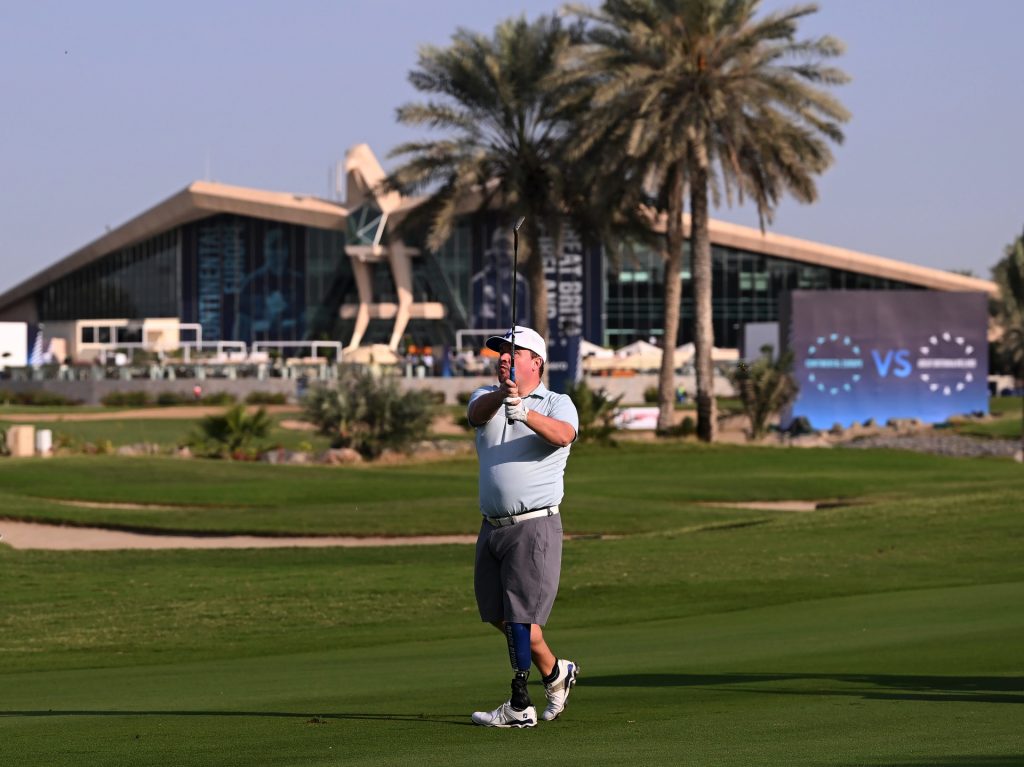 Behind the smile is usually the knowledge that Jeremy is as ready as anyone to give a tournament his best shot. Few will work harder in practice – however he can grab an hour here or there between work and home, he'll use it wisely. Luckily for him his local club, Chartiers Country Club, Pittsburgh, has great facilities to work on his game.
Jeremy says: "So one of my favourite drills is just to go there and I'll start with one of the close ones. I'll go out to the furthest one and then work my way back on the other side, and I have to hit each green three times in a row. Which, you know, when you get out to 90, a hundred yards, hitting three wedge shots to within about 10 to 15 feet is not an easy task. It can be frustrating. There are days when I'm done in 25 minutes, and then there are days I'm out there for an hour and a half and I'm asking the pro shop for more balls! It's really like a mental checklist for my game. They also have a great chipping area, and one of the benefits of being a member of the club is it doesn't cost anything to go out there and practise.
"Sometimes you are thinking about golf, sometimes you are thinking about work or family. Honestly, it's almost the best when you're not thinking about anything. You're just out there and letting muscle memory take over and that gets you in the zone. So, it's definitely helped my approach and practice makes perfect. It's working out well so far."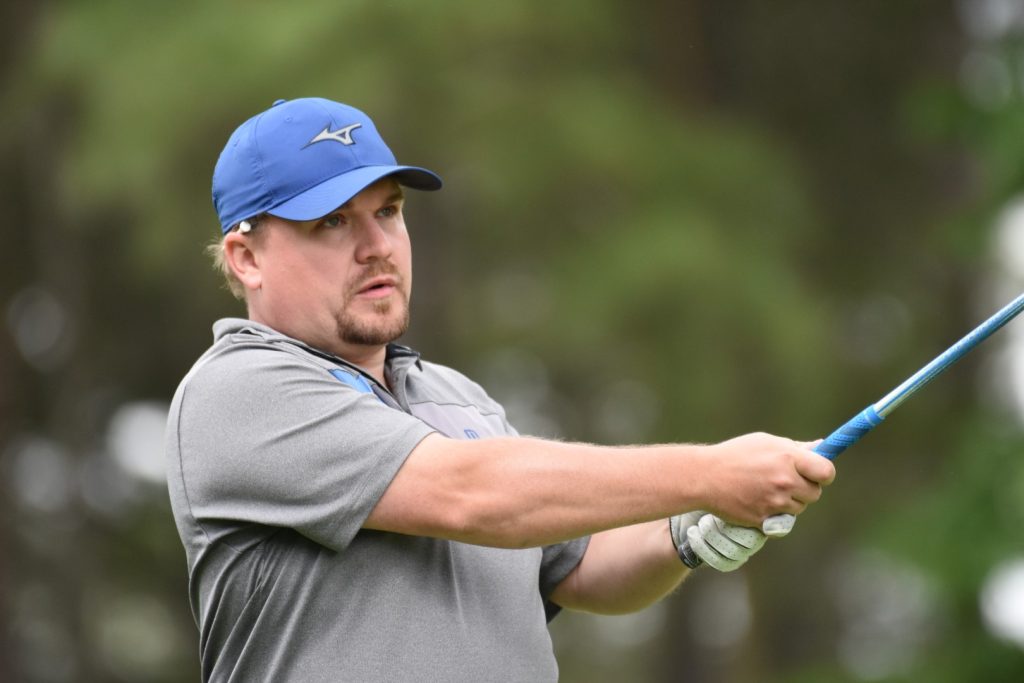 With his great form in 2022, Jeremy perhaps shouldn't have been too surprised when the email came through from the DP World Tour, but when the dog happened to wake him up one night at 2.30am and he read on his phone he had been invited to Abu Dhabi, he was momentarily confused.
"And I'm reading it and I'm like, this is probably a scam. I said, who wants me to go to Abu Dhabi to play golf? This is too good to be true. I got back into bed and my wife, half in her sleep is saying, everything okay? And I say, I think I just got invited to play golf in Abu Dhabi!" 
He reached out to leading players and fellow Americans Chris Biggins (World Ranked 3) and Kenny Bontz (34) for encouragement about making the trip.
"They said look, if you get invited, you have to go to it. I was able to make it work and went over and they weren't wrong. It was an incredible experience."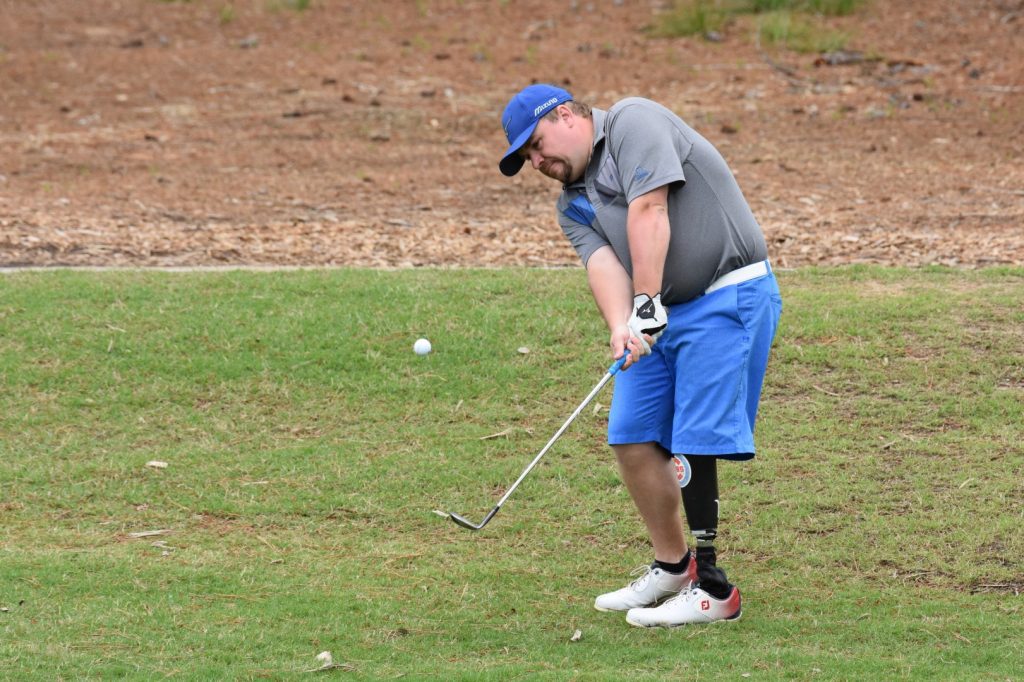 Jeremy would finish ninth; not his best golf but he was very happy with his first effort given his modest preparation. And he stressed he wouldn't have been there at all without his family's support, including Darlene and their three children, Kate, aged nine, Keegan (six) and little Lillian (one)."And we were somewhere on the back nine on one of the days we were golfing, and I said, you know, when you're actually on the course, between the lines, I kind of forget I'm in Abu Dhabi. I forget I'm literally on the other side of the world because the golf course is like home. It's a comfort. It's a new course to me and there's a lot of external things that are new but when you boil it all down, I've still got to make the shot. The ball still has to go in the hole as efficiently as possible, and all that's very comforting."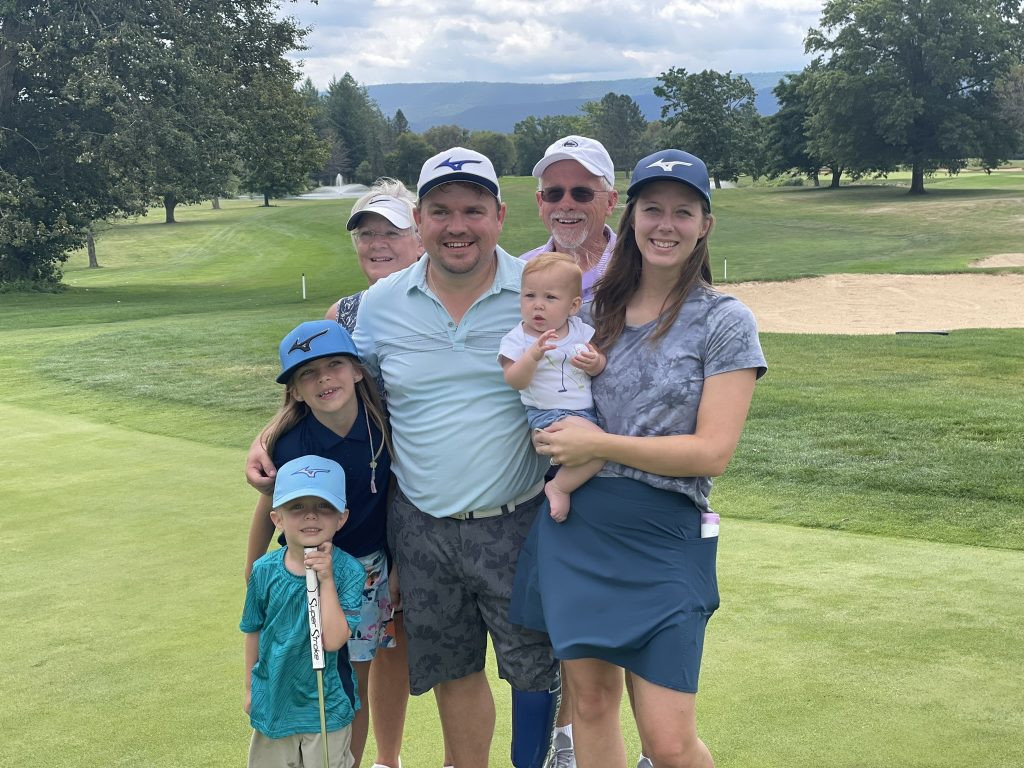 "I have such an amazing support system between my wife and kids and the wider family. Without their support as a collective, none of this would be possible," said Jeremy.  "Obviously, being introduced to the game by my Dad and being encouraged to play in these tournaments and driving me to them when I was 16, 17 years old; funding me playing in these events for years when I couldn't do it in high school and college. Then my Uncle Todd was a Paralympic skier back in the late nineties. You know, he certainly shares that competitive drive and the thirst for that elite competition that I have. And he's been a huge sounding board, really for my entire life.
"He's an amputee as well, from birth. So whether it's golf related or just a chat about a prosthetic or something, he's always someone I could pick up the phone to and we can kind of bounce off each other. He's actually going to caddy for me this summer at Pinehurst for the USGA Adaptive Open, so I'm really looking forward to that. It'll be nice to actually have him out there at one of these tournaments."
After the surprise and delight of the invitation to Abu Dhabi, Darlene was right behind him for this epic golfing adventure.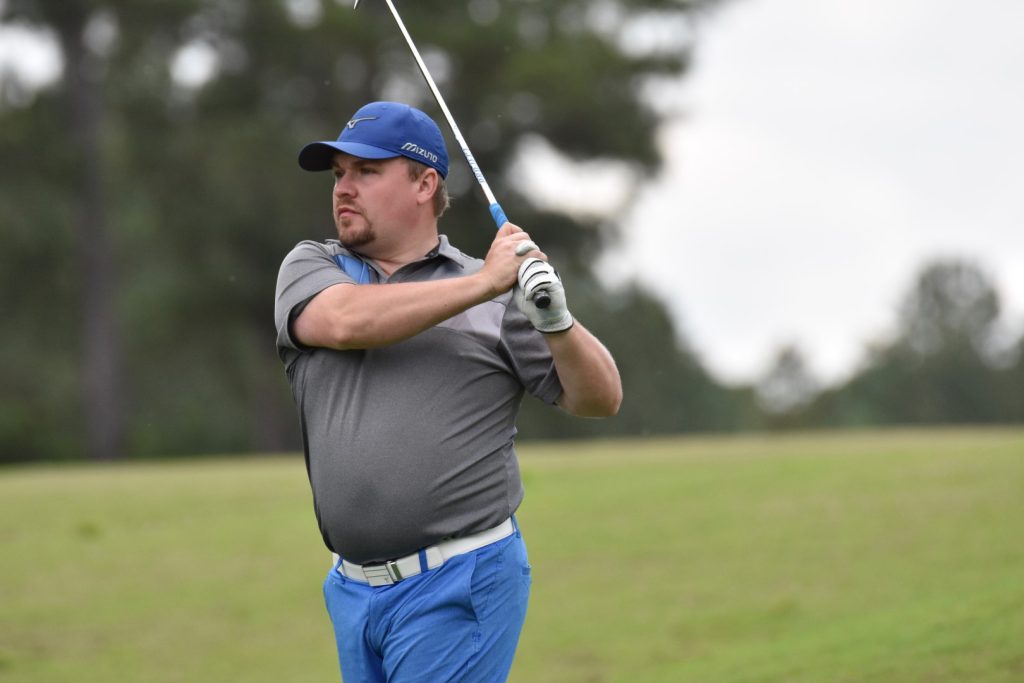 "Darlene is as invested in this as I am. She started a couple of Facebook and Instagram pages called 'Amp'd Up Sports' that we run together and where I'm just posting my adaptive sports life. It's largely golf, but there is obviously some wheelchair basketball stuff on there as well, and Darlene's the one who started it. She created the logo, she has got the accounts on her phone and everything, and she has helped me reach out to some sponsors which is great as well. You can't ask for more, you know?"
This tight-knit unit of family has always been a big help but so has another, his teammates on the basketball court, where he has played traditional and wheelchair basketball (his current team is the Steelwheelers in Pittsburgh). Jeremy says that if he has any golf swing secret it might be the strength and fitness levels that playing wheelchair basketball offers him between October and March, when the harsh winter starts to get in the way of golf. Playing the sport has greatly strengthened his upper body, his arms, and improved his balance. When he takes the foul shots for his team, he finds it similar to his golf: just him and the target and the pressure to sink the shot.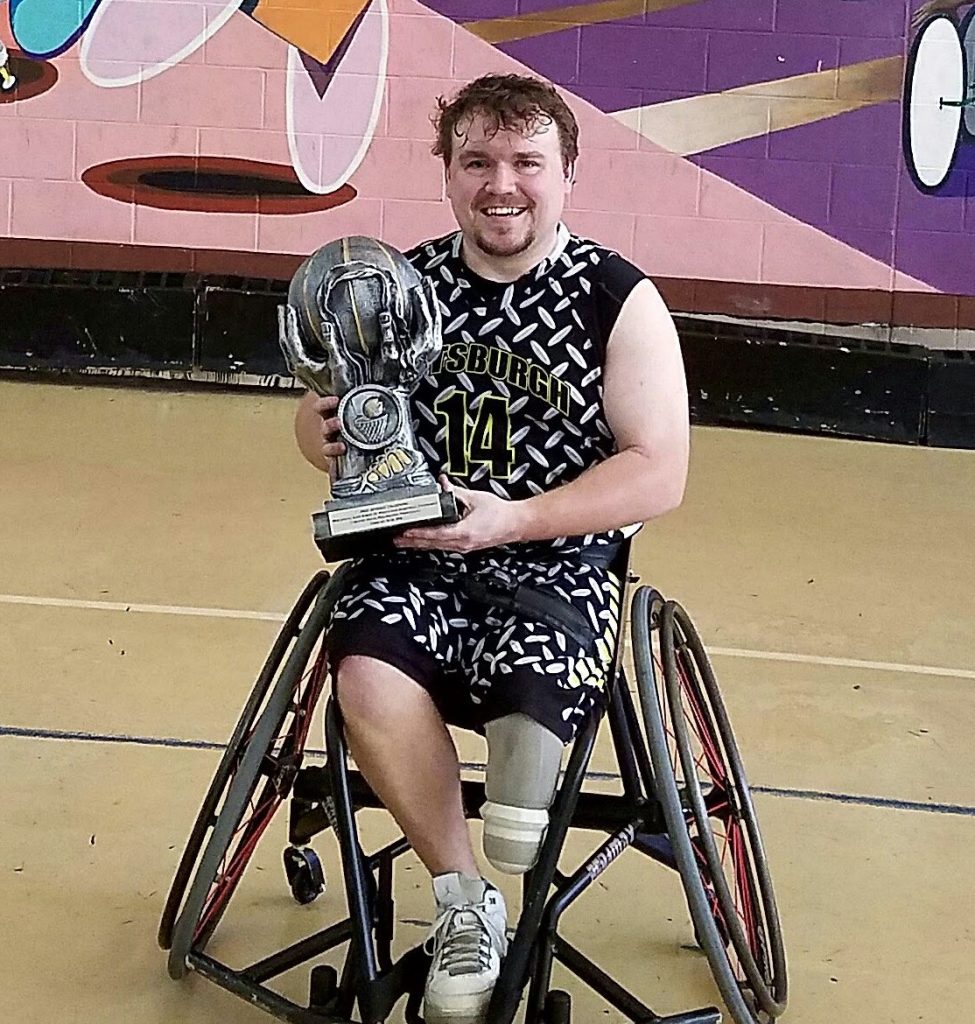 Jeremy hopes he can share all these positive lessons found in sport with his children, and while son Keegan is just starting to hit the odd golf ball, daughter Kate certainly has an eye and a swing.
"You know, I want to give her all these pointers, just unload all of this information that I've accrued. But if you remember your childhood, you just want to get up there and hit it as hard as you can, and yes, you're going to swing and miss sometimes. So I still remember picking her up from the first day after golf camp and I asked, did you have fun? Tell me one thing you learned and she says, well, sometimes if you don't swing as hard as you can, you actually hit it better and it goes further. And I'm like, Kate, I've told you that a hundred times! She said, no, you said if I swing easy, I'll hit it better. You sometimes need the third person, the coach, giving the wisdom, so it's not just all coming from Dad!"
For his own golf, it can still be challenging to fit it in. He is the hotel manager of the Drury Plaza Hotel Pittsburgh and with often around 200 guests per day, every shift can offer challenges and rewards. Jeremy says the Drury Hotels group is "incredibly supportive" and has been delighted the golf has gone so well, while he always feels inspired by the great team of colleagues around him.
After all the hard work, the golf course continues to be his own private haven.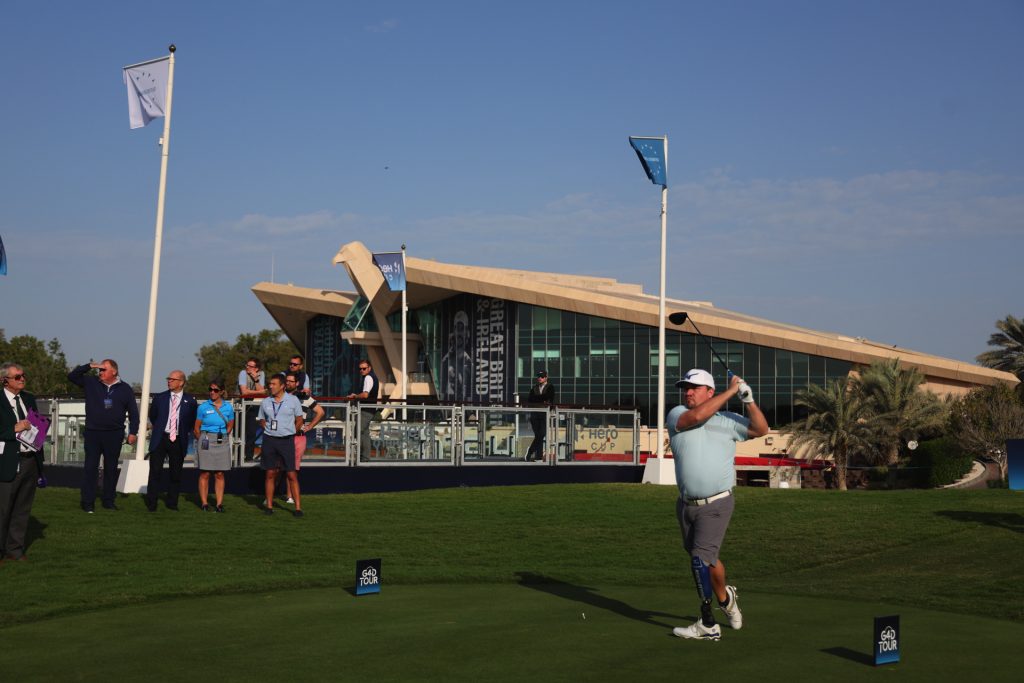 "Yes, absolutely, like you said, the natural surroundings, just picturing a golf course, you know, the background on my phone is a golf course. It's just the natural element, the green grass, the blue sky, the white sand, it's just a very relaxing thing for me.
"I'm managing a hotel where there are a lot of things I can control and there's even more things that I can't control, an infinite number of things that I can't control. So, it's definitely like a happy place, if you will."
After recent performances, Jeremy hopes Abu Dhabi may be the first in a series of new happy places to find himself in on the G4D Tour and in other adventures in the USA. But the happy place in golf clearly means more than the turf below his feet. For Jeremy, it is inhabited by many friends, colleagues, other G4D players, his Dad and Uncle Todd, and a family which understands that golf isn't merely about the scorecard in your pocket.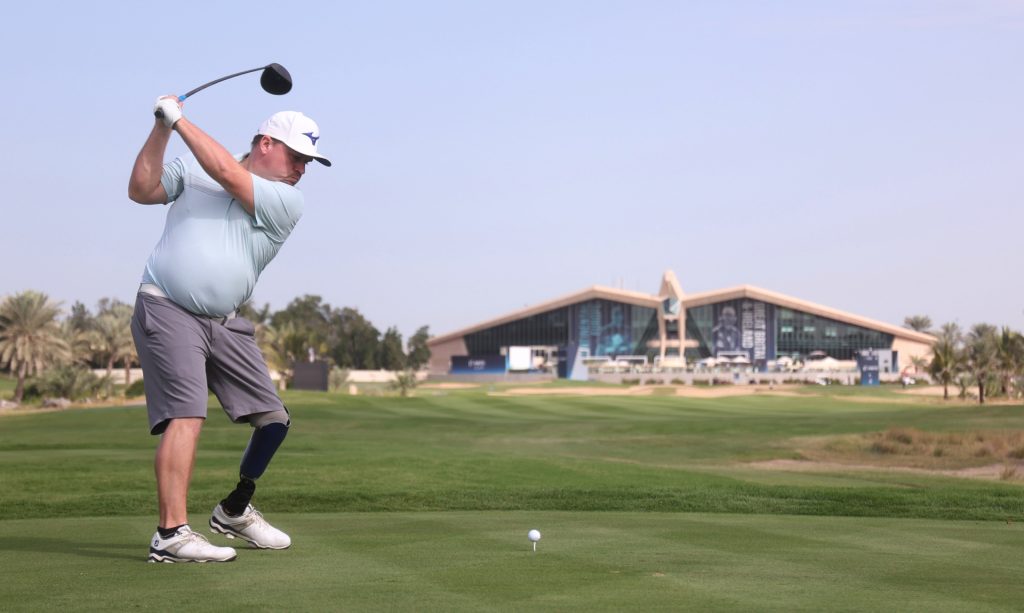 NB: When using any EDGA media, please comply with our copyright conditions