Audio: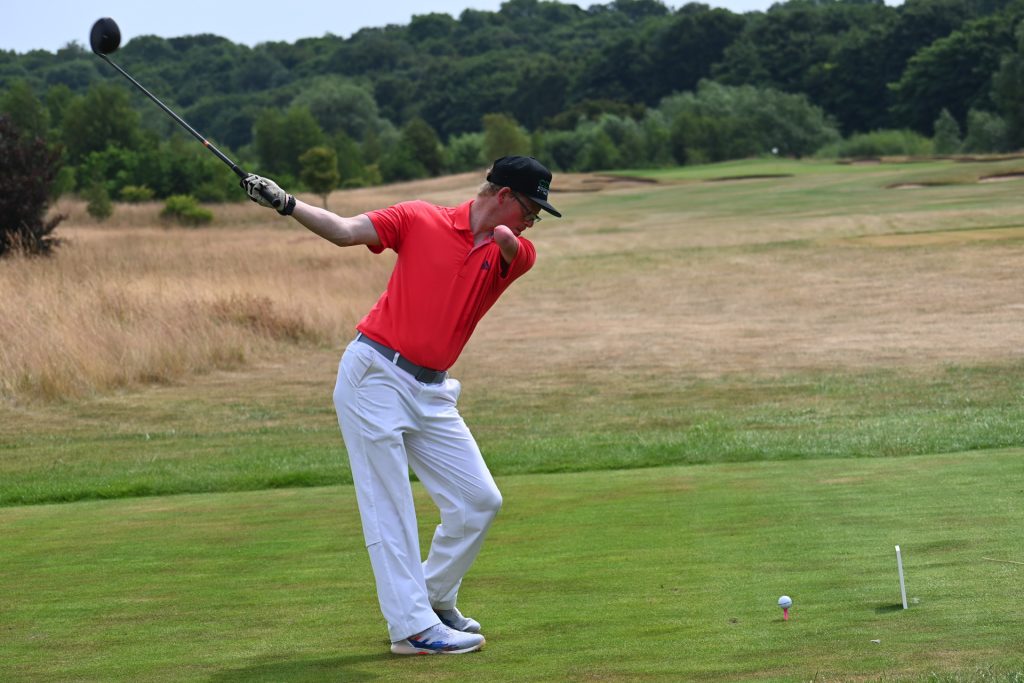 Darren Grey's passion in learning the technique of the golf swing has led to him not only becoming a very good player in his own right but, all being well, he is soon to fully qualify as a PGA Professional and therefore able to share his joy of coaching the game with others.
Born without a lower left arm, this genial 37-year-old from Darlington in the North East of England always loves talking technique, and loves seeing the faces of those he coaches light up with pleasure when they hit a good shot. Darren himself had to put in a great many hours of practice to swing the golf club as well he does, and you sense his customers will see his golfing knowledge as hard-won, and therefore worth listening to.
When Darren helps a client to make progress in their game, he describes their smile of recognition as "the wow factor". This can be exciting but another key tenet of his coaching is about getting the client to accept, and embrace, that you don't improve overnight. The path ahead is long but can be hugely satisfying for both the client and the coach. However, it is always wonderful to see the 'wow factor' whenever it happens.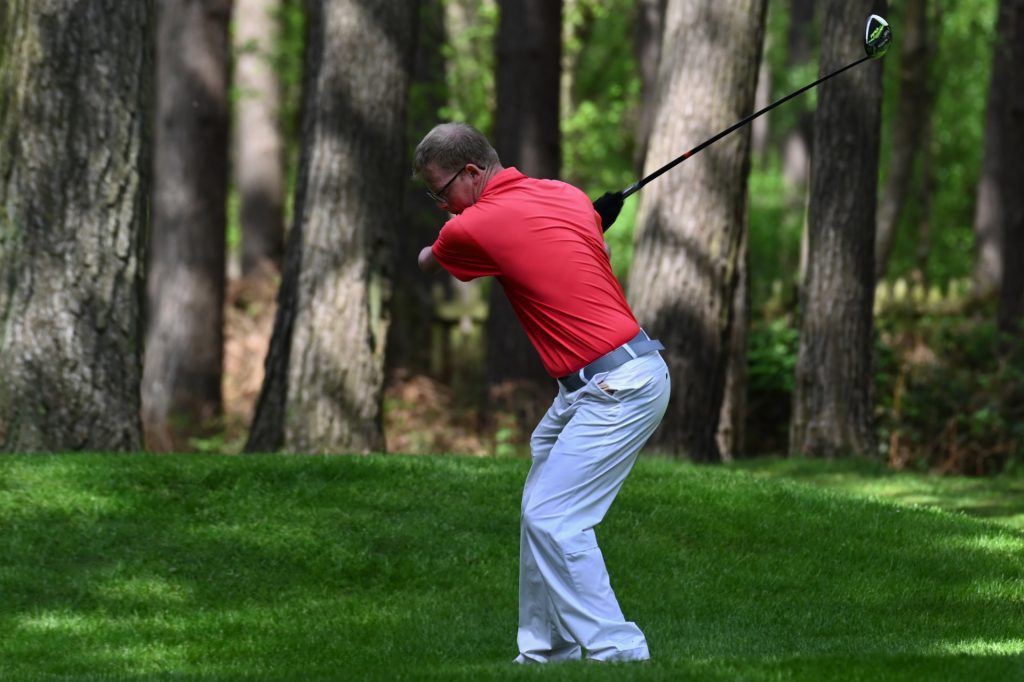 Darren gives a recent example: "Yes, I do find this rewarding. I mean one of the guys wanted to work with me and said to me recently, 'I've always sliced my driver.' Let's say 20 minutes later and he was over the moon and we're talking about it back at the clubhouse.
"It is nice when you see bits like that. It doesn't always happen with everyone because everyone is different in the way they learn. And I do think we are adapting to different people in different environments as to how to coach them. Whether it's visual, whether it's the way you talk to someone, whether it's showing them the swing. It's very different depending who you are coaching, whether you're trying to make them mimic movements or to try and get them to feel a movement. It's all dependent on the person how this coaching relationship develops."
Appointed this summer as a teaching coach and PGA Trainee Professional at Alnwick Castle Golf Club in Northumberland, Darren believes he has joined a highly progressive golf club project. It is his first full coaching role, and he feels that both the club team, the members, and his coaching ideas can create a great advertisement for golf to be enjoyed by more people in the nearby community, creating a warm welcome for new players of all abilities. It certainly looks set to be an exciting time for the local area.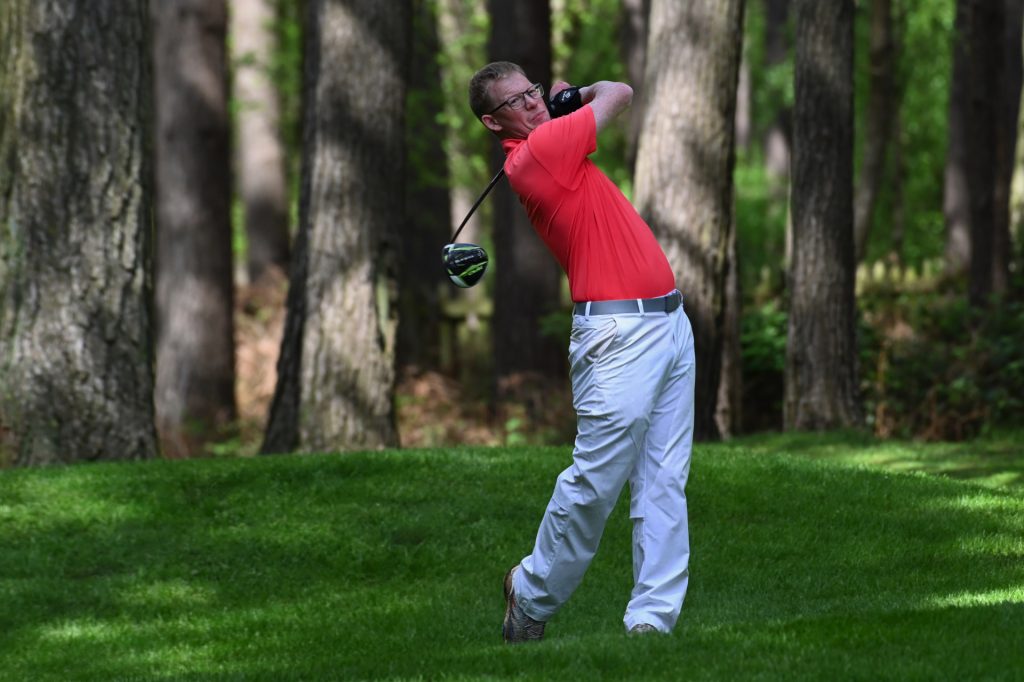 Darren grew up in the North East and still lives in Darlington. As a sportsman so far in his life, Darren has twice proved himself. First at school as a swimmer he reached national swimming championships and – through tough practice sessions sometimes three times a day – he says he was close to breaking into the GB team for the 2000 Paralympics in Sydney. Among his golfing victories, he is also twice a champion in the one-armed World Golf Championship, a notable feat in a highly competitive society of golfers currently numbering around 180 members.
But it is as a PGA coach that he now wants to excel and build his reputation, backed by his family of partner Sarah, and children Aimee, aged 16, Alex, eight, and little Leo aged three. For Darren knows as well as anyone the significant health benefits of golf and the peace it can bring you. He admits to having a tough time sometimes in school and after leaving school. Being born without a lower left arm did not make it easy. Today he feels he should have spent more time in his school books and perhaps less in the swimming pool, and he would actually escape both by sneaking off to enjoy some quiet golf. As he grew up and started a family he got his head down with hard graft and while the smell of chlorine in the pool is a distant memory, he now loves the scent of newly cut grass and all the trees at Alnwick Castle. It is now therefore "a privilege" he says to pass on the benefits of playing golf to as many people as he can.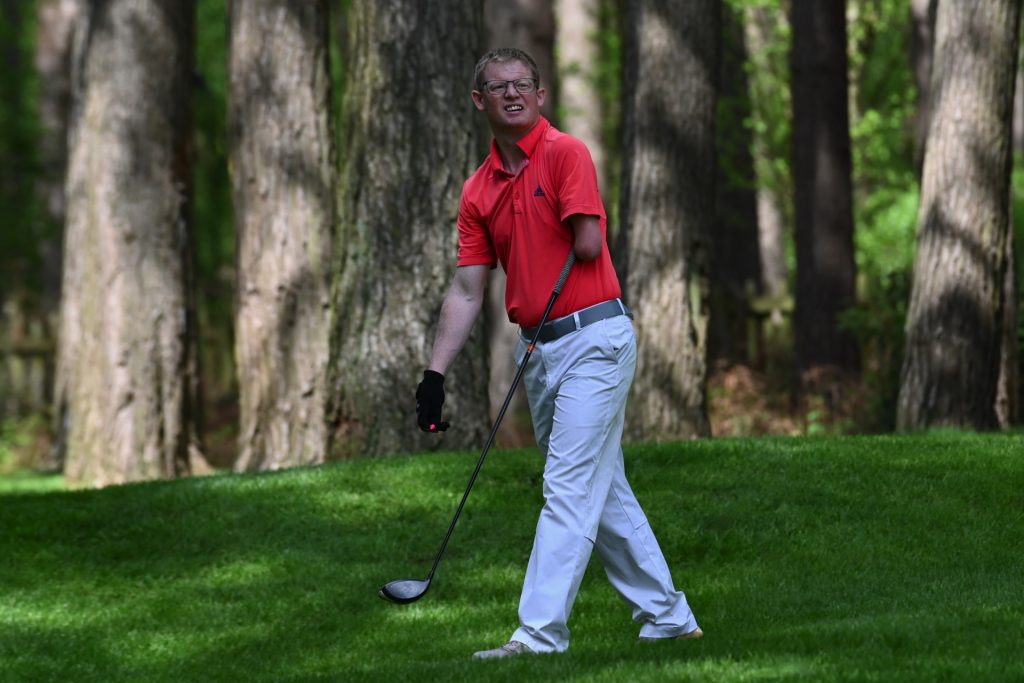 Thanks to his father Philip's encouragement, as a nine-year-old he enjoyed just whacking shots with a cut-down club in a field near their home. He joined Darlington Golf Club at 14 and three months later he struck his first hole-in-one on the 154-yard ninth hole (which he hit forehand with a right-handed club).
At that early age he had to choose between the control of backhand (the way he first started, with a left-handed club), or the more forceful forehand movement with a right-handed club. Forehand would win the day and be the choice for Darren, while his eyes were now being opened for the first time to the golf swing and technique, and the possibilities for his later career.
He says: "When I was hitting it backhand, I always used to see a cut, or if it wasn't a cut it then became a massive slice and I think I just preferred seeing more of the draw type shot that I used to get from forehand. I've looked at different techniques within different swings and all the mechanics just to try and work it a little bit differently. I've now based my swing between a lot of stuff I've actually learned with The PGA and also some of the things I've learned through looking at books on 'Stack and Tilt'."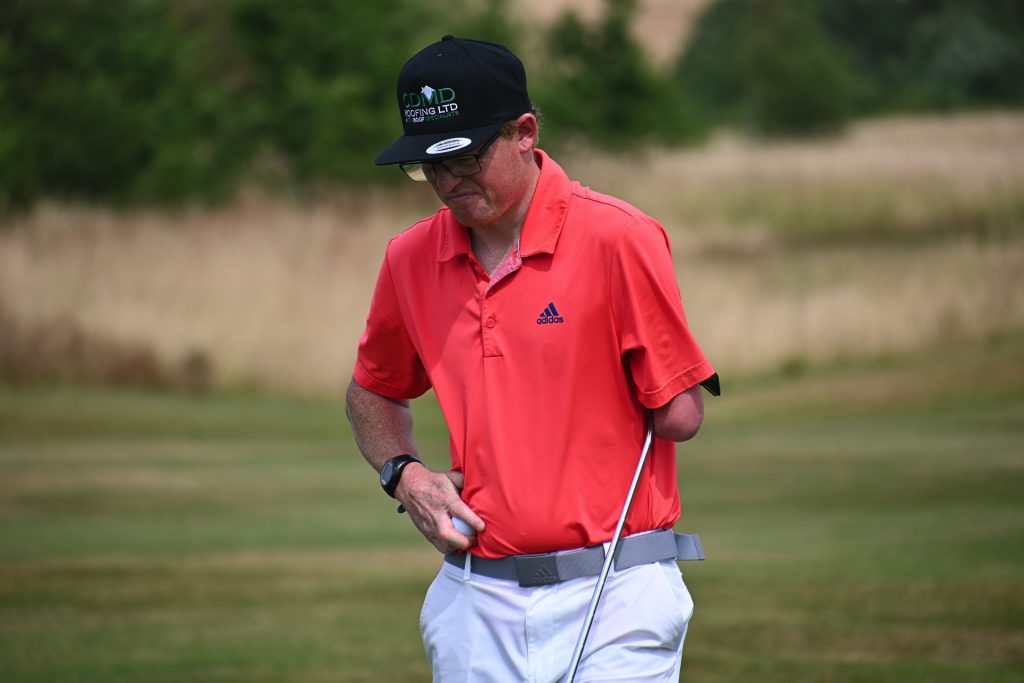 Using the forehand shot motion Darren talks of the need to "hold the low point", or maintain his body shape through impact, to keep control of the clubhead position for longer and avoid 'whipping' his wrist across the golf ball. 
"I can always tell the difference when I'm in the right position because my core muscles on my left side respond, I can always feel them as I'm going through the impact."
As a youngster, Darren loved playing and practising and he recalls his handicap falling in stages, before tumbling in a couple of seasons down to 12 at the age of 20 or 21. And playing in competitions started to give a new edge to his game.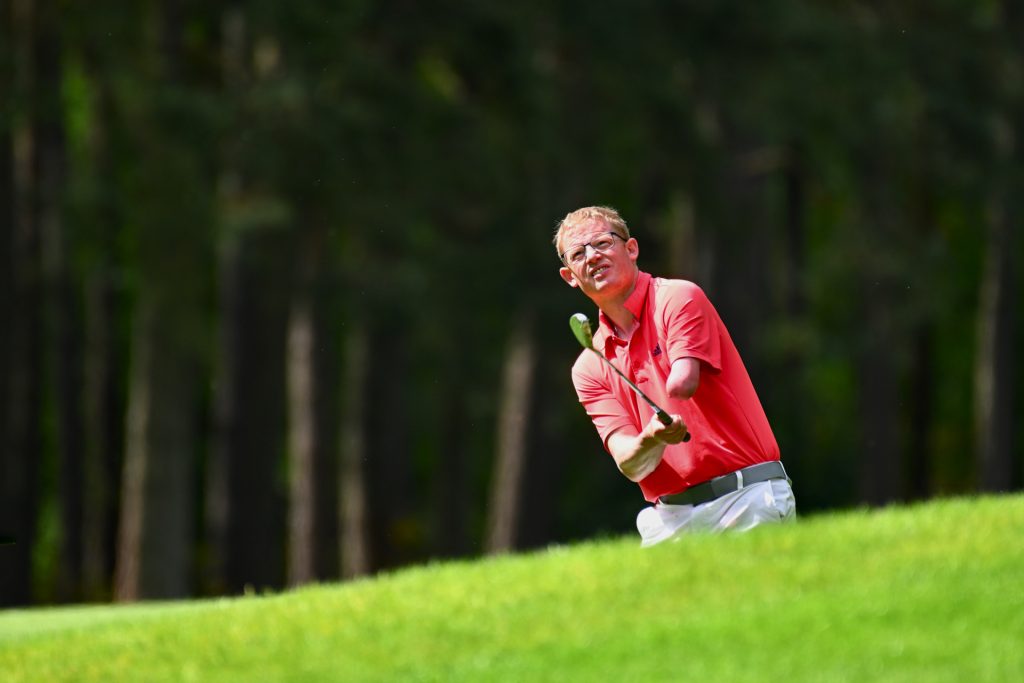 "I still remember being a youngster now and then going to one of the local golf clubs and I absolutely nutted my drive off the first, and then this guy just came over to shake my hand, saying, 'That was amazing!' And you know, I still get that wow factor sometimes, which is great."
The Society of One-Armed Golfers was established in 1932. Darren was welcomed into their competitions and in associated tournaments. He won its one-armed World Championship in 2010 and also this year in 2022 at Tynemouth Golf Club, where his performance included rounds of 72 and 73. In 2008, Darren travelled to The Cardinal Golf Club in Kentucky where he was selected to play for Europe against the USA in the biennial Fightmaster Cup, which is played in the same format as the Ryder Cup. He has now played four times in this event with a fantastic record of played 20, won 17, halved one, lost two.
In Kentucky, the encouragement gave him confidence. "One of the guys said to me, 'You can really do something with this. You are a really good golfer.' That kind of gave me a little bit of a boost and then in the next year or so I won the World Championship."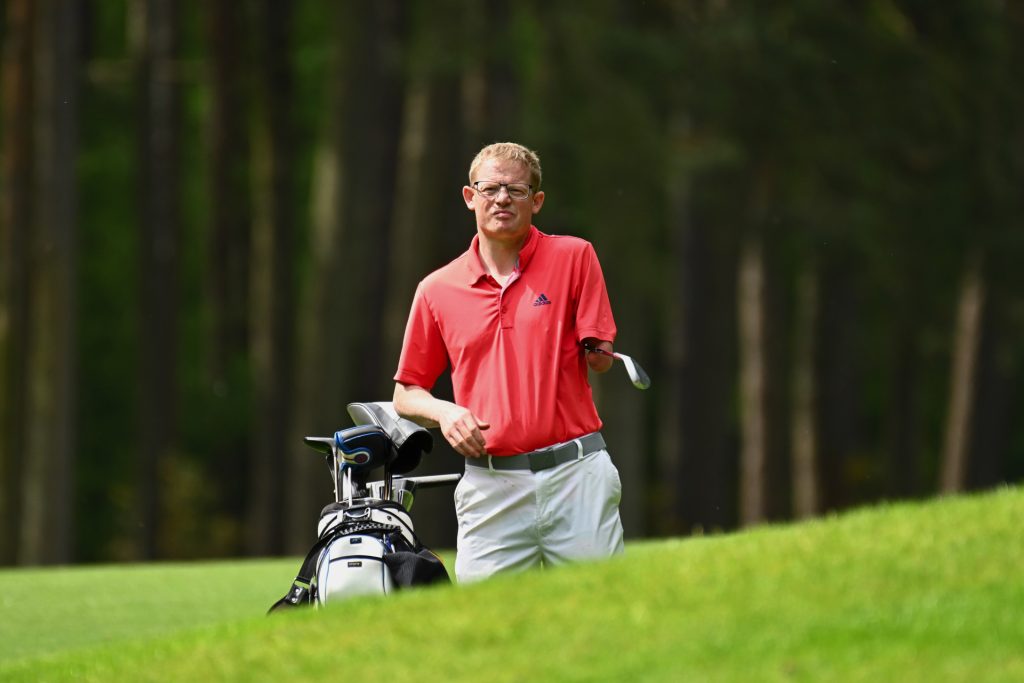 Darren continues: "I found my peak I'd probably say nine years ago, when I had good rounds like 71s, 74s, 68s; where I've been under par at a little golf club near where we are. It's a links course, so I get a lot of run on the ball. I used to run a lot of low draw shots, so around this windy course, it suited me really well. I always remember shooting two under par there once, and I will always remember being five under par after six holes."
Winning championships and matches was exciting and apart from his father's support, he thanks friend of the family Lee Dixon who was of particular help, both in his constant encouragement and in assisting with travelling expenses which meant Darren could travel to both the US and South Africa to represent both England and Europe. CDMD Roofing in Darlington and the Fire Centre in Middlesbrough are current sponsors, much appreciated by Darren.
Today he says golf helped him turn a corner in his life and gave him a better direction. In his early thirties he started to take practical steps. Darren enjoyed some seasonal work in a couple of golf pro shops in the area and, three years ago with the encouragement of his family, he took the plunge and applied to start the PGA Training Programme. As a first year Trainee he worked under Craig Donaldson at the Donaldson Academy and worked for golf retailer American Golf, where he felt the buzz of giving fellow golfers advice on technique as he helped fit them for their golf clubs.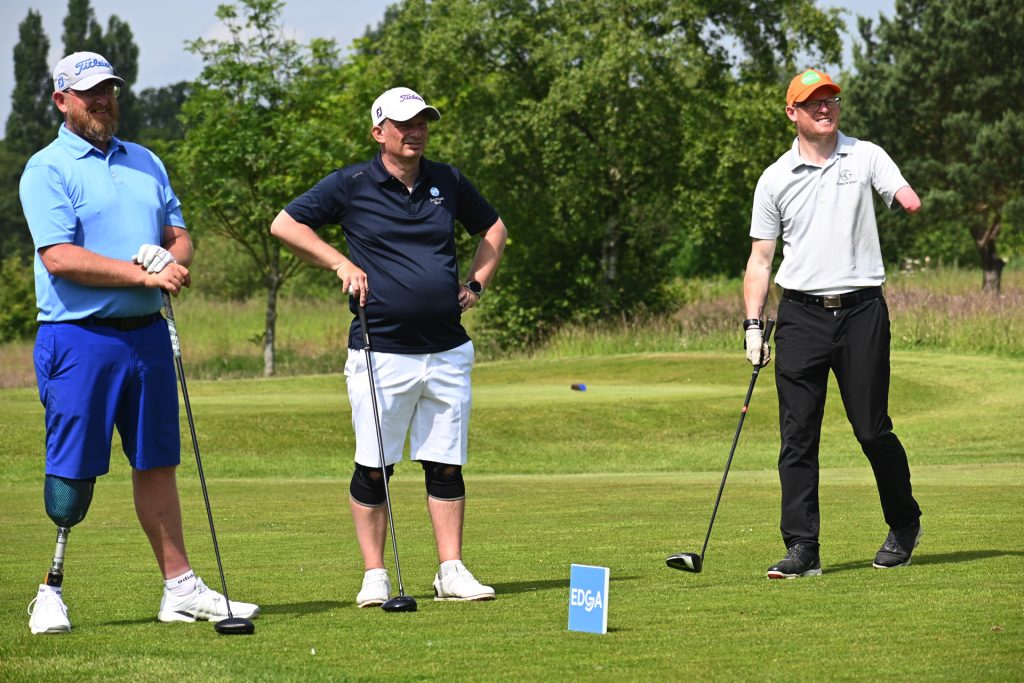 Though his course work was inevitably affected by Covid, he is particularly grateful to the programme leader, Simon Hubbard, and student mentor and PGA Professional, Julie Otto, for helping him, and he hopes to graduate early next year.
As Darren will always tell you, golf is all about timing and he was fortunate a while ago to meet Andrew Hill at a public golf show in Middlesbrough. When Andrew later became the general manager of Alnwick Castle Golf Club he didn't forget Darren, and he was invited to apply for a coaching job and as Trainee Professional working in the pro shop, where he now works with PGA Professional Ben Smith, creating a very popular duo with the club members.
Darren clearly fits into the club's vision as the venue is looking to grow and expand its reach into the local community. The club sits on land owned by the 12th Duke of Northumberland, Lord Ralph Percy, whose family line dates back to the Tudor times of King Henry VIII and Queen Elizabeth I. The picturesque 6,221-yard golf course is a challenging test with some stunning views. The club has recently seen the building of a new clubhouse for members; lodges for visitor accommodation are to be built, while a state-of-the-art driving range and new professional shop is part of planned development.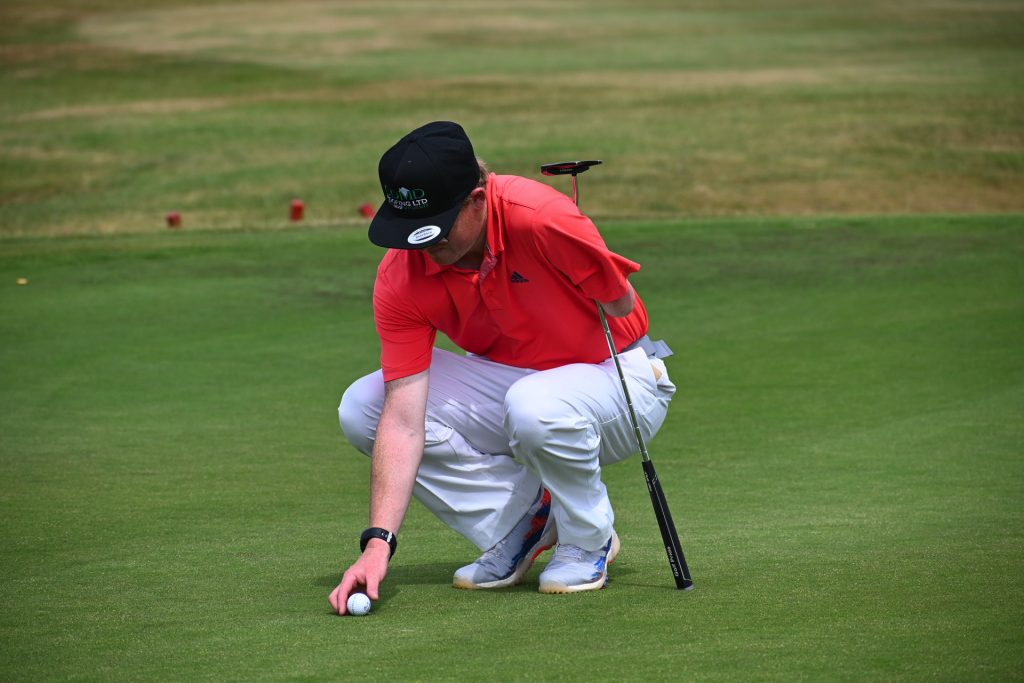 The club's management is also eager to create a highly inclusive coaching programme. Attracting new members of all playing abilities is the key; meanwhile the Castle club has recently been working with UK golf charity for young people the Golf Foundation to create a formal partnership as a junior-friendly 'HSBC Golf Roots Centre'. These Centres work to encourage youngsters from all backgrounds to have a go at golf, often starting in local schools with a pathway to clubs. Darren is looking forward to taking golf into a number of local schools in his area over the winter months. 
Meanwhile, Darren said he remains "hugely grateful" to Andrew Hill and the team at Alnwick Castle for backing him in the role. He says: "It's got so much potential. All I can see it doing is just growing and growing, so there is massive scope for big things in the future."
He has recently been coaching a couple of local players who have a disability, including two one armed players. "There's a guy I teach now and he's the same as me. He has got one hand. And to be honest, it's been good having the past experiences I've had, because when I speak to him, we are very similar in a way. He has lost his arm, but he's now gained a bit more confidence through his golf. I've managed to get him along to play a competition, something he would have previously shied away from. This is so rewarding because when he goes there he's like, 'Well this is a different world!' That is one of the best things about being a coach."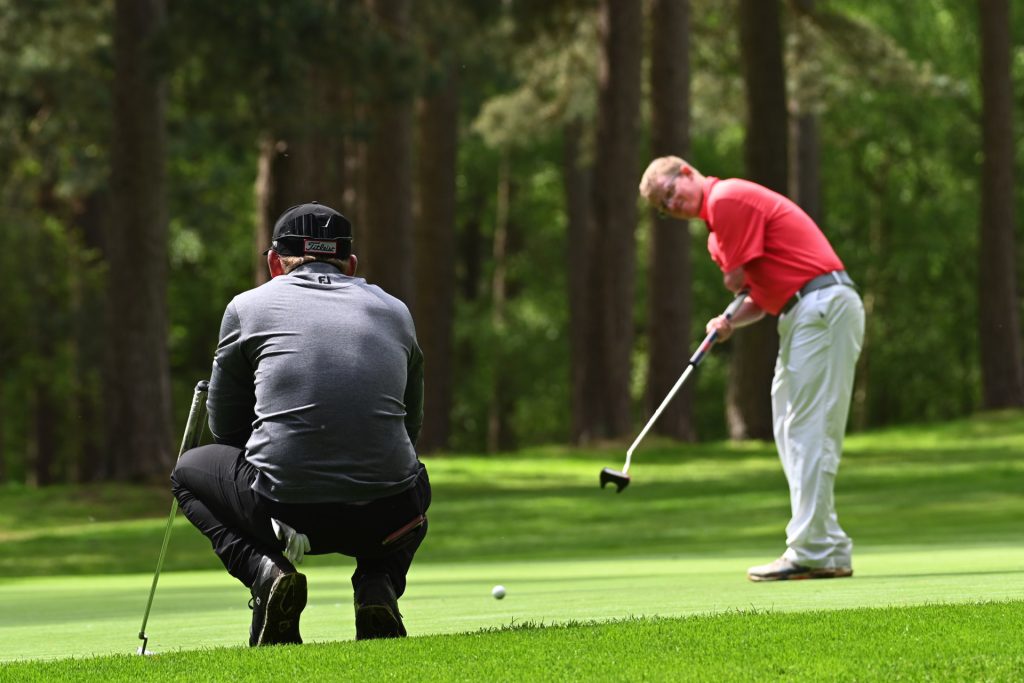 When his coaching diary allowed, Darren entered two EDGA tournaments (European Disabled Golf Association) this summer (the PING Open for Golfers with a Disability at Thonock Park GC in Gainsborough and the EDGA Rockliffe Open, near to where he lives). He hopes to play a little more next year including a possible event or two abroad.
"And like I say there are people out there who say if I don't come to these events I'm missing something and it is special. I mean there are other guys that I watch… I watch people without legs, without arms and they're coming to play and giving the ball a smack about I think, yes, that's very impressive."
Growing up, his father's advice became a family maxim: "Focus on what you can do rather than worry what you can't do."
As a soon-to-qualify PGA coach, it is advice he would pass on in a heartbeat while wasting no time extolling the virtues of golf as a sport. Golf has helped Darren's confidence, lifted his spirits on many occasions when times have been tough; the whole social side can be important for people – that's his view – as can be the peace found on the golf course. And despite his love of talking technique today, he still enjoys that feeling he recalls as a nine-year-old, just whacking the ball one-handed and watching it fly. When his face lights up, that's the wow-factor of golf right there. 
Contact EDGA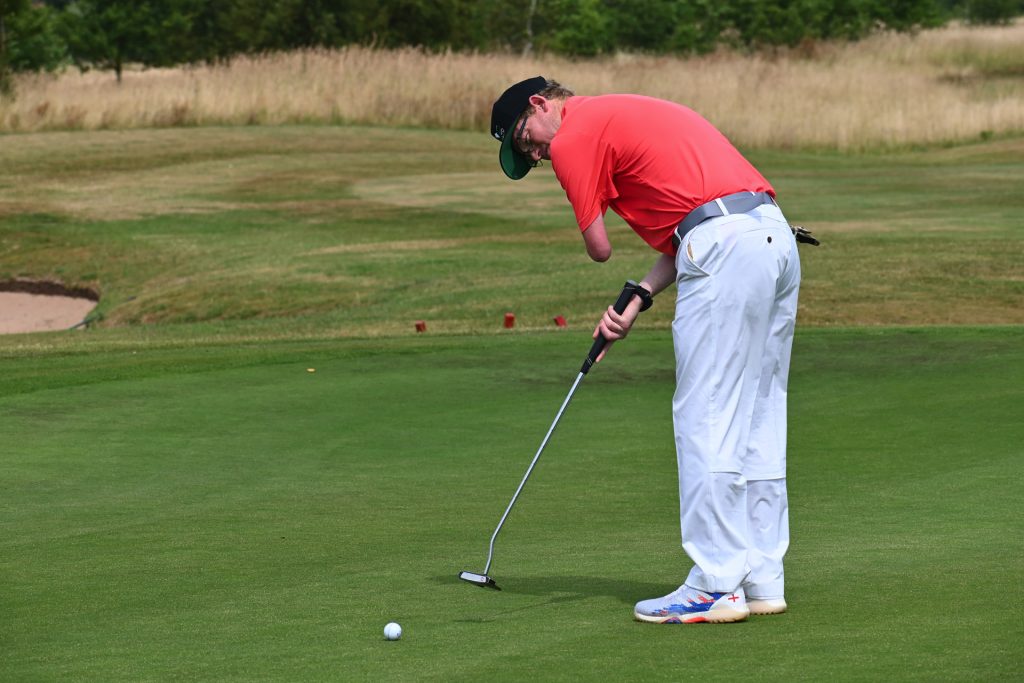 NB: When using any EDGA media, please comply with our copyright conditions