Audio: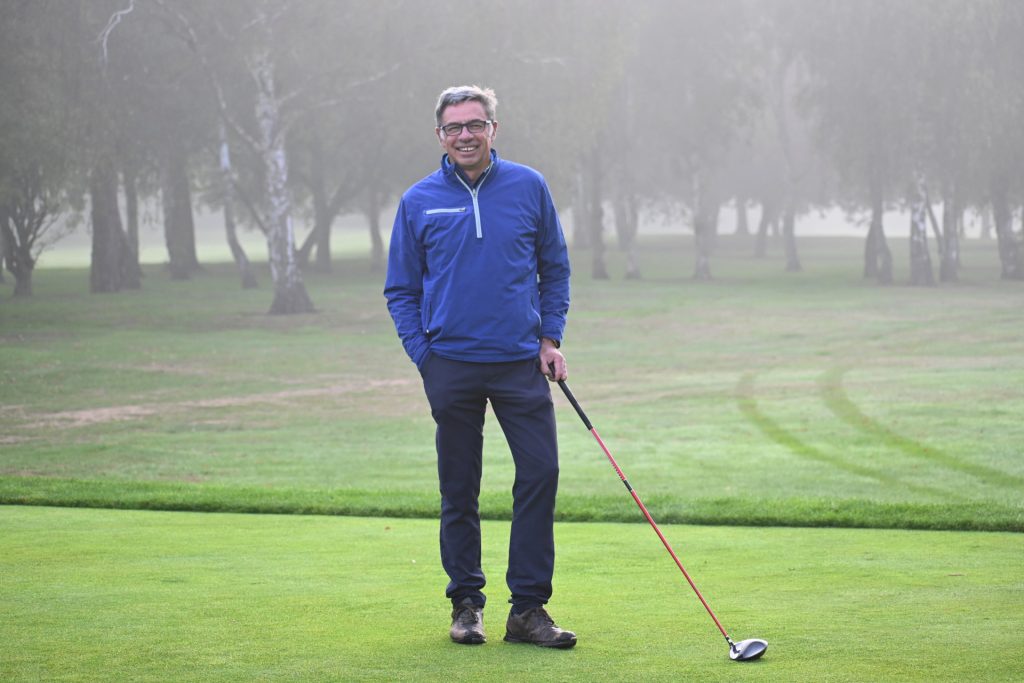 Acquired wisdom shows us that we can earn a "bagful of things" to improve life, and for some, golf can play a leading role.  
You would be forgiven for thinking that the hand condition Fabrizio Gardiol was born with could be a major problem for him growing up in the 1960s, perhaps creating a lack of confidence during his school days, but in fact it might be one of the reasons behind his personal achievements over the years.
The condition seems to have influenced how Fabrizio grew into his life as a boy supported by his family, and he certainly believes it plays a role in how he aims to be a positive influence on his own two sons today. Yes, there are obstacles in all our lives, he says, but these can be overcome to find success.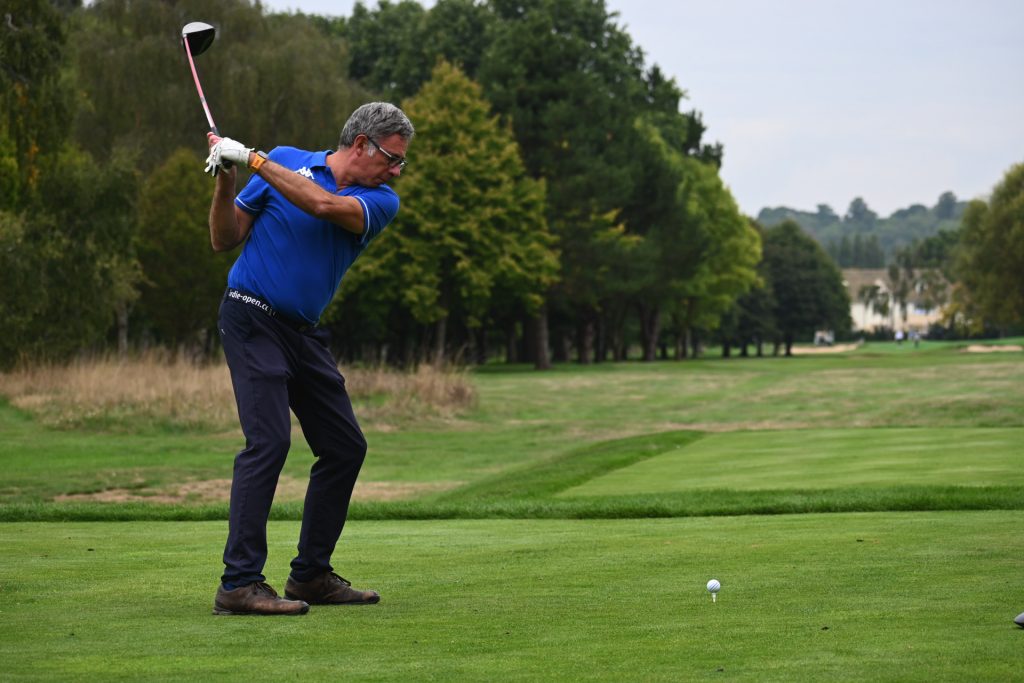 He very much attaches this thinking to both his career as a banker and his charity work in his home city of Milan, but also in enjoying his cultural life and leisure time, including more recently golf.
Fabrizio believes golf can be a mirror to how we seek to improve our lives and how we conduct ourselves with others. "Face the challenge", says this man who also loves cycling, motorbikes and rock climbing out in the wild, and you might just surprise yourself in the process.
Fabrizio will also report that you can be as seemingly successful as you like in your career, but should you miss-hit a golf shot and watch your ball fly into the water rather than onto the green, this is when you learn just how well you have adapted to all the vagaries of life.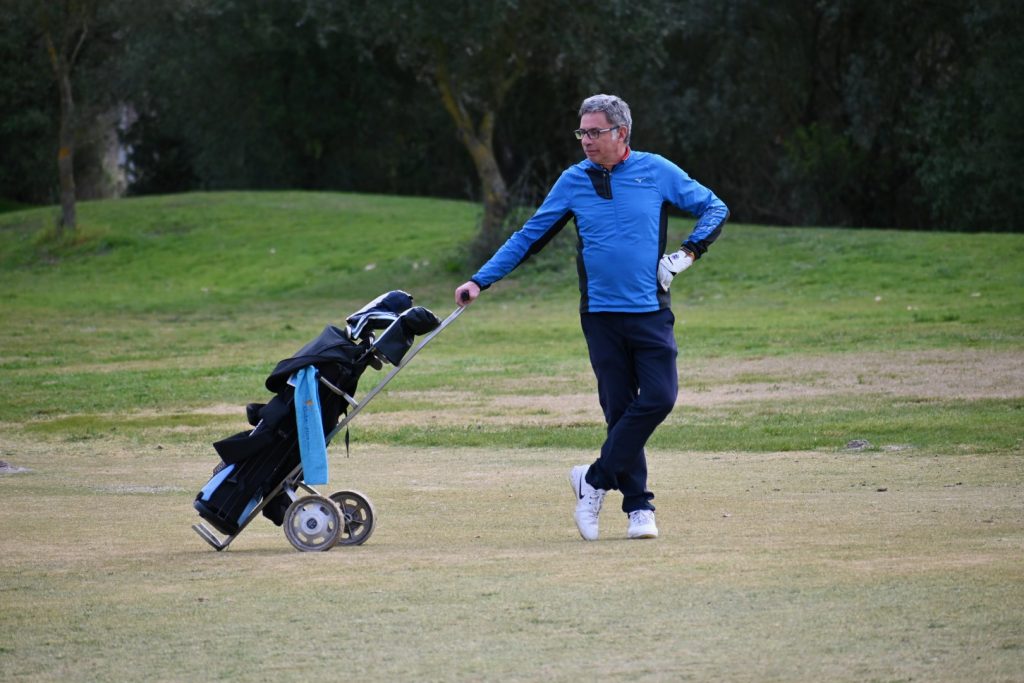 As he says this, a beaming smile appears and his warm laughter fills the room. Fabrizio apologises for his English being rusty (he needn't, as he is a natural communicator), as he discusses why golf is both a special game for him, and worthwhile for anyone who might have a disability to try it for themselves. 
Fifty-nine years ago, when Fabrizio was born in Italy, life was very different in terms of both the treatment available in hospitals to simply how disability was viewed by society. He believes that he was born with hands that were different because of a side-effect of medication his mother Maria had been taking, quite possibly related to Thalidomide.
He says: "My disability, I don't understand really the name in English. We think perhaps the reason is that my Mum during this period, like many women in Italy at this time, was taking a medicine for the headaches. But I really think in my life that I was lucky however, because I was always able to live my life in a normal way. I consider myself a lucky man."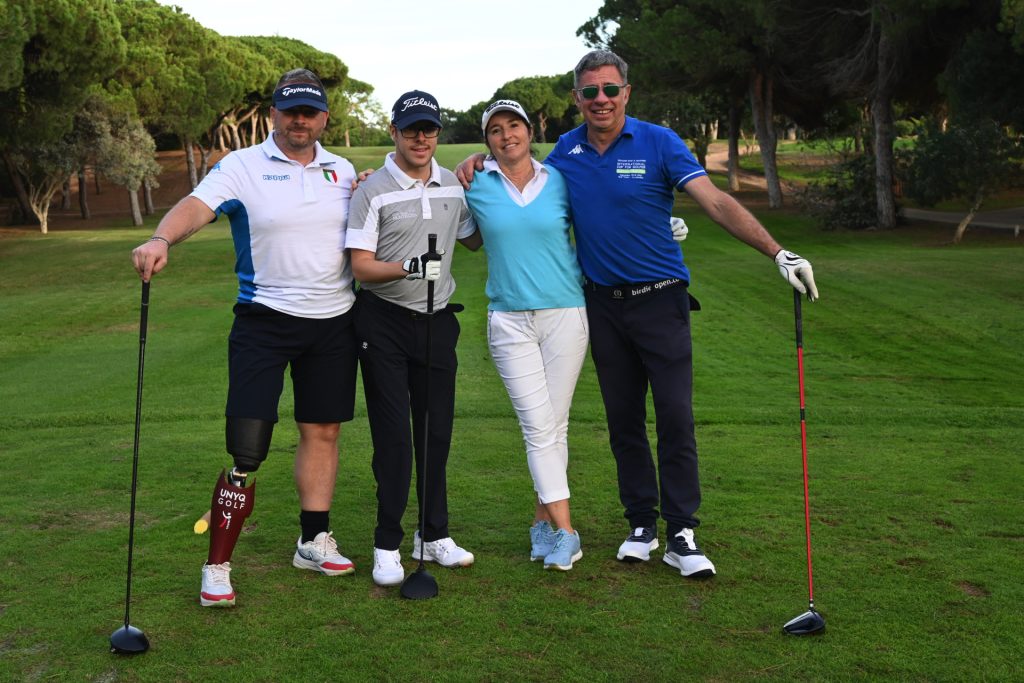 Fabrizio's background is relatively modest; he grew up in Pinerolo near Turin, in the north of the country, and his father Remo owned a clothing store. 
He was treated just like all the other children from the outset. Though more difficult for him, he learned how to hold the crayons, pencils, pens, use the ruler, the set-square, exercise books. Having a different hand certainly did not affect putting his arm into the air to answer the teacher's questions and therefore start to appreciate the joys of learning.
Similarly, his hands were not needed to kick a football in the schoolyard and to join his friends imitating the great players of his local team in Turin, Juventus FC, nicknamed La Vecchia Signora, 'the Old Lady'.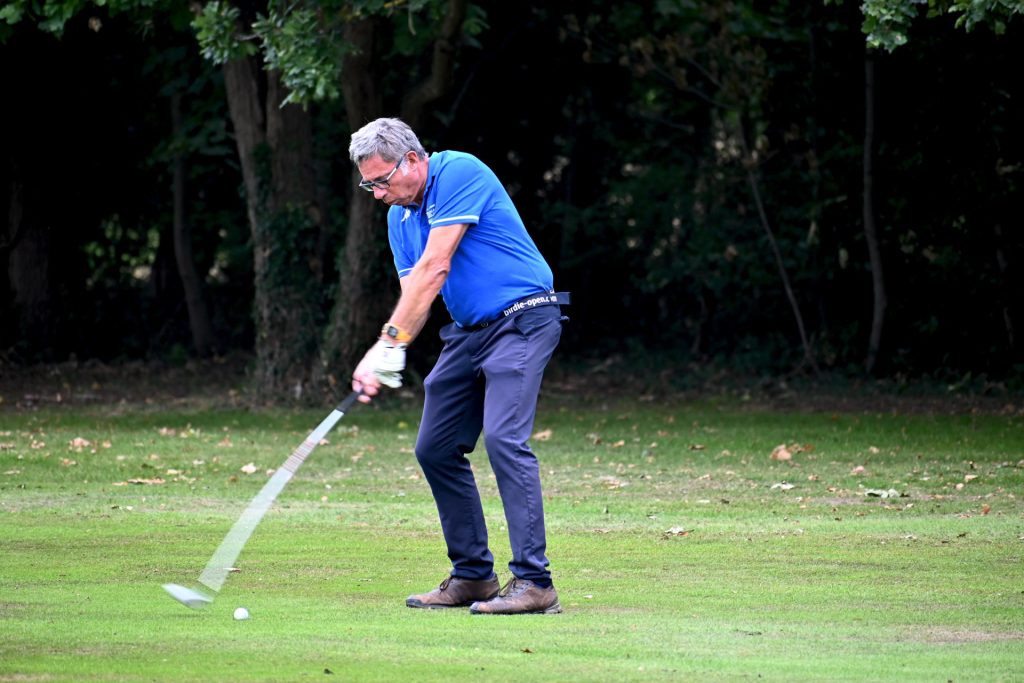 He was therefore a good student and this led to him taking a Law degree at the University of Torino (Turin) before moving into banking and starting, 34 years ago now, with Banco Mediolanum, basing himself in Milan. Here, he served as a financial consultant before being appointed as a manager of one of the branches. After more than a decade into his time with the bank he was promoted to set up new branches internationally, exporting the model to other countries; an exciting 15 years abroad before returning to Italy four years ago.
Fabrizio recalls: "I went to many, many countries. I travelled to Spain and Germany where we opened banks. Then in France, Turkey, Romania, Poland, Brazil and Canada, and the USA. Yes, I certainly travelled!
"It was a great experience, not only for the work, but also because you have the possibility to know other people, other cultures. Different ways to see life and obviously some challenges for the family, which is not so easy. But normally when I was in Europe, I stayed 15 days abroad and 15 days, more or less, in Italy. My wife and my two sons remained in Italy."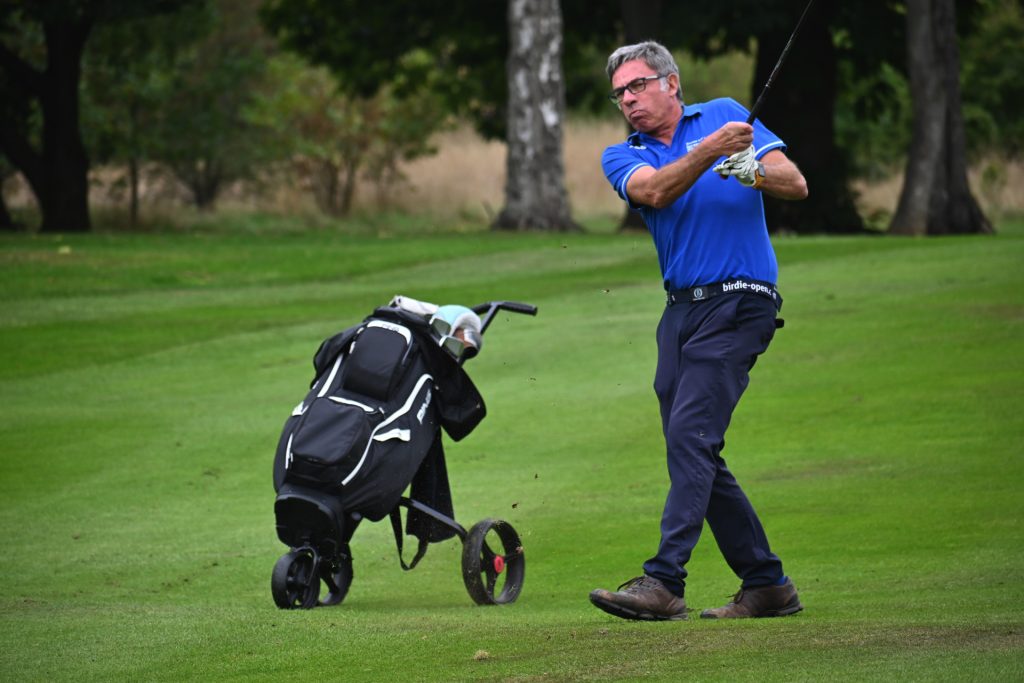 Fabrizio is delighted that his sons, Francesco, aged 21, and Simone, aged 19, have followed him in their love of studying, and you start to appreciate that in teaching them, their father is keen to show them that even with a disability, nothing should hold you back.
"Yes, they are students. Francesco is starting in aerospace engineering, and the younger, Simone started at university yesterday. And he is studying science communications. They are really good, good guys."
We met up with Fabrizio Gardiol, just as he arrived for a golf tournament in England – in a hurry from Italy – but dressed in the way of the Milanese… very smartly. His dark good looks and suavely rich voice give him a natural authority. However, it is his ready smile and infectious laugh that turn him from the businessman-to-be-respected, to the guy who other people want to have a drink with and get to know a little better.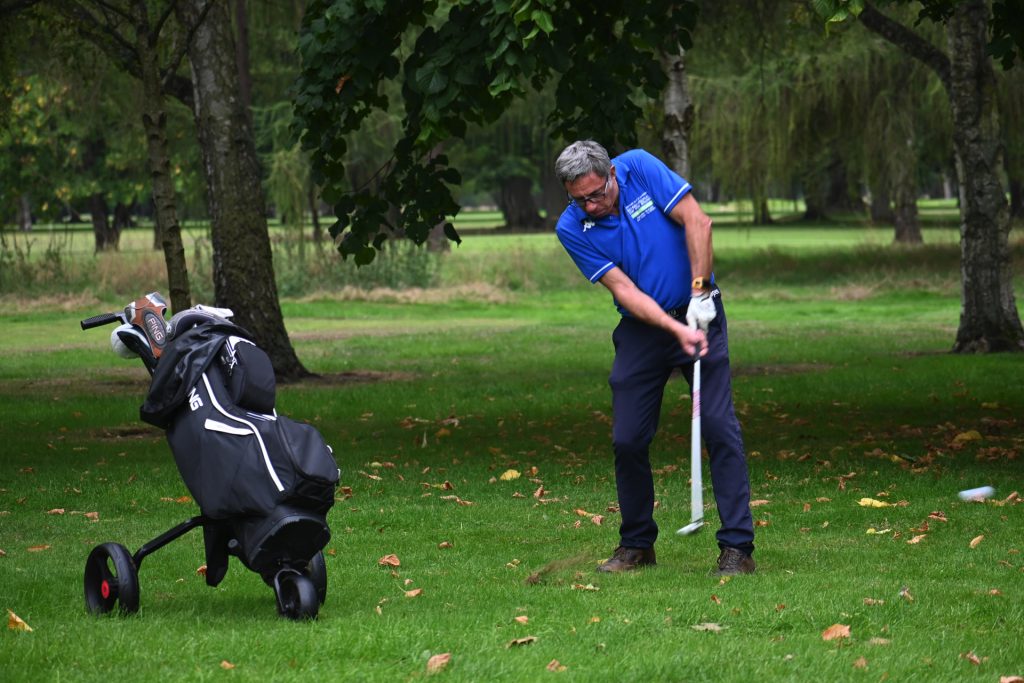 With varied interests, he provides good conversation. As a walker, climber, cyclist and biker (he owns a Kawasaki 'Race'), the sport of golf did not find Fabrizio until 12 years ago.
He explains: "With my job, in the first year, I had no great possibility to play. But then I started and got going and now, thanks to these EDGA tournaments, I play just a little bit more. I participated in seven of these tournaments in the last year."
Playing at a course in Genoa two years ago, a fellow player looked at his hand and asked him how he could play like that. "And I answered him, 'Really, I don't know how I can, but that is how I play.' And I played at first because I like very much to play golf. This is the first reason. But also because, speaking about my sons, I think that it's a way to show to them that if you have some difficulties, more important or not, you can still realise your objective in life."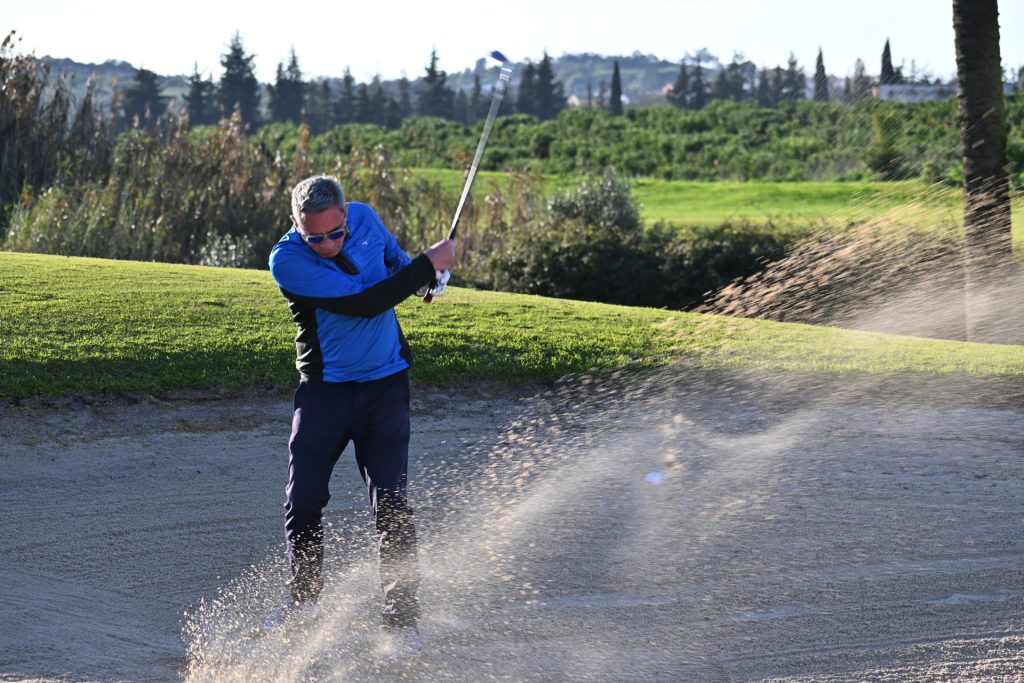 If this is one learning, it is Fabrizio's love of both the competition and camaraderie of golf that provides another.
"Really for me, it is an incredible life experience; here are not only good players, but they are good people and very strong people. There are golfers playing with a disability, absolutely more challenging than mine, with great difficulties in their life, but they are here to play, to compete. I feel great respect from one to the other."
He adds: "And it is so beautiful to play with this person, so normal, and also you can win, and you can lose. But there is a different way to live the match."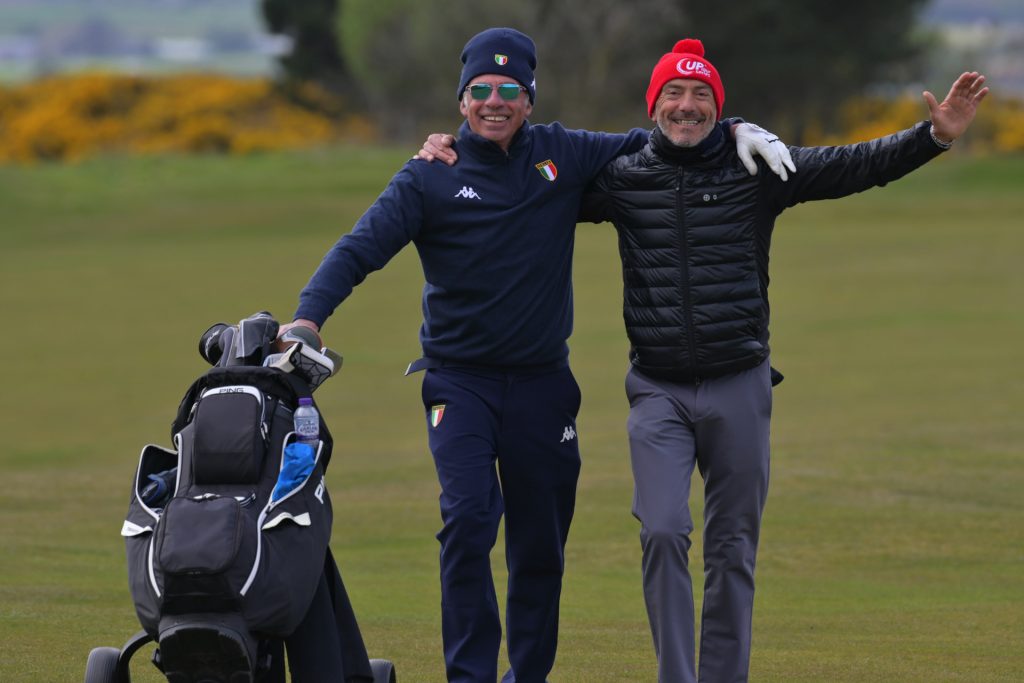 Fabrizio has improved gradually in his golf, playing at Rubiera Golf Club near Milan. He enjoys watching it too and hopes to go and see the Ryder Cup in Rome next year. While on the football pitch he loved watching Platini, Del Piero and more lately Dušan Vlahović for Juventus, on the golf course he admires US player Rickie Fowler, who may still make it to Rome.
Thanks to one of Italy's national coaches the opportunity for Fabrizio to play in EDGA events came into focus in the last two years.
Fabrizio says: "Stefan Barola, one of the coaches with the Italian national team, talked to me about this situation. And he said to me, 'Why you don't consider these possibilities?'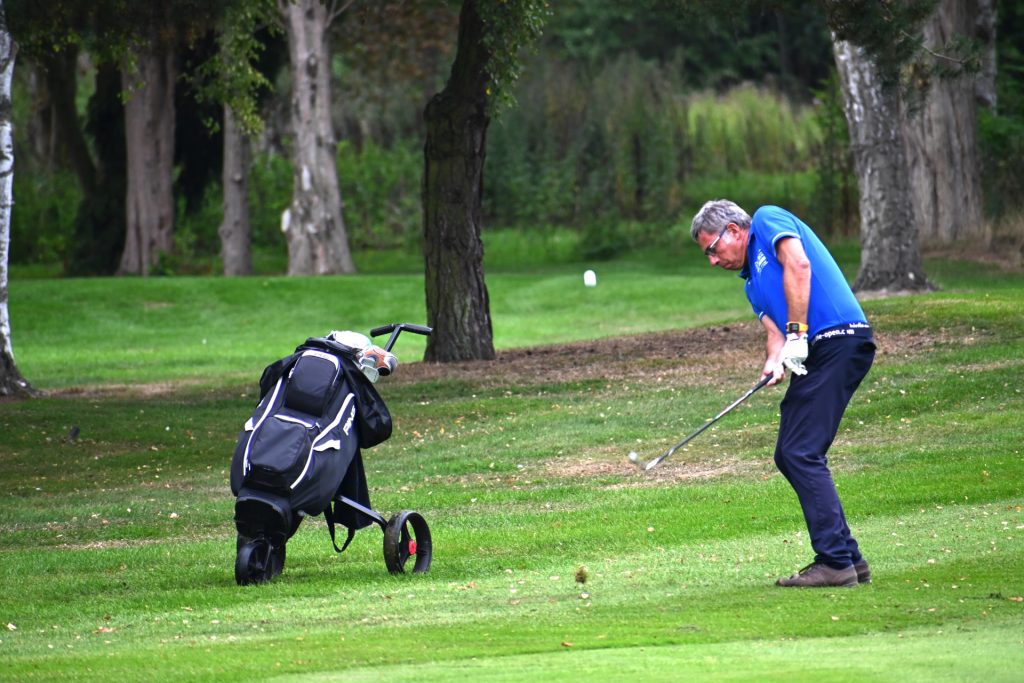 So I phoned my sons and I said, 'Listen. Perhaps I could have the possibility to play in another country. What do you think?' And they say, 'Go, go Papa. Oh yes! Great things.' And so now they are my main fans."
Fabrizio has played EDGA events in Portugal, England, Denmark, Germany, Spain and in Italy, praising the "beautiful courses" and the kindness and support of all the organisers at each venue.  
In his home city of Turin, Fabrizio won the recent tournament to the delight of himself, his family and friends, which helped him to qualify for the Stableford finals of the RSM European Play-off Series held at Stratford-on-Avon Golf Club in September, 2022, part of a tournament week that saw players from eight European countries teeing the ball up together.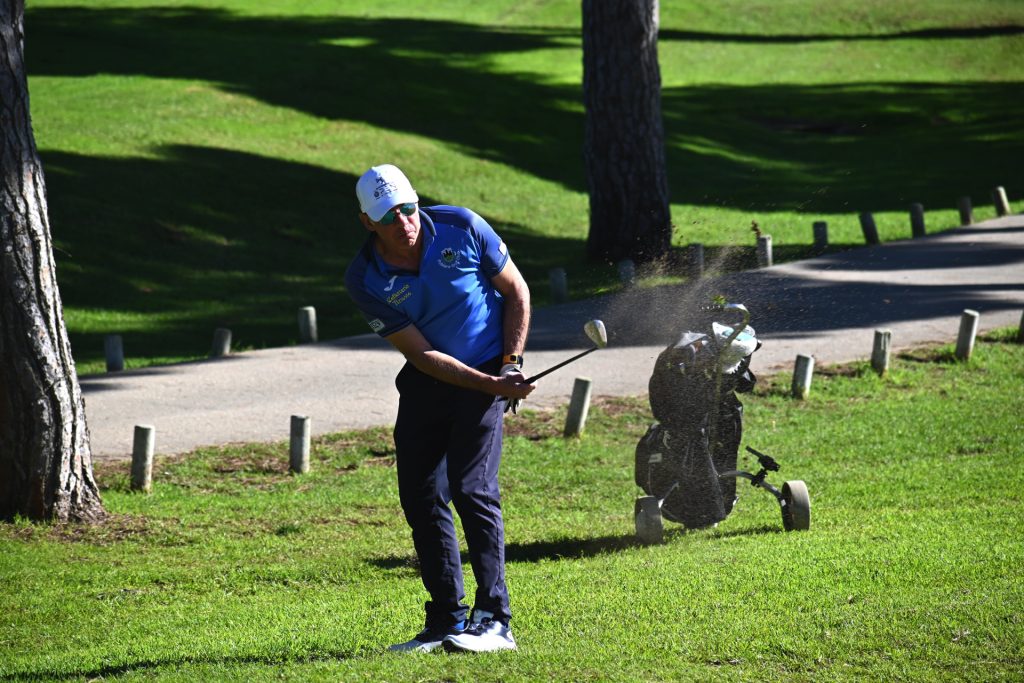 In the quarter final he managed to beat Petri Partanen of Finland, who was the number one in the World Ranking in Stableford (Fabrizio is currently ranked number 17). 
He says: "I said to Petri, I'm sorry for you that I win. But you know, it's the first time in my life that I can phone my son to say, listen, I just won against the number one in the World Ranking!"
Fabrizio adds: "I think that in every tournament in which I play, I return home richer, with more friends. And the people… then we continue to keep in touch, to write, to phone and say 'How are you?' For me, it's a really a great experience."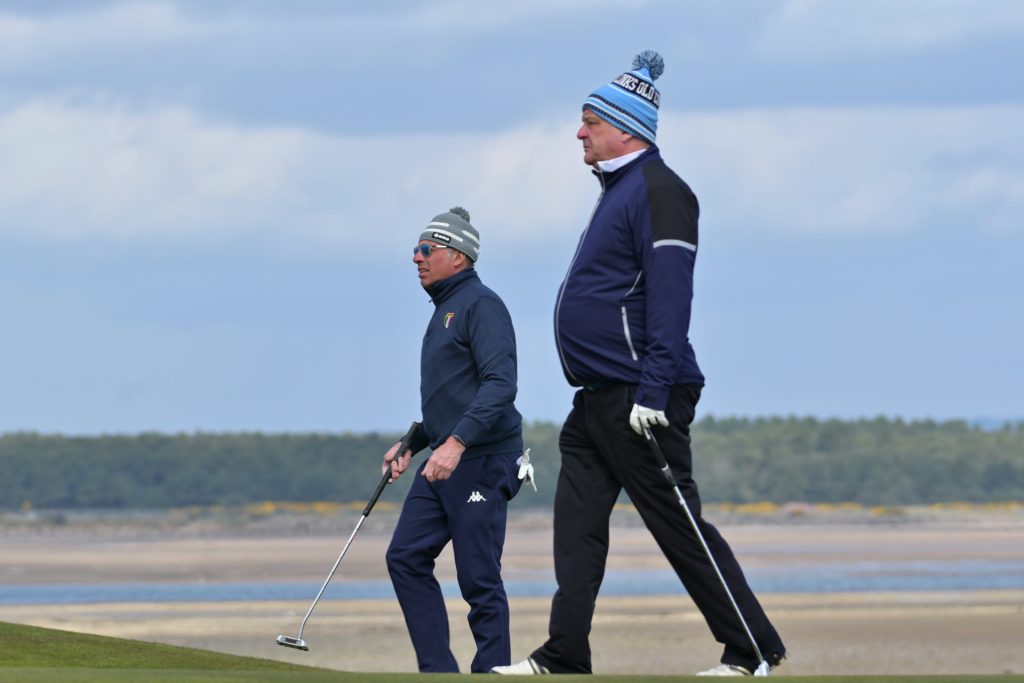 As a nature-lover and keen walker Fabrizio loves the variety of golf courses, and the clear health benefits of playing golf which he reminds us are fantastic for a 59 year-old like himself. In the golfers with disability set-up he likes it that many players feel free to strive to reach their potential together. In an aside, he mentions that he has friends among the golfers who are not always treated so well in wider society; who may be misunderstood because they walk or carry themselves differently, and this lack of understanding by other people is their loss. Fabrizio says they are missing out on knowing some extraordinary people because of their preconceptions about disability, completely missing the intelligent person in front of them.
This Italian shows his emotion as he talks about the great friends he has made through golf. Learning about the lives of others is central to a person achieving success in life, and this cannot be measured on a balance sheet. It is richness of another kind.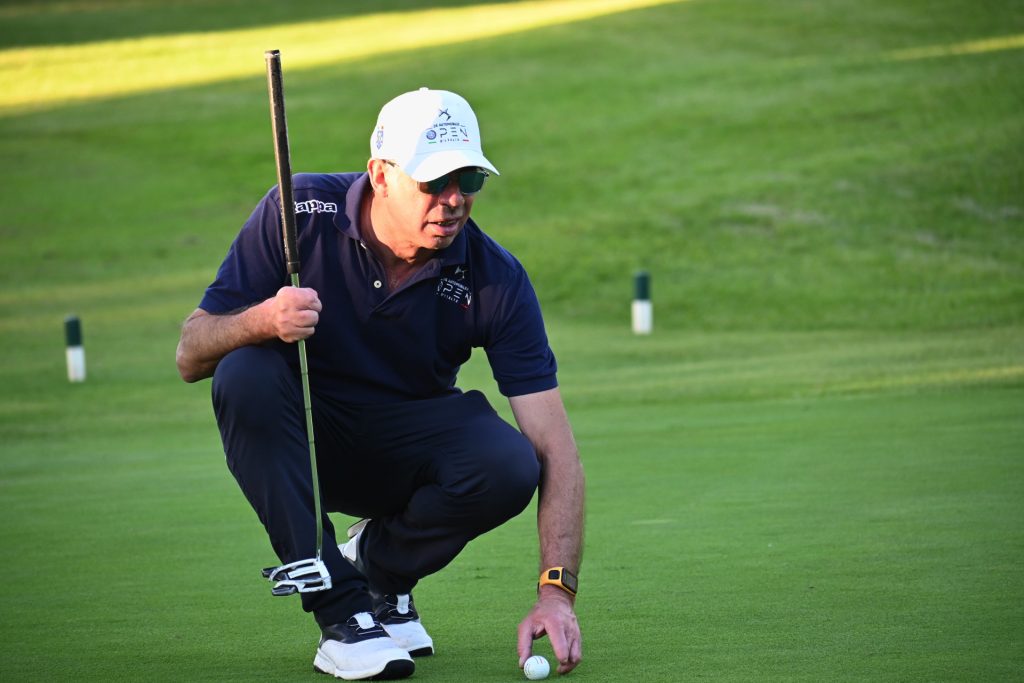 Fabrizio also acknowledges all the volunteers who help to make EDGA tournaments run smoothly. "They are available to help us, and I say to them, 'this is a great experience, thank you.'"
Volunteering is something that has become close to his heart. Once a week in Milan, Fabrizio makes his way to work for a charity project called Pane Quotidiano ('Daily Bread') which provides food ingredients and meals for many people with disability, with mobility issues and/or experiencing poverty in the city (the project is part of the Foundazione Milan). He helps to give, but he feels like the fortunate one at the end of each working shift, saying he returns home with good things to remember.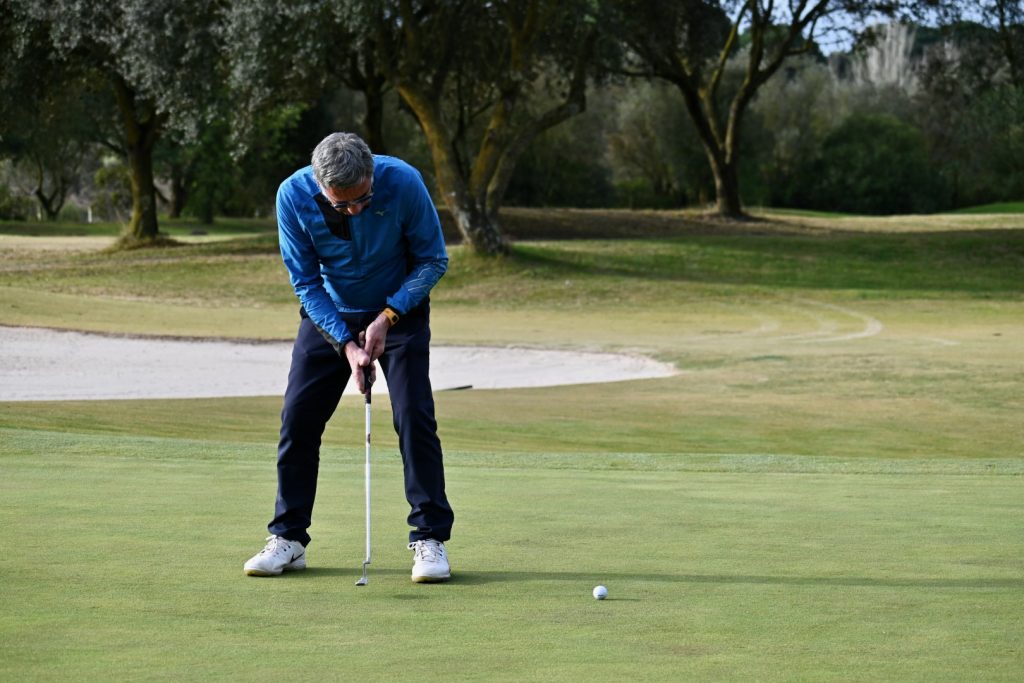 "There are very poor people. We provide fruit, bread and cheese and so on. And I think, it appears that I provide something for the other person, but really, I am the person who goes home with the bagful of things."
Again, Fabrizio will admit that he is very proud that his volunteering will be recognised by his sons. Again, the smile: "Yes. For me, I think that is one of the most important thing about this."
So perhaps then, a successful life means having the full bag of things. It is about feeling good yourself and finding time to help others. Returning from each tournament "richer" is another comment of Fabrizio's worth remembering. Whether your ball is on the green or in the water, you are either there with the friends you have made – or are making that day – through golf. What could be richer than that?
Contact EDGA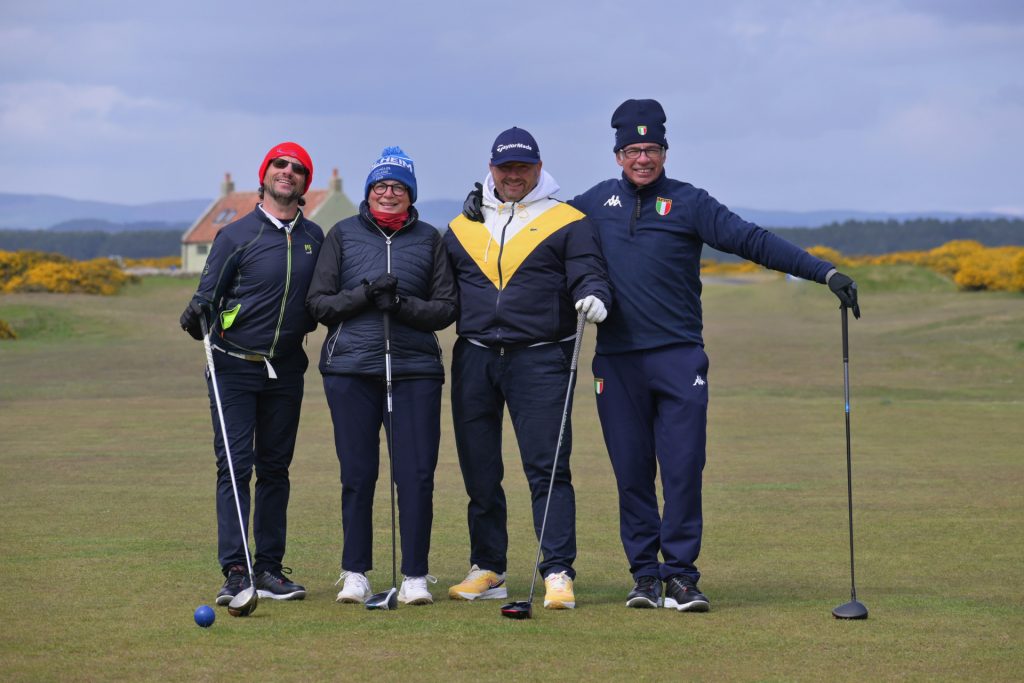 NB: When using any EDGA media, please comply with our copyright conditions