Audio: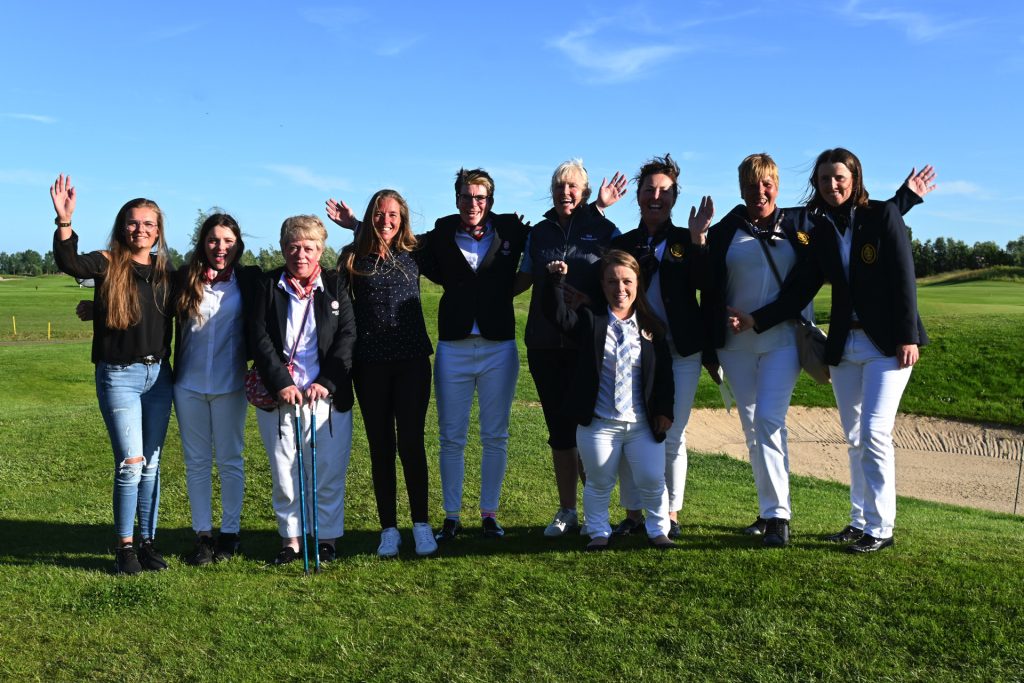 Few people could be better advocates for the inclusive, welcoming and fulfilling aspects of our game of golf than Martine and Heather Gilks.
Mother Martine and daughter Heather reside in England's West Midlands. They are enthusiastic players and supportive of their home club, Coventry golf club, and their recent experiences in the sport demonstrate why golf can be so good for the mental and physical health of all who take part in it.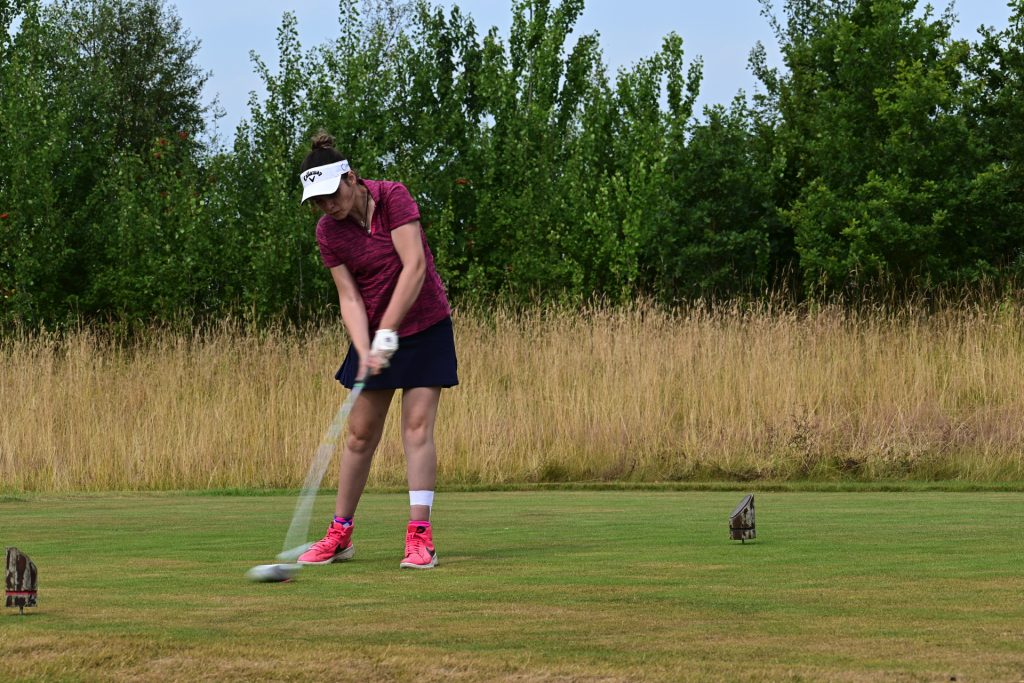 From playing across the generations, enjoying the social side of golf, competing and seeking personal improvement to reach their potential, to simply enjoying fresh air and exercise, Martine, Heather and their friends embody why golf – on a good day – can be the most inclusive game out there.
They each have disabilities, and must combat the personal challenges these bring. Both will tell you that on occasions they have travelled to their club tired, or suffering discomfort or pain, only to have their day, and outlook, completely transformed by enjoying a few good holes with their pals.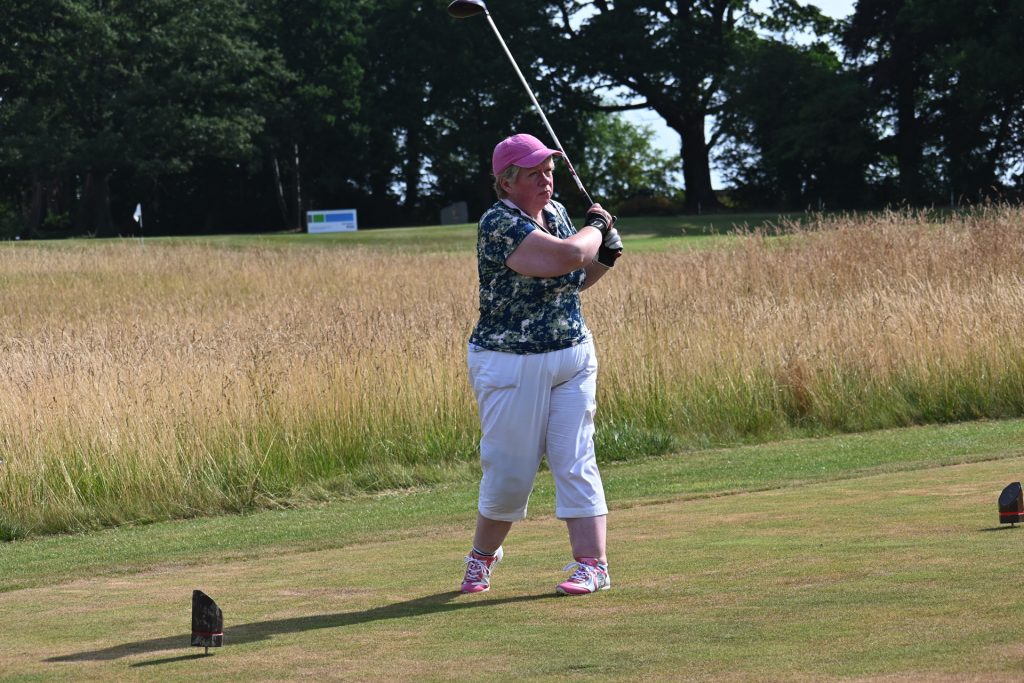 It all started at their local club but this has been a highly exciting year for the Gilks's, with Heather, who is 16 years-old, first playing in key EDGA backed events, initially supported, and then joined by Martine as she also chose to compete. And while the volunteers of EDGA, an organisation that seeks to help people thrive through golf, have encouraged Martine and Heather every step of the way, they have already returned this goodwill twofold; by stamping their engaging personalities on tournaments but also encouraging other folk with disability to consider starting in their sport.
Martine has been a golfer for some time. She had been involved in supporting county competitions in Warwickshire and Heather started helping her Mum with the scoring when she was 10 years old. Two years later she joined as a junior at Coventry GC and was encouraged by the members, who were also Martine's friends. They both take delight in playing together and even compete alongside or against one another in competition. Golf seems unique as a sport to offer this for its players.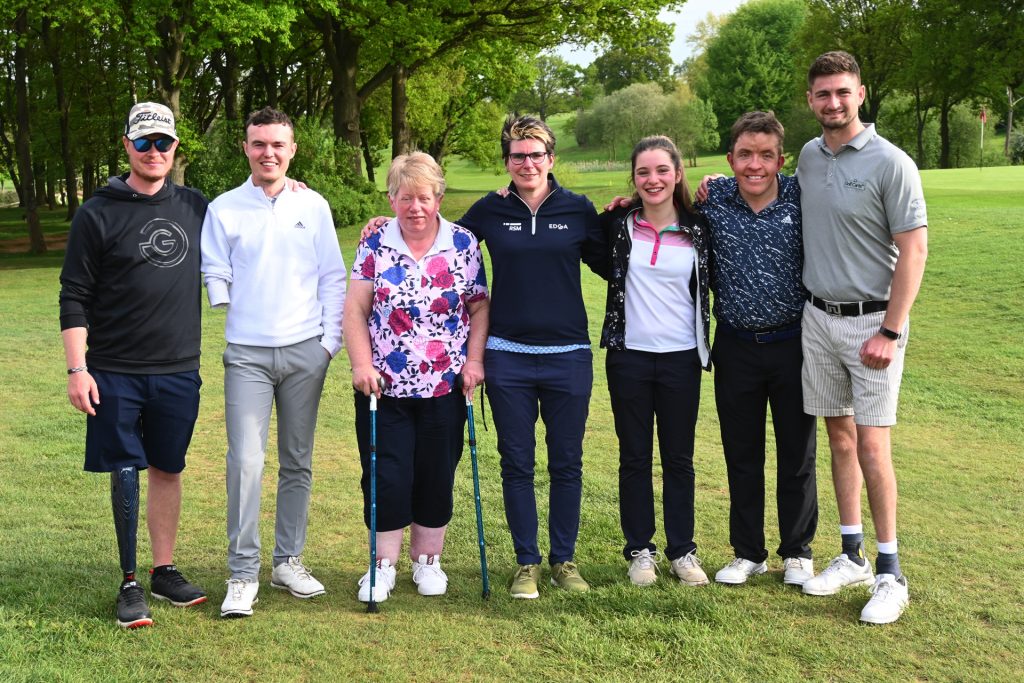 Martine says: "They had a family fun day on the weekend before last, and it was nine-holes greensomes. We came second, and the team that beat us was a grandad and his grandson, and it's just a friendly nine-holes, barbecue afterwards. It's a nice social thing that they do at the golf club.
"I think that is one of the great things about golf. You don't see the differences…So we might team up with a father and son. I don't think they see you as ladies and men; it's just, they see you as golfers. I think that's part of the attraction really."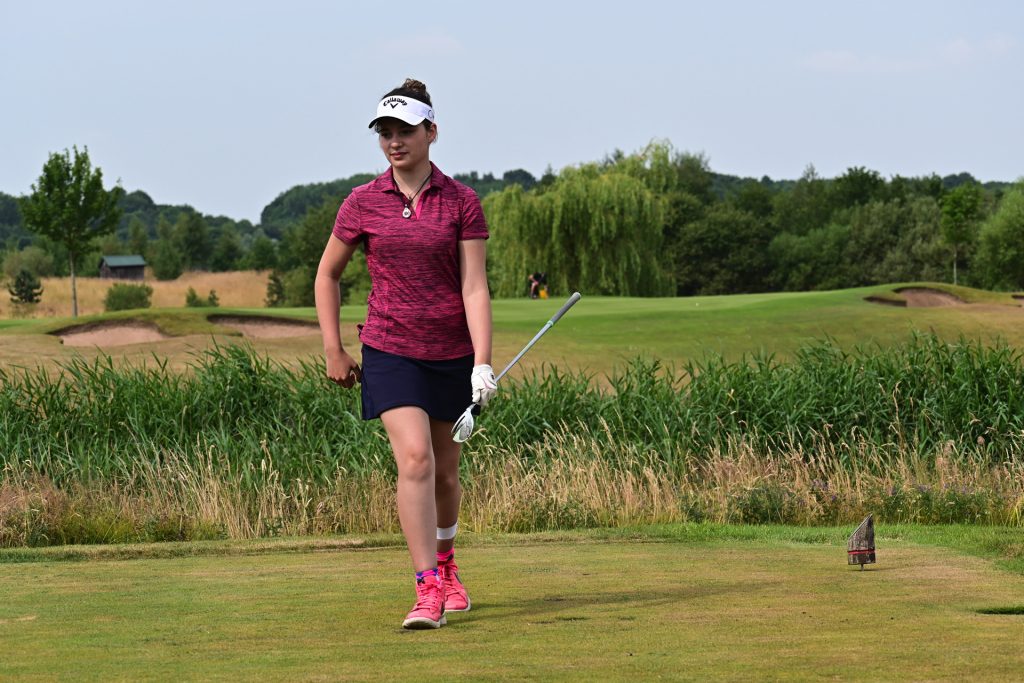 At this point in our interview we mention to Martine and Heather about the phrase used among EDGA players of 'Golfers First'. Where those taking part just see people as golfers, not disabled golfers, or men and women, different races, or professionals / amateurs, just golfers.
Heather adds to this theme with her positive early experiences at her home club.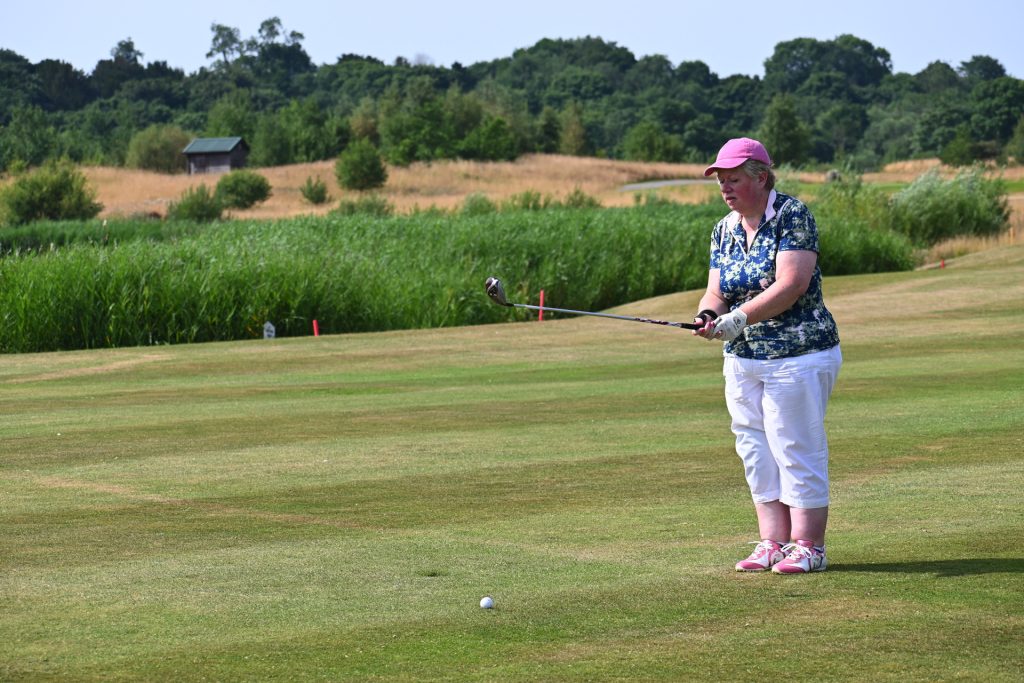 "When I first joined, I was really nervous to try and play with other people because obviously there is that age difference. You're a bit scared because you don't know how they are going to treat you, but everyone was just so nice to me. So I'd be really nervous on the first few holes, and then after that, I wouldn't notice. It was as if I went and played golf with my friends from high school; it was the same sort of friendship going with it, which was really nice. And it's the same within the ladies' section, and the junior section, everyone I have met. Everyone is just so welcoming and accepting. It's great.
"I found that a lot of the low handicap players used to take me out and try and show me how to play different shots." Heather laughs and continues: "I am often in the trees, so they showed me the type of shots to play, especially for the first few years."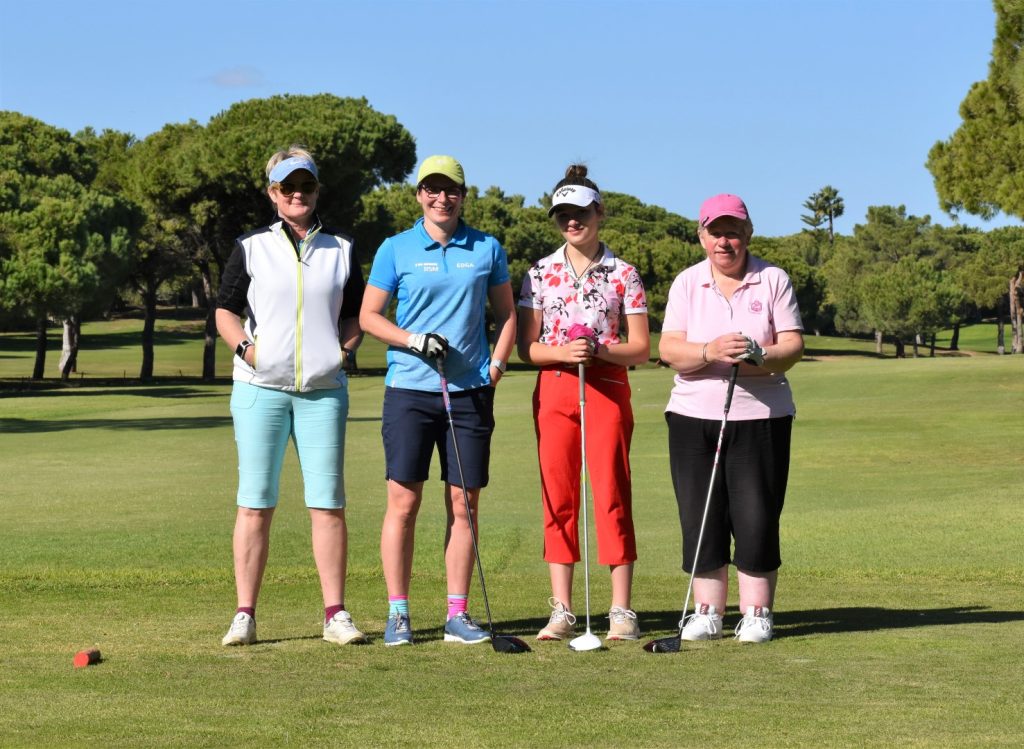 For Martine and Heather, golf has helped each of them with their disability. Martine has the conditions osteo arthritis and fibromyalgia, with effects of chronic, widespread pain, and fatigue. Sometimes she must force herself to play.
Martine says: "I think it's very easy just to cut yourself off, stay at home and not do anything. And I think sometimes you have to force yourself to go out there and do stuff. There are days when I turn up to play golf and quite honestly, I'm in so much pain, I should stay at home, but I know if I force myself to go out there, then I am going to socialise. And the mental health benefits of that are so immense. It doesn't really matter if I play absolutely awful golf! It gives you such a boost just to be out in the fresh air."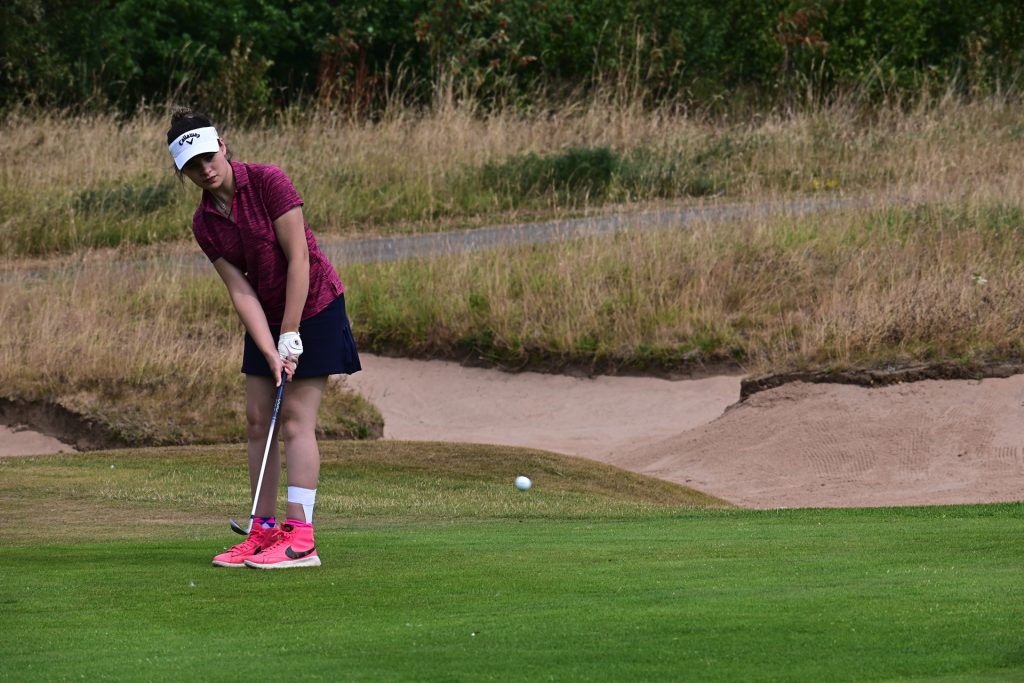 Martine adds: "That's why when we heard about EDGA, it gave us another opportunity to meet like-minded people hopefully as well."
Heather is from a loving and supportive family. Her condition is cerebral palsy. She says: "So I have cerebral palsy, which affects both my legs and my left arm. It affects my left side more than my right. I was diagnosed with it when I was about three. I have been doing loads and loads of physio ever since I was little which I'm continuing now and at the minute I'm just trying to test my limits and see what I can and can't do."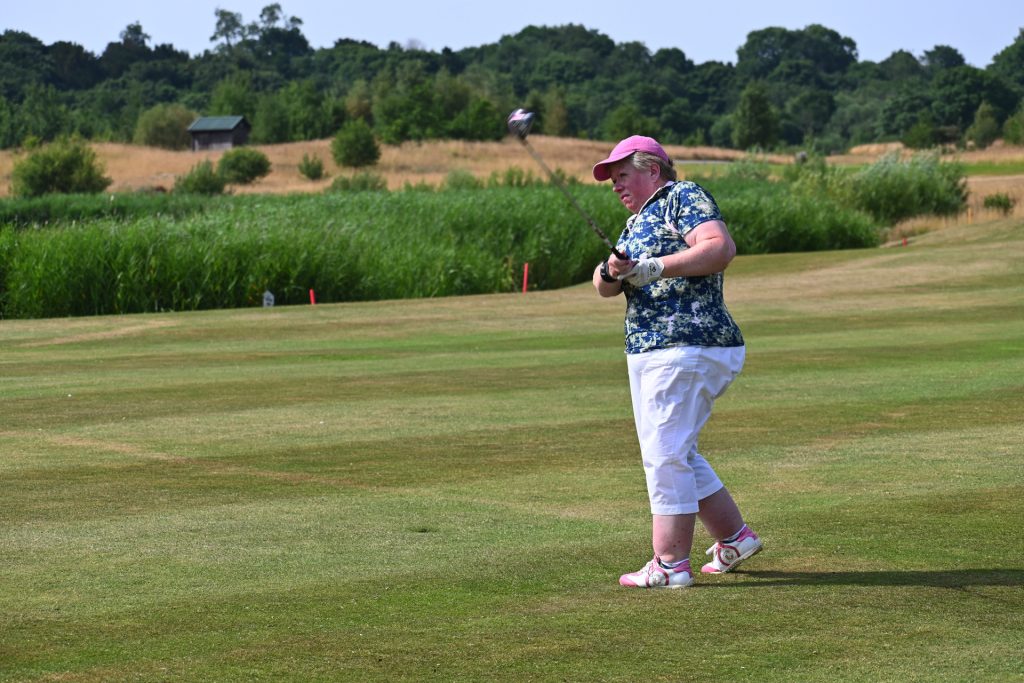 Heather has two older sisters and a younger brother who are variously doing wonderful things in medicine, engineering and on the tennis court. Heather has shown a similar positive spirit, sense of humour and a focus during the events she has played through EDGA this year. Heather will point to the supportive members at Coventry golf club and her Mum for creating this mindset, and both of them thank their club PGA coach Sam Dodds for his excellent coaching and all-round encouragement. 
Heather then highlights a great reason why golf is such a good sport for her.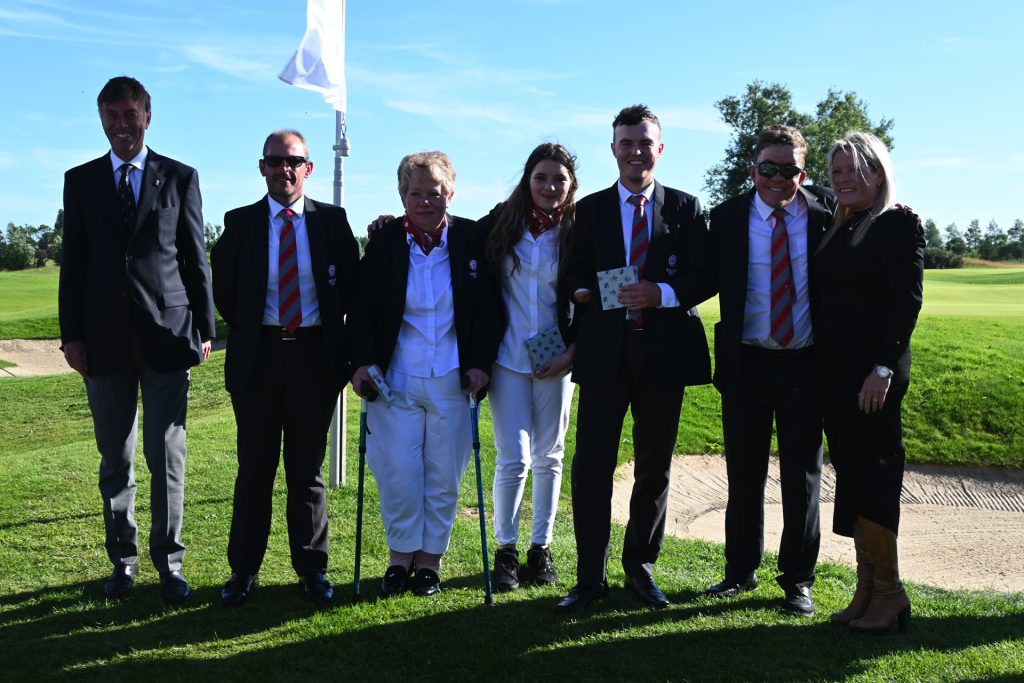 "I hate not being treated the same as everyone else. And with a lot of sports it's different. For example, I tried doing running for a while. I would always get tired well before everyone else, then people are, 'Oh, you just need a head start'. But I don't want a head start. I want to be the same as everyone else. I came to golf, and they have the handicapping system, and they have buggies, so I could go out and I could play just like everyone else did. And that, just that concept, I just loved it!"
Heather is currently in the sixth form studying 'A Levels' in Maths, Biology and History. She is thinking about studying Law at university. While keen to study she is also very keen to play in more events, after her exciting debut in the Rose Ladies Series tournaments this season.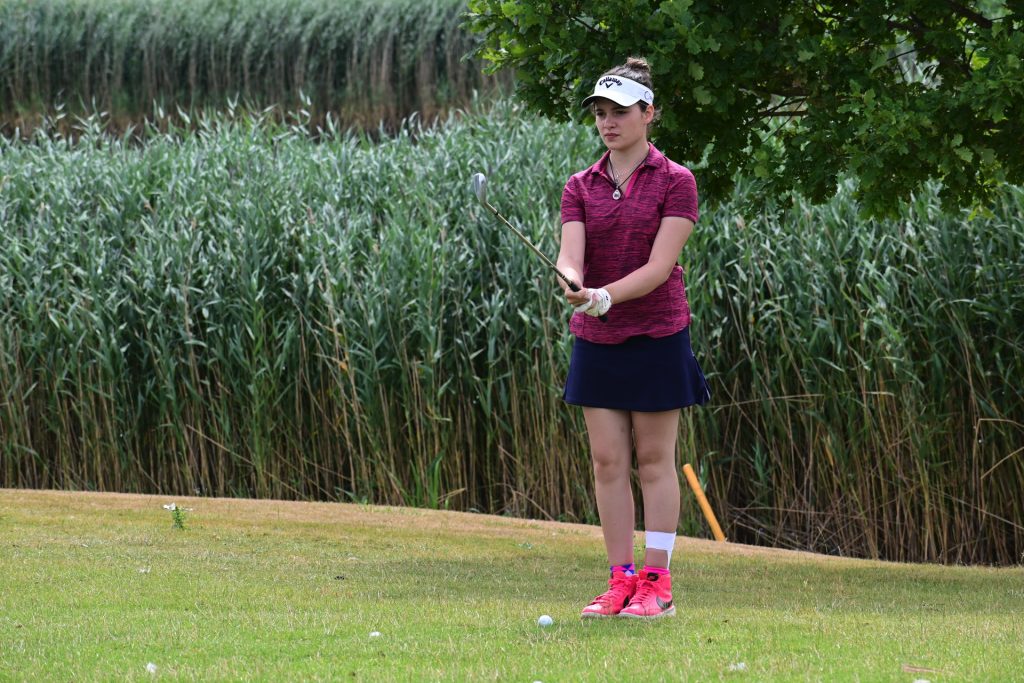 When Kate Rose launched the Rose Ladies Series supported by Tour legend Justin, EDGA's Director of Development Aimi Bullock helped to encourage a number of players with disability to take part in the English based events. She discovered Heather, through Martine, and Aimi has been delighted with the association, praising the enthusiasm, hard work and sense of fun Heather brought to firstly the Woburn GC based tournament and secondly the day at Buckinghamshire GC this summer. Heather's ready laugh and smile was a feature of our interview. "Martine and Heather have been superb supporters of EDGA this year, absolutely brilliant advocates for our game," says Aimi, who adds that Martine's own support of her daughter as an emerging young player has been "wonderful to see."
Her progress under the pressure of tournament play has also been striking. Back in the spring of this year, Heather was playing off an 18 handicap, and at the time of writing this was down to 11.7.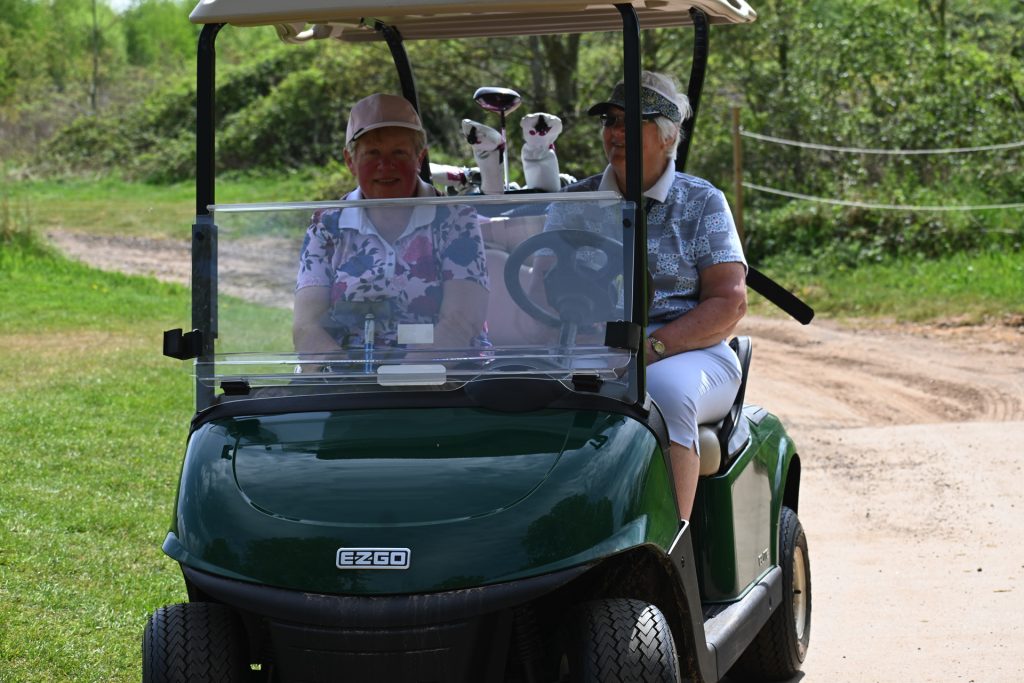 Heather remembers how they felt when accepted by the other EDGA players at Woburn golf club. She says: "I was talking to Aimi. She said how I was now part of the family, which was really nice. And the other two ladies we played with were great, it just worked so well. It felt like a family, with a sense of belonging. I'm going to remember that day for the rest of my life. It was the coolest thing."
While Martine supported Heather in the Rose Ladies Series she was later playing herself as a guest at a golf day held at Stratford-upon-Avon GC by key EDGA supporter, leading audit, tax and consulting firm RSM; a grateful Martine lived only 20 miles away and knew the course. Then it was the perfect way to round off a memorable season as they would both travel to Portugal to play in the EDGA Algarve Open at Pestana Vila Sol.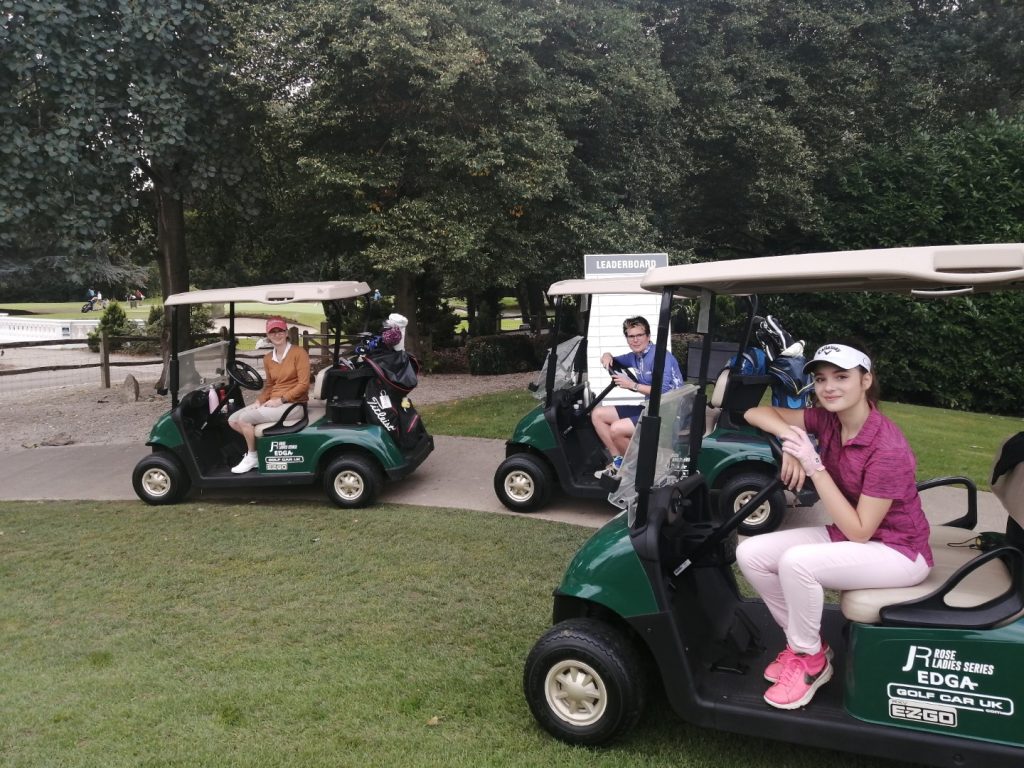 Taking a lift at the airport en route, mother and daughter saw a family with a young boy who used a wheelchair, someone who had never thought that golf might be for him. They excitedly invited the family to check out the action at Vila Sol and they came along. Here, leading Dutch player from a wheelchair Richard Kluwen met the family and talked to them about his 'Paragolfer' and how it enables him to swing a golf club and enjoy the game to a high competitive standard. If Martine, Heather and Richard's encouragement leads to a new golfer it will sum up much of what the EDGA community is about.
EDGA President Tony Bennett was asking the questions in this interview. When Tony was chatting, he now began talking in his role as a highly experienced golf coach, a PGA Master Professional. In encouraging Heather he explained that there were a number of high achieving, low handicap players with cerebral palsy in the World Ranking for Golfers with Disability, all of whom are playing fantastic golf. Kipp Popert of England, Adem Wahbi of Belgium and Chris Biggins of the US, all competed this summer in the EDGA-European Tour Series in the UK and out in Dubai; while Mette Wegge Lynggaard from Denmark carries the torch for the women golfers.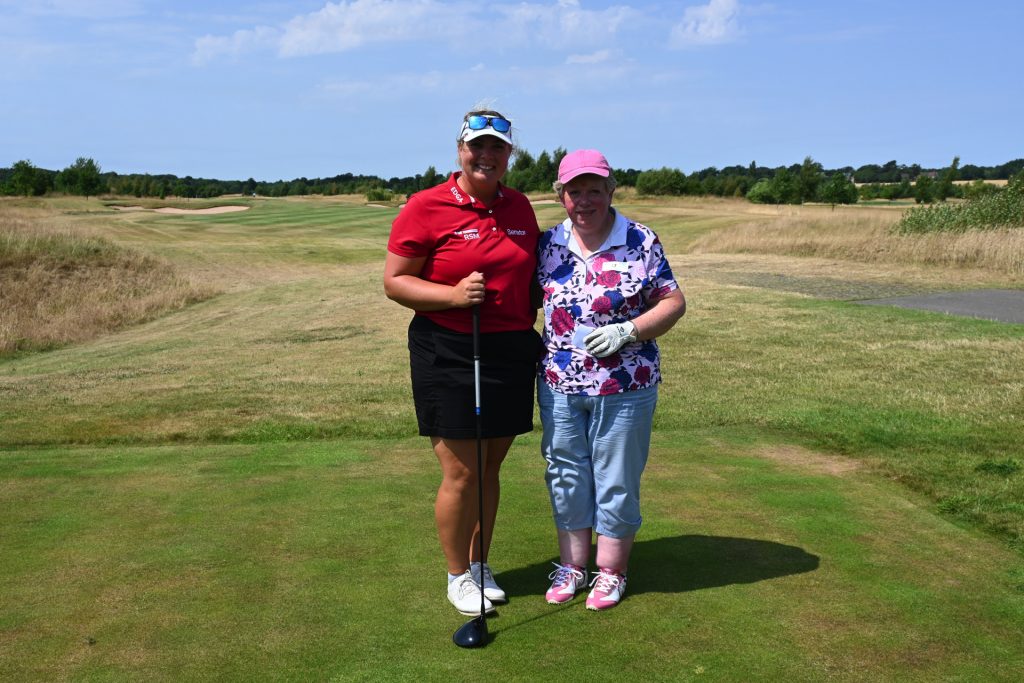 Tony explained that when Adem throws himself into the shot, he will at times actually fall, but he'll make light of it, sometimes doing a couple of press ups to amuse himself and his playing partners. But he has reason. At no time does he want to reduce his power so he'll push himself, and allow himself to fall on occasion if he loses balance, rather than holding himself back and never falling. He is pushing himself to the very edge.
Hopefully, Heather can play with one of these fine golfers in 2022. At the same time, more and more professional coaches are keen to learn how they can better support players with a range of impairments, including of course cerebral palsy. The great thing, as Aimi Bullock mentioned, is that Heather has joined a "family" of people who can offer her good advice.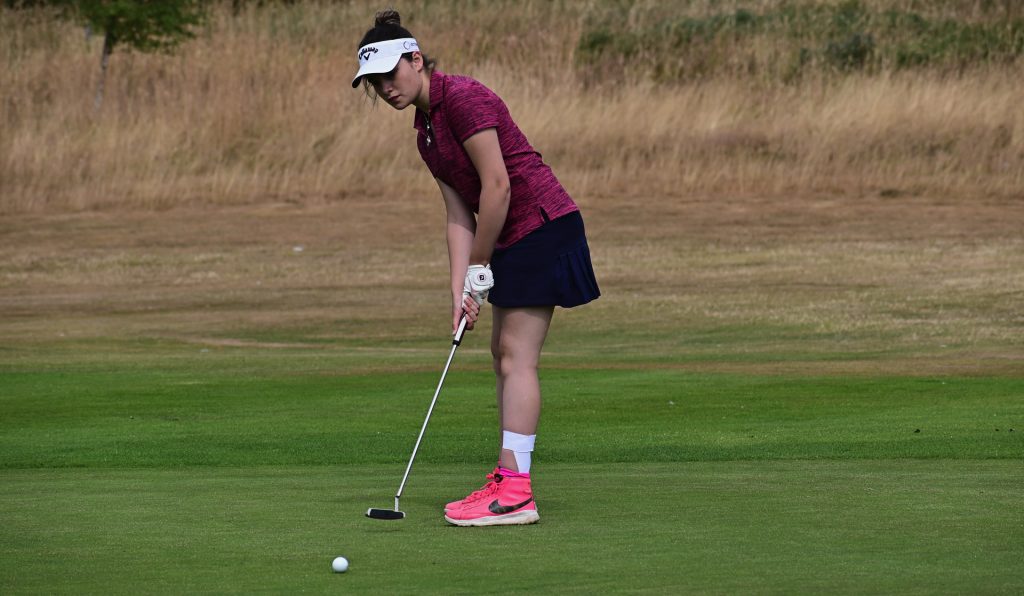 Independently, Heather has been working on her strength, and as with Adem, pushing her own physical boundaries. It is helping. She gives one example: "I think I used to have kind of a spine tilt going because as I went to swing back, I couldn't keep the weight on my leading leg as much. And I basically used to tilt my spine upwards a bit, because I just wasn't strong enough. But then I noticed in a video of my swing the other day, that the tilt… it isn't there anymore, which is really nice. You can see the progress and see the physio working."
At primary and secondary school Heather was blessed with good friends, and she benefited from the caring environment. "My whole class just treated me like everyone else did… I never had anyone make fun of me, the whole way through primary school. And if anyone ever tried to, the whole class would just shut them down, which was obviously really, really nice. So most days I wouldn't pick up on it, I'd almost forget I was disabled, if that makes sense, because there was no reason to notice it."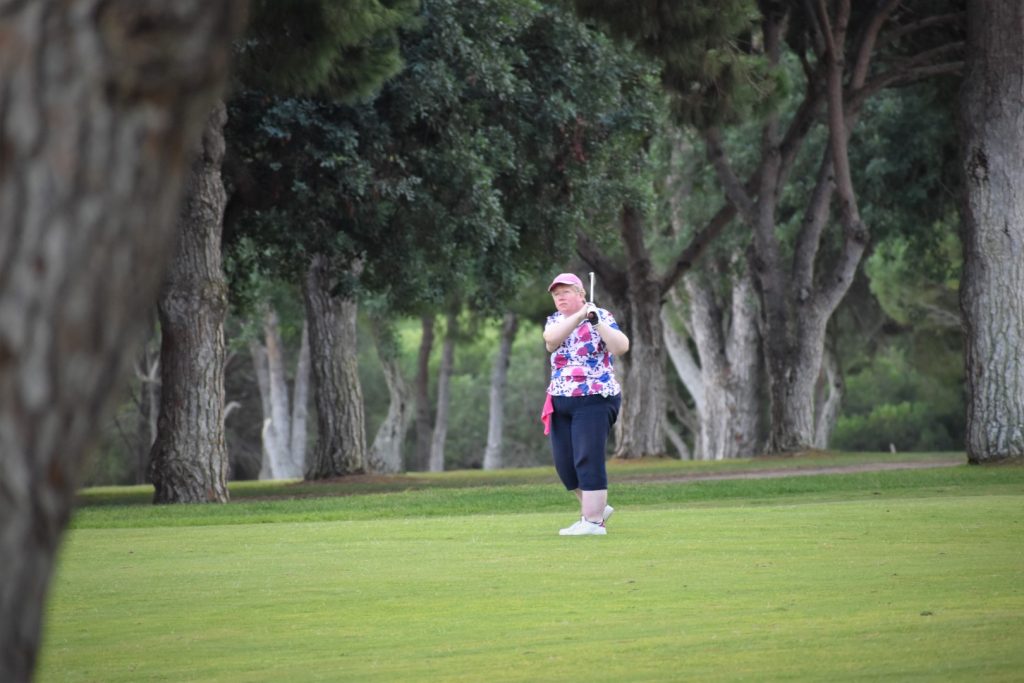 Golf clubs aren't always portrayed as being the most tolerant places, but a welcoming club with friendly members can provide a superb bridge for young people with a disability to navigate between school and careers and work. Meanwhile for mum Martine and the older people at the club, it can even offer a social lifeline and consistently valuable physical exercise.
Martine says: "For them, if they suddenly gave up and didn't have that social interaction, they would almost age quicker. It keeps them younger having that interaction. It's trying to encourage people. I know it can be difficult with pain, but sometimes just getting out there makes such a big difference to mental health, and that will help with pain control as well."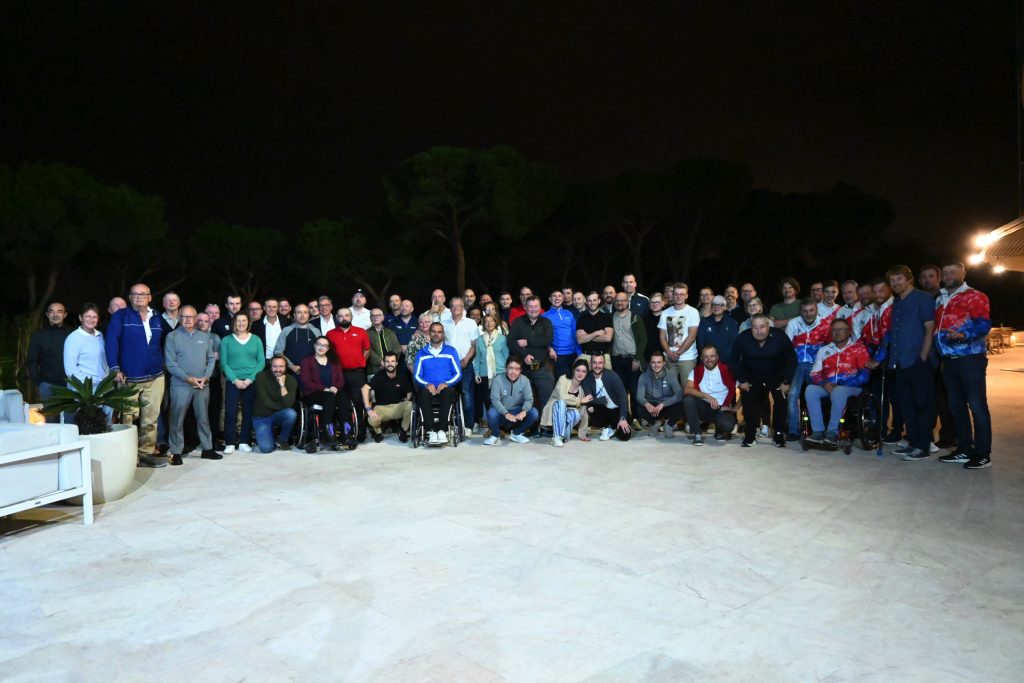 Martine is often feeling pain but is serious in advocating golf as a great medicine.
"Quite often, it's almost but not quite mind over matter. If I don't take enough pain tablets to get me out and playing, then the fresh air and the company gives you such an endorphin boost that helps with the pain relief, if that makes sense."
As Heather has improved her game this summer there is a risk of her overtaking Mum in terms of quality shotmaking, but Martine's 16.5 handicap means they can both have a very close game even off 'scratch'. However, when your 16 year-old is playing off 11, any victory from here might be treasured!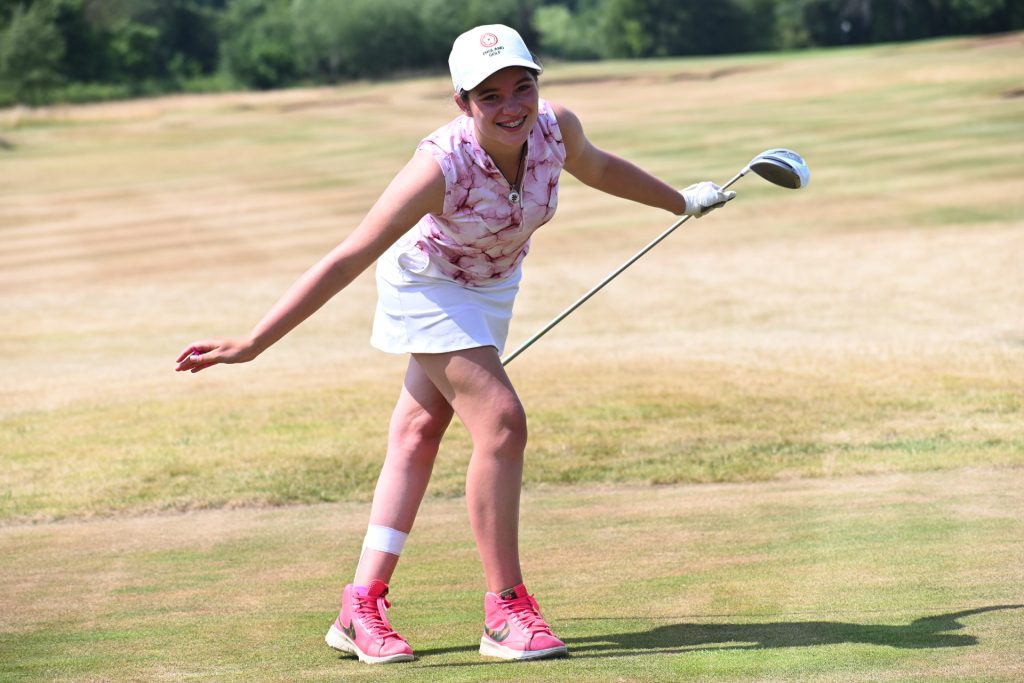 Martine says: "Our Club Championship is usually when Heather is at school, and it's 36 holes in one day, and I just don't do that. But last year because of the schools being closed, Heather was able to play in it. So she persuaded me to play in it as well. We weren't sure if I was going to actually make it round. Heather went on to win the Net Club Championship. She beat me by one shot over the two 18s!"
It has clearly been a great year for mum and daughter and Heather is keen to pass on the positivity and get more young people trying the game, and break a few perceptions of the sport amongst her age group.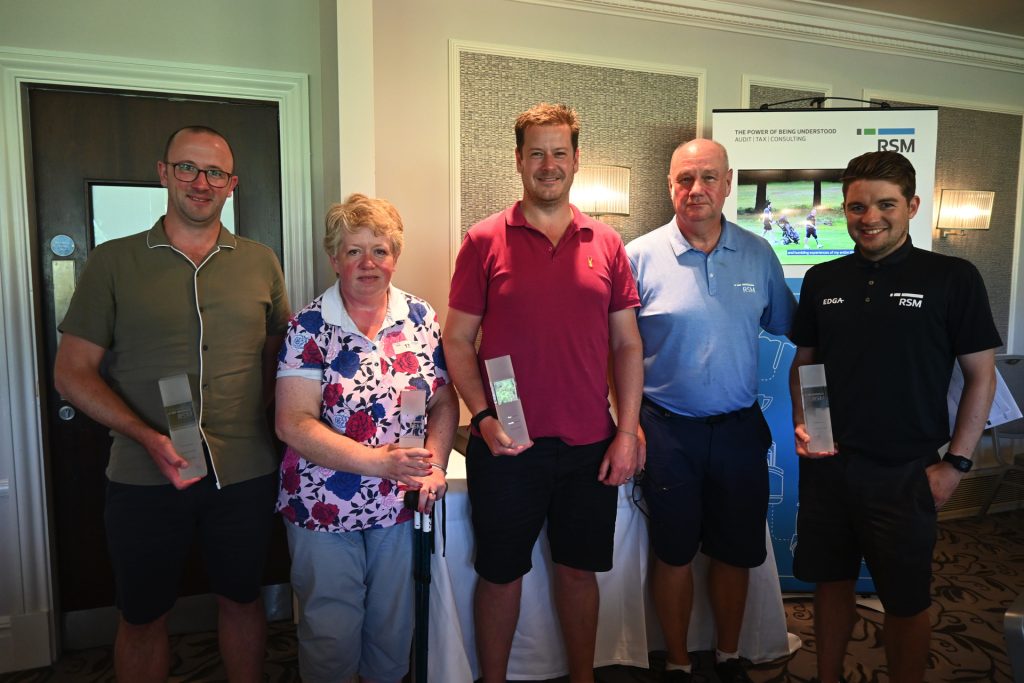 She says: "Golf is worth the time and it's worth the challenge. I go into my classes at school and people say, wait, you play golf? And I'm like, yes! Yes I play golf. And I absolutely own it because I love that. It's a great sport. And it's a shame that more people don't get it. I mean, the numbers are rising for young people, but it just needs more and more people to come and play, because once you do play it, you then realise, and you say 'wait, I've been missing out on this the whole time!' So my main advice is, just go and try it because then you'll fall in love with it."
What's next then? Heather says an aim would be to play golf at university and give it a real go from there; she is moving in the right direction. Heather is proud of being a golfer, while we at EDGA could not ask for two finer advocates for all 'Golfers First'.
Contact EDGA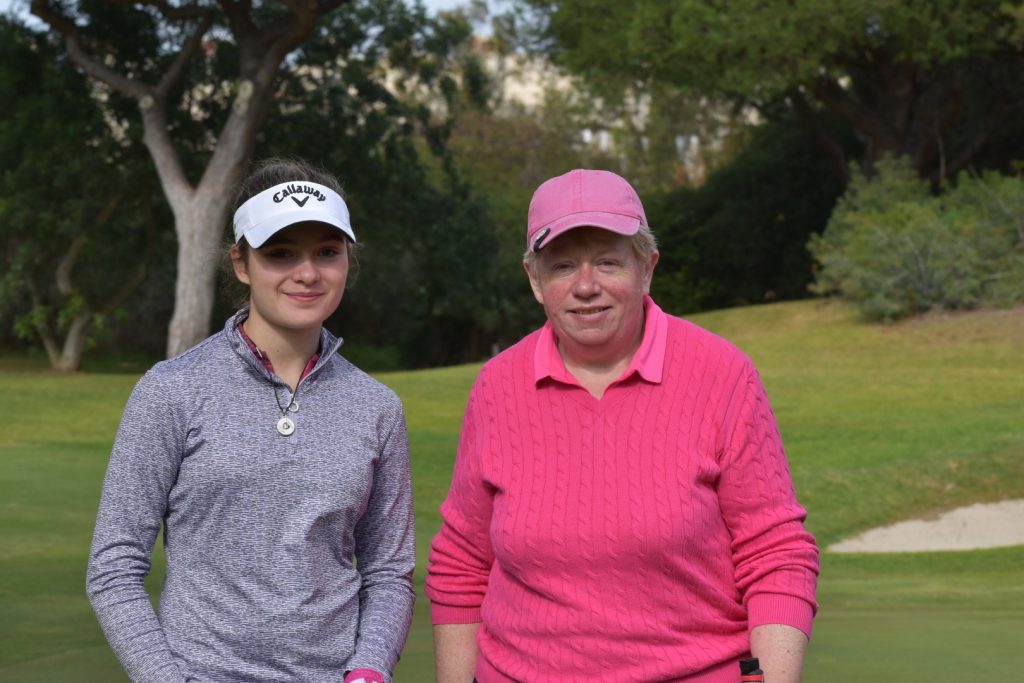 NB: When using any EDGA media, please comply with our copyright conditions