Audio: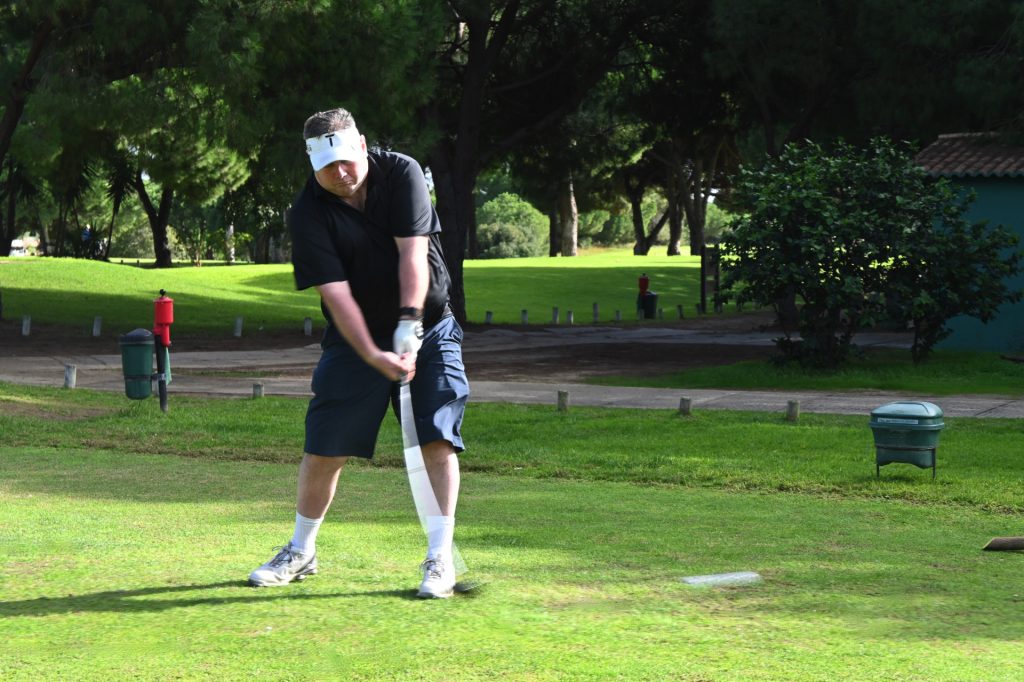 Richard White first competed in an EDGA event in early May, 2022, at the inaugural Johnny Reay Classic, played at Stoneleigh Deer Park Golf Club in England. Frustrated with his wayward driving off the tee then, and picking up an injury at the same time, he might not have threatened the winner's podium for the tournament, but he did enjoy immediately the camaraderie of his fellow players, making instant friends among the golfers present from nine countries. There, on the clubhouse terrace, 'Rich' as he likes to be called, chatted and swapped contact numbers on his first evening at the Coventry course.
These new friends were also impressed with the way Rich showed some fight in the final round, coping with a nasty rib injury he sustained from a fall the previous evening. He considered missing the last day completely but then dug deep, found the resilience needed and was still able to smile despite the pain when he completed nine of the 18 holes. The 53 year-old who plays out of Worthing Golf Club in West Sussex had quickly become part of the EDGA competitive family.
Of this first experience, Rich said: "It's been better than I could have imagined. It's been fantastic. I was a little nervous coming up yesterday for the practice day. I hadn't been to an EDGA event before. I didn't know anybody. I'd spoken to a few people on the phone, and I met so many lovely people, made so many friends, and had a lovely time so far. It's been really good."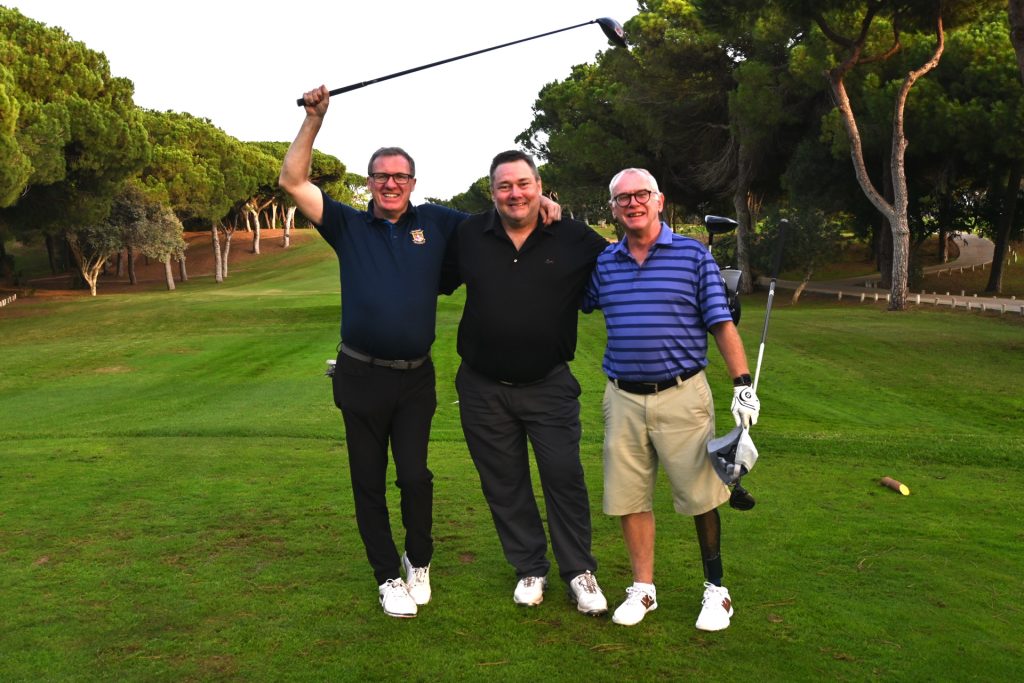 Talking with him after those nine holes of his final round, Rich was holding his side and rubbing his sore ribs, but this writer was struck that he was smiling too: here was a golfer in his element.
And after nearly 10 years of struggle with a debilitating neck and spine injury in 2012, Rich explains that through golf he has rediscovered an absorbing sport from his childhood: that has boosted, significantly, his body and soul. Physically it has given him a way back, made him stronger, while the mental tonic has been "exceptional" for him. With three EDGA events under his belt by July, Rich says he feels like he has found a place to 'belong' again for the first time in many years. After the very darkest of times, golf, and the golfers around him, are the medicine.
He had discovered EDGA recently when watching Sky TV and golfers with disability playing the new 'G4D Tour', staged by the DP World Tour.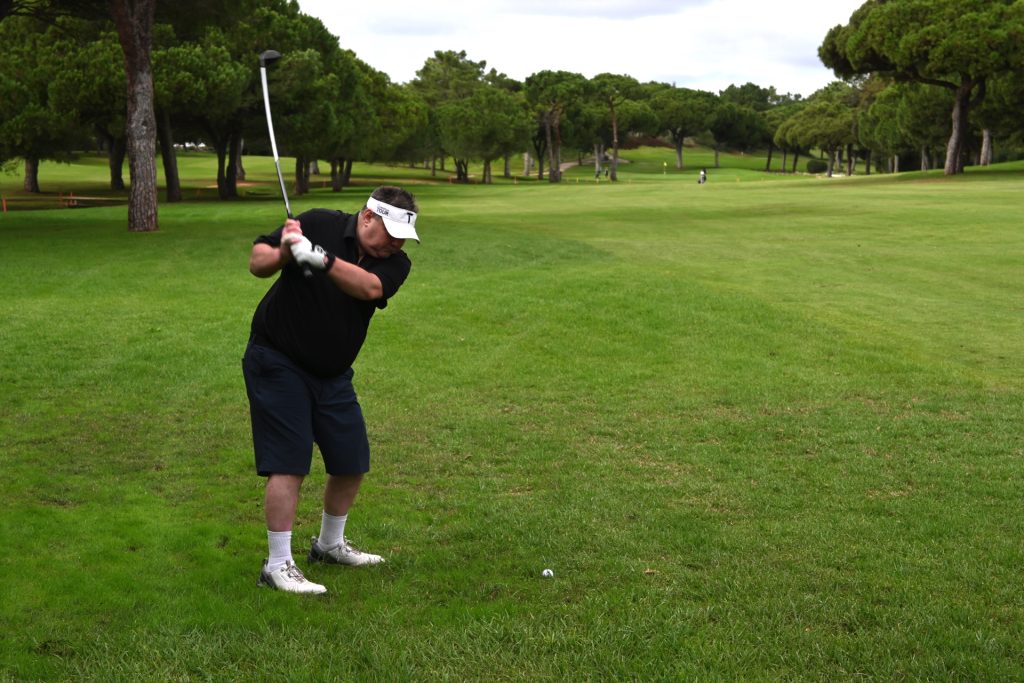 He said: "They showed some EDGA events that were happening last year, golfers that were playing on the same course as the players on the professional tour. I've been trying to find a competitive arena in which I can expand my horizons. Being competitive is something that's very much part of me. And, of course, being competitive in golf, once you have physical disabilities, it can be difficult. So it was very interesting to me that EDGA existed. I hadn't heard of it. So, I looked into it in more detail and before I knew it, I was in touch with somebody and swapping details and getting into the various categories of disability that EDGA involved."
Within weeks, Rich was assessed and received an EDGA Access pass, and he was then teeing it up at Stoneleigh Deer Park.
"To actually see live in the flesh, some of these people taking shots from the first tee… I was speechless yesterday to see a particular person that has only got one arm take an amazing tee shot. And I couldn't hope to do that myself. It's wonderful to see that everyone here enjoys themselves. Everyone's excited to be here. It's competitive in a nice way. "It's about taking part. It really is. It's about coming here, meeting other people, and sharing the fun. And to be honest, that's something that I have thoroughly enjoyed. You know, it's made it for me."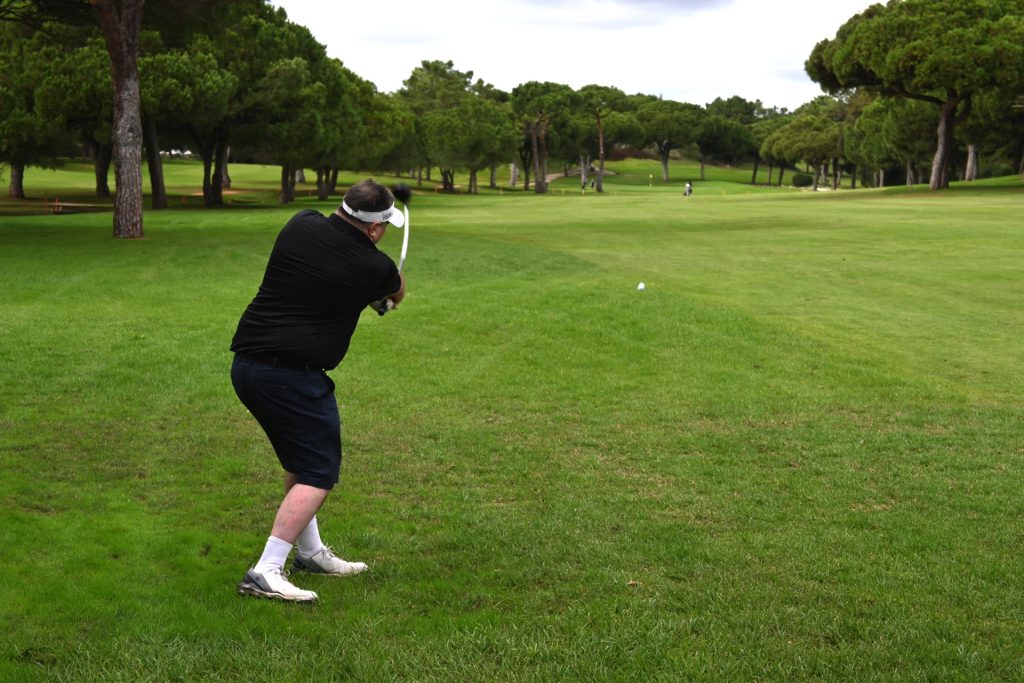 Rich was born in London, England, and grew up in Bristol. He first encountered golf as an eight-year-old, when he began caddying for his father, who appreciated his son's help (having contracted polio as a child). Rich would go off with his Dad early every Saturday morning, pulling a trolley around either Mangotsfield or Westonbirt golf courses. The youngster would spend hours on club putting greens with a borrowed putter, playing his own invented mini-competitions and dreaming of that putt to win The Open Championship. (Today, his Mum and Dad live near Worthing, and Rich lives nearby.)
The Open was, and is today once again, a special lure for Rich, and he has particularly fond memories of accompanying and assisting his father to visit three Open Championships, two at Royal Birkdale and one at Royal Lytham & St Annes, securing his Dad a prime seat near the 18th green at Birkdale thanks to a kindly R&A official. Father and son were cheering on Nick Faldo in those days but also witnessed the then 17-year-old amateur Justin Rose dramatically holing his final pitch shot at Birkdale in 1998.
Rich continued playing what he terms "fairly mediocre golf", alongside hockey and his beloved rugby and cricket, throughout his school and university years (his degree was in Computer Science), and then also with a golf society while he worked at IBM and later AT&T, in the field of IT project management.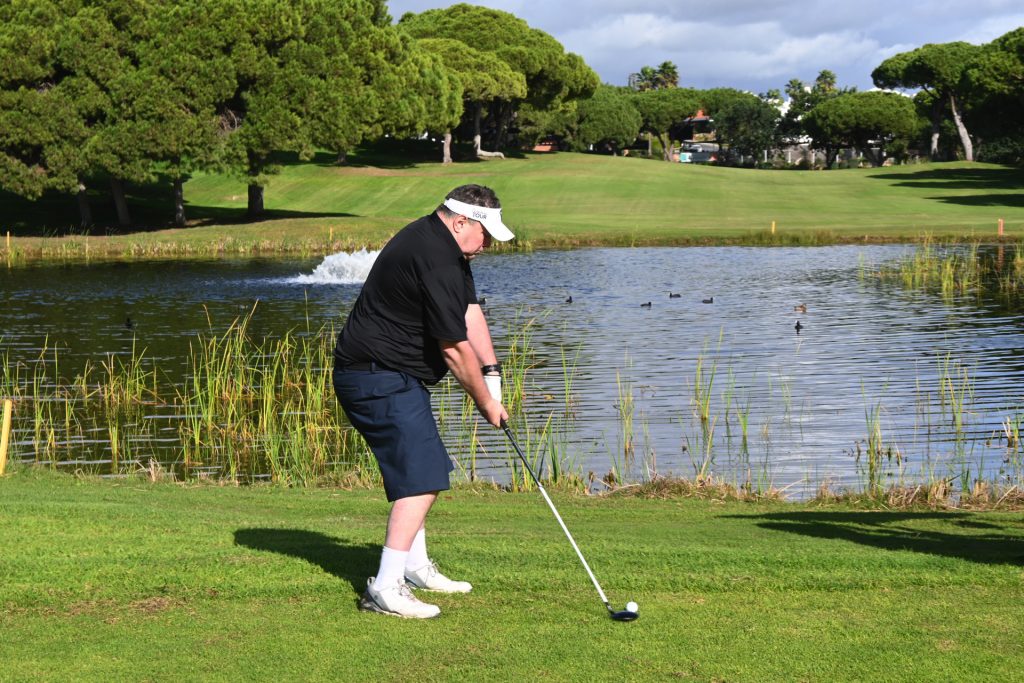 When Rich went to live in Australia and follow his career between 2004 and 2018, golf wasn't part of his plans. Indeed, life was about to become unbearably tough for the family, including Rich losing both a younger sister in 2014 and younger brother in 2016.
Rich would also experience great blows to his own health in 2012 and after. Firstly, completely out of the blue, he suffered a shock injury during medical treatment where three of the cervical vertebrae in his neck were crushed together, resulting in irreversible nerve damage leading to palsies, weakness and atrophy in his upper torso and arm muscles. For a time, he effectively lost the use of both arms, and suffered extreme pain.
Over the next three years he endured 11 spinal surgeries, leaving him with four cervical joints fused together and supported by titanium plates, screws, blocks and pins. All of this surgery had some success, resulting in him regaining use of both his arms, though restricted, and reducing the pain to manageable levels at last. But the path back to any new normality was scotched with difficulty.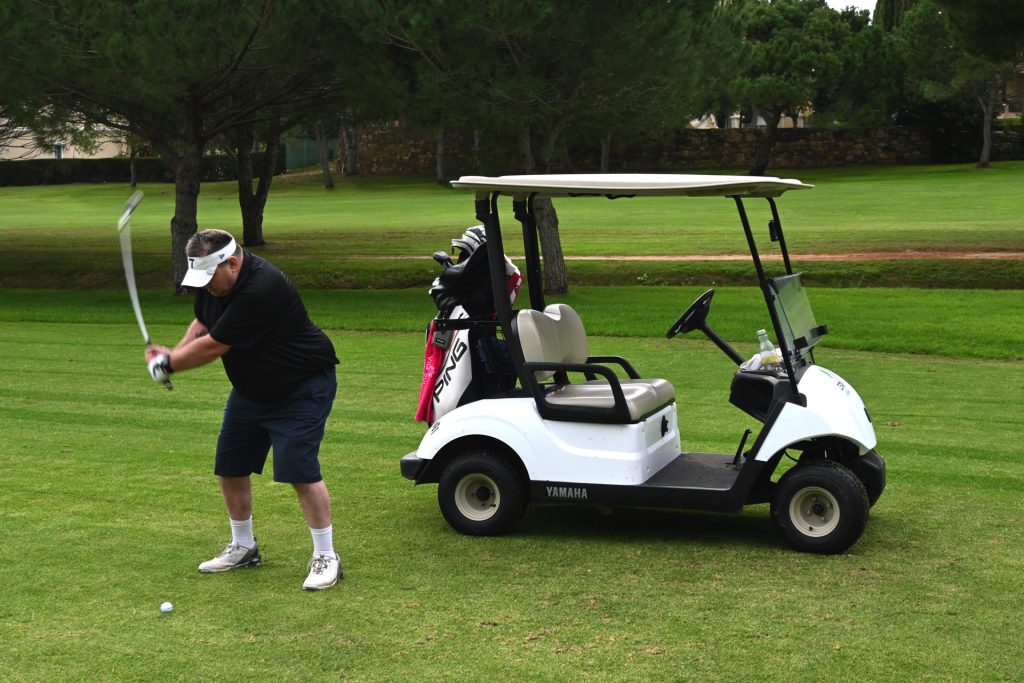 He says the problems, physical and mental, ended his career; Rich had spent 20 years running company projects worth millions of pounds. Now he was out of that energetic team environment, physically shattered, in constant pain, confused and depressed. Feeling a complete burden to others, Rich took an overdose of pills in 2014 and but for being found in time by his ex-wife, who administered CPR while awaiting the intervention of medics, Rich knows he would have died.
Then one slip of light flickered and spread across the low black shadows. For years, Rich had felt "different" from others, finding communication difficult with other people; missing nuances and misunderstanding comments; a man apart from the group. However, he was then diagnosed with Asperger syndrome and ADHD, and for Rich, this diagnosis opened-up a completely new and better understanding of himself, altering his perspective about who he was as the darkness receded over time. Suddenly, no longer was he beating himself up day after day. And, after eight difficult years, it is remarkable that it was his trying golf again during the Covid-19 pandemic – relearning a game he'd left for 27 years – that played a key role in transforming his life.
"So there were obviously quite a lot of psychological challenges that came from my whole life changing like that. I mean, literally overnight, everything went from a nice set career and everything through to 'what's going to happen next?' It took many years to get through that, but golf has been a fantastic way of focusing my energies."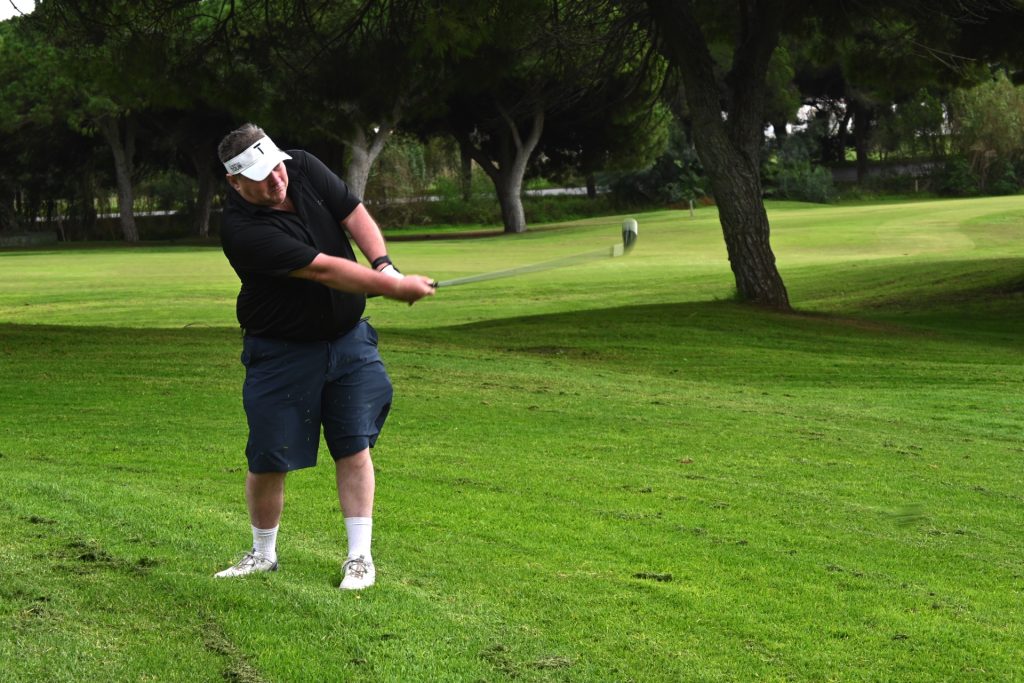 Even though he had been told it was "highly unlikely" he would ever be able to swing a golf club again, he had never thrown away his old, mismatched set of clubs, including an old Mashie-niblick of his father's with a hickory shaft. In September, 2020, out of sheer desperation to get some exercise during one of the UK's 'lockdown' periods, accompanied by his father sitting in a wheelchair, Rich took his clubs to the local driving range at Rustington Golf Centre, in West Sussex.
"And off I went, swinging some clubs, and all of a sudden I thought I could do something like this. And that opened up a whole new world for me. Now I spend a very large part of each week either watching golf or practising golf or playing golf, or just at the driving range, just anything to get muscles moving. And what I found is that the more I play – yes, it hurts a bit afterwards – but during the game or during the practice, my pain levels go down and that's amazing. I don't understand how that works, but they do. My doctor and my physio have all praised what I'm doing as well. So, they think it's great. I've been losing weight and my personal outlook has become very positive as well, which is fantastic."
After a club fitting for a half set of irons and a driver, and several lessons with local PGA Professional Jake Dunstan (Rustington Golf Centre), Rich's golf began to improve quickly.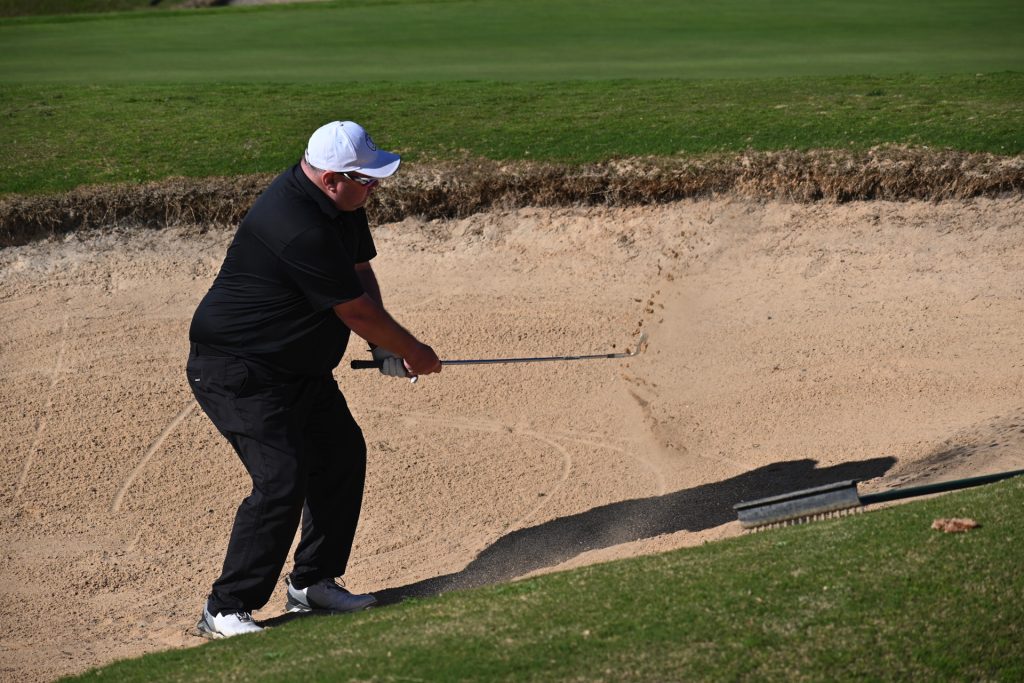 In May 2021 he joined Hill Barn Golf Club, Worthing, a gem of a course on the South Downs, and he has recently switched to become a member at the much acclaimed Worthing Golf Club, also situated on that beautiful chalk downland on England's southern coast. Rich admits to being totally hooked and loving golf. He loves reading about technique, shot statistics, strokes gained analysis, and talking golf, while an inner determination looks ahead to this new phase of his life.
He said: "It's given me targets to try to meet. I'm very aggressive with setting my own personal targets to try and achieve. And then I work towards how to meet those milestones. Not everybody might fastidiously break it down like that, but I like to set myself targets and try to achieve them.
"And that's given me a feeling of control. This is the difficult thing for me because when all this happened, I felt so out of control. I didn't have control of my life anymore. And this must be the same for many who have a disability. It's difficult sometimes to feel like you have the same advantages or the same opportunities as other people. That can lead to a lot of negative thinking. With golf I can compete on a level playing field because of the handicap system, which is fantastic. And with events like this, there's a lot of inclusivity. So you get to meet people that are here and it's wonderful. Nobody is trying to judge anybody as to why they're here, or what they're here for. That's not what it's about at all."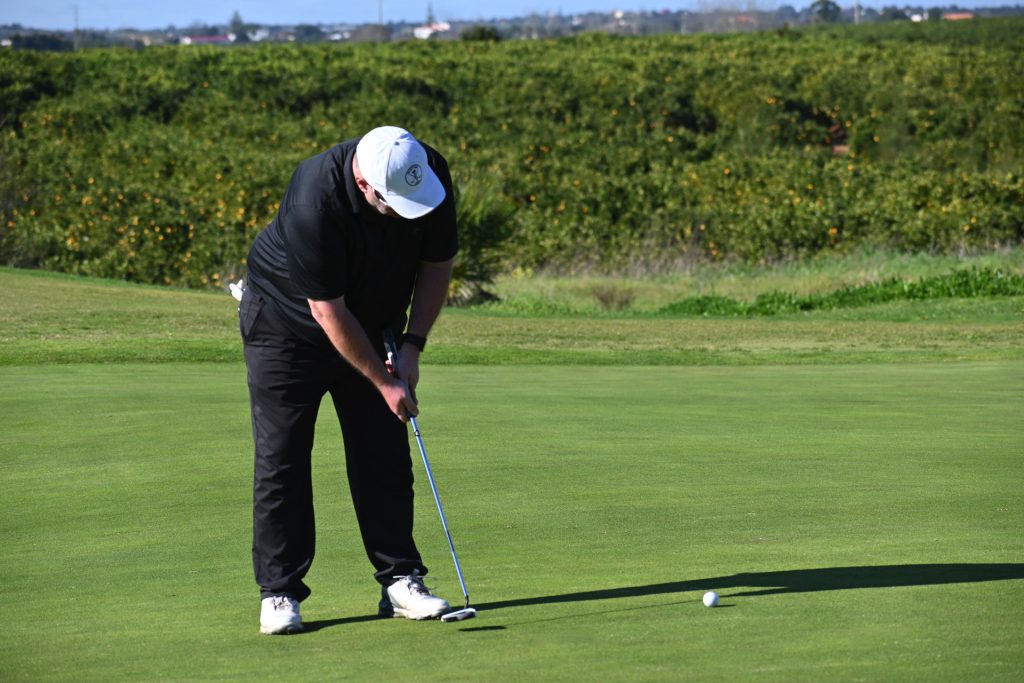 After Rich's first appearance in the Johnny Reay Classic in May, 2022, he then entered the PING Open for Golfers with a Disability in June at Thonock Park, Lincolnshire, closely followed by the English Disability Open at Carden Park in Cheshire. Again, he loved each tournament, the condition of the courses, the mix of competition and the camaraderie among the players.
Rich navigates the mental challenge of playing in part with a dry but whimsical sense of humour. If he loses a ball he blames his long-running dispute with the rabbit kingdom ("they steal them"), while he refers to some of his less well behaving clubs in the bag as "very naughty boys".
And after all the dark times, and despite the pain he has to put up with, talk with Rich for 10 minutes about golf and you find one of the best possible advocates for the game. Give it all a go is his advice, for various good reasons that he details.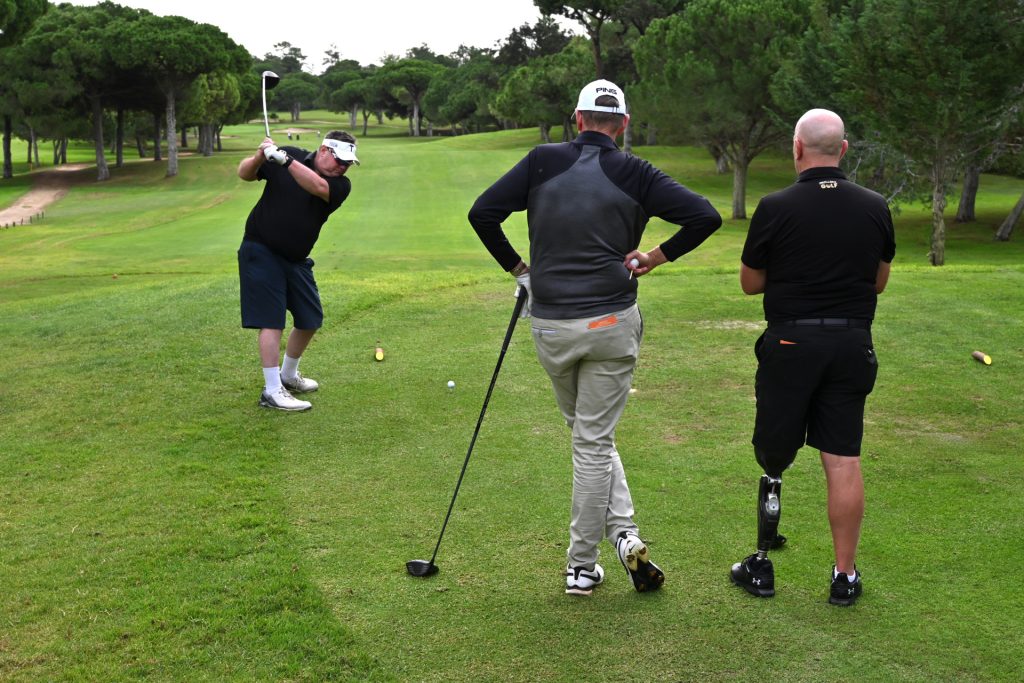 "Yes, certainly. It sounds a bit cheesy me sitting here saying that I recommend golf to people, but it's been a fantastic thing to get involved in. You don't have to be brilliant at it. You don't have to be able to play like the pro's on TV. Everybody who is playing here makes mistakes and has bad shots. But there's a mental challenge to it as well as a physical challenge. It's about strategy. It's about thinking through the game. It's not just about getting outdoors in the sunshine or the rain, but getting out with nature, and the wildlife you see when you're out on a golf course is fantastic. Especially if you live in a town or a city, it is lovely to get out into this greenery. At this time of year it is just amazing to see all the birds out there.
"It's not just about the exercise. There's an incredible uplift in your enthusiasm for things; it gives a real boost to your mental energy and your ability to cope with day to day stresses. It gives you something to look forward to every week, and it's also a social game. You get to go out, you meet up with people, and then you have a drink afterwards or a cup of tea. You take your time and enjoy it. It's so many more things than just turning up and getting out your golf clubs and hitting a little white ball around the place."
As a boy, Rich admired Sir Nick Faldo for his steely determination, and his commitment to being the best he could be, especially when Faldo worked with his coach David Leadbetter to completely rebuild his swing and become the best golfer in the world. Rich had to rebuild his own swing completely to be able to learn how to strike good shots with an injured body, and he used Faldo's story as a prime source of inspiration. Faldo, Rich stresses, exhibited the passion, persistence, and mental stamina required to overcome the greatest of obstacles. To keep on fighting, to keep trying, to never give up, no matter how great the odds against him may appear.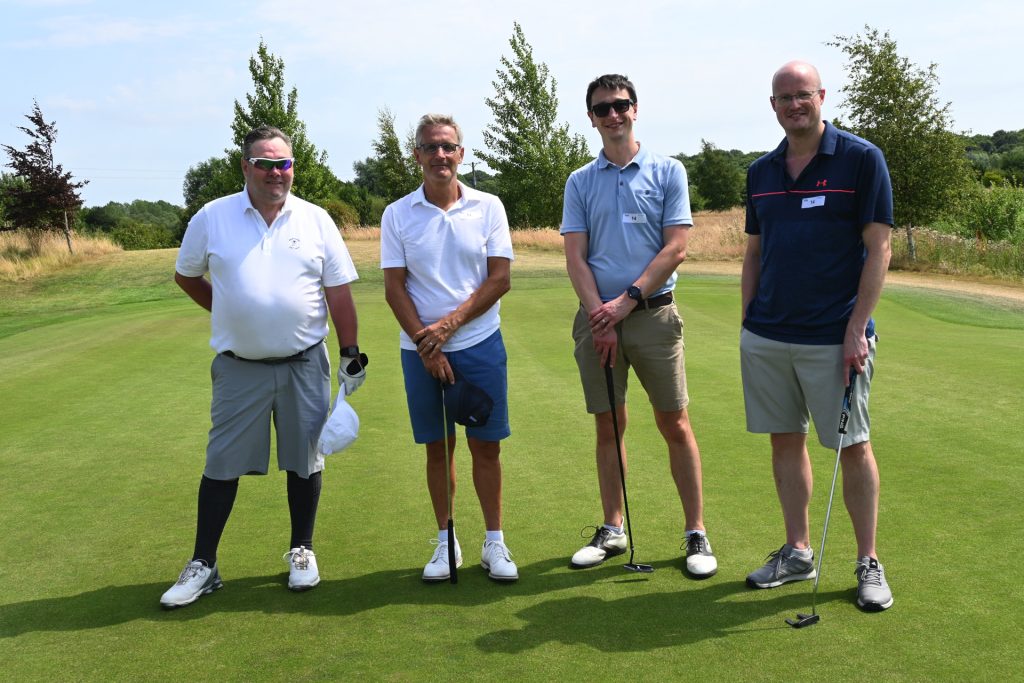 When just 12 years old, while captain of his school's chess club, Rich earned himself the nickname 'Houdini White', due to his frequent ability to grab victory from the jaws of defeat through his never-say-die attitude. Multiple times, especially when the overall team result was dependent on the outcome, he would come back from what seemed the worst of positions, for a dramatic against-the-odds win.
Rich acknowledges that subsequent to the injury, and the accompanying bouts of deep depression, he lost that will to prevail against the odds in life for some years, but now it's very much back for him. Golf has provided a key. Rich recently acquired his WR4GD pass and was delighted when he first saw his name in the official World Ranking for Golfers with Disability. He was ranked 113 in the world in Stableford; this is a great start he tells us, and definitely something to build on.
Meanwhile, as we finished talking with Rich he said he was hugely excited to be returning this year to The Open as a spectator for a fourth time, at St Andrews for the 150th tournament. In fact, as we listen to or read his story right now, Richard White is due to be camping out under the stars for the week at a campsite by the old town in Scotland, cheering on the players each day. He'll be calling his Mum and Dad and painting a picture for them of the great game he sees there. He might be in a little bit of pain as he walks to follow the play, but it's odds on that Houdini White will be smiling again.
Contact EDGA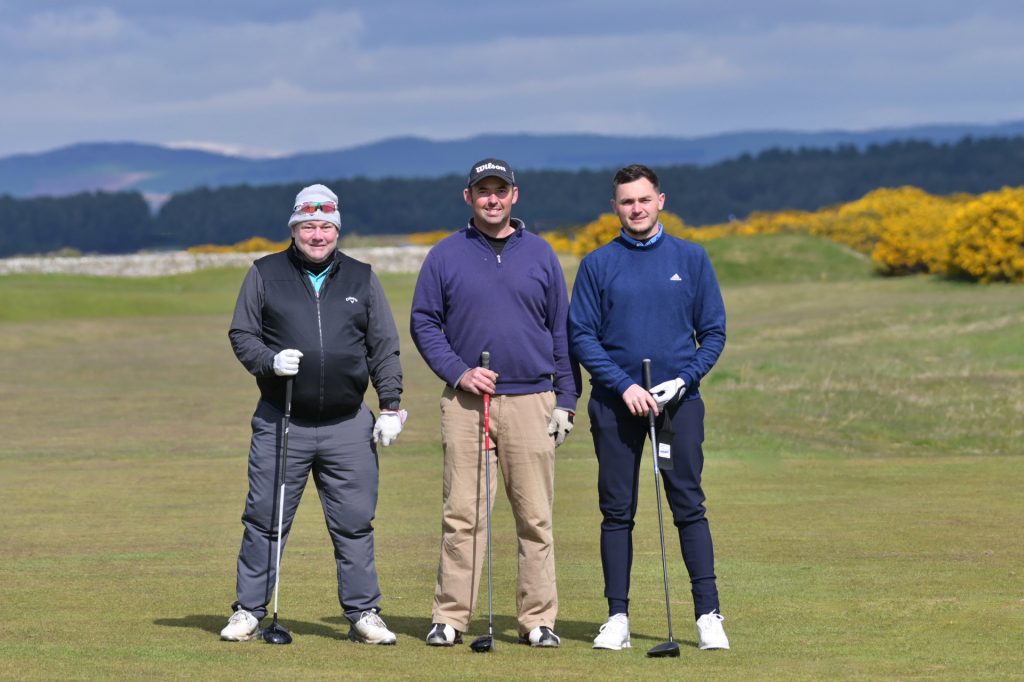 NB: When using any EDGA media, please comply with our copyright conditions