Audio: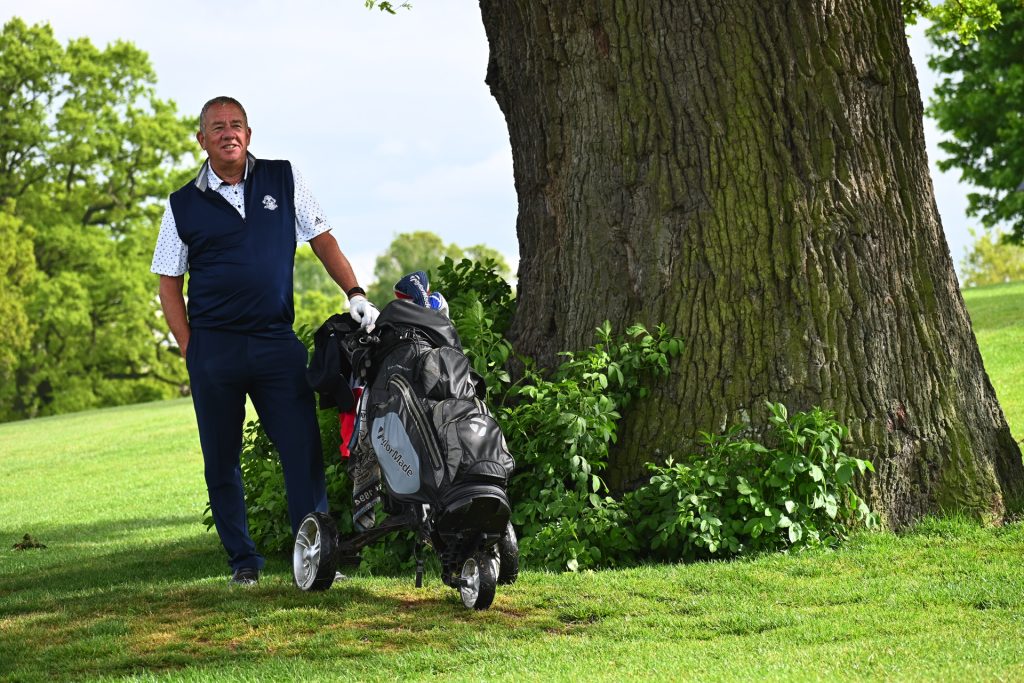 Dealing with corners, free kicks, penalties, one-on-ones with strikers, the football goalkeeper can be the most cruelly exposed of all players. They must find a way, any way, of getting through the rough and tumble of the pressure moments. This is a lonely job.
David Reaney would rediscover his own inner resilience years after hanging up his goalkeeping gloves and No:1 jersey that he had worn in England's Southern leagues. This time though, he faced bigger challenges, including acute depression and then a stroke which left him registered blind at the age of 48.
The irony is that goalkeepers often don't realise how much they are loved by their team mates. As he grew older, David, a 'people person' with a warm personality and a seemingly successful sales career, would nevertheless find himself having black thoughts and really struggling. But the friends he had made, in football, rugby, golf and even the medical network, were never as far away as perhaps he thought.
Their respect for him has helped David find the patience and confidence to be far more positive about life. Good for him, but also good for others.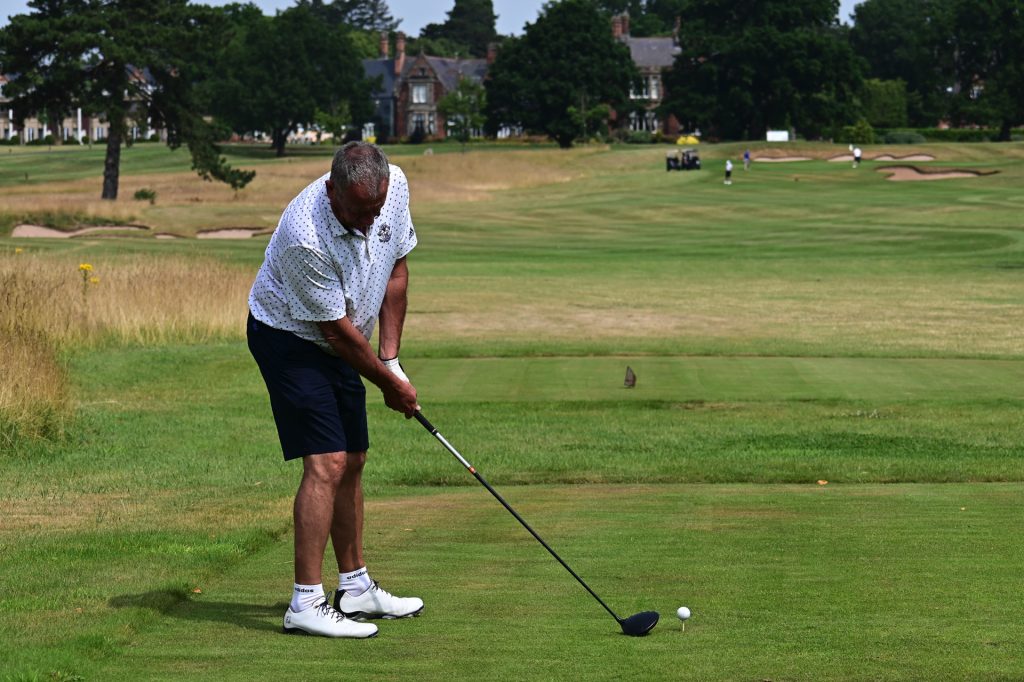 Here is a man who had a stroke, and then helped other stroke survivors as a 'stroke buddy'. David is visually impaired and now also volunteers for the Royal National Institute of Blind People (RNIB) to support other people.
Today he plays off a nine golf handicap. People are interested in how he hits the golf ball with consistency. Well, if you agree to spot his ball (he needs that help) he'll show you. It's about repeating a good action, he says, but it's also about mental control.
David is one of a number of international players with visual impairments who, excitingly, are showing just what can be achieved by people with these conditions. At the age of 60, this is becoming his time on the golf course.
David was born in 1962 and was brought up by his Mum and Grandma in Bloxwich, Walsall, near Wolverhampton, on the seventh floor of an eight-storey block of flats. When he was 14 he discovered a real talent for goalkeeping, enjoying a meteoric rise, including being on the books of Wolverhampton Wanderers up until the age of 19; final trials for England Schools were a highlight (he still has the silver badge) and he would carve out a semi-professional life in the Southern leagues. The love of sport was passed on to his two sons: eldest Adam, a qualified PGA golf professional, and Dale, who played football professionally for Cheltenham Town FC.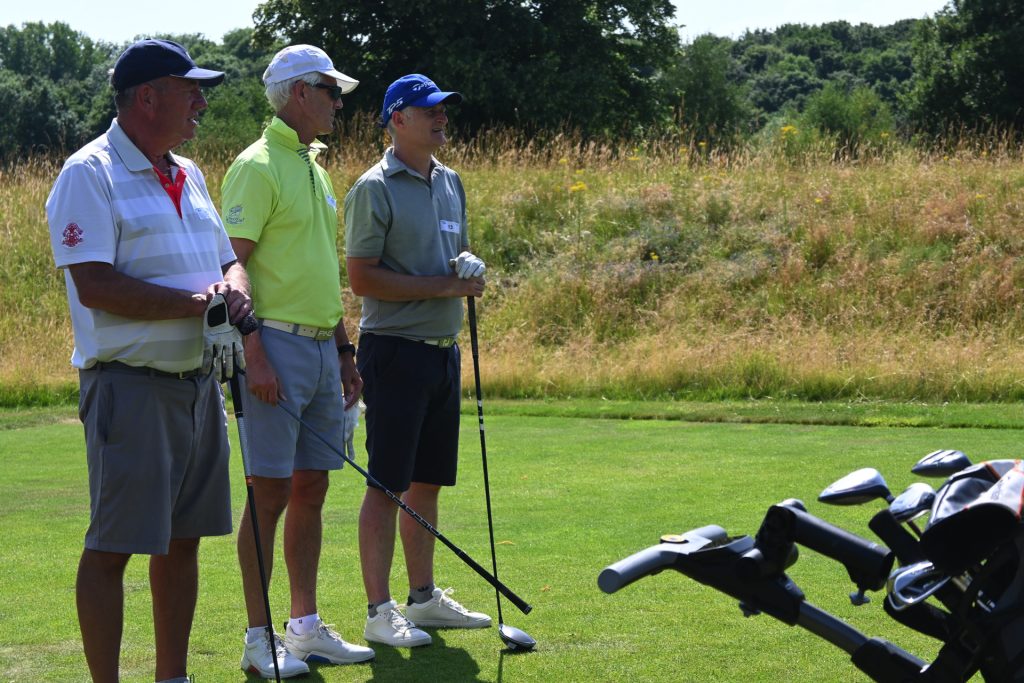 David's main career started well and he moved into sales in steel stockholding and then materials handling, but racing into his early forties he became a victim of the modern sales person's curse, way too much work, hectic travel, bad diet, anti-social hours. With his marriage in the process of ending in divorce he was hit with severe depression.
"I think I should say this, because it's important. I took an attempt on my life, a very serious attempt and failed, fortunately. It wasn't my time. And then a couple of years later, I had a stroke. I had just bought my new house, there was the divorce settlement, everything was fine. I'd moved into this house for a month, and then I had a stroke at the age of 48. And that turned my career and life upside down. I was a sales manager covering the whole of the UK and Europe driving over 45,000 miles a year. I lost my licence, lost my job."
The suicide attempt had been planned with pills and alcohol but mercifully he had been found slumped in a hotel corridor. But after getting through that ordeal, his stroke in 2010 would prove devastating. It left David with hemianopia (loss of vision) in both his left and right eye.
"I had no idea of what a brain attack was, what a stroke was. I couldn't remember my telephone number. I couldn't remember my address. I couldn't remember anything. And what you've got to remember is, in my job before my stroke I could meet somebody and remember everything about them without having to write it down. So, at this time, I was in a distressed state. 'How am I going to survive? How do I do this?'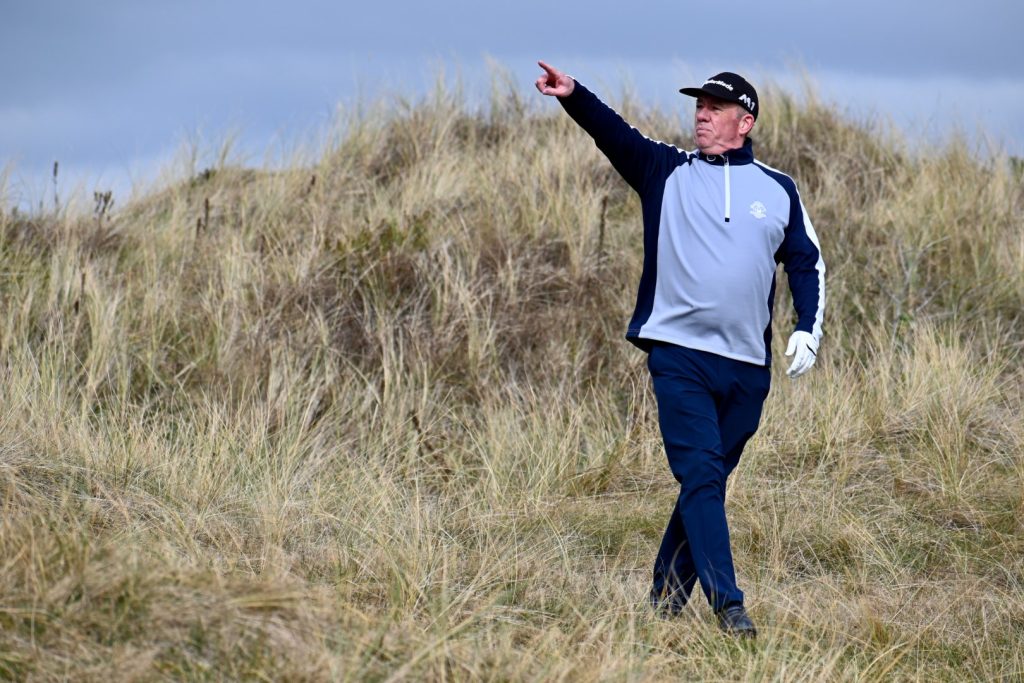 "I just didn't know what to do with myself. I slept for nearly 19 hours a day for 18 months. I was in a really bad way."
He adds: "That's when I had to surrender my driving licence because without 20/20 vision in one eye, aided or unaided, you're not allowed to drive. So, that cost me my job, cost me my livelihood. And at that point, I was in just a total wreckage of a state."
David describes his consultant, Dr Epstein, at Walsall Manor Hospital, as brilliant, "an awesome man". Janet Porter was David's eye clinic liaison officer (ECLO) and would prove of similar superb support; Janet herself had lost her sight aged 40.
"I think one of the biggest things is that if you're going to give someone with a disability confidence, you've got to give them empathy, not sympathy," said David.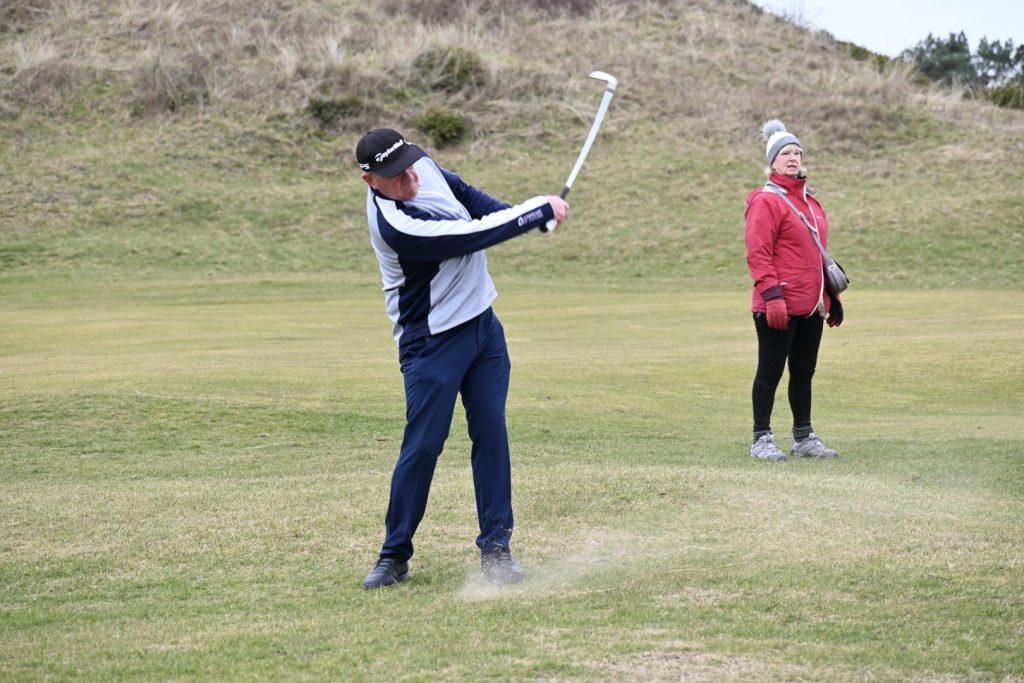 "And knowing the difference between the two is imperative. Sympathy is jumping in the hole and going, 'There, there, there, there…' but offering no solution. Empathy is standing at the top of the hole and putting your hand in and saying, 'Look, I understand what you're going through, and I'll help you out of there, but I'm not jumping in there. Misery loves misery. I'll help you out of it, but this is how we're going to do it.'"
Despite Janet's understanding, David was resistant to her advice at first. He was in denial about the extent of his sight loss.
"That weekend I tried to get from my home in Bloxwich to Walsall town centre. So, I managed to get to a bus stop. I got into town, I was walking across this open space, and I walked into and kicked over a three-year-old girl.
"And this is quite hard because I was then verbally and physically abused by two very angry parents. I won't repeat what they said, but quite rightly, they thought I'd just done it on purpose. At that point, I just turned around, got back on the bus, and went home and cried myself to sleep."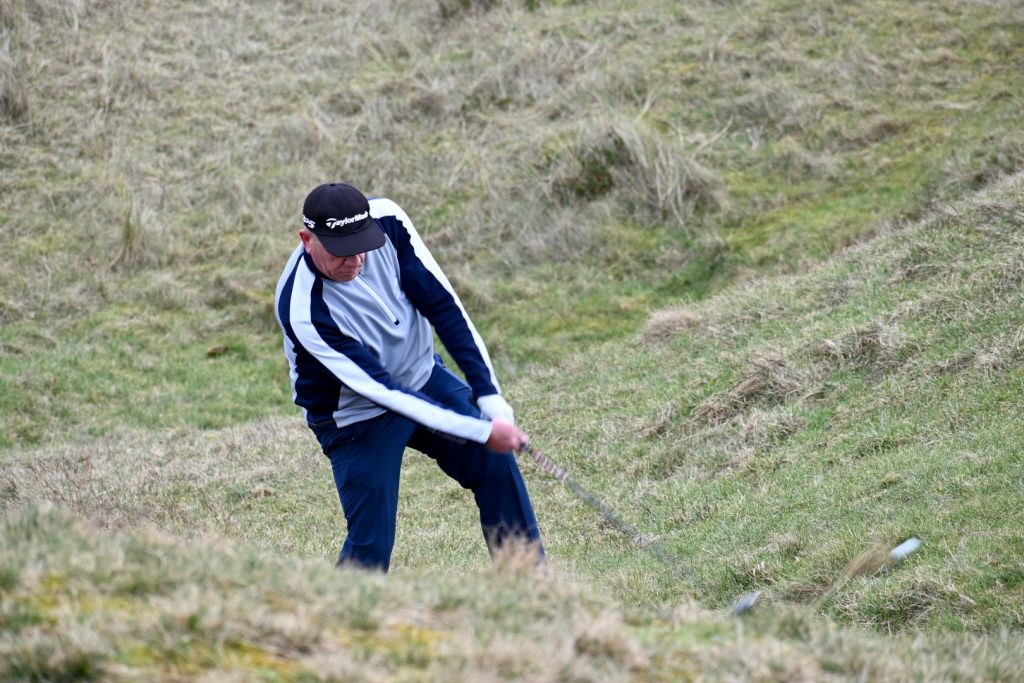 On the Sunday, a friend took him out to lunch to cheer him up, but a similar accident occurred when David crashed into a passing waiter and his trays.
"And on that Monday morning, I rang Janet Porter. She said, 'Just get in a taxi and get here now.' I walked into the office. She finally calmed me down and said, 'Okay, tell me what happened.' And bless her, the first words out of her mouth were, 'So what are you going to do about it?' And I just said, 'I need a white cane.' No problem, she says, 'You qualify for a guide dog. I've explained it all to you, but you've got to go through these experiences, and you've got to accept it yourself.'"
David saw this as a turning point. "And that was the first part, really, of me starting to come to terms with what I could do and what I couldn't do. I then became a 'stroke buddy' on the ward, trying to help other people who've gone through a stroke because I suddenly realised that if I'm going to live as normal life as possible, I've got to accept what I can't do, and do the things I can do to a lesser degree, or in a different way."
After this excellent medical and pastoral care came friends from different corners of David's life to help him further. David had been a golfer before his stroke; he was about to become one again.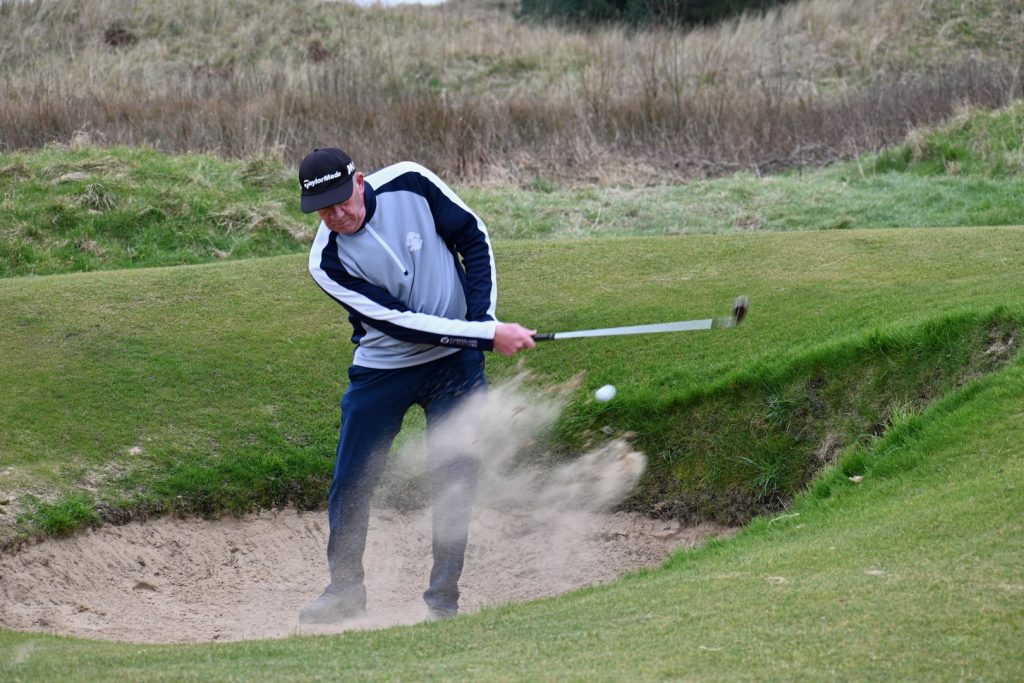 Richard Green, a scratch golfer who had played as a boy in the same team as Ian Woosnam and Sandy Lyle, got in touch and picked David up for an outing.
"I thought we were going for a meal and he says, 'No, we're going on the golf range.' And I absolutely fell apart. I just froze. I was shaking like a dog, I was terrible. I said, 'I'm going to kill somebody. I can't do this. I can't.' He says, 'You can, you're just going to hit a couple of balls with a nine iron, that's all.' And that was the start of me getting back into golf because I never thought I'd be able to do that."
Out of the blue, David bumped into another good friend, Clive Middleton, in an Indian restaurant. Clive is a GB triathlete and former teammate at Wolves (he is known for cycling the circumference of Australia for a world record), and he persuaded David into the swimming pool, where he now enjoys 64 lengths per session three or four times a week, a massive step for his physical health.
"And Clive has given me my life back through swimming. What I'm trying to say is find your niche, you've got to find something. And for me, before my granddaughter came along, was that I still wanted to be a credit to my boys, an example to my boys. Adam is 33, and Dale is 27 now, ex professional sportsmen themselves. I wanted to be a credit to them." More happy news is that David's granddaughter Emelia, aged five, is showing an enthusiasm to join in with their family golf matches. And Granddad David has found his own form again.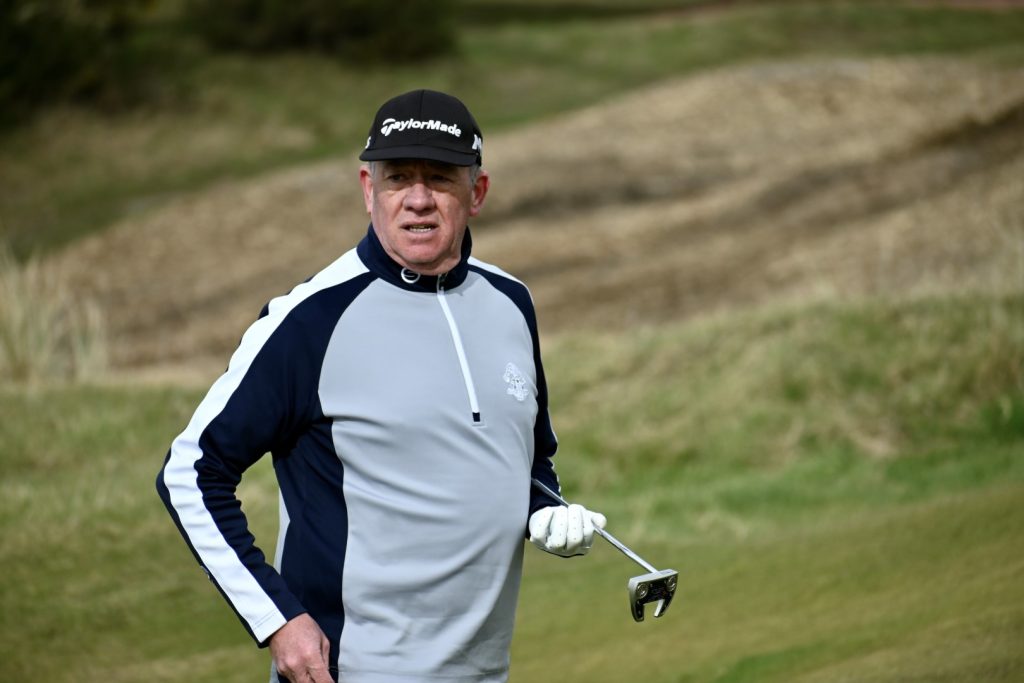 "I'm pleased to say that when I got back to nine handicap just before Covid started, I was absolutely elated. Gareth Lewis, who has been my PGA professional coach for six years since my stroke, worked so hard and got me back playing. I really didn't think I'd play again after my stroke. Getting back to nine handicap was an amazing experience, in fact, a very emotional experience for me."
He sees Gareth Lewis as not only a mentor but a great friend. David now lives in Barmouth, North Wales, and he joined Royal St David's Golf Club, one of the most beautiful places of all to play golf. He will tell you he has found a real haven here.
"Part of that was the members have been fantastic," he says. "They've taken me to their hearts. I've tried to learn a little bit of Welsh. Not much, but I can count. And I can say, please, and thank you, and all the rest of it. And it goes a long, long way, but they have been fantastic. The club is amazing. It's a wonderful golf course, but it was really Gareth who took me from having a completely open stance to a totally closed stance to the neutral stance that I have at the moment. It was a real challenge for him over those years. And me learning the game of golf again through a different perception of how to hit the ball and do it by feel, to feel a shot. To know that if I go through the repetition, that is the same time after time after time, and I remember this really from my son's coaching, when he would say, 'Don't hit it harder. Hit it better.'"
David adds: "But the beauty is that the people around the golf club have accepted that I can't see. I can see the ball on the tee by turning my head dramatically to the right, and I can strike the ball. But after that, I've no idea, only by the feel, whether it's gone left, right or centre, and they spot the ball for me.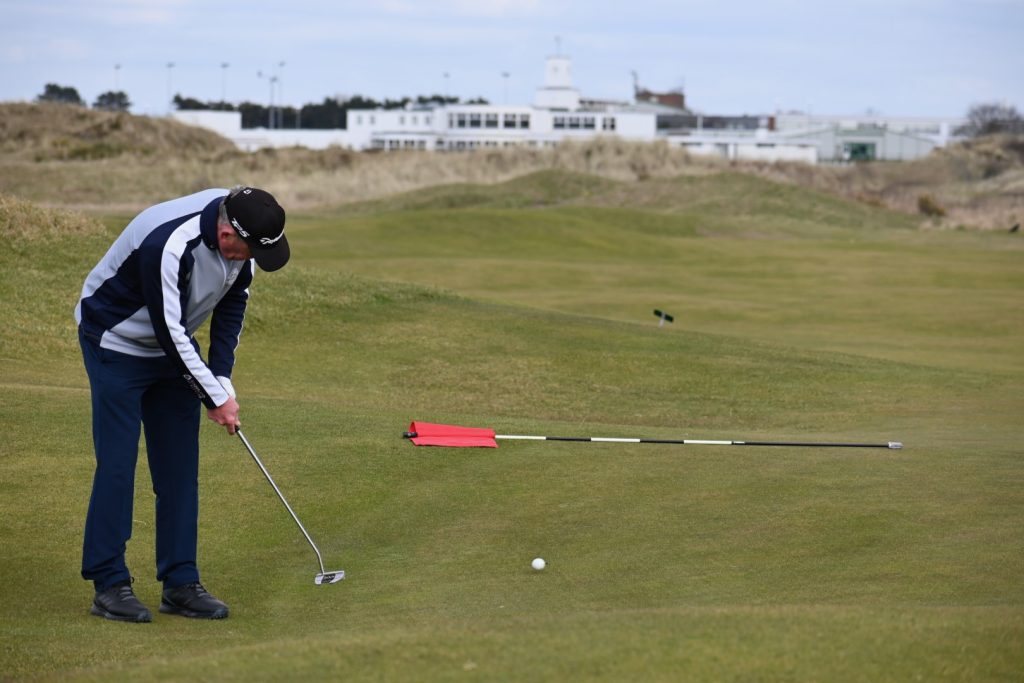 "And, if I stand behind them at an angle, I can spot their ball with my lenses in or with my glasses on, I can see…. So, it's been brilliant. And all I can say is there are so many opportunities for people with disabilities in sport in general, but certainly in golf. It's been an absolutely amazing experience for me."
With growing confidence in his golf, David has started to consider broadening his competitive outlook. In 2022, he applied for his WR4GD pass and first entered the EDGA Johnny Reay Classic in Coventry in May before entering the PING Open for Golfers with a Disability, and the English Amateur Championship for Golfers with Disability, in June.
He says he would be delighted if he could encourage other people with a disability, including visually impaired people, to try golf.
"Even if they can just relate to one thing, just one thing, whether it be golf, whether it be sport, whether it be just owning up to what they're going through, and starting that path of recovery, and finding some solace and a better daily life.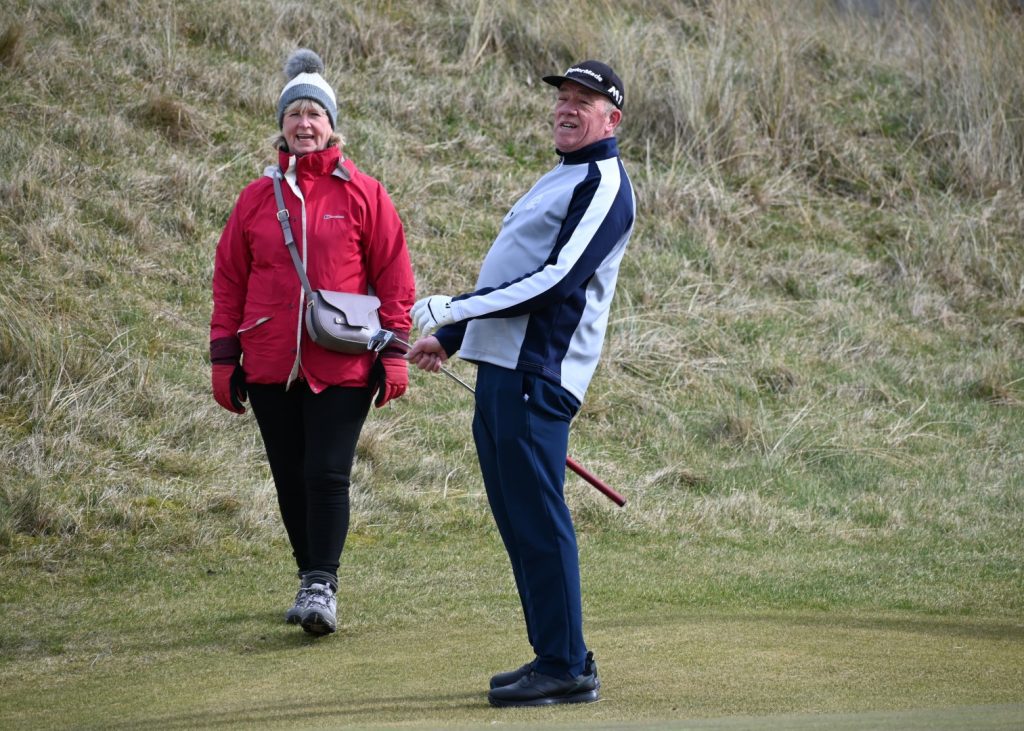 "Your life becomes more fulfilled. That's how I feel now, giving back. I'm now volunteering with the RNIB. I want to give something back. I'm befriending people. I just want to give back the love, the help, support, the empathy, that I've been given in the last two years.
"And I'm a big advocate of trying to get sport onto the agenda. It is anyway with the RNIB, but disabled sports as a whole… I cried my eyes out watching the Paralympics. I love it. I love to see disabled people achieve and get through life. It's wonderful."
David still has to ensure he works hard to keep depression at bay. In the early days of Covid in fact he started to suffer badly and needed his own space to gradually work things out.  To protect his mental state today he looks after himself physically. No alcohol, keeping the cholesterol low, lots of swimming, and of course golf.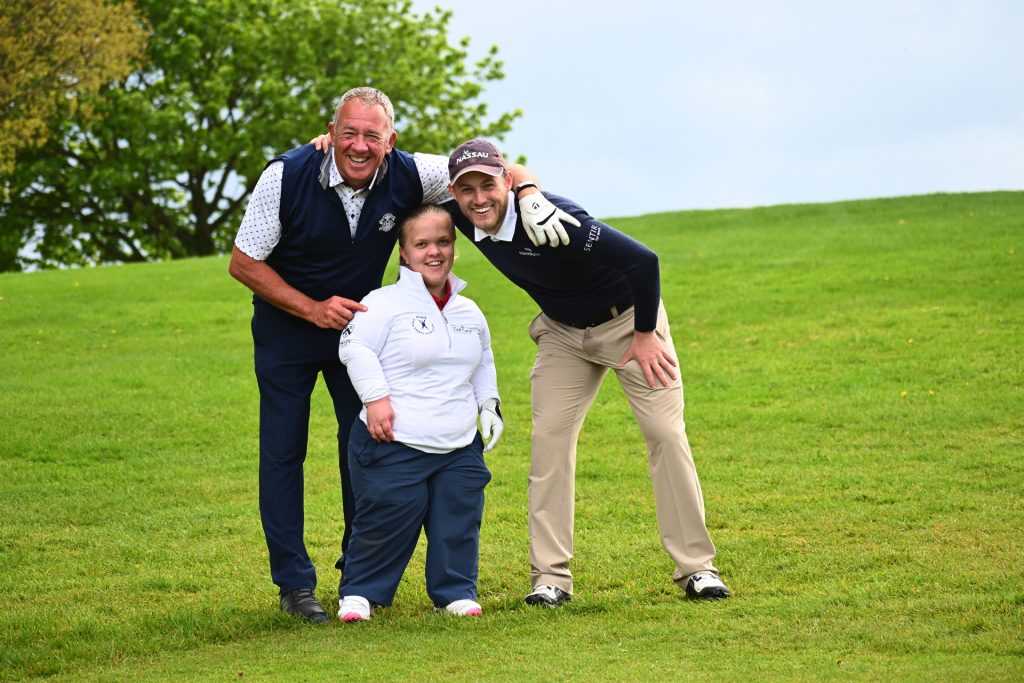 "Life is not a clear path. It's not a clear run. You're going to face obstacles. You've got to learn to say, 'How do I get over it, under it, round it, through it?'. Nobody knows that way, only you, but there are lots of people out there who can help you."
Golf should be your haven, never your frustration, says David. 
"So don't get upset with it. Enjoy it. Enjoy every minute. Listen to the birds, listen to the course. Feel the course. Feel the sunshine. You're in a wonderful, wonderful place. Enjoy it. And disability has taught me more about enjoying that than anything else."
Meanwhile, David's love of golf is getting him out there in view of others, playing to a high standard that can have influence on other people with a sight problem, or their family and friends. It would be hard to find a stronger advocate for the benefits of this sport.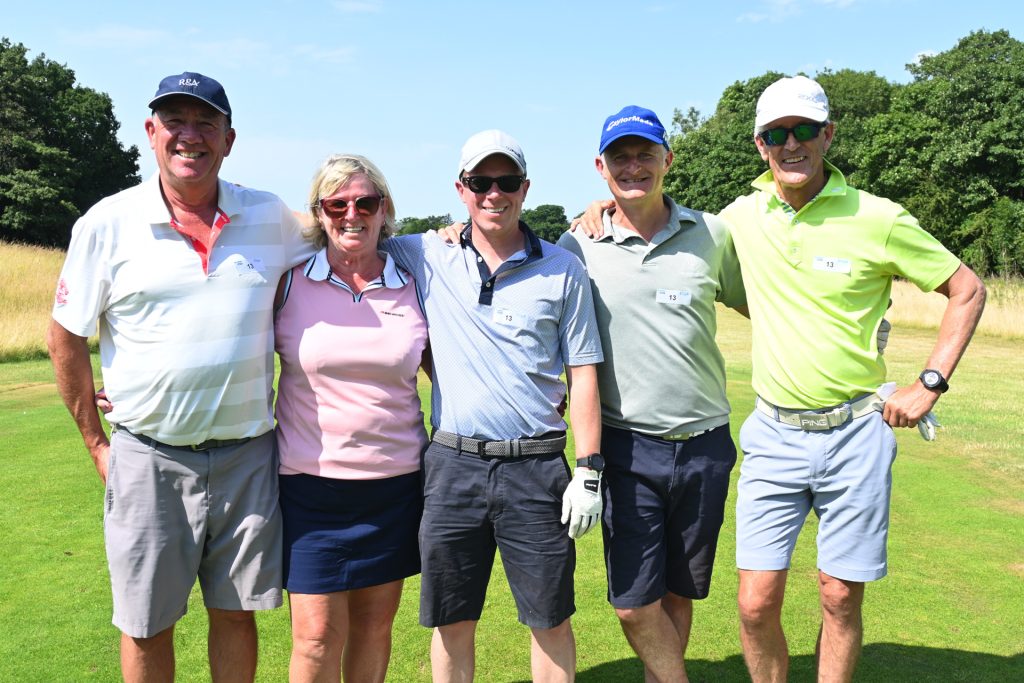 The kindness of strangers and the kindness of friends have helped David to turn his life around. During the course of our conversation he mentioned other great mates who had helped him, including in golf Kyle Phillpots of the PGA, and the many members at St David's (including Wales international golfer and chief ball spotter Michael Culvert), and respected PGA coach Sarah Bennett who took him under her wing in a pro-am during a Ladies European Tour event and inspired him. Volunteers from ISPS Handa (the international charity for the blind); lots of rugby and football friends have been a tower of strength, the boys from Camp Hill Rugby Club in the West Midlands, and PGA coach Craig Thomas who helped get him started in golf for the disabled. And onwards to his partner Jo, who drives him to tournaments and matches.
Jo walks the course with David as trolley-puller and jokes that she is indispensable as advisor, secretary, chef, housekeeper and chauffer!
So the goalkeeper who thought he was alone, wasn't alone. But like all goalkeepers, David is the team player who finds himself a little apart. A goalkeeper needs courage. The bad luck still needs to be dealt with, the shots and penalties still need to be saved. The goalkeeper is a unique individual but the man in the green jersey is respected by every player who really knows the game.  
Contact EDGA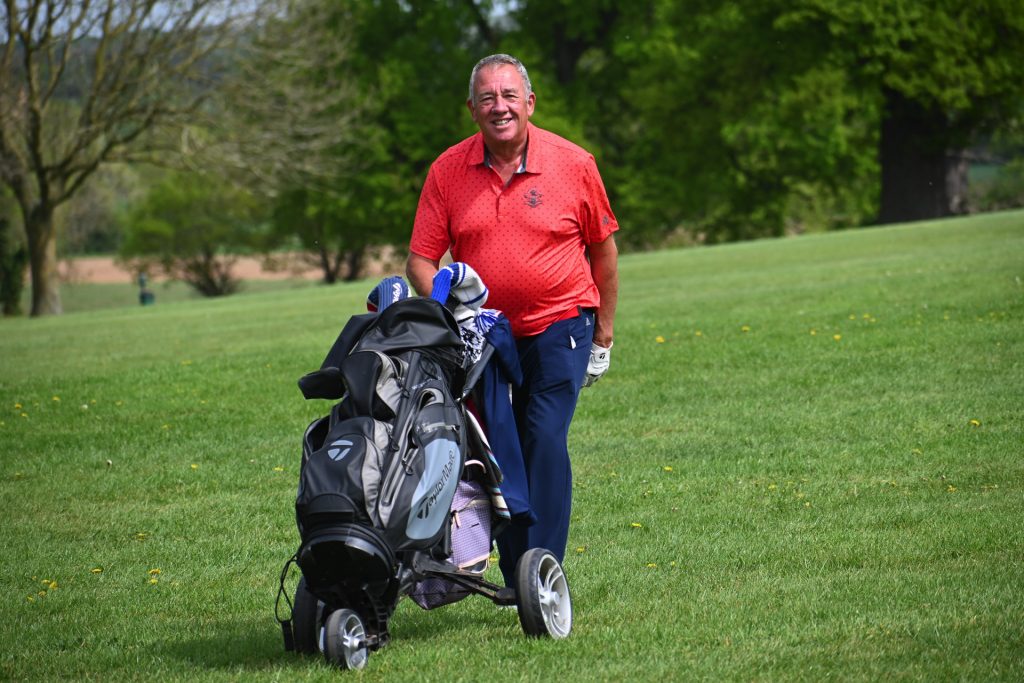 NB: When using any EDGA media, please comply with our copyright conditions