"What we are doing here at the European Championship is definitely a sport, controlling the ball, competition and fitness, is certainly a sport."
Timo Klischan – tough love and second chances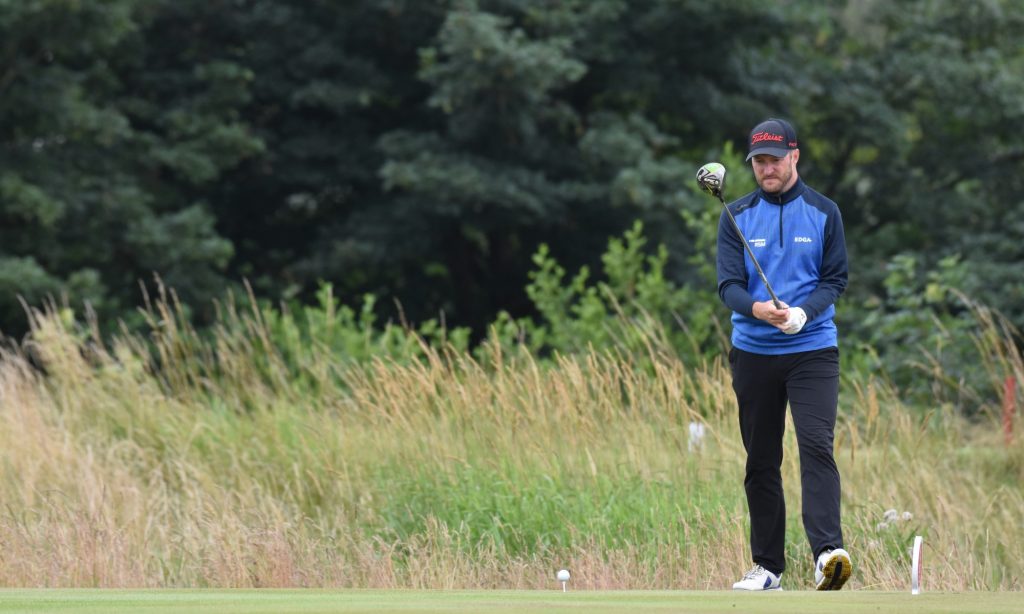 Timo Klischan embodies the values of a team player in what is an individual game. Golf was very much a second sport for Timo, whose first love was field hockey, where he played in the unenviable position of goalkeeper.
Donning the goalie jersey is not for the faint-hearted. Being the last line of defence carries incredible pressure, as one mistake often leads to the opposing team registering a goal. The responsibility of leading the defensive structure can break those with fragile confidence, and of course, there is the danger of putting one's body on the line to stop attack-minded players and a rock hard ball. With a chest protector, padded pants, gloves and a helmet the goalie looks more like the iconic ghostbusters character marshmallow man, or perhaps the Michelin man who for years sold tyres to an eager population. Hidden under the heavy protective equipment Timo played for TSC Eintracht Dortmund in the third division of the German league. With a disability that is not too obvious even in his day to day business attire, it was indeed not visible under the almost twenty kilos of equipment that he wore for every match. Take away the kit and Timo is very slender, and could be mistaken for a middle distance athlete. He looks fit, healthy and entirely at ease with many of the psychological attributes he has honed in hockey clearly evident. Timo is adaptable, resilient and has determination seeping from every pore of his body.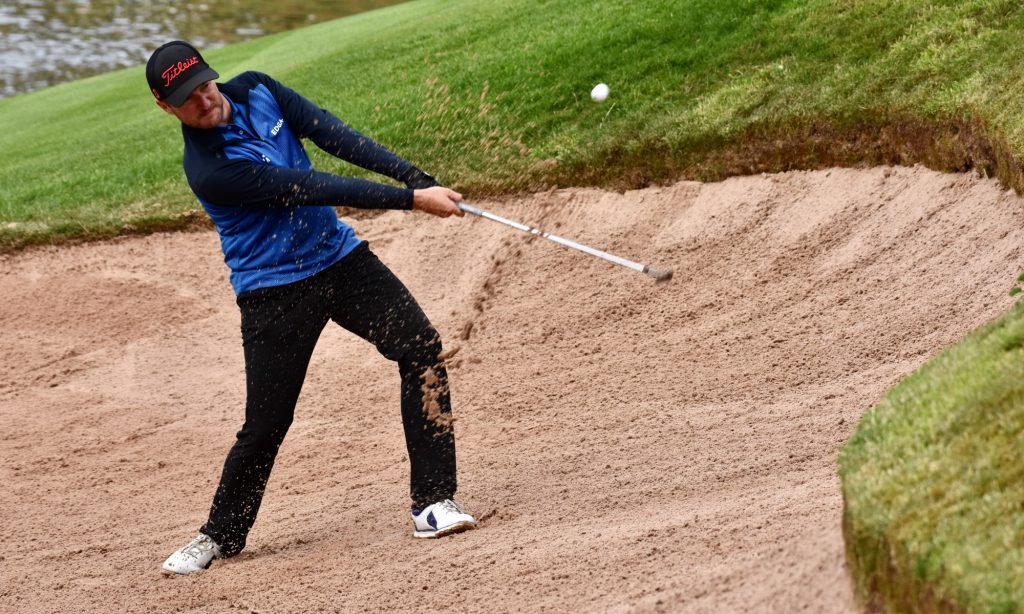 Timo was born with Brachial Plexus Palsy, which means there was damage at birth to the network of spinal nerves that originate in the back of the neck. Take a look at his golf swing which has been meticulously crafted on the practice ground with the coaching expertise of PGA Professional Duncan Hannak, and through countless hours of painstaking training on both the range and in the gym. Timo recognises that the work they have done together has been crucial in helping him to reach his potential, "Duncan has developed over the years, and so I have been able to benefit from that, this has been a process over the years." Well trained PGA professionals are taught to treat everyone as an individual, to look at what they can and cannot do and to shape their coaching accordingly. Timo and Duncan have used precisely this philosophy and built a swing that inevitably is right-side dominant but which has resulted in a movement where one can be forgiven for thinking that his disability has little effect. This could not be further from the truth, as Timo cannot lift his left arm due to the impairment of his biceps and deltoid muscles which just do not function. The knock-on effects are significant, a large scoliosis of the spine has affected several discs and causes frequent and sometimes debilitating pain, but typical of the man this does not seem to deter him, but rather to spur him on. At least three times per week he visits the fitness studio to work-out and develop his body to negate the effects of his disability and simply to maintain the status quo.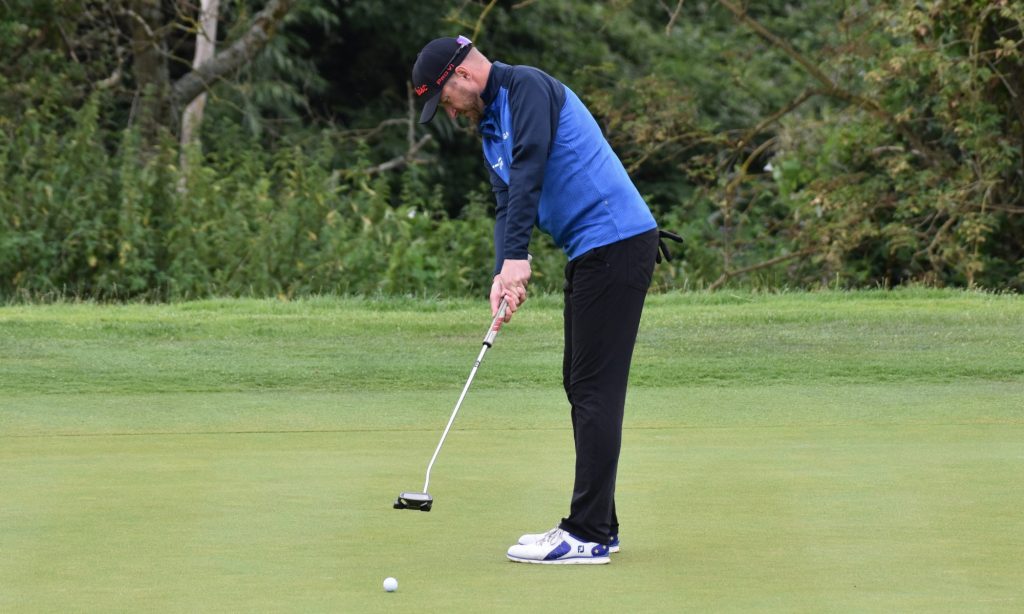 Now at 36 years of age and having played seriously for ten years, Timo is equipped with many skills in golf that can be used in other parts of his life and recognises the value of sport in young peoples lives. On a day to day basis, Timo works for a regional sports organisation close to Berlin which sits under the German Olympic Sports Federation (Kreissportbund Teltow-Flaeming e.V.), and which has about 200 clubs which also offer sport to young people. Golf is not one of the sports on the curriculum and when asked why not, Timo explains that in the public eye golf has plenty of money and so finds it difficult to attract governmental support. Why is it that many people see golf as being a game rather than a sport? Timo says without hesitation that golf is a sport in his mind, "What we are doing here at the European Championship is definitely a sport, controlling the ball, competition and fitness, is certainly a sport. We need more young people at these championships and although it is getting better we need even more to take up the game."
Timo is at the upper end of the spectrum when we think of young players, 36 years of age is not exactly young in most sports, but the number of years from birth is just one measure. Timo exhibits the cognitive age of someone much older and yet the freshness and dreams of someone much younger. It seems to me that sport is lucky to have Timo and Timo lucky to have sports, perhaps this is a marriage made in heaven.
Timo's Videos: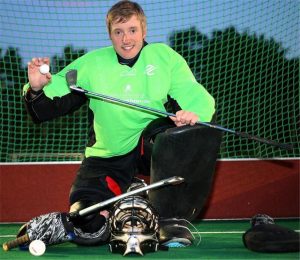 Klischan beendet Einzel-EM als bester DeutscherFans feiern
Eintracht-Torwart Timo Klischan
Timo Klischan ist Dortmunds Sportler des Jahres 2014
Timo's Golf Club: Royal St. Barbara Dortmund
Doppel-Meister Klischan hofft nun auf EM
Contact Timo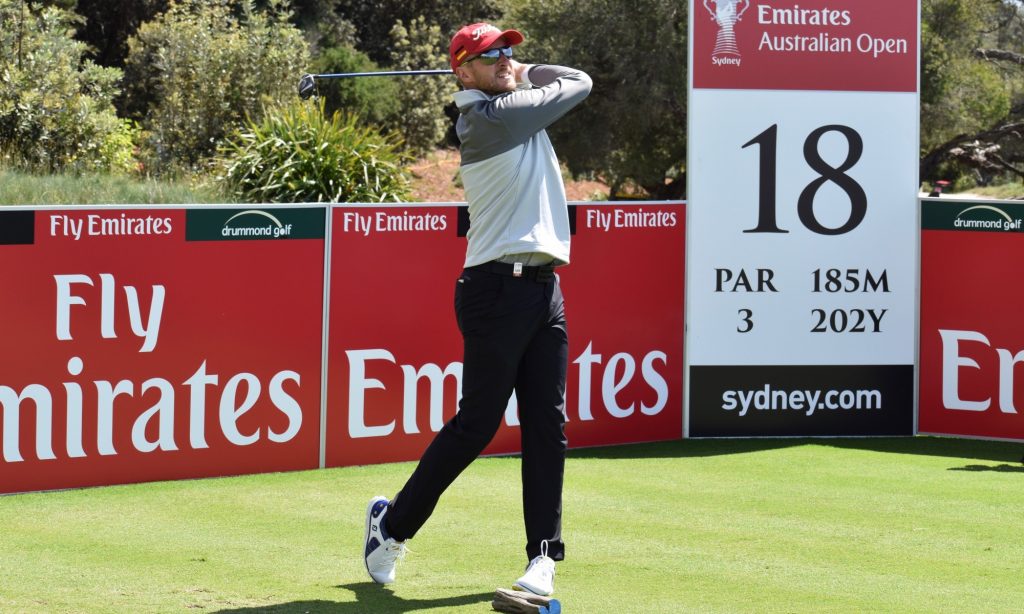 NB: When using any EDGA media, please comply with our copyright conditions