Audio: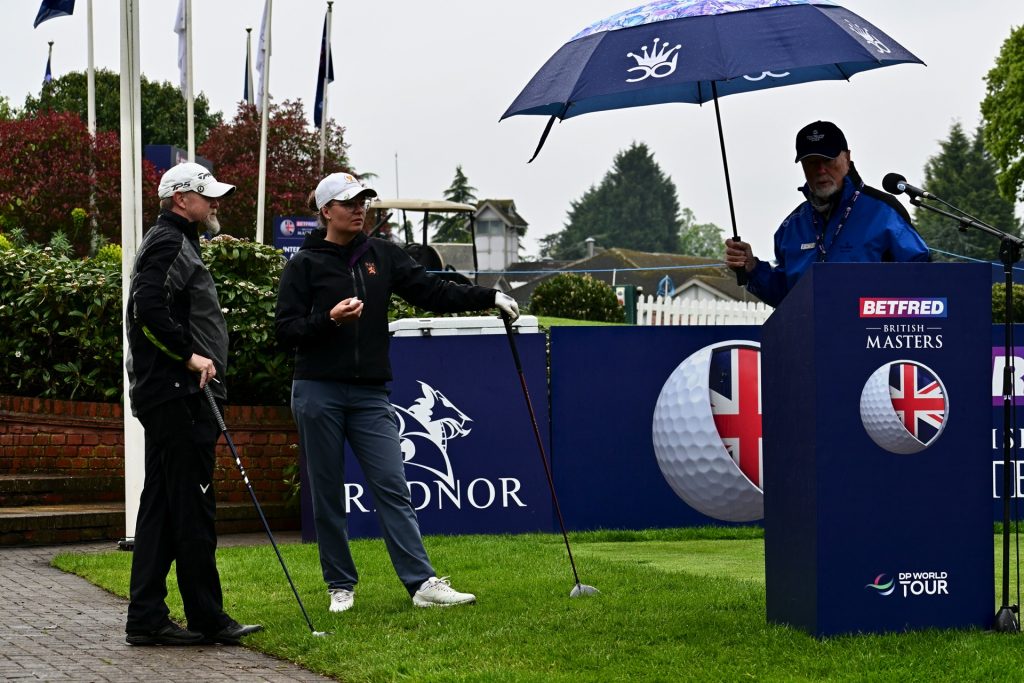 In late April, 2022, Norwegian Fredrik Fjaeraa was lying seventh in the 'Gross' division of the World Ranking for Golfers with Disability (WR4GD) after a run of successful tournaments. This consistency on the fairways and greens earned him the best possible reward: Fredrik qualified to play in the prestigious G4D @ Betfred British Masters hosted by Danny Willett in early May.
Staged at The Belfry – in England's West Midlands and the home to four Ryder Cups – suddenly Fredrik could not have had a bigger stage on which to play his golf.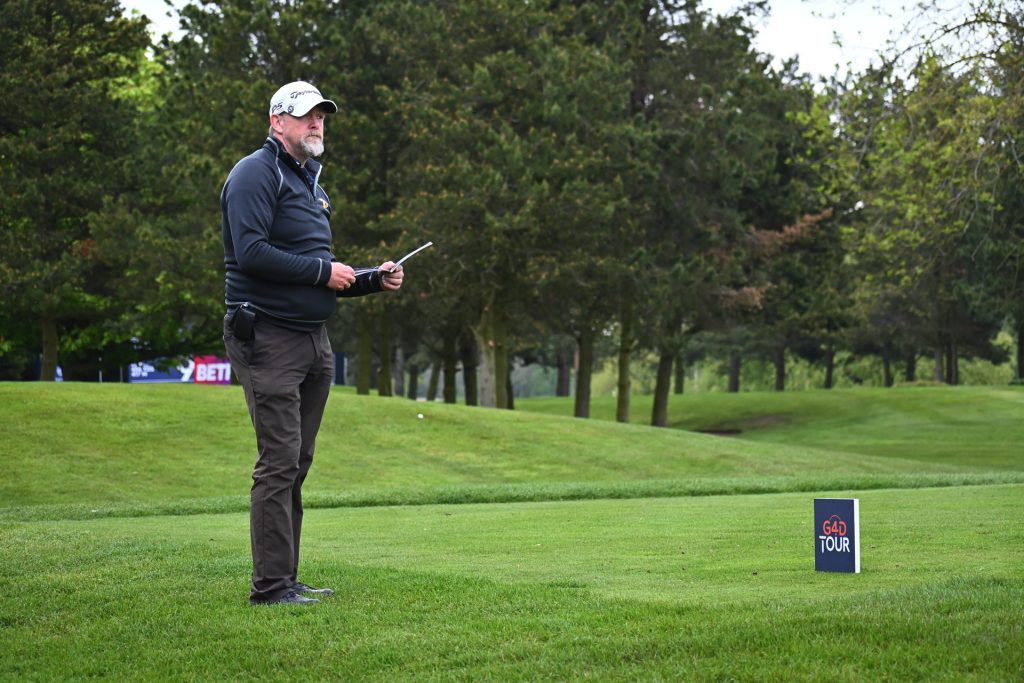 This was the first tournament of the DP World Tour's new G4D Tour calendar in 2022 for golfers with a disability. (There are seven of these events staged this year, culminating in the G4D @ DP World Tour Championship, Dubai, in November.) Along with Fredrik himself, the line-up included the current top nine male Gross players in the WR4GD and the leading female player. Naturally, Fredrik was thrilled to be in this group of elite players for what was a landmark event in international golf.
Coping no doubt with more than a few butterflies, Fredrik and his fellow players experienced the same course set up, in the same week, as some of the DP World Tour's most famous names; all played out on the 18 holes that saw the likes of Seve Ballesteros create magic in those Ryder Cup matches of yesteryear.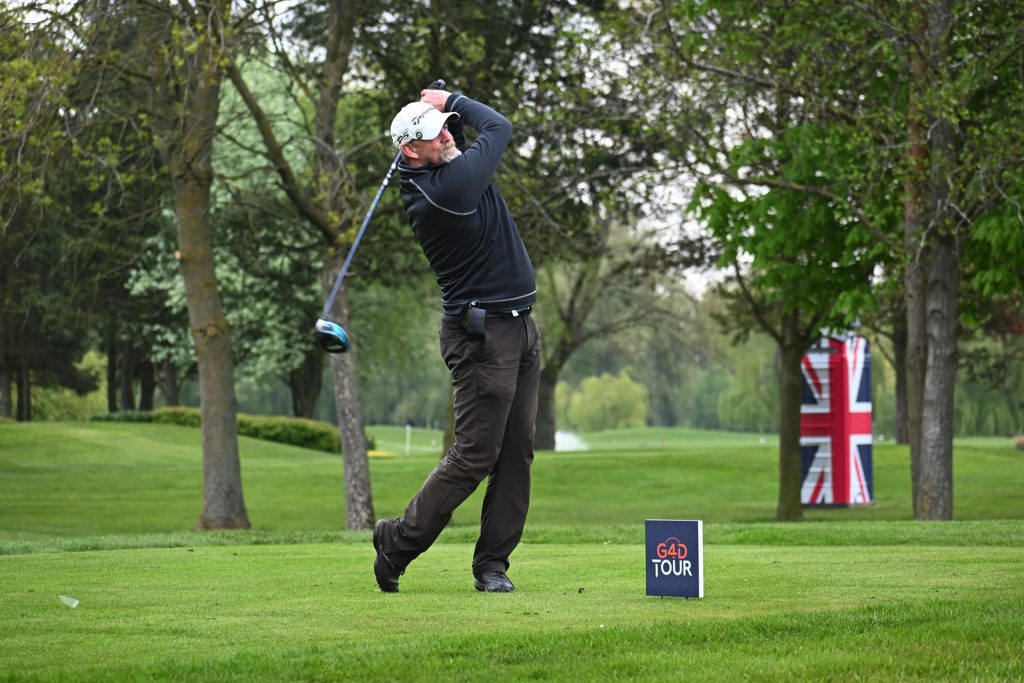 Before making the trip, Fredrik told us that simply qualifying to play meant so much to him; the highest level at which he has ever competed, and therefore very special. He said: "So this is huge. This is going to be a lot of fun."
Although he wouldn't play his best golf at The Belfry, signing for scores of 85 and 83, the experience will stay with him for sure. "I was nervous but very proud to represent my country of Norway," he said. "It was incredibly exciting to play the famous course and be part of all this."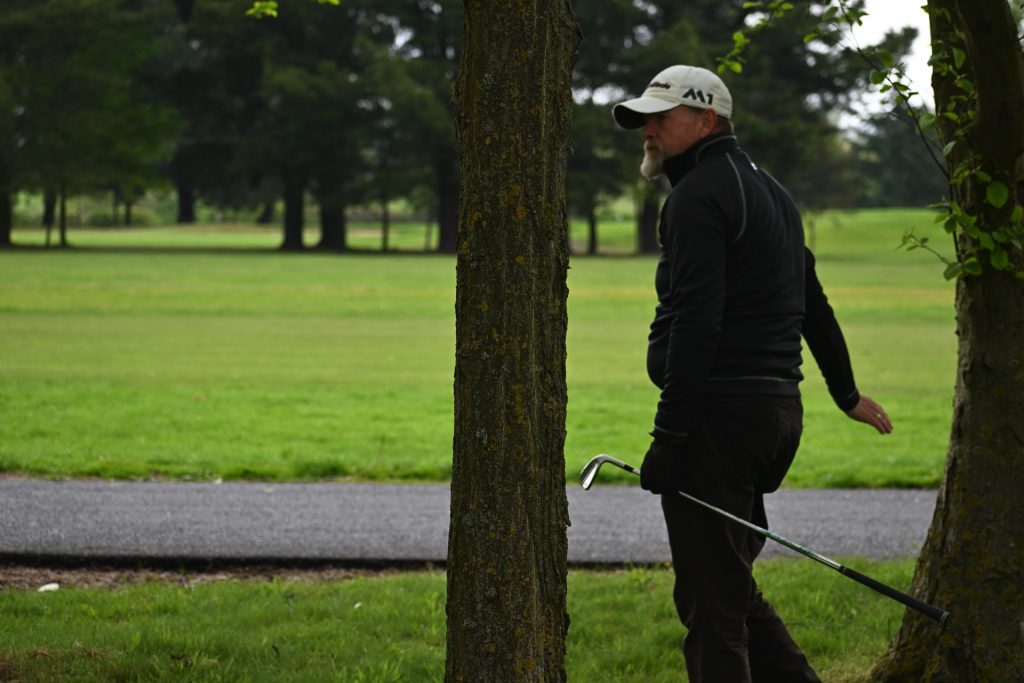 Fredrik is a quiet man, a thoughtful family man, who knows his own mind. English is his second language but he worked hard in our conversation; while accompanying his words there was often a generous laugh. The talk at first was all about golf.
"Yes. I've been playing pretty much for over 35 years. I was an active golfer before, when I was younger, and took it up again approximately 10 years ago. I started to play tournaments again and then I got a few hits on my body. I was working in construction for over 20 years and also had some accidents with bikes and stuff. So that's why I am now playing in events for golfers with a disability."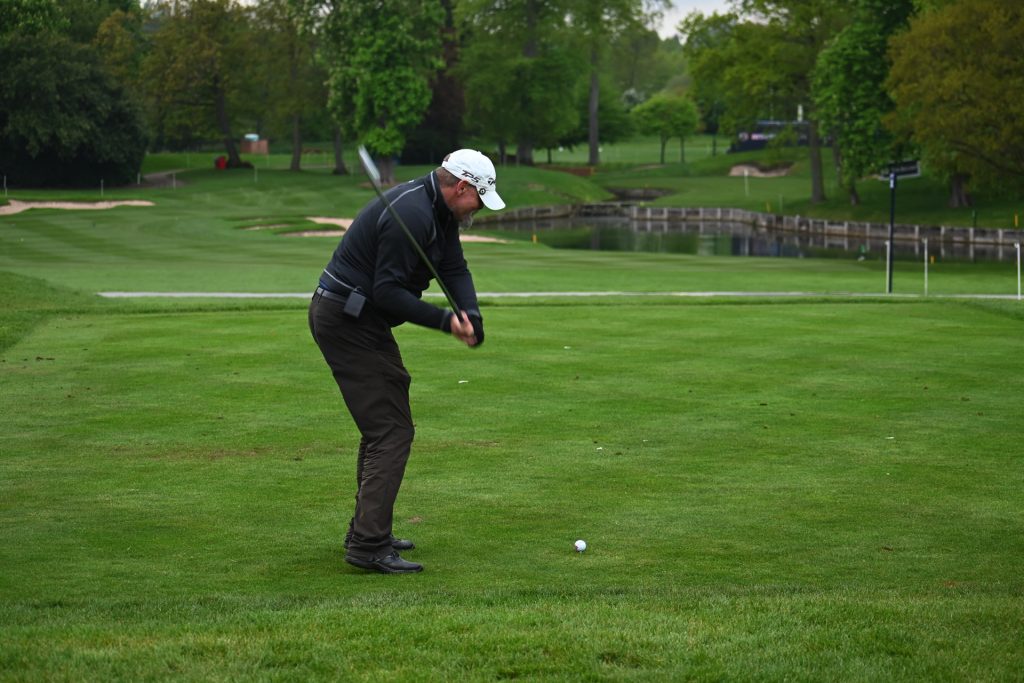 Fredrik's home golf club is Gamle Fredrikstad GK, in Viken, about nine miles south of Oslo. He plays mainly in Norway but enjoys EDGA events overseas, most recently the 2021 EGA European Individual Championship for Golfers with Disability in Portugal.
His impairment is an orthopaedic one, having sustained injuries via both the tough continuous work in his job, and in a couple of severe mountain bike crashes. Surgeries have helped him to an extent but nevertheless the damage resulted in Fredrik losing strength and range of motion in both shoulders and his back, making the completion of the swing a particular challenge.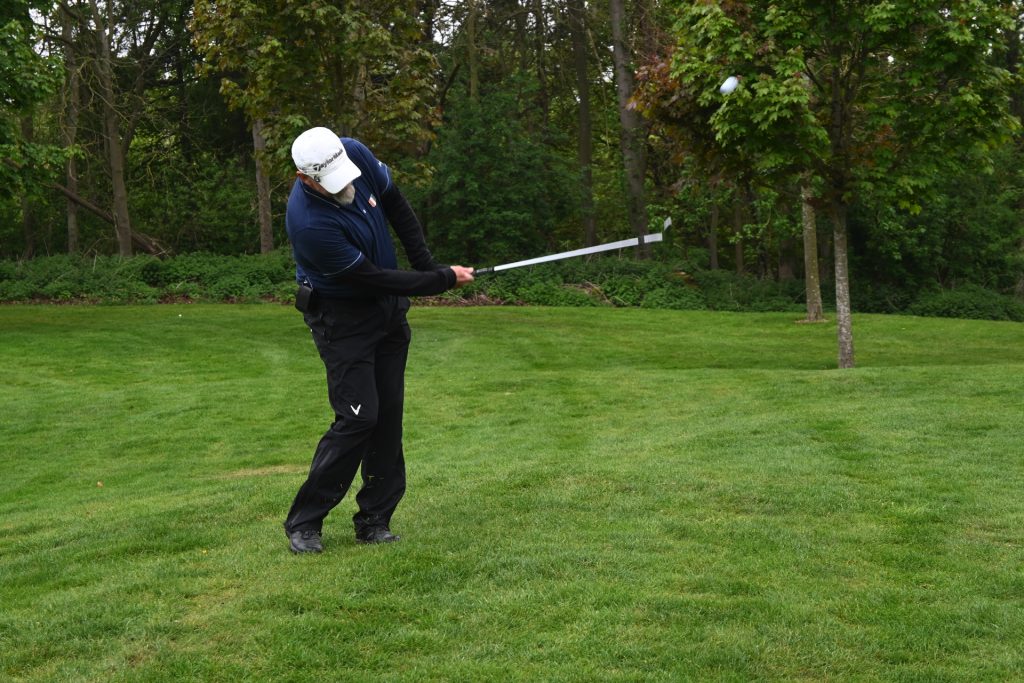 Despite this restriction, the now 49-year-old uses his experience and skill in a grooved swing which ensures he is always a very strong competitor off his +0.9 handicap. One of the best players at his club, he says he loves being able to compete despite his injuries and also, when playing with his wife, Tove Elisabeth, he enjoys the social side of the game.We ask if he was as competitive on the bike as on the fairway, but it seems cycling fuelled his sense of adventure more than the need to post a quick time or win the race.
Fredrik laughs and says: "No, I know I'm not too competitive on the bike, but I like speed. I like fun. So I ride sometimes in places I shouldn't. So, I've been over, I've had a few accidents and then damaged my shoulders and some other stuff. I've had a couple of surgeries, it has helped, but they [his shoulders] are not good."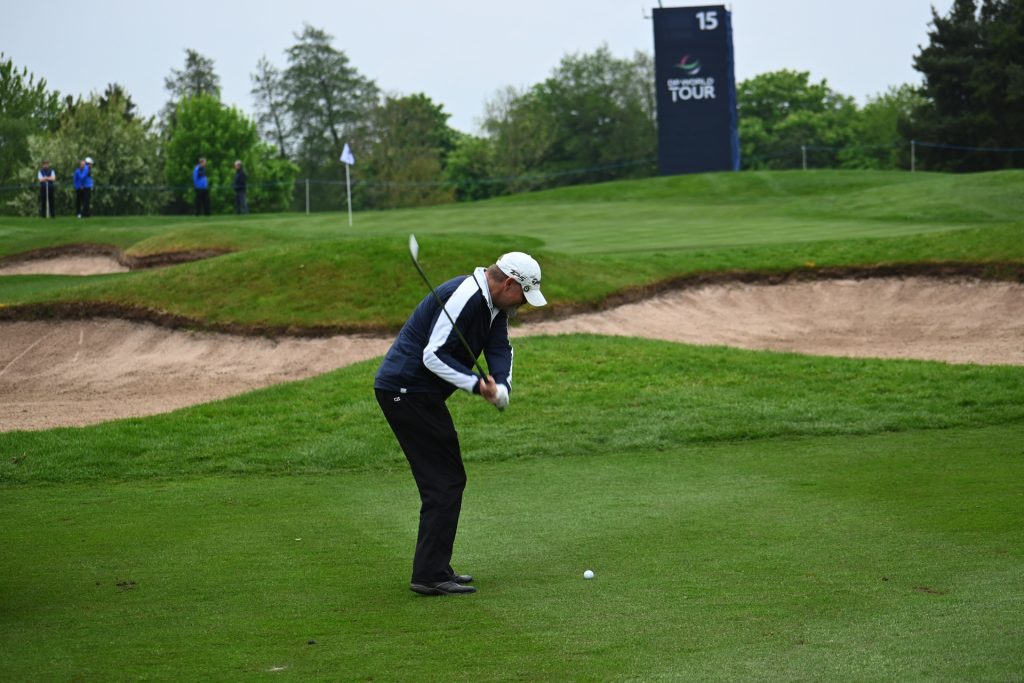 He adds: "I'm not allowed to sit on my bike anymore because of my wife." This statement is followed by another laugh as it is clear that Tove Elisabeth has wisely said 'enough is enough' on the prospect of a 49-year-old with damaged back and shoulders flying around the Norwegian mountains and fjords.
But when the weather is good near Oslo it can be very beautiful, particularly in the early mornings when Fredrik drives to Gamle Fredrikstad GK to practise and then play sometimes with friends in the afternoon. Apart from the wildlife on view, and the attractive undulating fairways lined with plenty of trees, Fredrik says he loves the peace and quiet that greets the golfer. Playing in the sunshine and fresh air is one of the great things about this game and something that more people with a disability could enjoy, he believes.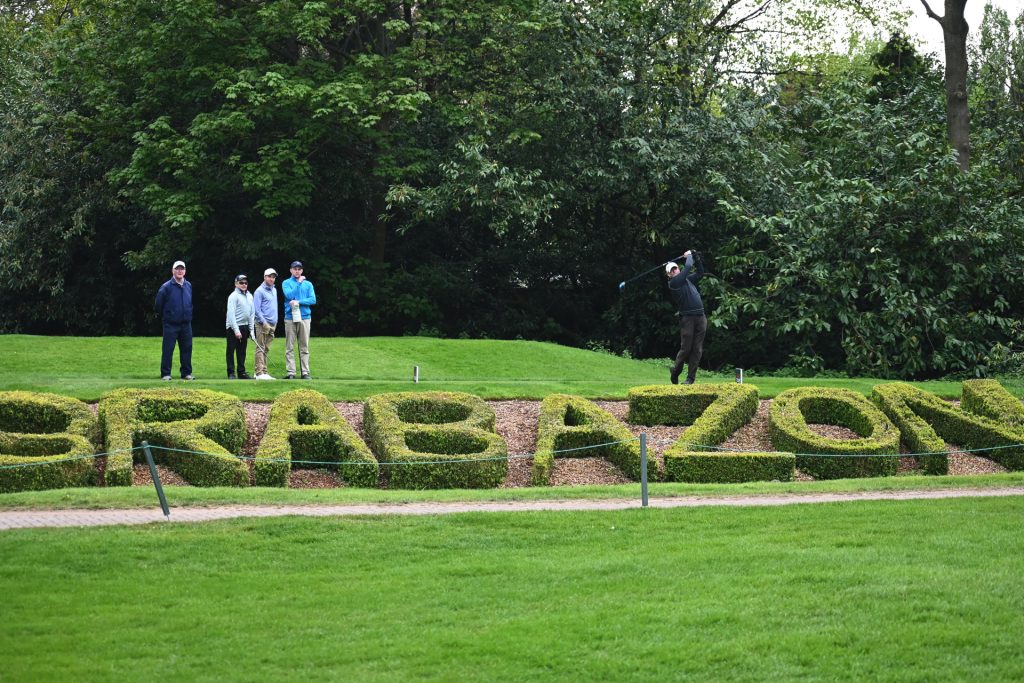 Fredrik has one or two other health and fitness challenges so believes golf is now "perfect" as his main sporting focus. Looking back, how quickly did Fredrik become a good player?
"Really quick. I enjoyed the fun of it early. And the part of golf I like, it's the tournament part. I'm not so keen on just playing golf for playing golf [without a focus] unless with friends, if you understand what I mean. I like the tournament part. I like to be as good as I can be."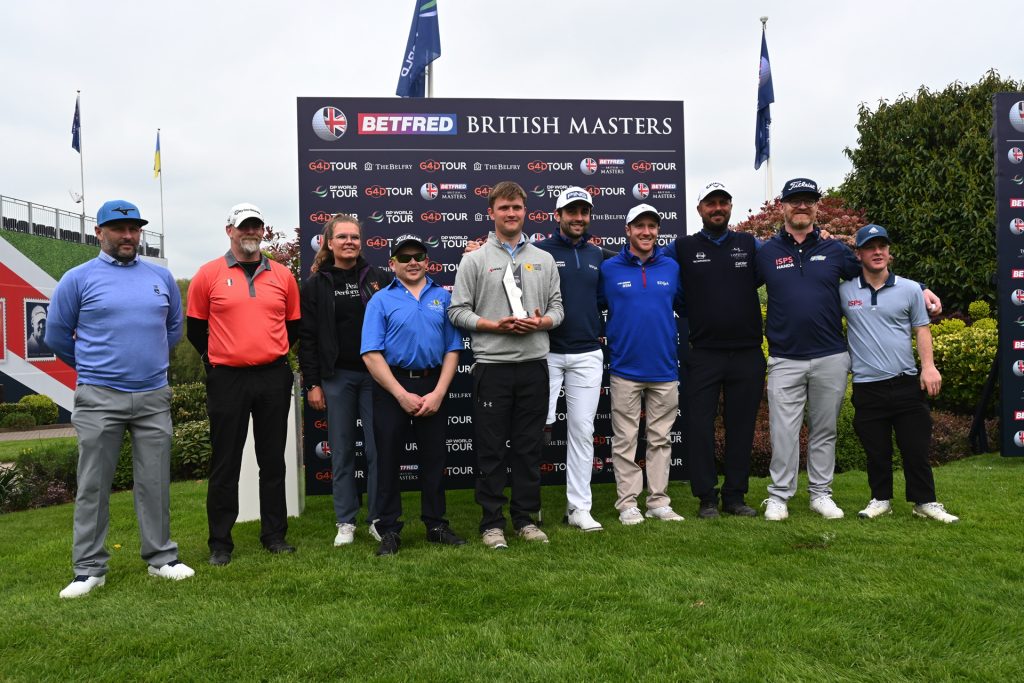 Fredrik adds that he loves the exercise of golf, which helps keep him fit. Most of his family have played golf at one point but now it is he and Tove Elisabeth teeing it up. His daughter Thea Marie used to play but has moved in a different direction, one that also demands dexterity, timing and focus. She has reached a high standard in 'Baton Twirling' (the skill that leads a marching band), and she has recently competed in the European Championships. But Fredrik hopes to perhaps one day welcome Thea Marie back to the fairways.
So it is Fredrik and Tove Elisabeth at the club. There is a difference in golf handicaps but it is no matter, and besides, husband and wife are really playing to enjoy each other's company and relax, a value of the game appreciated by so many of us.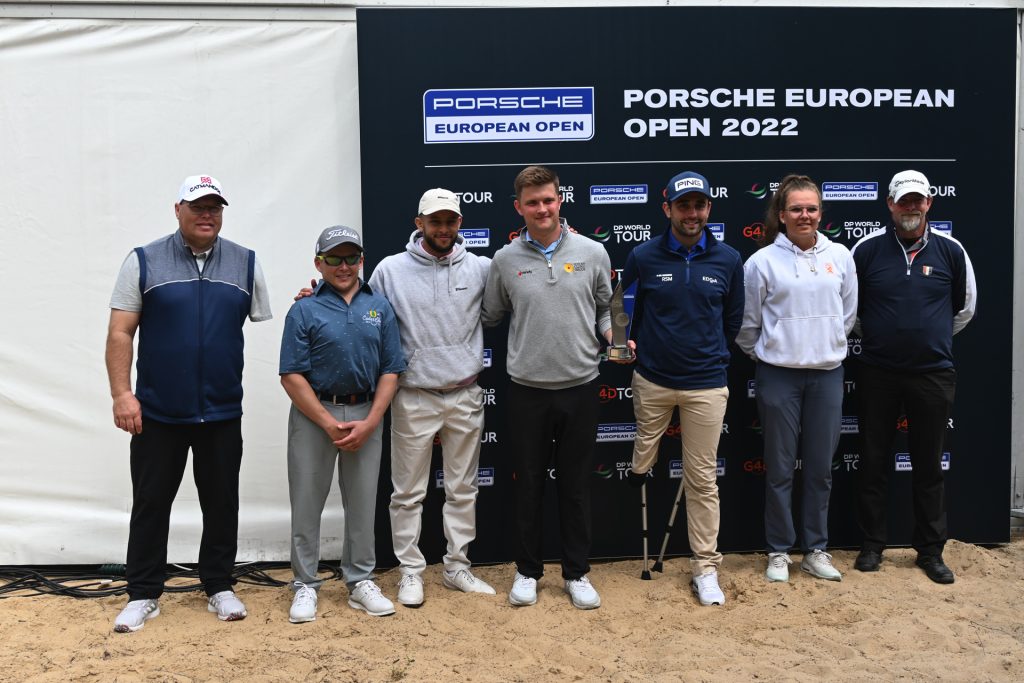 "Yes, we try to play a couple of times a week. She is around a 30 handicap and when I play with Tove Elisabeth, then it's socially. It is good fun to play together."
And what is it that you like about golf most Fredrik?
"Everything actually; mostly it is the competitive side around golf. You can always compete against yourself. You have actually only one person to play against and that is yourself, so you can always get better. I really like that you can always compete against yourself in every aspect of it.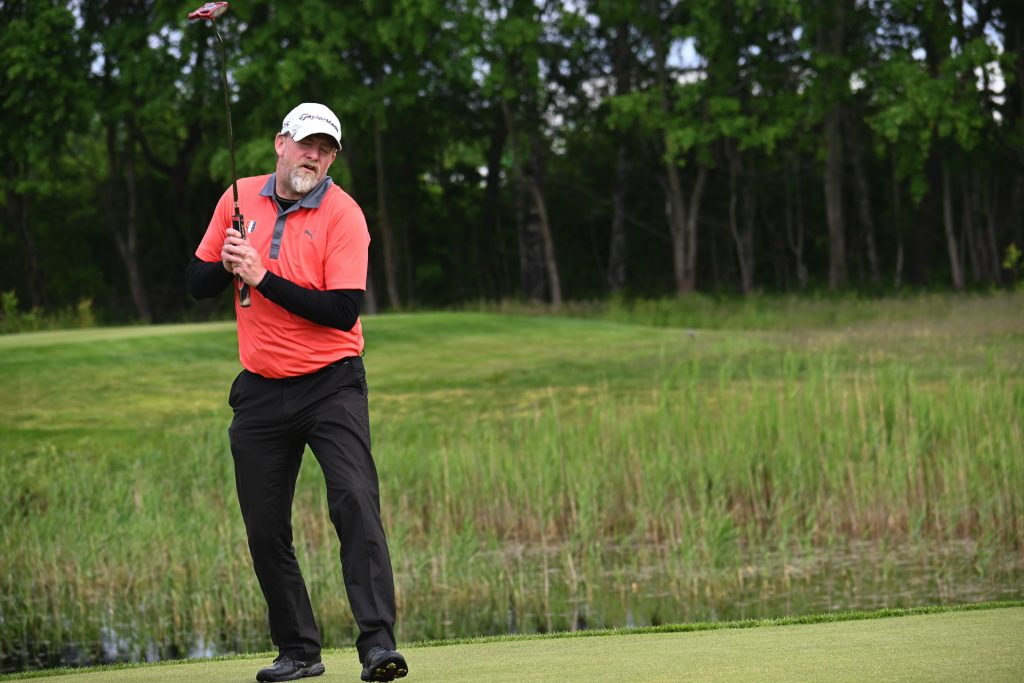 "Then there is another side of the golf. And I like that as well, the social side of golf. You can travel the world, meet new people. So that's the best in golf. You have the two sides, you have the social side and you have the tournament side."
One of Fredrik's best memories is when he won his club championship for the first time, on the last hole. He enjoys the friends he has made at the club and in EDGA tournaments, and playing with Tove Elisabeth is clearly special. He smiles when he says his dream competitive four-ball would be played with Seve Ballesteros, Arnold Palmer and Bobby Jones, at Augusta National no less. Competitive… but no doubt a lot of fun would also be had by this group.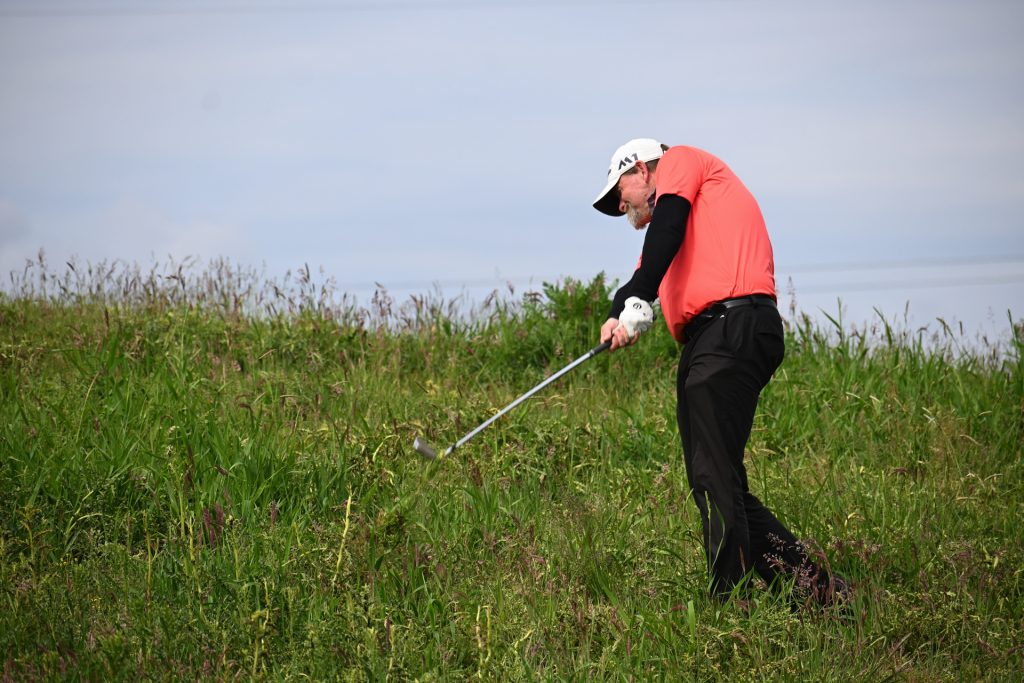 Fredrik found the G4D @ Betfred British Masters at The Belfry a challenging experience, and he was full of admiration for the three players who all tied for the lead at the end of the final round.
During the days there at the course near Birmingham, Fredrik enjoyed meeting the WR4GD World Ranked number 1 male and female players, Daphne van Houten (The Netherlands) and Brendan Lawlor (Ireland), before on the second championship day following the thrilling three-way playoff between Kipp Popert (England), Kurtis Barkley (Canada) and Chris Biggins (USA). All of this trio had putts to win the title but Kipp held his nerve to secure an outstanding victory on the second play-off hole. The 10 players making up the highly cosmopolitan field for this G4D Tour event came from nine countries.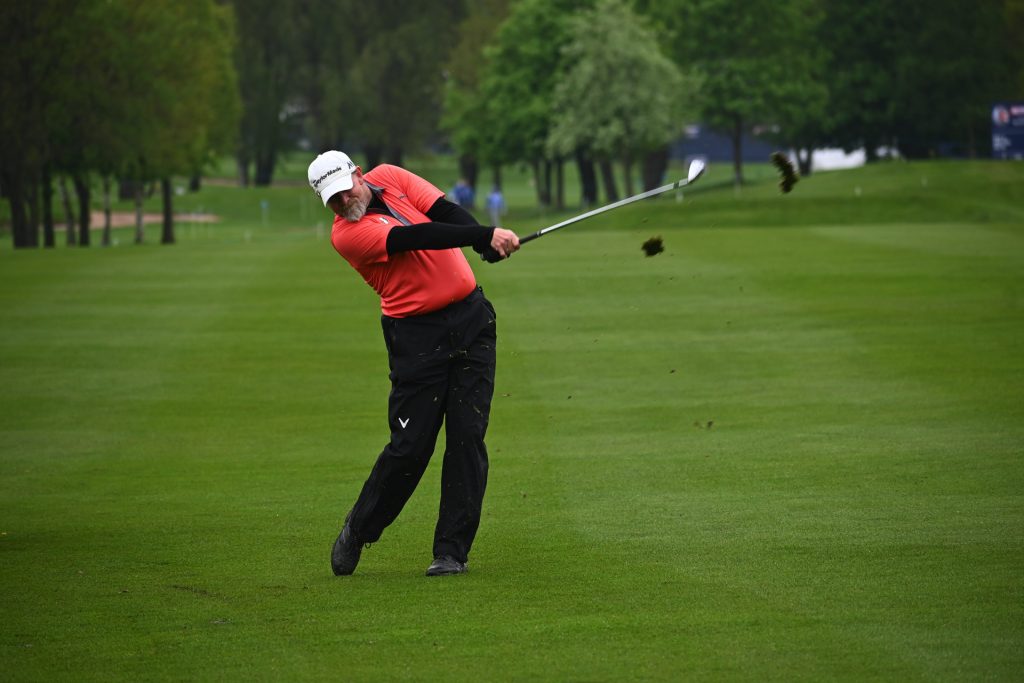 Fredrik said he loved practising alongside some of the world-famous DP World Tour players present at The Belfry. Fredrik walked the course on the practice day on the eve of the DP World Tour tournament and watched them train, looking to learn from them. He would get to chat with Tour player and fellow Norwegian Espen Kofstad, from Oslo, and say hello to a number of golf stars including Lee Westwood.  
Although Fredrik has a +0.9 handicap he says he is still always looking to learn. He wants to keep playing in these events and the G4D Tour has inspired him to keep working hard on his game. He has qualified for the second G4D Tour event at the end of May, in Hamburg, Germany, the G4D @ Porsche European Open, and Fredrik said he was thrilled to enjoy a second chance to play his best golf on this world stage. He hopes that video clips and social media posts of the players might be seen by many other people with a disability and their families; hopefully to be inspired to look at trying golf for themselves.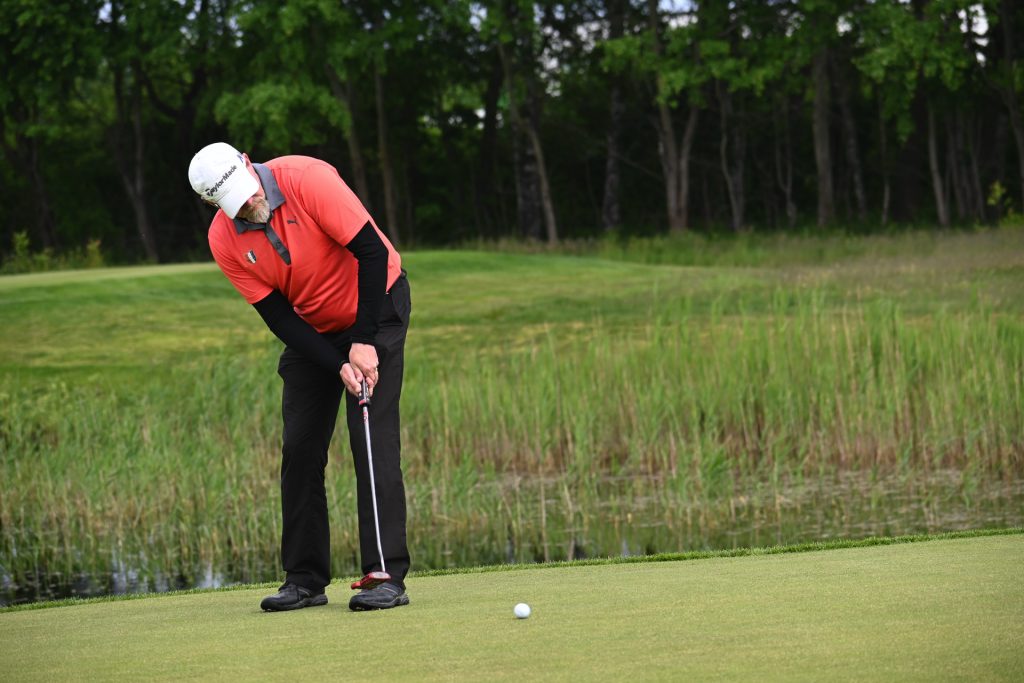 Fredrik's swing may be hampered by damage to his shoulders and back but in one way his main joy in golf is continually challenging himself to get better; perhaps there is an element of wanting to succeed despite those damaging injuries. He may have had to put away the mountain bike which opened his mind to some wild adventure, but competing under the flag of Norway at this high level on the G4D Tour is a whole new adventure for Fredrik Fjaeraa.    
Contact EDGA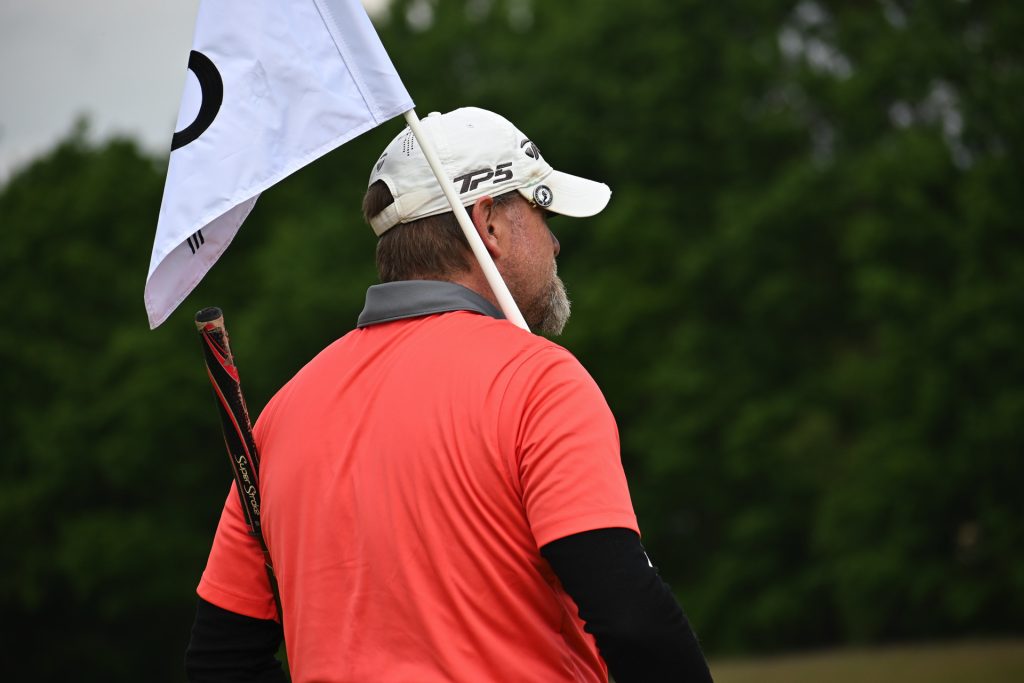 NB: When using any EDGA media, please comply with our copyright conditions