Audio: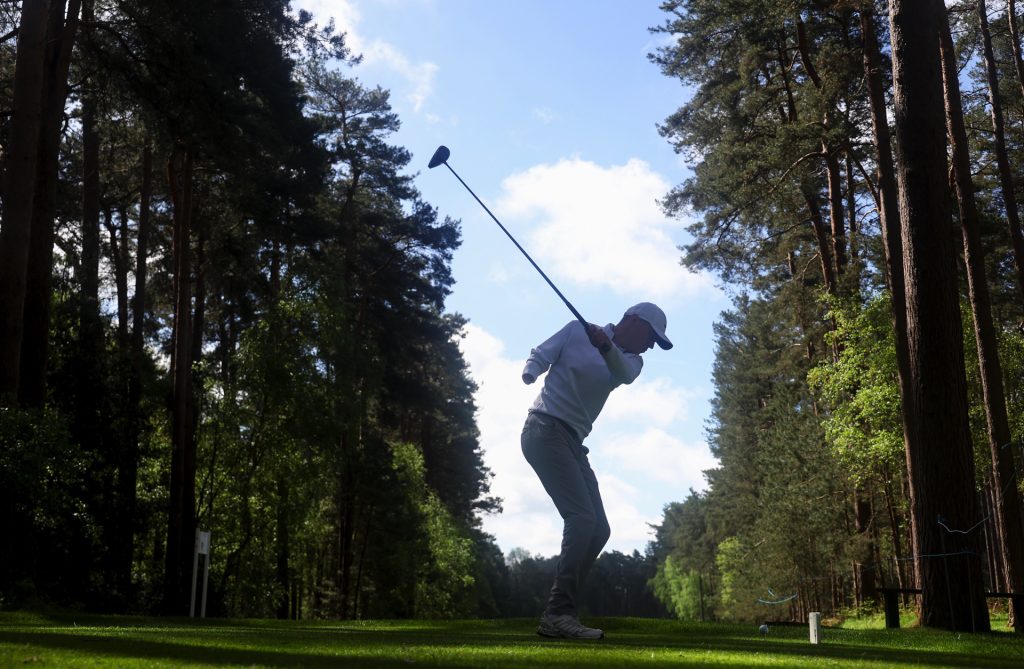 George Blackshaw swings his driver with his one arm and watches another drive land in the centre of the fairway. The shot earns a resigned smile from his playing partners. It is not going to be their day it seems.
As with many young, single-figure golf handicap players, it is nevertheless a pleasure to watch how 23 year-old George Blackshaw can plot his way around even the most difficult golf course. George is one of a growing number of high-standard, low handicap competitive golfers out there, who also happen to have a disability.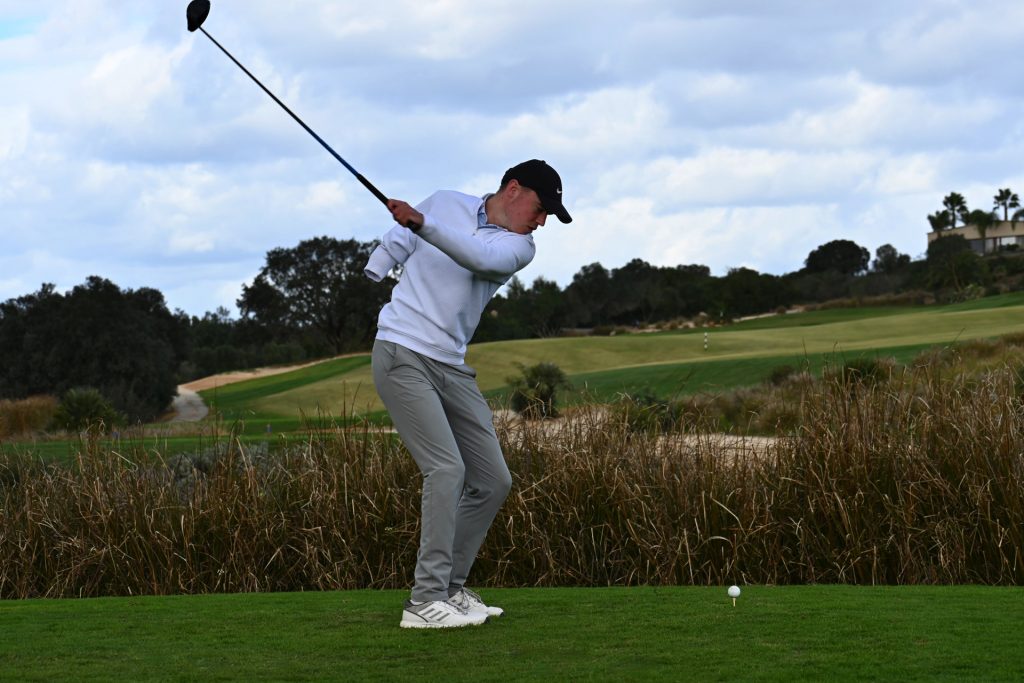 The way he goes about his golf, with maximum focus but a ready smile, you soon believe he can also play a part in encouraging many others into the game. For George says the sport should be for everyone. It is as much about the social side – and enjoying beautiful natural surroundings – as what is written on the scorecard. Although, on George's scorecard you will read 'Handicap – 6.7', which confirms there is a strong competitive streak to this young English player. 
George said: "For all my life, I've always loved the challenge of improvement. And with golf, you are slowly getting your handicap down, slowly improving. But I've always loved the social side too. It's such a good way for me to socialise with my brothers and my Dad. And now more of my friends are starting to play. So the other day we were meant to play, but the weather was bad. We just ended up going to the golf club, having some lunch. So that side of it, is what I also love. Obviously, I'm quite competitive too, playing in events and challenging myself to get better."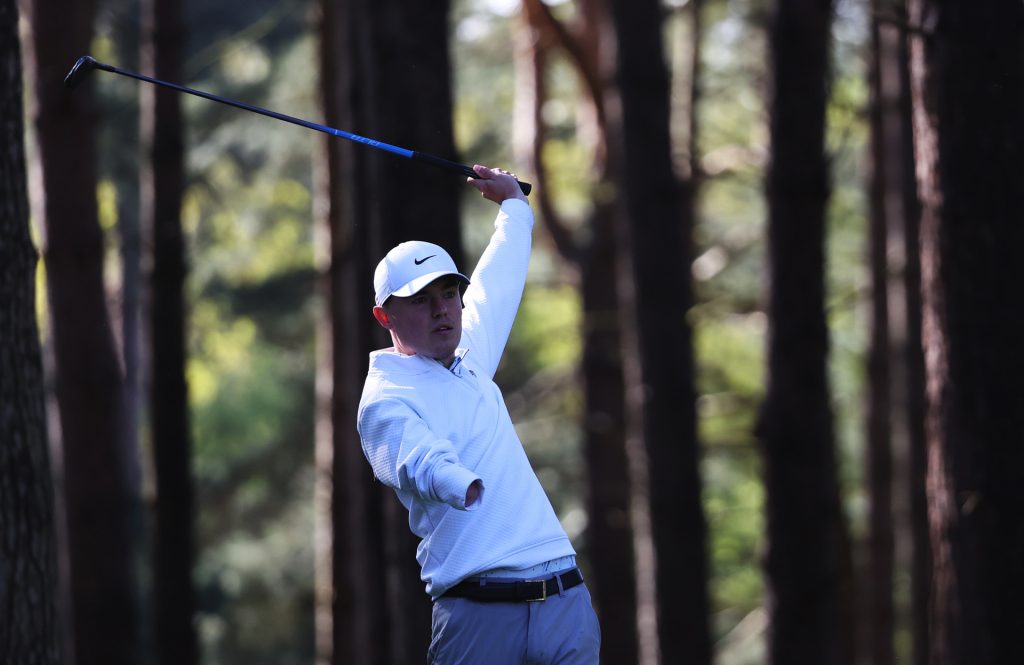 George has three brothers: two older in Tim and Charlie, and one younger, Ben. Tim now lives in Australia so the England resident brothers have a regular four-ball by design with their Dad (also called Tim); although George's Mum Cathy has also taken up the game recently and is enjoying her progress while encouraging her sons. For George, golf was more or less an instant hit.
"I was about 14 years old. But I've always been massively into my sport throughout my life and my Dad and my two older brothers played golf. I always saw them going out, playing golf for the day and I really wanted to get involved with them. So that was the motivation behind me picking up a club really."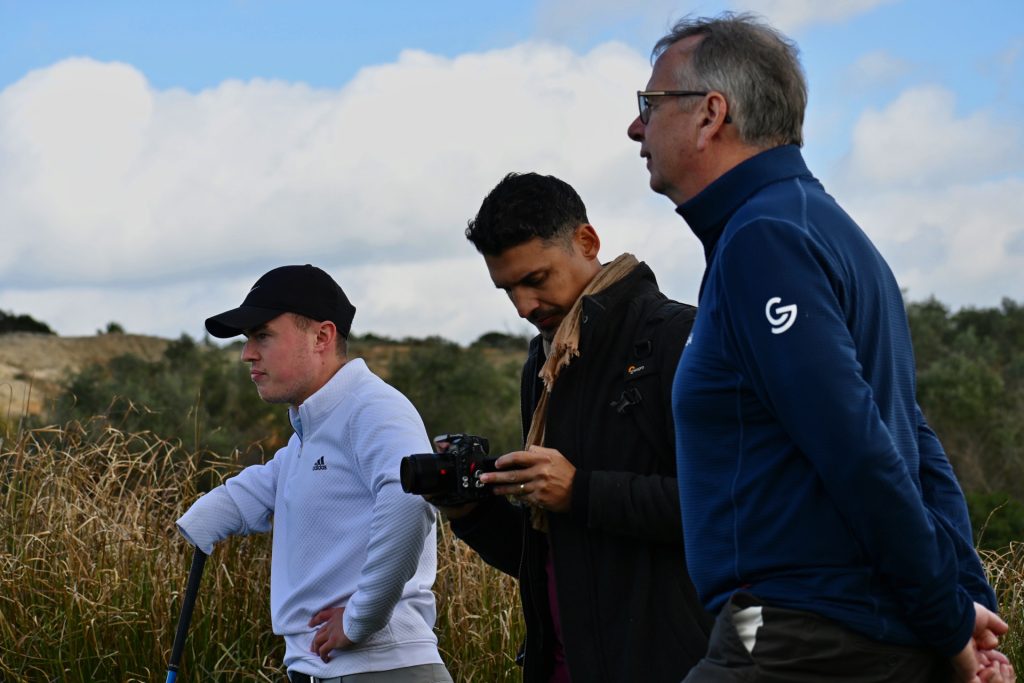 Tiger Woods, Tommy Fleetwood and Jordan Spieth were his favourite players on the TV growing up, while his family encouraged him to try a range of sports from an early age, which would help George navigate school; he would become a keen footballer, a Manchester United fan. And while watching Tiger and Co on the box, he would be switching over to watch Rooney, Ronaldo and Scholes whenever possible.
But long before enjoying lots of sport with his brothers and embracing life, George was fortunate to survive an accident when very young.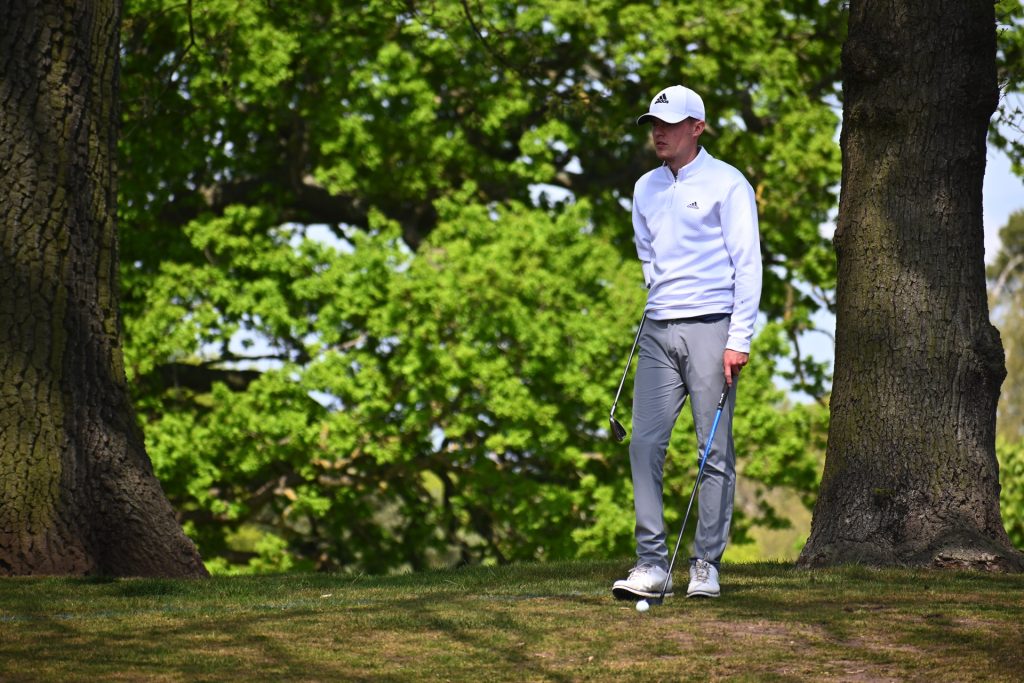 He explains: "So, I was 15 months old and it was a lawn mower accident. I can't remember any of it. I always say it's probably a good thing that happened when I was younger, so I don't remember it. But yes, 15 months old playing in my garden and I sit on the lawn mower. So that was it really.
"I ended up losing my right arm just below the elbow and my right leg… I've got a stump down to my ankle."
How did his parents cope with the situation?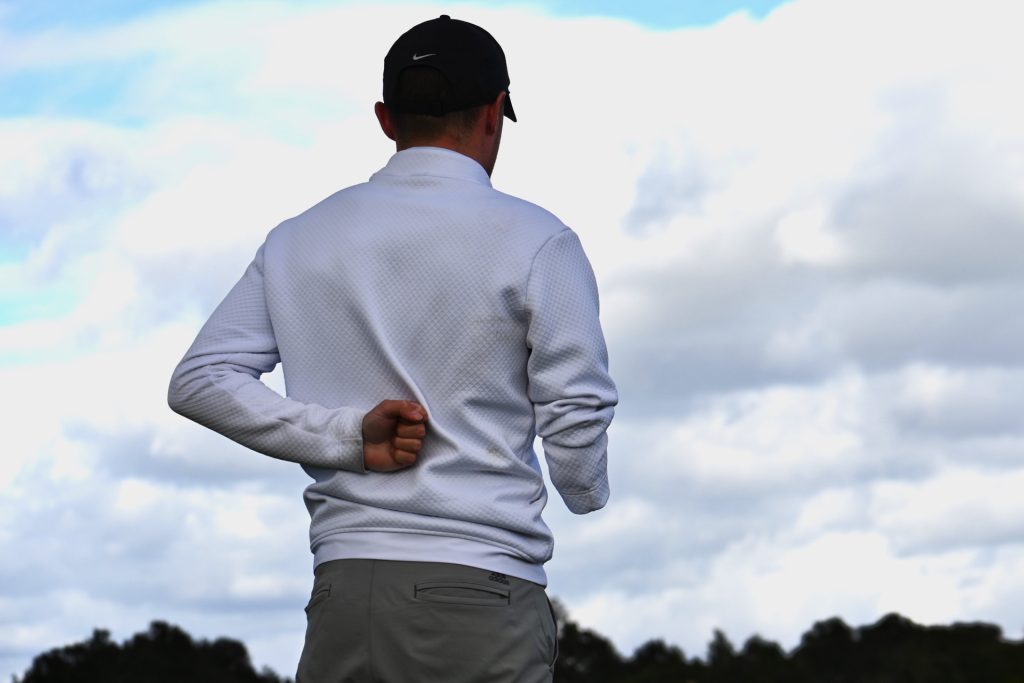 "Yes, it was pretty tough for them at that time. I can imagine that the first few months were obviously horrible. And I remember they said that after I had the accident, I didn't eat for a while. I think it probably shocked my body. But having the three other brothers, they have always just treated me the same really, which I think growing up has helped massively and made me independent and able to do things on my own. So I think that side of it has been amazing really."
George said he is sure that the care and support of his loving family gave him what was needed to not only survive, but to gain the confidence to start to thrive. Was he aware that he was a little bit different from the other kids in school?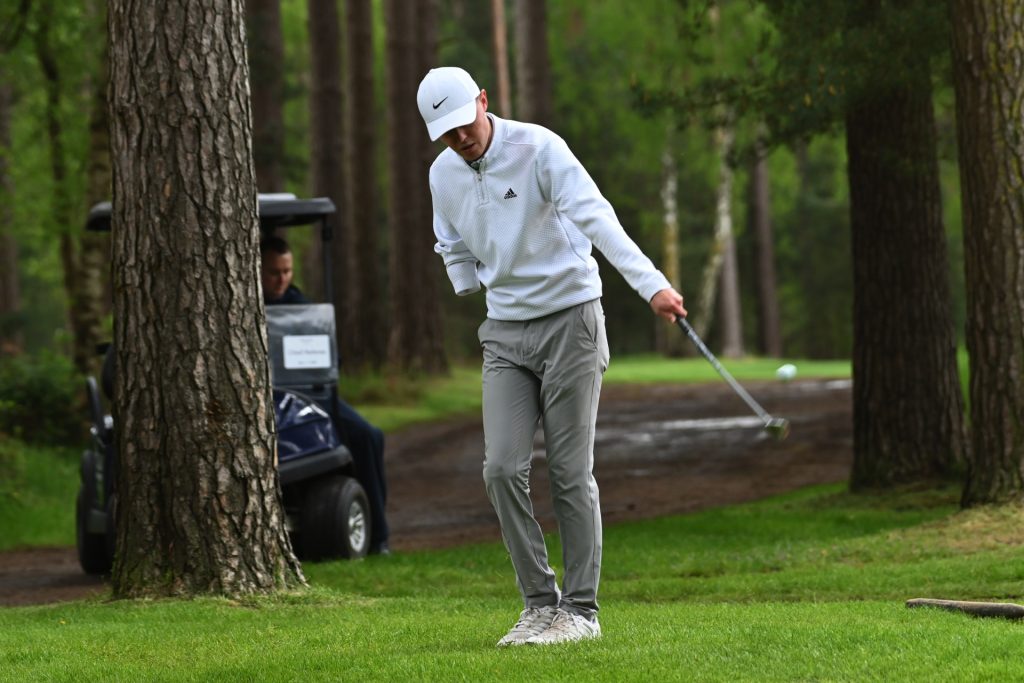 "I've always, in the back of my mind, been aware, but I've never seen myself as disabled, because I don't remember it happening. I've always seen myself as I am. And I've always been determined to do things for myself. I've always known I'm different to everyone else, but I don't look at it that way because I was able to do most things when I was growing up. And people in school, my friends, were never judgemental or, if anything, they were just helpful so that I could do everything."
Prosthetic legs: like many others with this early impairment or injury, the growing George would need a number of these as he got taller and doctors and physios helped him find balance, stability and comfort. 
"Mainly because I played football from a young age, I always had to have some sort of robust leg that wouldn't break when I kicked the ball around. Let's see, I've had at various stages: a multi-coloured leg; we've had a Harry Potter leg; we've had a leg with a Manchester United 'tattoo' on it. We have had all different sorts. But as I've got older now, I'm playing less sports. I go to the physio a lot and he has advised me I'm having problems with my spine and my hip. So I've got a leg now that adapts to walking. It acts more like a real-life foot and will roll over the ankle and basically takes more of the pressure off my hip."
On the day we spoke with George he had just played the back nine of an Open Championship course in one over par, duly impressing his playing partners. He admits to having the desire to show others, and himself, how well he can play 'one handed': his left (he uses it as the leading arm in the swing in a right-hander's stance, for best control). His right leg, with attached prosthetic, is thus the trailing leg, not taking the main force of the follow-through.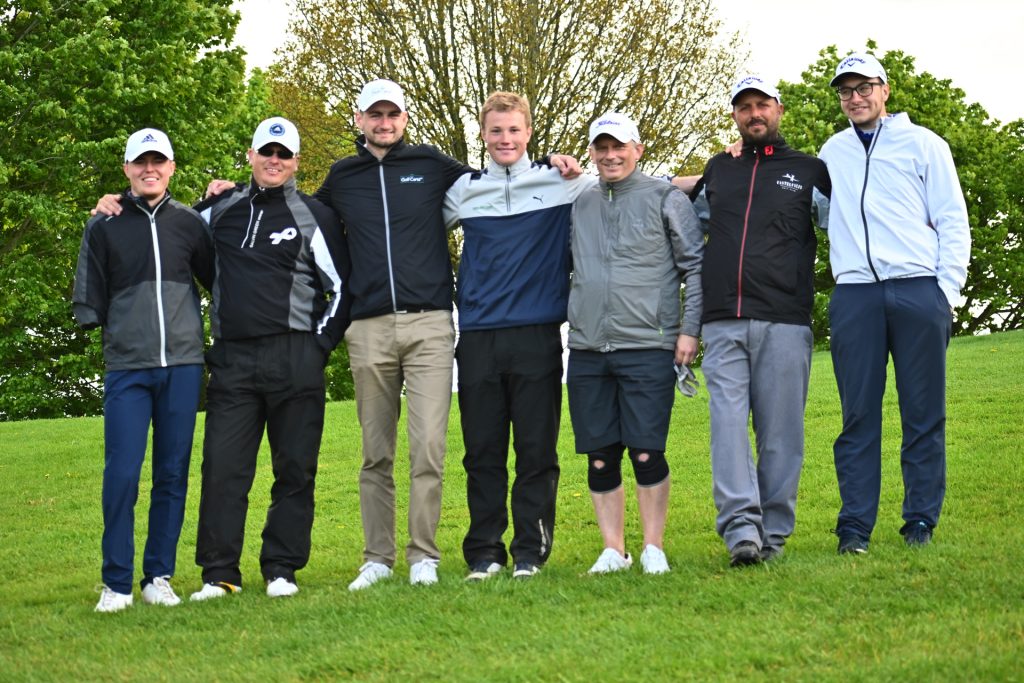 "Yes, it was just a bit of experimental work at first. And it was quite clear after a few times of trying it both ways that playing as a right-handed golfer, and with the lead [left] arm, was more sensible, especially with my leg as well. It made it easier to get through the ball and for that back leg to just kind of twist and follow through really. So yes, looking back now, it was the right decision made."
When George started, he was fortunate to have a highly enthusiastic and expert golf coach in Graham Moore, something of a legend in junior coaching circles in Cheshire. George says Graham (who sadly passed away in 2018) was very quick to assess his swing requirements and taught him to understand technique for himself. Describing him as a "fantastic person and coach", Graham clearly inspired George at the start of his golfing journey.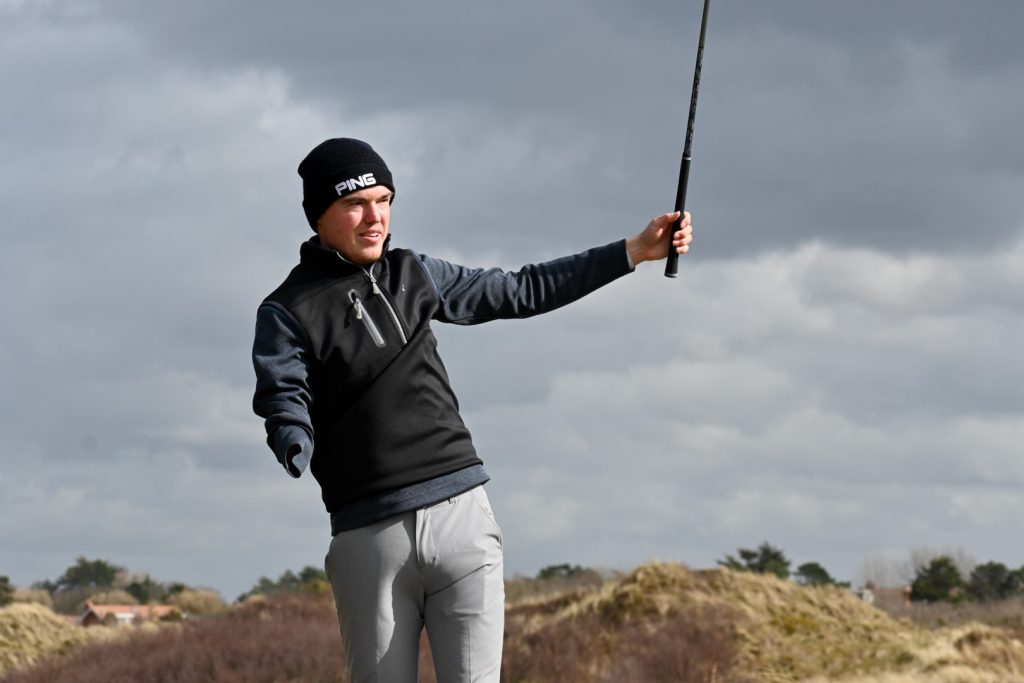 "And he was absolutely fantastic. He knew what I needed to do and knew how to adapt to teaching me really. Yes, he was brilliant," said George.
With his golf technique developing and becoming more refined, George's recent work in fitness and conditioning has helped him develop strength and balance, and crucially in effect, a 'balanced body'.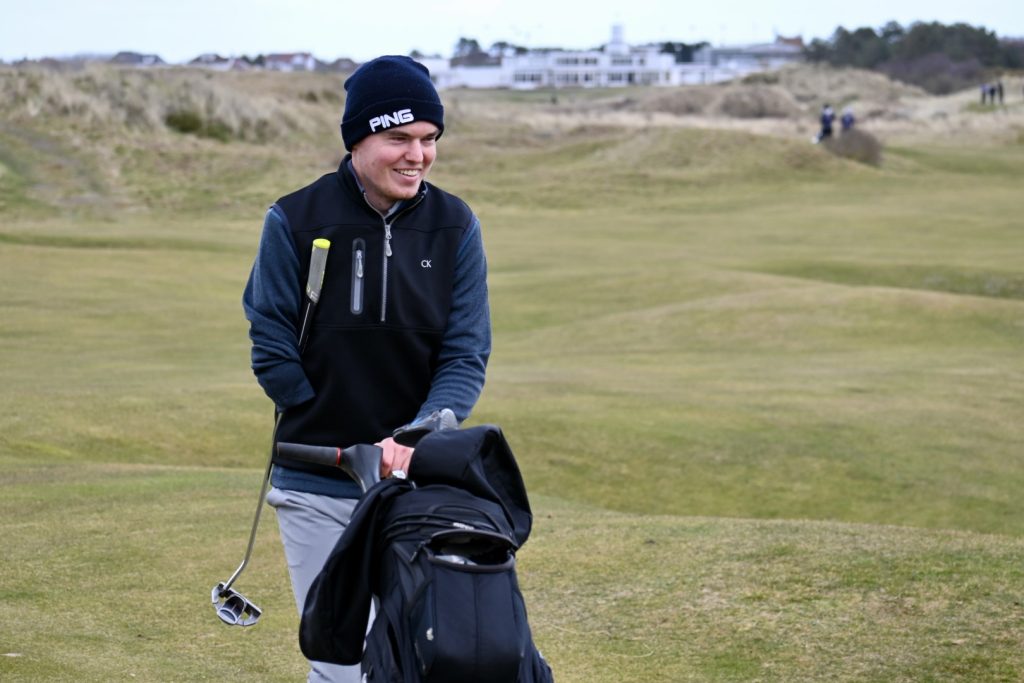 "I go to a physio about every month and an osteopath. About three and a half years ago they kept saying, you're so lopsided, your left side is building up so much more as you're getting older. I needed to do something about it because I needed to use my left-hand side for everything. So I got in touch with a local personal trainer and basically said, just focus on my right hand side, and on my right arm. We ended up doing exercises or movements that I'd never really done before with that arm, just a pulling motion with resistance bands, stuff like that. I've been going to him twice a week for three and a half years and I've made massive improvements on building up my right-hand side. I've been quite determined to do that."
Today, George is studying for a degree in Business and Marketing at the University College of Football Business in Manchester, England. As often as he can make it however, he takes the short trip from home to play golf at his club, Delamere Forest in Cheshire.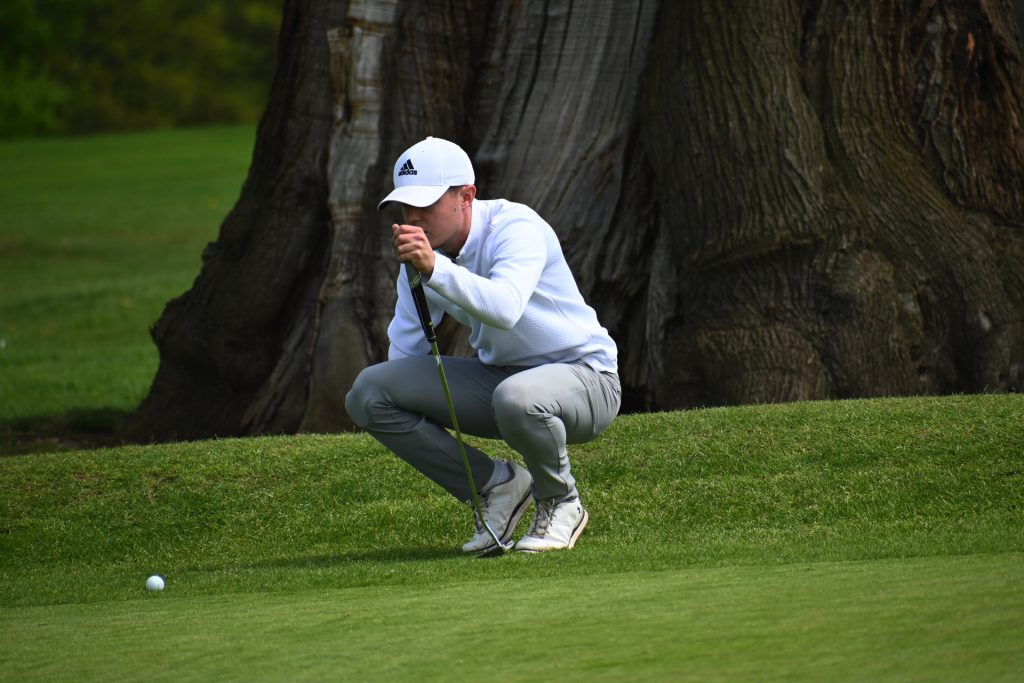 Here, the club members are proud of their golf course which stages prestigious national amateur championships. George loves the way he has been able to fit in, and is highly appreciative of the support of a number of the members.
"Brilliant. Yes, always supportive. Always in the car park, we say hello to each other. I love being a member there, to get to know everyone on the social side of it. And I have a few friends there as well, so I play with them quite a lot and yes, it's fantastic."
Do you get any special treatment?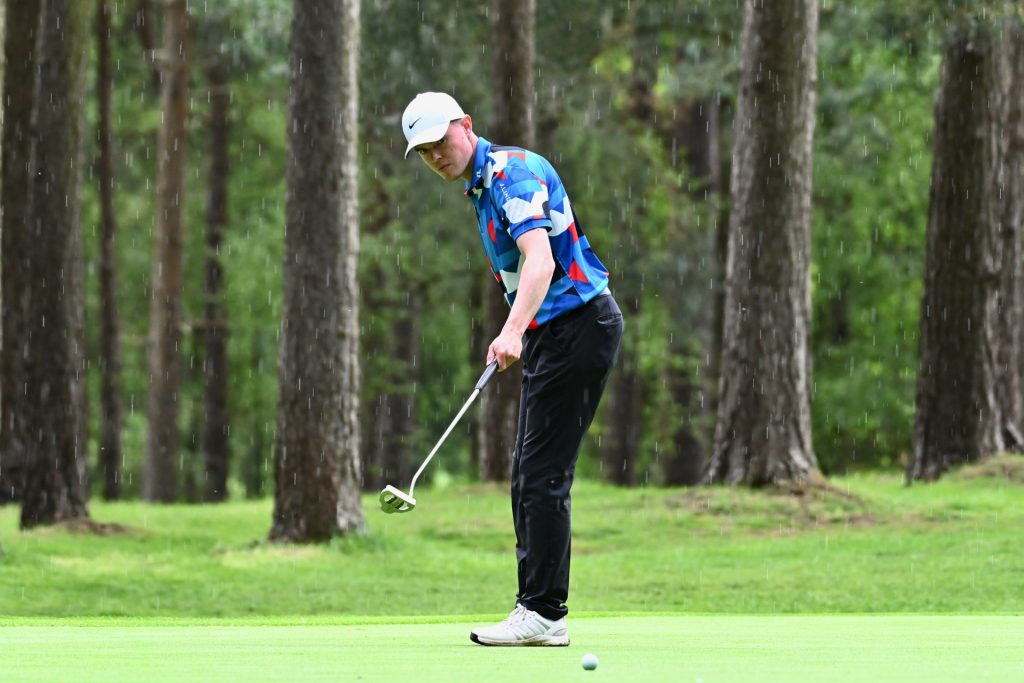 "Not really, no. I mean, you get the odd person coming up to you and saying we really admire your swing and stuff like that. But like I say, I don't really like to be treated differently. So no, the members are really friendly. I do like it."
So what does the next three to four years look like for George?
"I want to try and start playing more EDGA events. I played my first one last month [in Portugal] and I really enjoyed it. If someone said to me five years ago that I was going to be 6.7 handicap, I would have snapped their hand off. But I'm always looking to improve. Hopefully I will play a lot more EDGA events and perhaps win one. I'd like to see where it takes me, but at the moment I really enjoy my golf and having some incredible opportunities. So yes, I will be competing in events if I can, if I keep up my handicap."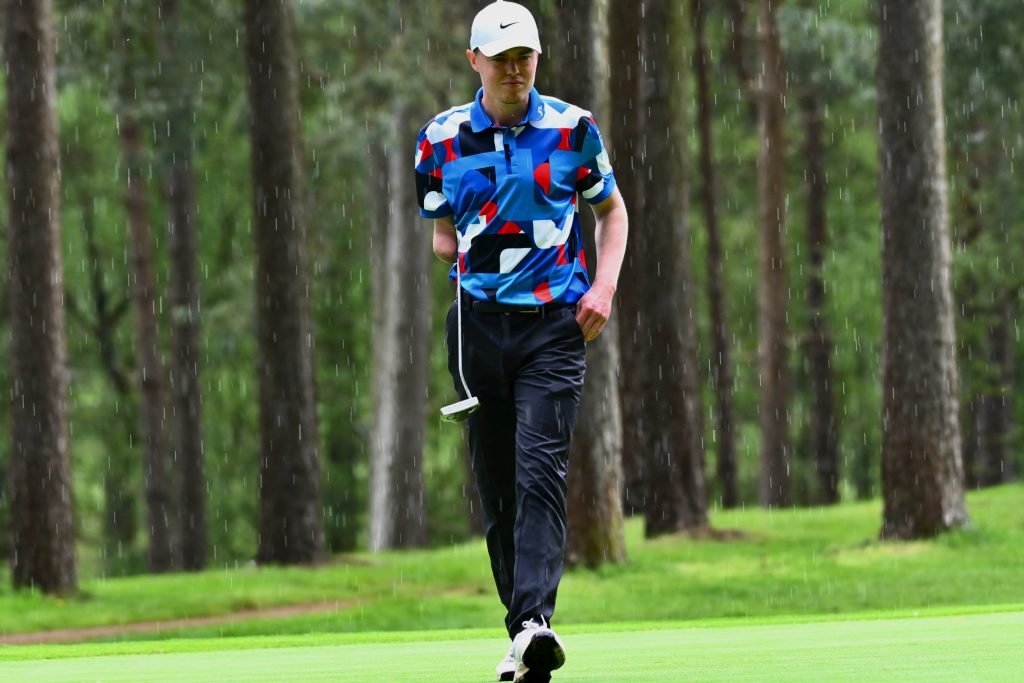 College quite rightly comes first and George says he loves the course work. His degree dissertation also looms large. This is planned to be based around analysing how football fans engaged with social media during the Covid-19 pandemic. Can he link his love for sport with a professional role after university?
"I mean, I've always loved my sports. I would absolutely love a role in the sports industry. I'd also love to do something within disability sport and particularly disability golf. This has played such a massive part in my life that I'd like to have some influence or inspire other people to get into it. If I could do that, then that would be amazing."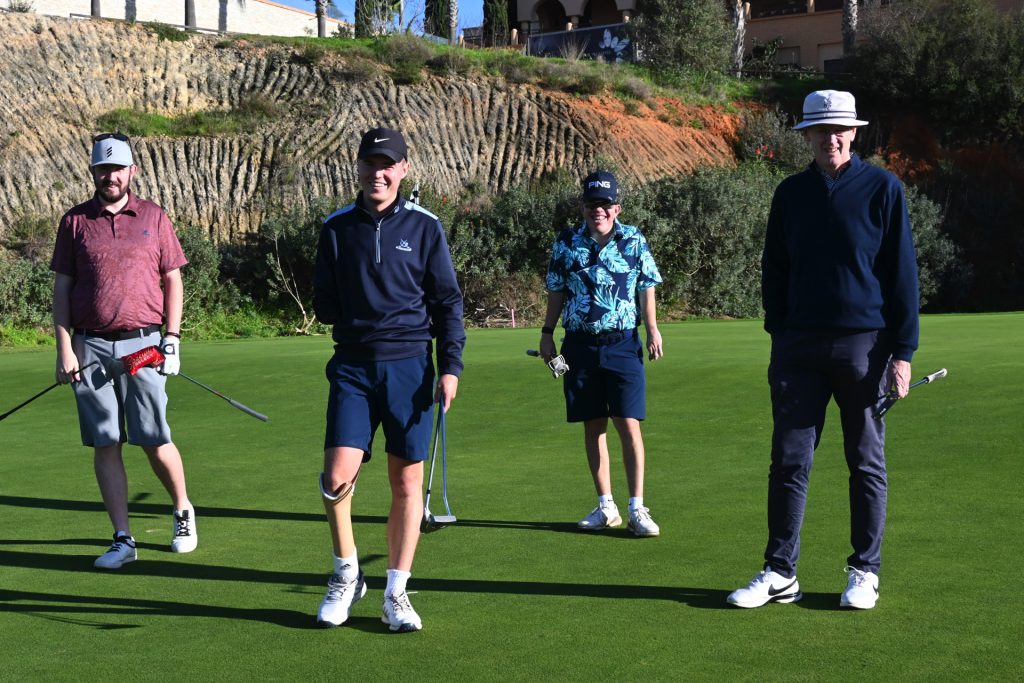 George told us he recognises that there are certain barriers for many people who think they may like to play the game, including cost, transport, time issues, the opportunity to learn and play, and also, feeling you belong.
"But I think over the last few years there has been a massive push to getting women into golf, getting people with disability into golf. So hopefully that will carry on and more people will take it up."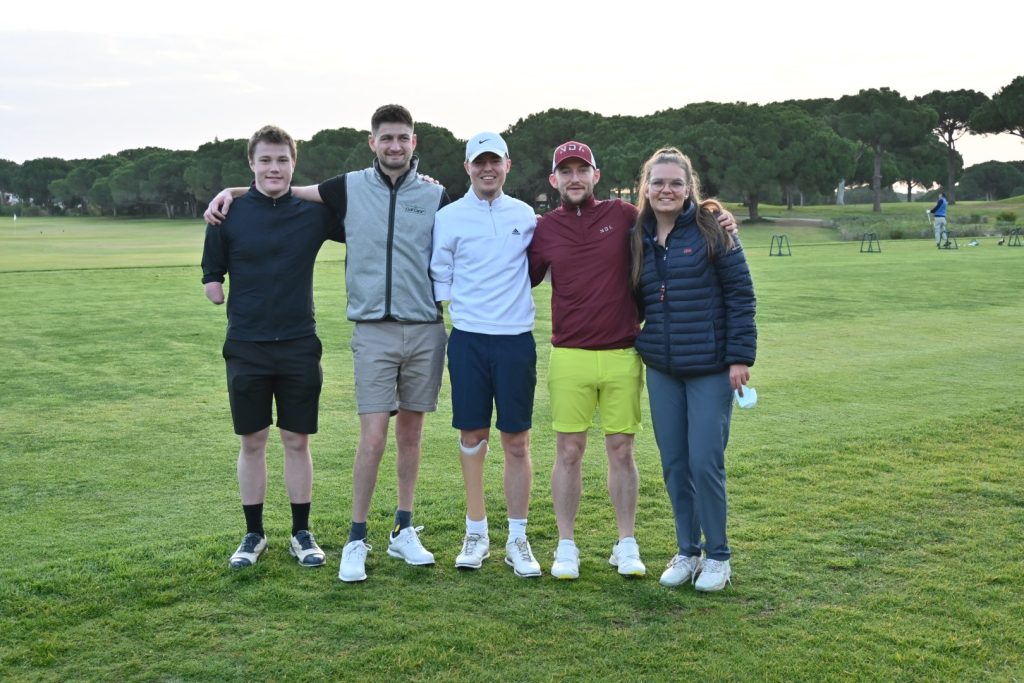 So how would George make the game more accessible now?
"I think a lot of the time… So my mum's just started playing golf a bit more the last few years. She always says 18 holes is a lot to do. Eighteen holes is a lot for people to play and some people don't have the time. I think maybe just a shorter format for people and especially, people with disabilities, could work. A lot of the time it's really hard work. I mean, I walk on the golf course with a false leg and I'm pretty tired by the end of it. So I think maybe just not as time consuming, possibly including say four-hole formats with socialising afterwards – I think that would be really good."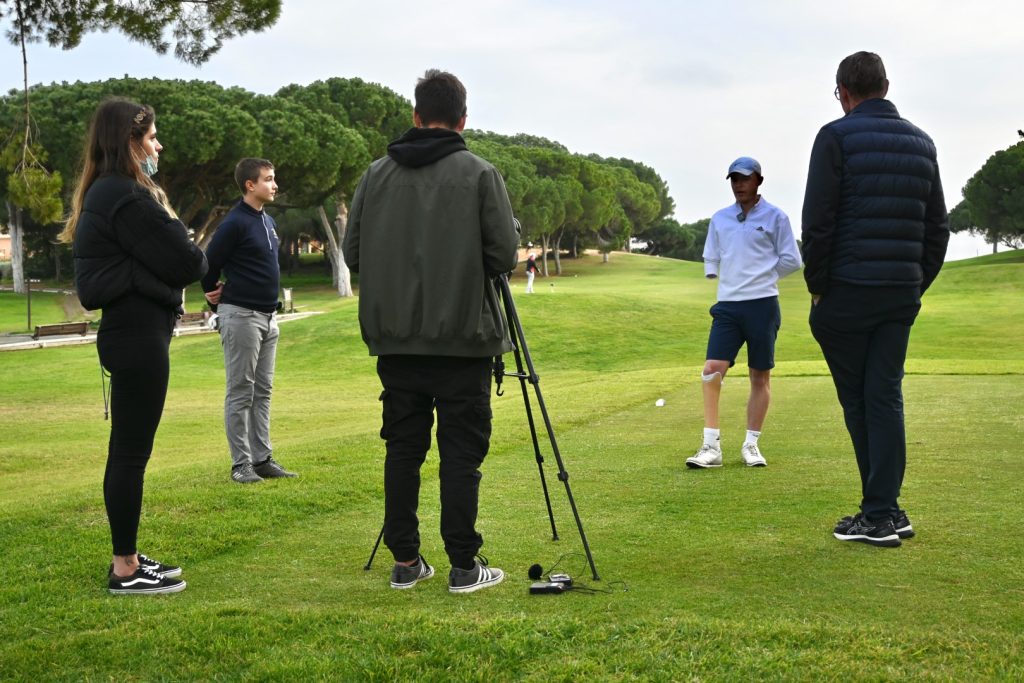 George added: "I've always said, if I can get other people with a disability to play the game of golf or even if I can inspire people not disabled to join in with the game that would be great, because it's such an amazing game to play. And so many other sports are as well. I used to play disabled football and that was about just getting people involved. I'd like to help make people aware that there is stuff out there to do. I'd love to be involved in that regarding the game of golf."
Meanwhile, we are back on the golf course and George has holed out for his one over par back nine. His playing partners were right. It wasn't to be their day.   
Contact EDGA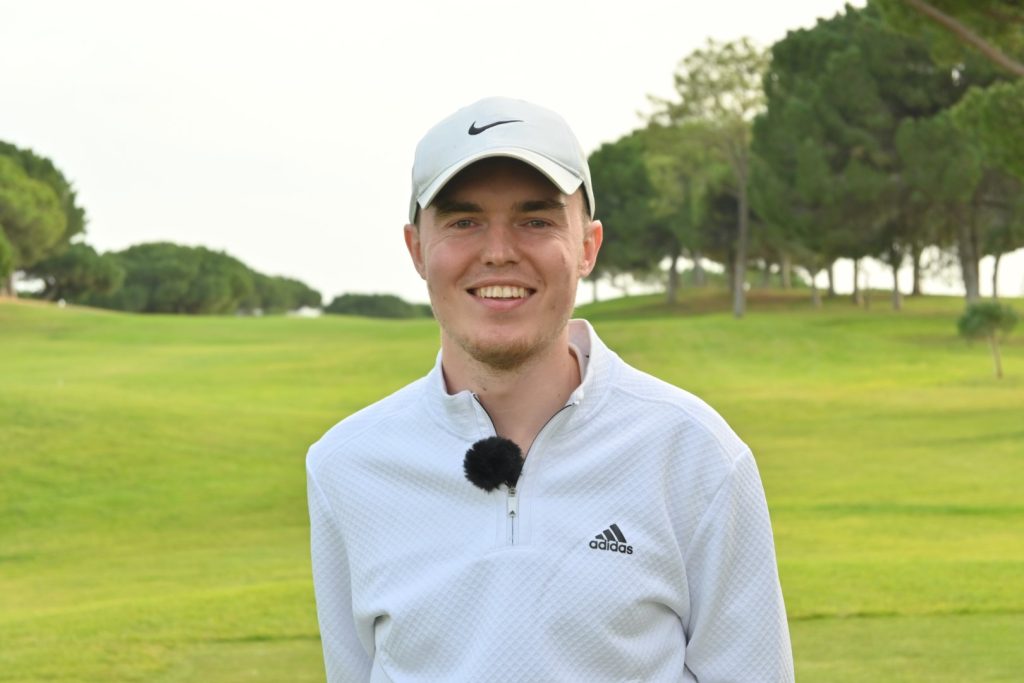 NB: When using any EDGA media, please comply with our copyright conditions