Audio: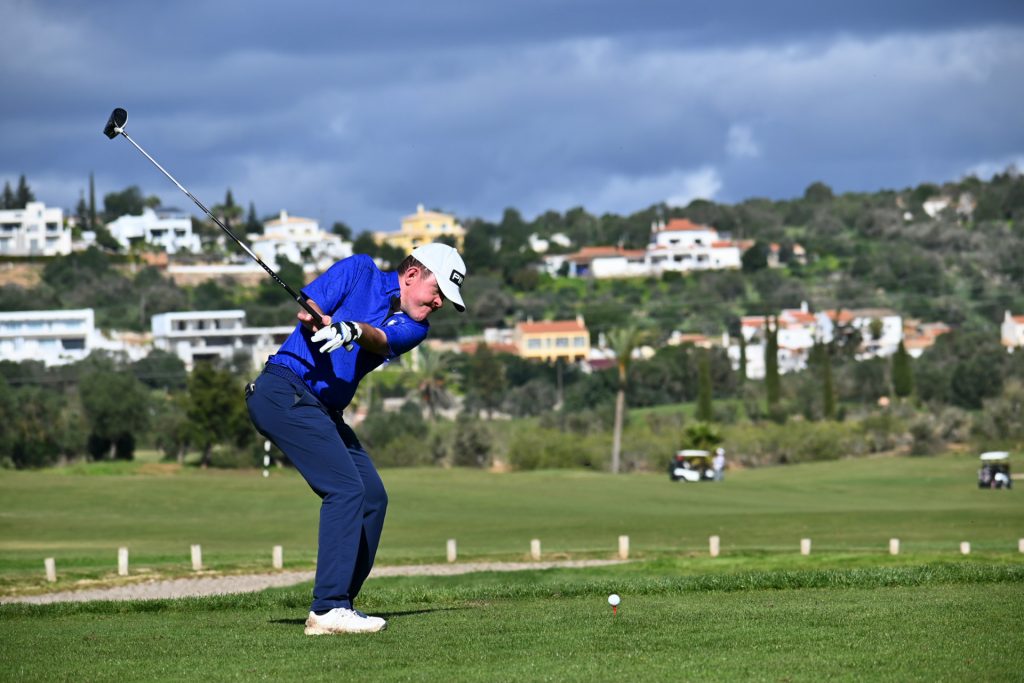 In early May, 2022, at Stoneleigh Deer Park Golf Club in England, EDGA golfers from across the nations will assemble to compete in the inaugural Johnny Reay Classic, in three categories: Gross, Net and Stableford.
Johnny Reay himself will be playing, as well as hosting the tournament that bears his name. Those who watch this young man with a ready smile tee up his golf ball, will also notice a 10 handicapper who brings along some serious game wherever he competes. The 29 year-old is a regular on the EDGA Tour which is played out on an increasing number of venues around the world. When we spoke with him in March 2022 Johnny was clearly delighted to be hosting this event, and much looking forward to providing a warm welcome to a strong expected field.
He will get to do this on his home golf course. A course he loves, in the sport he loves.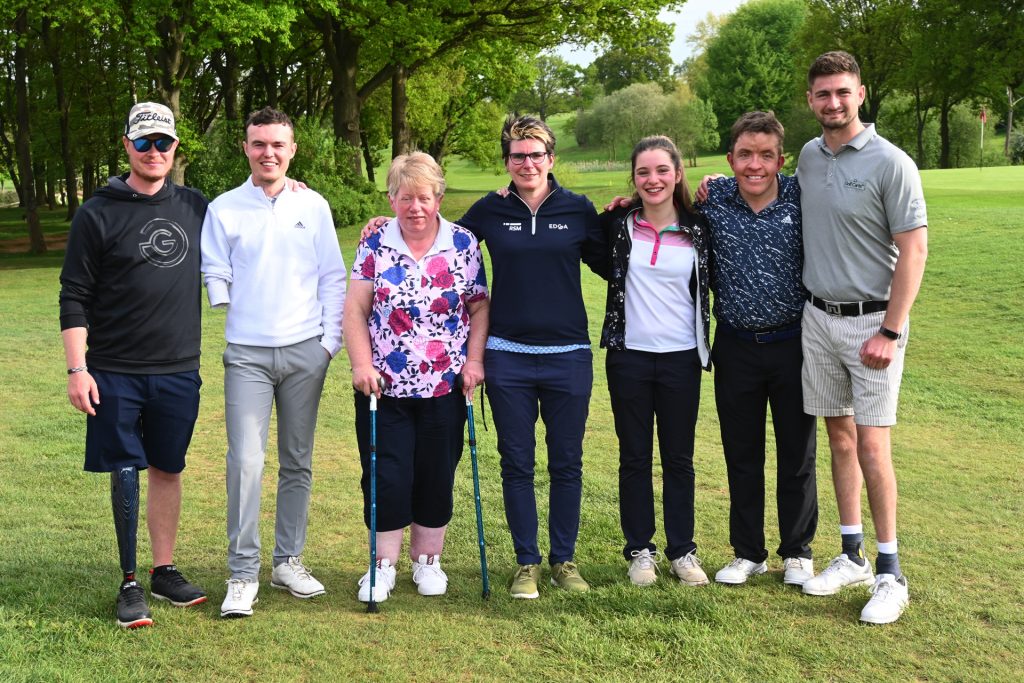 Johnny says: "Stoneleigh Deer Park Golf Club is a parkland golf course, not too far from Coventry itself. It's actually my Mum and Dad's golf course. I'm quite fortunate that I could play there whenever I liked, and I actually work there now as a general manager. It's nice. Not a long course, but it's got a lot of old trees. It's really enjoyable to play."
The excellent facilities and inclusive atmosphere of this golf club had arrived on the radar of EDGA as the organisation sought to stage an inclusive event in the region, so Johnny was keen to meet members of the EDGA team to discuss this possibility. Such was the immediate positive feeling around the table that the new competition was soon duly organised, heralding a two-day tournament with added community outreach activity that will promote golf to more people with disability in this area of England.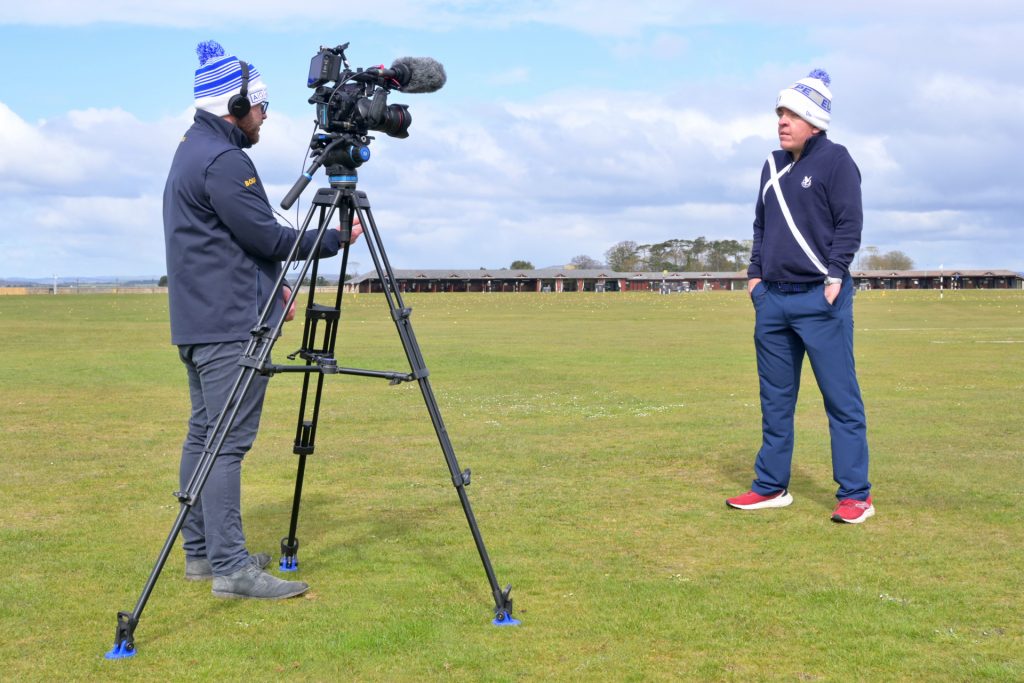 Johnny says this decision, and the backing of EDGA, is "huge", and represents a major personal achievement after learning to excel at a sport while living with a condition that can limit physical dexterity and movement skills. 
The EDGA team's faith in Johnny as the name on the tournament billboard is also an indication of how he is rated around Stoneleigh Deer Park Golf Club by the members and customers he serves. 
The Reay family is well known in Coventry and the Midlands. Johnny's father John is a long respected PGA professional golf coach and businessman. He is something of an innovator in that the John Reay Golf Centre opened its doors to enthusiastic players in the area over 35 years ago, with John among the first professional golfer/retailers to change the way golf equipment was sold in the 1990s; aspects of his driving range, course, golf store and 'Hogan's Bar & Bistro' being a template other entrepreneurs would follow.
John Reay is also well known for his charity work.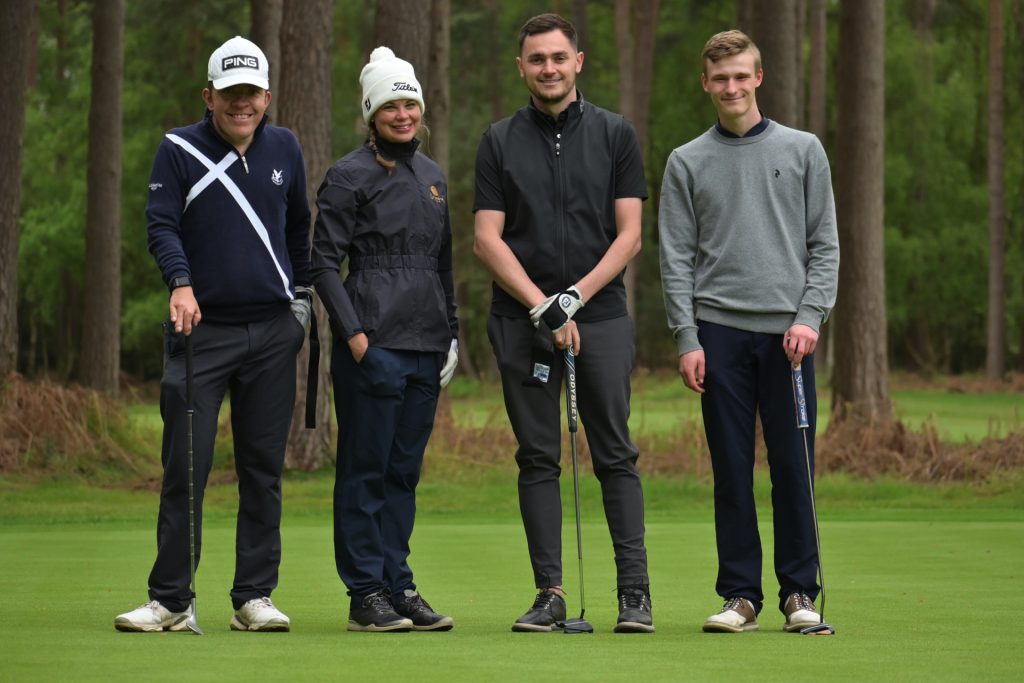 Son Johnny explains: "Yes my Dad does an awful lot. Because I was at Great Ormond Street Hospital when I was a boy, he has worked hard to help the Great Ormond Street Charity Golf Day. We've raised nearly £200,000 through these days. Then, he's also helped the NSPCC Golf Day; he's presented a lot of charity days.
"I was born with a… not disease… but a disability called Apert Syndrome. First of all, I went to Birmingham Children's Hospital. They couldn't really do anything until I was a teenager. Then, they were saying go to America, but that was too expensive. So, they got in contact with Great Ormond Street. I had numerous operations there, where they split my fingers, and they carried out two operations on my jaw and skull."
Apert Syndrome, named after French physician Eugene Apert, is a rare congenital disorder characterised by malformations of the skull, face, hands and feet.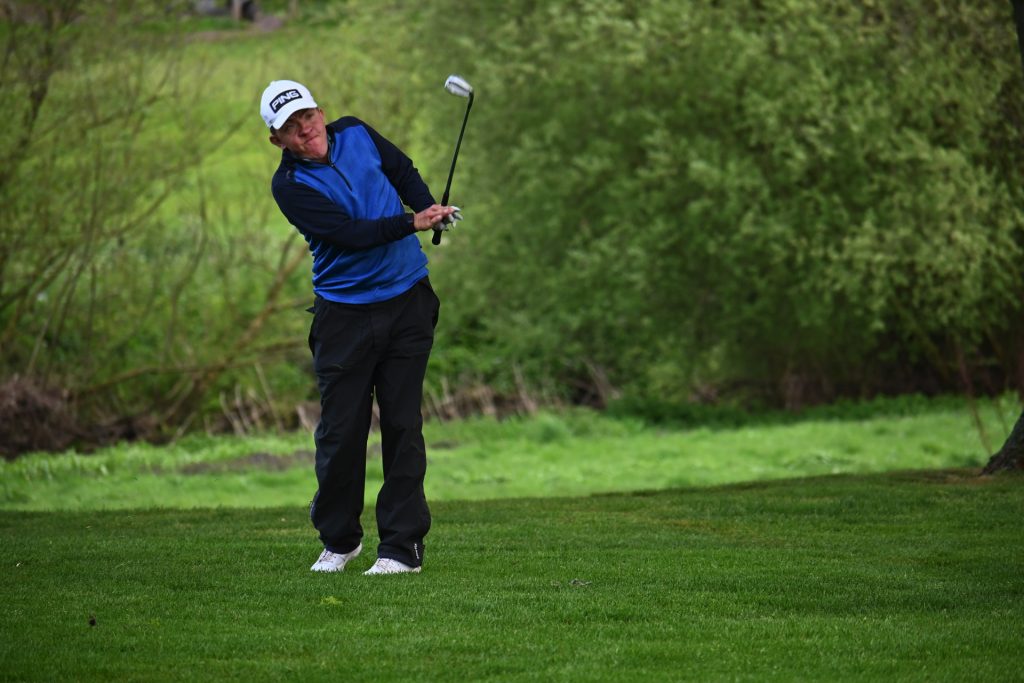 Johnny says: "Currently, all my toes are fused together, and I did have fused hands, but through the expertise of all the team at Great Ormond Street, I had them all separated. I can't really bend them as much as a normal person, but I do the best I can."
The best he can. In golfing terms that means playing the game in a certain positive way, setting out to enjoy every round. Johnny says he loves the social side and camaraderie of the EDGA international events he plays in. It also means playing to as high a standard as he can. Johnny had – with handicap strokes – just beaten a former tournament professional that day. And he spoke of another recent round when he was competing hard against a high standard 'able-bodied' golfer, now smiling wryly as he recalls finally securing his win on the 18th. Such wins are important for someone who as a boy struggled to grip the club as he wanted.  
"Yes. That can be massive, absolutely massive. My confidence when I beat an able-bodied player, my confidence just takes off."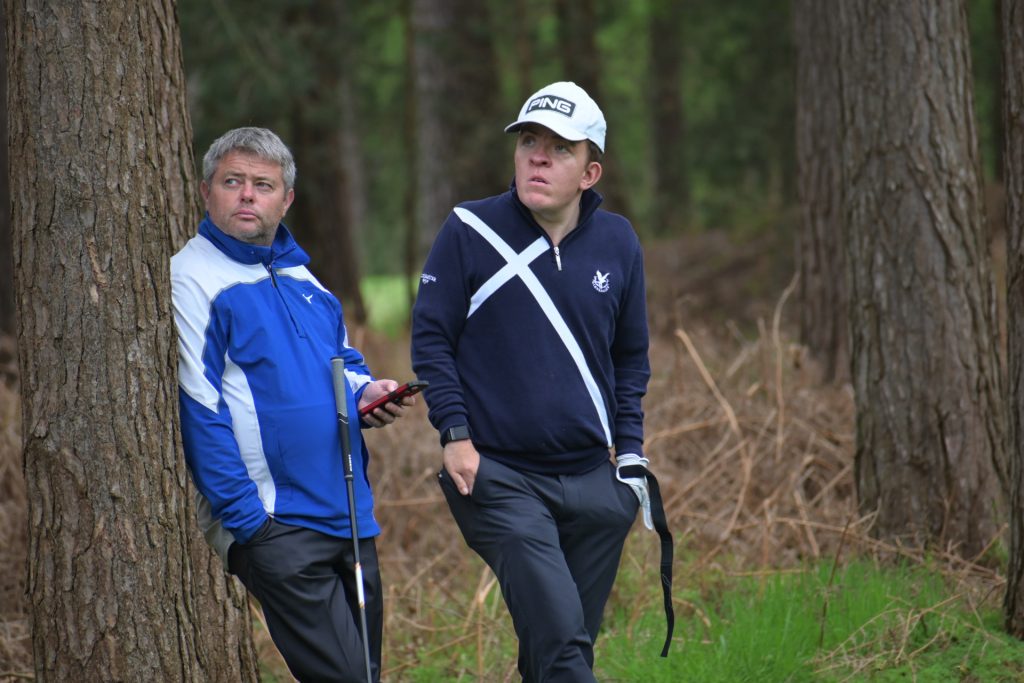 As Johnny learned to live and thrive with his condition as a growing boy, he didn't really like academic work at school. 
"I hated it to be honest. Not because of who I was with. It was because I was bored at lessons. I didn't want to be at school, but I did enjoy being in the tuck shop and in the library, because I took charge in both places. And the teachers let me take charge in a way; I'm one of those guys who, if I'm not in charge, that's it, I don't like it. But obviously, in school, the teachers are the ones really in charge and I just didn't like it."
At school, golf wasn't on the menu, but he did really enjoy playing cricket, and football. Like many near 30 year-olds in the United Kingdom, following the Alex Ferguson years, we are talking to a passionate Manchester United fan.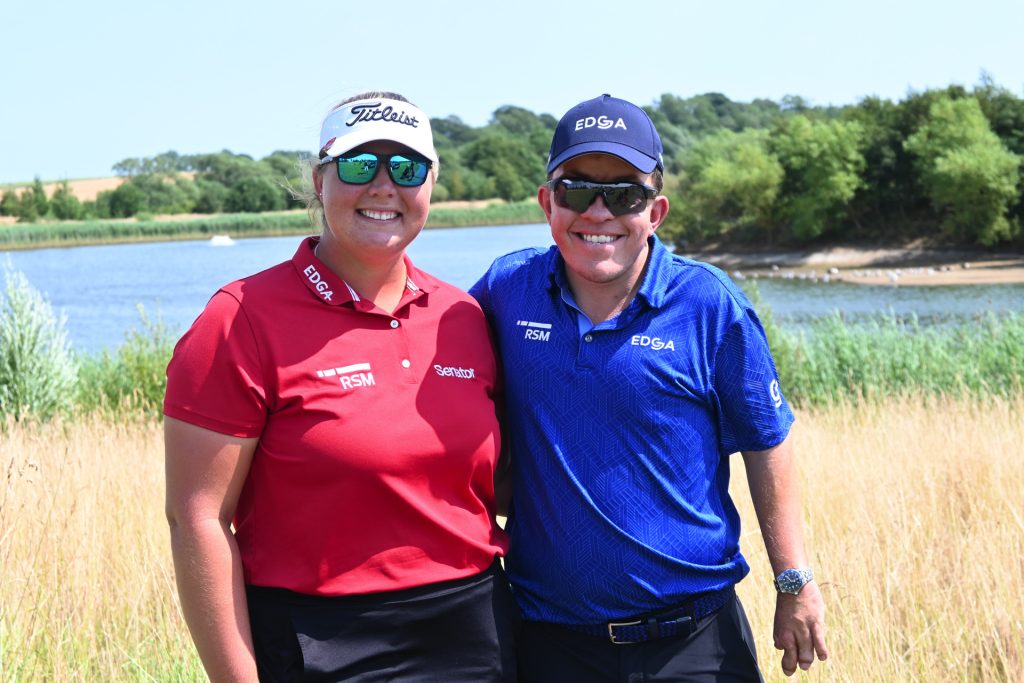 He started playing golf at home early on but it was as a teenager when Johnny really focused on the game and started following in his father's footsteps.
"I started playing when I was two. I had a golf club, a plastic golf club, in my hand since I was very little. I don't think I could have played any other sport with my Dad's heritage, being a golf pro and things like that."
He adds: "Probably when I was 14 or 15, I thought, 'I need to start really focusing on golf'. Then obviously, when EDGA came around, I thought, 'This is it. This is a chance to get into the competitive side of golf'."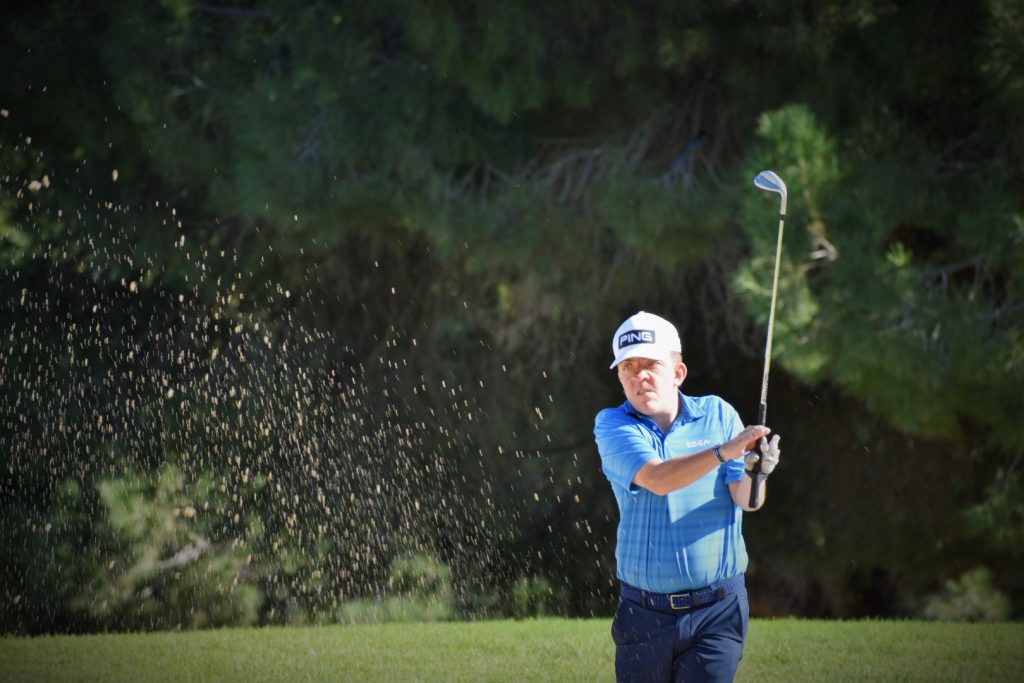 Growing up, Johnny loved watching Tiger and Rory in action, and was thrilled to get to say hello to McIlroy and Tommy Fleetwood at a recent Dubai Desert Classic.
Johnny also started to show a growing interest in the family business. He began helping out at Stoneleigh Deer Park GC aged 14 and now 15 years later he is general manager, involved in decision-making throughout the business with a specialism on the food and beverage side of Hogan's bar.
Looking out of the club window at the golf course, Johnny says he is passionate that his club should be a welcoming place for visitors. Golf should be a game where every person, regardless of disabilities, should feel included and respected.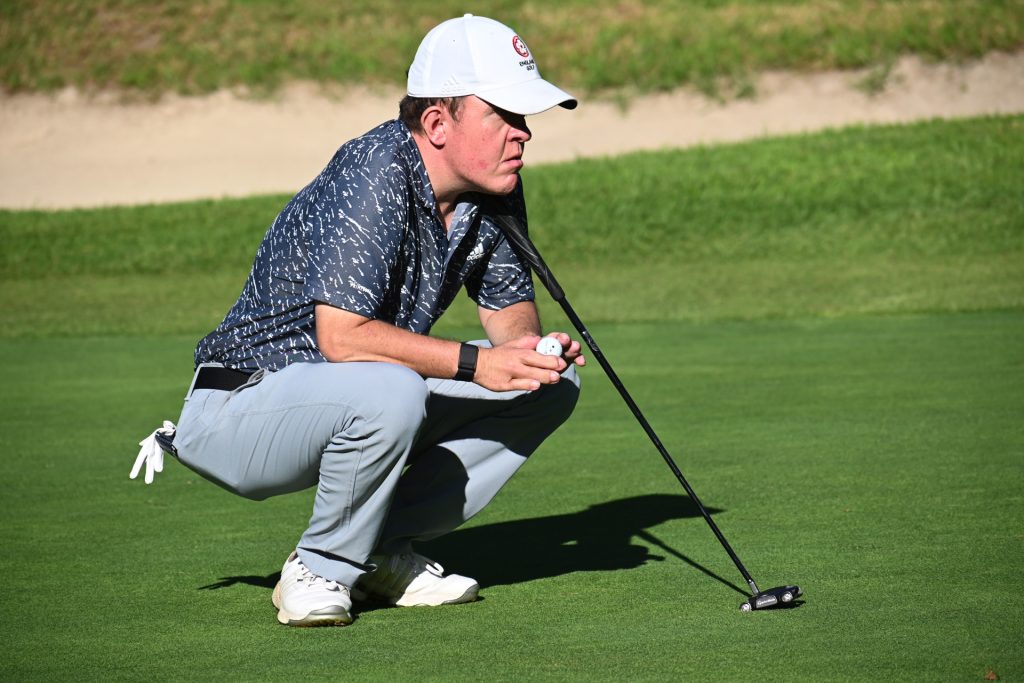 "I play able-bodied and disabled golf. Golf is for everybody. It's one of the only sports in the world where there is a handicap system. You can play against professionals, you can play against a higher handicap, but you're going to have a fair playing field. That's what I love about golf."
Many readers would agree with this view. What would Johnny change about the game for golfers with disability at present?
He answers: "Probably make it a shorter, but trickier golf course. So you don't have 6,500 yard golf courses. But that's just in general. I'd make the courses shorter, but trickier."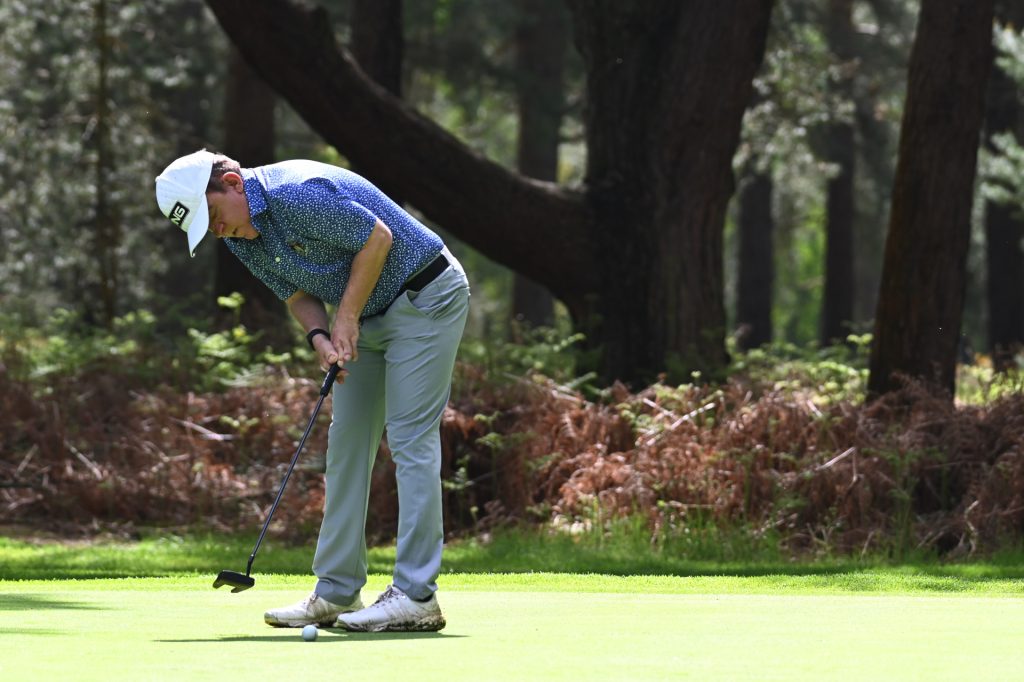 We ask what Johnny enjoys most about EDGA competitions, of which there are around 60 each year in around 20 countries. Johnny has played in over a dozen such events now, including in Portugal, Sweden, the Czech Republic and South Africa.
"EDGA, obviously, has come on massively from when I first joined in. It was a small community. Now, it's a worldwide community, which is absolutely fantastic. I love every bit of it. EDGA, for me, is to play with different disabilities, which is always good, because you don't know what's out there until you've actually been to an event, and seen it for yourself.
"It's competitive, very competitive. Everybody wants to win the prize. Obviously, I'm quite a competitive person, so I like that side of it. But you also meet new people who you might not otherwise meet. I met Heather and Martina Gilks last year [mother and daughter, fellow EDGA players], who actually live only five minutes away from where I live, and I had never met them before. They are absolutely fantastic people. It's the people who make EDGA golf, the organisers, the players, everybody, they make it so welcoming."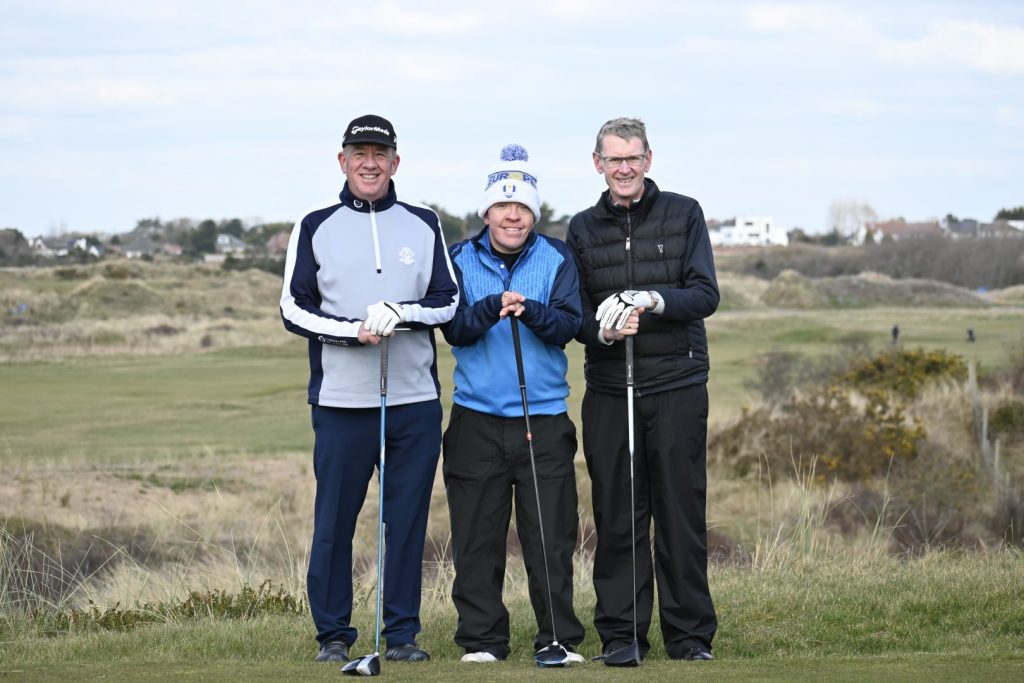 Golf has clearly been of real benefit to Johnny and helped him through some of the challenging times as he grew up. With that in mind, what advice would he offer to a parent who is looking to encourage their son or daughter to find confidence for themselves?
"To let the child do what they like. If he or she likes to play sport, let them go for it. Don't hold them back. I play golf because I love golf. I've played with people who are able-bodied and disabled. Without golf, I think I wouldn't be into sport, because I don't like being tackled. But I think whatever the child wants to do, if that's their dream, let them do it."
Johnny is looking ahead to the next five or ten years, including making strides up the World Ranking for Golfers with Disability (WR4GD).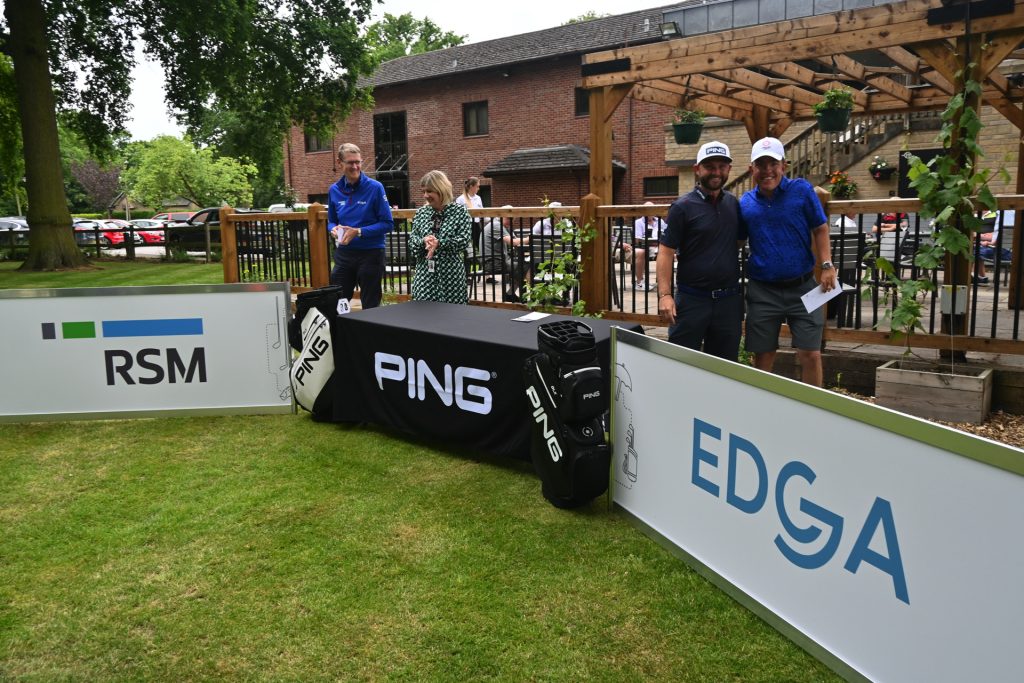 "Hopefully, my golf will improve. I'm trying to work on my game as we speak, to try and get into the world top 10. That'd be a dream come true. Obviously, I don't know where it's going to take me. Hopefully, it will take me far, but I'd like to follow in my Dad's footsteps, to be fair, as a good working businessman. I'm 30 in May, so I think it's time for me to move on, and hopefully one day live in Dubai."
Johnny is impressed to see the development of the G4D Tour, where golfers with disability tee it up in the same weeks and on the same courses as the most famous names on the DP World Tour. Meanwhile, the growth in 2022 of the EDGA Tour, which is seeing more tournaments in more countries for more players, is highly exciting to Johnny and leads us full circle to his preparations to host the Johnny Reay Classic on his family's course at Stoneleigh.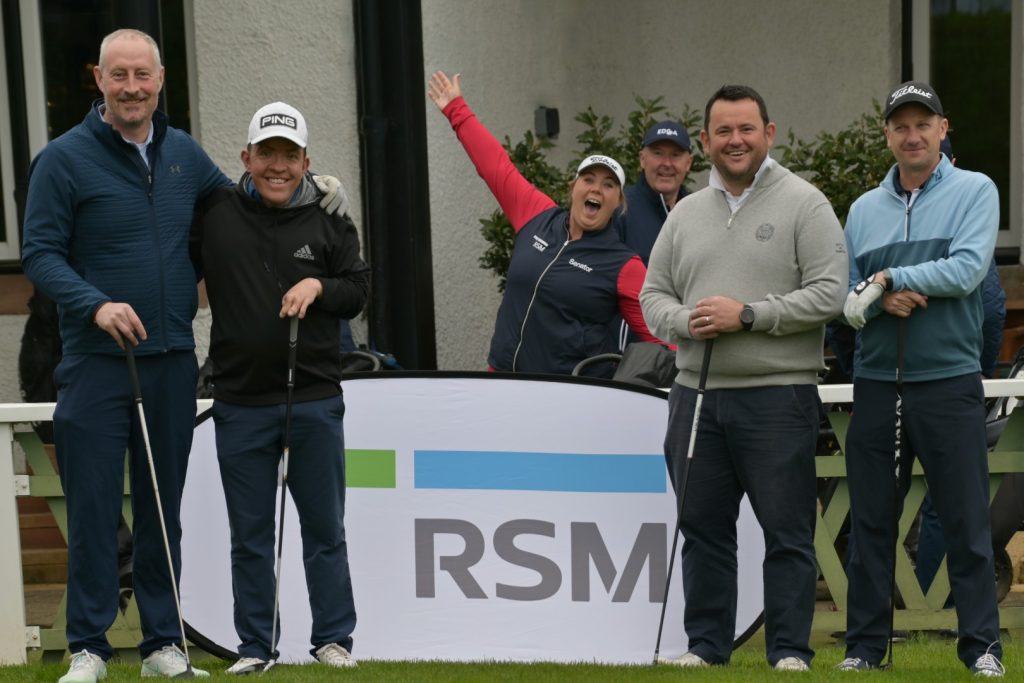 Johnny's role as host will be to provide a warm welcome and encouragement for all involved, help with the running of the tournament, while also promoting the EDGA Tour during the three days of activity. On this note, he says that while the tournament will be a fantastic event in itself, he is most looking forward to working with the EDGA team on planned community outreach work. Together they aim to spread the message that golf is a great game for people with disability, with clear physical and mental health benefits.
When discussing the concept of the tournament with the EDGA team earlier in the year, Johnny said he was "absolutely thrilled" that his own name would be included in the title, the Johnny Reay Classic, celebrating his family name further. He says he will do the best he can to be a good host. Well, doing his best has worked so far for Johnny, it's a perfect philosophy for his tournament, and for life itself; one for us all to follow.
Contact EDGA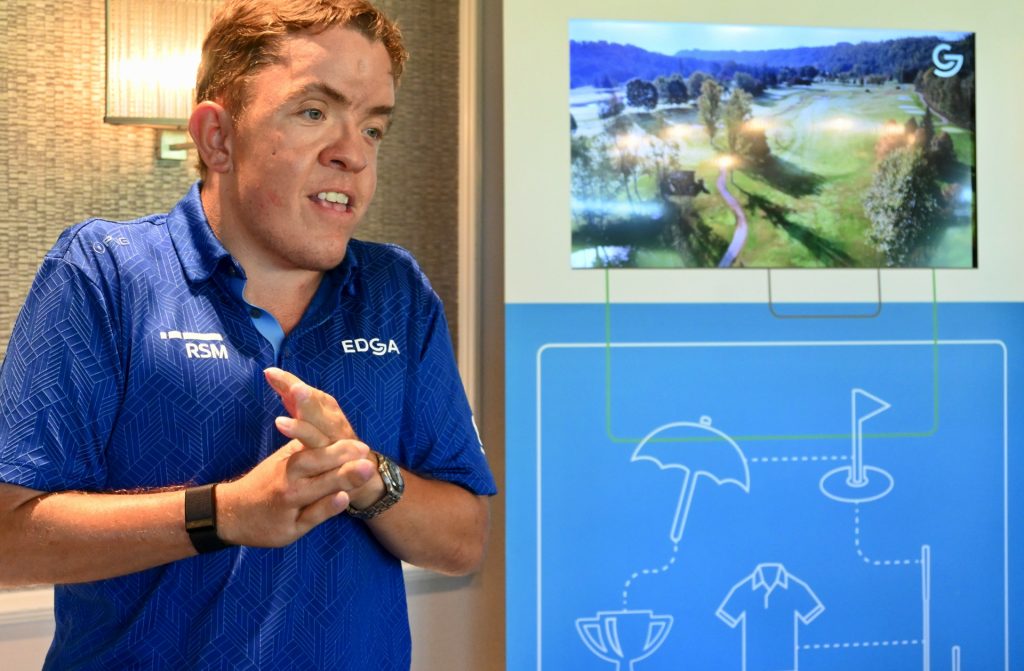 NB: When using any EDGA media, please comply with our copyright conditions