"If they hit a bad shot, I'll just tell them to think of each shot as it comes along the way. Don't get too flustered when you hit a bad one. That's the way golf is. No-one is perfect every time."
Nick Carroll – tough love and second chances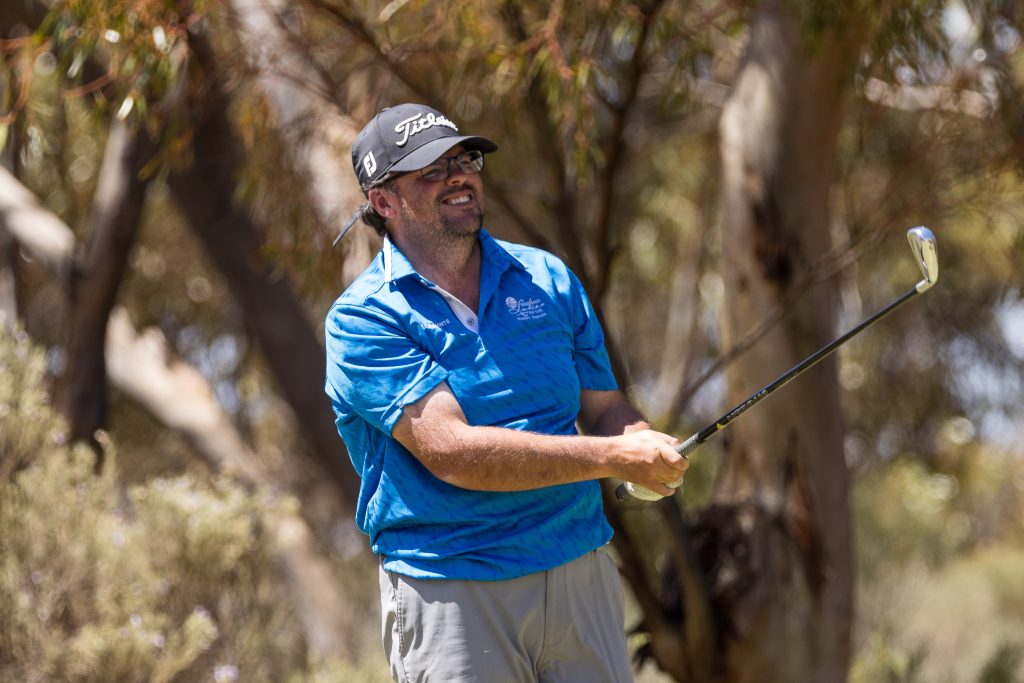 A golfer who really cares about their sport tends to have certain qualities. Simply feeling love and respect for the game is an important one; striving to improve and be the best player you can be – well that's worth playing the game for in itself. Similarly, a genuine desire to help others to enjoy golf should also earn you a lucky bounce or two on the fairways.
Nick Carroll, 35, from Dunsborough in Western Australia, certainly makes the cut in all of the above. He lives with the condition of autism and this can get in the way for him at times, imposing limitations and challenges that only he and his family can really appreciate. But his progress in playing golf, and his job working in golf, both say a lot about how he views the game, while at the same time perhaps reflecting what his friends and supporters in golf think about Nick.
Nick had a difficult start, right at the beginning of life.
He explains: "When I was born they knew, because I had a bit of a complication with my birth. I had the umbilical cord, I think, totally around my neck."
Like a lot of children born with the condition, autism meant that he was more insular than the other kids, needing more privacy and space at times. School was never easy. Nick says: "Ahh, school was very hard, of course, because I like to play by myself a lot."
Only a few years back we would hear the line that "autism is a condition that isn't really understood…" Well, society as a whole is becoming more understanding of autism to the point that many of us see a picture well beyond the 'Rainman' film, which described just one man with autism out of millions of people. Today, many of us have met, or know, someone with the condition. But every person with autism is completely different. Every golfer strikes the ball in a certain fashion and every person with autism relates to the world in their own way.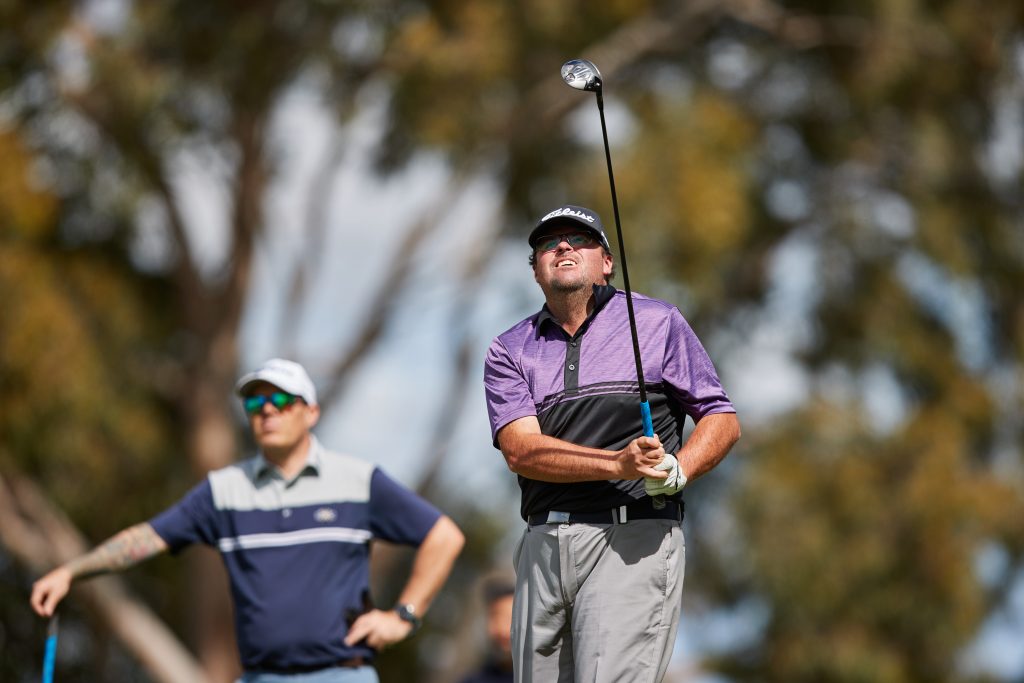 Nick's preference as a child to play by himself will strike a chord even with some of the very best golfers in the game. Many of the greats have found haven in the particularly individual nature of the sport. And a golfer who truly relishes the focus of practice is a step ahead of many of us.
Nick says: "Yes, doing a bit of practise and that by myself just quietly, but I've got strict instructions from my golf coaches how to do it, and I've got to do it that way.
"I've got a routine, I've got to set up: put two golf balls down by the edge of my feet so I know how close to stand to the ball. I've had a lesson in the last few weeks, I've got to change a few things, but I was hitting it really well before then. I'm not too happy about that, but it's all part of the learning of golf."
Golf, of course, is not a panacea for growing up with challenges like autism but the combination of Nick's own determination and character, the support from his loving parents, father Lewis and Mum Heather, and his friends around him, have helped Nick build his confidence; while crucially, golf has helped him shape his identity.
Nick's father was a golfer, as was the family's doctor, who on hearing that young Nick had taken up the game predicted that he would struggle to beat an 18 handicap. While this sounds a little harsh, there is no doubt this family friend was actually setting Nick a target and looking to inspire him.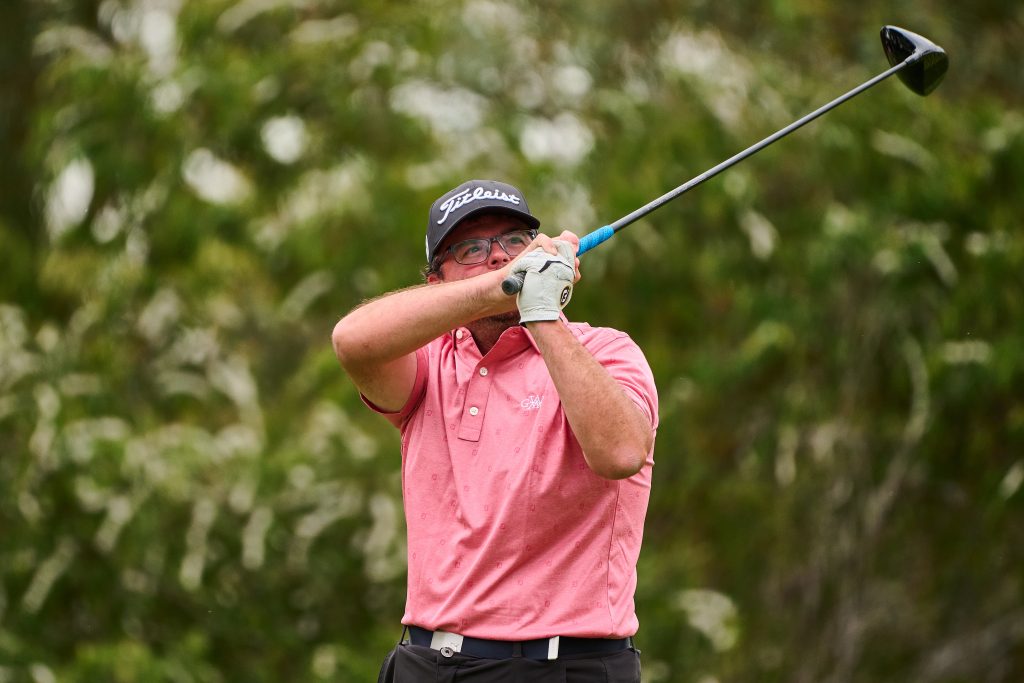 His condition constantly raises issues of course, one being a tendency to high anxiety and also fretting when his family aren't close by for a time, while social interaction isn't always easy. His innate intelligence doesn't always shine through in speech. But golf-wise, his liking of quiet practice has gradually paid off, working down to a golf handicap of around seven/eight (a lot better than 18!), with the happy addition of falling in love with everything about the sport.
His family live in the popular tourist destination of Dunsborough on the coast. The town's location in the Margaret River wine region is one clue to its popularity, while ocean breezes, beautiful weather and access to fine golf is also a big draw for visitors.
Nick plays his golf at Dunsborough Lakes Golf Club. He knows every bump and hollow of the golf course because he also works as a groundskeeper there, part of a small, dedicated team, 26 hours a week.
He says: "Dad used to play a little bit at Busselton Golf Club. From Dunsborough, Busselton's about 15, 20 minutes drive east on the way to Perth. And he used to play, his best was an 18 handicap. And my doctor, at the time I saw him when I told him I was taking up golf, he thought I wouldn't get past 18 handicap, and I've achieved everything there, and everyone's very proud of me."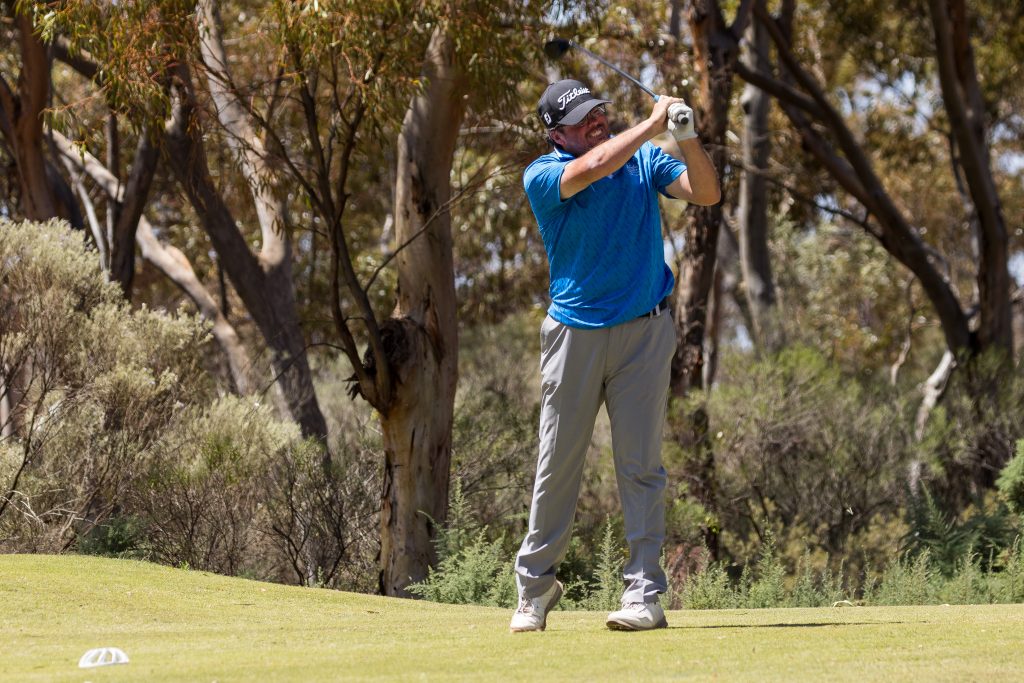 Nick started playing when he was 14, mentored in those early days by his father's friend, Jim.
"He was a good friend, he sold paint to my father, so he took me out to the country club every week after school, on a Tuesday, near Sand Greens. We did an hour and a half, two hours, and we'd practise on one hole particularly; all my shots and everything, and then we went out for a couple of holes towards the end."
After a brief spell working in a kitchen on leaving school in 2009, a good friend found him a job at the club at Dunsborough Lakes. Nick loves the work, helping the team from Monday to Friday each week, and he is only complimentary about everyone at the club, many who he sees as good friends.
"I work, they select jobs for me that I can do on the golf course that are OK for my limitation, basically. So I can't cut greens, for example, or can't change holes, or can't use any of the big machinery because of my disability, because they have safety concerns and that.
"I set up the golf course, I do all the tee markers on the course, set up the course for the Wednesday competition, and also do the garbage bins, and do a lot of whipper snippering [using a tool to edge bunkers and tidy near fairways and paths] and I rake the bunkers by machine."
This honest toil done for the day and in this part of Australia the sun is still shining and Nick can set about improving his golf. When we speak, he was feeling frustrated at several times messing up the 422-metre par 4, 18th hole, which is a massive test with water all down the right – ruining the good scorecards of many of the members. Nick is also not happy!
He says: "Hitting the big shots… If you leave yourself anywhere from 190 metres to 200 metres, like at Dunsborough on the 18th hole; the last couple of weeks I've been trying to go for it, at about 205 in, taking everything I've got. I've had to wait around for about five, 10 minutes to hit the shot, and I go and hit it good and then see it trail off and land just into the front portion of the drink [water] at the end of the journey. I say 'Oh damn, what an unlucky break that is. If I had got it any better, it would've been good enough to go'."
We ask him if he has tried laying up short of the green in two for safety, as many members have to do.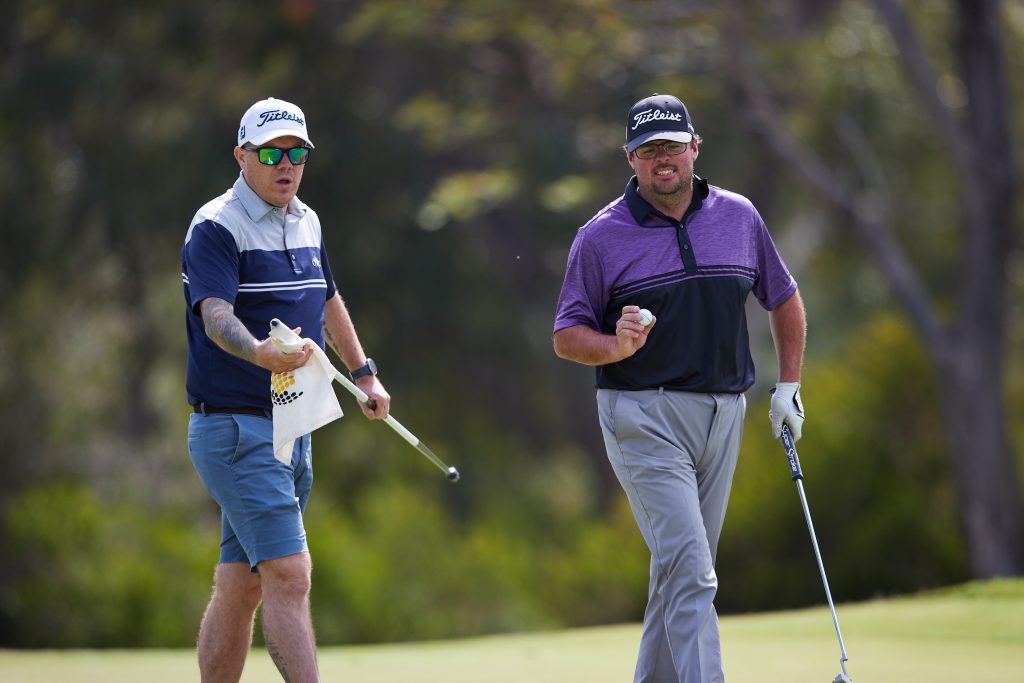 "Yes! One day I was having a good round, I'd come to the 18th hole, I did a lay-up shot because the pin was at the front – I decided to lay up and not go at it – be smart. I was left about 50, 60 metres and I put three balls in the drink! I ruined my card, and my playing partner said, 'You just cost yourself a good round of golf there'."
This 18th hole apart, Nick says he can use his ability to focus to good effect when pushing himself in competition, but he can feel the pressure too. 
"You feel a bit more pressure if you've got a good score going, you've got to try a little bit harder. But when you go on the line, when you are in match play and you're four back with five to play, you have got to really push yourself. And I've managed to pull it off a couple of times. Mentally it can be very draining but match play is my cup of tea in golf. I love to play it.
"When we play our match play here in Australia in the summertime at my golf club, and we normally play on a really hot day, I feel like I can really grind them [his opponents] down, really take my time and be professional because I like playing in really hot weather."
Nick has played in EDGA events, Special Olympics state competitions and Australian All Abilities tournaments (the latter run by Golf Australia). He thanks his friend and regular caddy Tom, who helps him in his routine, where he'll chat with his fellow players before a focused practice session on the range in the lead-up to teeing off.
"I normally like to socialise beforehand, have a chat and a coffee with them, and all that. Just chill and relax a bit; I'm not nervous or anything. I just go about in a chilled manner. And then when I get out to the practice range before tee-off an hour before, an hour-and-a-half before, I can just switch, zone off."
He adds: "It all keeps me focused. And then if Tom's right next to me or Mum and Dad, whoever's caddying for me in any golf tournament, they'll switch me off so I can zone in and concentrate on playing a good round of golf in front of them."
Here, Nick again refers to his family doctor, who has now seen him play as an eight handicapper.
"He's very proud of me. So is Mum and Dad. And I'm more than proud. I just want to get to scratch one day. I'm trying to do that and practising after work hours some of the time, if I feel up to it, because I'll get a bit tired from working on the golf course. I don't want to go back there and practise on the same golf course. I just want to have a bit of zone out time."
Nick also feels pride in his link with Golf Australia, playing in the All Abilities events, and he mentions his respect for Christian Hamilton, ​Senior Manager of Programmes & Inclusion for the organisation.
"I'm enjoying that big time and I've made some great friends, of course. And I get along with Christian really well, he does a great job for the organisation. I'm in discussions with my own golf club at the moment and GolfWA. I'm planning to do my own EDGA disability golf tournament early next year at Dunsborough Lakes in Western Australia."
Nick tells us he wants to help other people with disability to enjoy the game just as he does.
"I would also love to get into this area; that's to help people with intellectual disabilities and physical disabilities to teach them the game of golf, as a golf coach or something.
"Take them out on the course to teach them the ropes of how to play in a tournament scenario, or just have a practice round with them, help them get their handicap, and get them going. Just pull their trolley for them and encourage them to hit a good shot. If they hit a bad shot, I'll just tell them to think of each shot as it comes along the way. Don't get too flustered when you hit a bad one. That's the way golf is. No-one is perfect every time."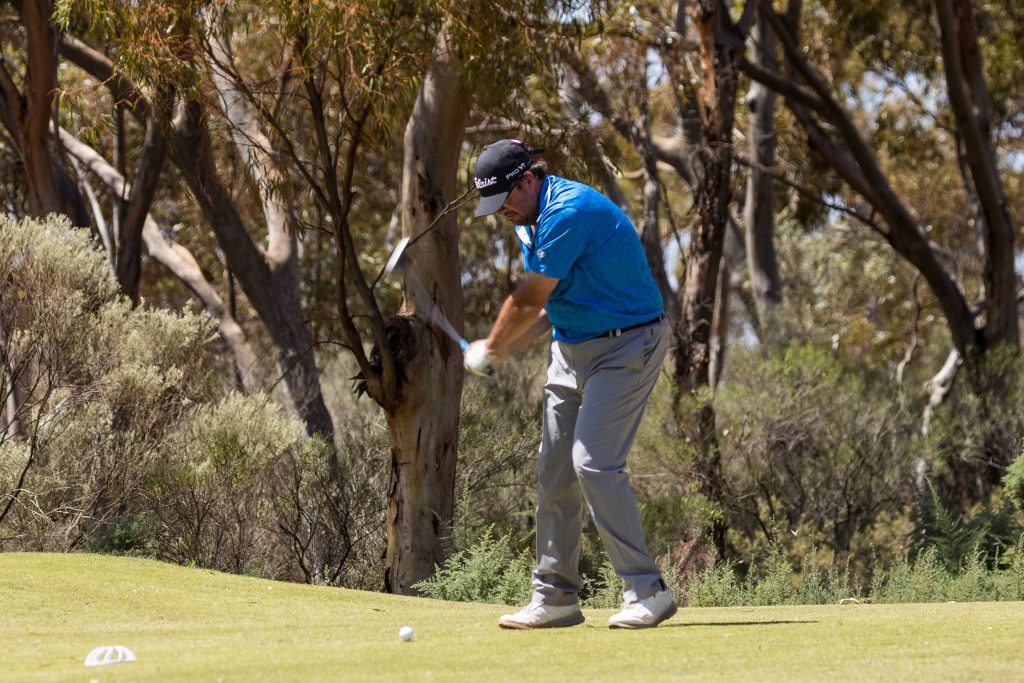 Nick is exploring how he can perhaps extend himself further through a PGA related coaching course some time in the future.
"Christian said I've just got to keep practising and practising. It will work out one day."
Good advice for Nick and the rest of us. Meanwhile, Nick has no hesitation in recommending to other people with disability all the physical and mental health benefits the game can provide.
"Making new friends, enjoyment, and having a really good time playing the sport you will always love… I would say go out there, enjoy the experience. If you're not so skilled at golf, they'll understand; you may have a disability and you're not that good at golf yet, and they'll try and help you, and anyone can help you out there. Don't be frightened to go out and play."
While Nick would like to see further modifications to the Rules in competition to help those with intellectual disabilities, he believes golf in Australia is very much heading in the right direction.
Meanwhile, for Nick, there is a lot of hard work to be done at the golf club, and then there is practise, practise, practise on the golf course.
Every autism condition is different, every golfer is different. Nick loves practising the short game most and it's a key reason his golf handicap is going in the right direction.
"Yes, the short game, definitely, because if you've got a pin cut two-and-a-half paces or three paces over an edge of a bunker and I'm just sitting behind the bunker… I can flop it over the bunker, one bounce, and check it up right next to the hole because I've got phenomenal touch."
It perhaps says something about golf in this region, the environment that Golf Australia is creating; the continual backing from all at his home club, and the support from family and friends (and doctor), that has given Nick the confidence to pursue that scratch handicap he wants, as well as the desire to want to help others to get into the game. While Nick may not always express his thoughts in a way that pleases him, his positive actions in golf help tell his story very well. Can Nick reach scratch? He's right on course to answer this question.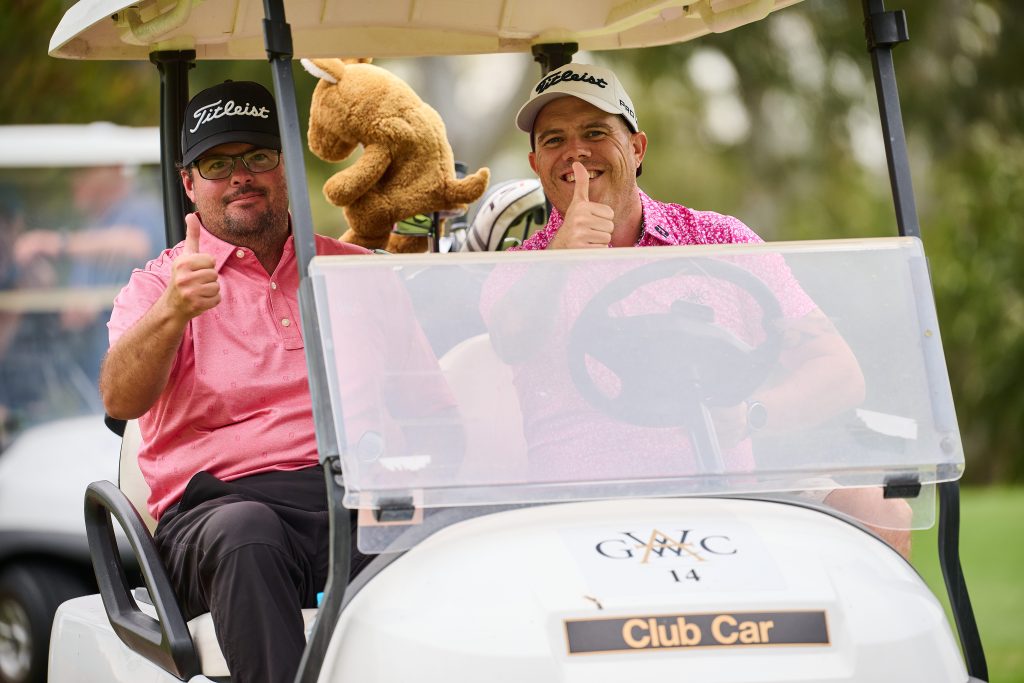 NB: When using any EDGA media, please comply with our copyright conditions